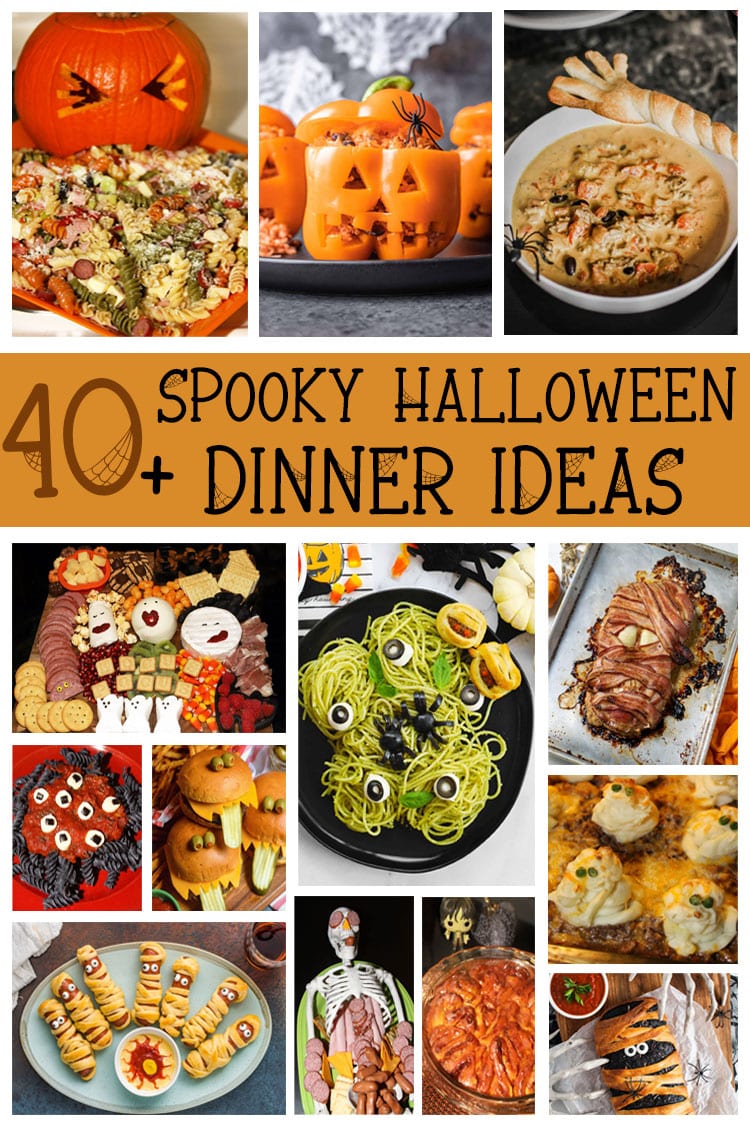 Happy October, friends! We are all about Halloween in our home and one of our favorite yearly traditions is to make Spooky Shepard's Pie on Halloween night.
I also love making fun and slighty scary spreads all month long for my foodie family.
So today I have put together over 40 Spooky Halloween Dinner Ideas for you to cook up all month long for your little (and big) monsters to enjoy!
Scroll down to see the recipes and have a spooktacular delicious dinner!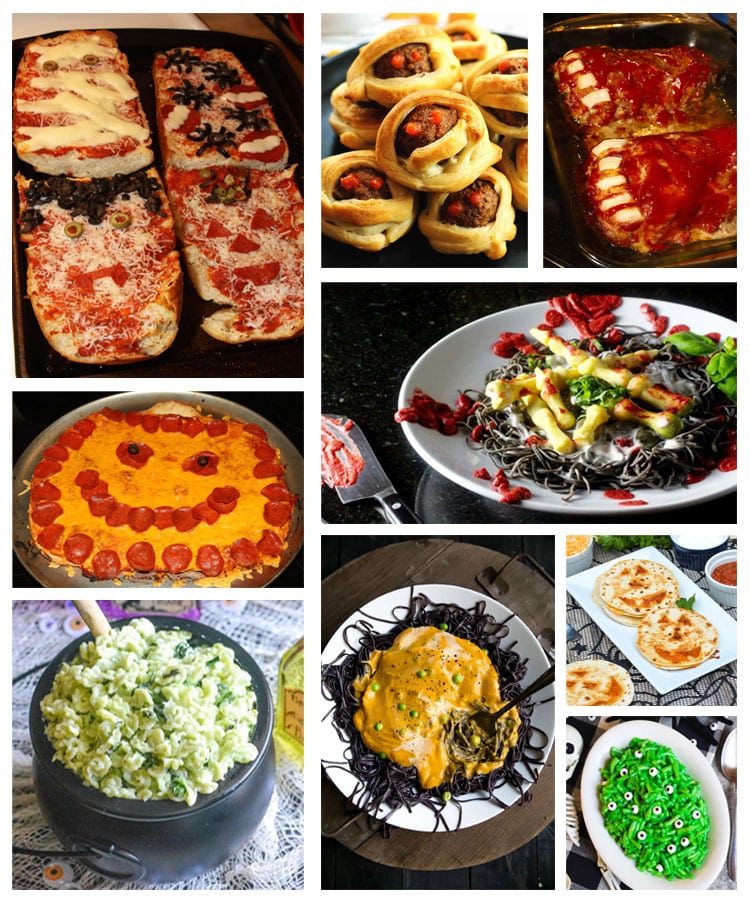 1. Double Double Toil & Trouble Macaroni & Cheese – 4 Sons R Us
2. Monster Burgers – 4 Sons R Us
3. Halloween Buffalo Chicken Jack-O-Lantern Stuffed Peppers – Xoxo Bella
4. Halloween Chili with Broom Breadsticks – Celebrations at Home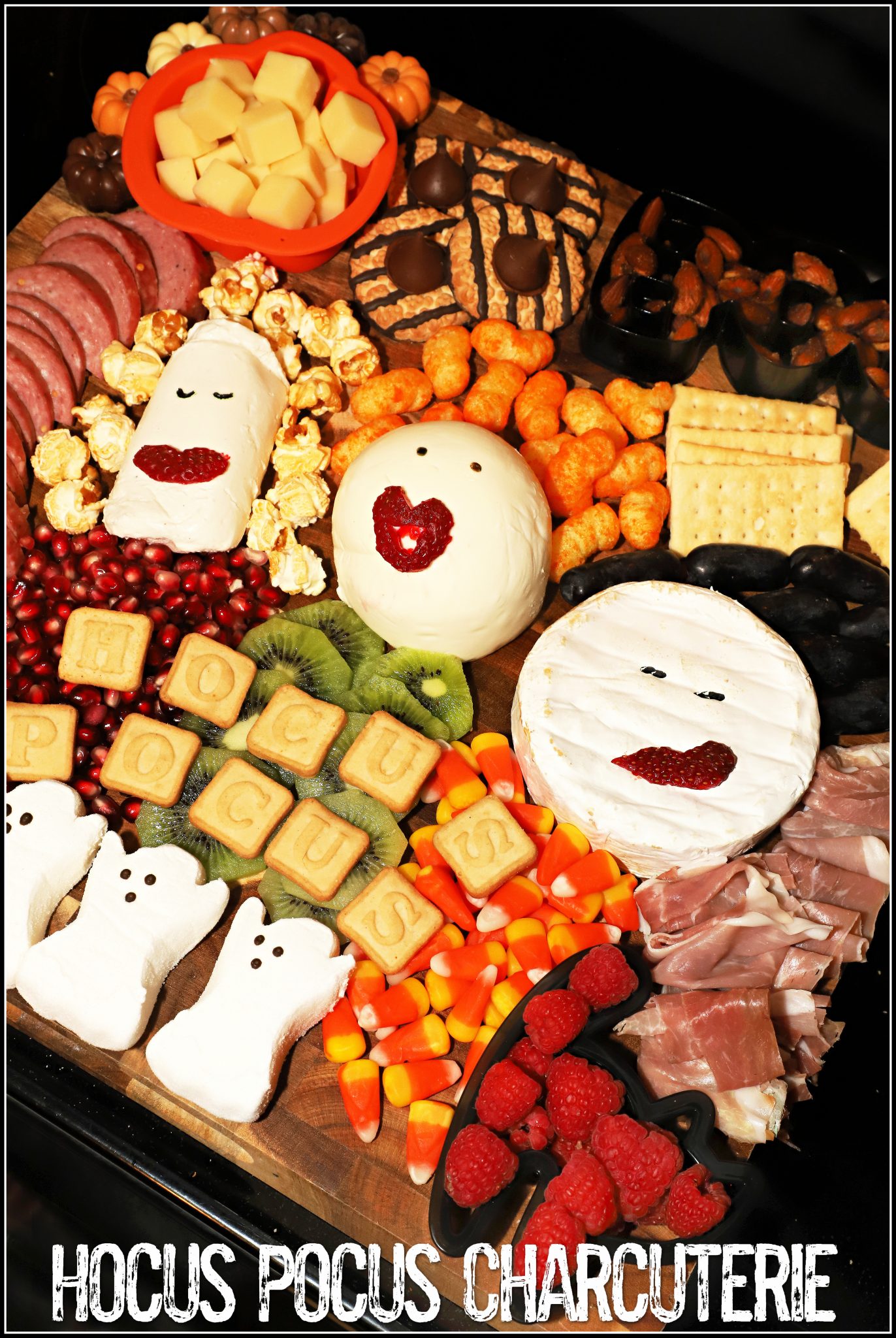 6. Jack 'O Lantern Quesadillas – The Quicker Kitchen
7. Creamy Pumpkin Cauliflower Alfredo (aka the smashed spider) – The Forked Spoon
8. Mummy Meatballs – Rhubarbarians
9. Spooky Halloween Black Bean Spaghetti with AFRAID-O Sauce – Surf and Sunshine
10. Witches Brew Stew – The Magical Slow Cooker
11. Puking Pumpkin Halloween Taco Board – Maple and Mango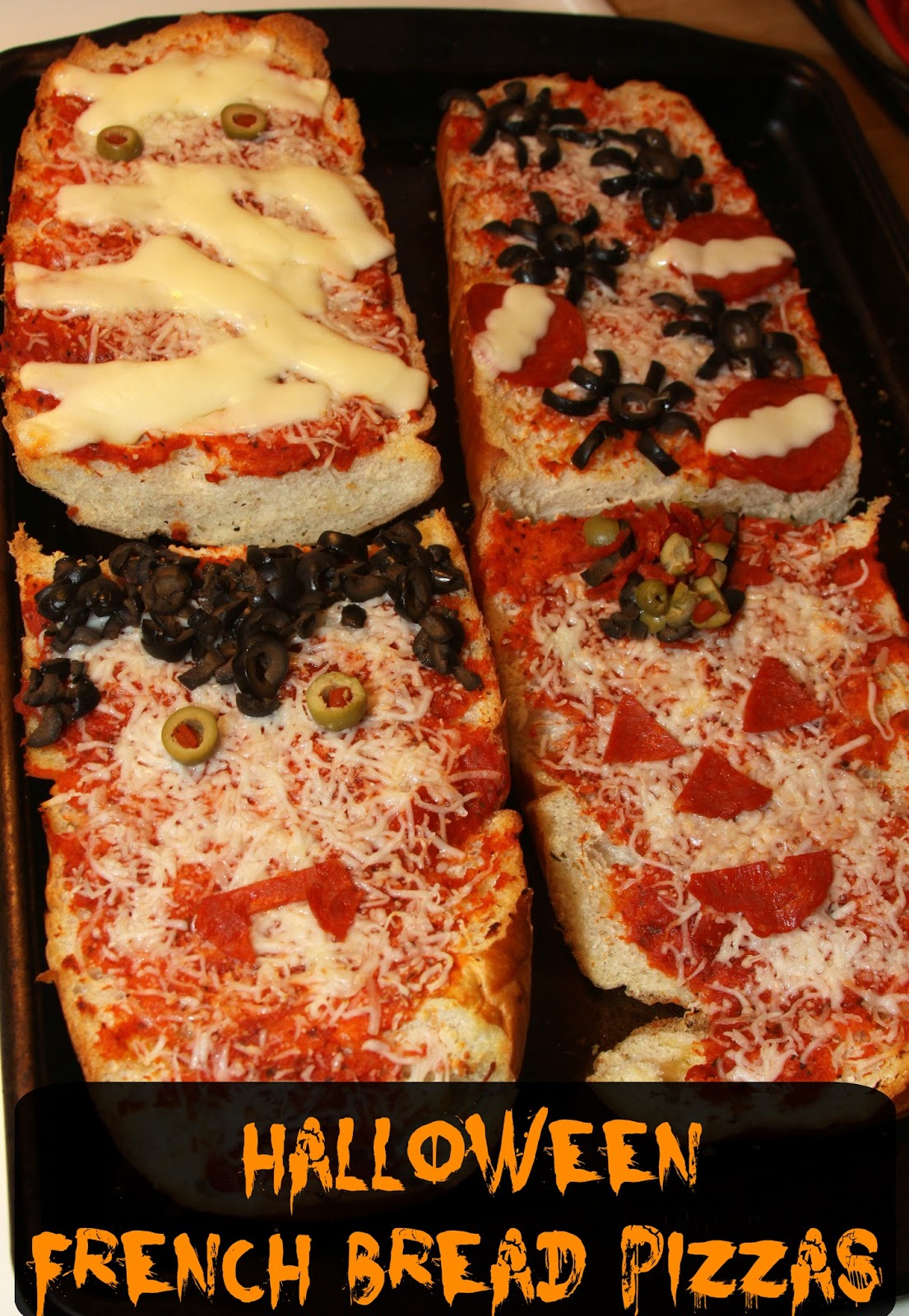 13. Mini Ghost Pizzas – Crayons and Cravings
14. Halloween Mummy Stromboli Dinner – Xoxo Bella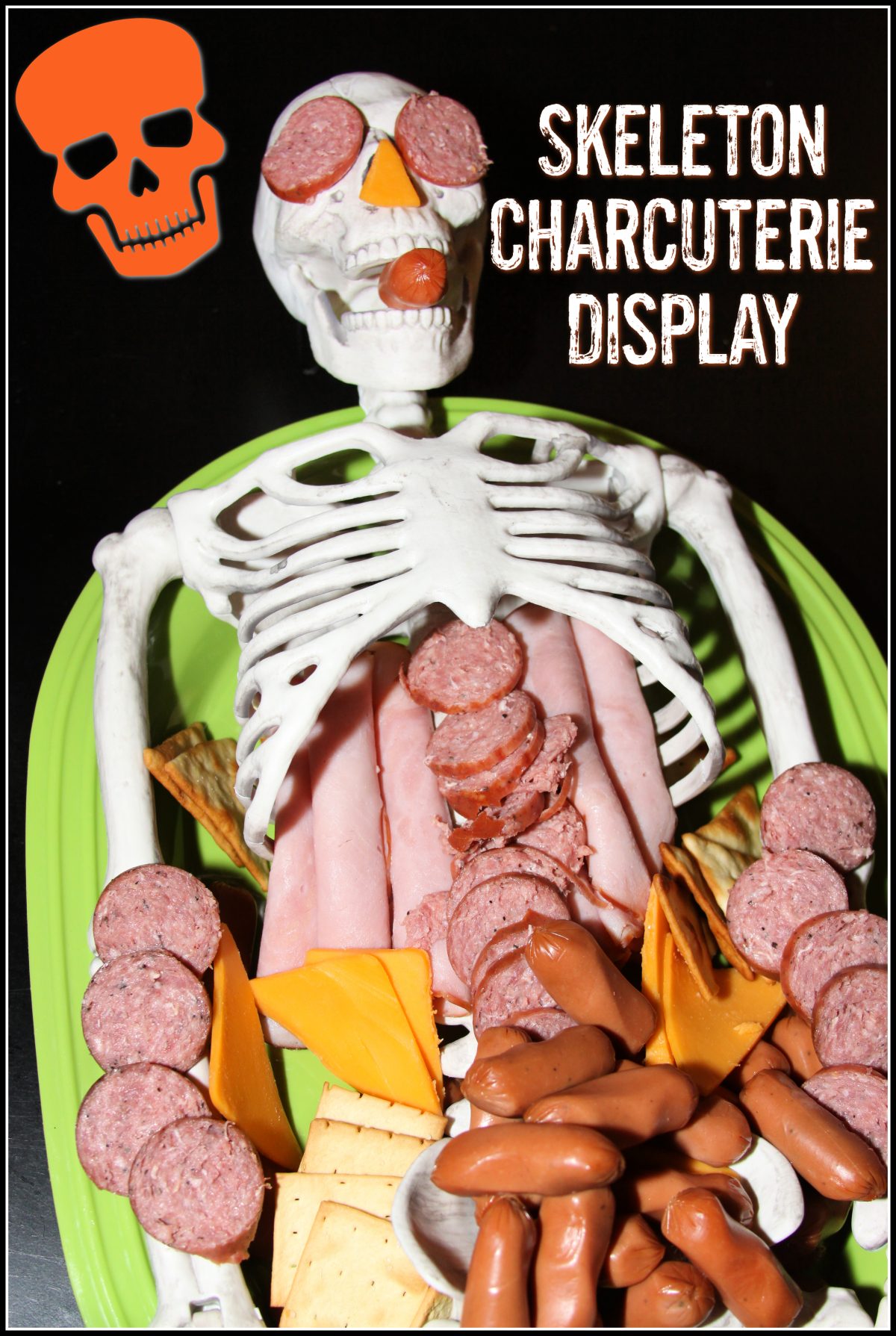 16. Chili Mac Halloween Stuffed Peppers – Spa Bettie
17. Mummy Chicken Bacon Ranch Pizzas – Kitchen Divas
18. Halloween Eyeball Spaghetti – Homemade Heather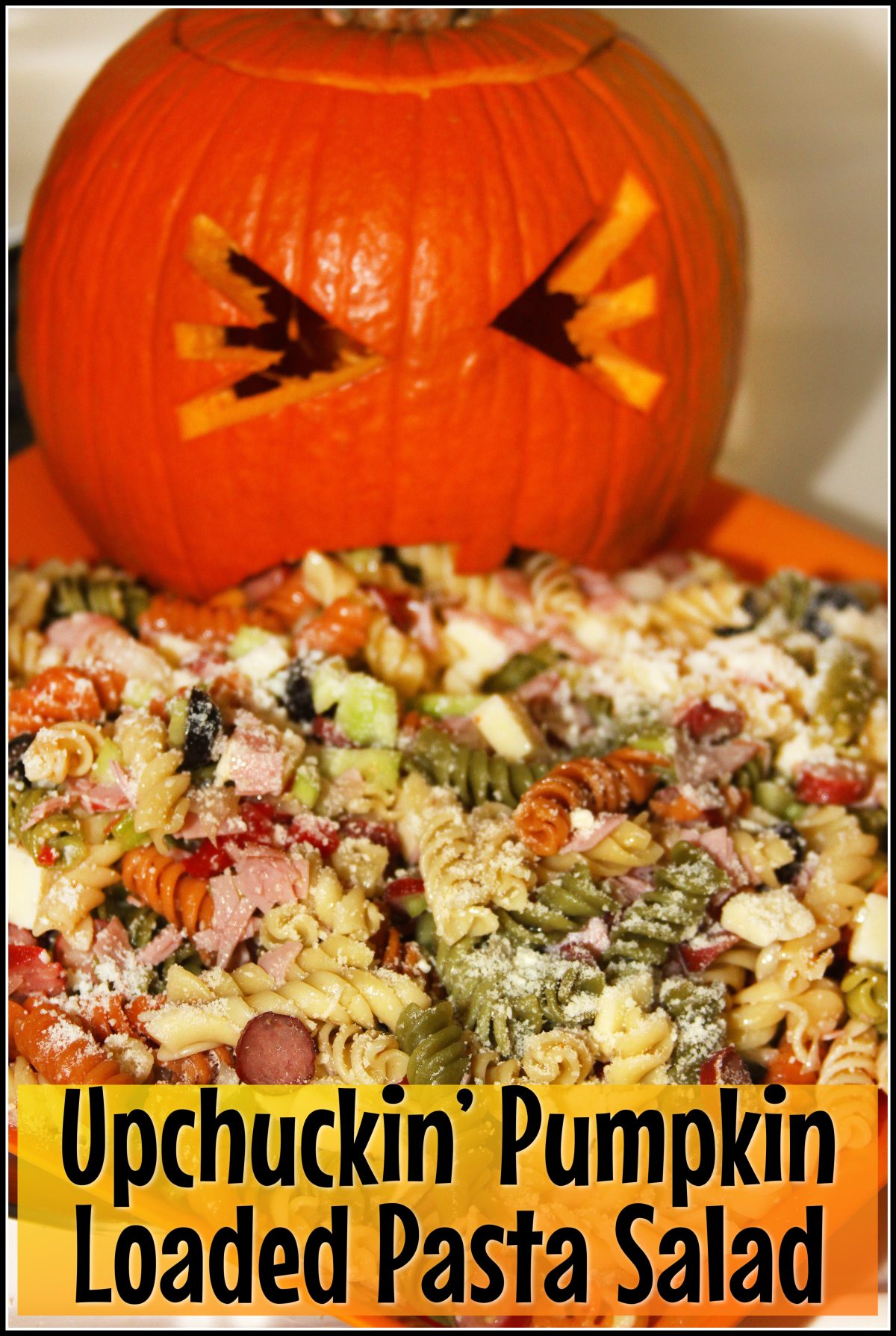 20. Mummy Meatloaves – Kitchen Divas
21. Jack-O'-Lantern Stuffed Peppers – I Heart Eating
22. Spider Halloween Pizza with Black Charcoal Crust – Xoxo Bella
23. Ghostly Pizza – The Salt and Sweet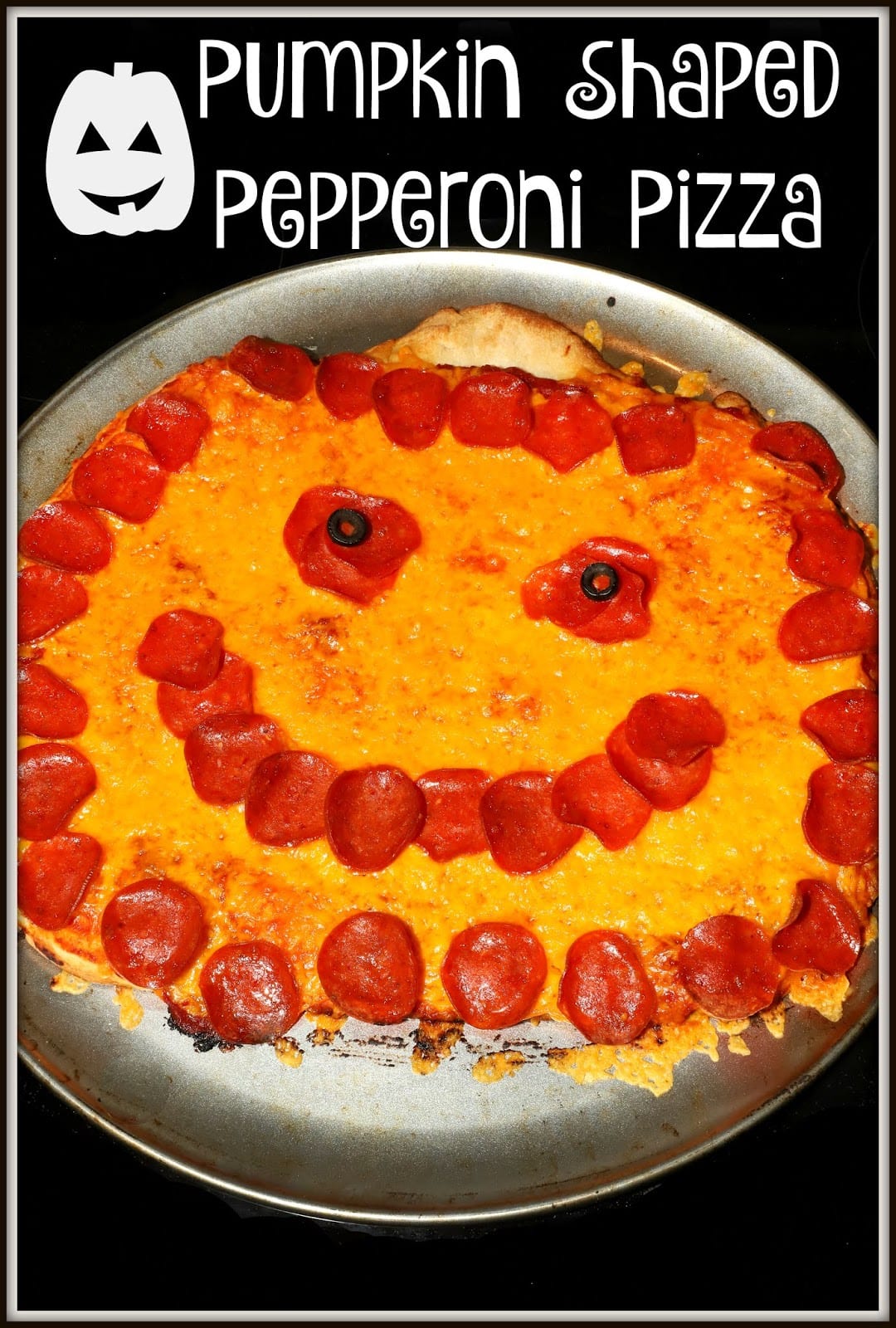 25. Halloween Deep Dish Pizza Pot Pie – Spa Bettie
26. Air Fryer Mummy Dogs with Bloodshot Eye Dip – Kitchen Divas
27. Halloween Chicken Parm Monster Sliders – Fat Girl Hedonist
28. Monster Meatloaf – The Cagle Diaries
29. Mummy Meatloaf – The Schmidty Wife
30. Tomato Spiderweb Halloween Soup – Homemade Heather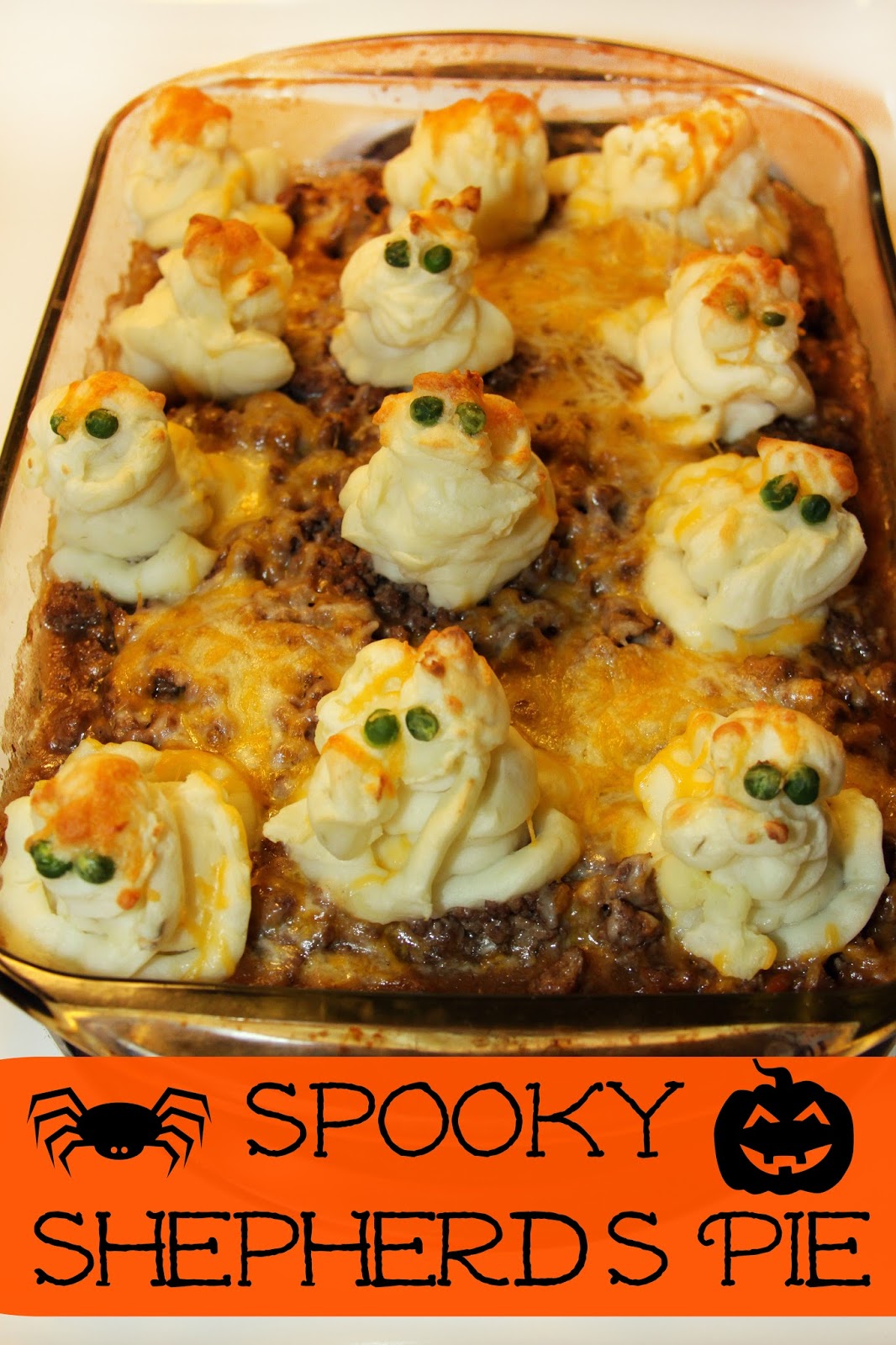 32. Mummy Wrap Pizza Calzone – Easy Budget Recipes
33. Spider Spooky Pasta – Three Olives Branch
34. Pita Halloween Mummy Pizza – Veggie Desserts
35. Halloween Jack Skellington Ricotta Olive Tarts – Snixy Kitchen
36. Spooky Spaghetti – Rhubarbarians
37. Halloween Pasta Salad – Well and Full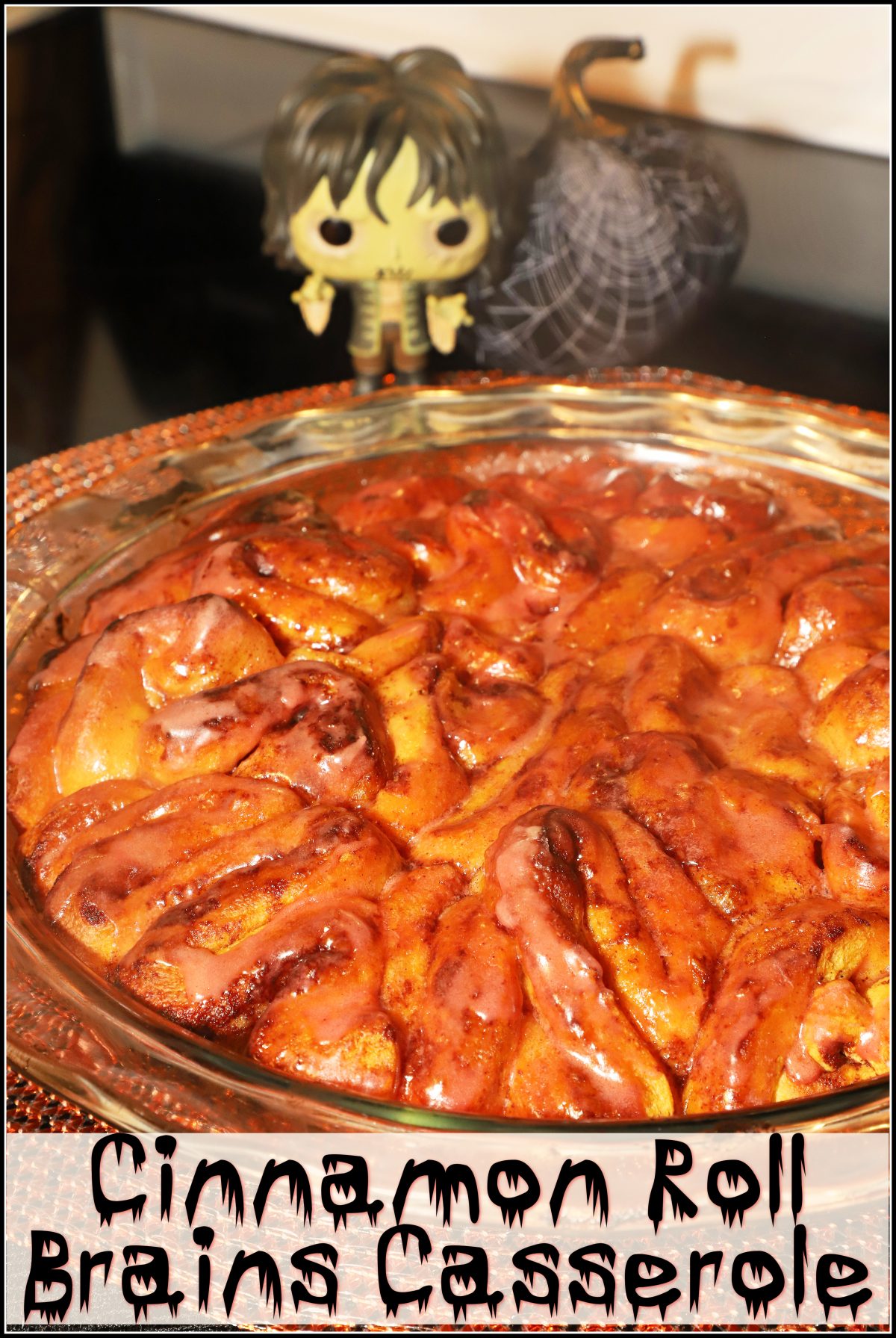 39. Mini Halloween Pizzas – On My Kids Plate
40 .Monster Mac and Cheese – Semi Homemade Recipes
41. Silly Monster Sandwiches – Jordan's Easy Entertaining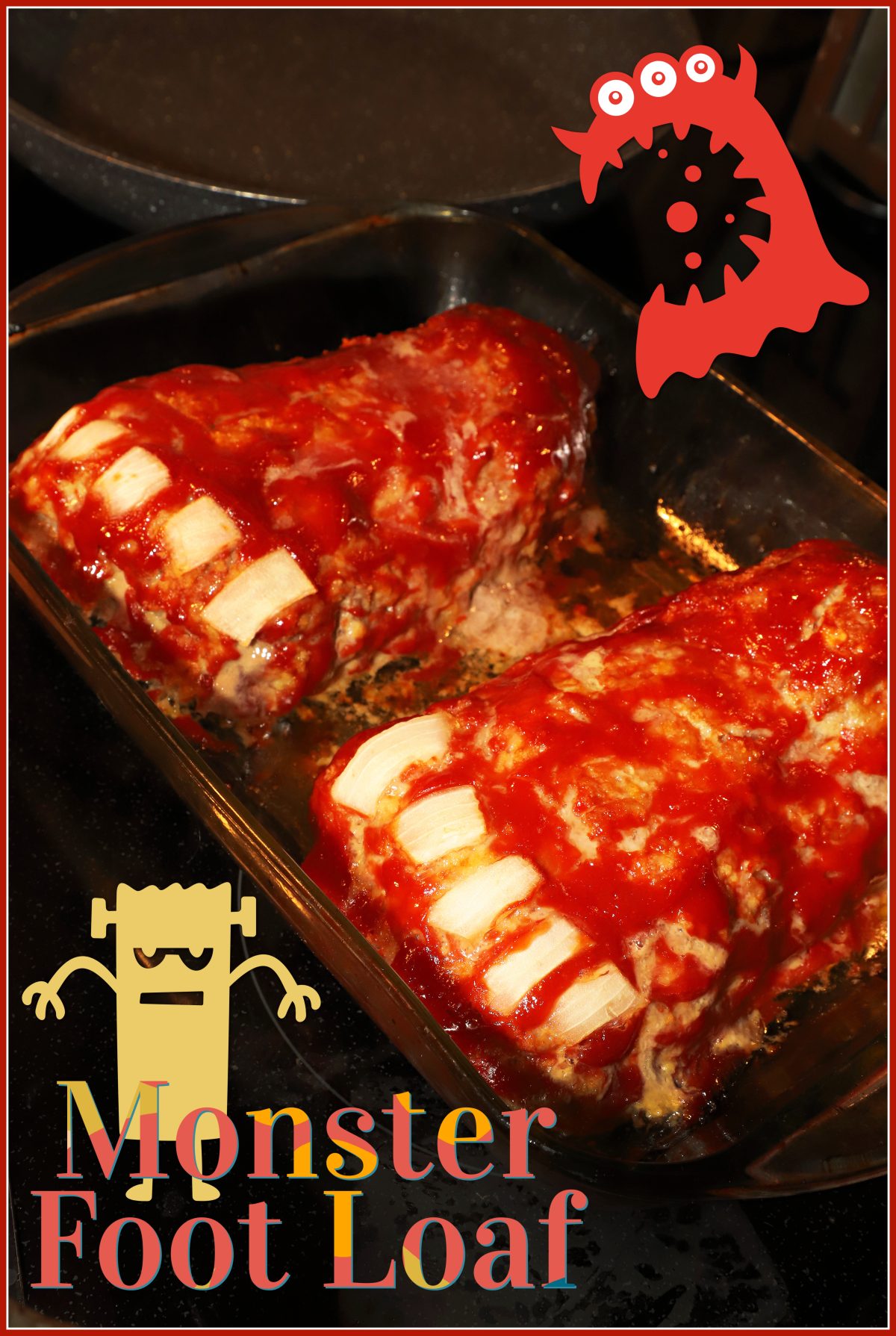 43. Skull Chicken Pot Pies – Big Bears Wife
44. Rattlesnake Bite Hot Dogs – Today's Creative Life