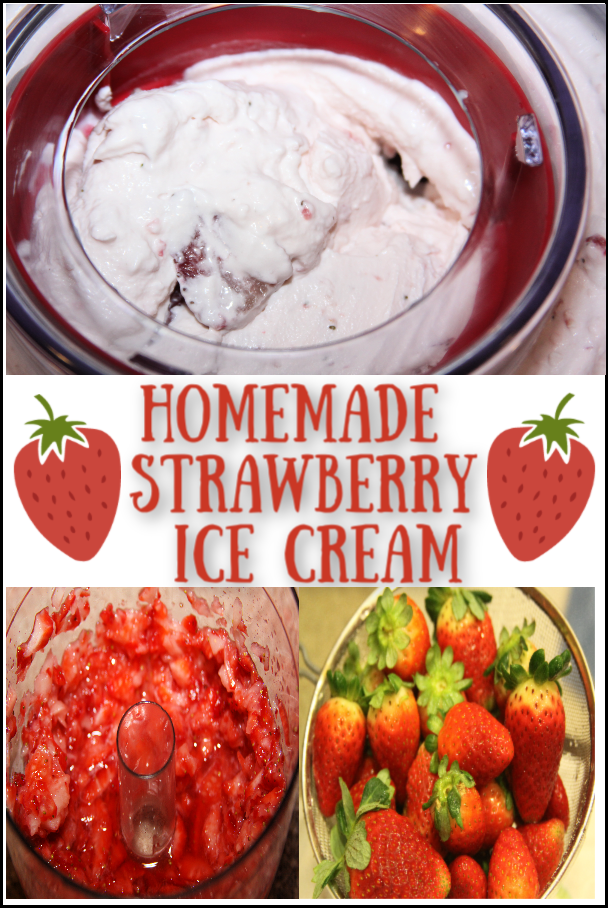 For Christmas last year my hubby got me an ice cream maker. It was one of those gadgets that we've been debating on for a while. Do we really need it? Will we use it? Is it too much work? But I want it!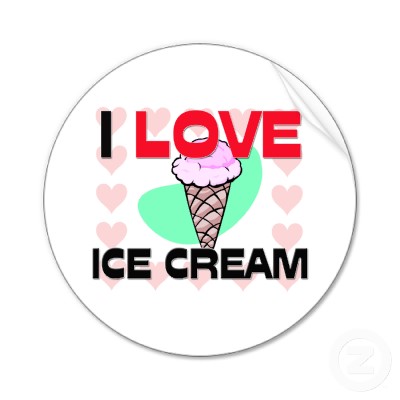 Lucky for me he finally broke down and got me a red Cuisinart beauty and I couldn't wait to break it in! The Florida Strawberry Festival in nearby Plant City is a few weeks from now so I thought I'd use some of the local sweet & juicy strawberries and make
Fresh Strawberry Ice Cream.
Ingredients:
1 pint ripe strawberries, stemmed and sliced

2 tbsp lemon juice

1 cup sugar, divided

1 cup whole milk

2 cups heavy cream

1 tsp vanilla extract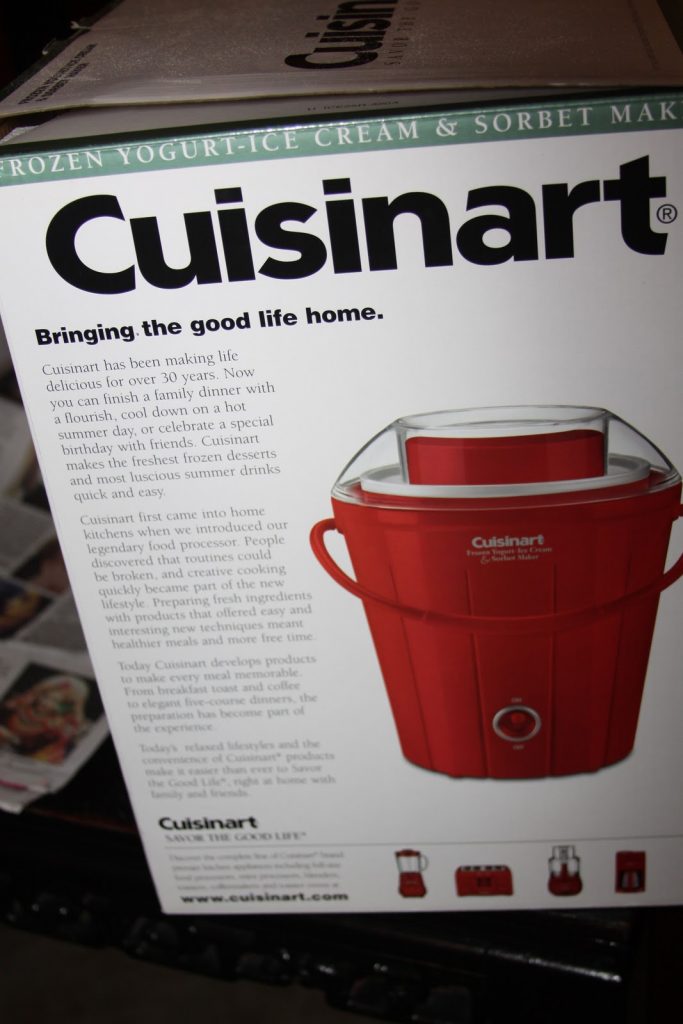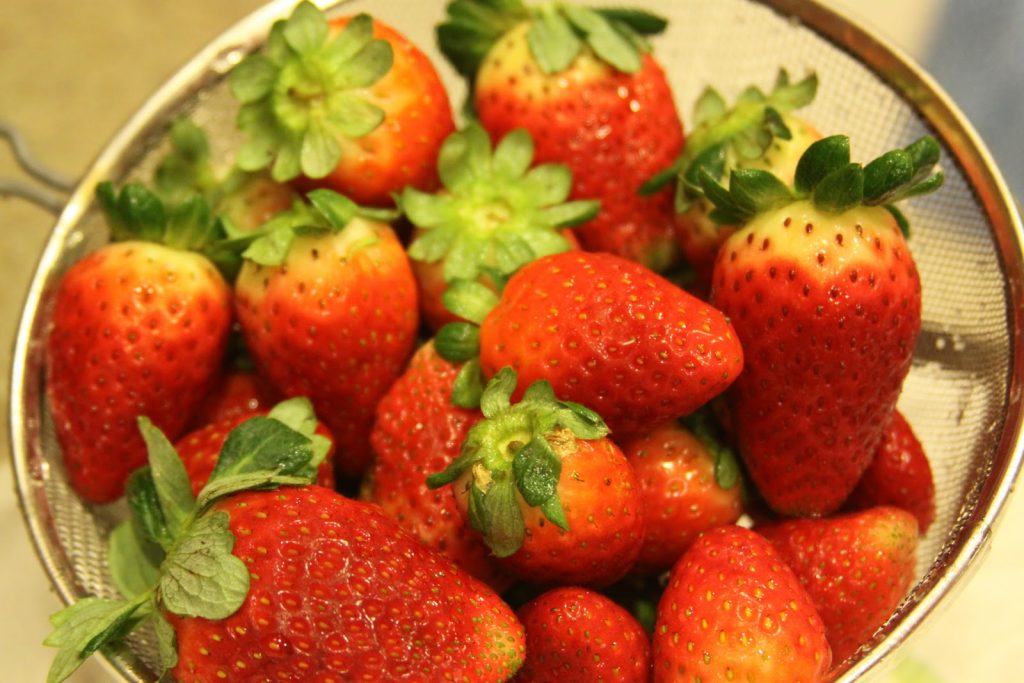 In a small bowl, combine the strawberries with lemon juice and 1/2 cup sugar.
Stir gently and allow strawberries to macerate in the juices for 2 hours.
Strain the berries, reserving juices.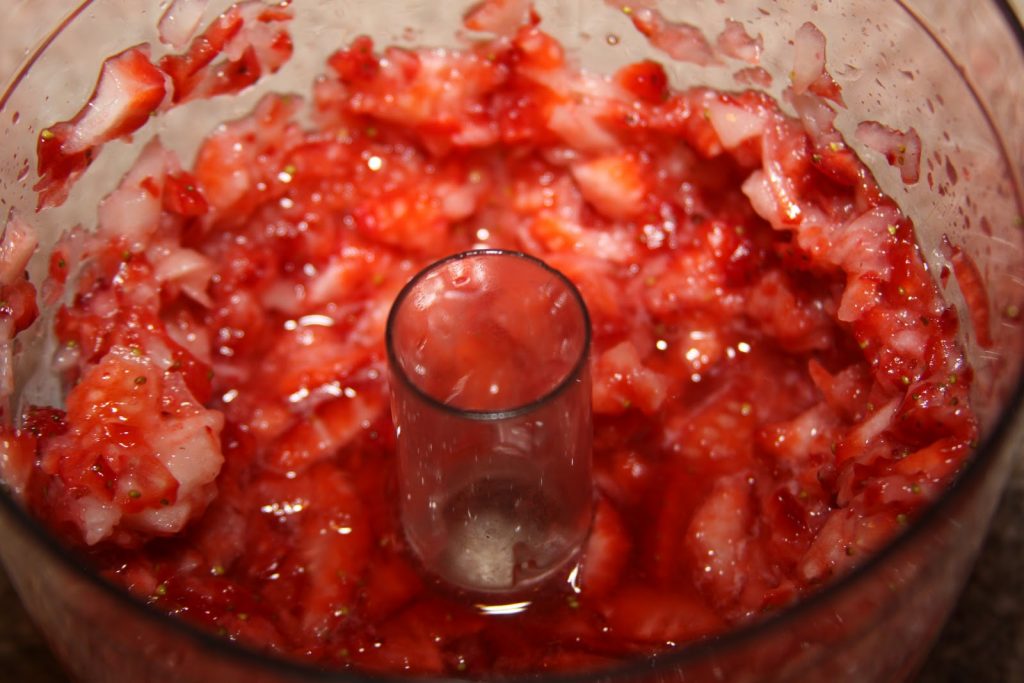 Mash or puree half the berries.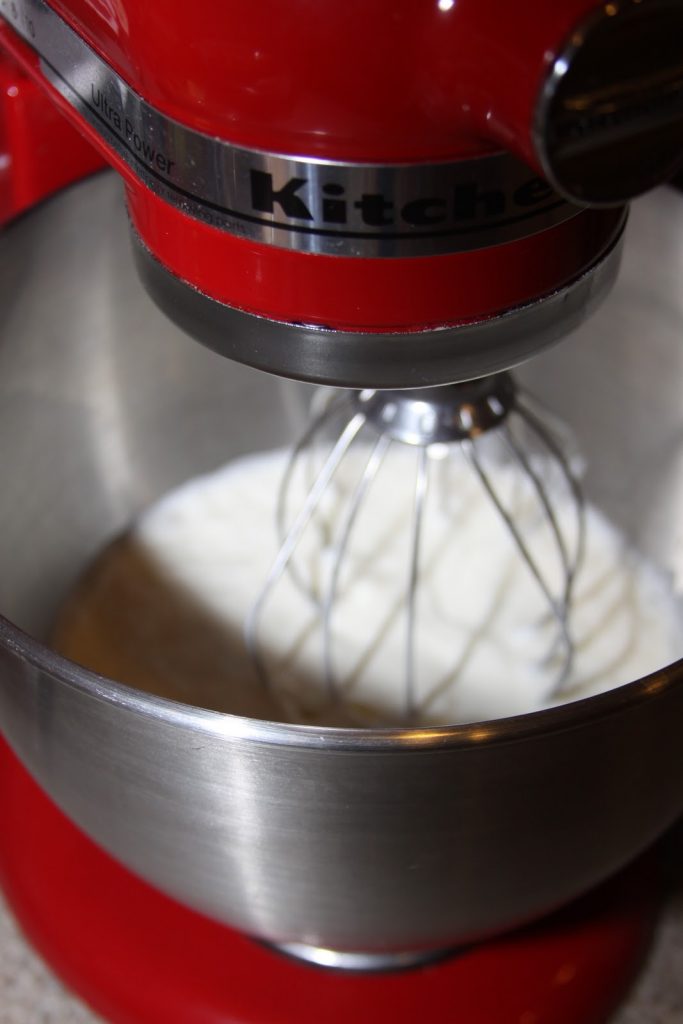 In a medium mixing bowl, combine milk and remaining sugar until
sugar is dissolved, about 1-2 minutes on low.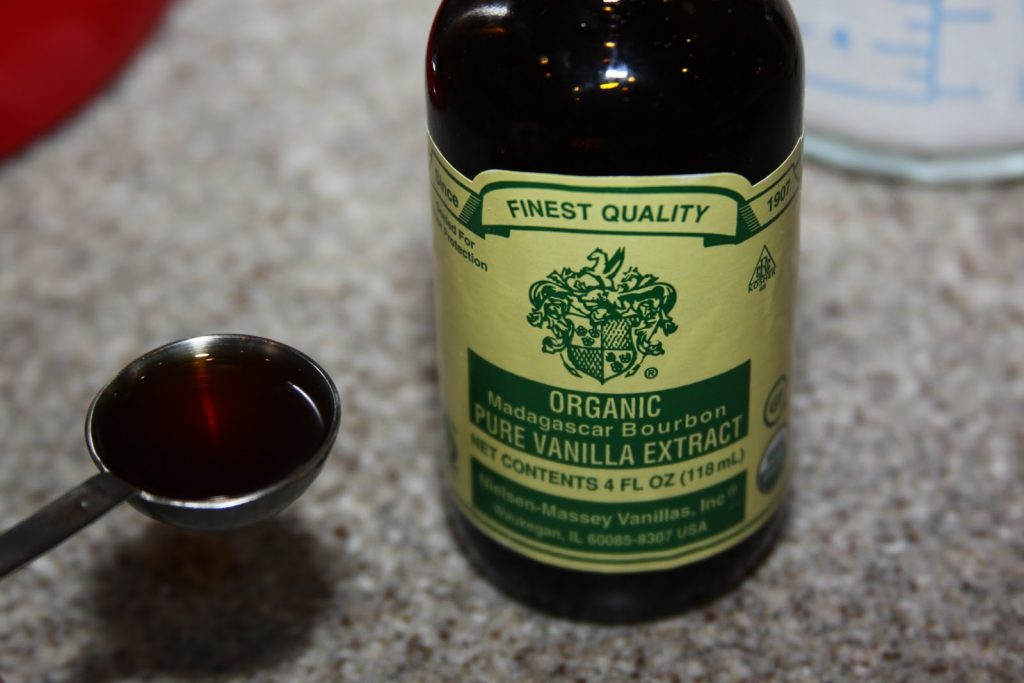 Stir in the heavy cream, reserved strawberry juice, mashed strawberries, and vanilla.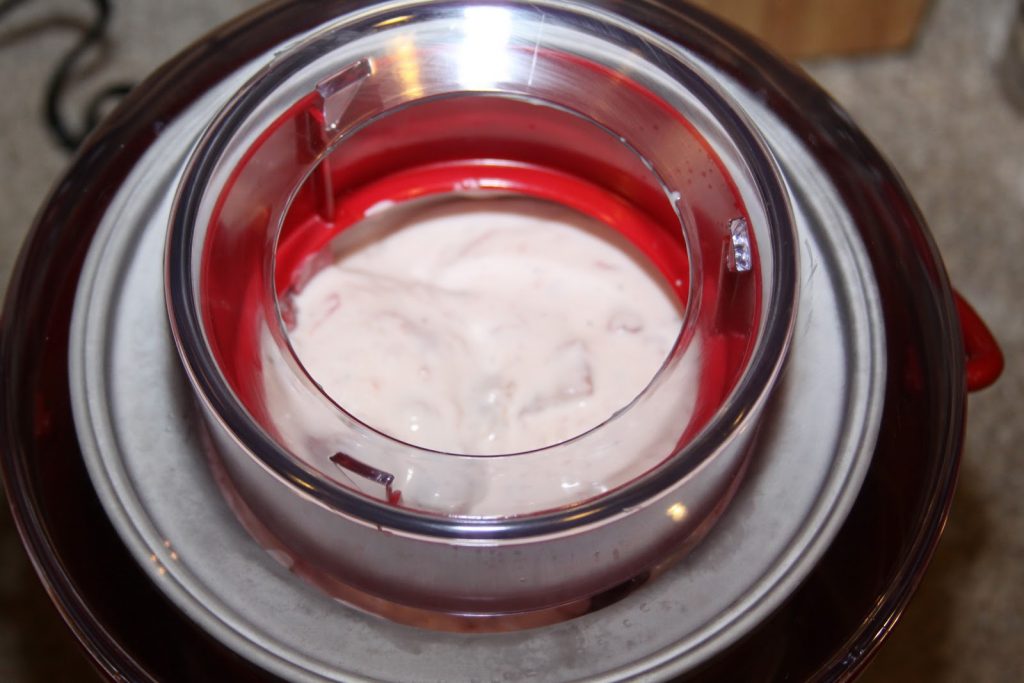 Turn the ice cream maker on; pour the mixture into the freezer bowl,
and let mix until thickened, about 20-25 minutes.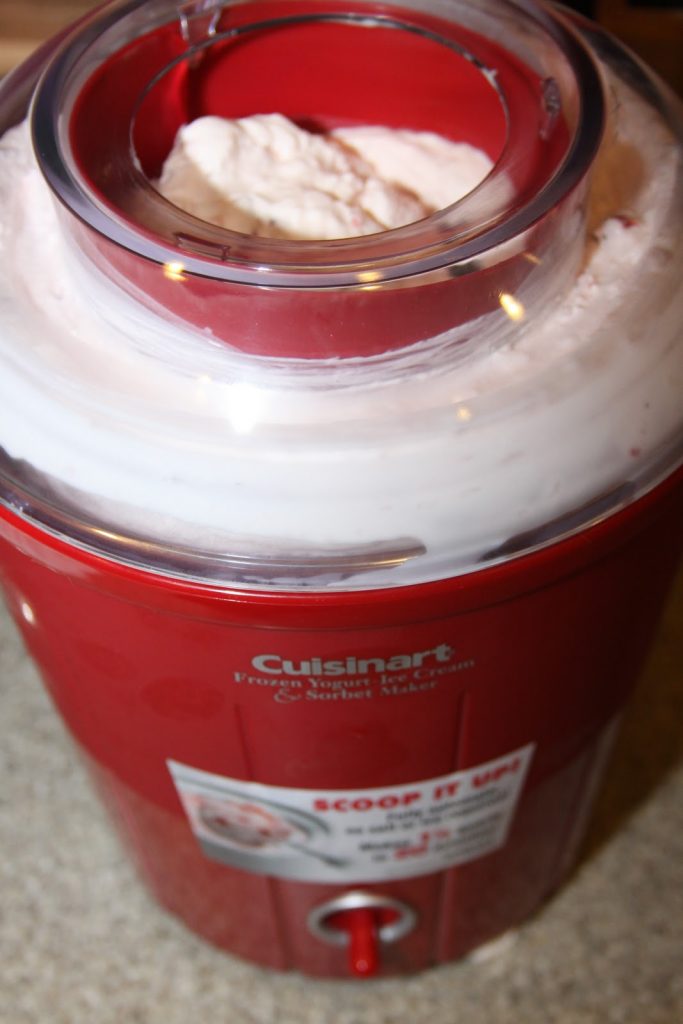 Five minutes before mixing is completed, add the reserved
sliced strawberries and let mix in completely.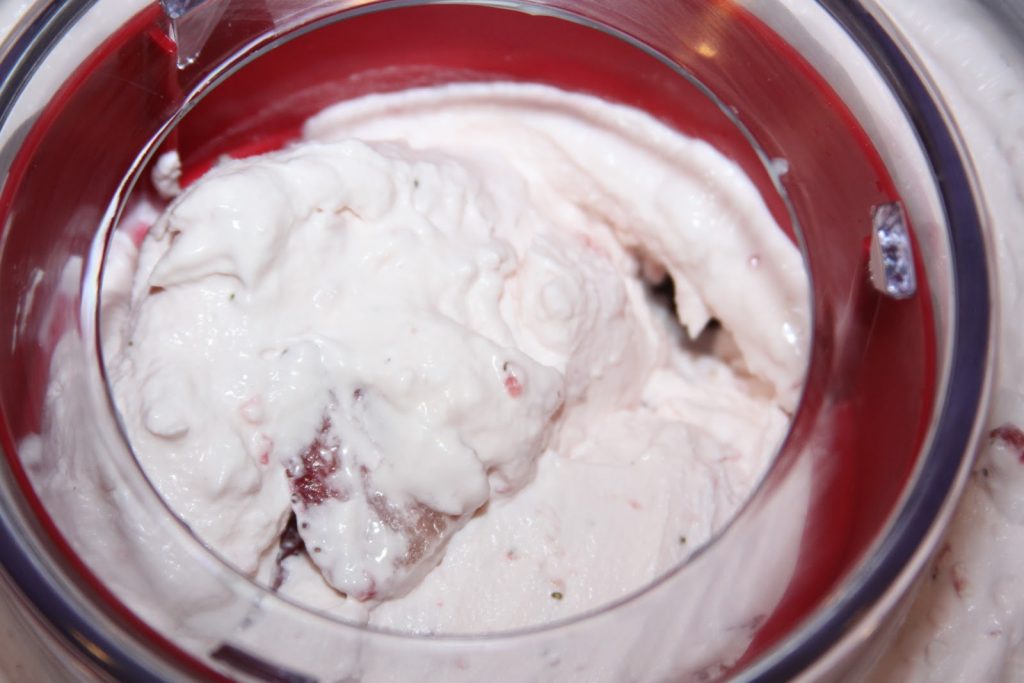 The ice cream will have a soft, creamy texture.
Additional mix in suggestions: fresh orange juice and orange zest,
chopped rhubarb, chocolate, or cheesecake pieces!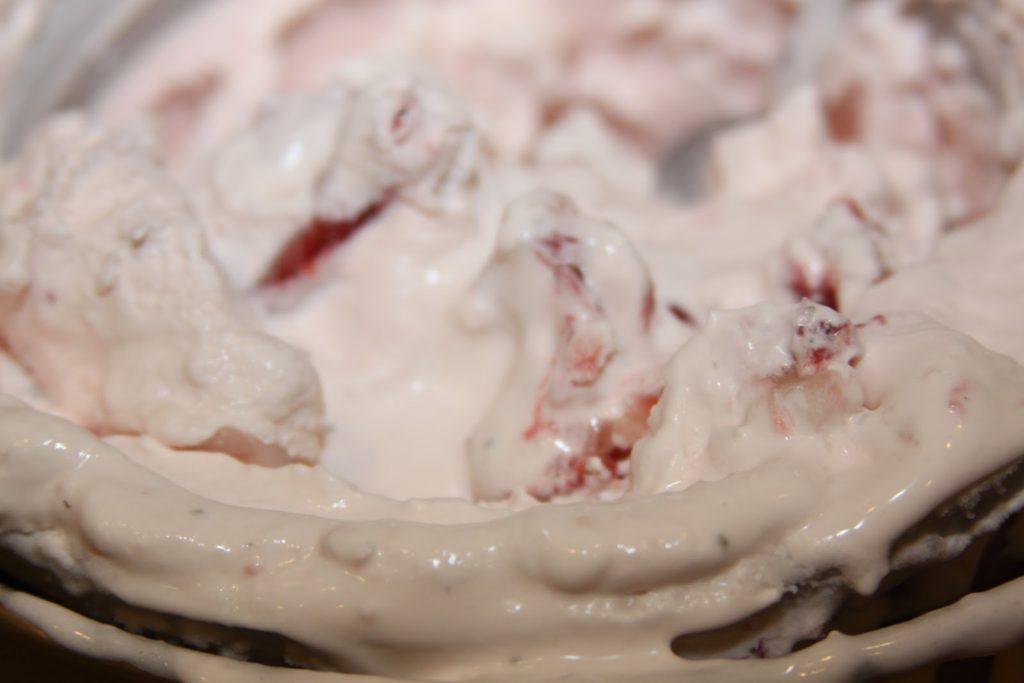 It was out of this world!
I don't know if I can ever go back to store bought ice cream again.
I can't wait to try out my sorbet and frozen yogurt recipes!
Makes ten 1/2 cup servings. Recipe from Cuisinart