This being Super Bowl Sunday I knew I wanted to make something that we could eat with our hands, sitting in front of the TV, watching the big game. At first, I thought of the usual game day spread- hot wings, potato skins, chips and dips…but I wanted something a little out of the box today.
So for tonight's menu I made:
Apricot Sweet & Sticky Ribs and Sweet Potato Fries.
This entire recipe is time consuming and involves boiling, grilling, and baking, but after one bite of these fall off the bone ribs you'll know it's worth it!
Thanks to my Uncle Mike for the original rib recipe!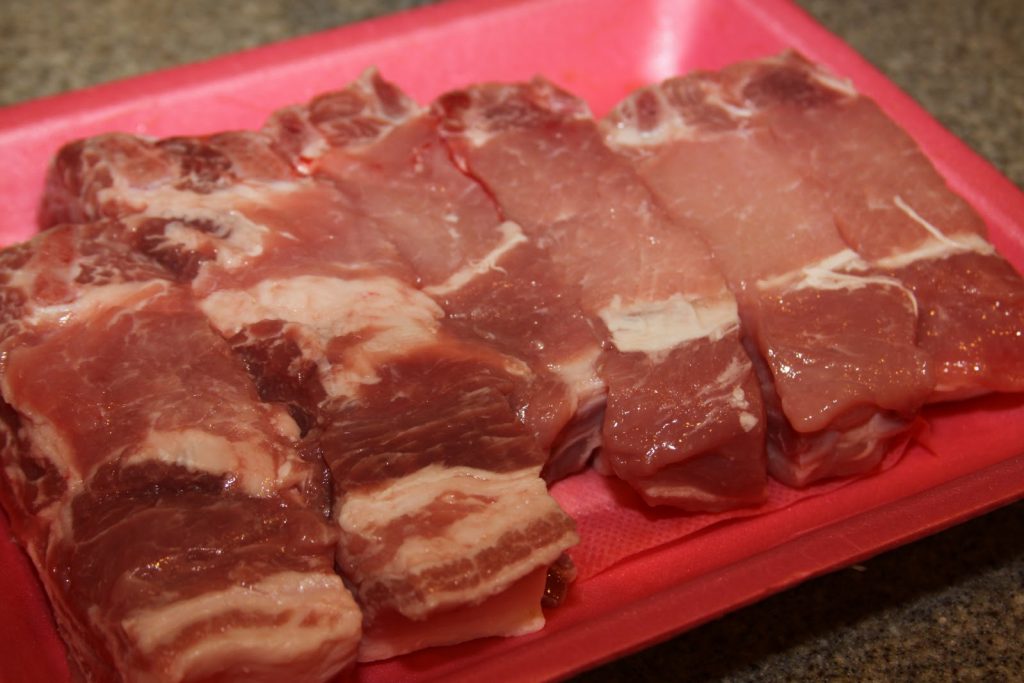 I used Pork Bone In Country Style Ribs tonight but Baby Back Ribs are my favorite.
You need 2-3 pounds.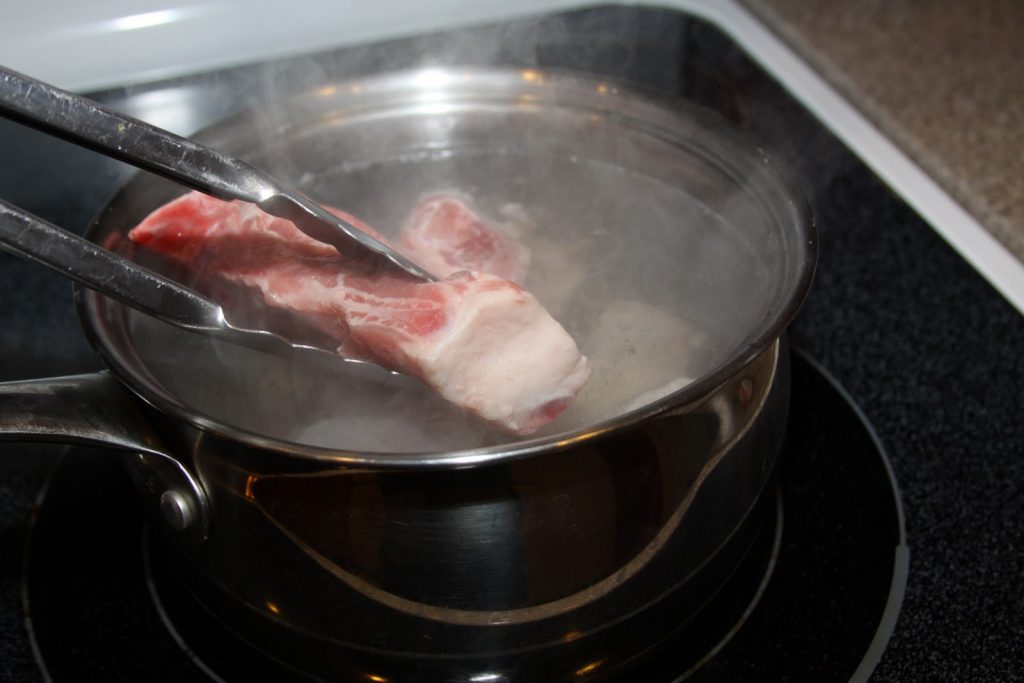 Place the ribs in boiling water.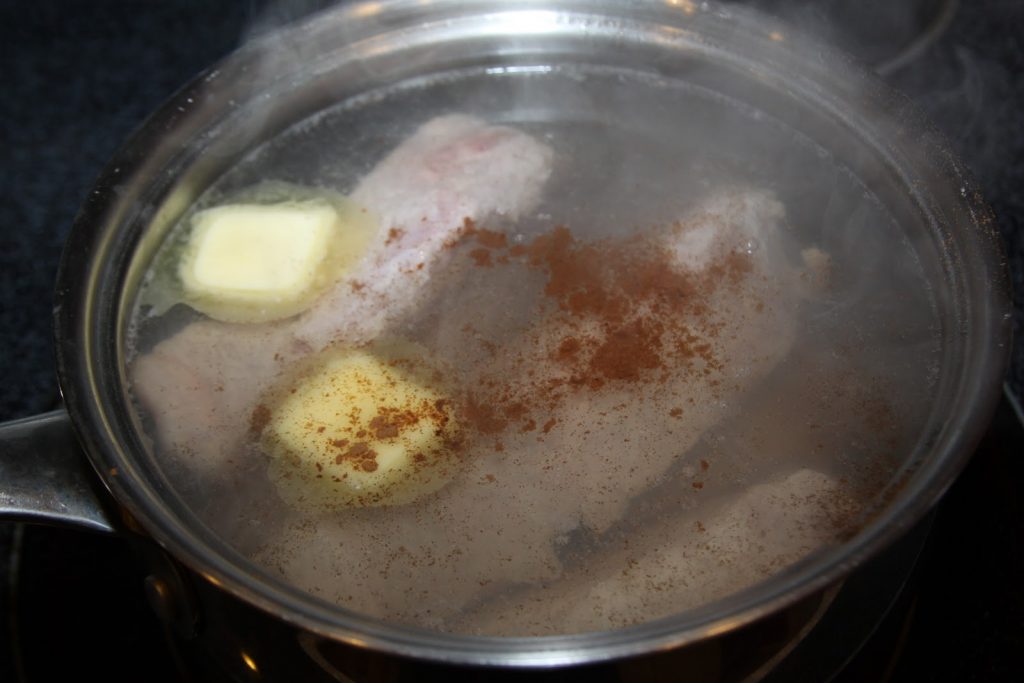 Add 2 tbsp butter and a pinch of cinnamon and all spice.
Boil on low of 1 hour.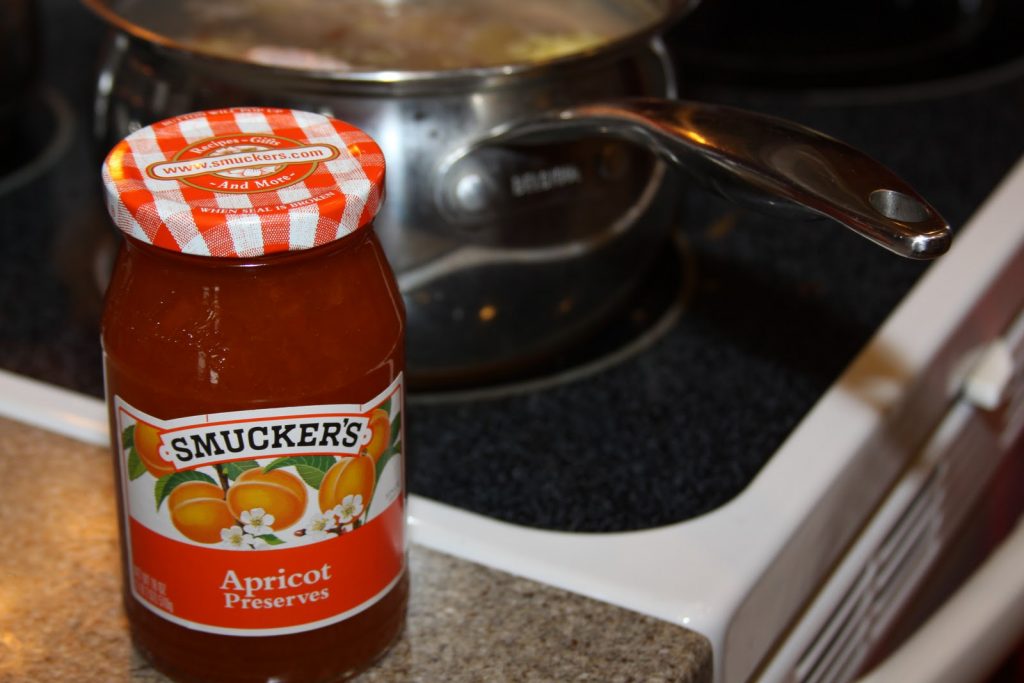 In a small saucepan, add 1/2 a jar of apricot preserves, 2 tbsp red wine vinegar, 1 tbsp worcestershire, 1/2 cup honey (or sub. agave nectar) and a pinch each of cinnamon and all spice.
Cook over medium, simmering for 20 minutes.
Preheat grill.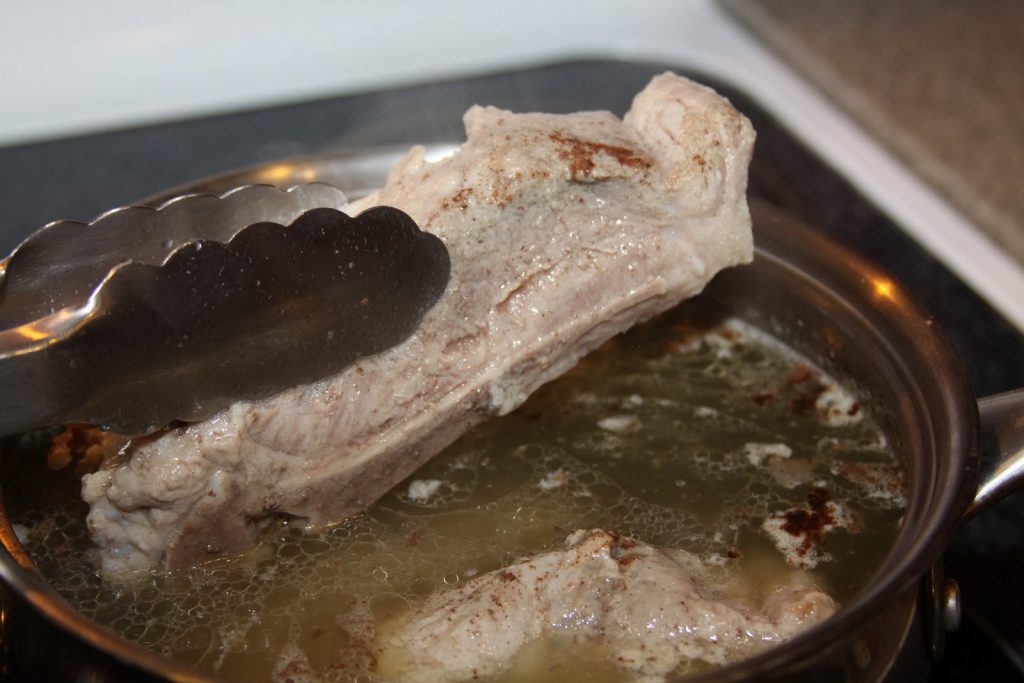 Remove ribs from water and place on a plate.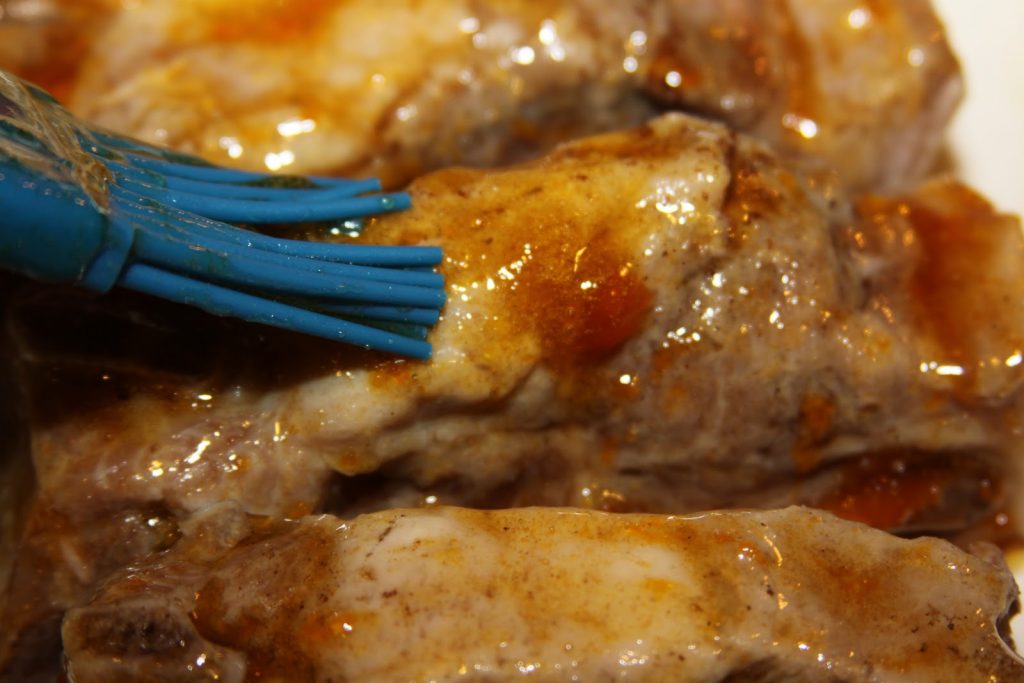 Brush generously with apricot sauce.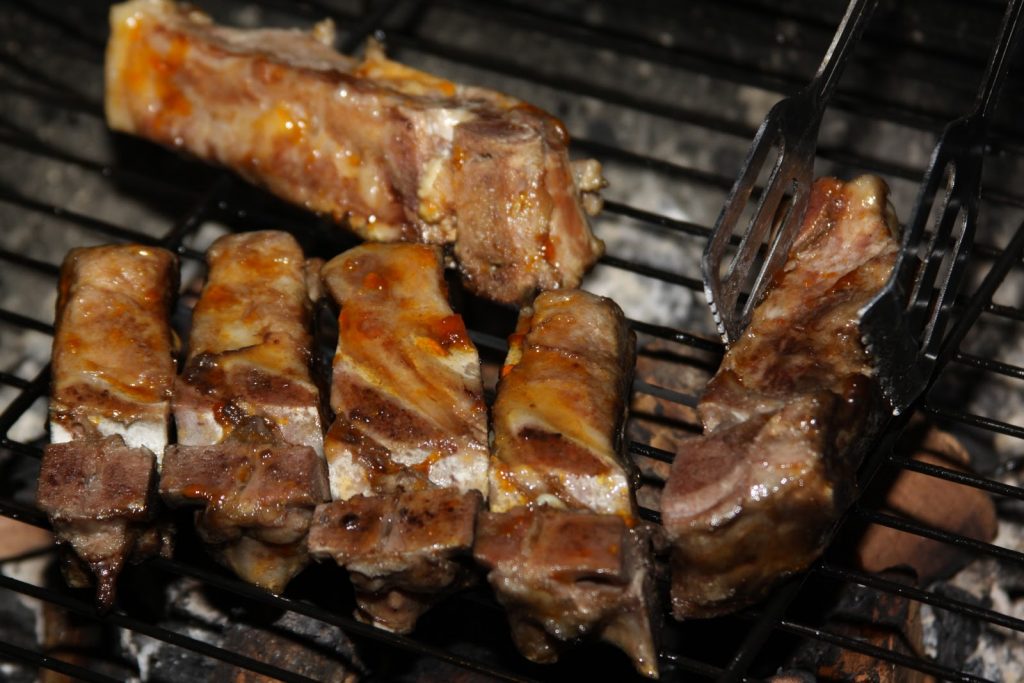 Grill for 20 minutes, brushing with more sauce.
You can skip this step but I love the smokey flavor and crispy texture the grill gives the meat.
Preheat oven to 275 degrees.
Sweet Potato Fries
I used 2 medium sweet potatoes and it made the huge mound of fries above!
Heat oil (peanut or canola) in a deep heavy bottom pot or countertop deep fryer to 365 degrees.
Slice fries into 1/4 inch thick sticks. I use my fry mandoline attachment.
Fry in batches for 2-3 minutes until crisp. Drain on a papertowel lined baking sheet.
Season with sea salt immediately. Serve hot.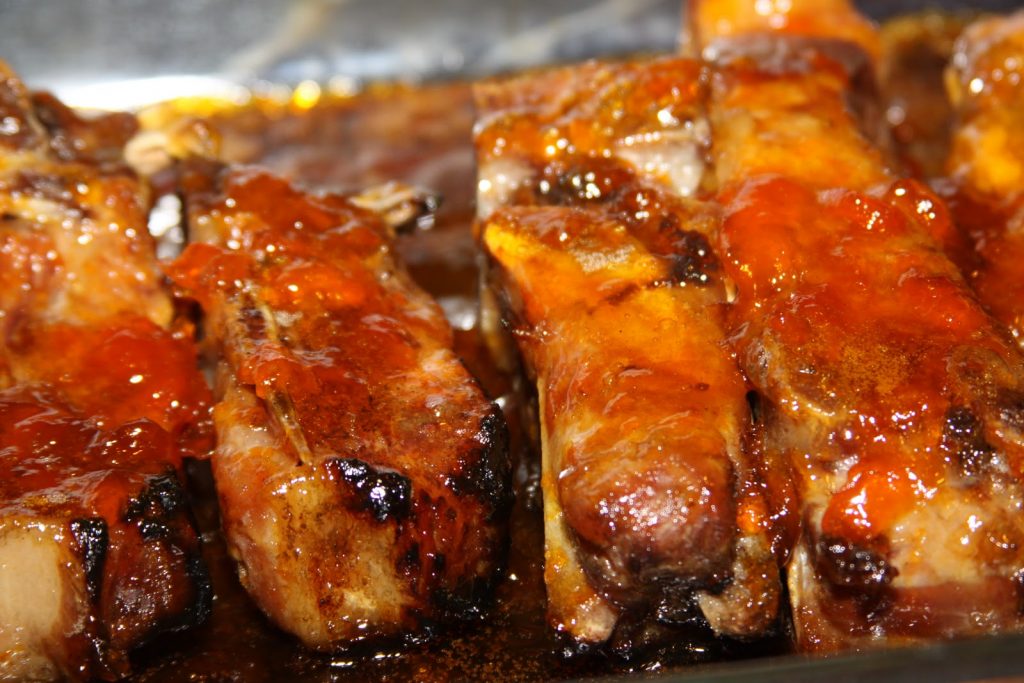 Remove ribs from the grill to a large baking dish. Brush with remaining sauce
and bake at 275 degrees for 1 hour.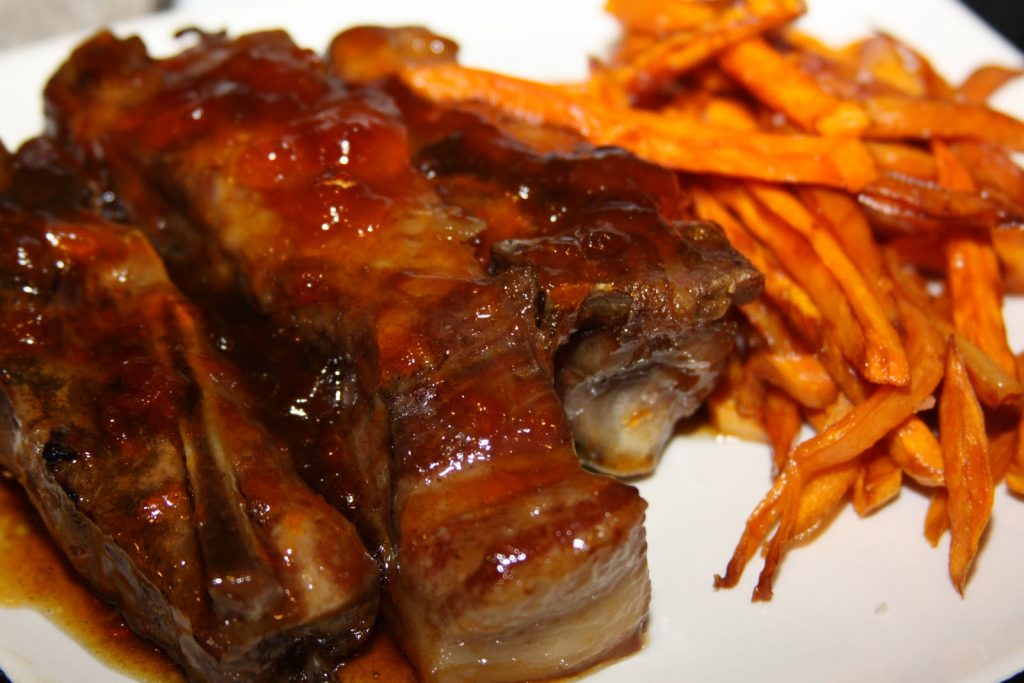 These Sweet & Sticky Ribs are lick your fingers good!
The sweet potato fries are the perfect crunchy addition to this mouth-watering meal.
Now we're all set for the game! What tasty tidbits did you cook tonight?