This year I made these addictive Kentucky Pecan Bourbon Balls, with Maker's Mark soaked pecans. These bite size, creamy chocolate bites pack a punch and are so good you have to be careful not to eat them all yourself!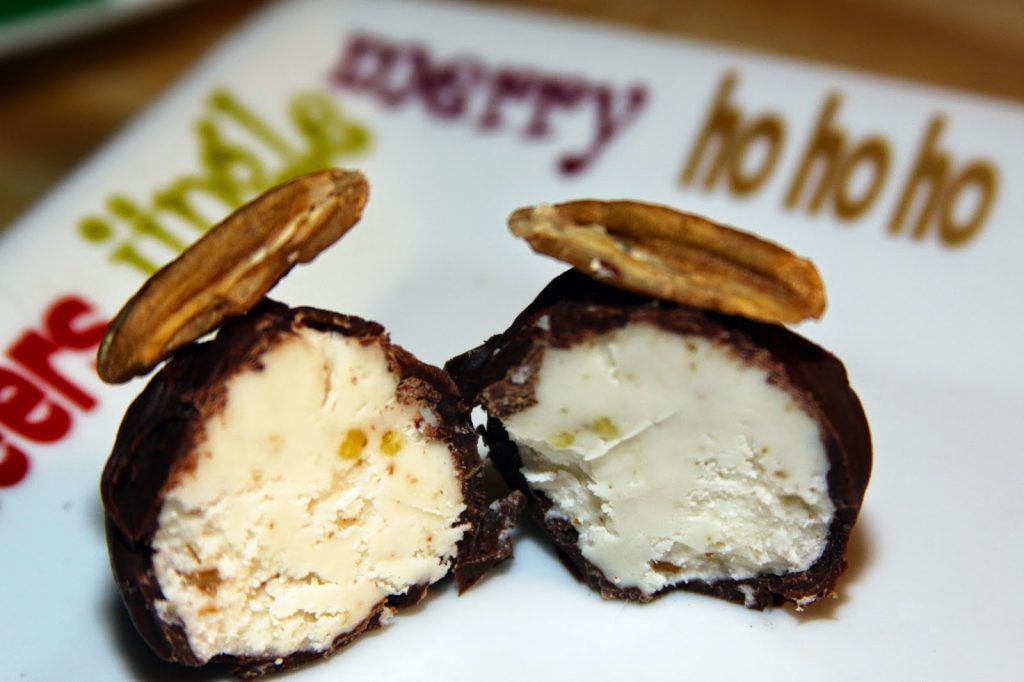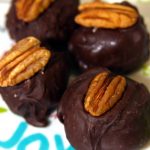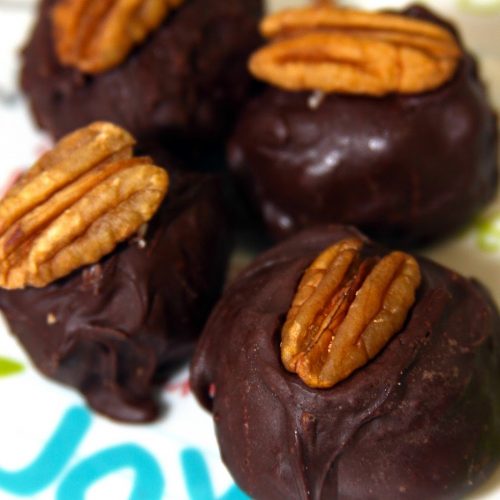 Print Recipe
Kentucky Pecan Bourbon Balls
Makes approx 24 balls
Ingredients
1/2

cup

unsalted butter

softened

1

lb

powdered sugar

about 3 1/2-4 cups

1

tsp

vanilla

1/2

cup

approx Bourbon (I recommend Maker's Mark brand), separated

1/4

cup

pecans

finely ground

1/3

cup

approx

24 pecan halves

12

oz

bag semi sweet chocolate chips
Instructions
Using a mixer, combine butter and sugar until smooth.

Add 1/4 cup Bourbon and vanilla and mix in.

Finally, mix in the ground pecans.

Roll into 1-inch balls and place in rows on a parchment lined baking sheet. The filling is very sticky. Add more powdered sugar if needed.

Set in refrigerator until firm, then transfer to a freezer bag and place in the freezer for a few hours or overnight.

Meanwhile place pecan halves in a small bowl, cover with remaining 1/4 cup of Bourbon and let soak overnight.

Once balls are hardened/frozen melt chocolate in the microwave (30 second intervals, stirring in between until smooth). I do this in batches (1/3 of the chocolate at a time) and 6 or so balls at a time so they don't get too soft with the warm chocolate.

Place a toothpick in each bourbon ball, sticking the toothpick into the center.

Working quickly, dip the bourbon ball centers into the chocolate one at a time. Tap the toothpick against the side of the bowl to shake off excess chocolate.

Set the coated bourbon balls on a waxed or parchment paper lined baking sheet.

With another toothpick push the bourbon ball gently from the toothpick and cover the spot where it was with a bourbon soaked pecan half.

Place coated bourbon balls in the fridge and let them set and harden.

Store in a sealed container and give as gifts or serve at your next holiday party!
Notes
Adapted from "The Book of Bourbon" .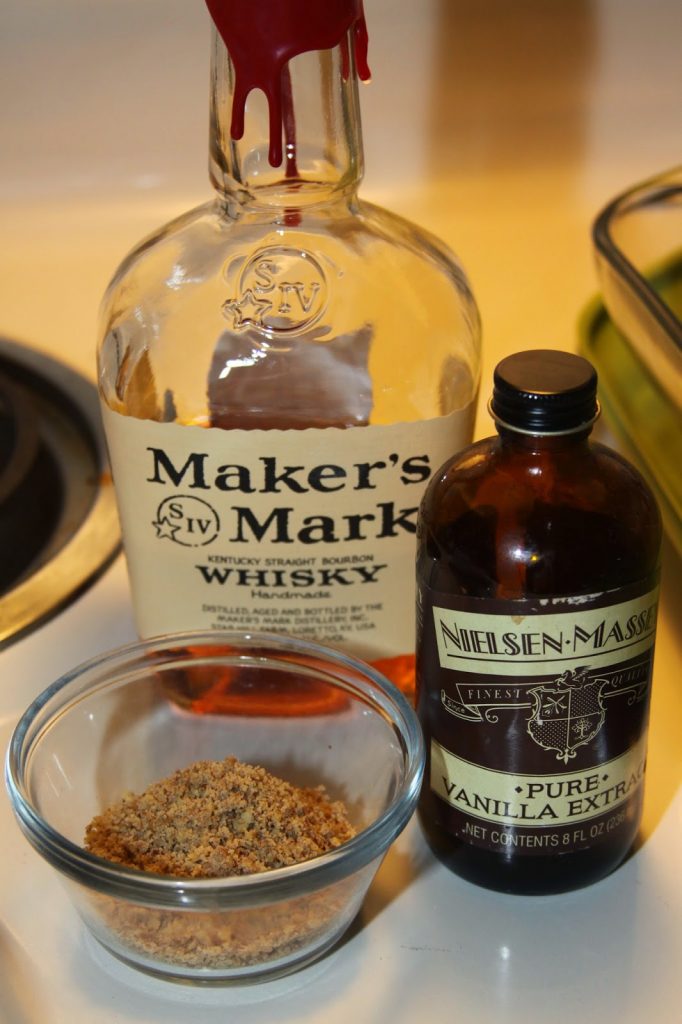 Good bourbon, good vanilla, and good ol' pecans!
*I added my chopped pecans to the food processor and pulsed until they were very finely ground.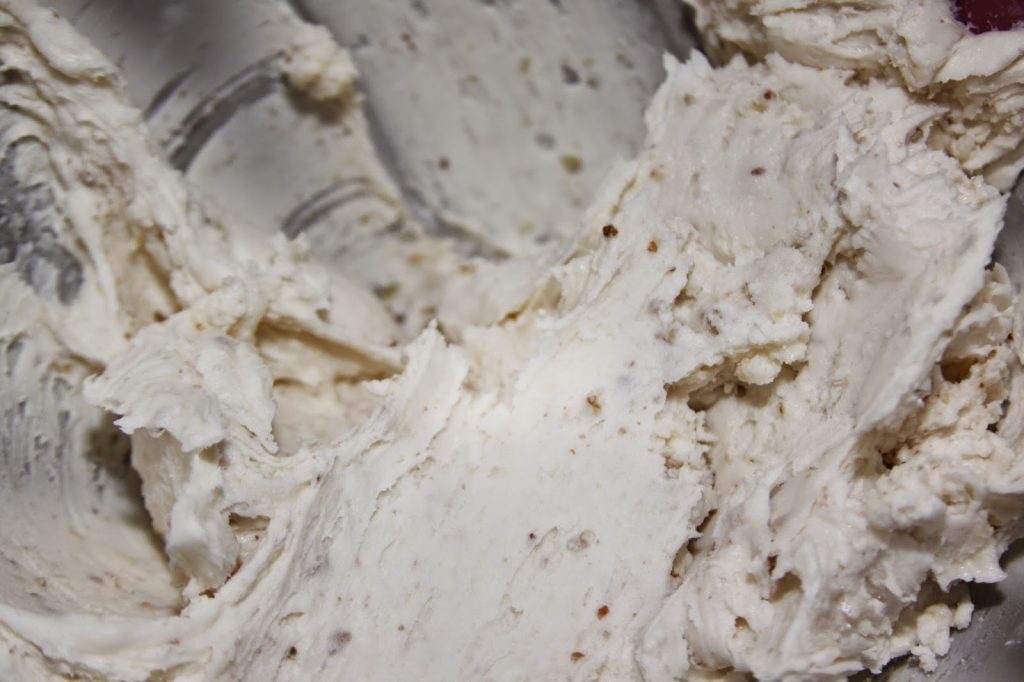 Mix together 1/2 cup butter and 1 lb powdered sugar to get the creamy filling. Then add 1/4 cup bourbon, 1 tsp vanilla, and ground pecans.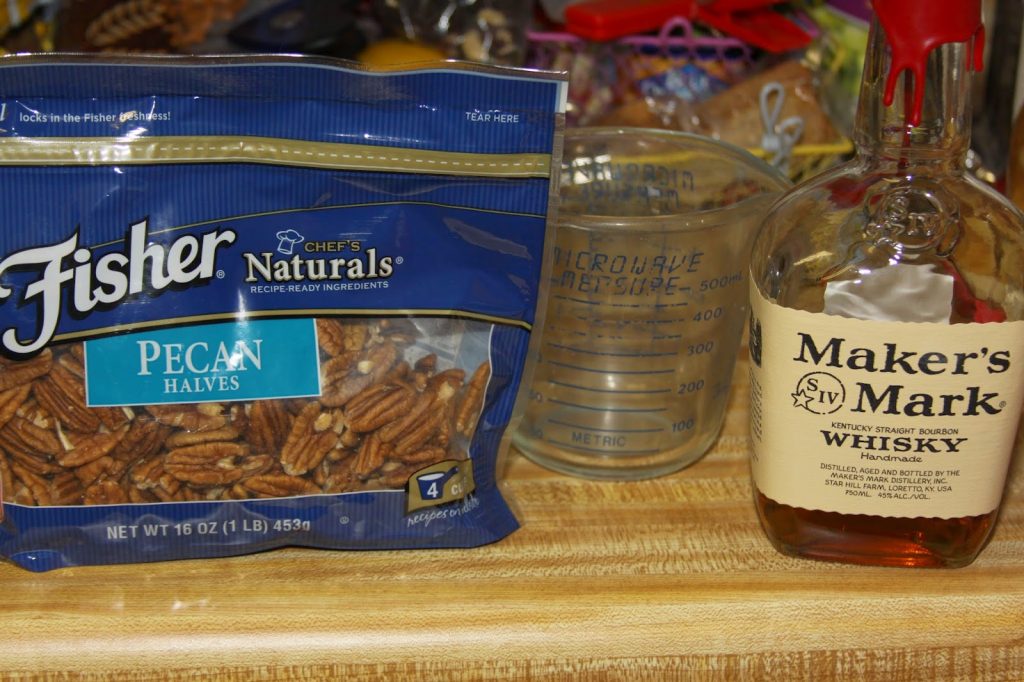 Bourbon soaked pecans make this recipe out of this world!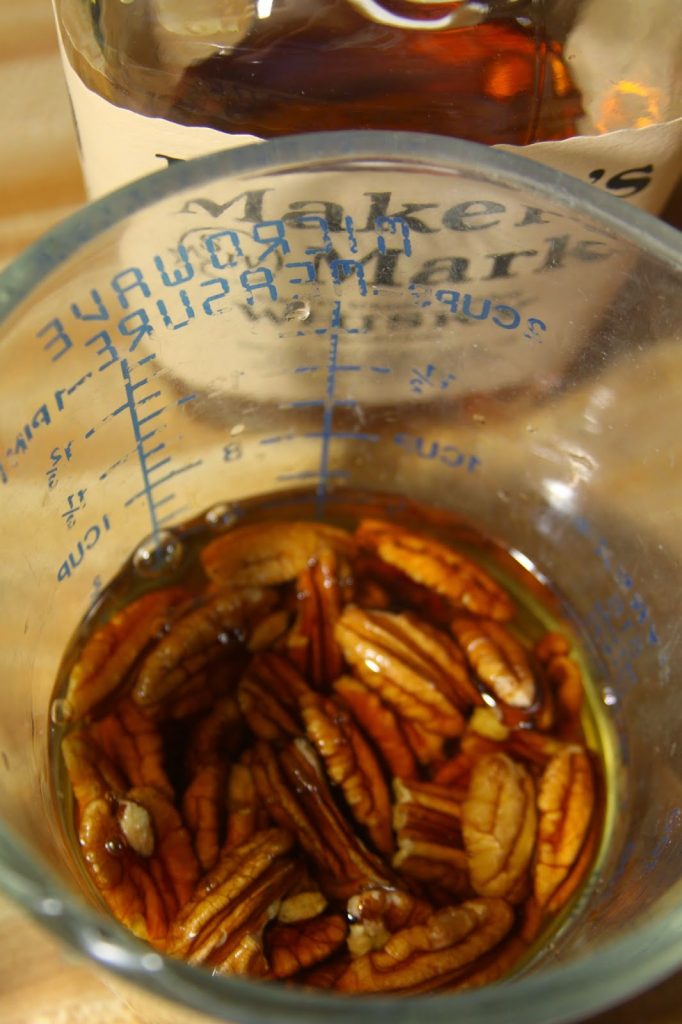 Simply cover pecan halves with bourbon and let soak overnight then add to your recipe.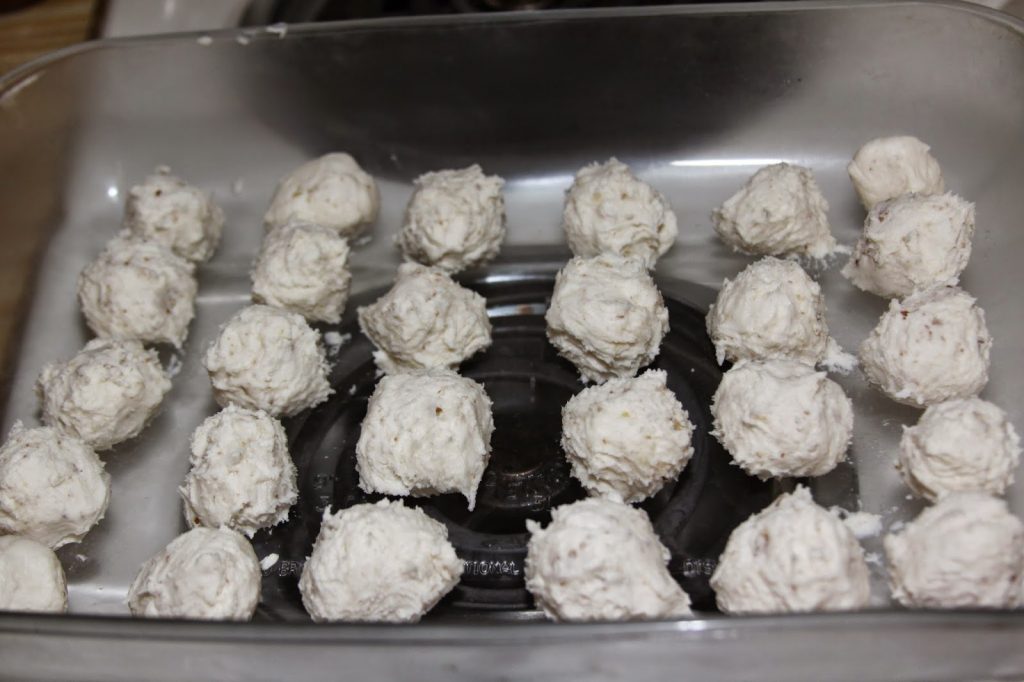 Roll out the bourbon balls (adding more powdered sugar if too sticky) and place on a tray in the fridge to harden. Then add to a freezer bag and freeze overnight.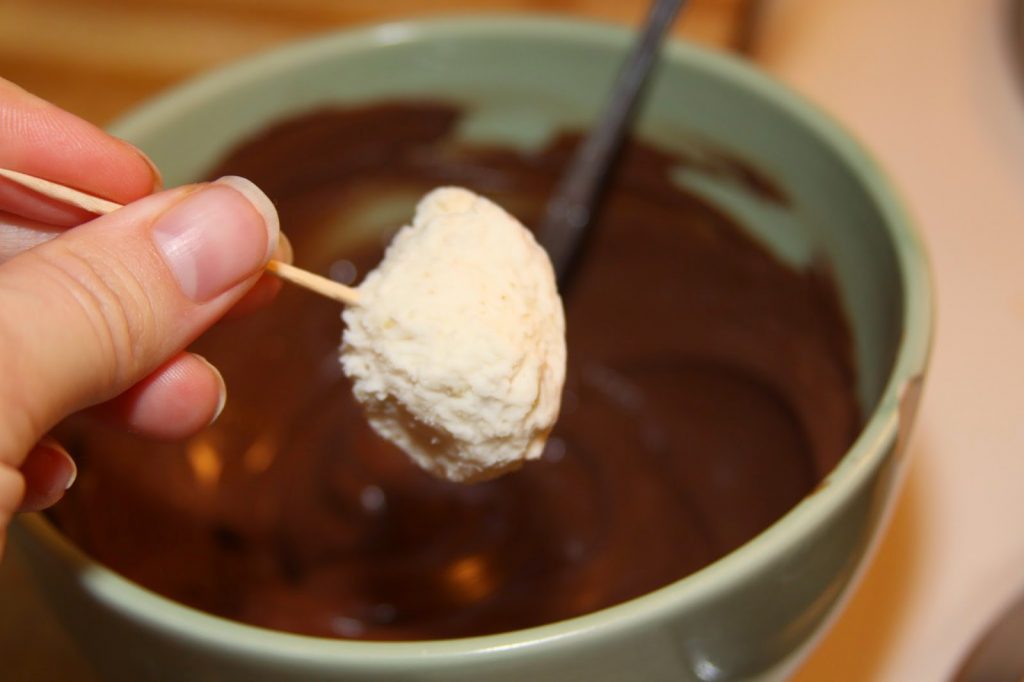 The next day, melt chocolate in batches and dip each bourbon ball in the chocolate. I use a toothpick in the center of each ball to dip.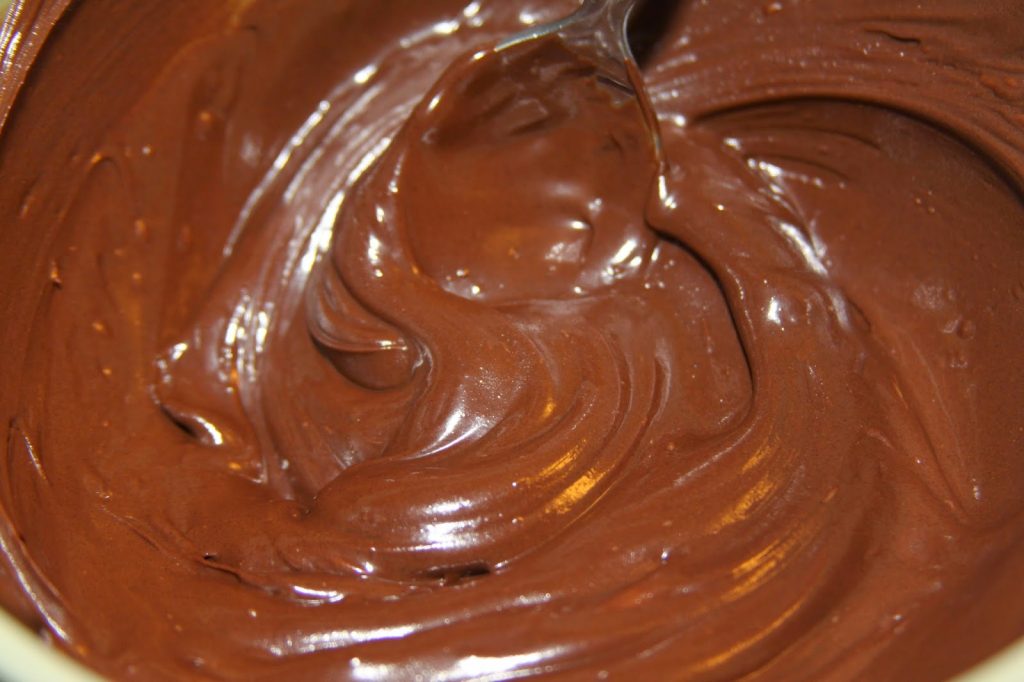 To melt the chocolate: add chocolate chips to a bowl and heat on high for 30 seconds, stir, then heat fr another 30 seconds or until melted.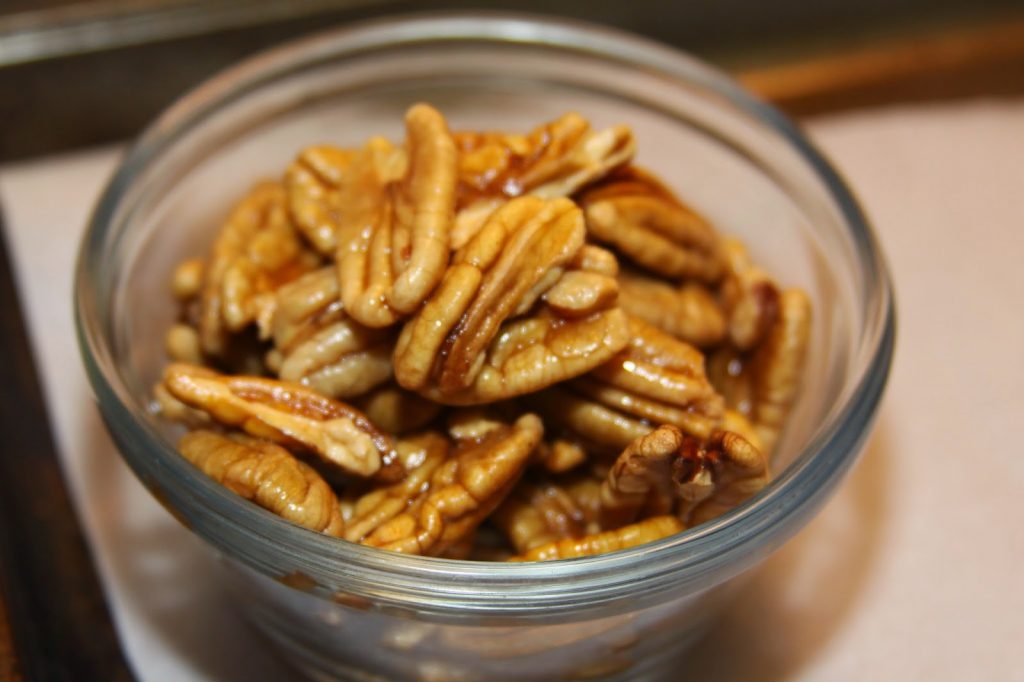 Top each bourbon ball with a (drained) bourbon soaked pecan half.
Place in the fridge to harden then serve at your next party!
Merry Christmas!