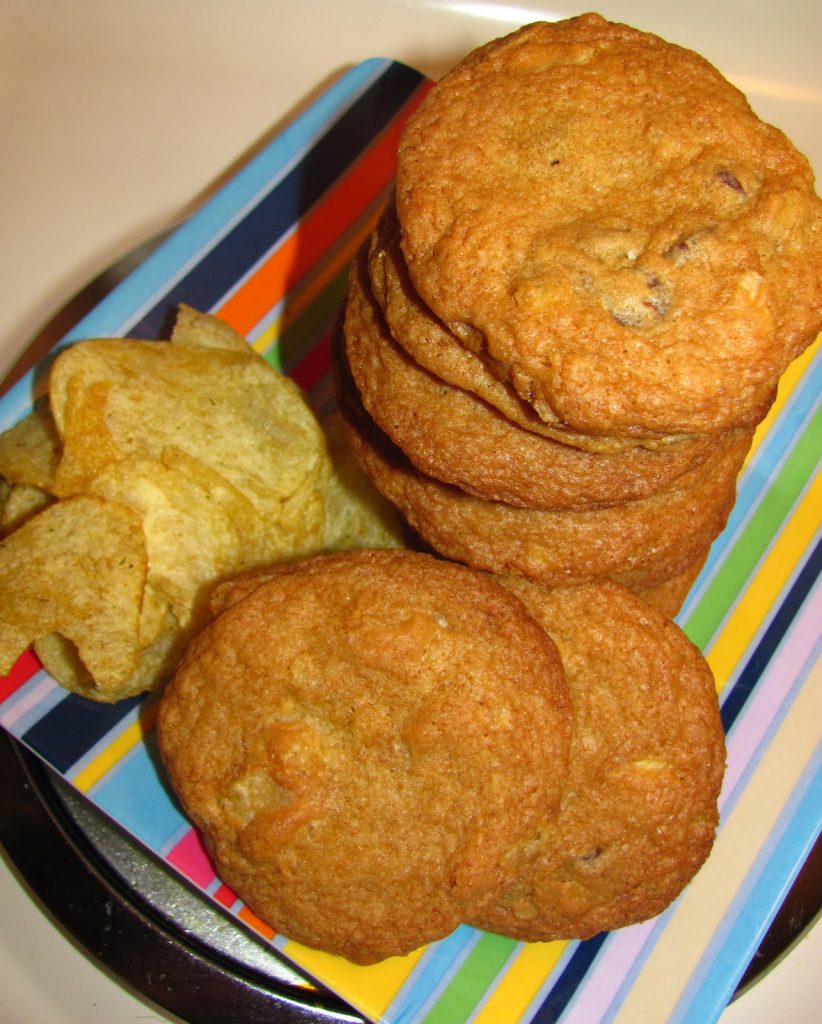 Let me start off by saying my original idea, as you will read about below, was to use my favorite Lays *Limited Edition* Chicken and Waffles Chips in a chocolate chip cookie. The result was a maple spiced  crunchy chocolate cookie straight from Heaven! Yes, they were that good. However, more than one reader asked me: "How in the heck did I put chicken and waffles in a cookie?!" Hahahahaha! Seriously ya'll?!
So I have changed the name of the recipe and made it more simple (and easy to understand) for everyone.
Hope you enjoy this Chocolate Potato Chip Cookie recipe.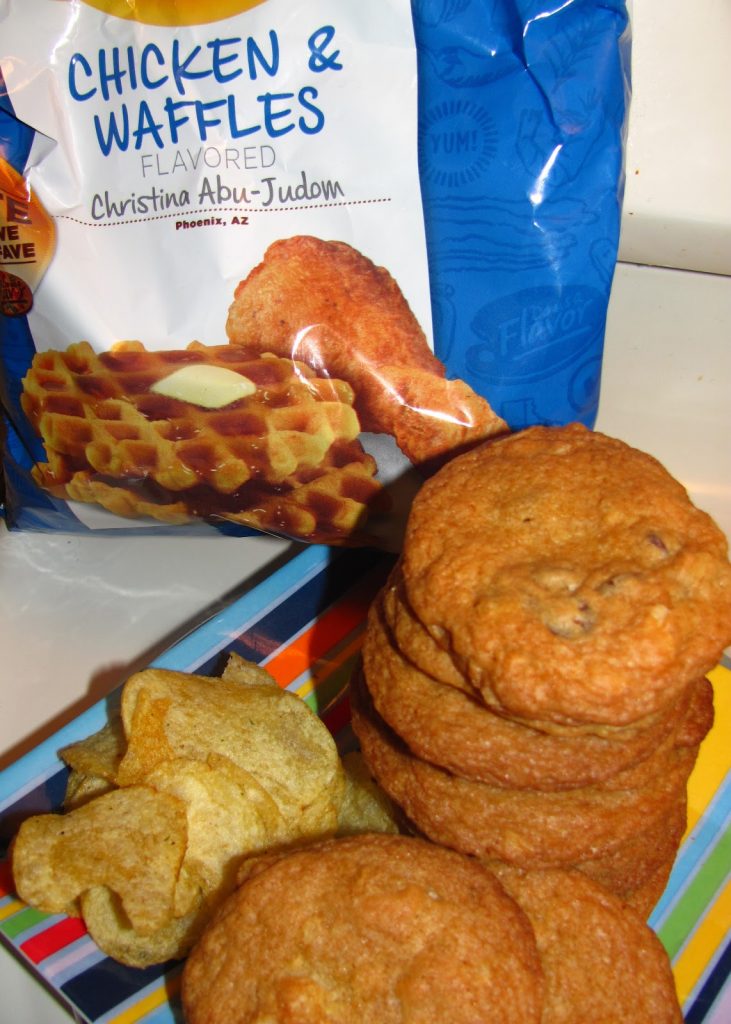 I have always been a fan of salty and sweet combos so when I saw Lays Chicken and Waffles Chips in my grocery store I was beyond excited! SAY WHAT?! I had to try these!
 Turns our Lays had three flavors for their America's Next Potato Chip Flavor Contest. Cheesy Garlic Bread and Sriracha were the other two. I tried all three but Chicken and Waffles was by far my favorite. It tasted mostly like a seasoned maple flavored potato chip and I could have seriously eaten a whole bag in one sitting! So after sampling a bag (or two…) of the Chicken and Waffle Chips I decided to use them in a cookie recipe I had been wanting to try.
And this is how I created the delicious cookies with the curious name:
Lays Chicken and Waffles Chocolate Chip Cookies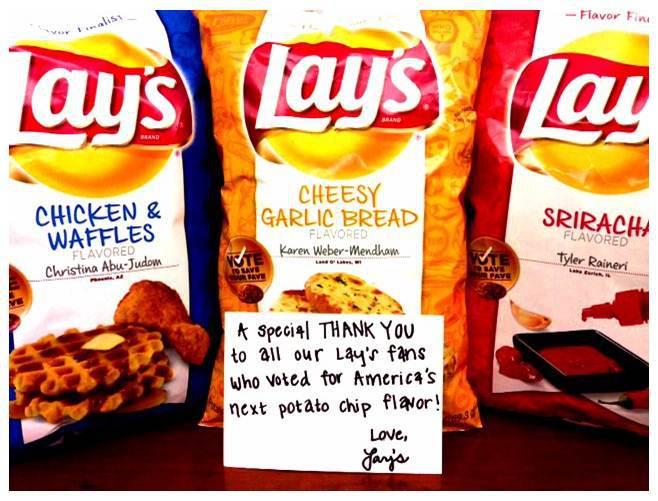 Photo credit: Lays Facebook
So :sniff, sniff: I found out today that my favorite chips lost the contest and the winner was Cheesy Garlic Bread (the creator won a cool $1 million dollars!). However, Lays is bringing all three flavors back to stores this summer for an encore so keep a look out for them. I know I am going to look like a crazy lady with a cart full of chips. I have to stock up, ya know!


Chocolate Potato Chip Cookies
Makes approx 30-36 large cookies
Ingredients
3/4

cups

1 1/2 sticks unsalted butter, softened

1

cup

packed light brown sugar

1

cup

sugar

2

large eggs

1

teaspoon

vanilla

2

cups

flour

1/2

teaspoon

salt

1

teaspoon

baking soda

2

cups

Lays Chicken and Waffle

crushed potato chips or any potato chip

1

cup

semi-sweet chocolate chips
Instructions
Heat oven to 350 degrees F.

Beat the butter and sugars together, using an electric mixer set on medium-high speed, until light and fluffy.

Reduce speed to medium and beat in the eggs and vanilla.

Reduce speed to low and mix in the flour, salt, and baking soda.

Gently stir in the potato chips and chocolate chips.

Drop the cookie dough by tablespoonfuls, about 2 inches apart, onto ungreased or Silpat lined baking sheets.

Bake for 14 to 16 minutes.

Let cool on baking sheets then transfer the cookies to a wire rack to cool completely.
Notes
Adapted from www.countryliving.com