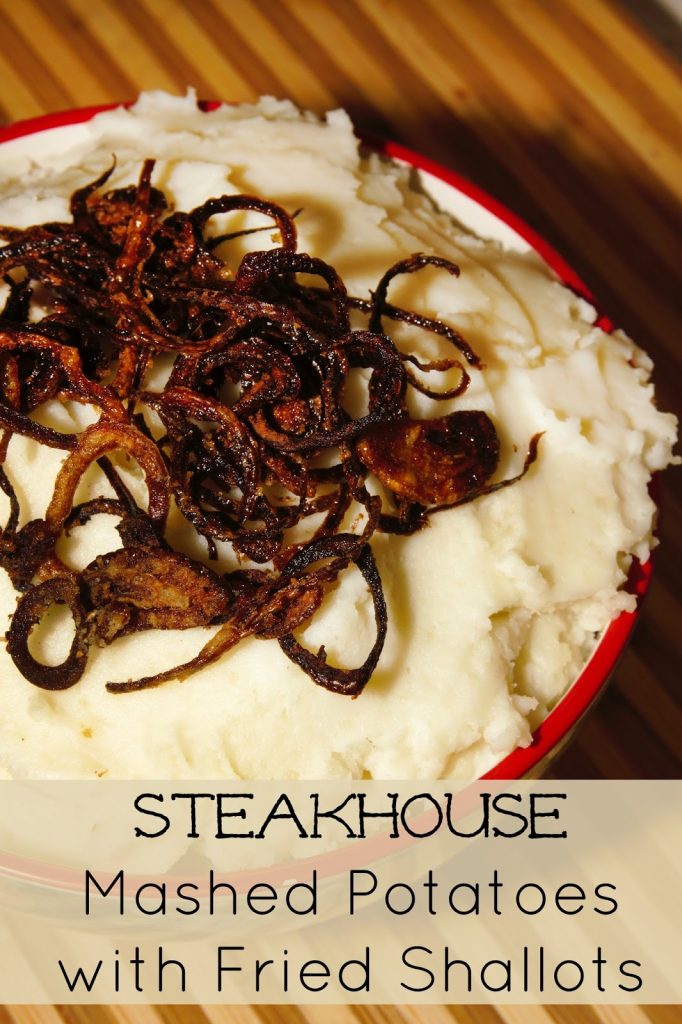 Whew what a week! I have so much to post and share with you but first lets play catch up and talk about Valentine's Day.
I decided to make a manly Meat & Potatoes Steakhouse dinner
(jazzed up Nicole style of course)!
Mashed Potatoes with Crispy Fried Shallots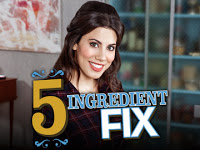 I have to give a shout out to the amazing Claire Robinson for her awesome recipes!
Most of these recipes are from Five Ingredient Fix on Food Network.
Steak Au Poivre
Ingredients:
2 bone in rib-eye steaks about 12-16 oz each
1/4 cup brandy
1/2 cup heavy cream
2 tablespoons sherry vinegar
2 tablespoons butter
salt and fresh ground pepper
Preheat oven to 375 degrees. Heat a large cast iron skillet over med-high heat.
Season steaks with salt and then generously season with fresh ground black pepper (on both sides).
Sear the steaks in the hot skillet until blackened.
Rockin' my pink apron on Vday!
Transfer the steaks to the oven.
Roast until meat thermometer reads 125 degrees for med-rare
or about 135 degrees for medium. About 12-15 minutes.
Remove the steaks from the oven and transfer the steaks to a cutting board;
cover with aluminum foil to keep warm.
Put skillet back over medium heat.
Carefully add brandy and ignite it with a lighter, to burn off alcohol.
Add the cream and sherry and simmer until thick.
Stir in butter just before serving.
Serve drizzled on steak and potatoes.
In a large pot, add the potatoes and cover with water.
Season the water with salt. Bring to a boil over medium heat,
then lower to a simmer. Cook the potatoes until fork tender, about 15 minutes.
Immediately drain the potatoes.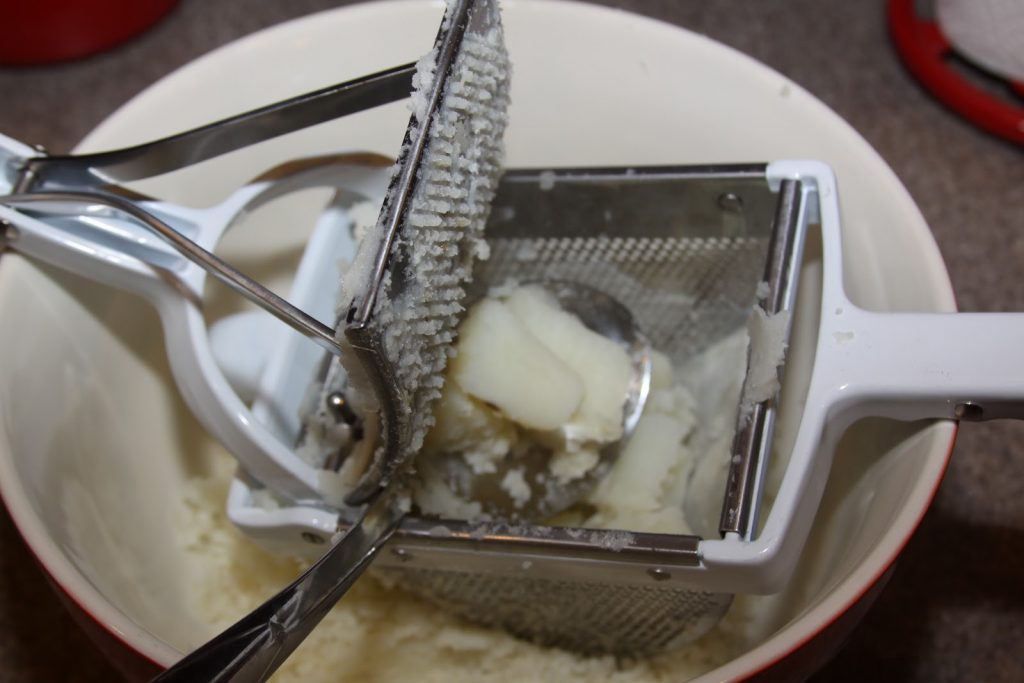 Put them through a potato ricer (my favorite for creamy potatoes!) or food mill, into a large bowl.
You can use a hand or electric mixer if you don't have a ricer.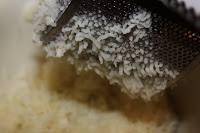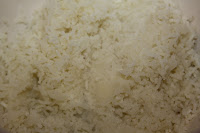 A potato ricer makes the fluffiest potatoes!
Slowly heat the cream in a small saucepan over low heat.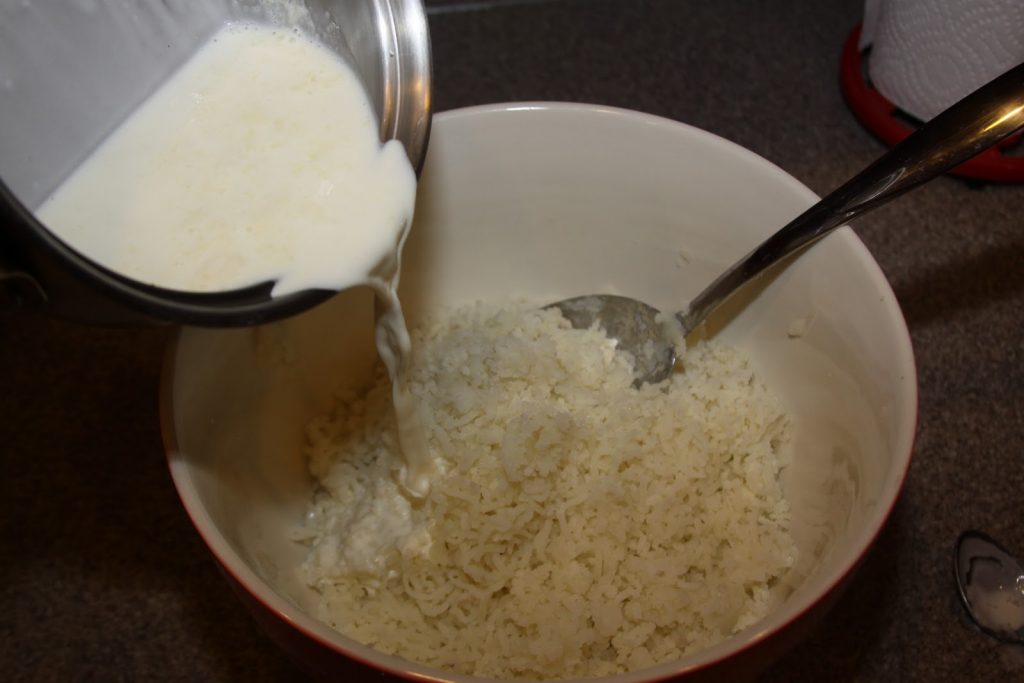 Mix the hot cream into the potatoes and season with salt and pepper to taste.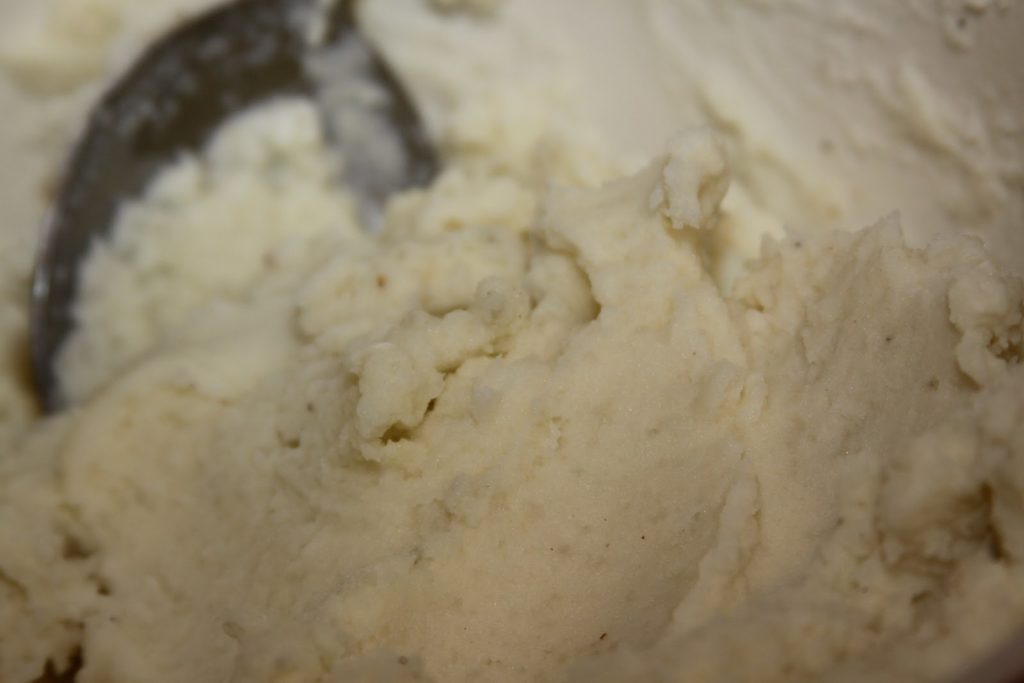 Top mashed potatoes with sauce and then crispy shallots.
Heat vegetable oil over medium heat.
I sliced my shallots with a mandoline.
Add flour and salt and pepper to a bowl, the toss in shallots.
Drop the shallots in the hot oil, a few at a time to avoid clumps, and fry until dark golden in color.
Transfer to a paper towel lined plate and serve on top of mashed potatoes.
For shrimp hearts, toss four jumbo cooked and peeled tail on shrimp in sauce.
I used a sesame teriyaki sauce.
Lightly saute on medium just to crisp and heat through.
Delicious steak and potatoes.
The finished meal! YUM!
Beautiful Valentine's meal (complete with a cold glass of milk)!
Even the puppies wanted some!