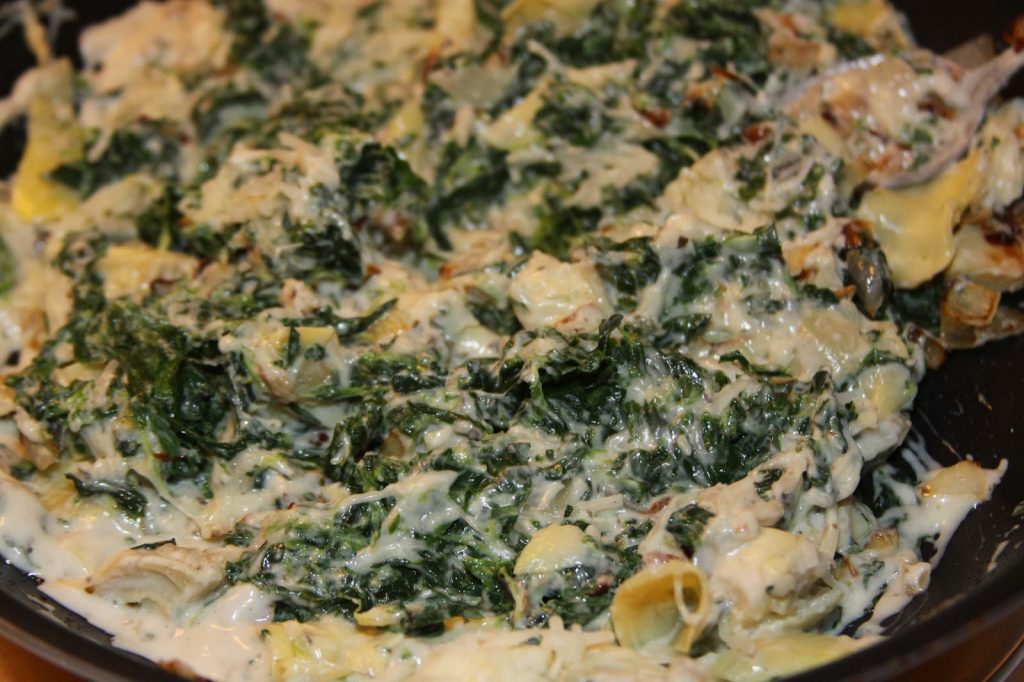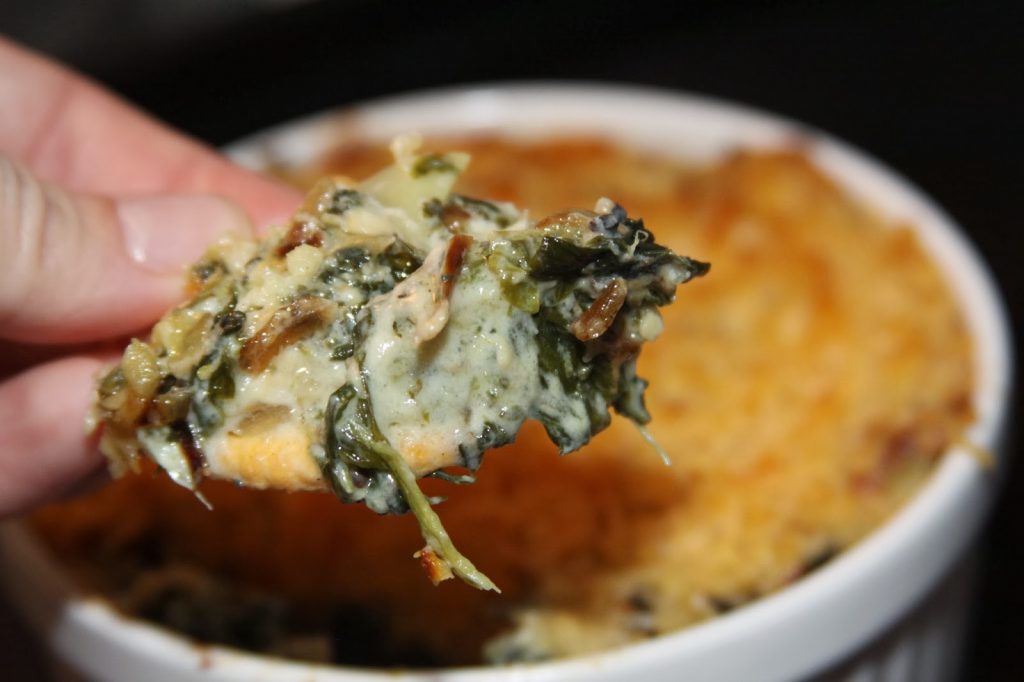 Just in time for the Superbowl this dip is so good I could eat a whole dish (trust me I've tried!).
I use three different cheeses and add garlic and sauteed onions for additional flavor. I have served this during the holidays and at parties and it's always a hit with adults and kids alike!
Check out my other similar recipes:


Ingredients:
14oz can artichokes hearts, chopped
10oz box chopped spinach, cooked and drained
1/2 yellow onion, diced
1/2 container Italian Herb Cooking Creme (made by Philadelphia Cream Cheese)
1 cup Italian mixed cheese, shredded
1 cup Parmesan cheese, shredded
2 cloves garlic, pressed
1 tbsp olive oil
salt/pepper, to taste
Directions:
Preheat oven to 350 degrees.
In a skillet, add olive oil and heat over medium.
Add diced onions and cook until softened and brown then add garlic, stirring for 30 seconds.
Turn heat to low and add spinach and artichoke hearts. Mix to combine.
Next add cooking creme and shredded Italian mixed cheese, stirring until melted.
Season with salt and pepper and pour into a greased baking dish or pie pan.
Top with shredded Parmesan cheese and bake for 15 minutes.
Serve with crackers, pita chips, and/or carrots for dipping.
*Optional: Turn oven to broil and brown the cheese on top to make a crust for about 1-2 minutes.

Cook and drain spinach and chop artichoke hearts into bite size chunks.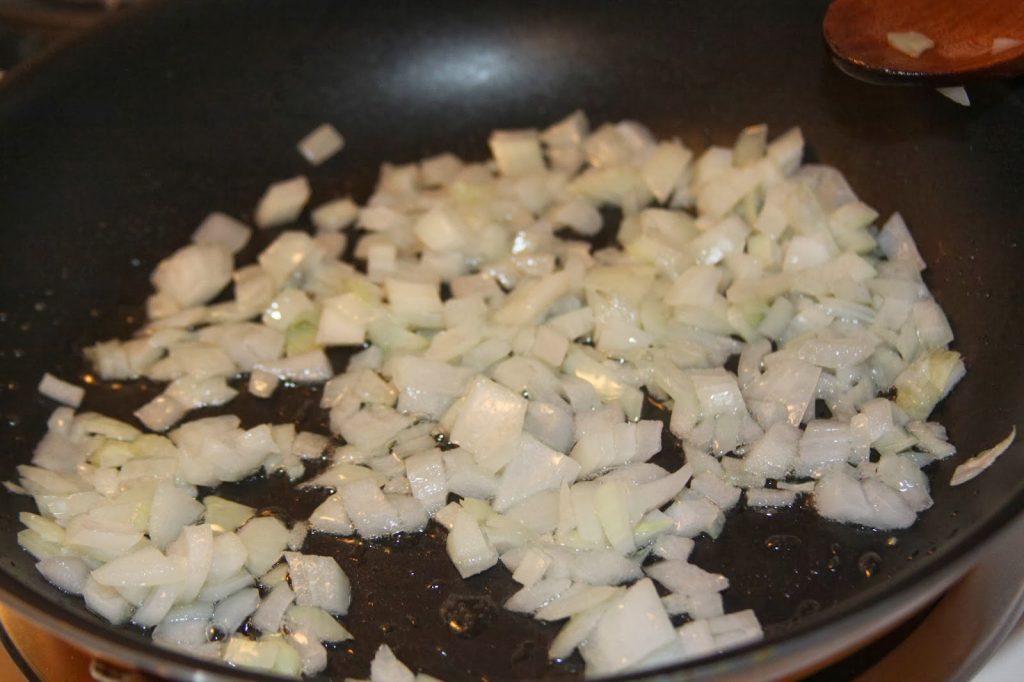 Add olive oil and onions to a skillet and cook until browned. Add garlic and saute for another 30 seconds.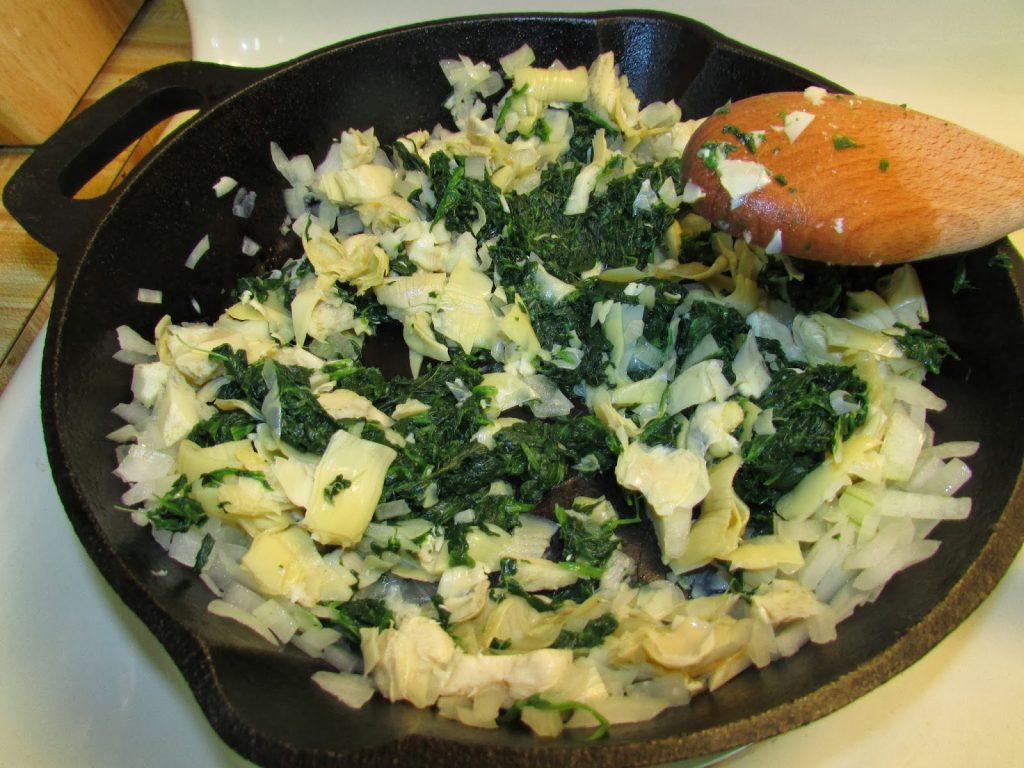 Turn heat to low and add spinach and artichoke hearts. Mix to combine.
Next, mix in Cooking Creme (if you can't find you can sub softened cream cheese).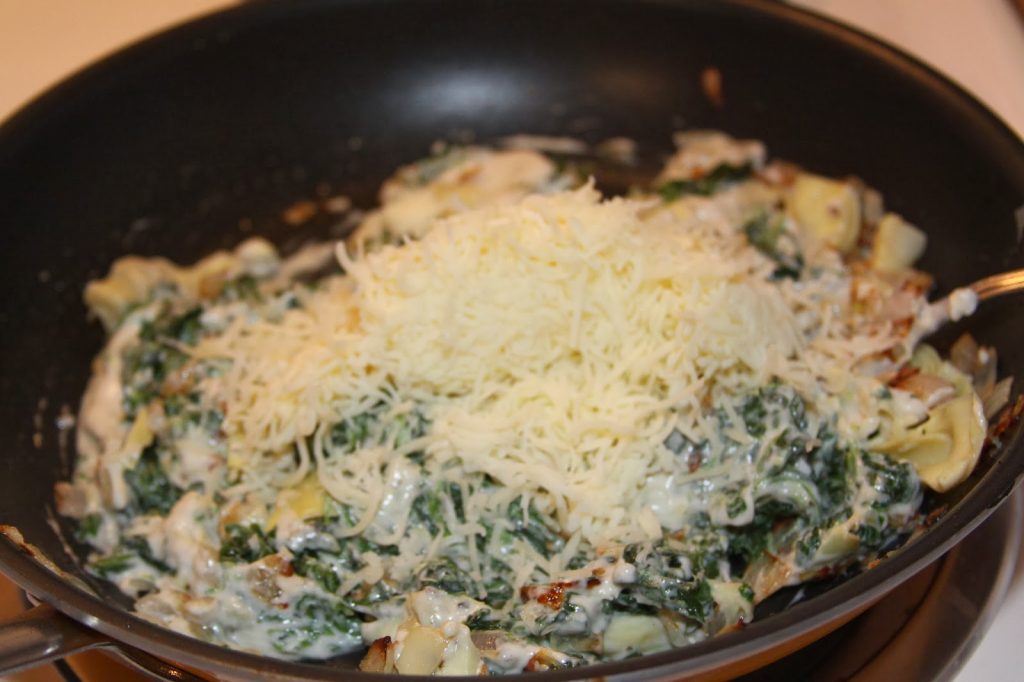 Then add 1 cup shredded Italian mixed cheese.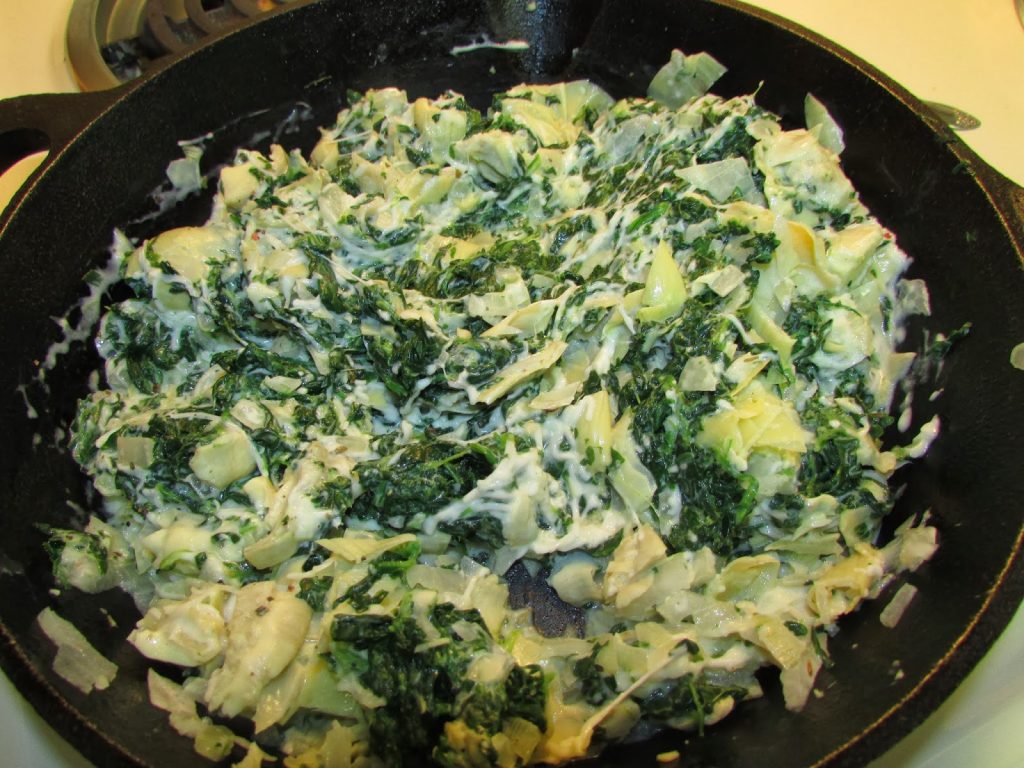 Mix until it is all melted and combined.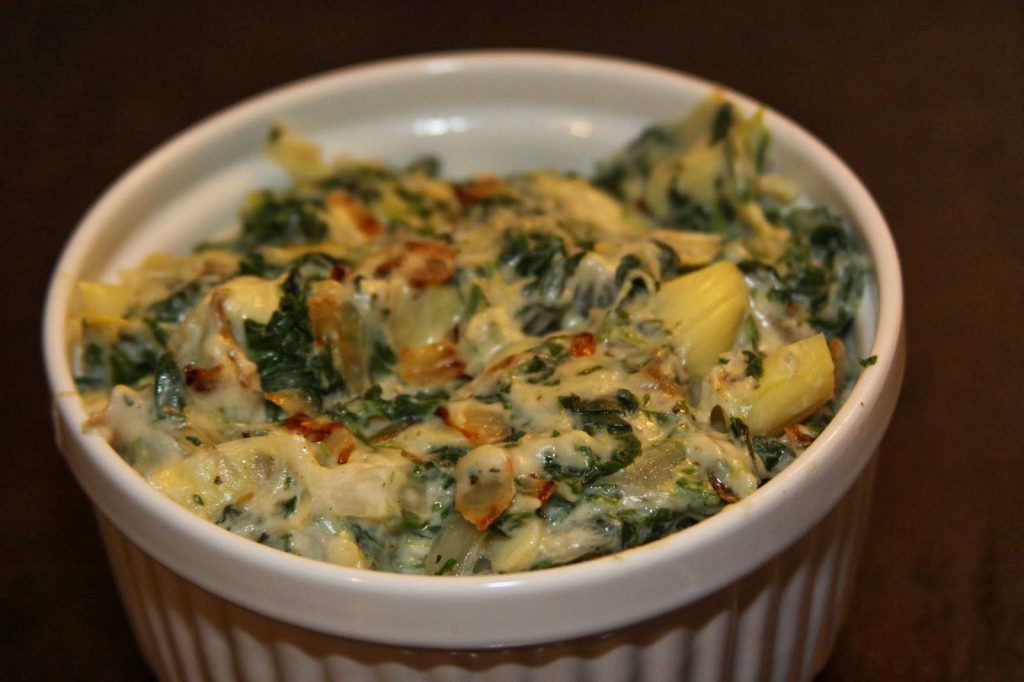 Pour into a baking dish or pie pan.
Top with 1 cup shredded Parmesan cheese.
Optional: I like to brown and crisp the top of the cheese under the broiler for a minute or two right before serving.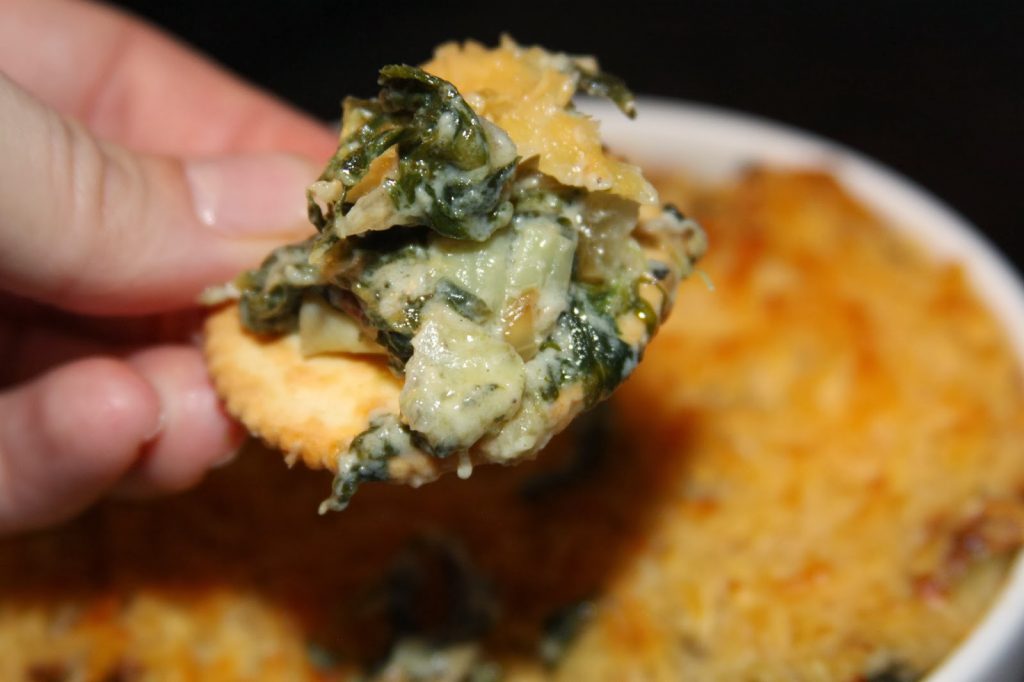 The perfect bite!
Use 2 red bell peppers, olives, and cream cheese to make an octopus on top of the dip!
Super cute!