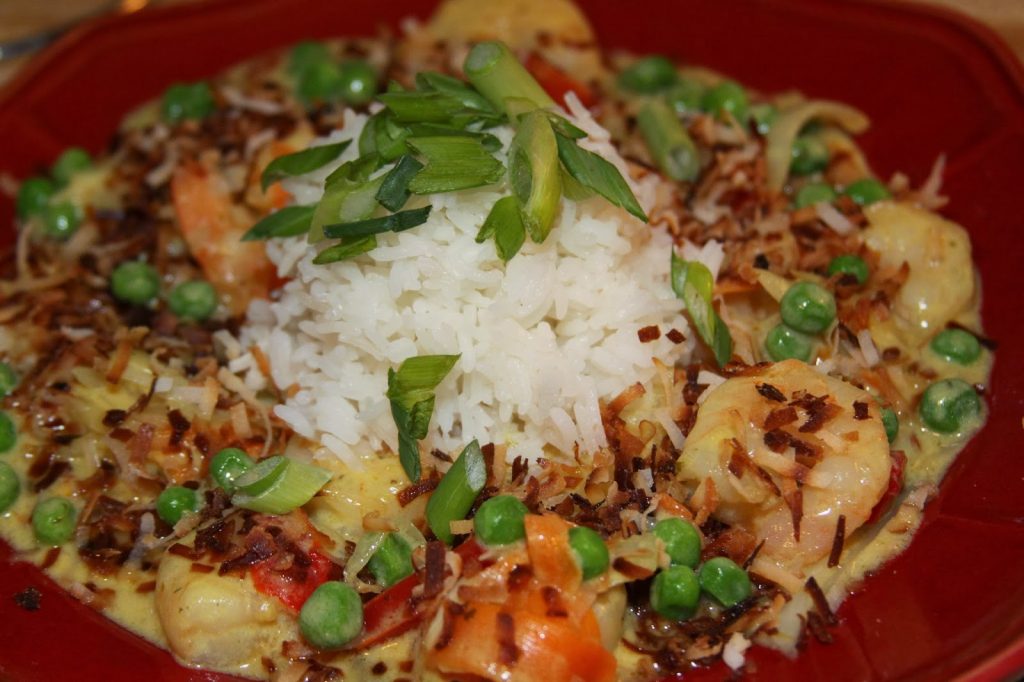 I recently joined a fun website called
Crowdtap
, where you can do reviews, surveys, and parties on new products. I was lucky enough to be chosen to try the new
Campbell's Skillet and Slow Cooker Sauces
this month. They sent me a coupon to try one of each. I do like to create my own sauces, since I have found most packaged brands to be bland and unoriginal, but I decided to check out what Campbell's had to offer. I was pleasantly surprised when I found these sauces on the shelf at my local grocery store. Talk about inspired flavors: Apple Bourbon Barbecue, Sweet Korean BBQ, and my favorite
Thai Curry
! I was excited to get home and try it out because seriously it doesn't get any easier than cook your meat, add the sauce and veggies, and you're done!
This isn't some simple lackluster sauce either, y'all! The Thai Curry flavor is seasoned with lemongrass and basil and blended with coconut milk, cilantro, and jalapenos. The package recommends adding chicken but I decided to try shrimp and some fresh sliced veggies. The added touch of toasted coconut and jasmine rice was inspired by my favorite dish at The Cheesecake Factory, Bang Bang Chicken and Shrimp!
Be sure to pick up a pack or two of these flavor packed sauces next time you're at the store.
You won't be disappointed!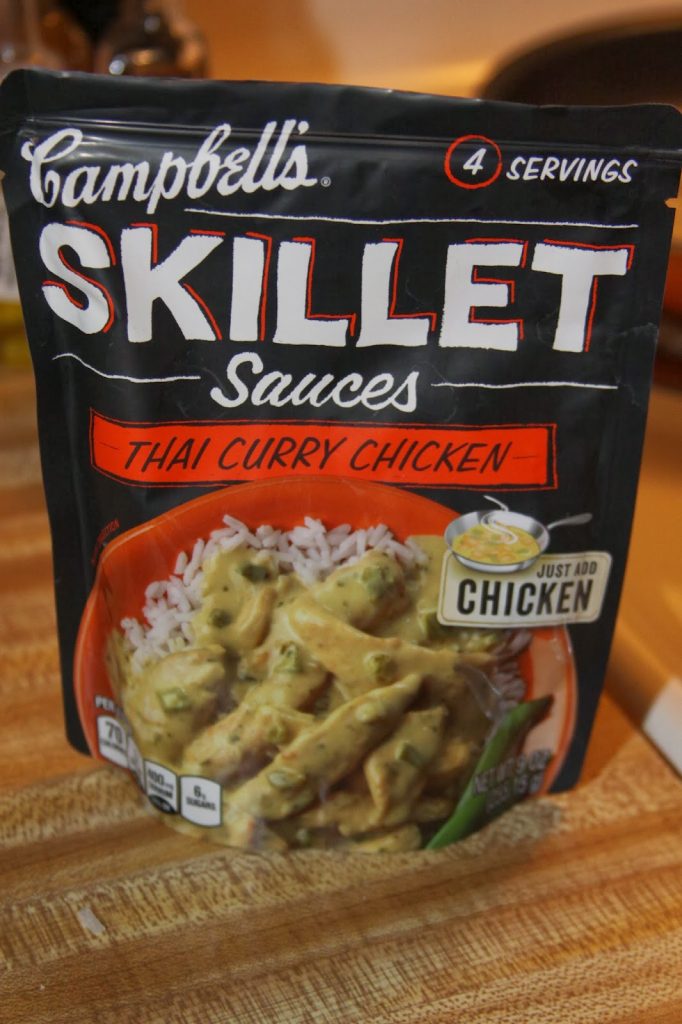 Ingredients:
Makes 2 large servings
12-16oz large or extra large shrimp, peeled
1/2 yellow onion, sliced
1/2 red bell pepper, sliced
1 cup peas
1 cup baby carrot peels (see pic below)
1/4 cup green onions, chopped
2 cups Jasmine rice, cooked
9oz pkg Campbell's Skillet Sauce in Thai Curry flavor
1/2 cup shredded coconut, toasted
1 tbsp oil, for saute
Directions:
Add oil to a skillet over medium and add shrimp. (I used olive oil, canola/vegetable would work too).
Cook, tossing until pink and cooked through, just a few minutes.
Add Thai Curry Sauce, onions, peppers, carrots, and peas. Stir to combine. Turn down heat to low, cover, and simmer for 10 minutes.
Meanwhile, in a small dry skillet toast shredded coconut until golden. Reserve in a bowl for topping.
To plate: Add a heaping serving of the shrimp and curry sauce and top with a few scoops of rice. Sprinkle a good amount of toasted coconut over everything and then add some green onions to garnish.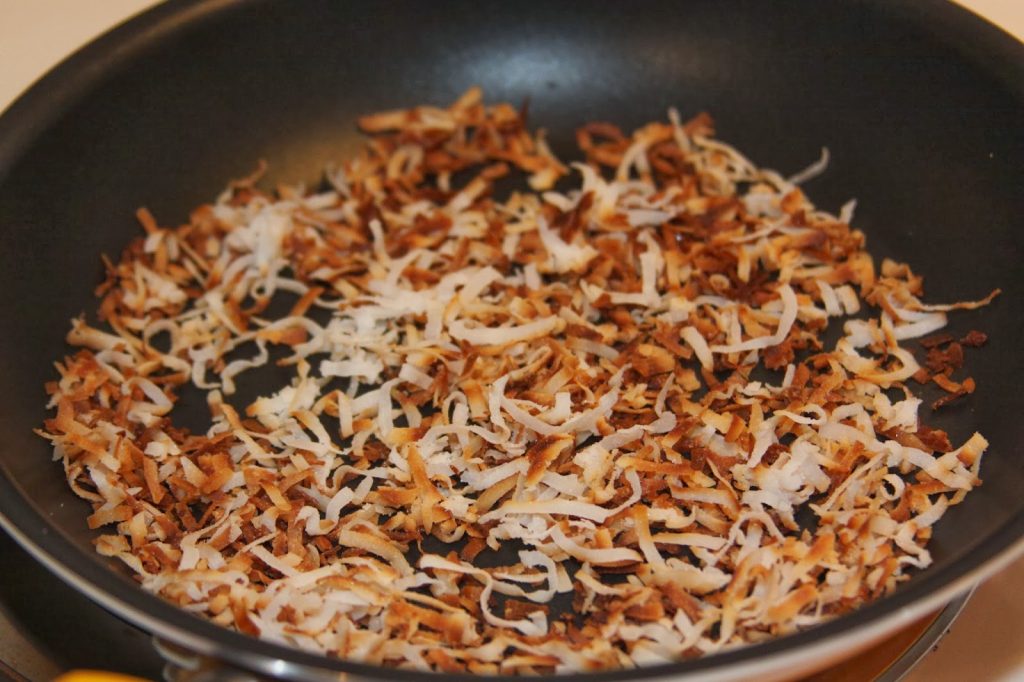 This toasted coconut really makes the dish so do not skip this ingredient! Simply spread coconut in a even layer in a dry skillet over medium and toast until golden, stirring often.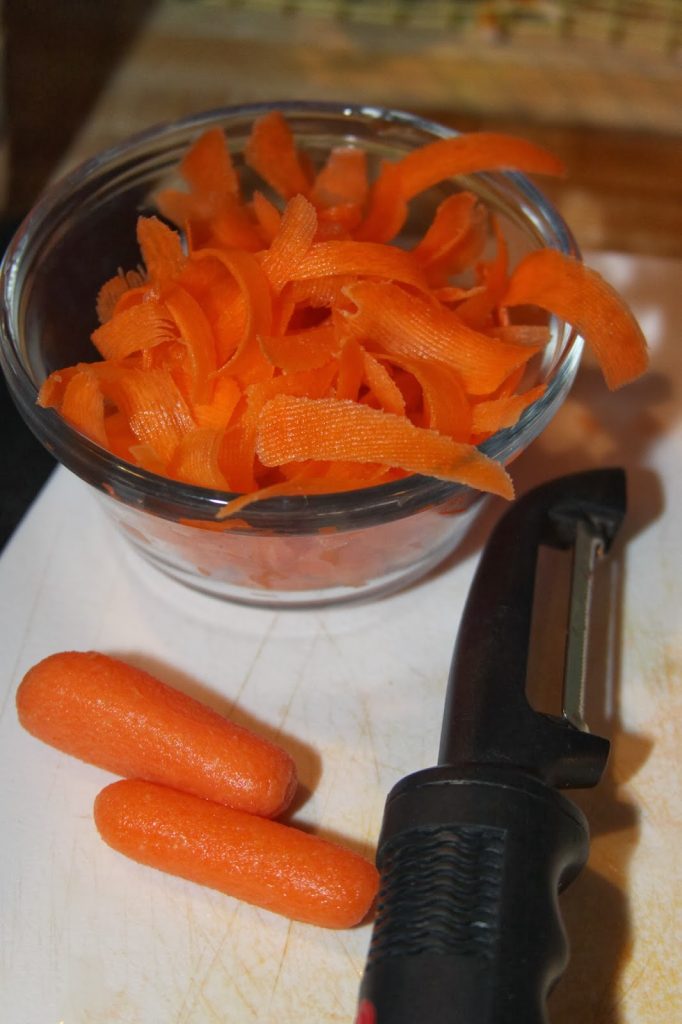 I use baby carrots in a lot of my recipes and what I like to do sometimes is, using a vegetable peeler, make strips or peels of the carrots and add to the dish. That way you get the color and flavor but don't have to spend the time cooking a crunchy carrot.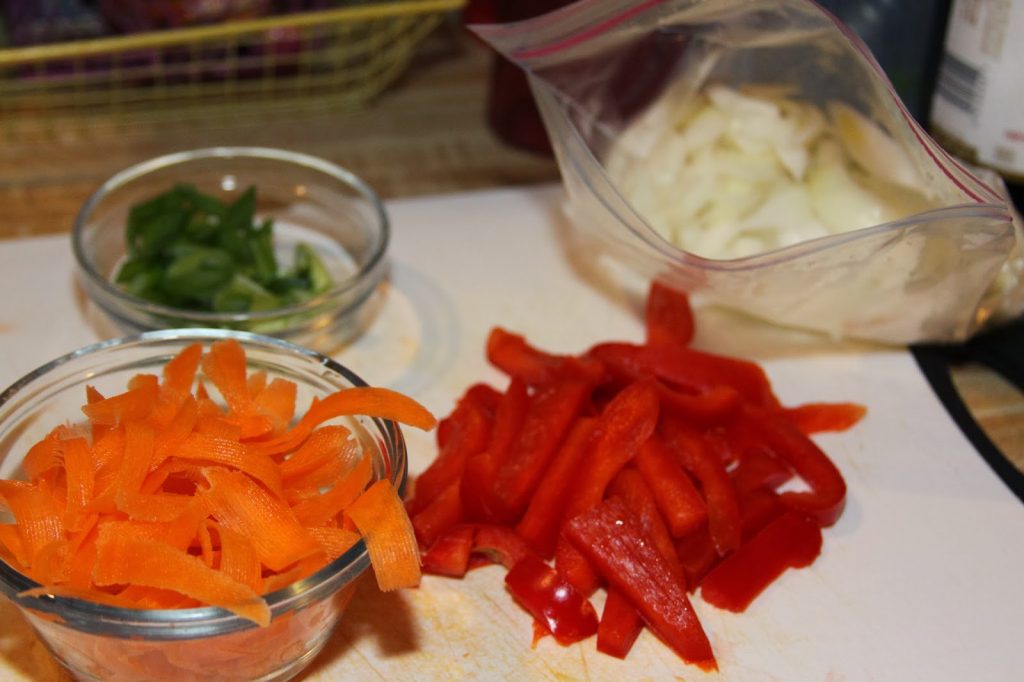 I prepare all my sliced veggies in advance. I usually had sliced and diced onions ready to go in baggies. I use onions in everything!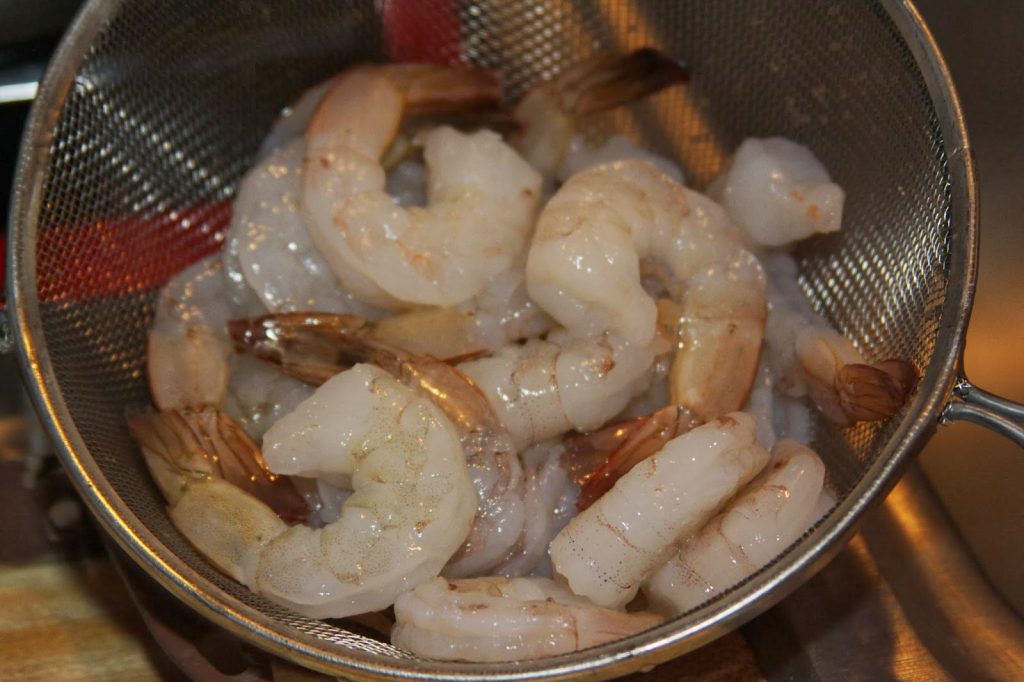 I used peeled and deveined extra large size shrimp.
I gave them a rinse, patted dry, and removed the tails.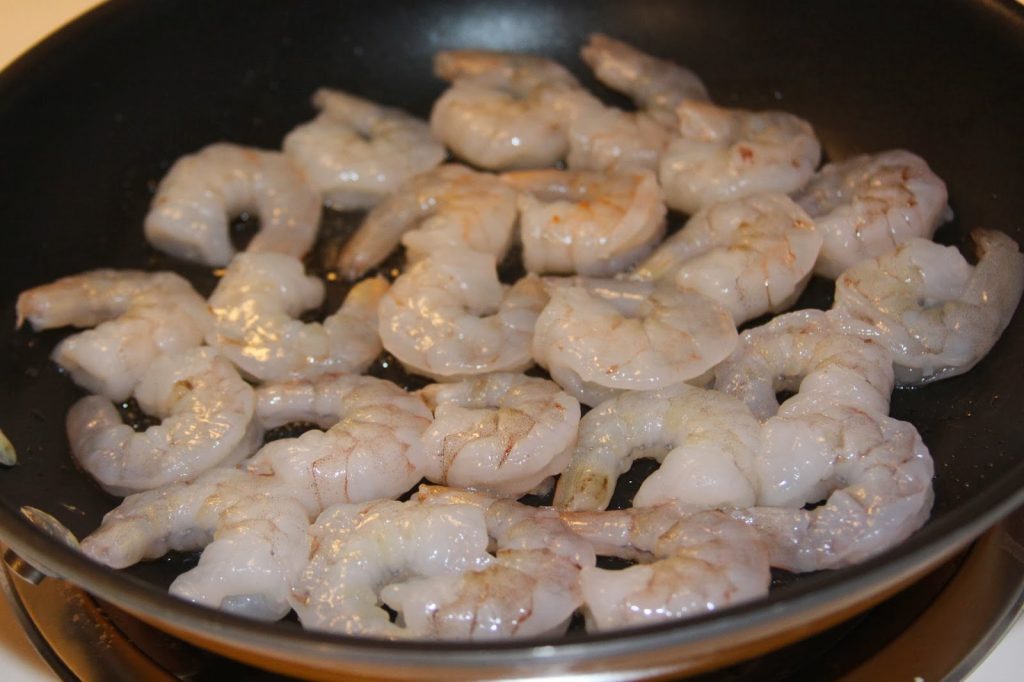 Add the shrimp to a hot skillet with 1 tbsp of oil. Saute until pink.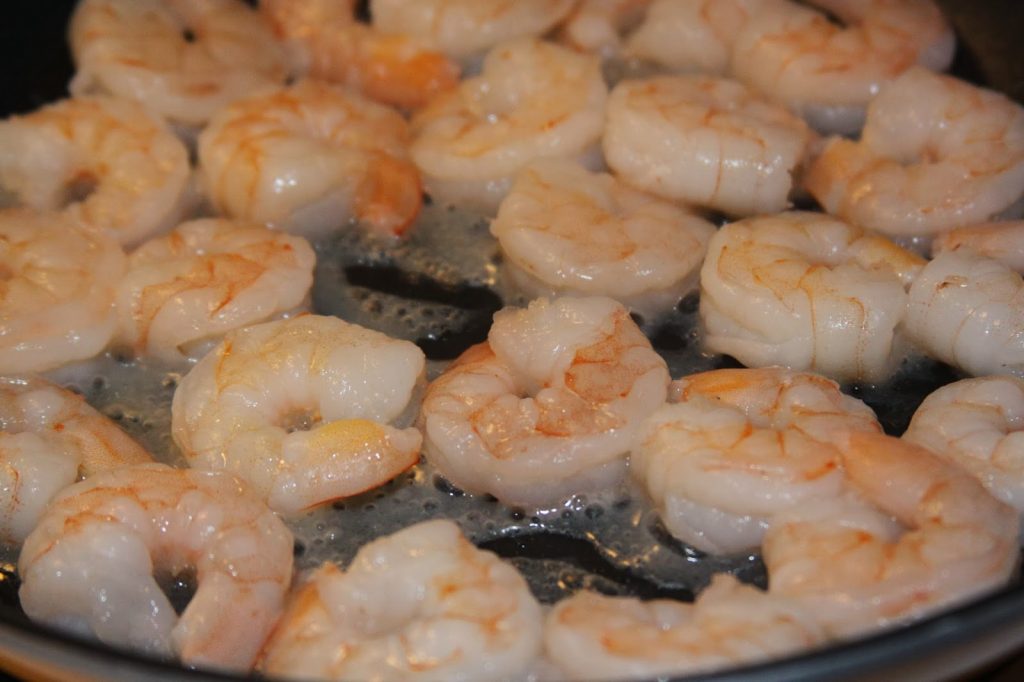 Toss shrimp to cook both sides, it should only take a few minutes.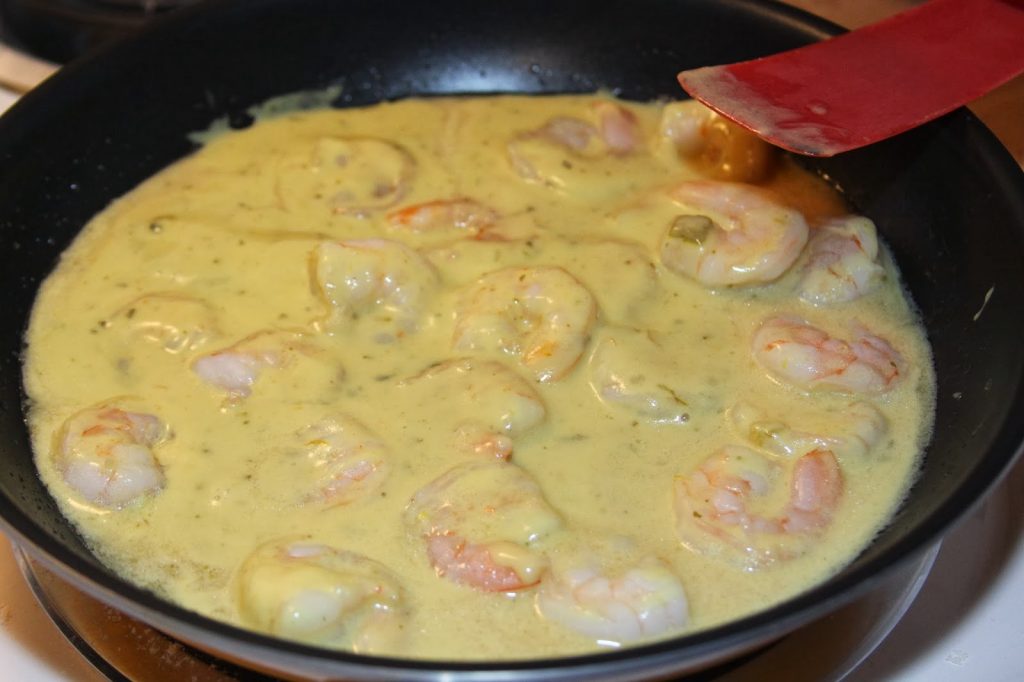 Add the package of Campbell's Thai Curry Sauce. No other seasonings needed!
This sauce is flavorful and delicious! My new favorite.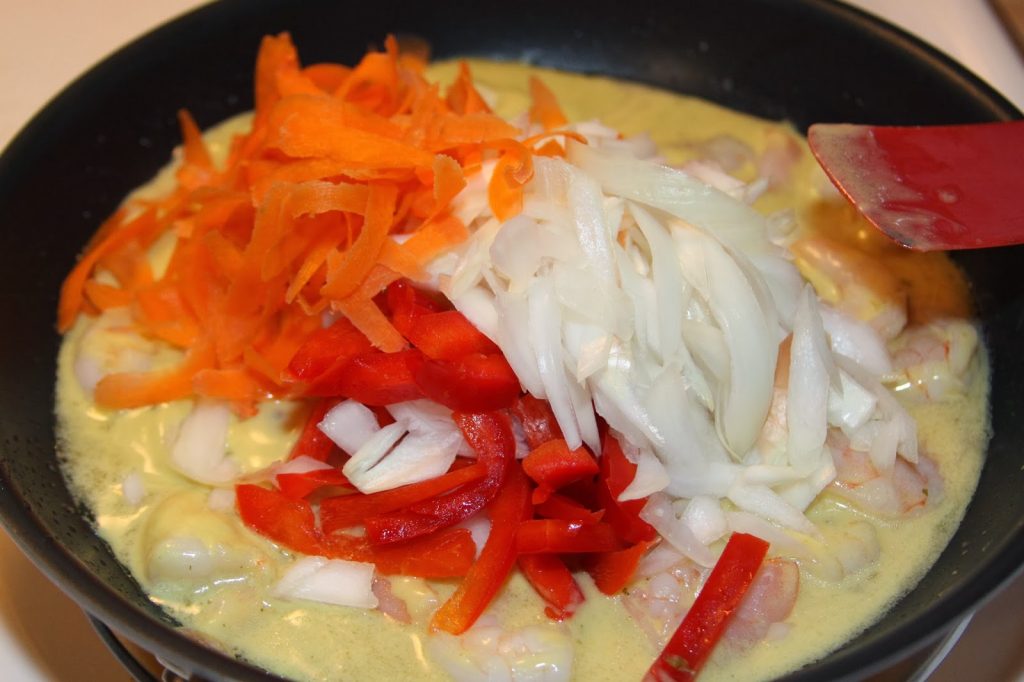 Mix in all your sliced veggies and turn heat to low.
Cover and cook for 10 minutes so the veggies can soften and the flavors can meld.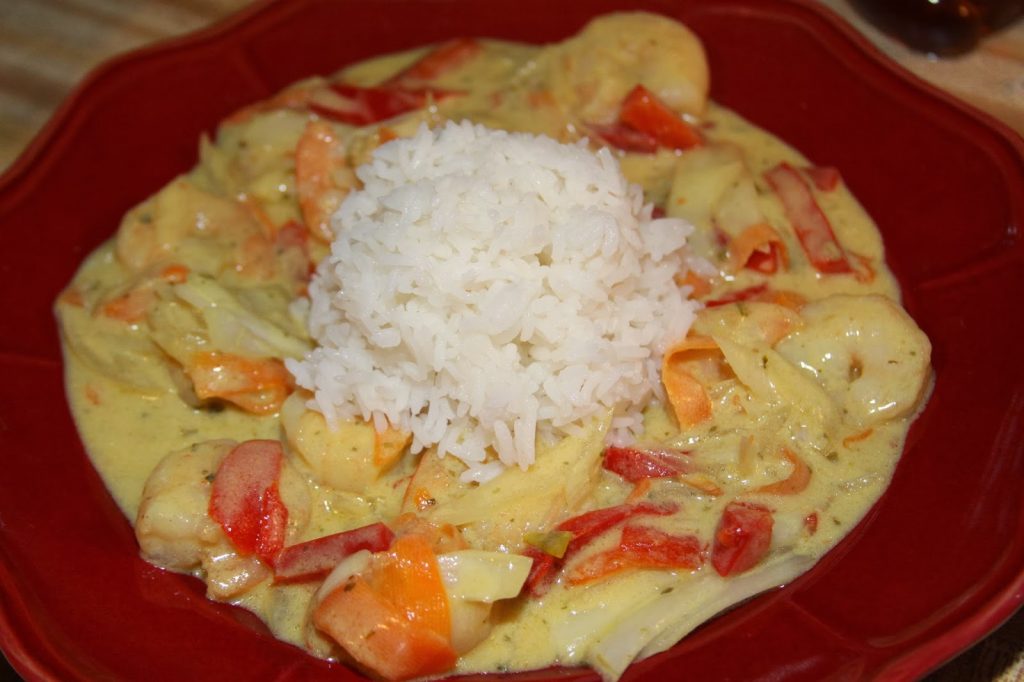 Add the sauce to a plate and top with a scoop or two of fragrant Jasmine rice.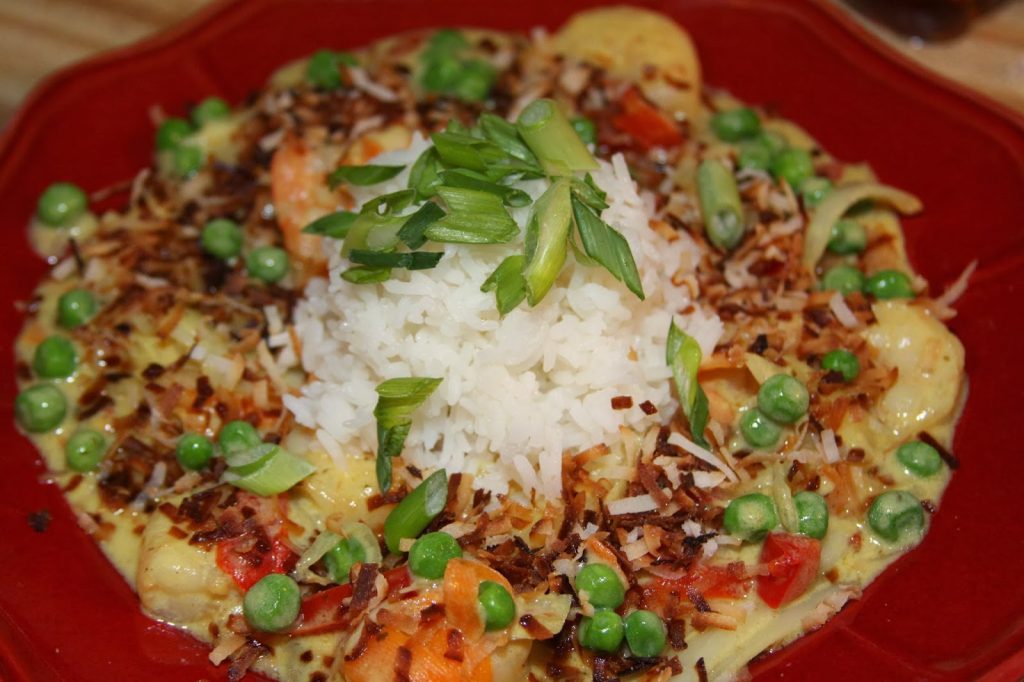 Sprinkle crunchy, toasted coconut over the sauce and add a garnish of colorful green onions.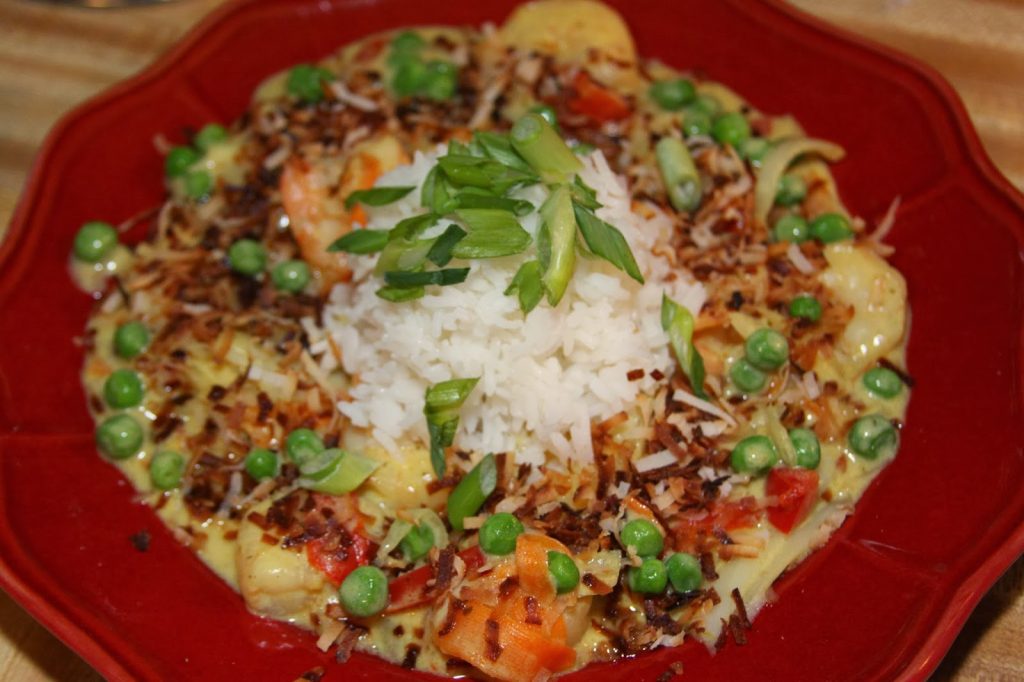 Serve warm and try not to lick the plate! This is seriously restaurant quality folks! Yum!