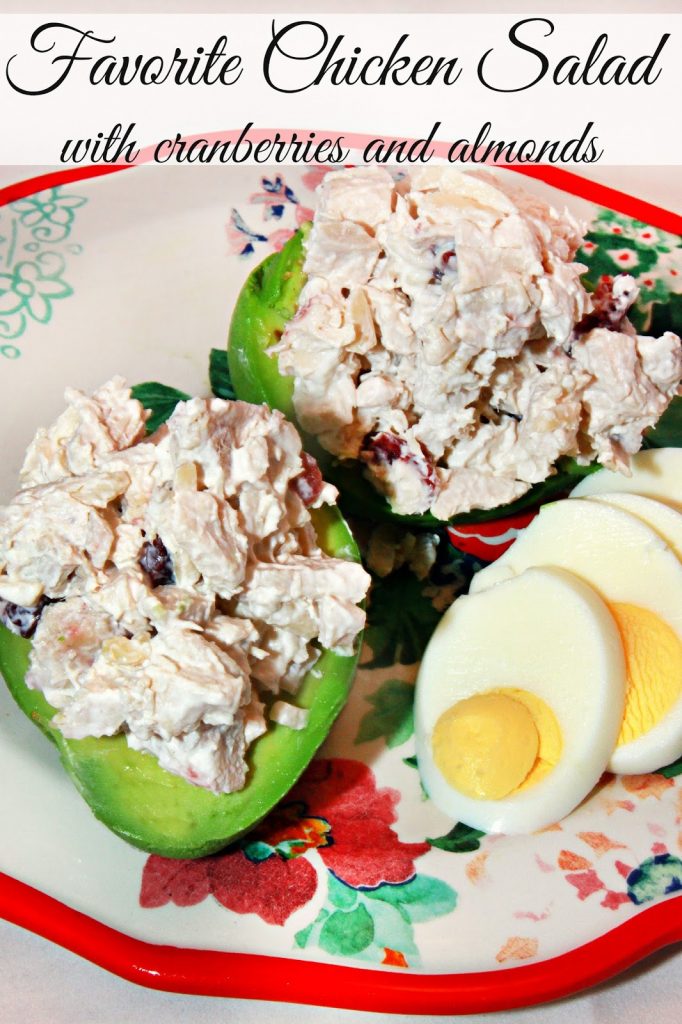 Summer's here and that means the 4 P's: Picnics, Potlucks, and Pool Parties!
I have a few staples that I like to make for summer get together's: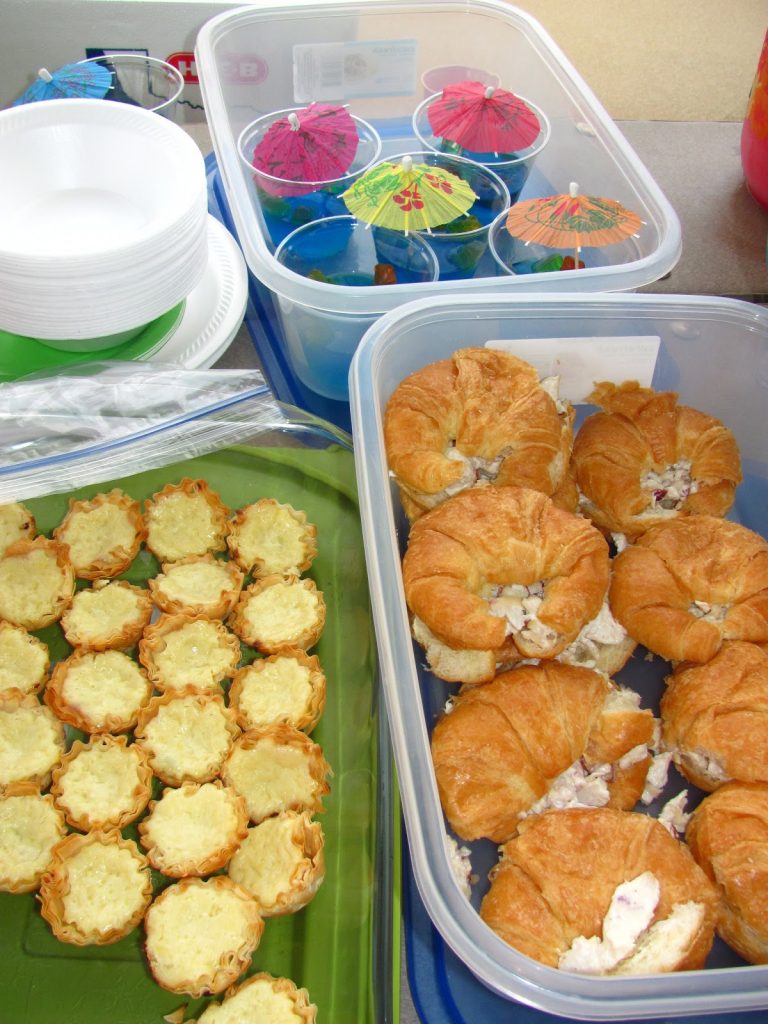 It's good to have a few signature dishes but I still like to experiment with new ones. So for the last few pool parties I hosted I made this delicious (and super easy!)
Chicken Salad
. Cubed poached chicken breasts are mixed with sour cream and a hint of mayo and sweetened with honey roasted almonds and dried cranberries. Serve on mini croissants and they are perfect for any picnic, pool party, or potluck this summer!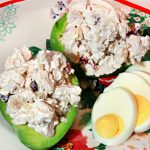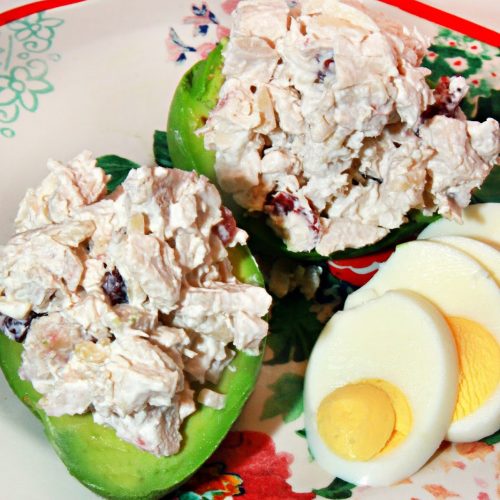 Print Recipe
Favorite Chicken Salad
Ingredients
1 1/2- 2

lbs

Chicken Breasts

boneless, skinless

4-6

cups

chicken broth

1/2

cup

sour cream

1/3

cup

mayo

1/4

cup

sliced honey roasted almonds

1/4

cup

dried cranberries

salt/pepper to taste

mini croissants

for serving
Instructions
Place chicken breasts (sliced thin if too large or thick) in a medium saucepan and cover with chicken broth.

Heat over medium and bring to a simmer. Poach until cooked through, approx 15-20 minutes.

When chicken is done remove from broth and let cool on a cutting board.

When cool to touch roughly chop and shred the chicken into bite size pieces.

In a medium bowl mix together chicken, mayo, sour cream, almonds, cranberries, and salt and pepper to taste until blended.

I like to serve on mini croissants. This recipe makes about 15 or 16 mini sandwiches.

Pile onto a platter and watch them disappear at your next summer gathering!

Bring a medium saucepan of chicken broth to a simmer.
Add a package of chicken breasts to the broth. If they are too thick I slice in half horizontally and make smaller thinner pieces.
Poach the chicken until cooked through and easily shreds with a fork, about 15-20 minutes.
Let the chicken cool on a cutting board.
Shred with a fork or cut into bite size cubes.
Mix chicken with honey roasted sliced almonds and dried cranberries for texture and sweetness.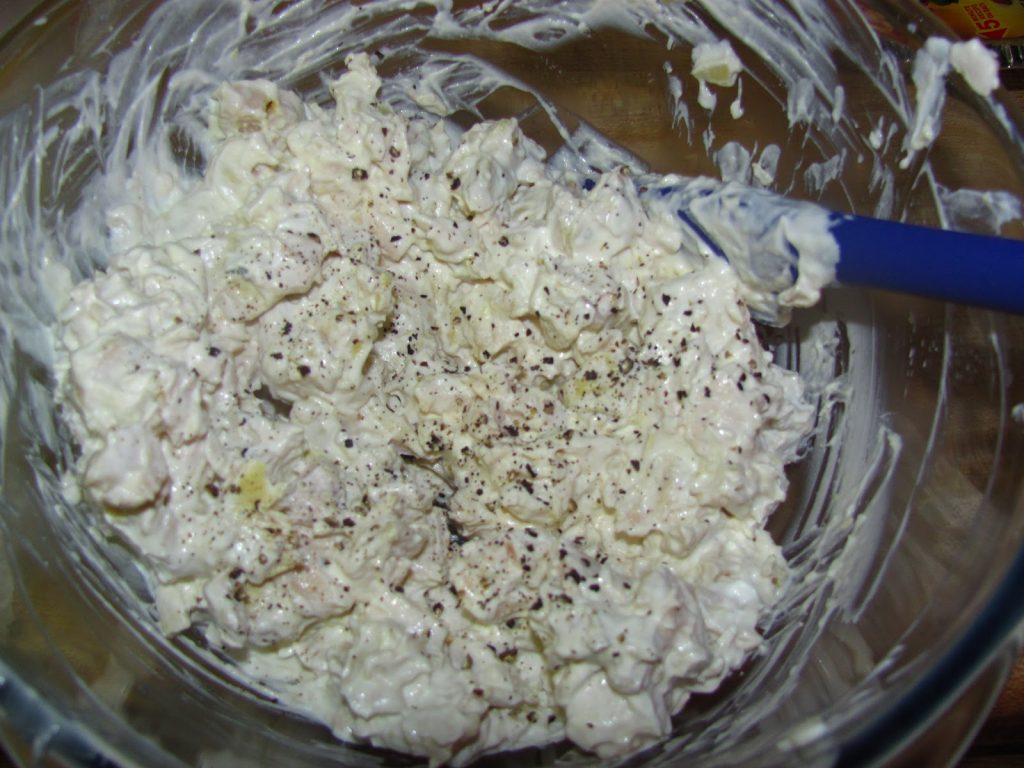 Add mayo, sour cream, and seasoning.
Refrigerate until you are ready to put on croissants and serve.
Creamy and delicious Chicken Salad!
I like to pile my croissants full of chicken salad, no need to be skimpy!
You can also serve in lettuce cups or stuffed in a sliced avocado for a fun presentation!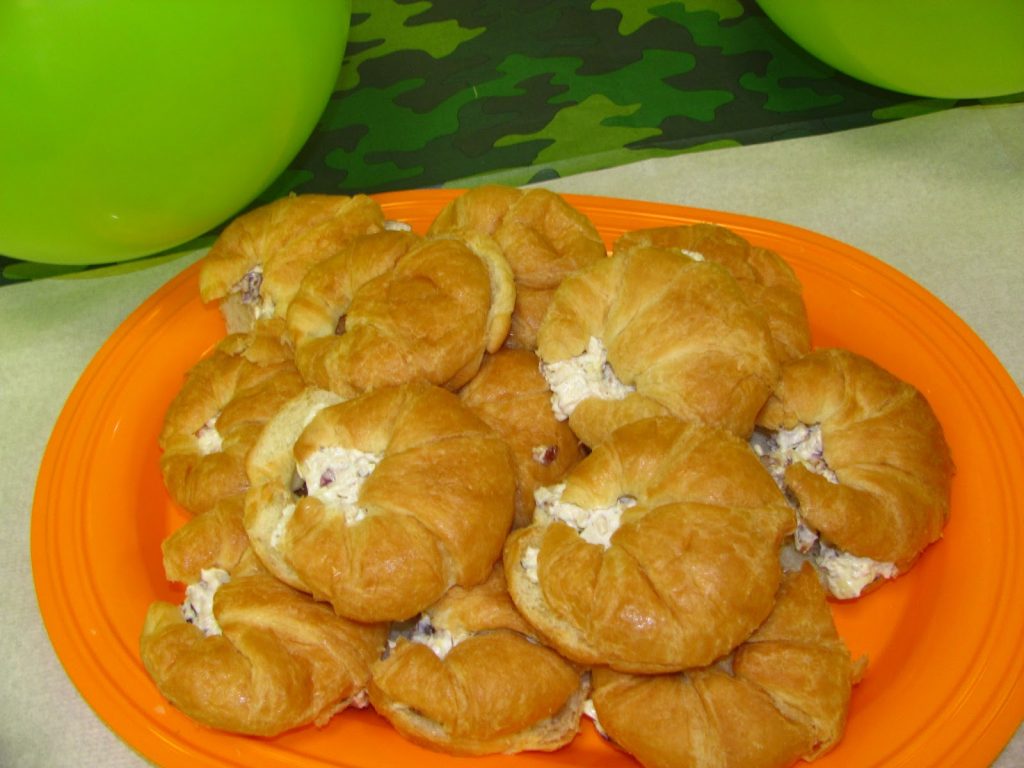 Serve a platter at your next party!