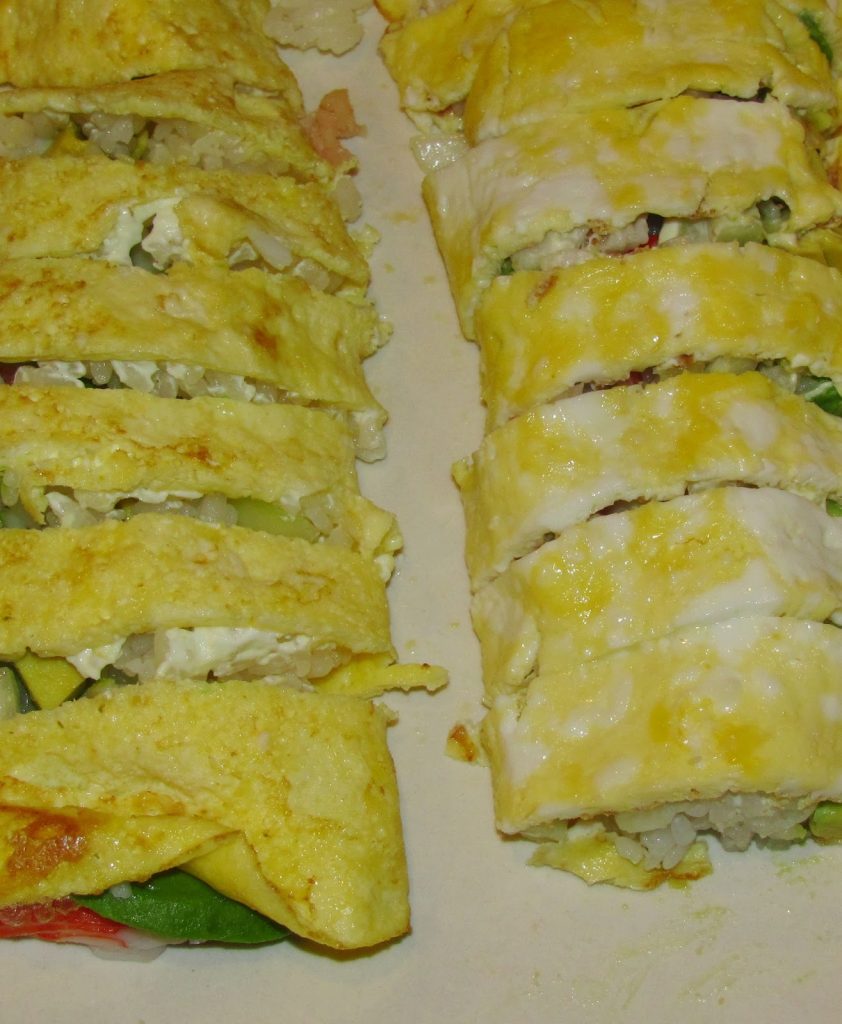 I love anything with eggs and I love sushi (of course!) so I though this would be a
tasty combo!
The spicy wasabi cream cheese gives it a nice kick 🙂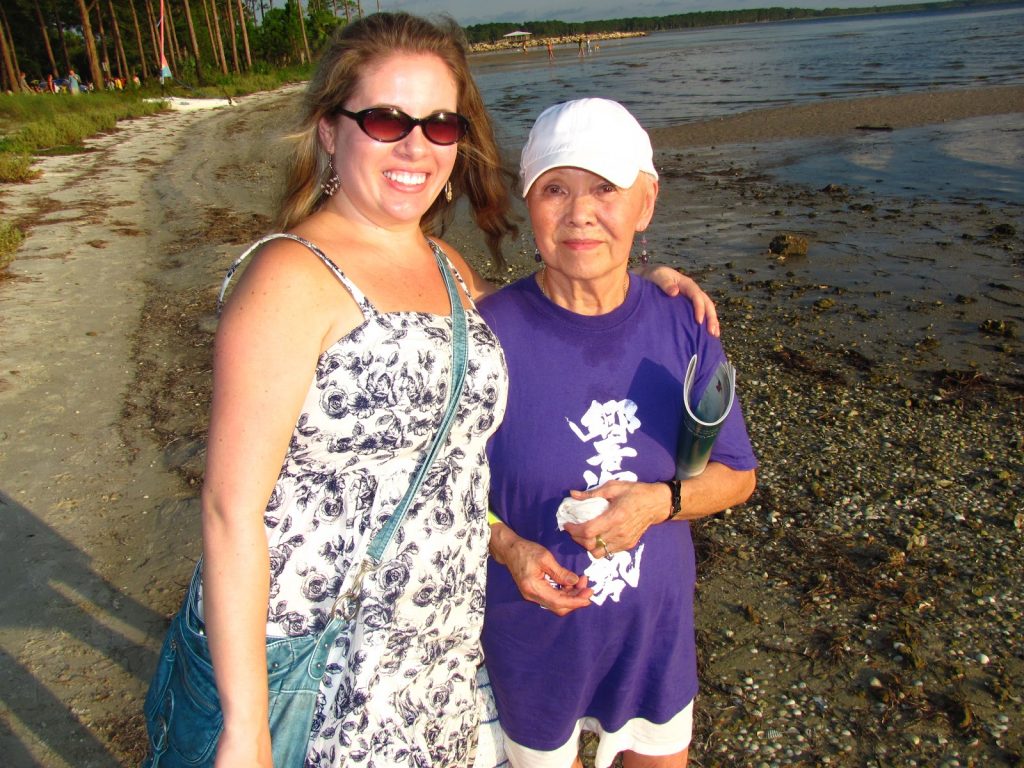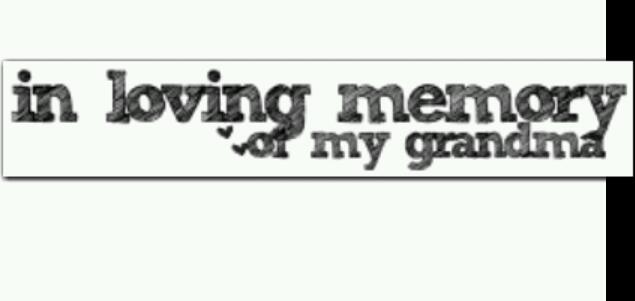 Goodbye my dear Gma! You were fiesty and fun
and I will treasure all the memories we made together throughout the
years. In honor of my Japanese Grandma I am making this week Asian food
week on my blog. I will be posting some delicious recipes inspired by my
Gma Kimiyo, starting with this Omelette Sushi recipe. Rest in peace Grandma. I love you.

Makes 5-6 Omelette Rolls, approx 36 pieces
Ingredients
2/3 cup

sushi rice

3/4 cup

water + 2 tbs water

1 tablespoon

rice vinegar

1 teaspoon

sugar

1 teaspoon

wasabi paste

2 ounces

cream cheese

4

eggs

1/2

avocado, cut into matchsticks

1/2

peeled cucumber, cut into matchsticks

3 ounces

imitation crab sticks
Directions
Mix rice and water and bring to a boil.
Cover and turn down and let simmer for 10 minutes.
Take off heat and let sit for 15 minutes.
While rice is cooling, whisk eggs and 2 tbs water in a bowl.
Coat a small crepe pan with cooking spray and heat over med-low heat.
Pour enough egg mixture to lightly coat the pan (you should be able to make 5-6 thin omelettes total)
Let the omelette cook for approx 1-1 1/2 minutes, tilting pan to allow uncooked eggs to spread and cook evenly.
Slide omelette onto plate and cook remaining omelettes.
After the rice is cooled transfer to a bowl and mix in sugar and rice vinegar (you may add salt to taste if you like).
Chop rice (do not mix) with a wooden spatula or spoon until the seasoning is mixed in and the rice is glossy and sticky.
Next, mix the wasabi paste with the cream cheese in a small bowl.
To roll the Sushi Omelettes: place one omelette onto a sushi mat (or you can use wax paper).
Spread a light coating of cream cheese mixture onto omelette.
Then spread a few tbs of sushi rice on top.
Next add cucumber, avocado, and crab.
Roll the omelette up firmly with the mat or paper.
Wet a sharp knife and cut the omelette roll into small bite size sushi rolls.
These are tasty alone or can be served with soy sauce.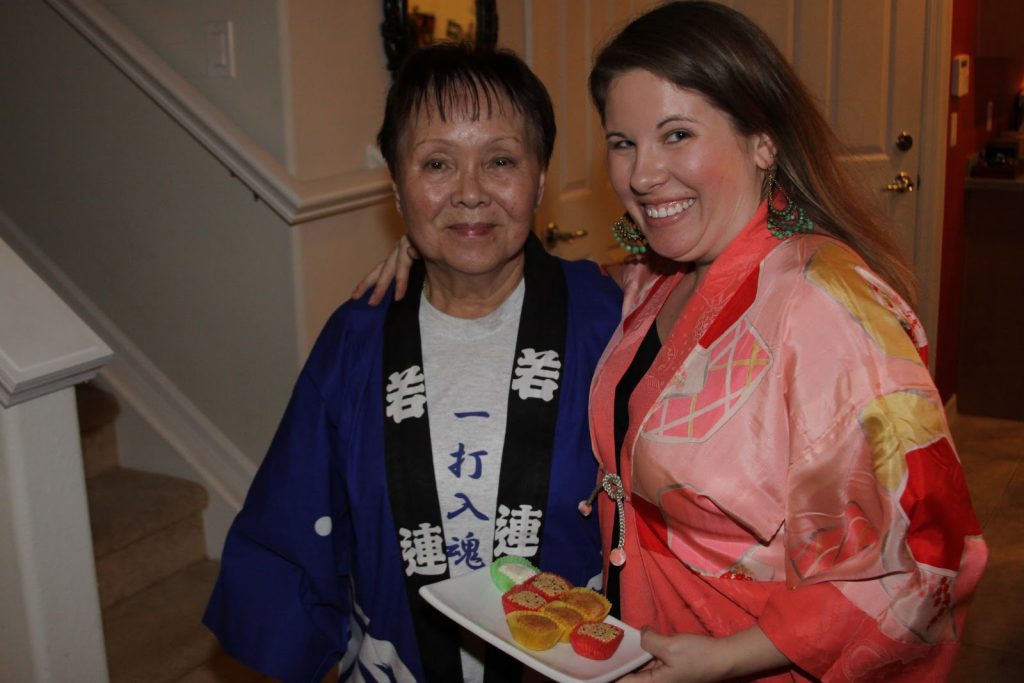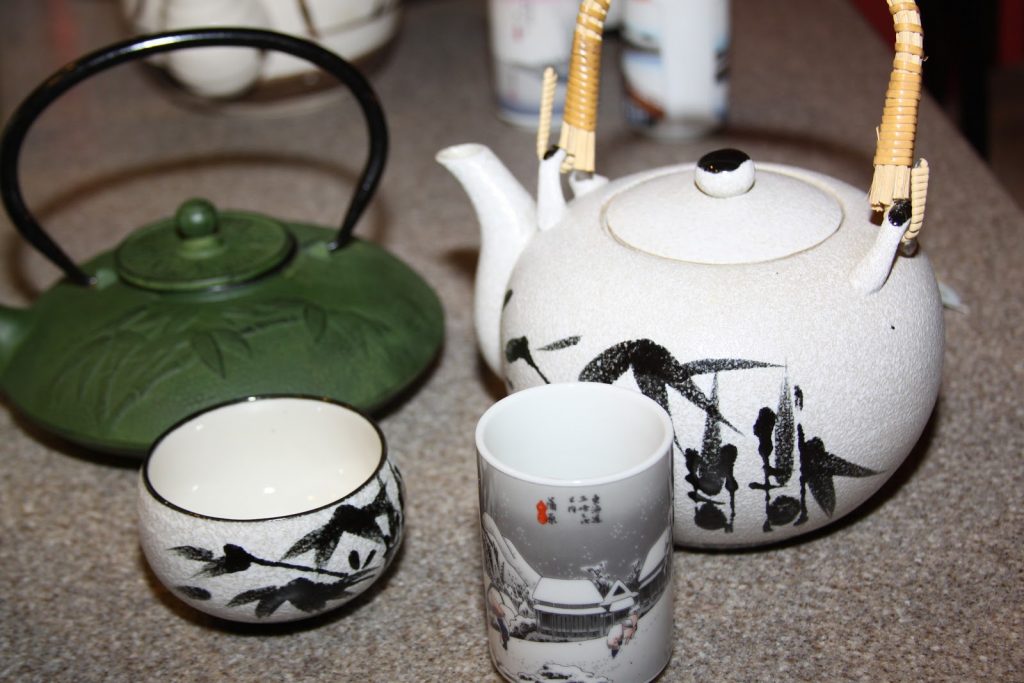 The perfect end to this delicious Asian inspired meal is a pot of hot green tea.