Happy Father's Day!
Today I'm sharing a throwback recipe from last year in Texas. Ashton and the girls celebrated Father's Day together with breakfast then a Dad's Day event at our local gym.
I made these fun sweet and savory treats we call Pig Candy as a special dessert for Ashton and the girls to share. They loved them and so will you!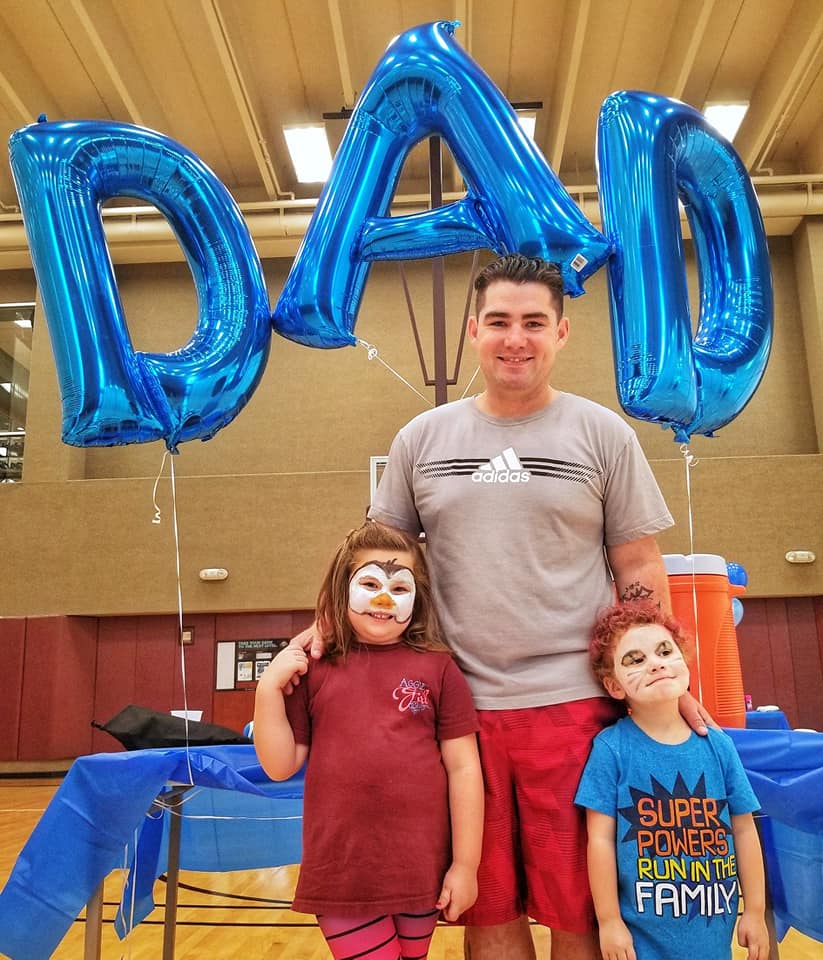 Soak 12 wood skewers in water for 30 minutes.
I trim them if they are too long.
Fold bacon into a "stack".
Place on a rack on a large cooking sheet with raised sides.
Bake at 400 degrees.
Bake until crisp, about 20-25 minutes.
Drain and cool completely.
Add chocolate chips and shortening to a medium bowl and microwave for 1 minute; stir until smooth.
Brush onto skewered bacon then sprinkle on crushed peanuts.
How cute are these gummies? I found them at Central Market grocery store.
You can also find at candy stores and on Amazon.
Press gummy pig in the center of bacon and lay on parchment paper.
Repeat with remaining bacon.
Refrigerate until set then serve.
Sweet and savory and oh so cute!
Daddy with his girls.
My crafty girls make the sweetest gifts.
Breakfast of Champions.
Ashton favorite meal to cook and eat is breakfast so of course the girls wanted to go to the Pancake House with him!
We ended the day together sippin' boba tea.
Happy Father's Day Ashton!