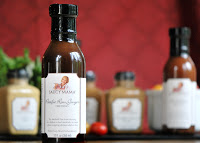 Here's my latest culinary creation in the
Saucy Mama Fab with Five Recipe Contest!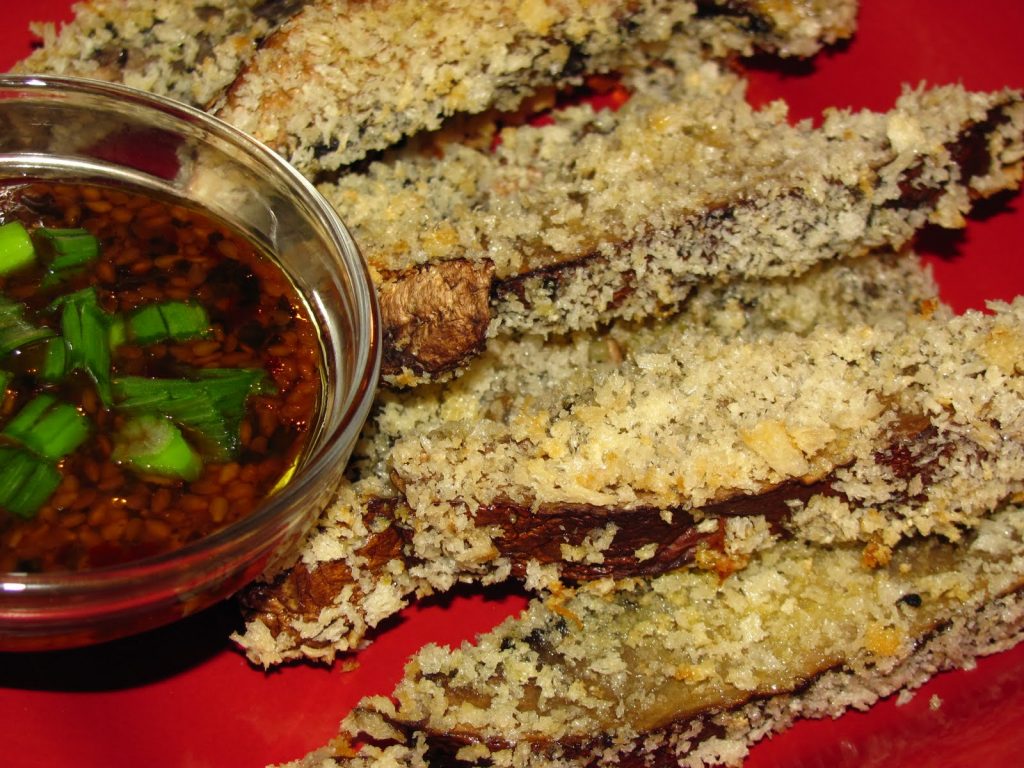 2 large portabello mushroom caps, cleaned and gills removed
1/2 cup panko bread crumbs
1 egg, beaten
2 tbsp green onions, chopped
1/2 cup Saucy Mama Pacific Rim Ginger Dipping Sauce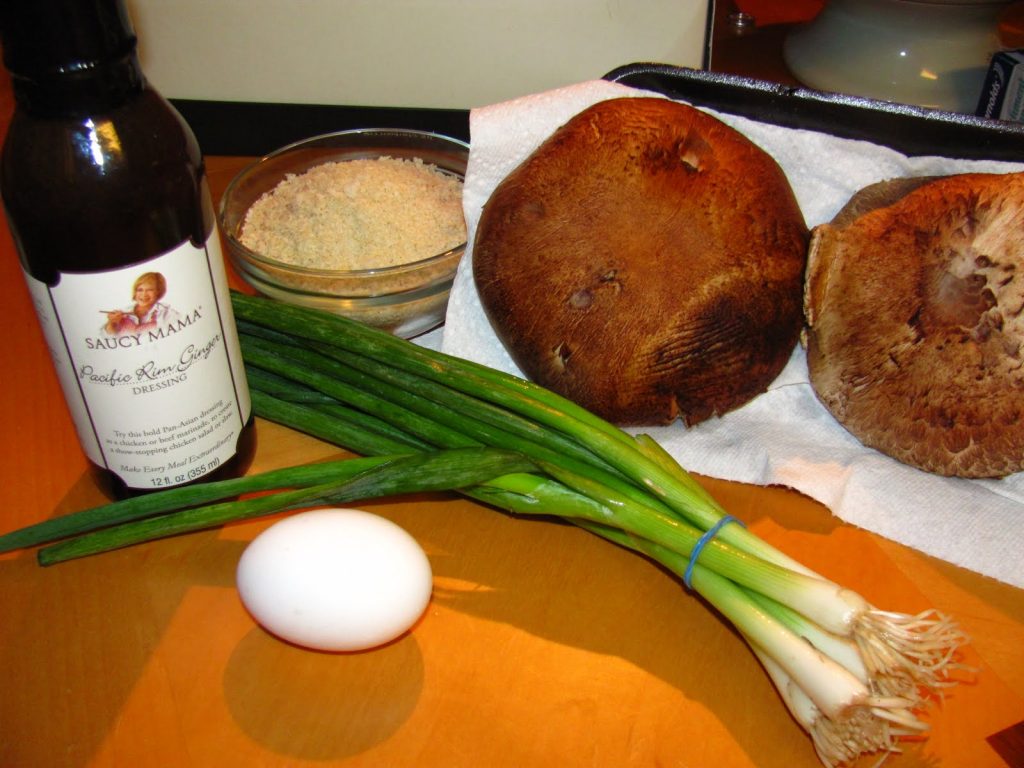 Only 5 simple ingredients for a delicious side dish (or appetizer)!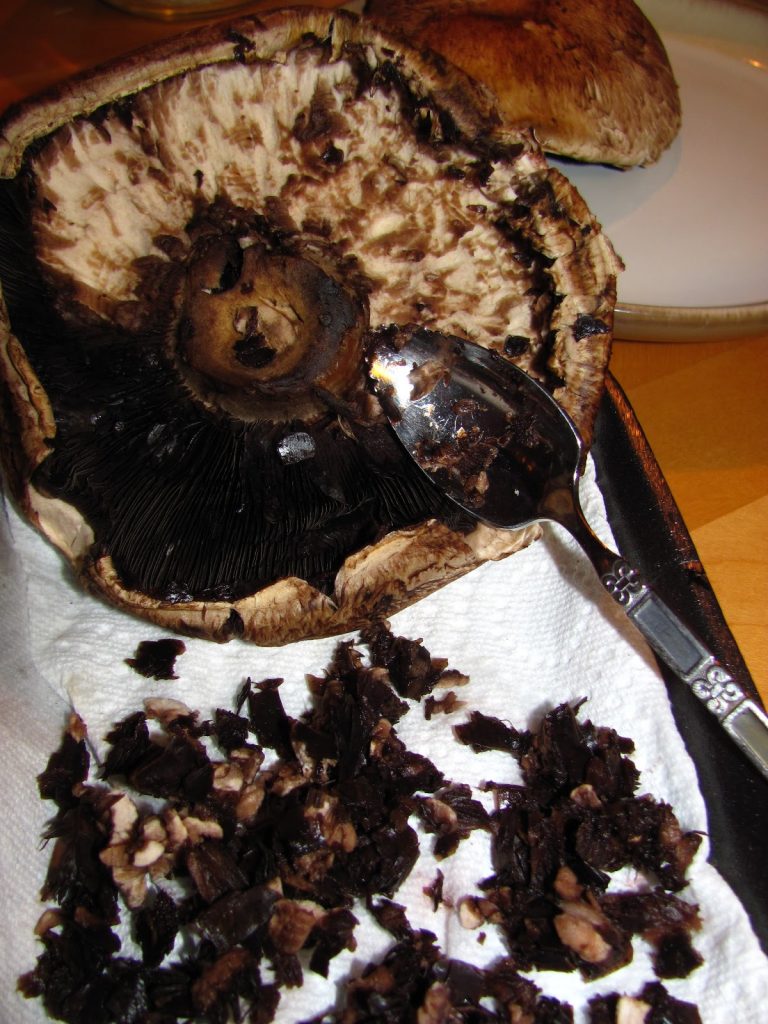 Wipe the outside of the mushroom clean. Then
using a small spoon scrap the gills out from the underside.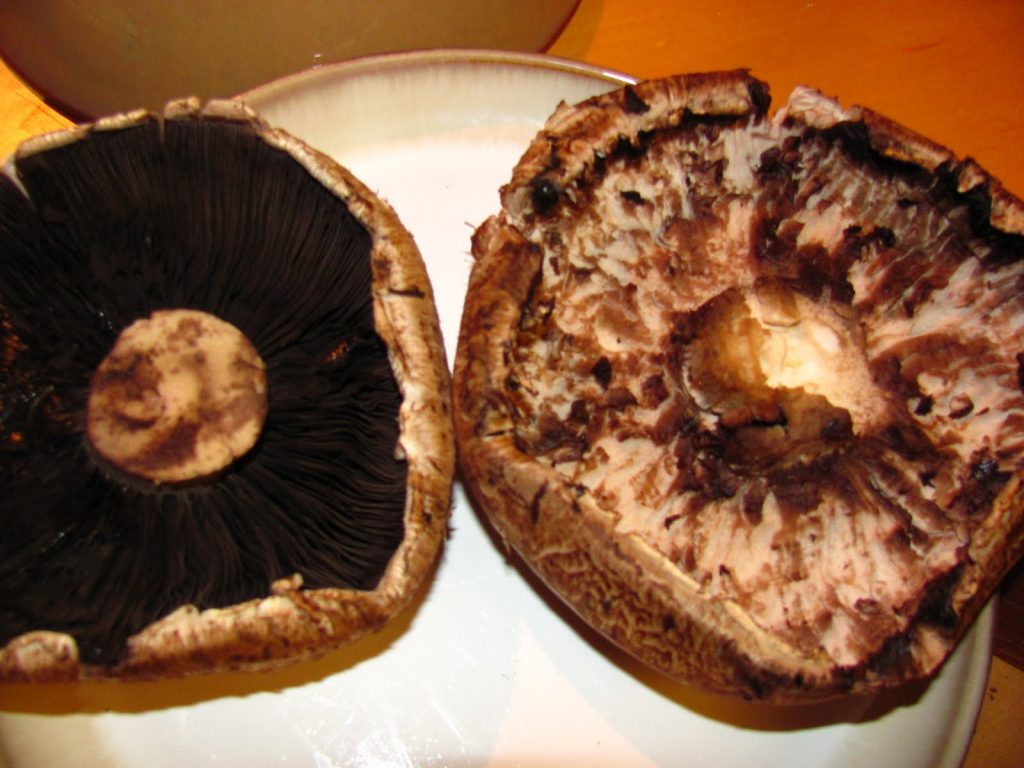 Before portabello- and After gills are removed.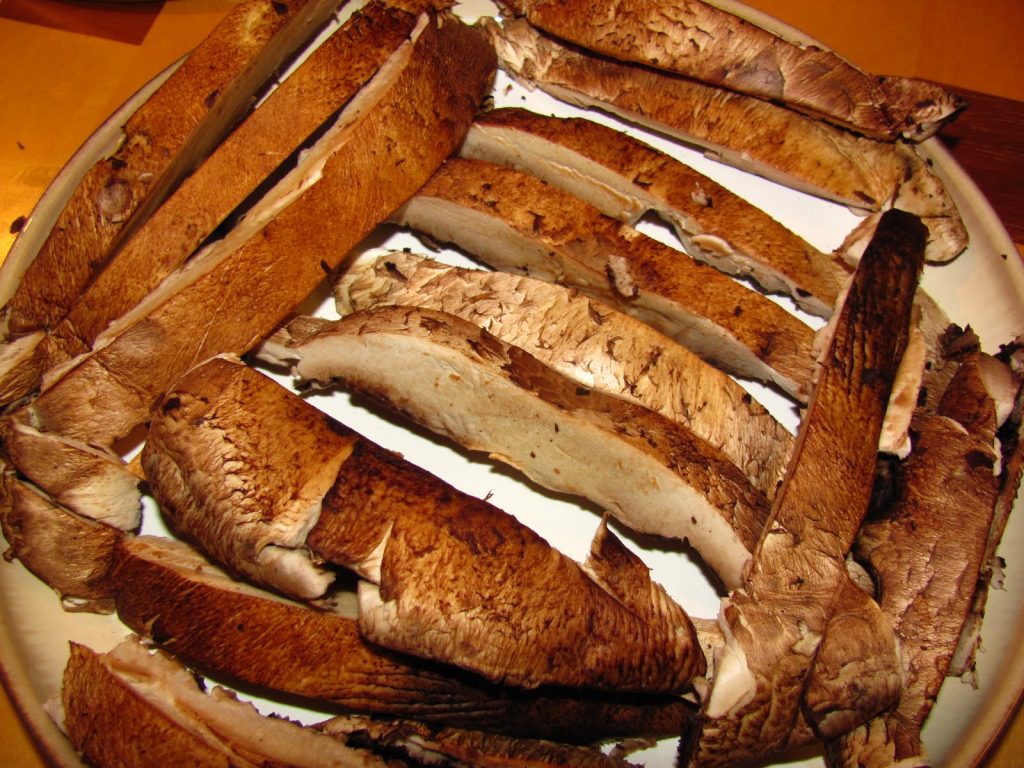 Slice portabello into long thin strips.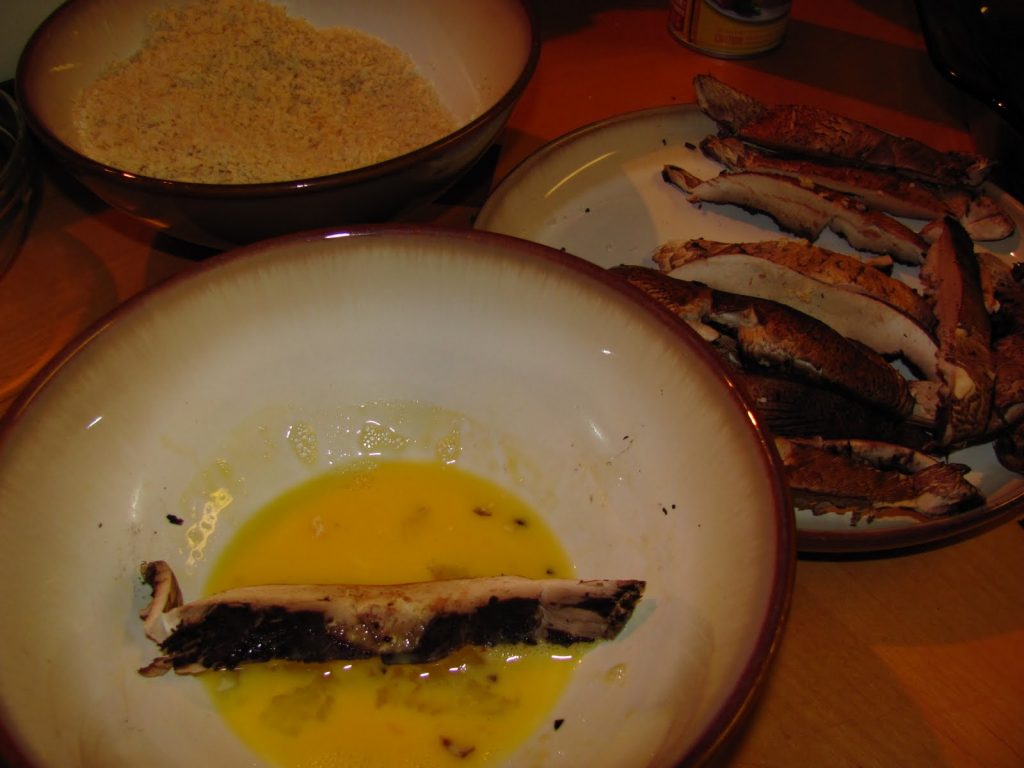 Create a breading station with one bowl of beaten egg and a bowl of panko bread crumbs.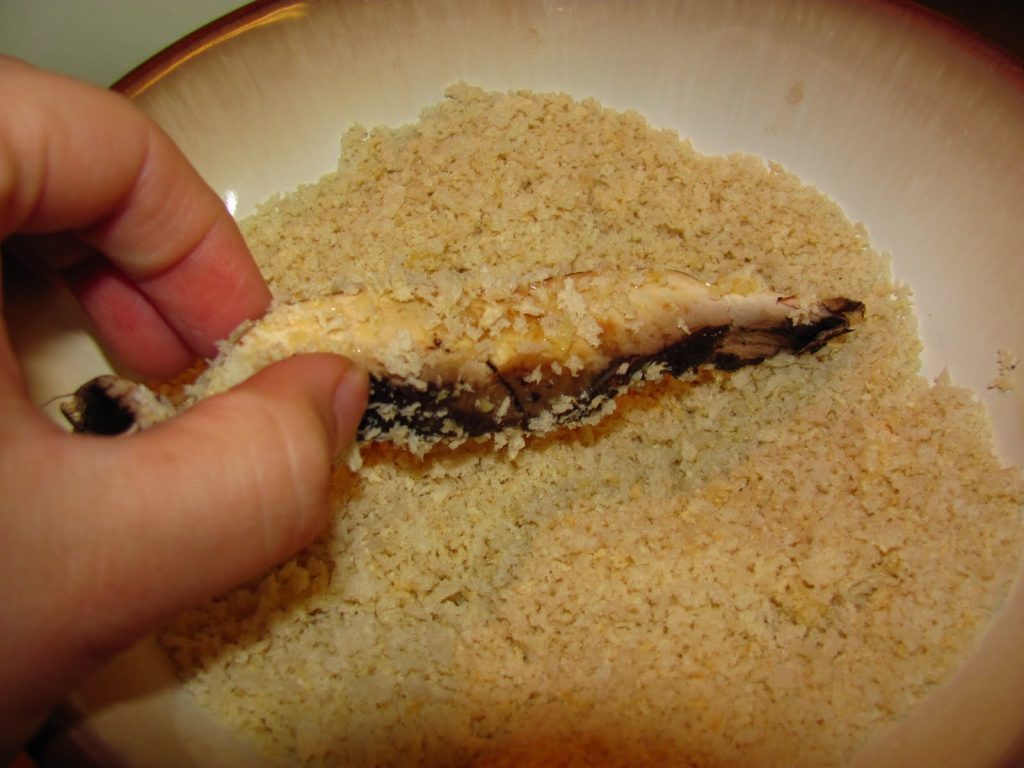 Dip the portabello slices in egg mixture then panko.
Spread on a greased baking sheet.
Bake at 350 degrees for 20 minutes or until crispy and golden.
Serve Portabello Fries with a side of Saucy Mama Pacific Rim Ginger Sauce
topped with sliced green onions.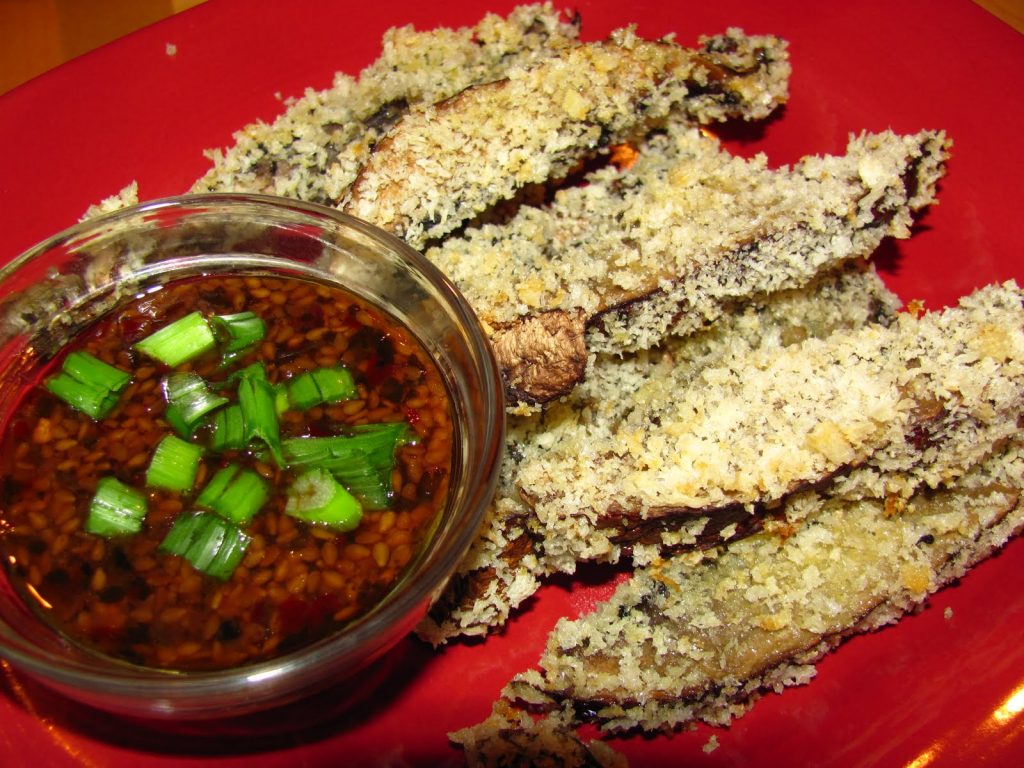 Enjoy your crunchy mushroom fries with the delicious tangy sauce!
BONUS: We also had seared tuna for dinner and
used the Saucy Mama Pacific Rim Ginger Sauce as a dip and it was A-MA-ZING!
Stay tuned for more Saucy Mama Recipes later this week…..