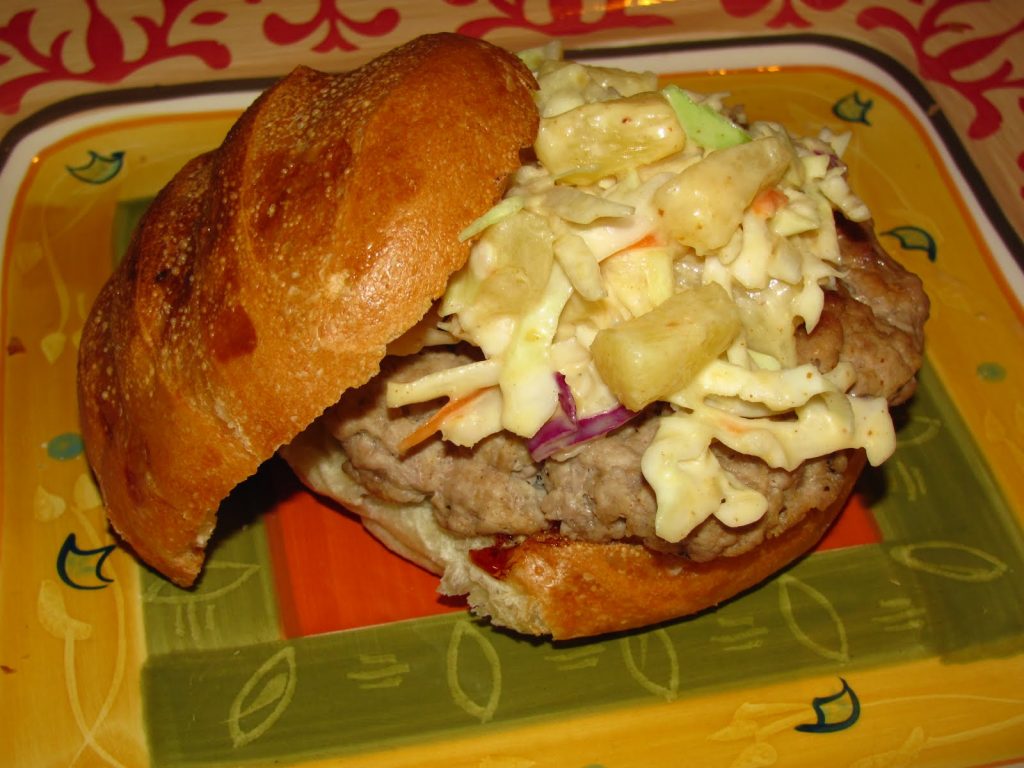 Great news! The folks over at Saucy Mama have sent me a box of six of their finger lickin' good sauces to sample. In the next week, I will be posting simple and tasty 5 ingredient recipes featuring Saucy Mama Mustards and Sauces.
Stay tuned for next week's giveaway for a chance to win a Saucy Mama Condiment Kit featuring 3 of their most popular dressings!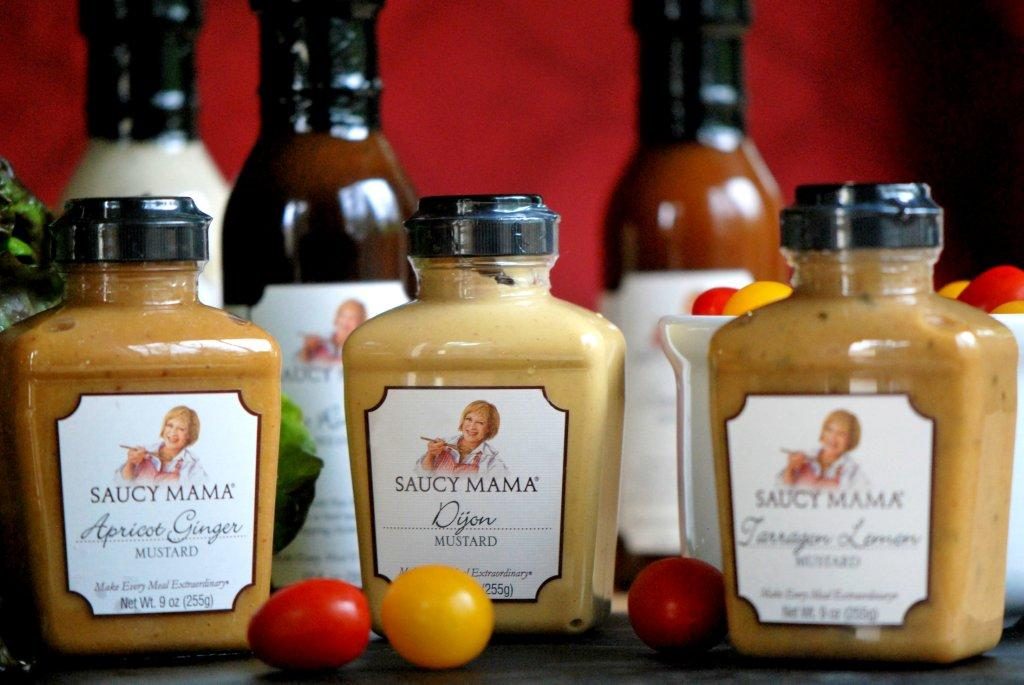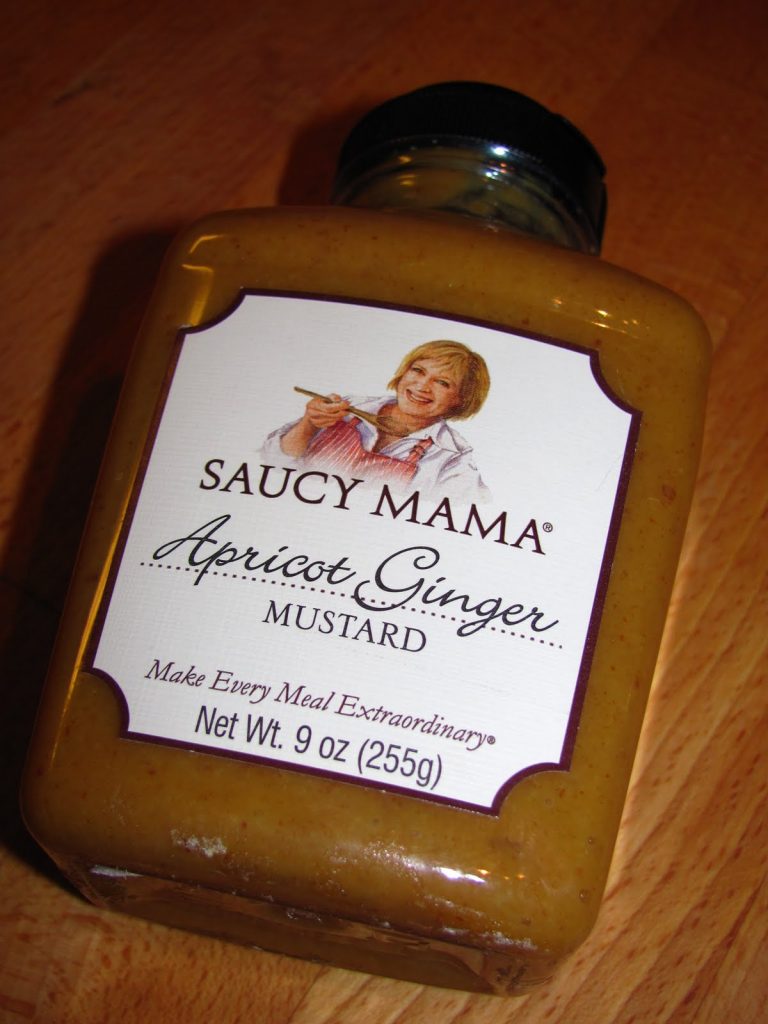 Today I experimented with the tangy
Saucy Mama Apricot Ginger Mustard.
I decided it would be tasty in a juicy pork burger and heck why not use it two ways and also add it to the crunchy pineapple slaw!? The result? A succulent burger that was full of flavor but low in fat!
7 tbsp Saucy Mama Apricot Ginger Sauce
8 oz packaged tri color slaw
8 oz can pineapple tidbits, chopped with juice reserved
3 brioche buns, split and toasted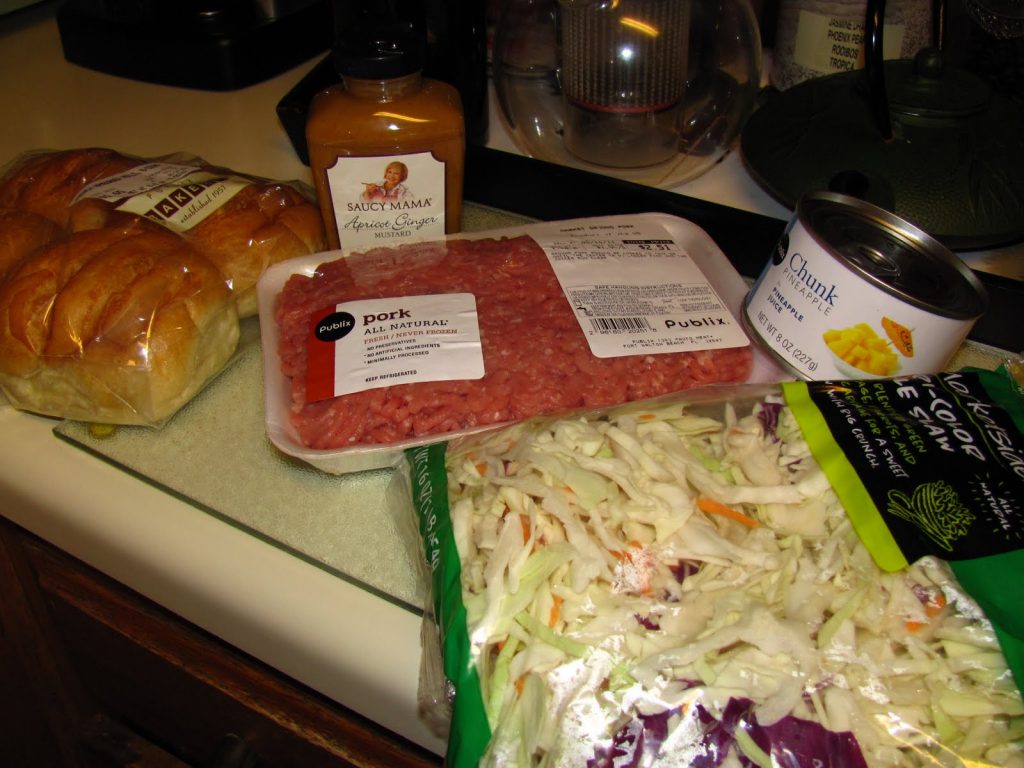 5 simple ingredients for a crowd pleasing meal!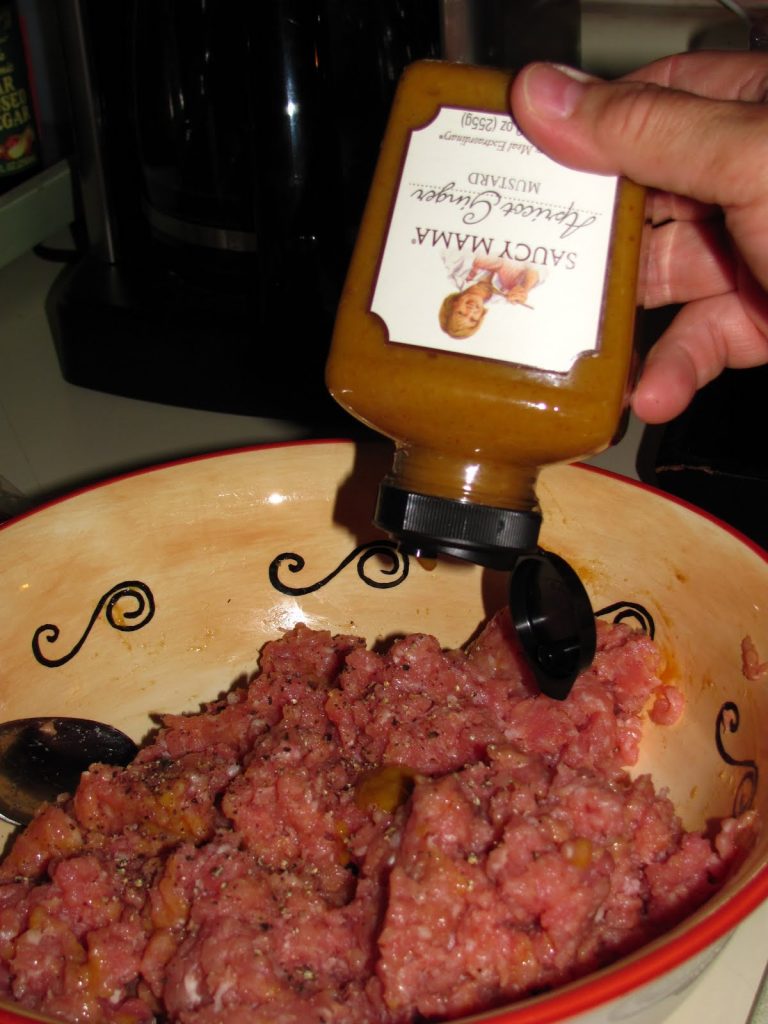 Mix ground pork and 3 tbsp Saucy Mama Apricot Ginger Sauce in a large bowl.
Season with salt and ground black pepper.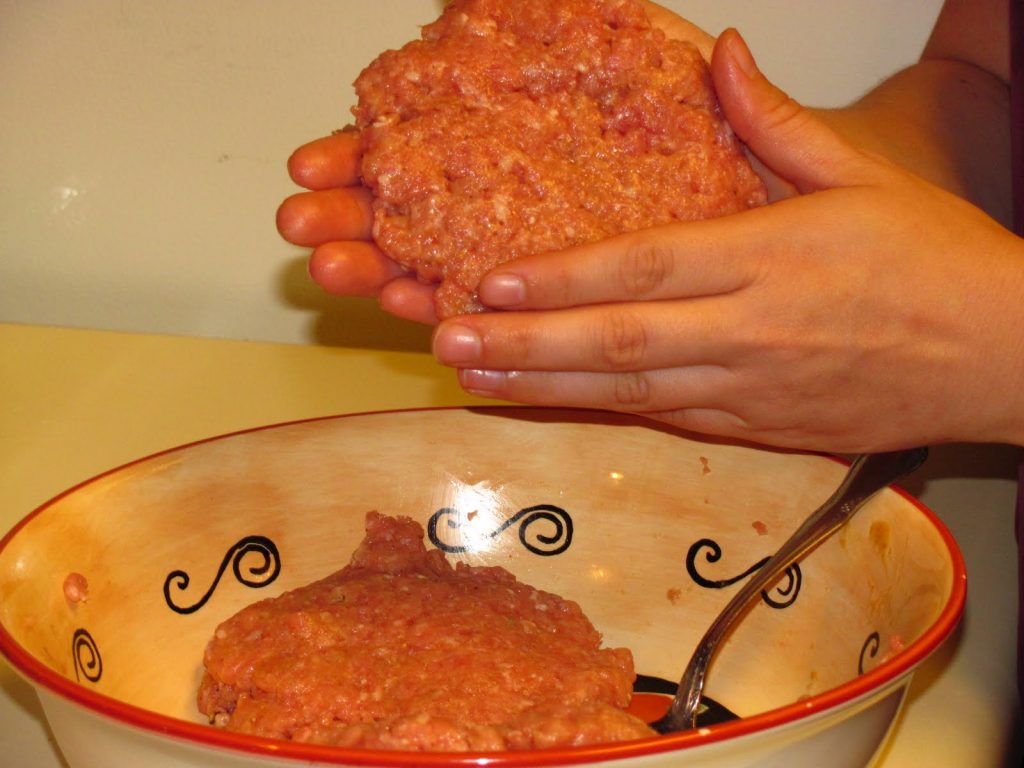 Form into 3 large patties.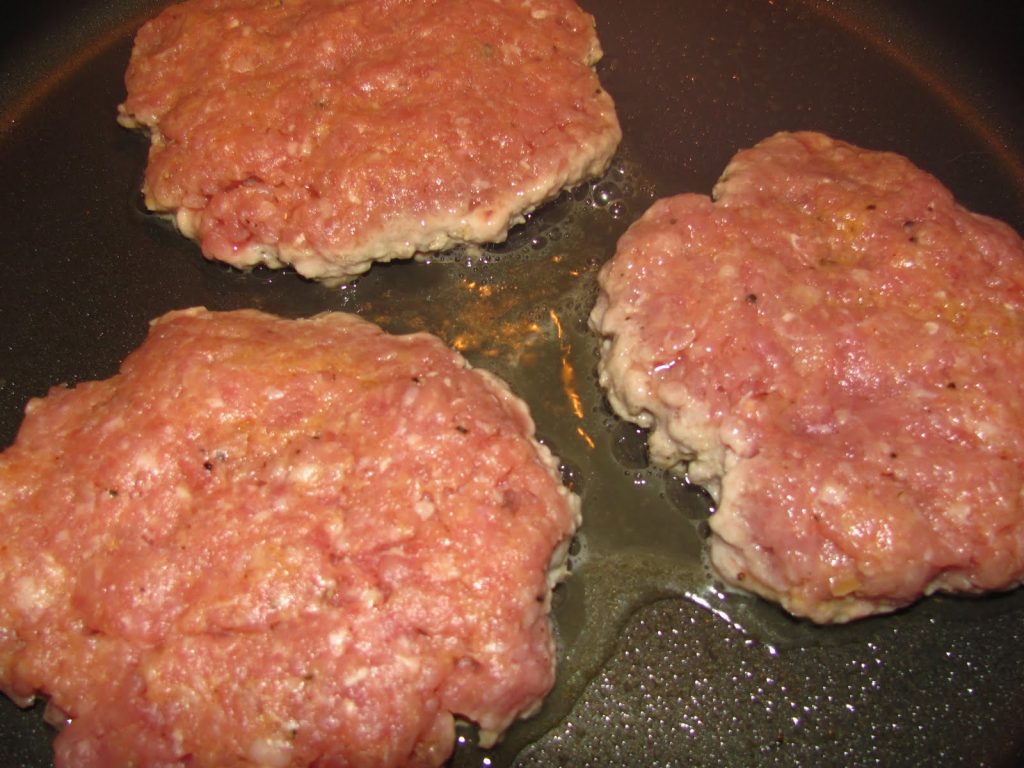 Heat a skillet over medium heat, spray with cooking oil (or use 1 tsp olive oil),
and add burger patties. Cover with a lid and let steam.
Flip after a couple minutes and then let steam
until no longer pink inside but still tender and juicy.
For the crunchy pineapple slaw:
mix together slaw mixture with 4 tbsp Saucy Mama Apricot Ginger Sauce,
chopped pineapple tidbits and 2 tbsp of juice from the canned pineapple.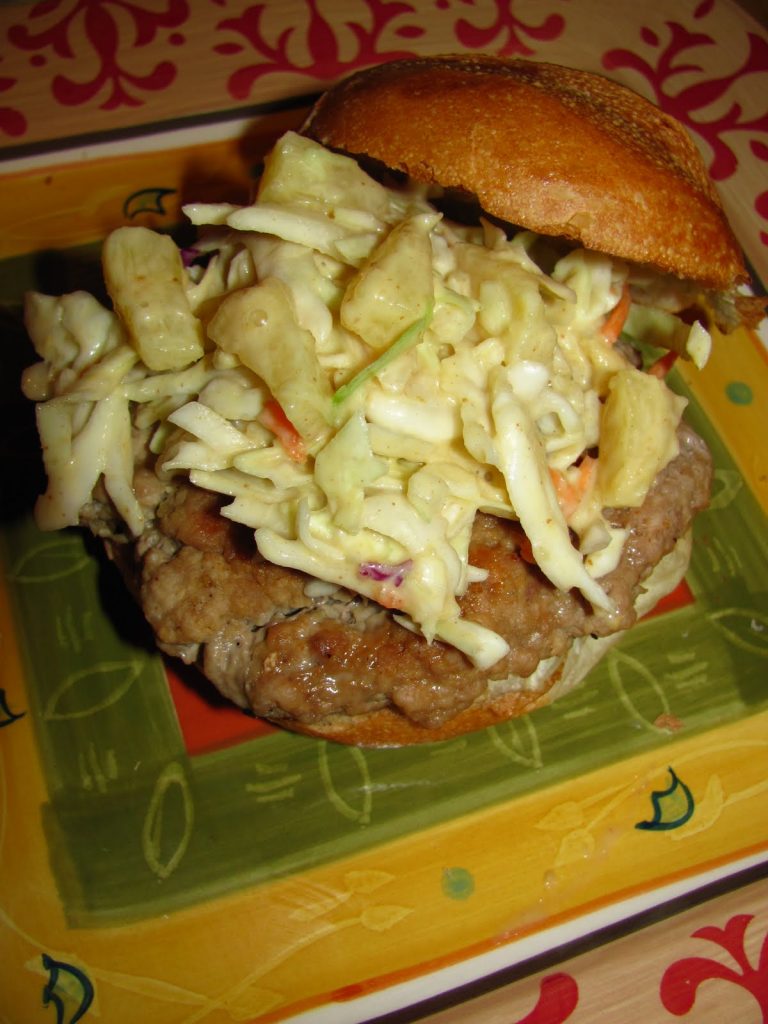 To assembly your scrumptious pork burger:
Place a patty on the toasted bottom bun,
top with a heaping couple spoonfuls of pineapple slaw
and then add the top toasted bun. Enjoy your delicious
Saucy Mama Apricot & Ginger Pork Burgers with Pineapple Slaw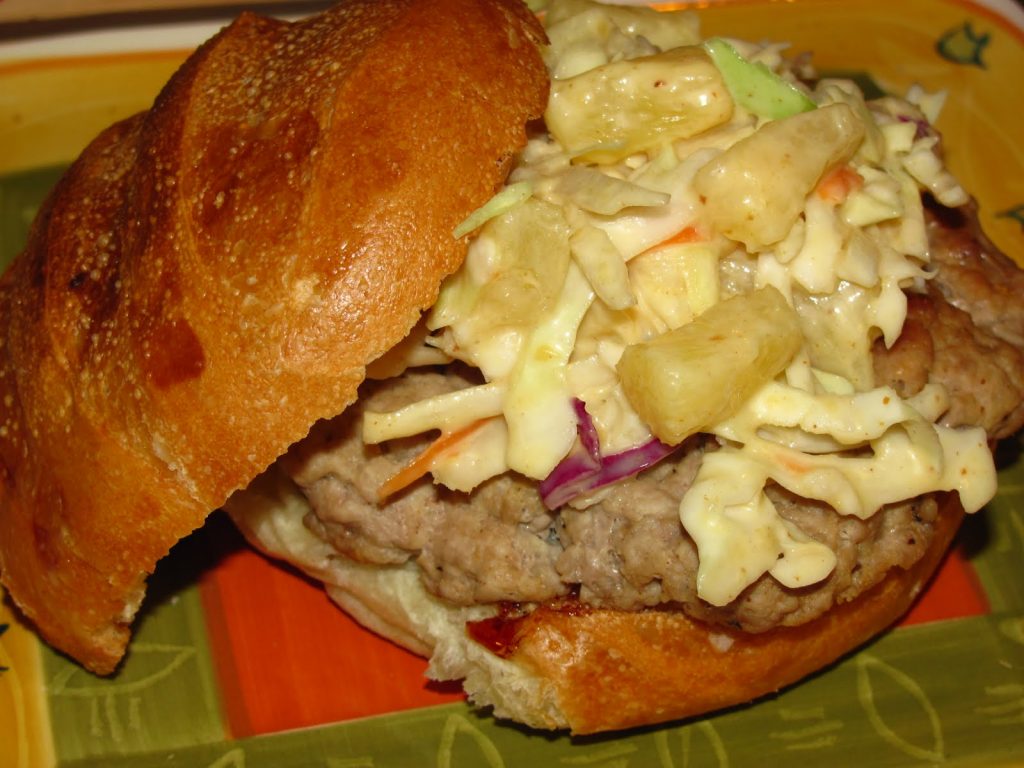 Happy Cooking!
~Nicole