Pretty in Pink Picnic
Pink Lemonade
Strawberry Soda
Hot Pink Chocolate Dipped Strawberries
Pink Painted Heart Sandwiches
Hot Pink Strawberries
Melt white chocolate until smooth then add coloring (I used pink icing coloring and swirled a toothpick of color in the chocolate) until you get a pretty bright pink.
Dip whole strawberries in the melted pink chocolate.
Lay on wax paper to dry.
Keep cool in the fridge until ready to serve.
My little helper loved painting her bread!
After painting, toast the bread then fill and make sandwiches with two halves.
We made an ol' favorite: peanut butter and jelly.
Pink Painted Heart Sandwiches
Using a large cookie cutter cut out shapes from sliced bread.
Fill a small bowl with milk.
Add a small amount of food coloring in desired color to milk and stir to combine.
Using a new paint brush or a basting brush, brush colored milk on one side of each bread slice.
Lightly toast painted bread then spread with butter or jam or put two slices together to make colorful sandwiches. We made pink peanut butter and jelly heart sandwiches!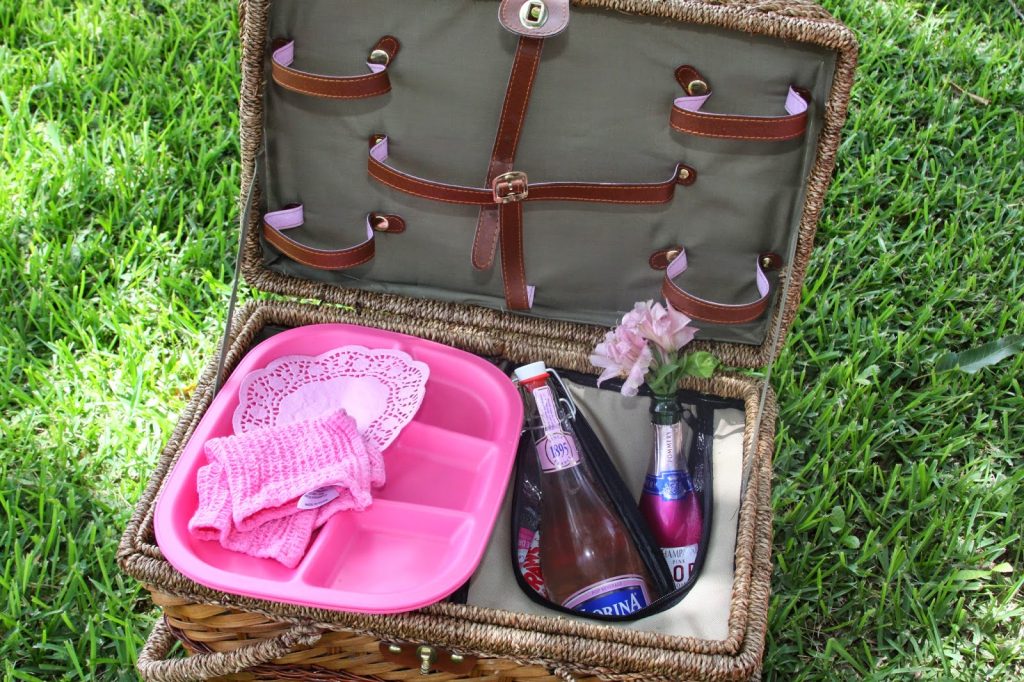 My picnic basket is very unused so I was excited to fill it up today!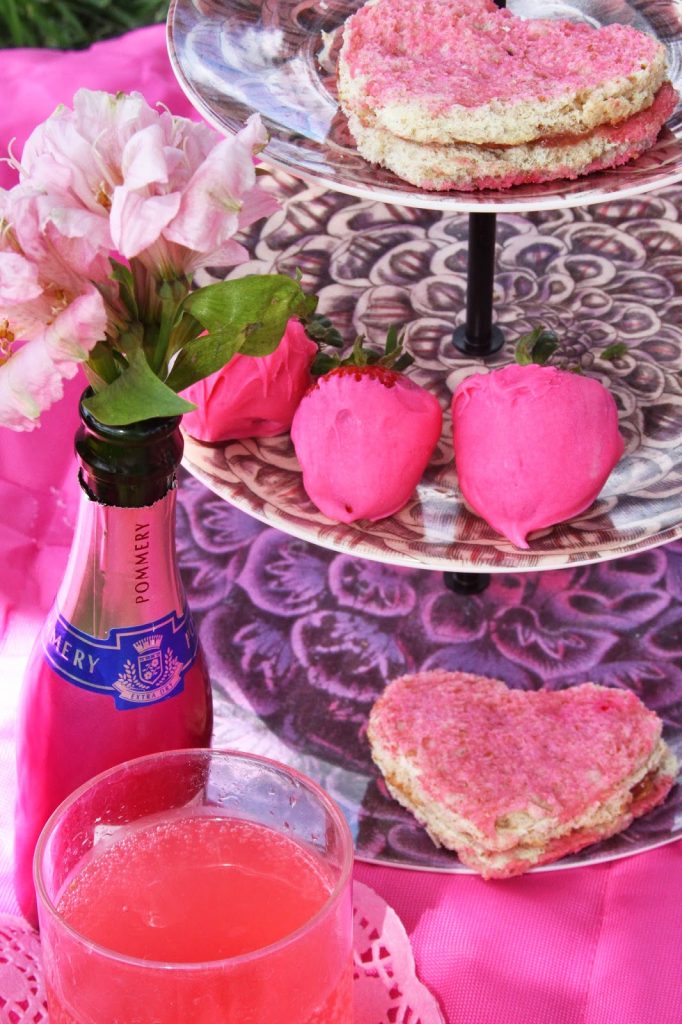 My Picnic Tips:
1. Skip paper plates and cups and bring reusable plates or fun sectioned plates/trays. I like to bring mason jars or plastic cups with lids and colorful straws. Much more durable (which means less mess) and earth friendly.
2. I love having pretty flowers on display at my picnic. Pick some and place in a colorful mason jar or bottle (I used a mini pink champagne bottle).
3. Lots of napkins! I bring paper towels, a hand towel, and wipes. Messes will happen but are an easy clean up if you have the right supplies.
4. Come prepared with sunscreen, sunglasses, hats, and bug spray and try to set up in a shaded area to beat the heat.
5. Stick with finger foods. I love serving salads and sides but to cut down on added clutter and mess (and save on bringing plastic ware) I serve only finger foods. Sandwiches, fried chicken, nuts, pickles, chips, cold dips (like hummus!), crunchy veggies, fruits, sliced meats, crackers, and cheeses, and cupcakes and cookies all are picnic perfect!
6. Bring sandwich bags or Tupperware to store leftovers.
For my birthday on June 25th, I invited a few friends to a pink themed lunch at a local eatery, Cecil's.
Everyone wore pink (Ashton surprised me and showed up for lunch so he got away with wearing green). We had pink flowers, cupcakes, and sparkling wine. It was a perfect birthday celebration!
I just love these cute pink sparkling wine cans (they even come with bendy straws).
mini pink roses in a pink jar tied with a pink bow!
My loves always make me smile!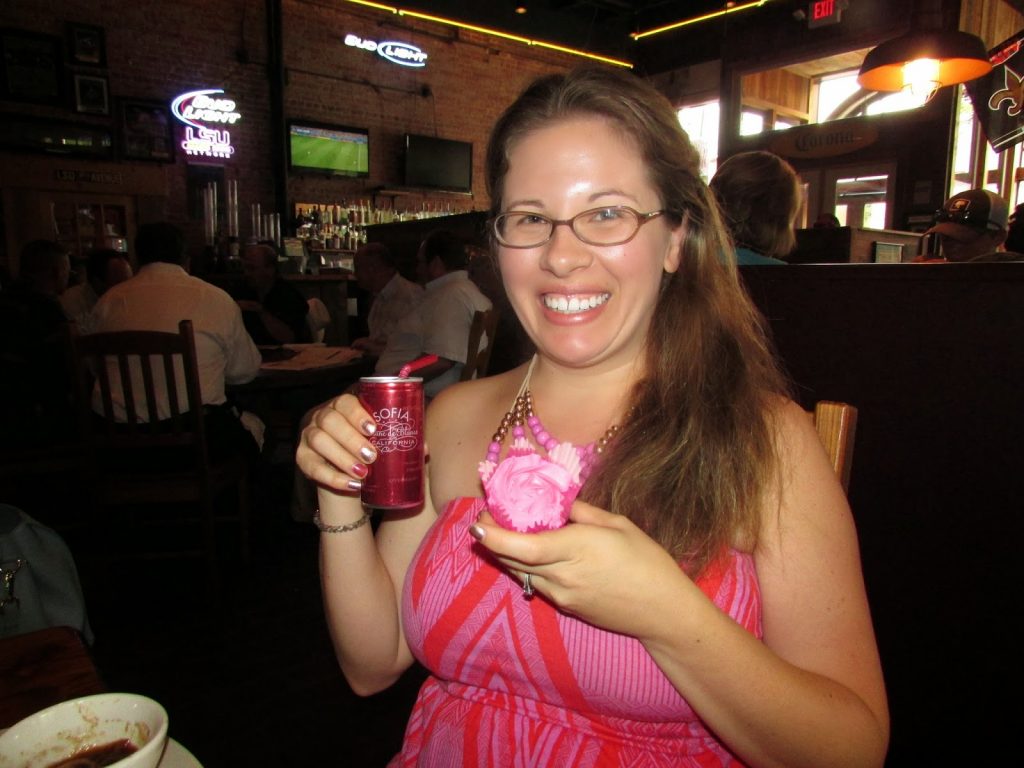 A Perfectly Pink Birthday!