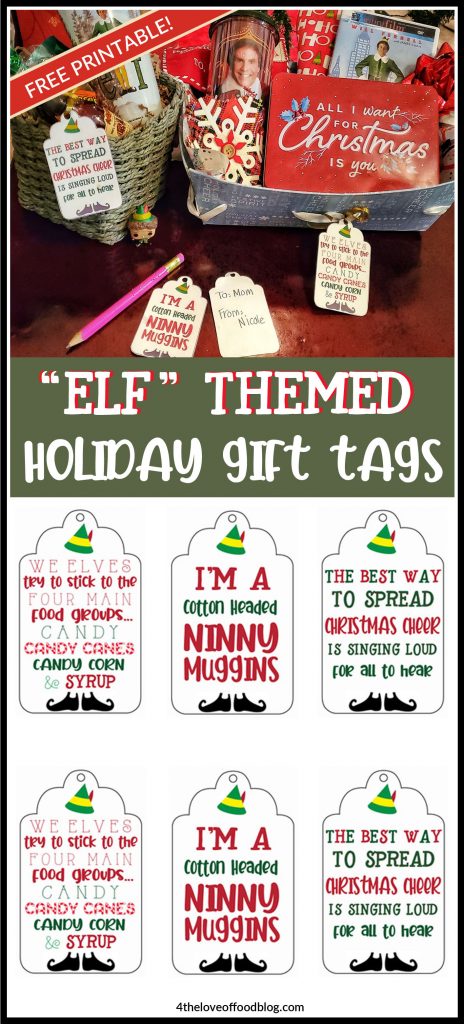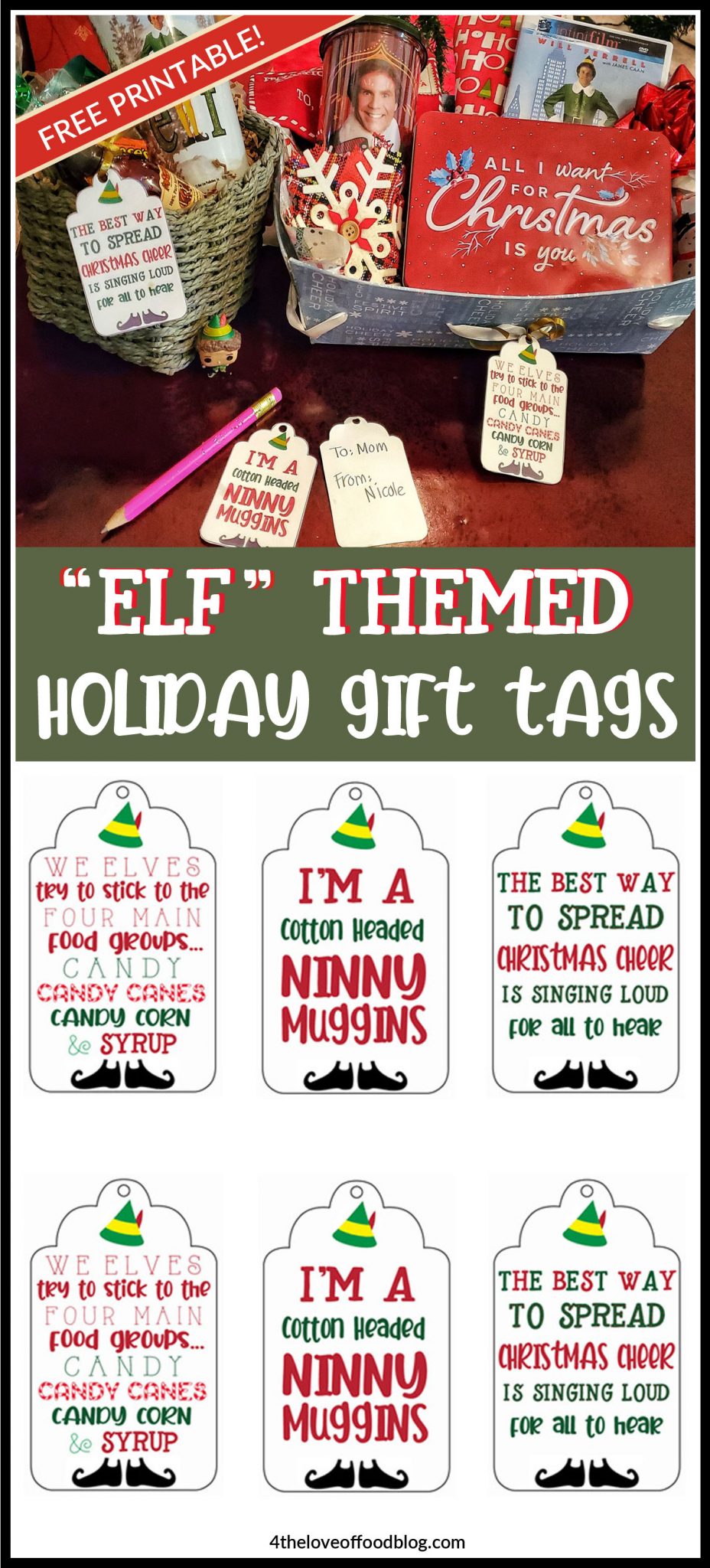 Christmas is days away and today we are assembling gifts for our neighbors.
These fun last minute gift basket ideas are easy to put together and inspired by our favorite Christmas movie Elf!
Print the free gift tags and give to friends and family this holiday.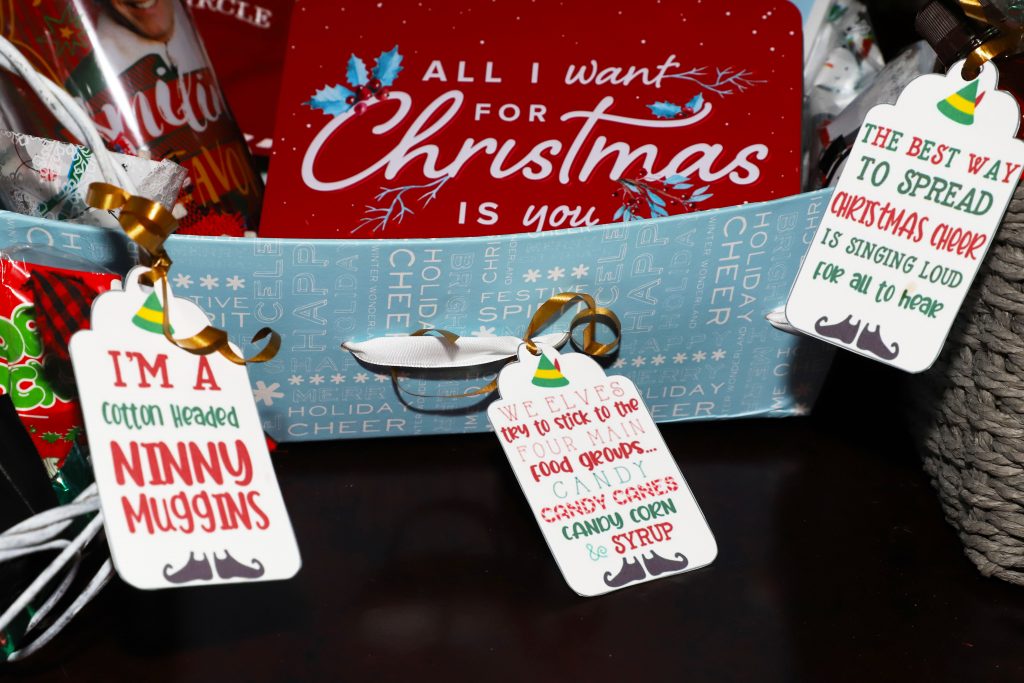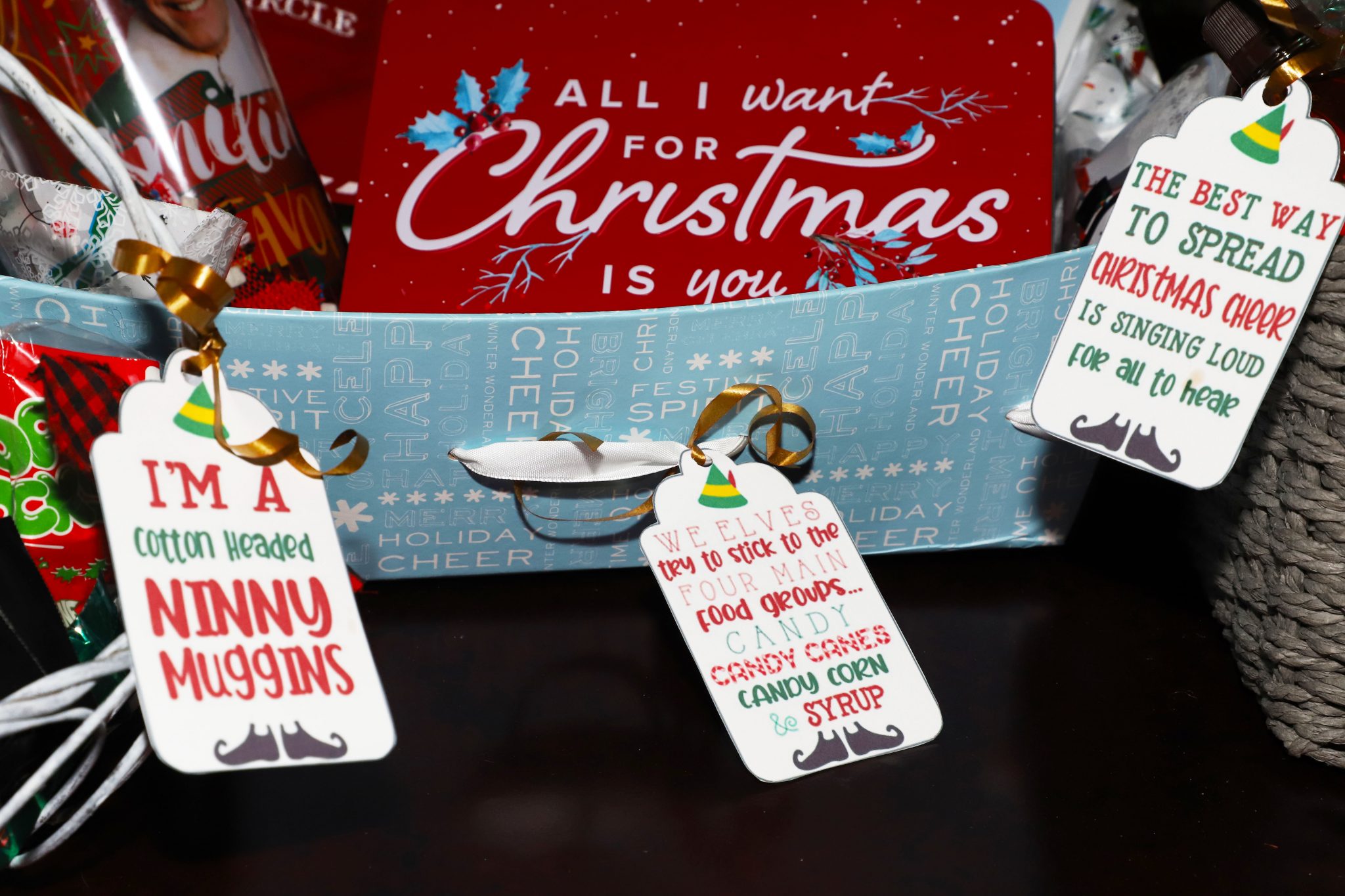 Scroll down to download and print the free tags with 3 different movie quotes!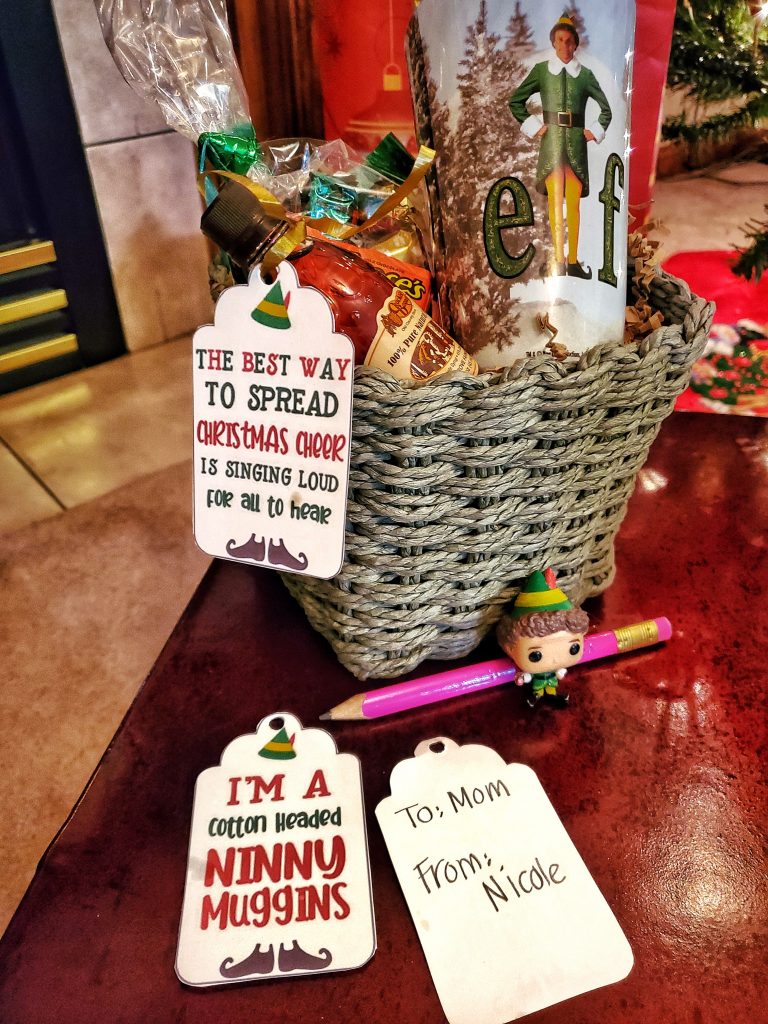 Some ideas for Elf movie themed baskets:
Mini bottles of syrup (ours were from Cracker Barrel)
Christmas candy
Christmas or Elf themed mug or travel cup
Spaghetti (Buddy the elf loves it)
Elf movie DVD
Elf children's book (we found ours at Target)
Elf Funko Pop or stuffed doll
Christmas napkins, straws, plates
Popcorn, chips, snacks (I added Muddy Buddies, get it?)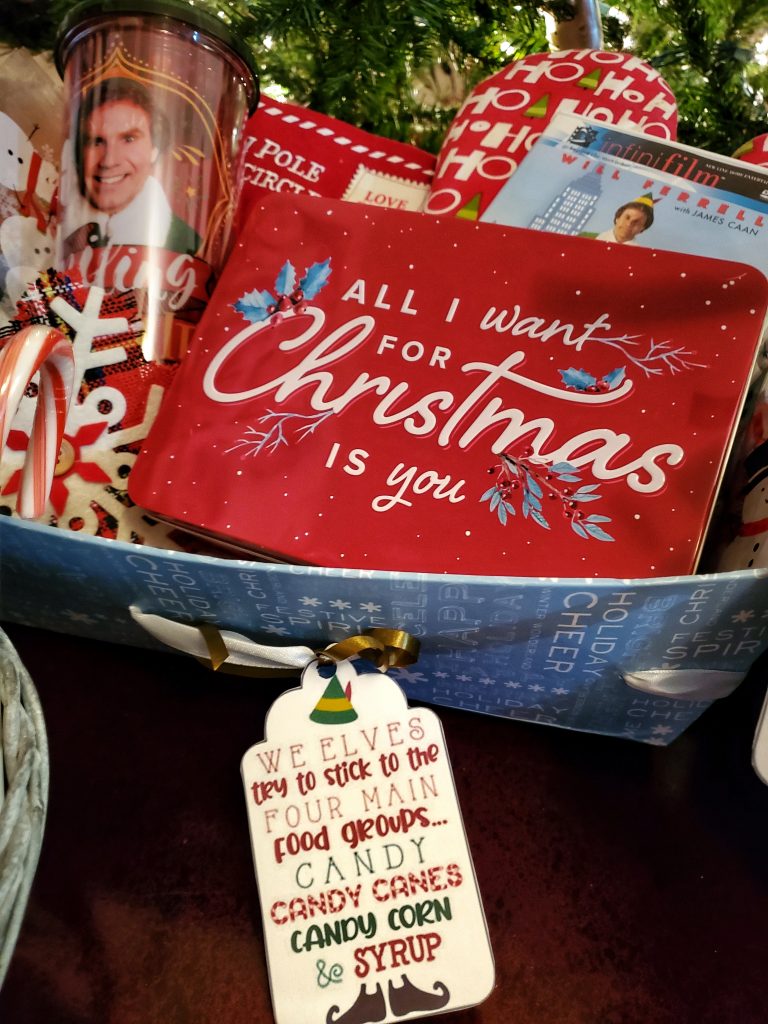 I designed three different Elf themed tags that you can print and cut out.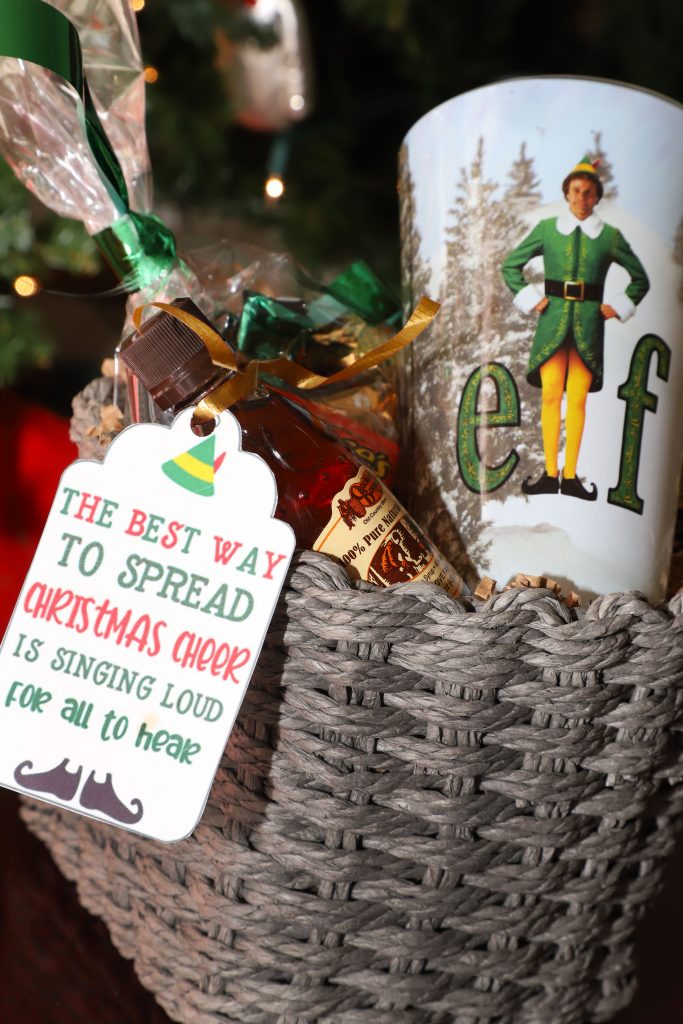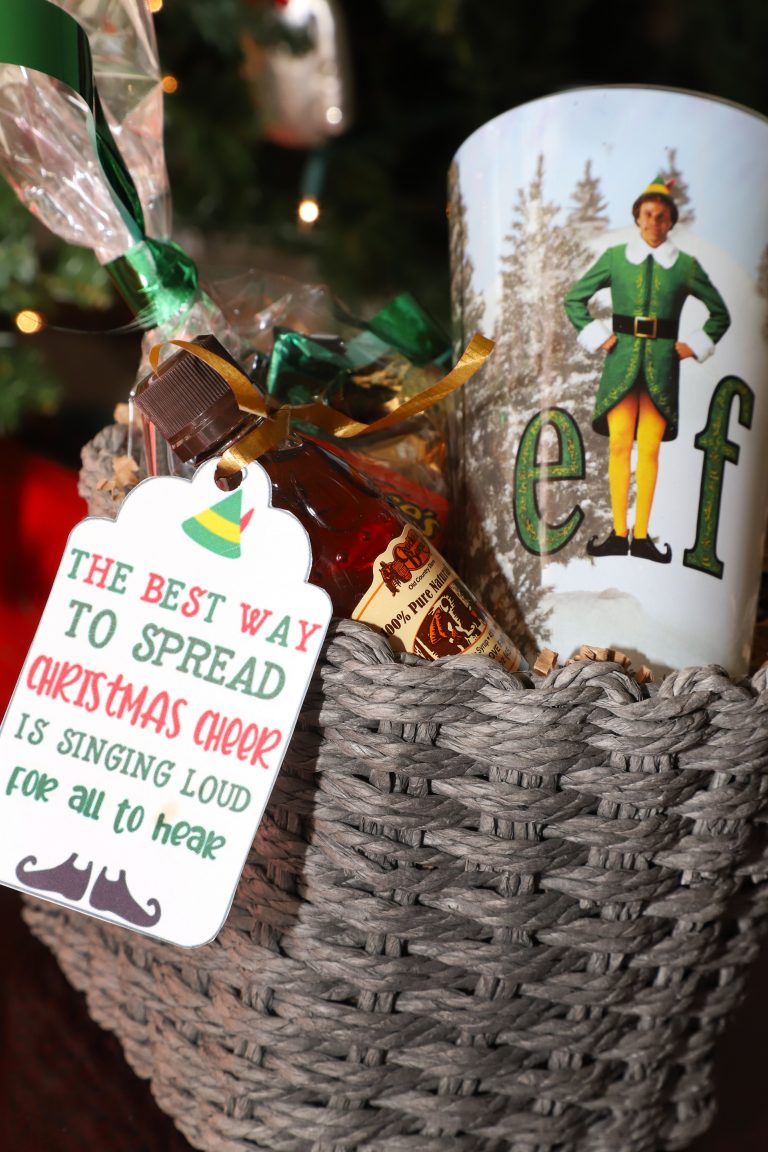 They all have different movie quotes on them.
Which one is your favorite?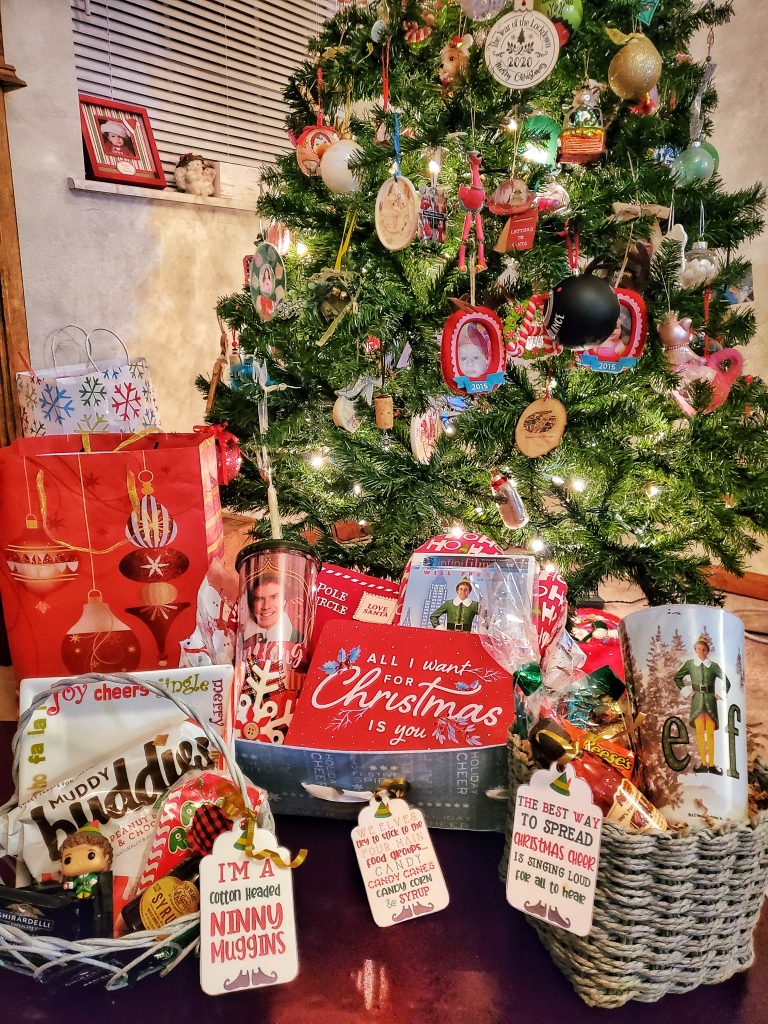 All wrapped and under the tree!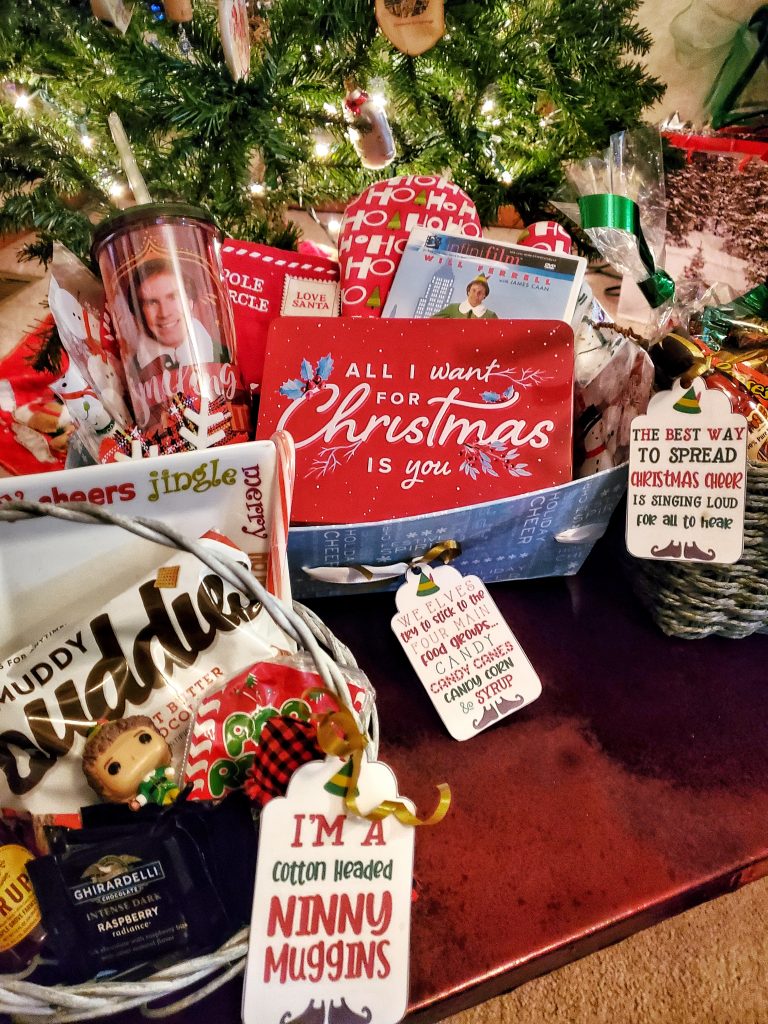 I love giving gift baskets to neighbors, family, and friends.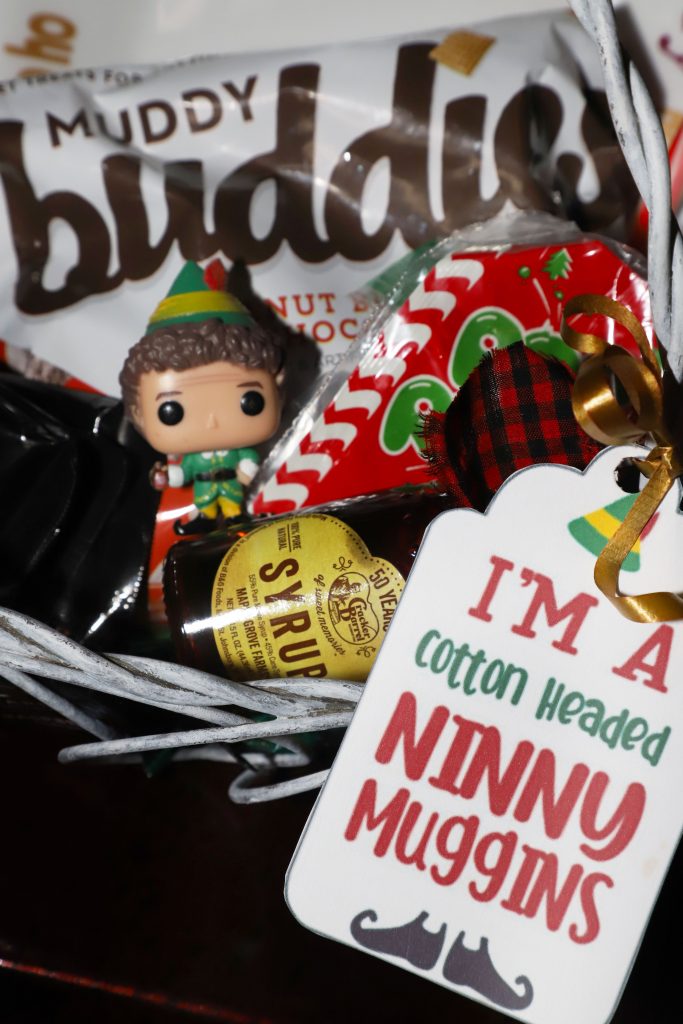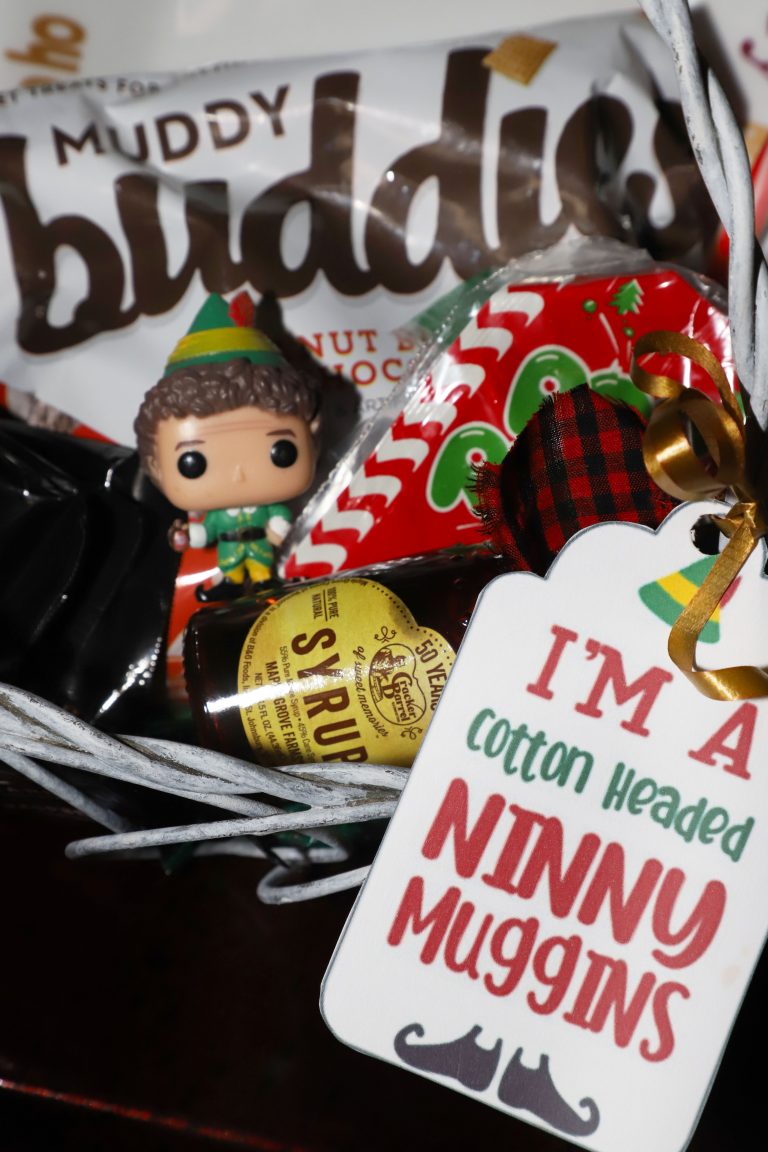 Thus one is my favorite! So cute tied onto a basket or treat bag!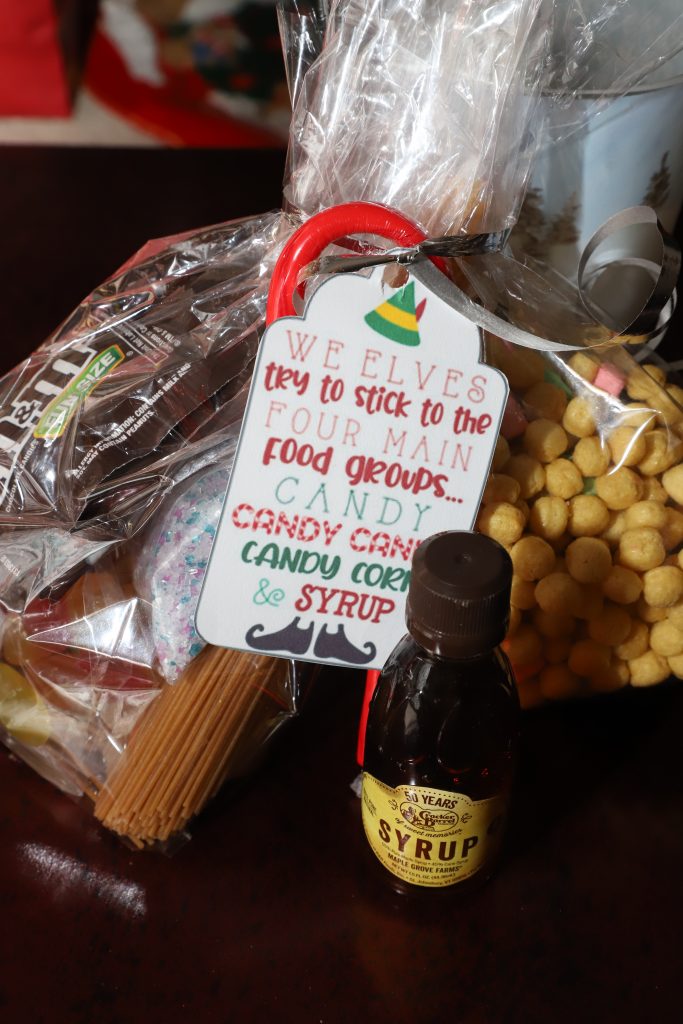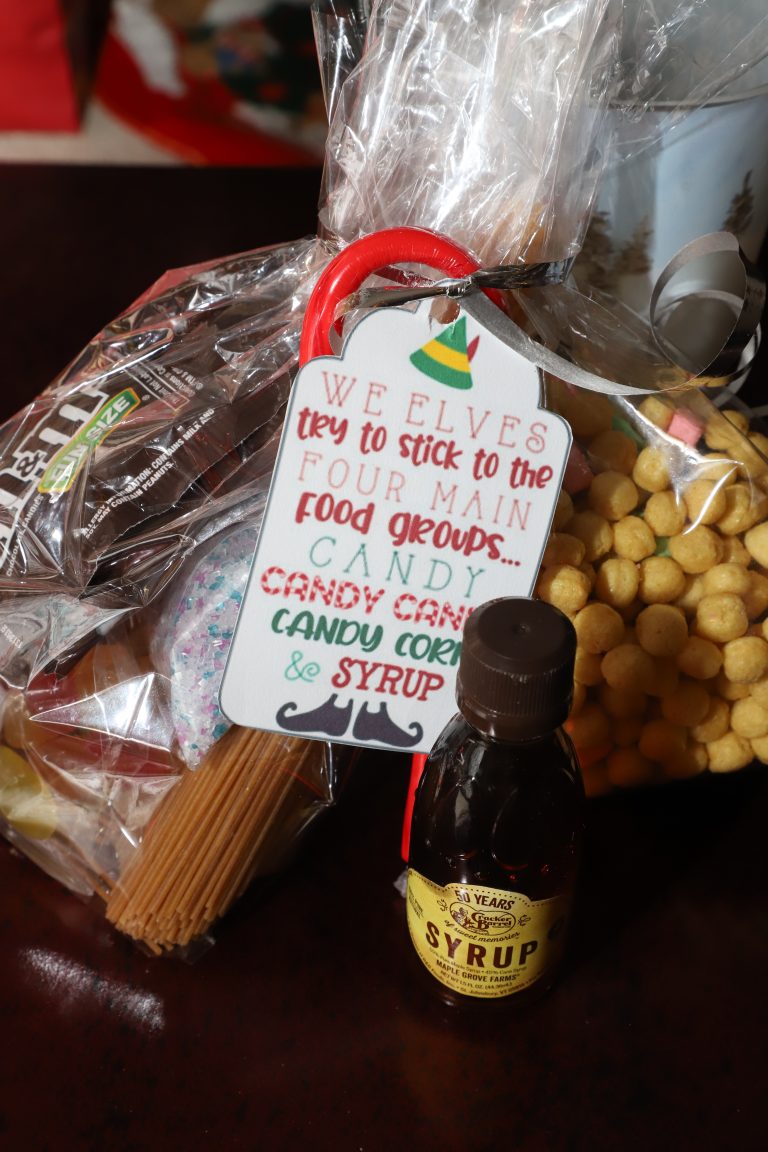 I have big plans to use this tag with our Elf on the Shelf for a fun themed breakfast! Stay tuned!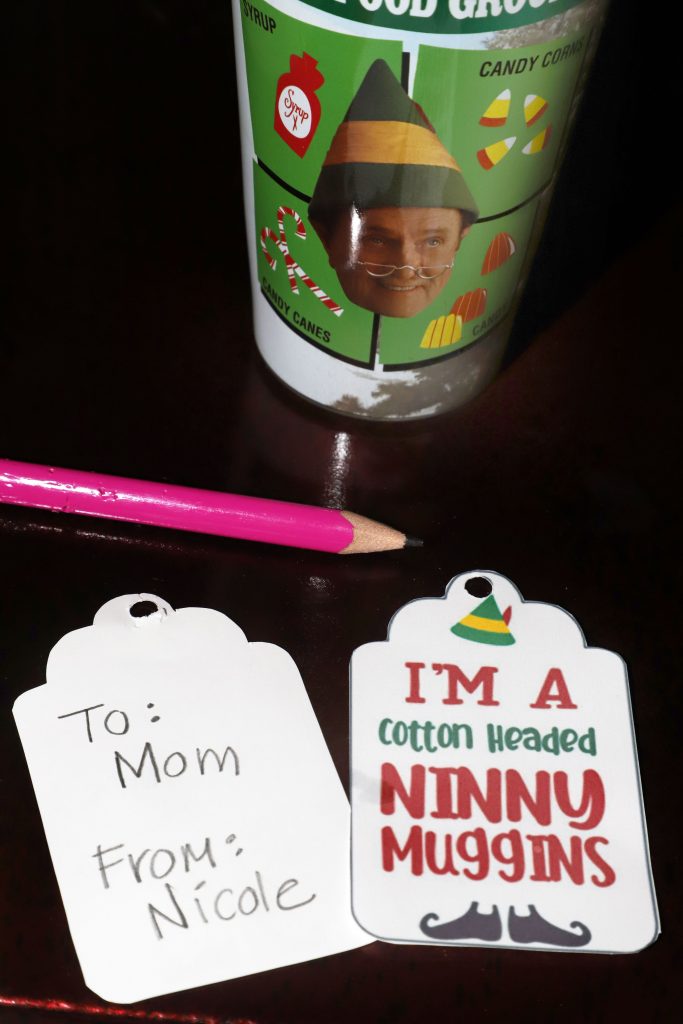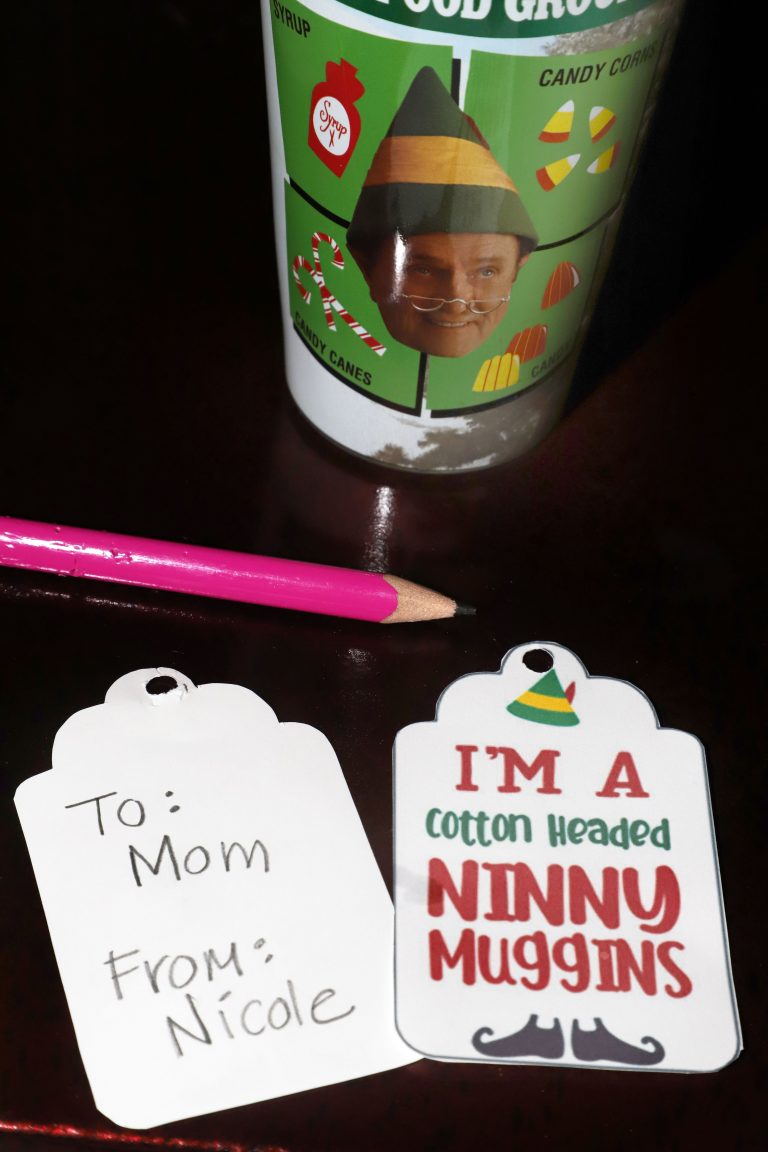 Download and print your own tags!