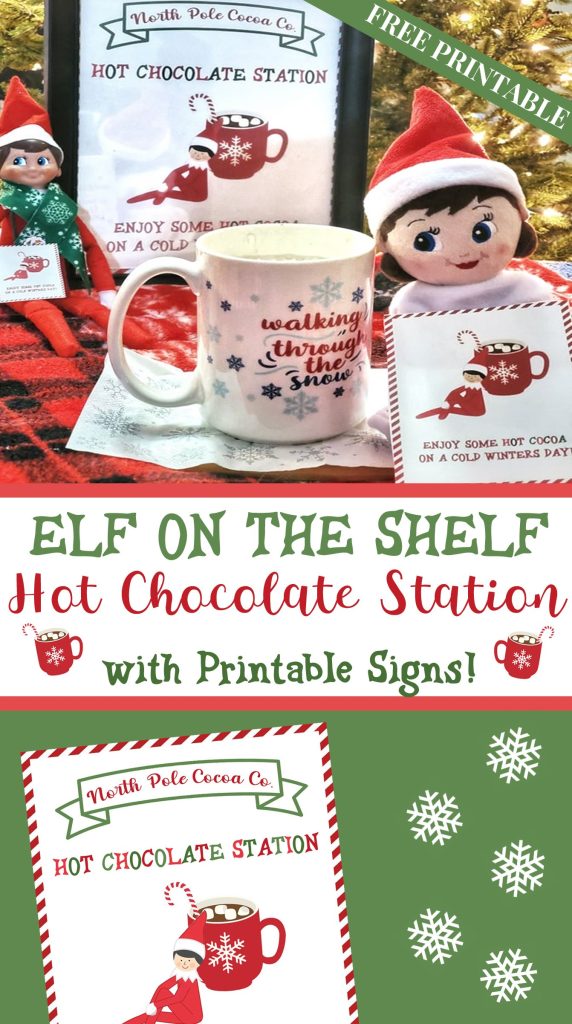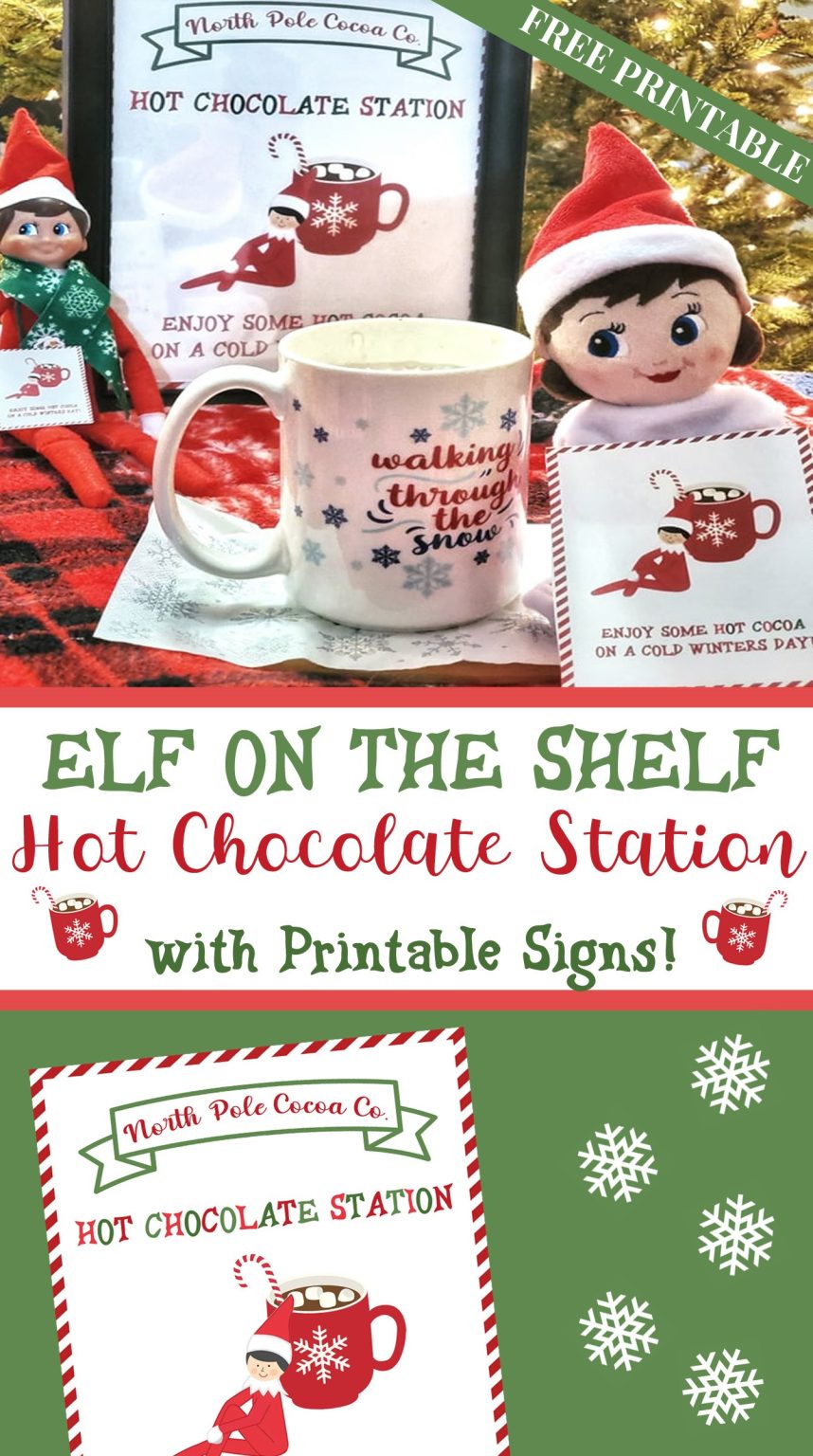 We had the best surprise on Sunday morning! Our 2 elves, Jingle and Snowflake, made a hot chocolate station complete
the Polar Express storybook and a delicious selection of cocoa with all the toppings.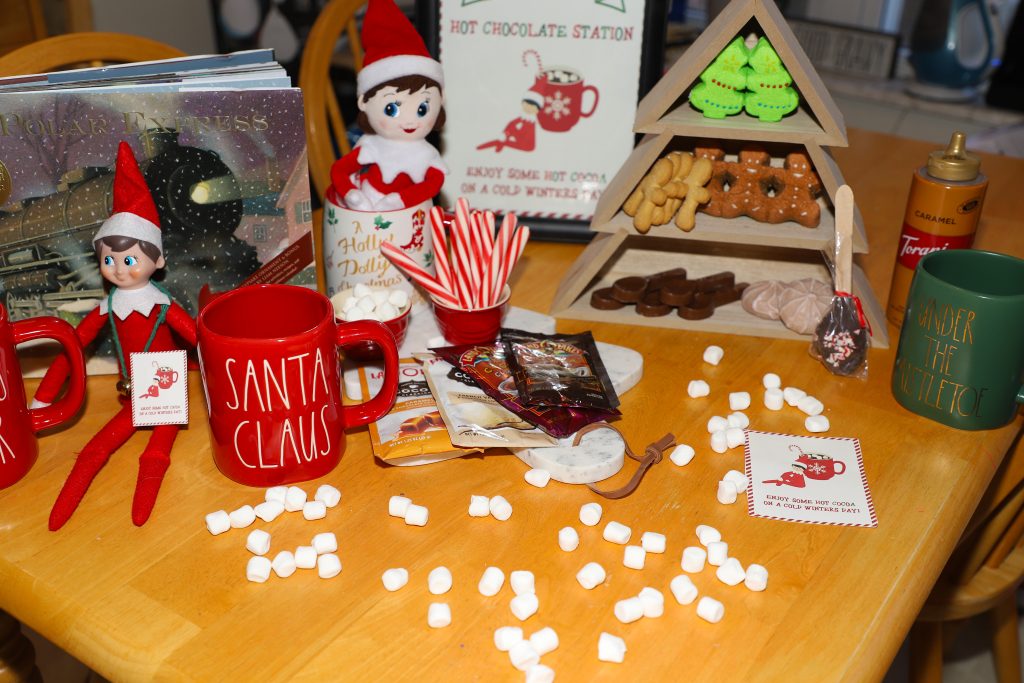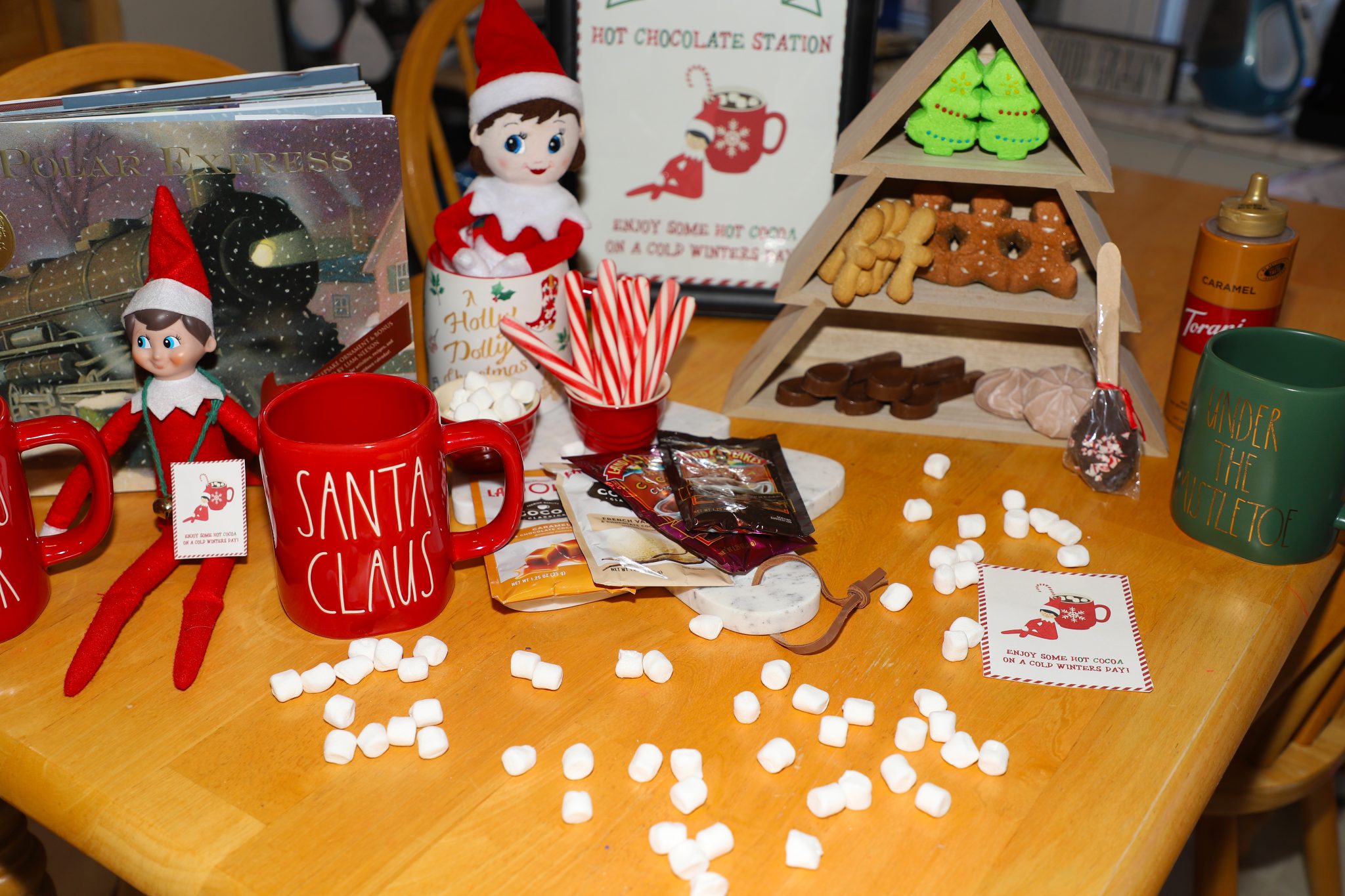 My girls love the Elf on a Shelf tradition and I have stepped up my game this year. Instead of just bringing books every night the elves now bring little treats or funny surprises. I thought this Elf on the Shelf Hot Chocolate Station was perfect for our family Sunday Funday. I even made printable signs in 3 sizes, including a mini one for the elf to hold!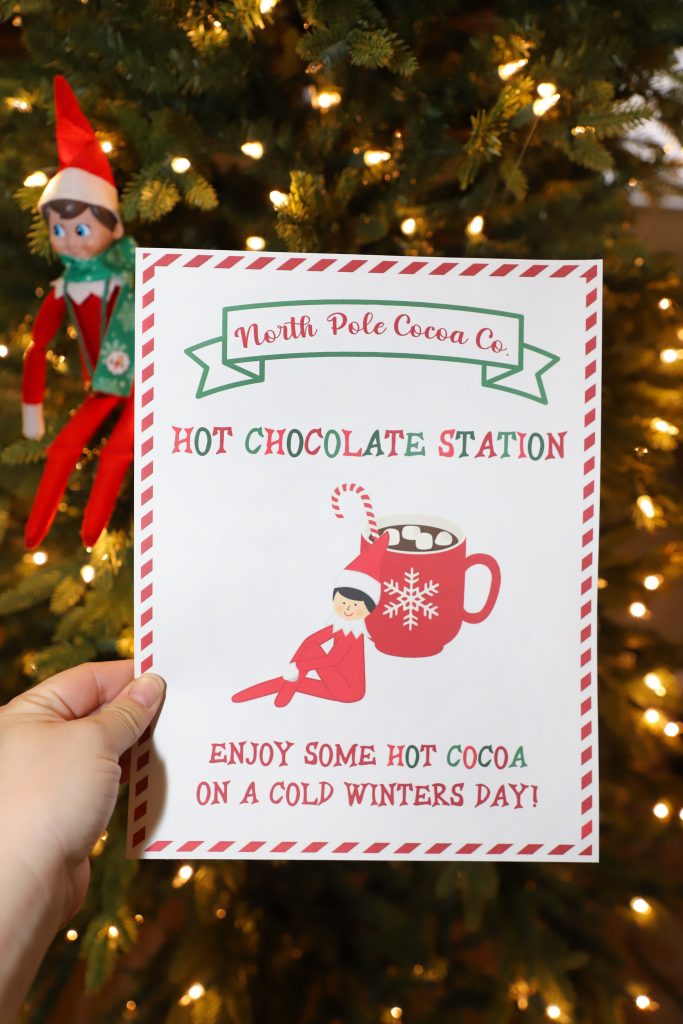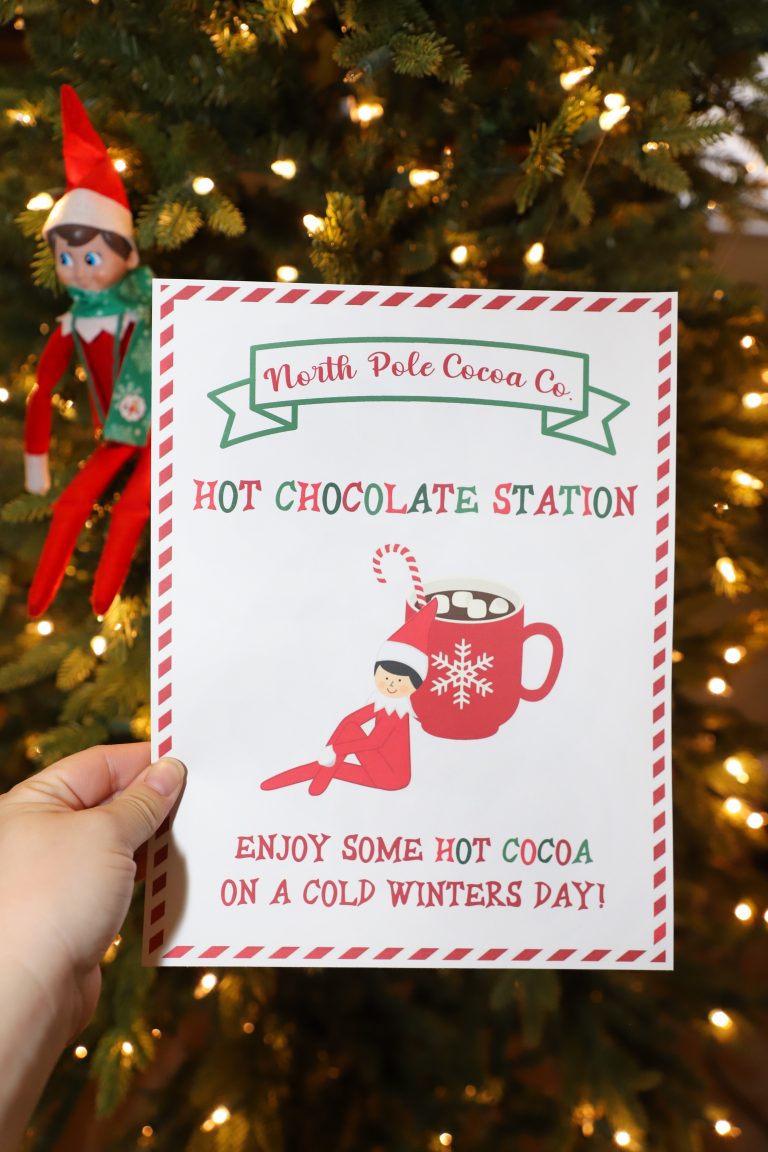 Scroll down to see all our hot cocoa fun and ideas to make your own along with the link to download the free hot chocolate themed signs!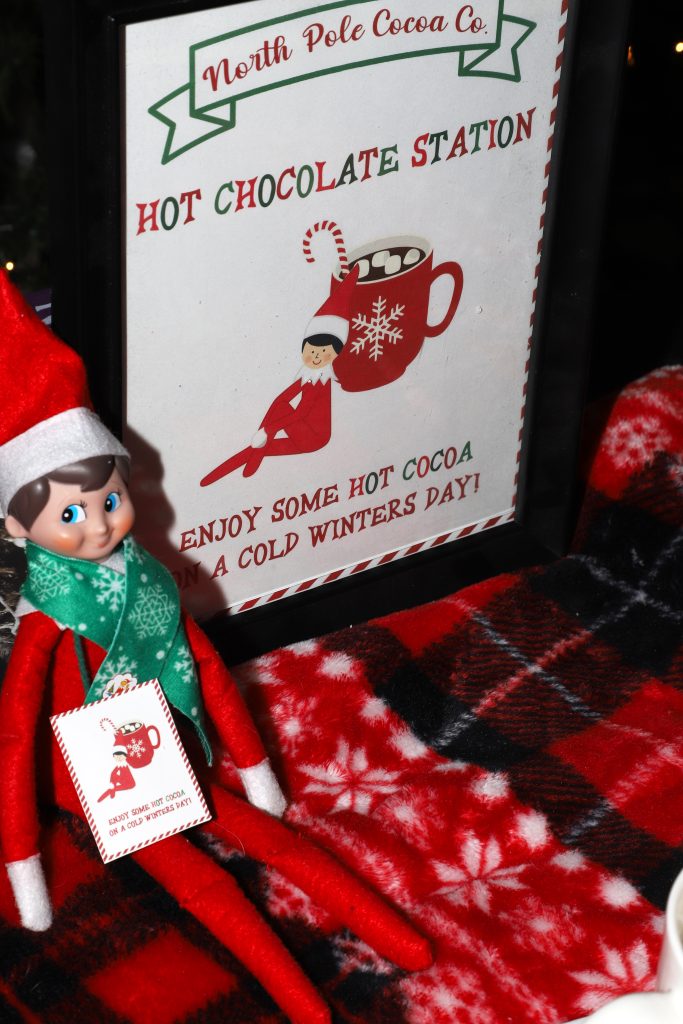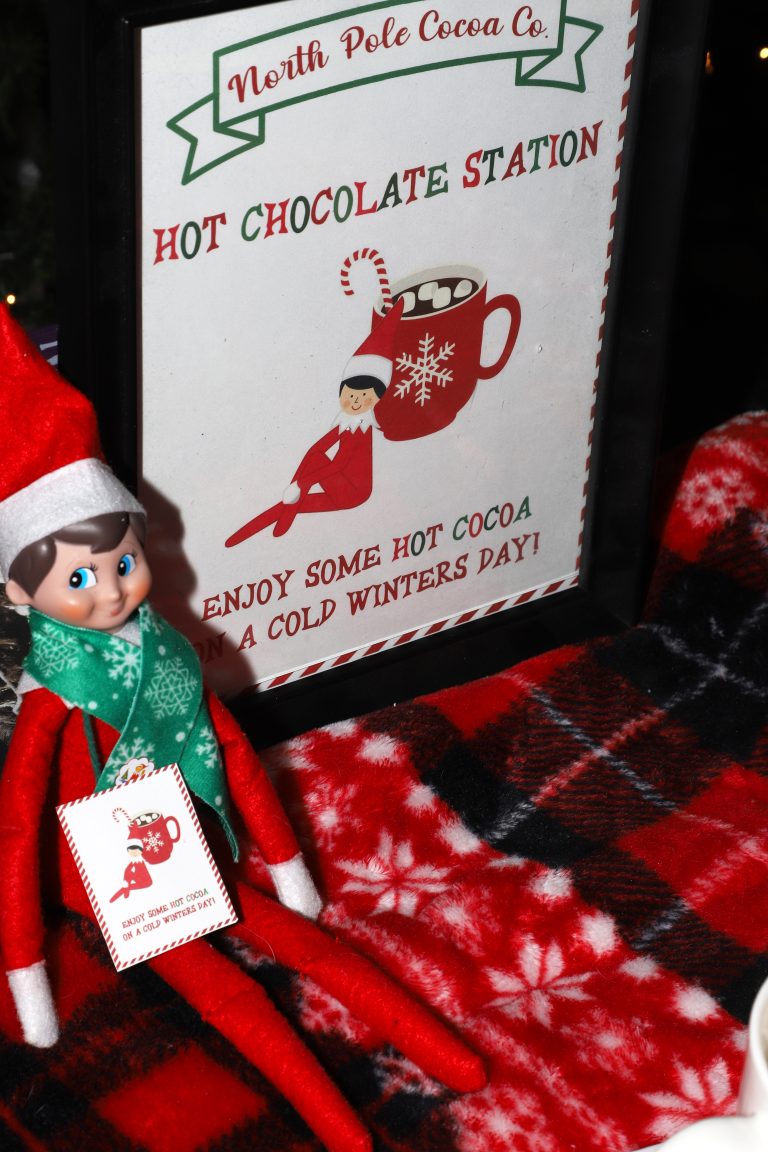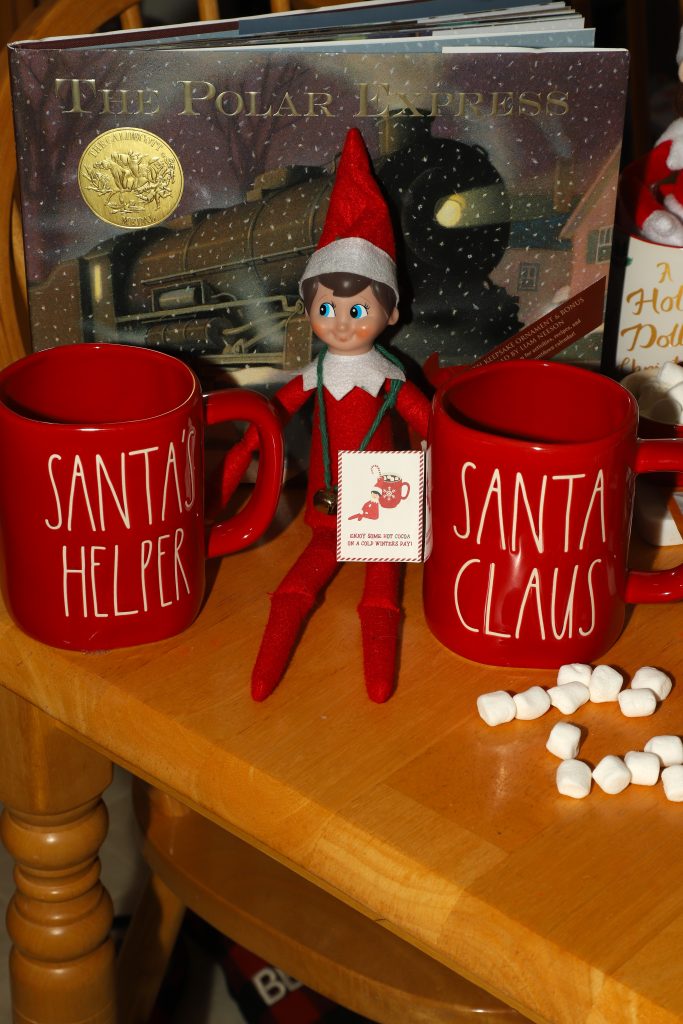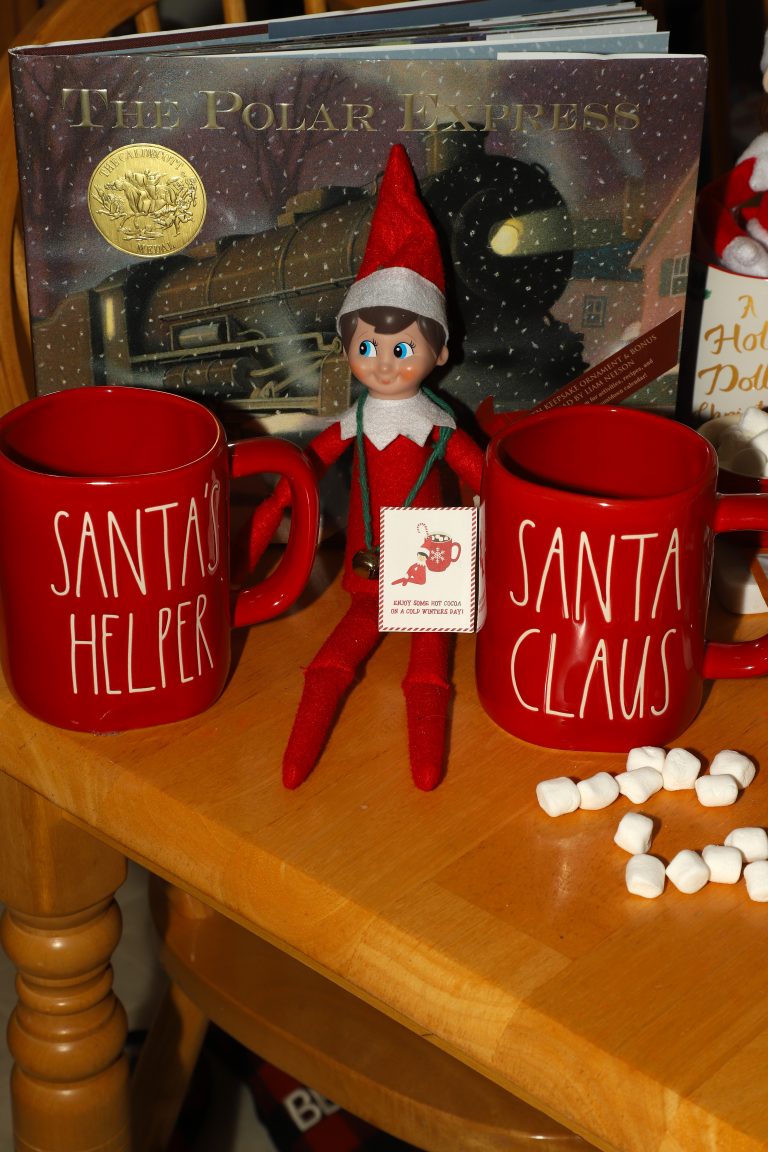 Our elf Jingle brings a book a night for the girls to read. Some we already have, some are from the library, and some are new reads!
For the Hot Chocolate Station surprise he brought our copy of Polar Express, which was a perfect choice!
You can check out the printable Christmas Stories Countdown here.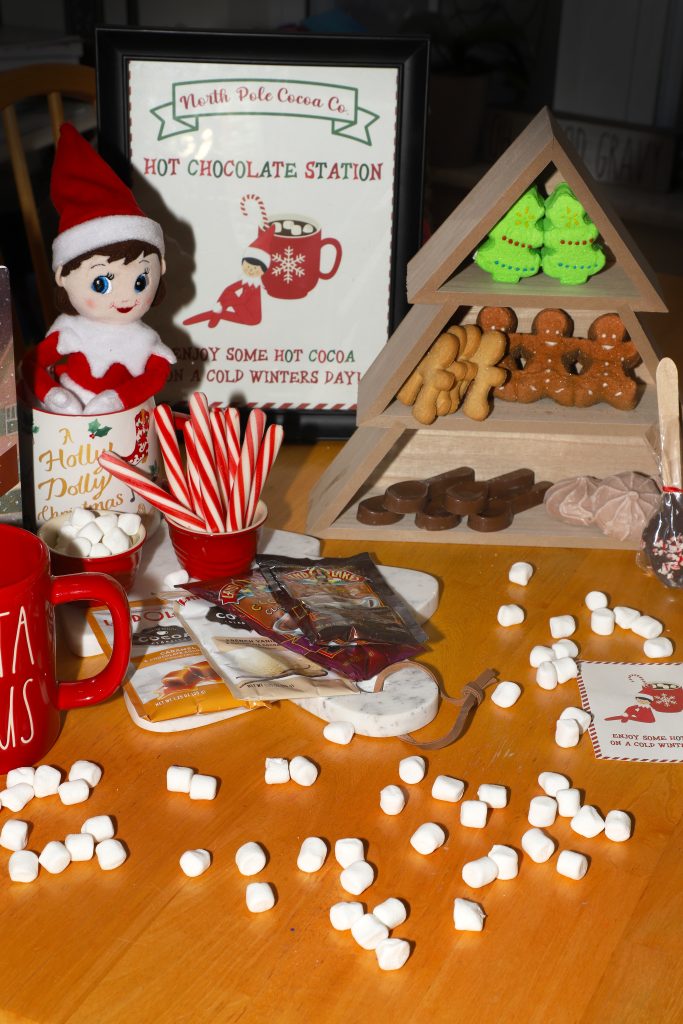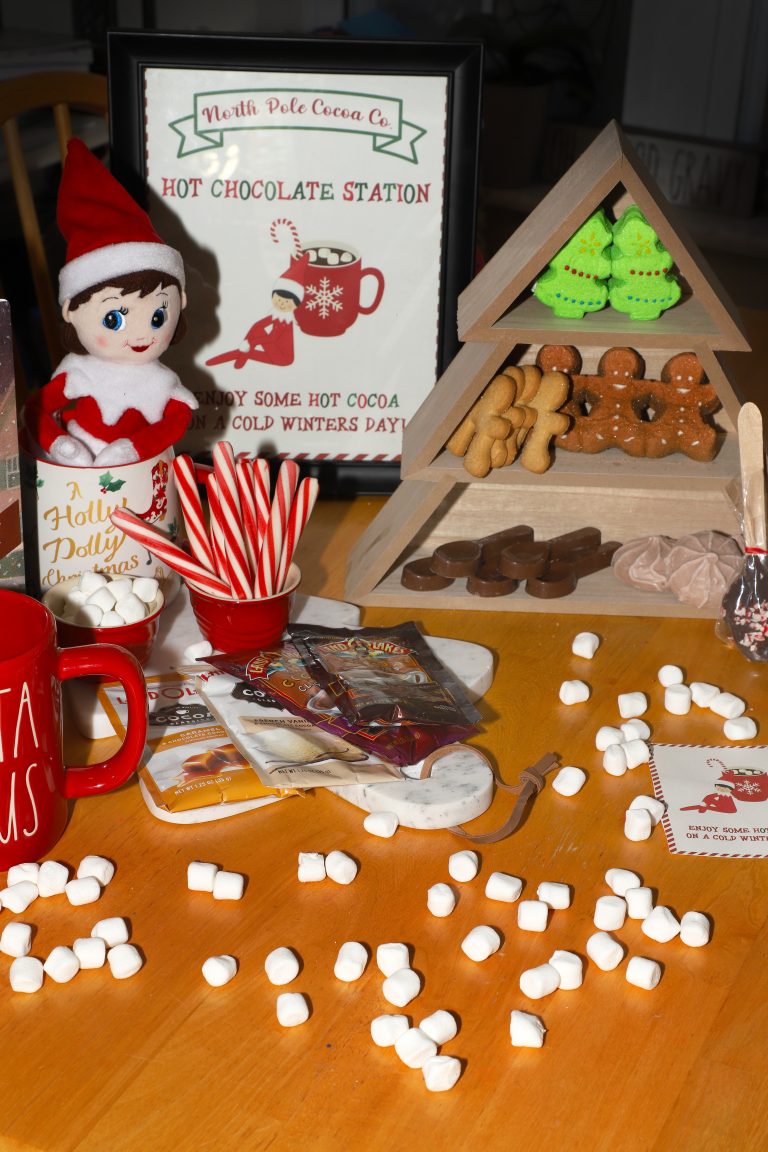 To set up the hot chocolate station I added mugs, a tray or platter, and I framed the large Hot Chocolate printable (link below to print).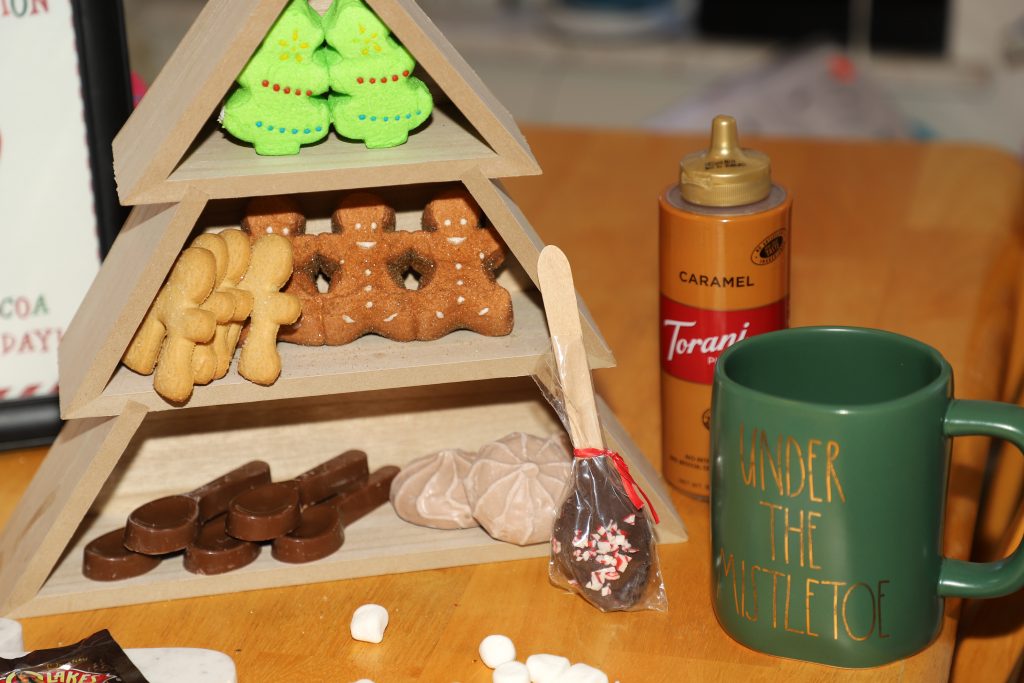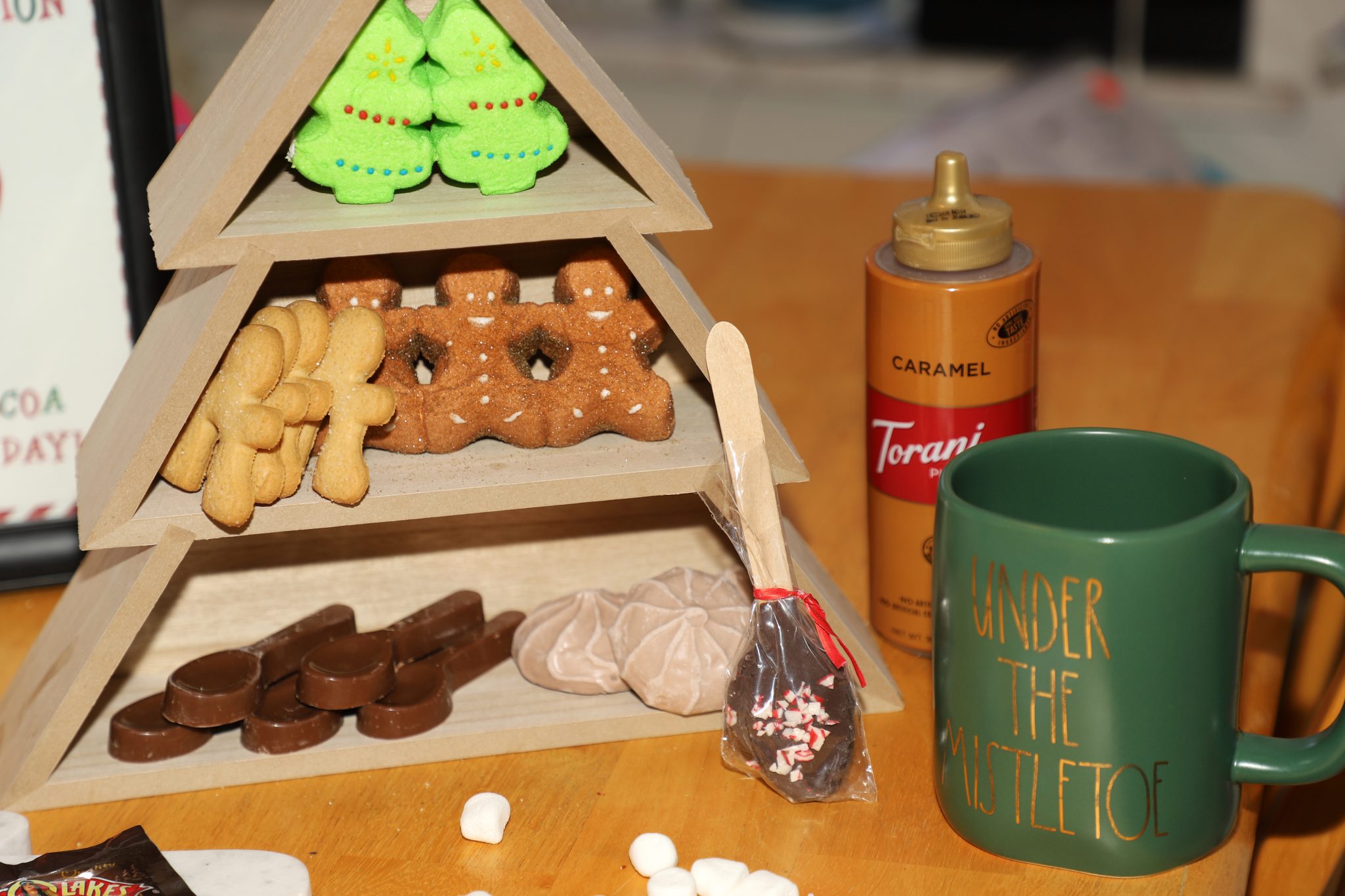 You could also include spoons, napkins, and small plates.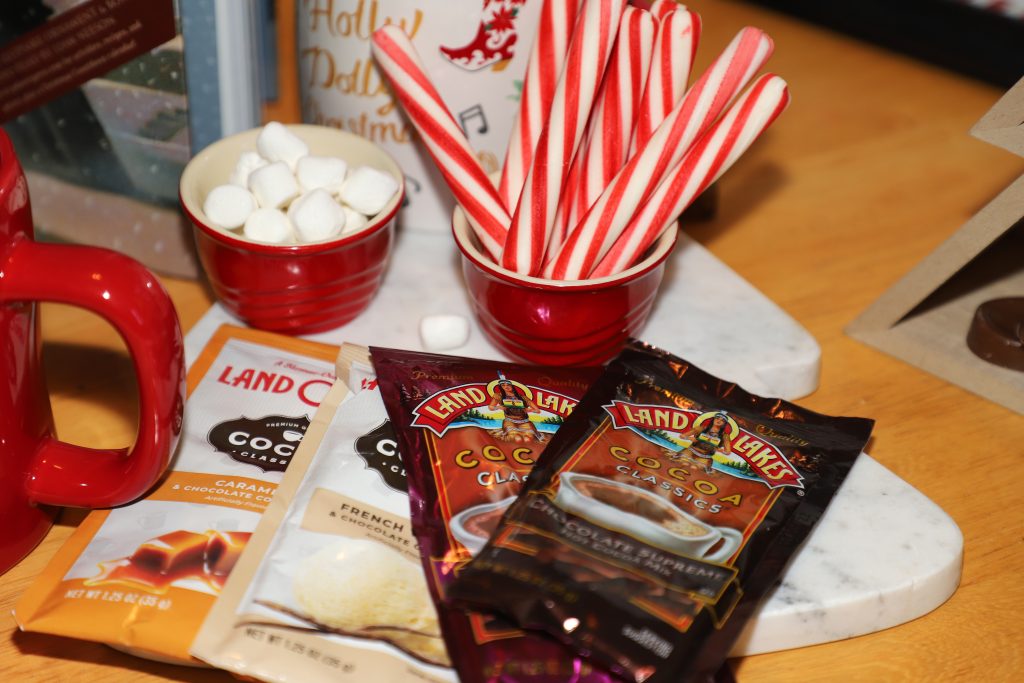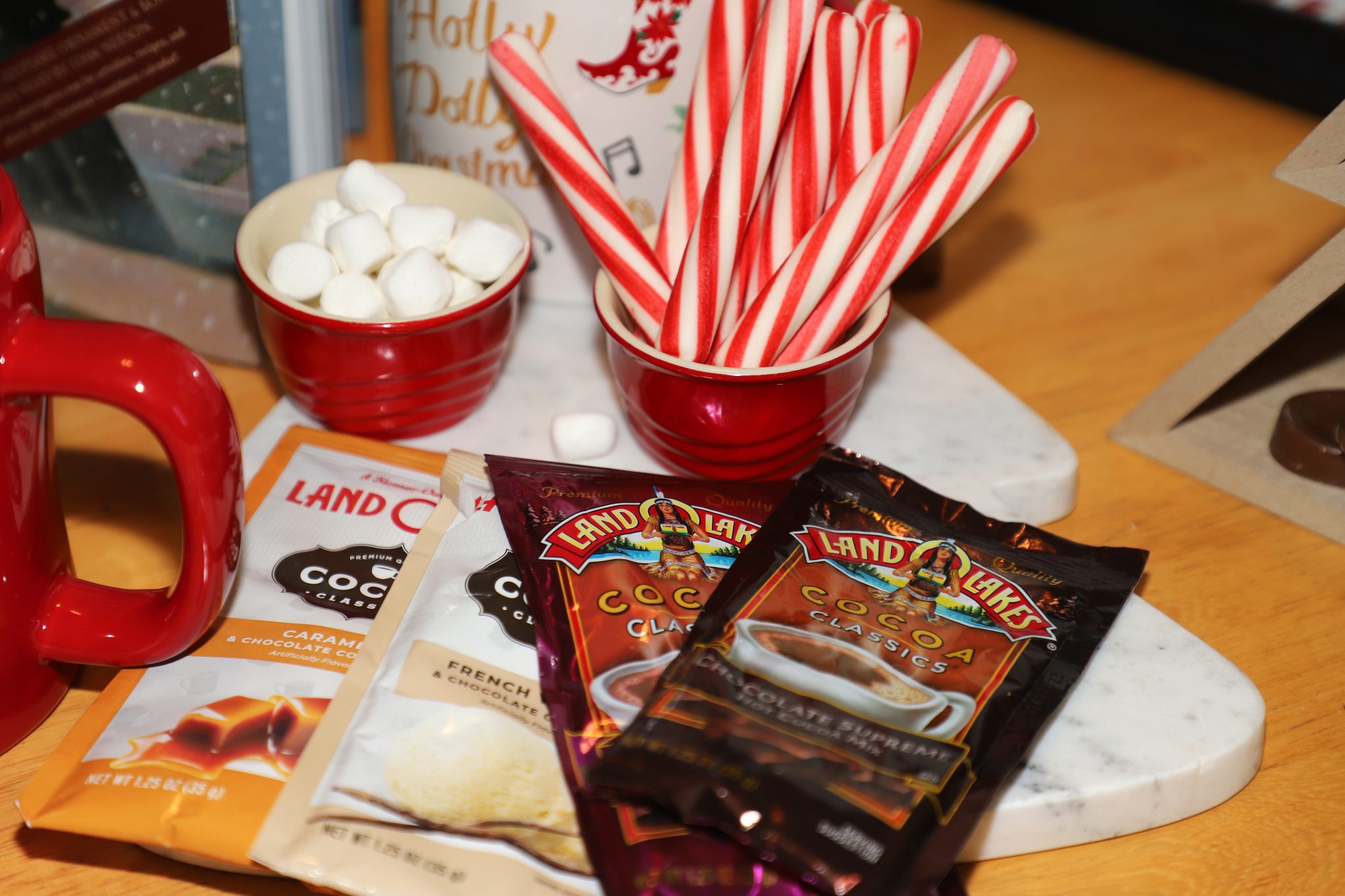 I like to give the girls their own individual hot chocolate to choose from.
Sometimes we do hot chocolate bombs but this time I included packets of different flavors of hot chocolate.
They were about 50 cents each at the grocery store.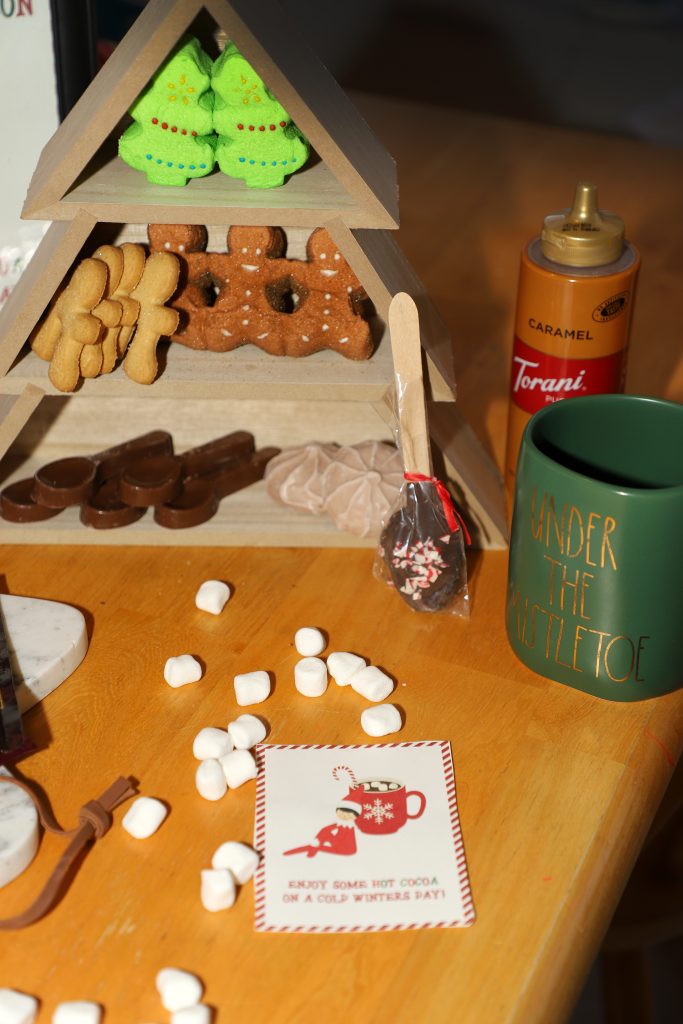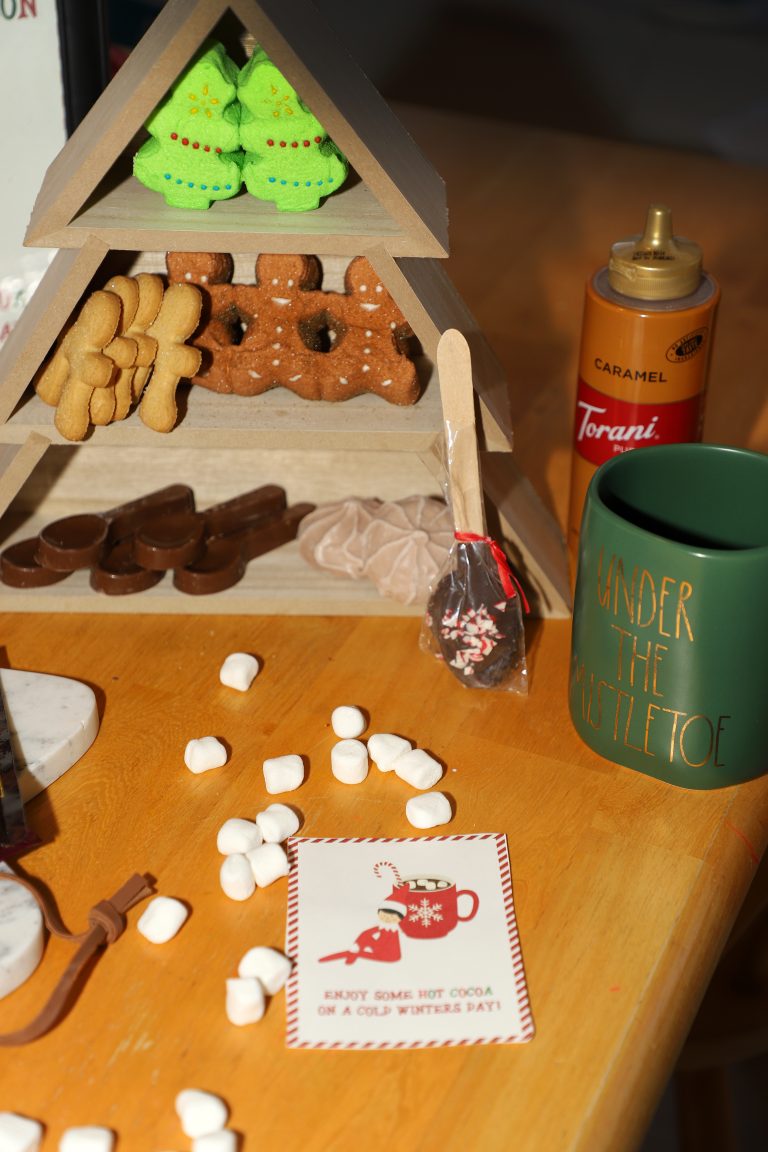 This Christmas tree shelf is from Target dollar spot. I love it!
It perfectly held my favorite toppings like Christmas shaped Peeps marshmallows, chocolate spoons, meringues, and cookie mug toppers.
I also include caramel, chocolate, and marshmallow sauce.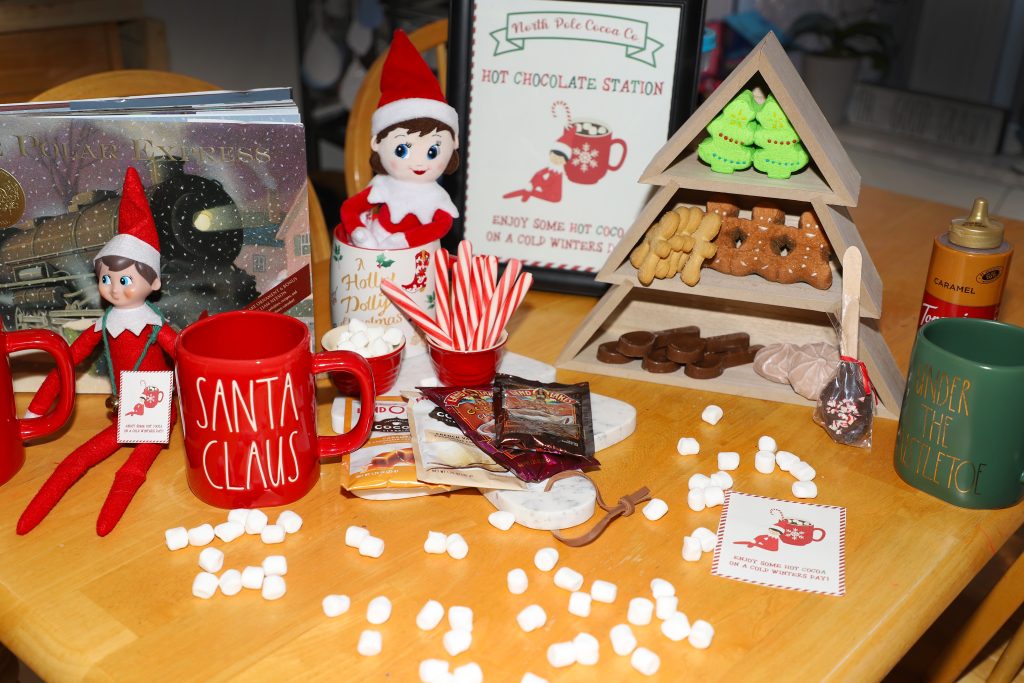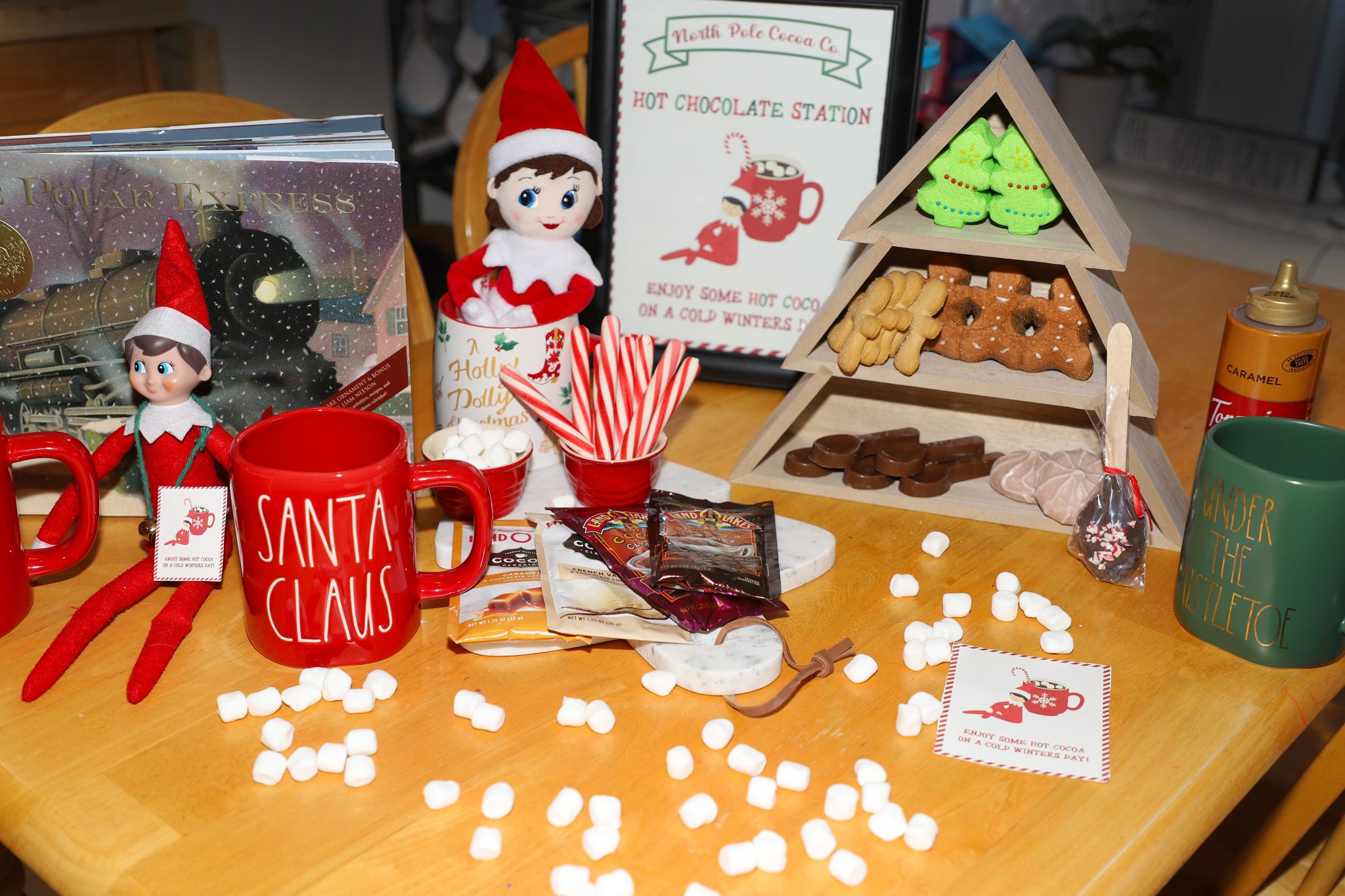 Other fun toppings to include: peppermint sticks, candy canes, mini milk chocolate chips, mini marshmallows, and whipped cream.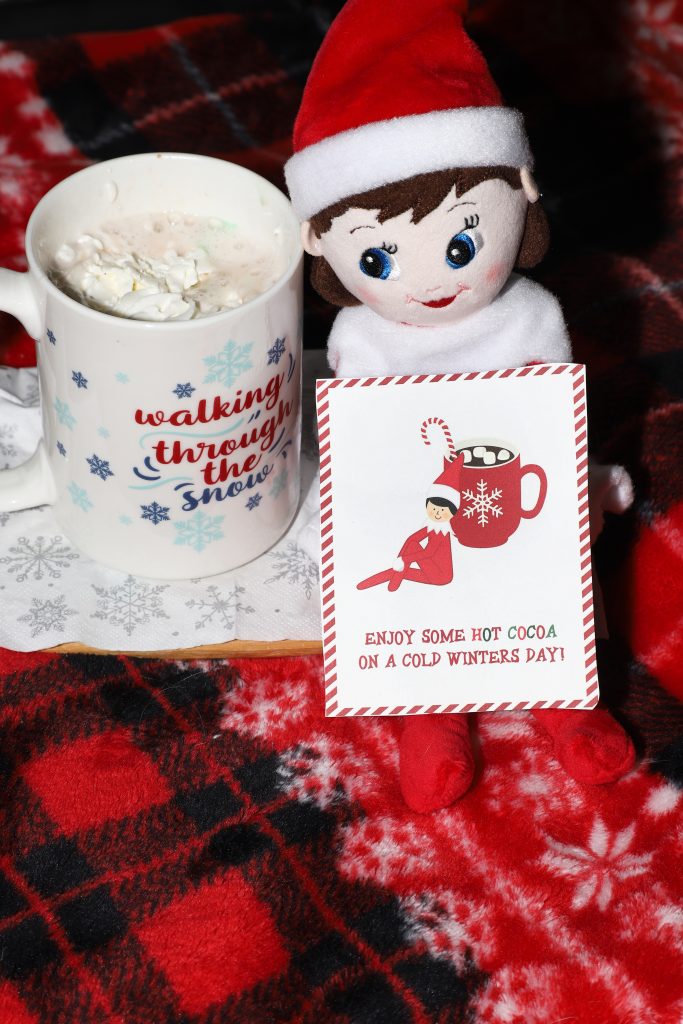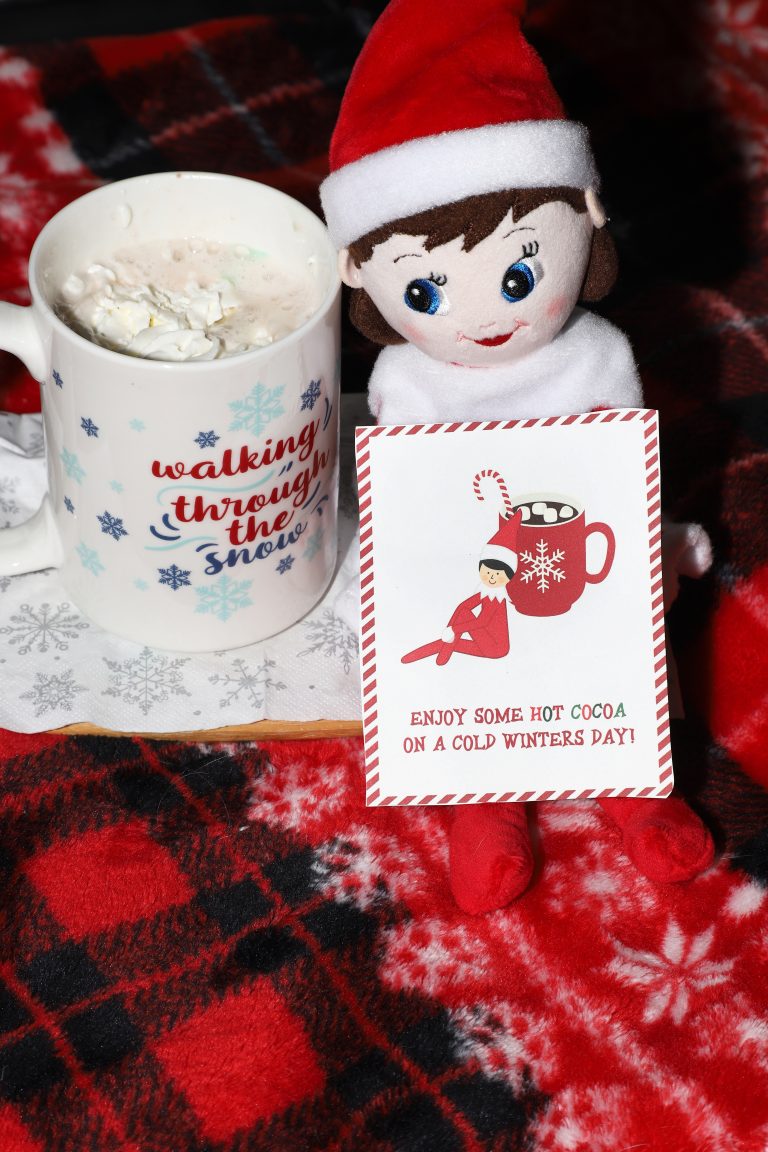 Don't forget cups or mugs too! I collect mugs so I always have a lot of fun holiday mugs to use. I even let the elf sit in one!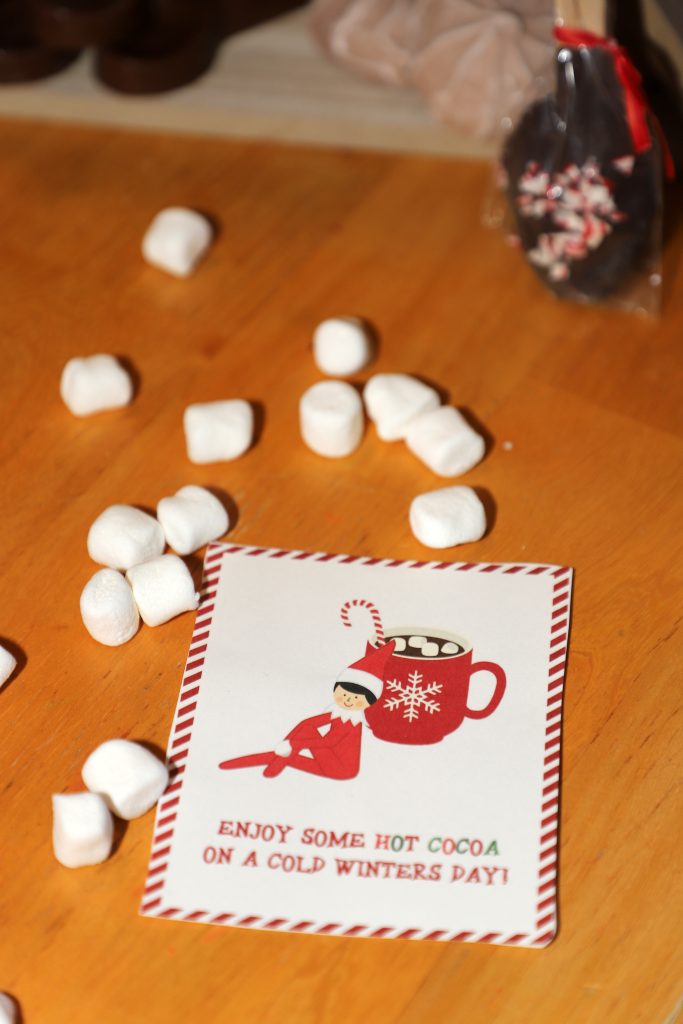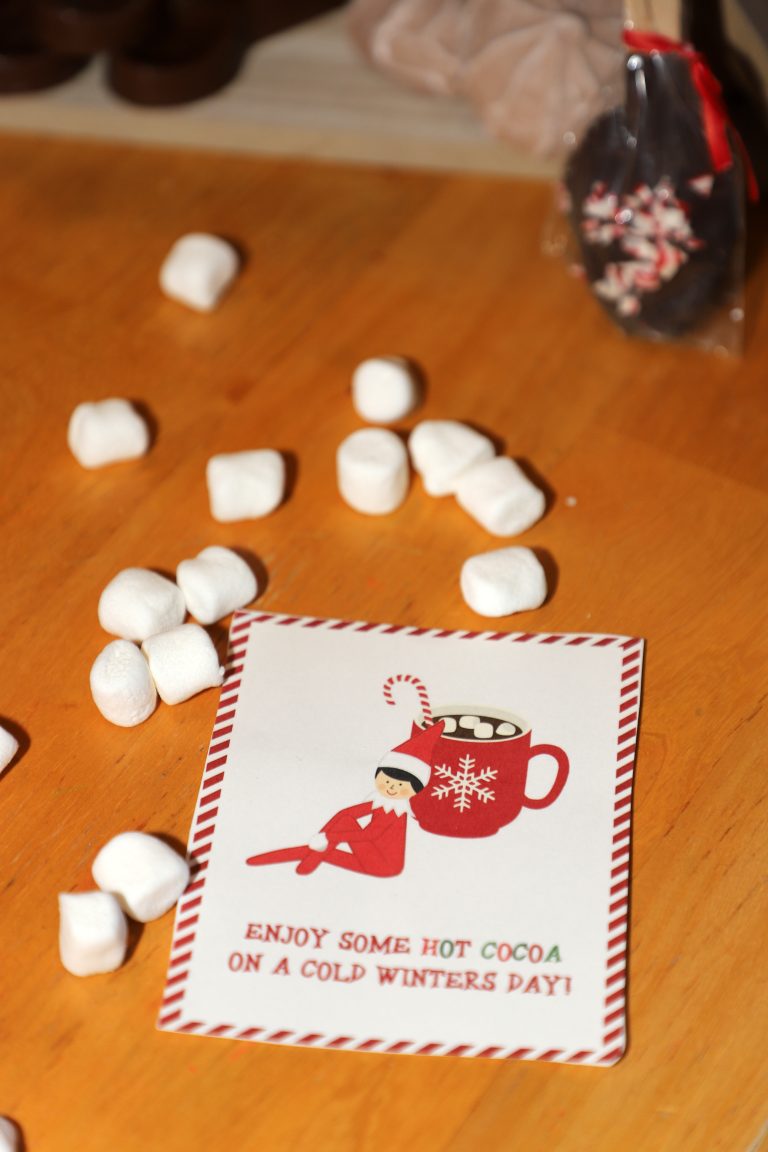 Of course, the elves left a few fun mini signs to display too!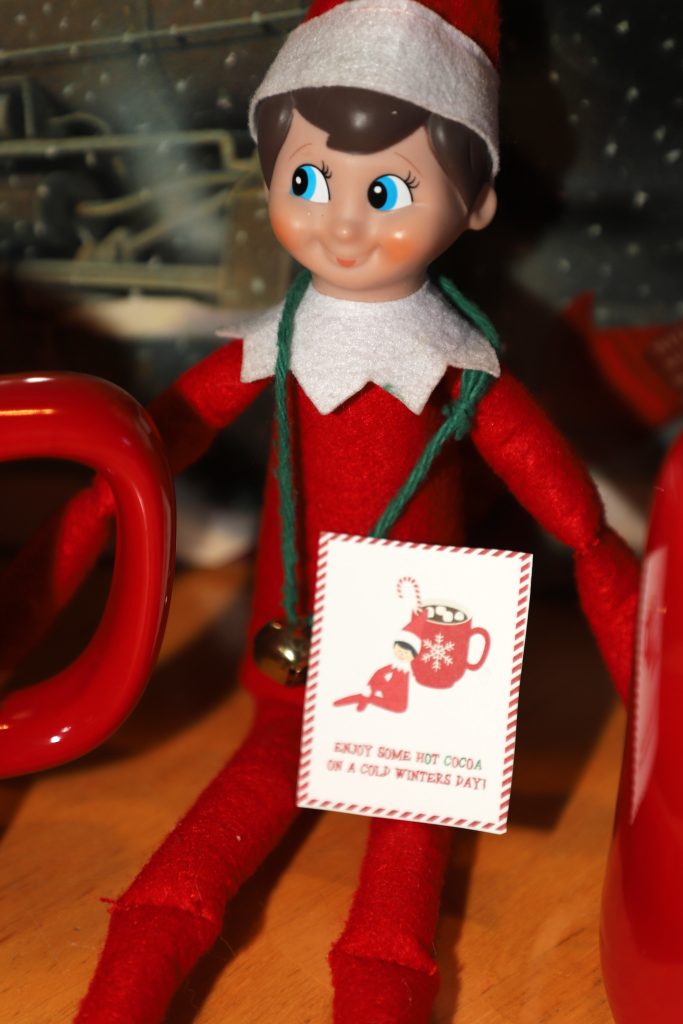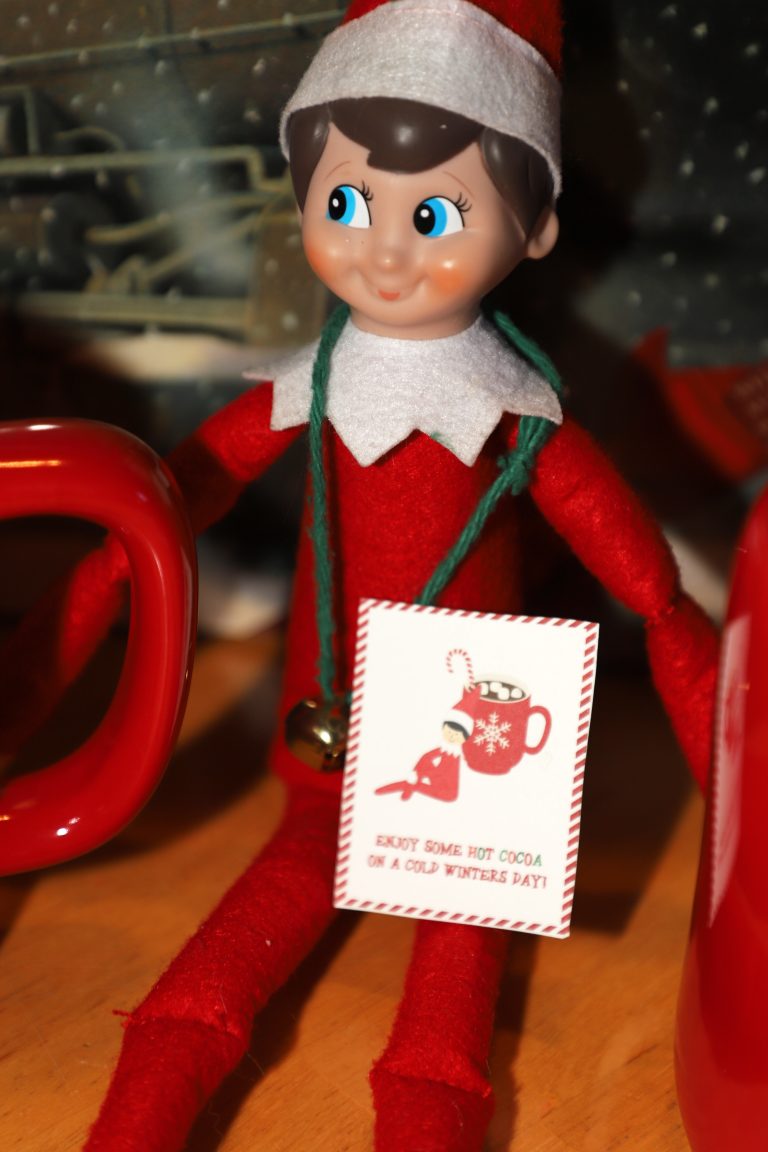 There was even an itty bitty elf size card from Jingle!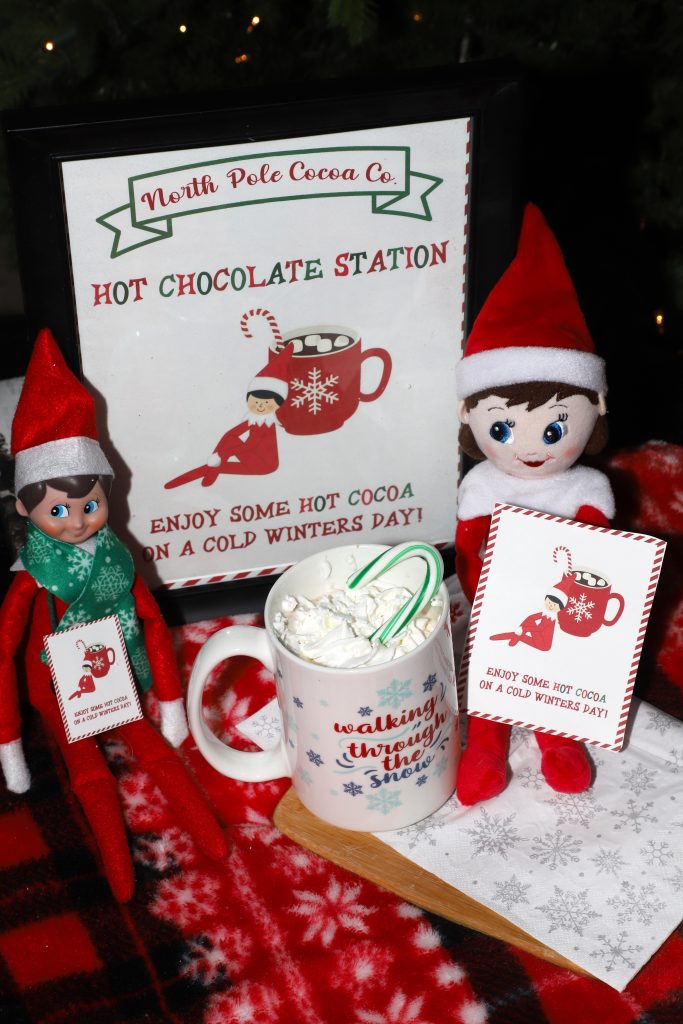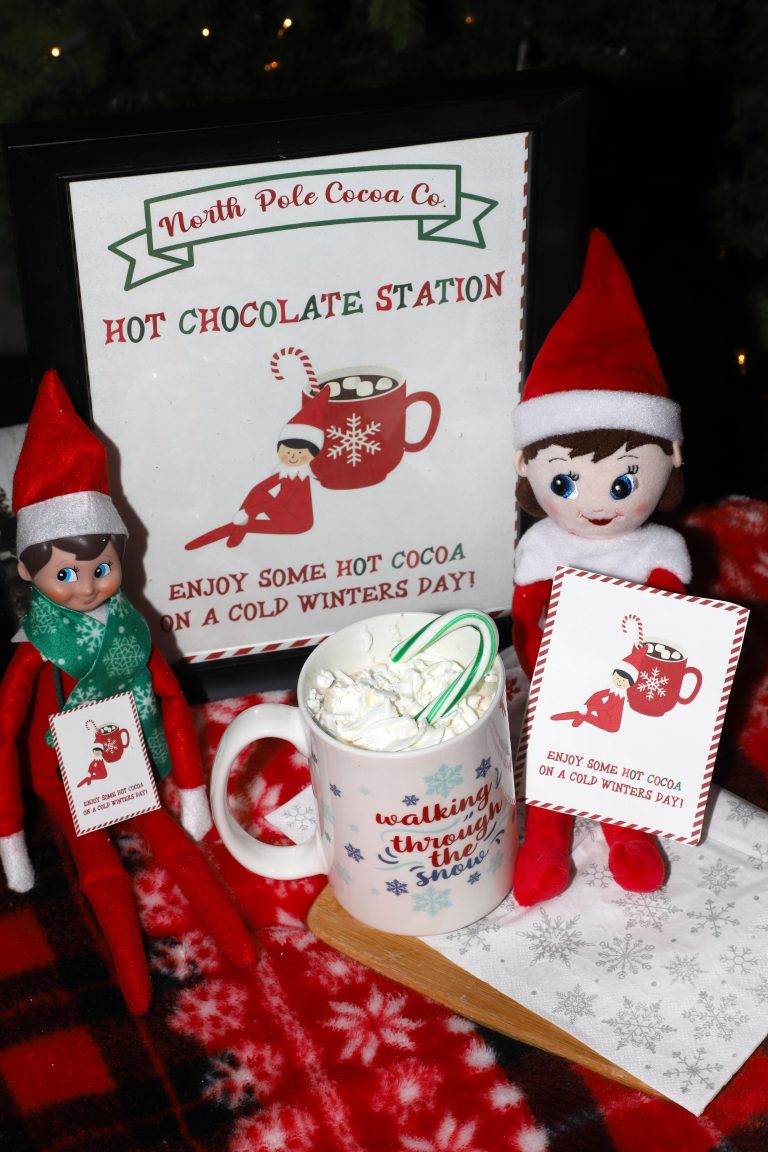 Print your Hot Chocolate Station signs!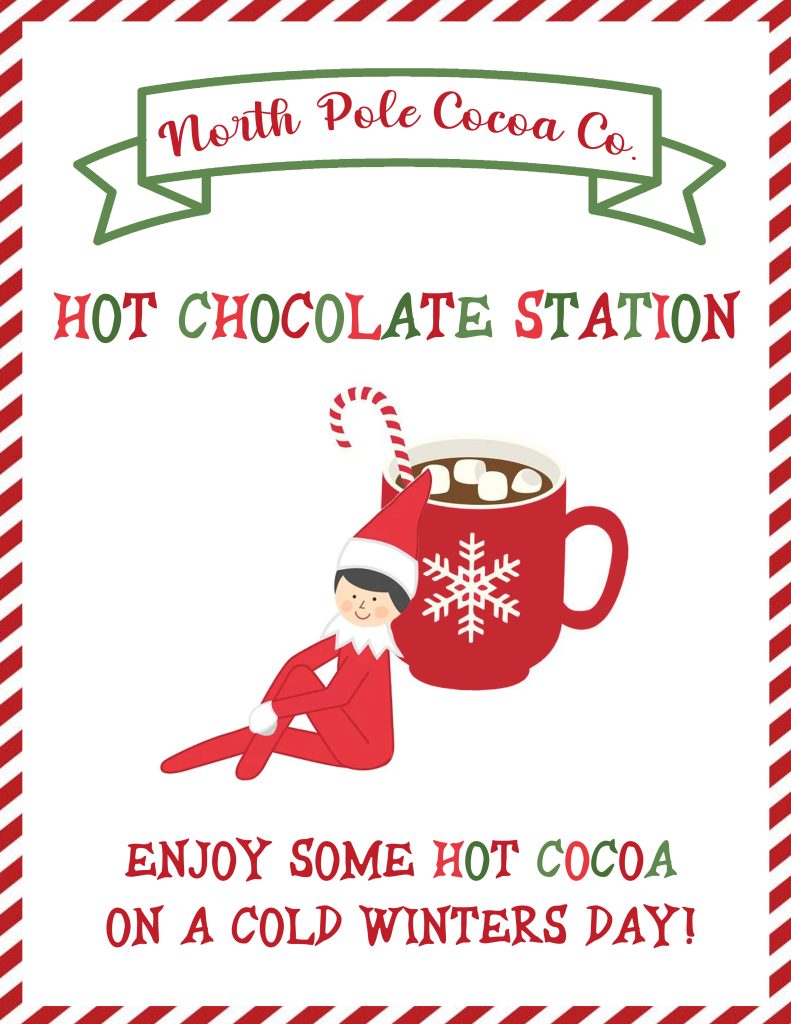 Click here to download and print:
Elf Hot Chocolate Station Large Sign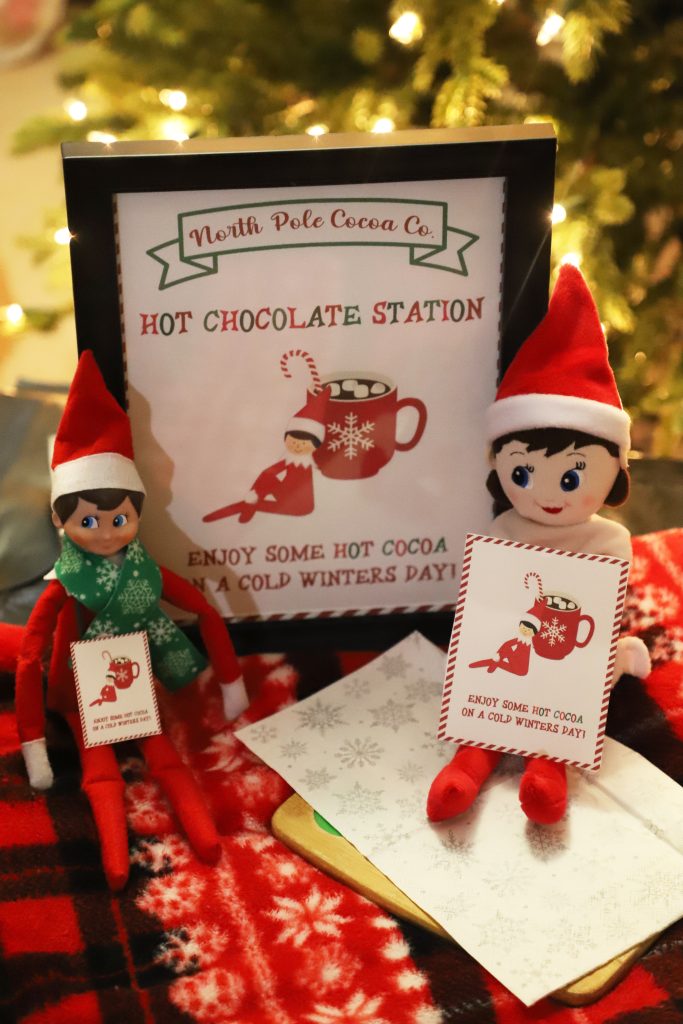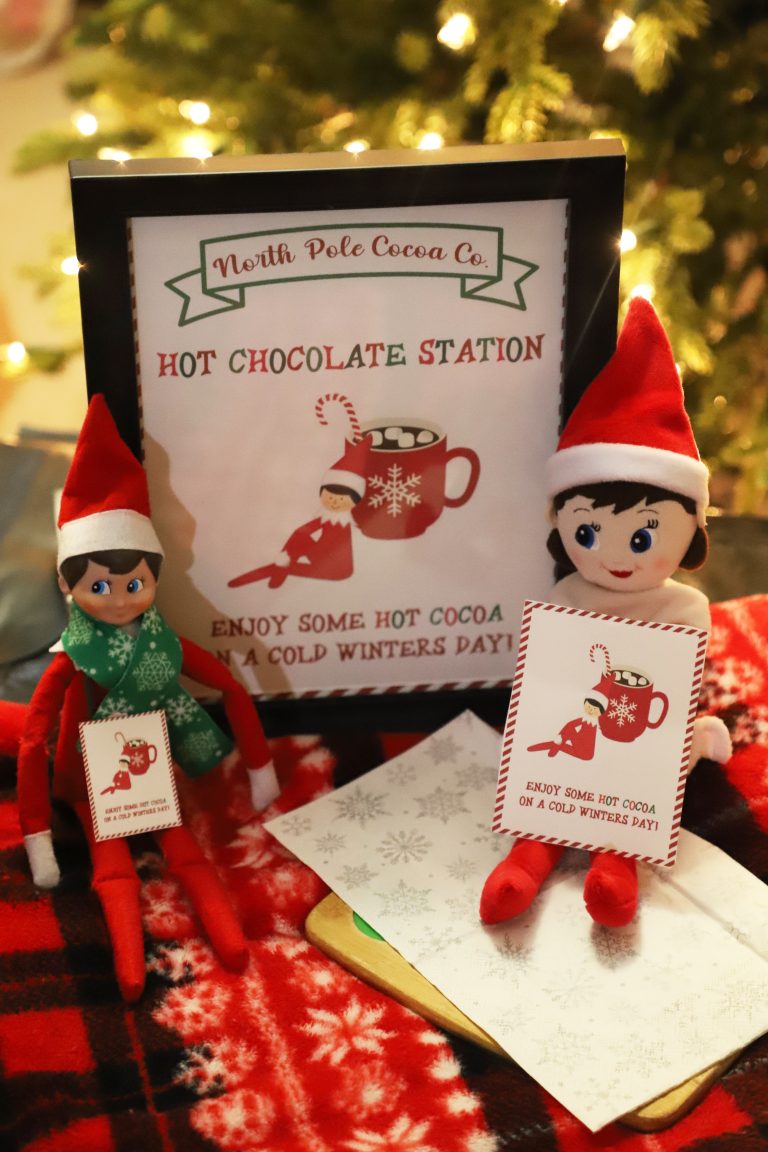 Merry Christmas and I hope you, your kids, and your elves have fun with your own Hot Chocolate Station at home!