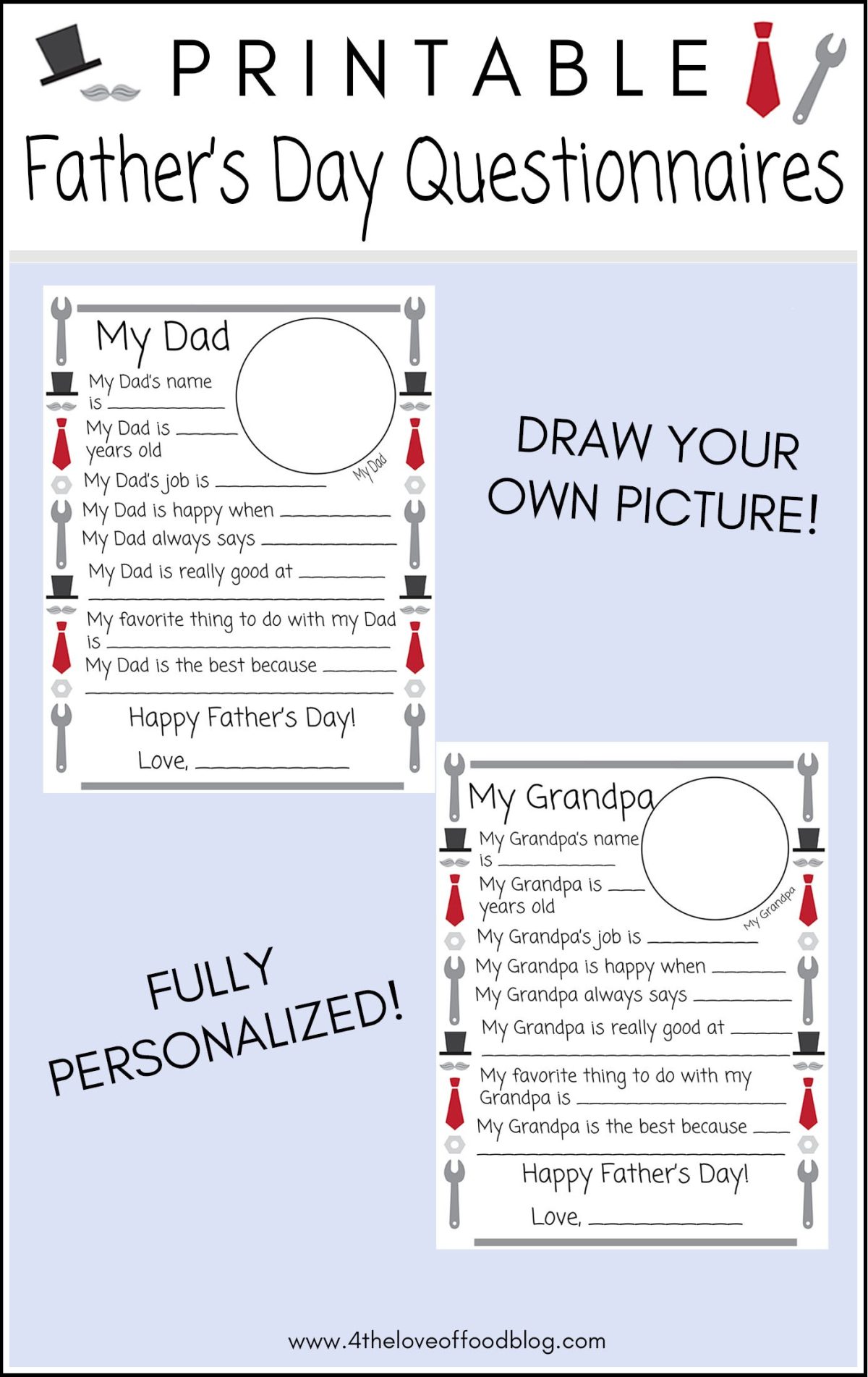 These themed printable questionnaires are a cute Father's Day gift idea for Dad and Grandpa.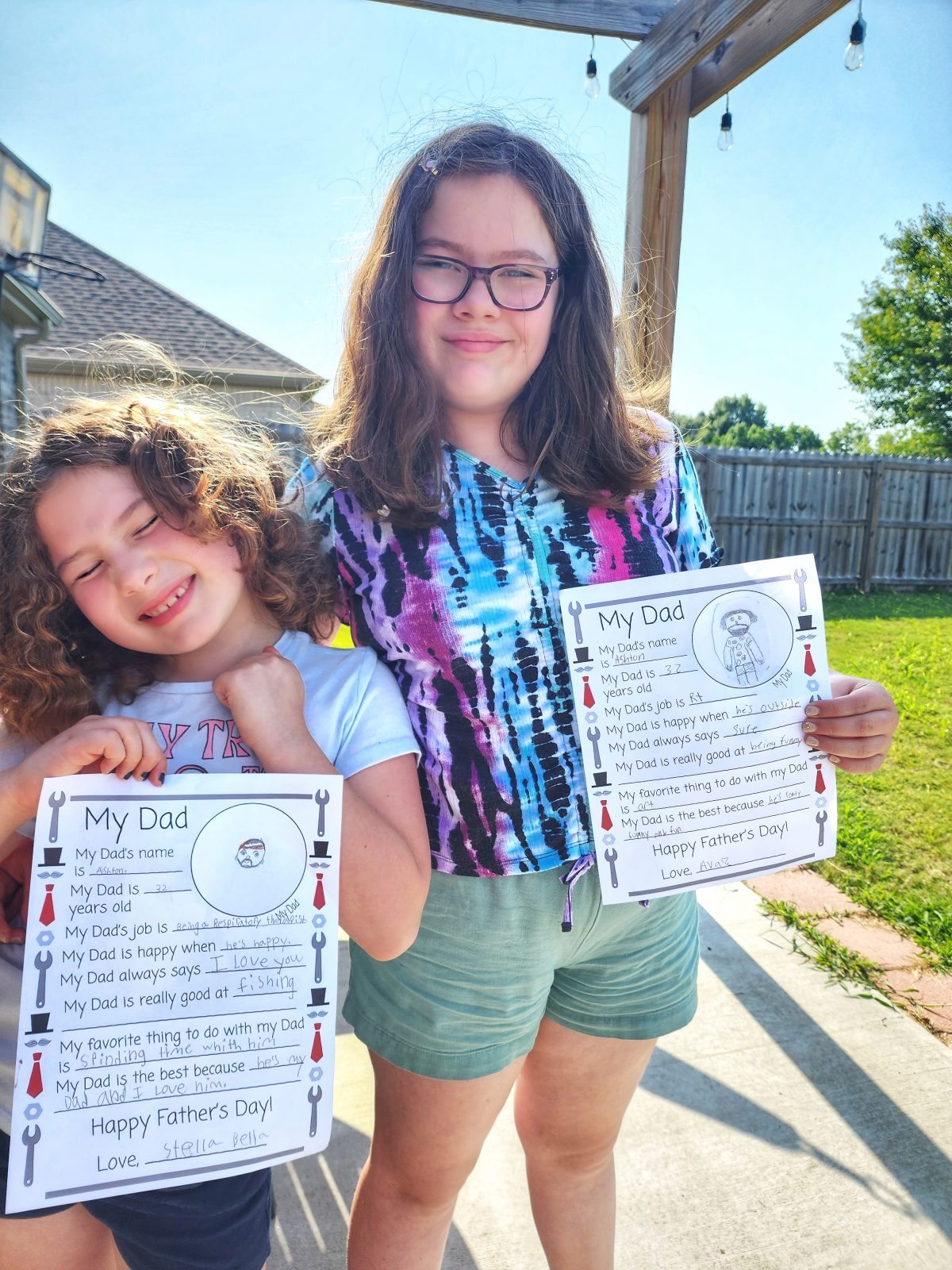 Let the kids fill in the answers and draw a photo on the sheet then gift it to Dad as a fun and thoughtful keepsake!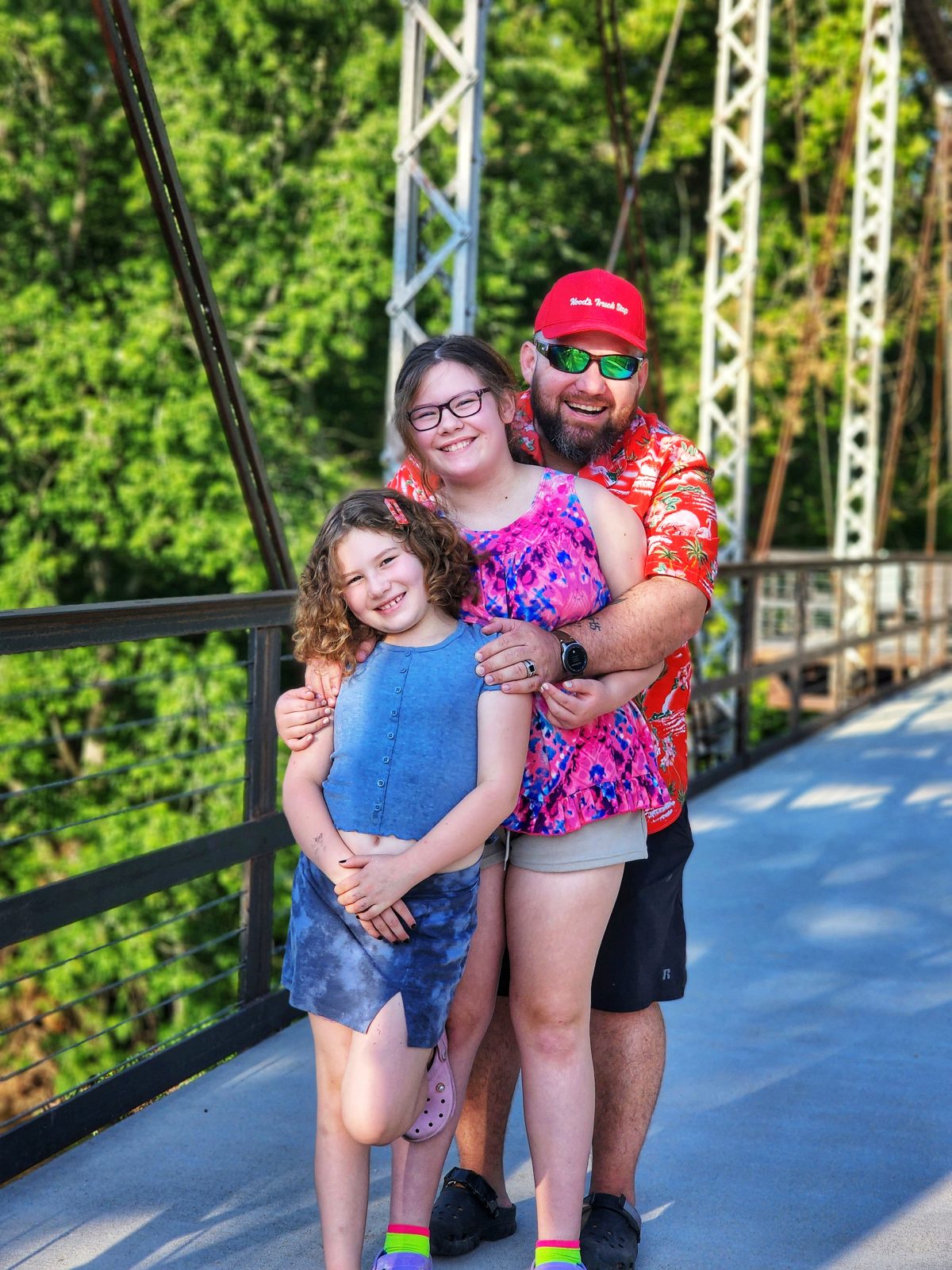 My girls and their Dad always have such fun together!
Download and print your questionnaires!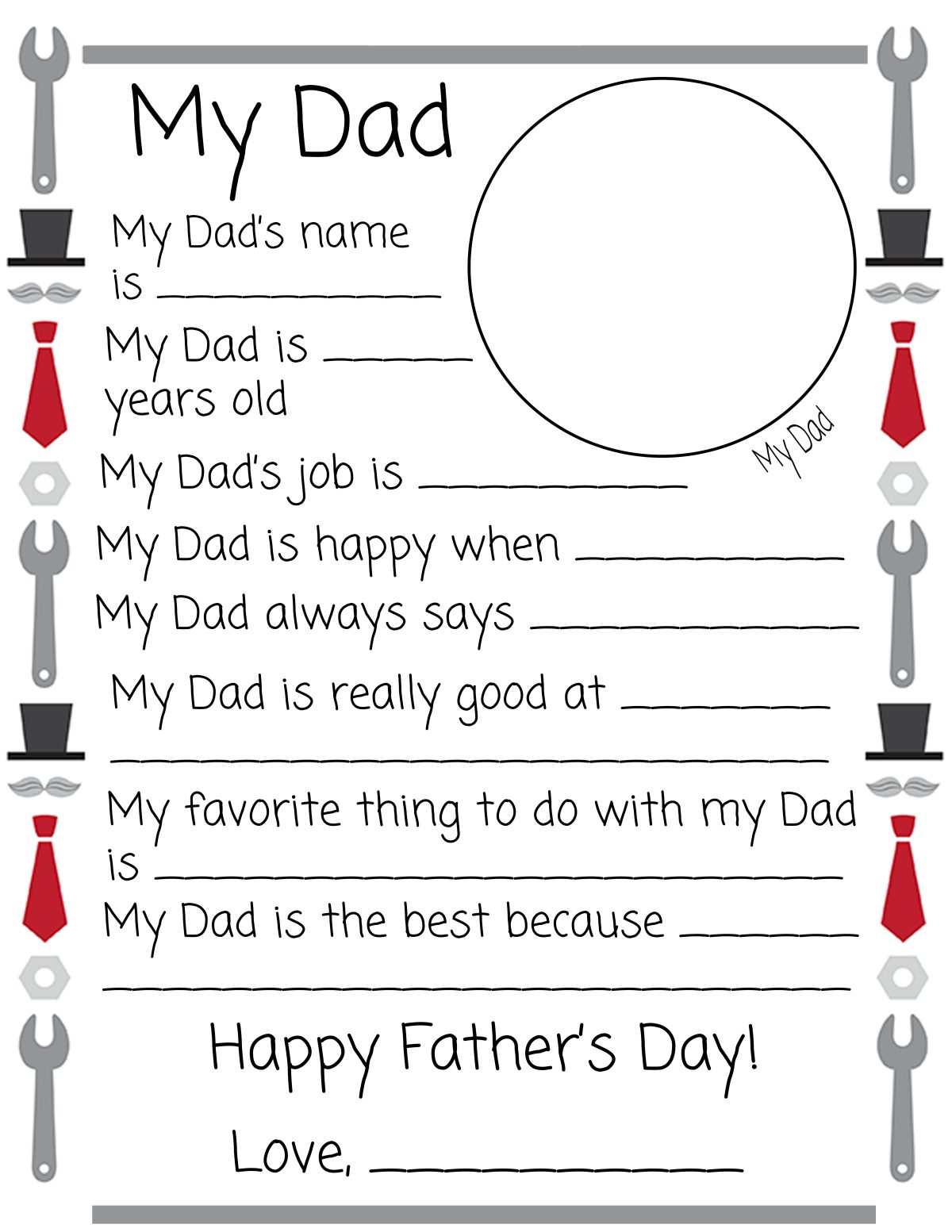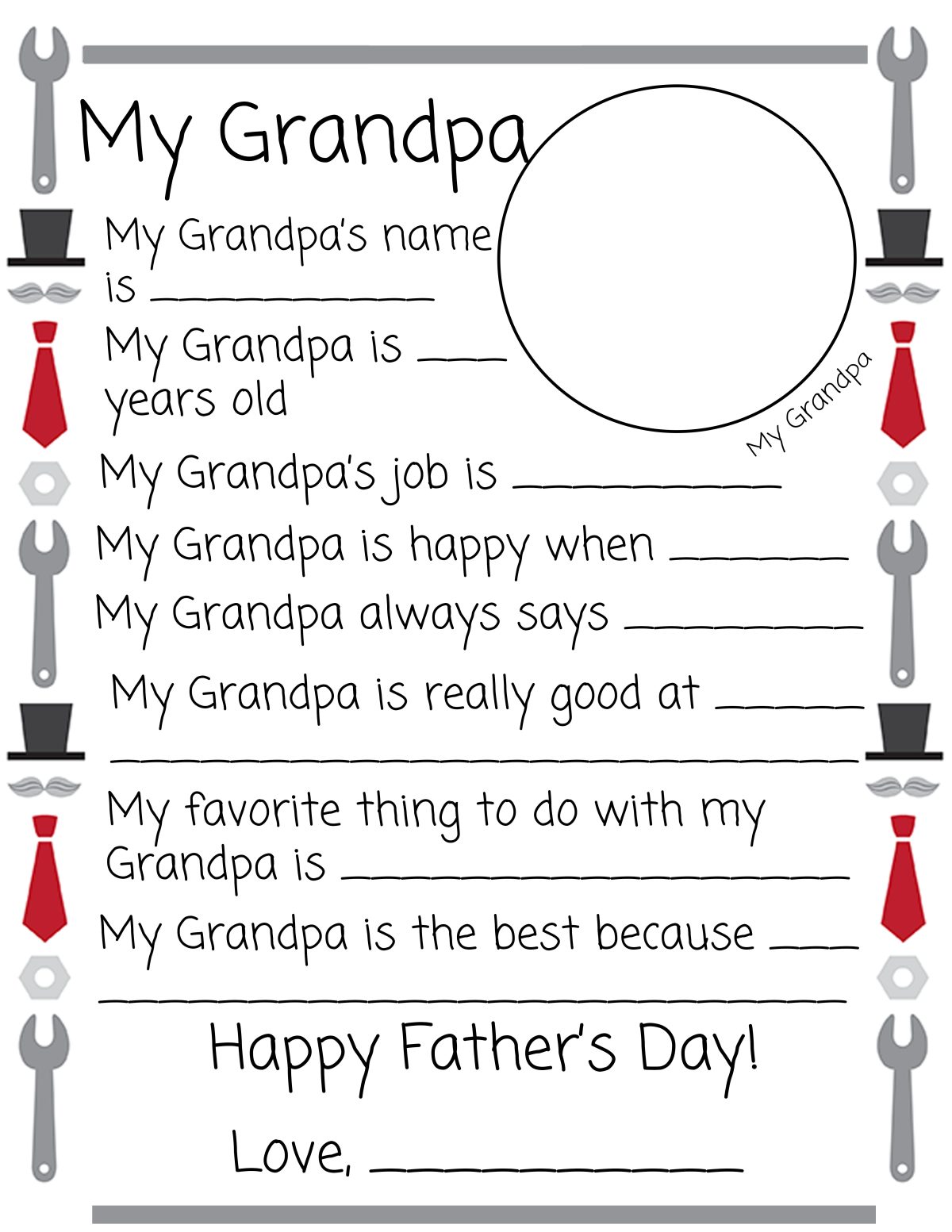 >>> Click here for the Dad Printable. <<<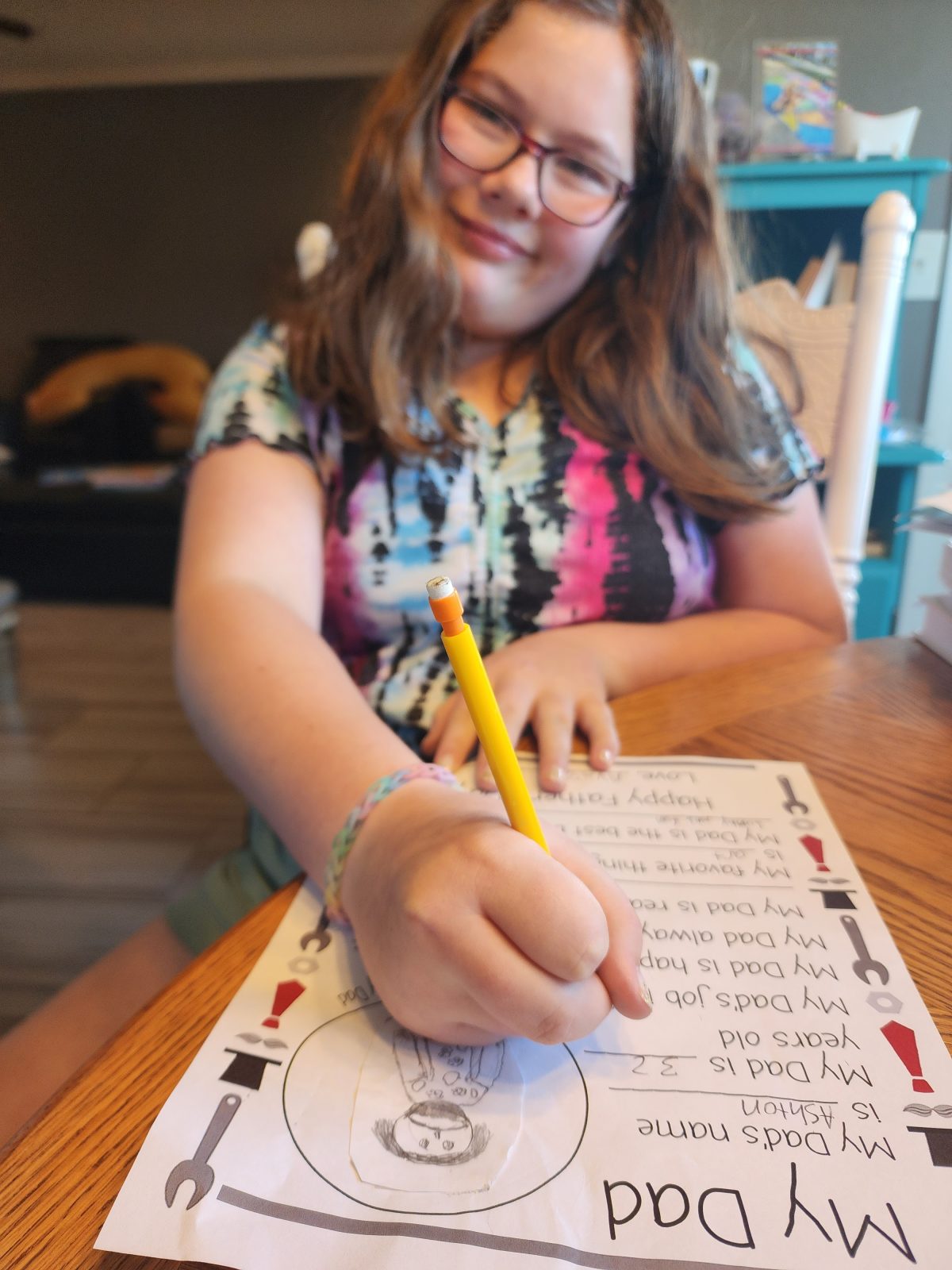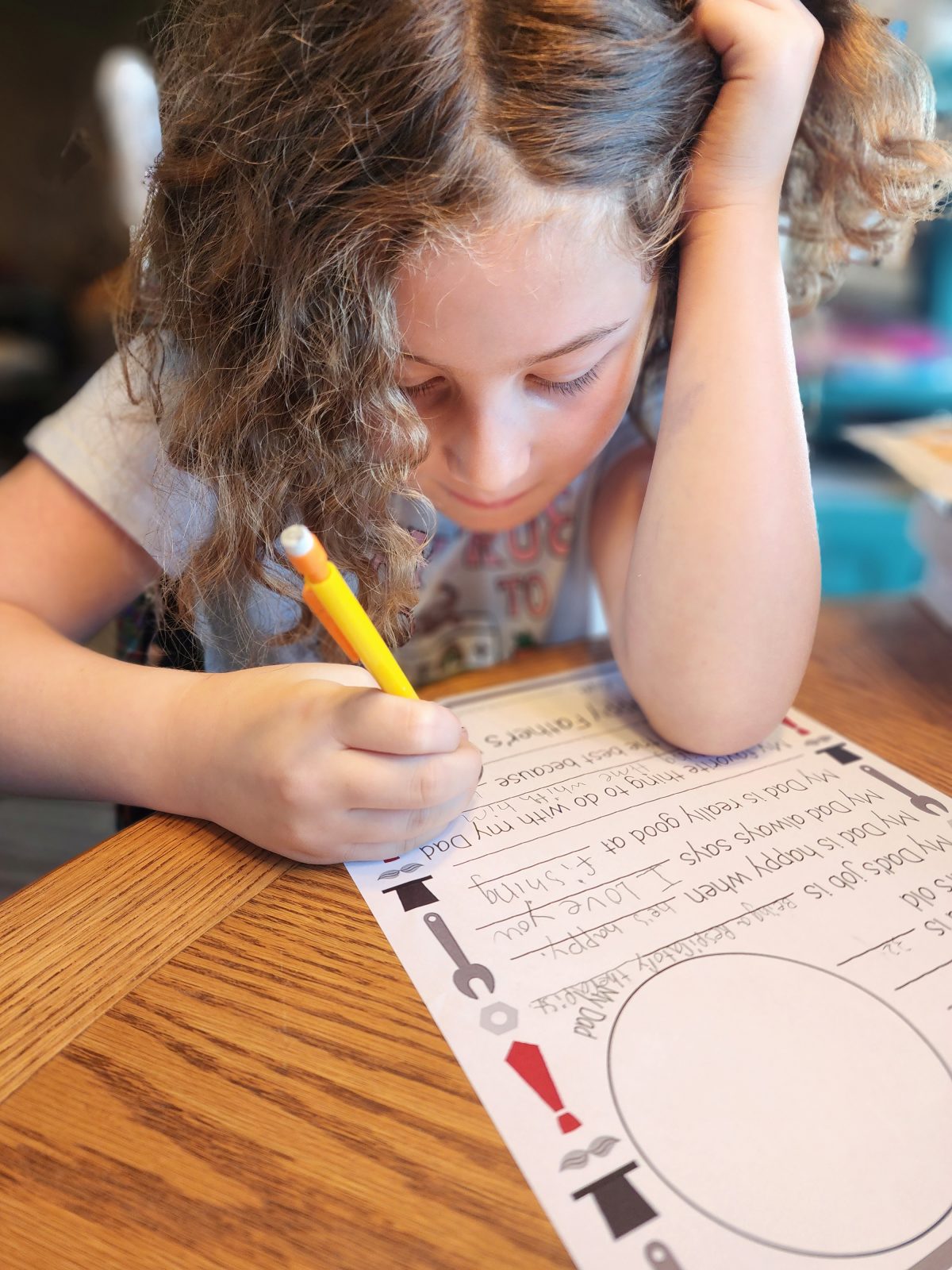 Filling out their answers on their own. I love their sweet and thoughtful answers!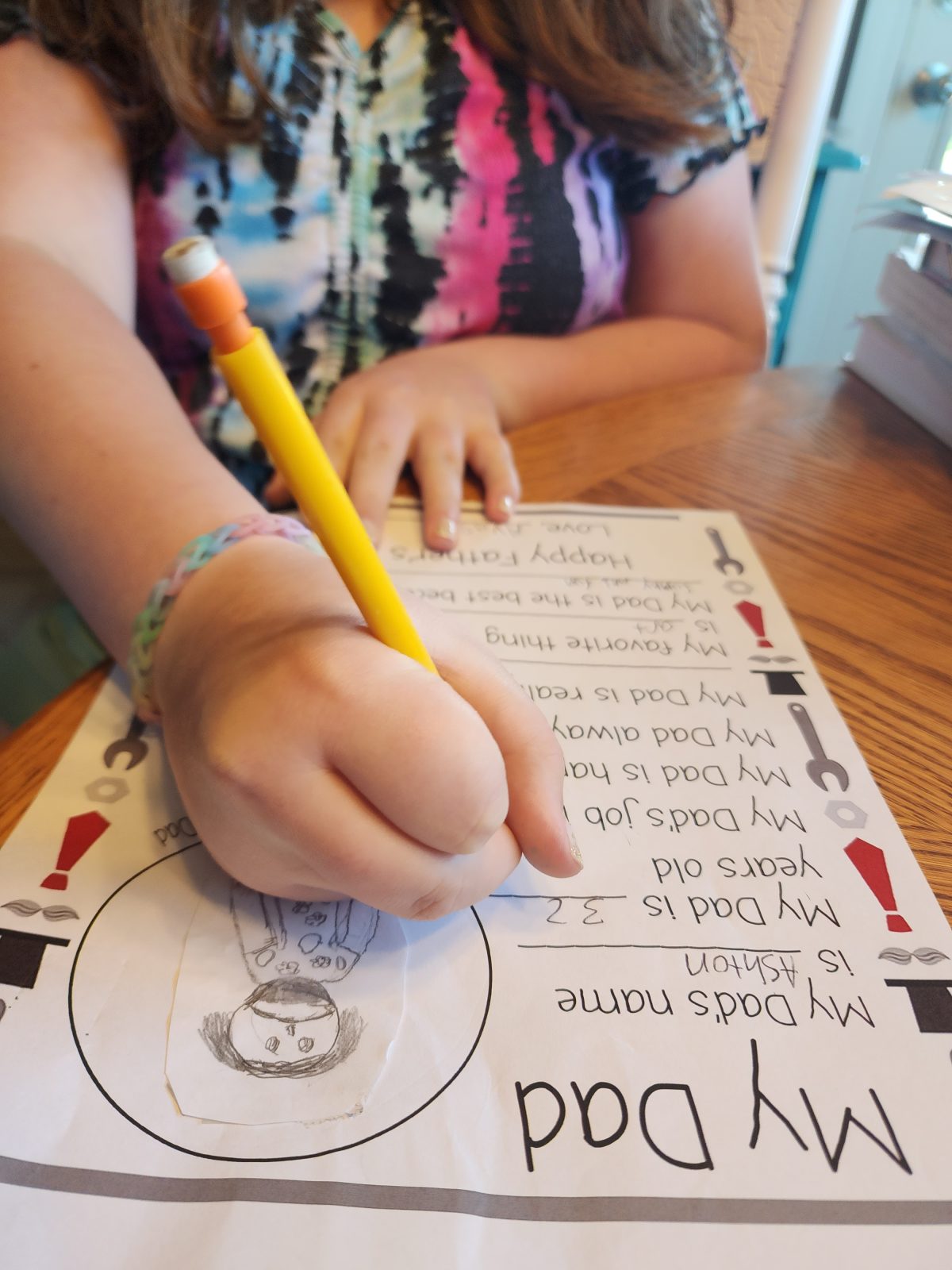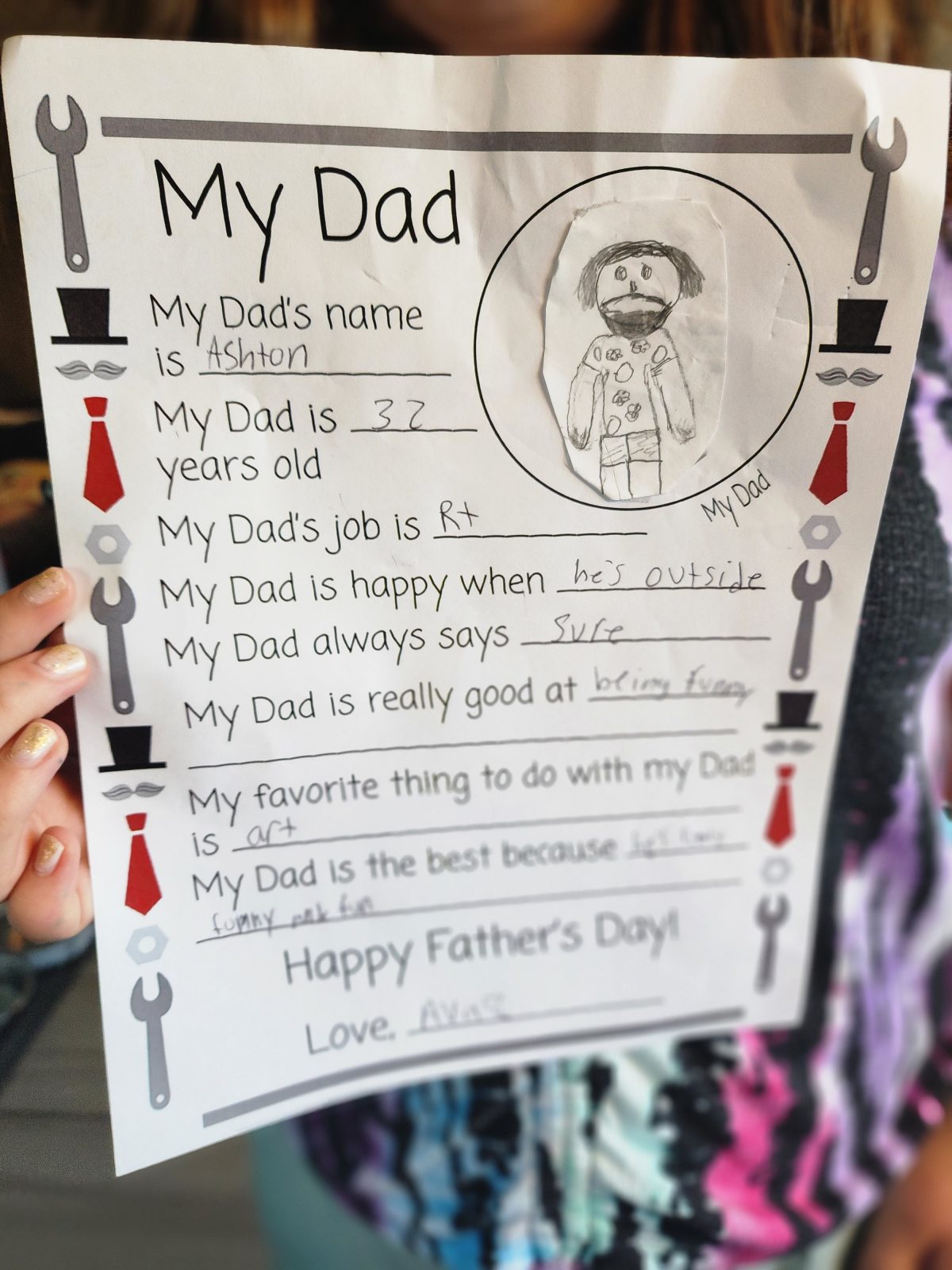 Such a cute gift that I know their Dad will love!