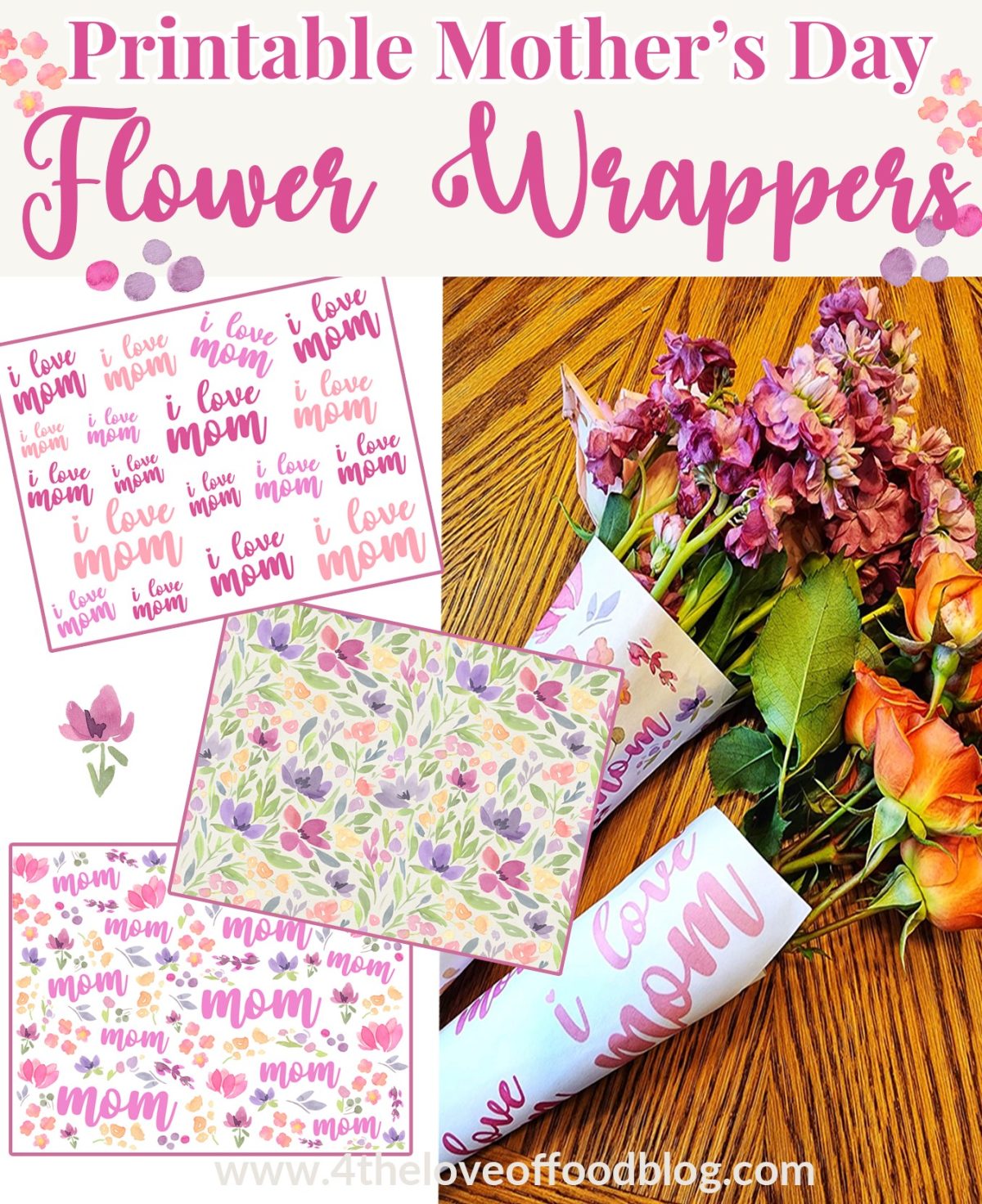 Mother's Day is this Sunday and one of my favorite gifts from my girls has always been fresh picked flowers.
So I designed these printable flower wrappers as a cute gift idea for Mother's Day (or any day you want to give flowers, really).
Make your spring flowers extra special with these pretty Mother's Day themed flower bouquet wrappers.
Choose from three floral designs and give Mom a one of a kind gift to celebrate her!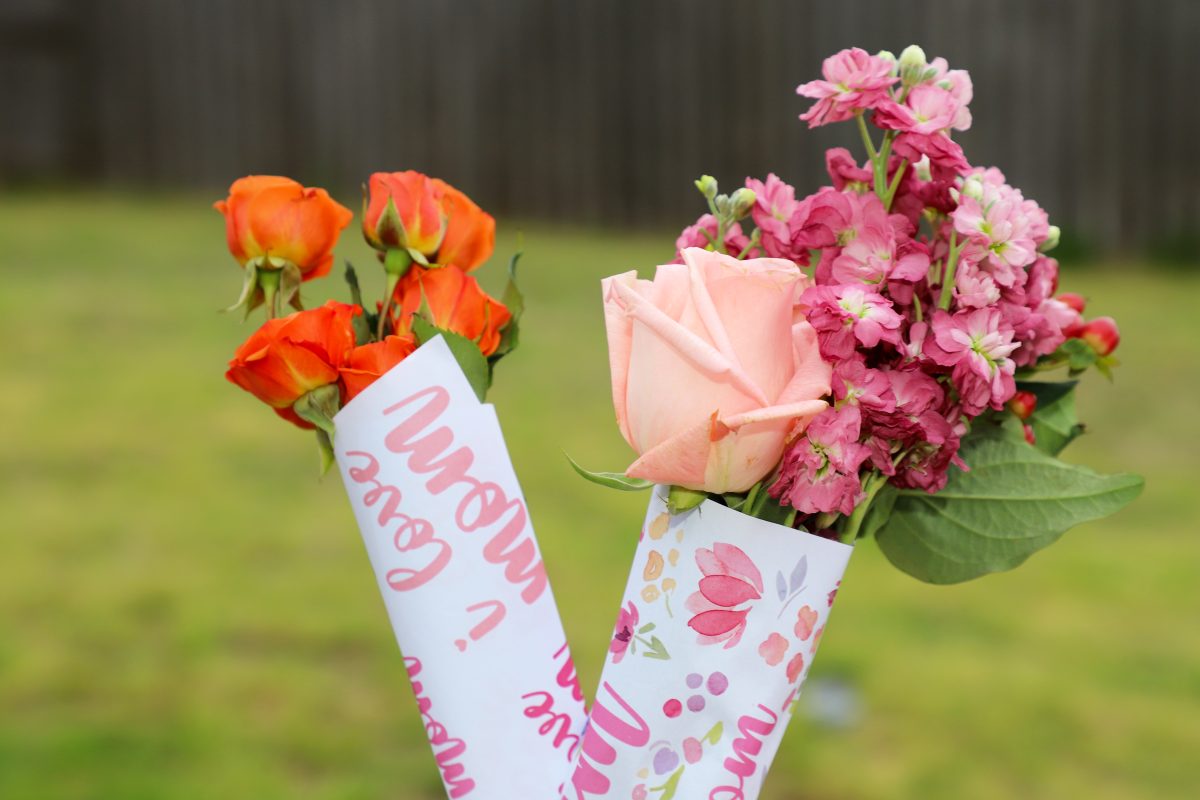 I love how cute these simple bouquets are in the printed wrappers!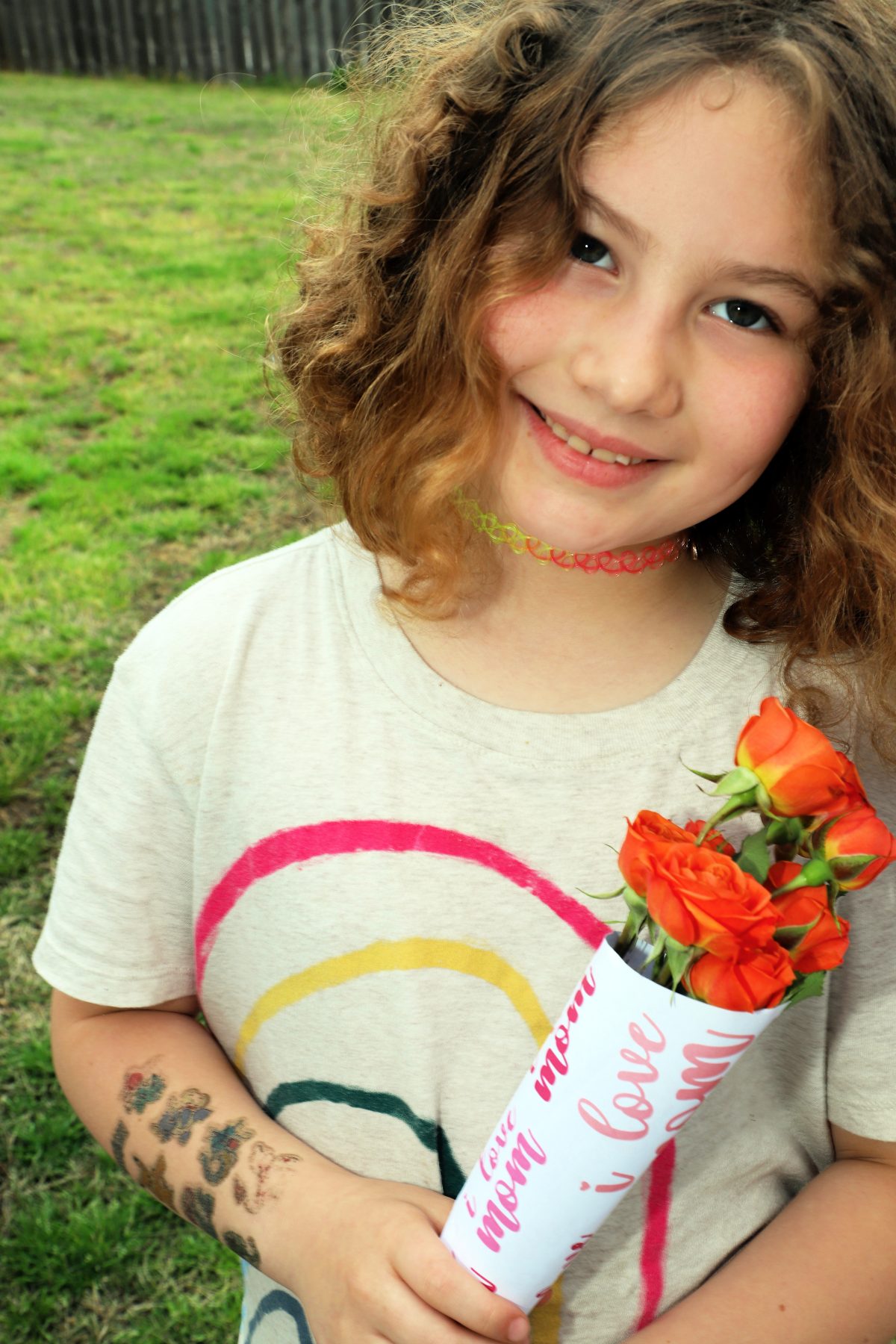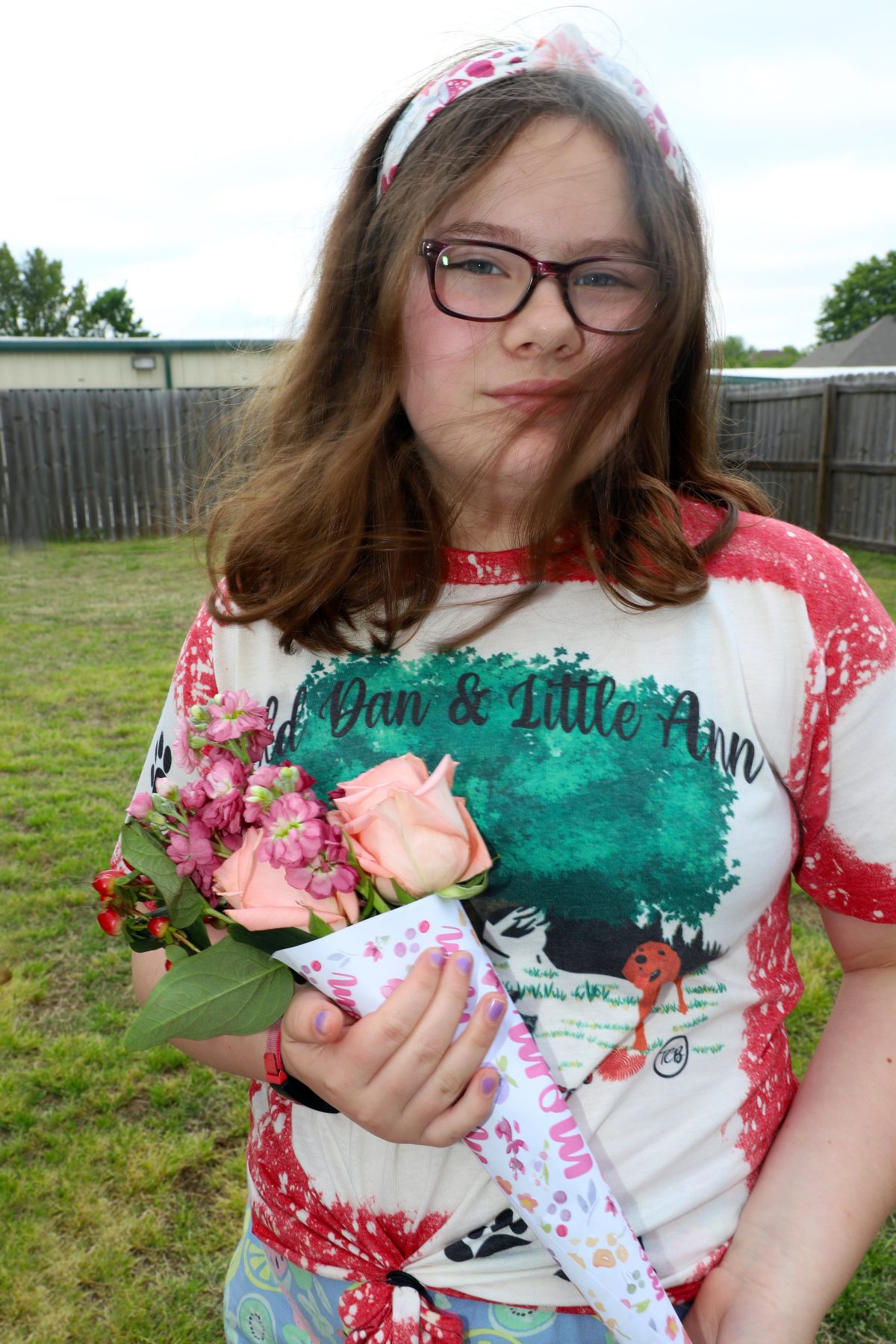 My pretty girls with their pretty flowers for Mama!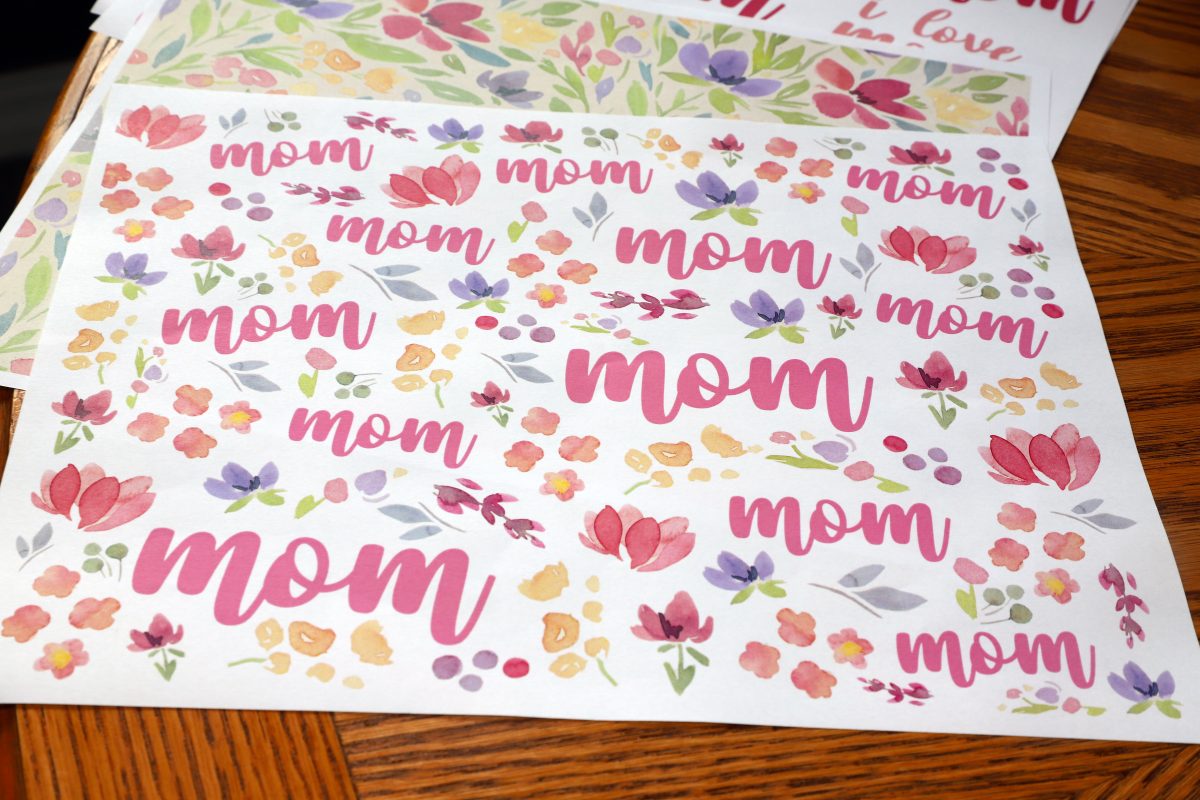 Start by printing out the paper design you want. There are three available to download below.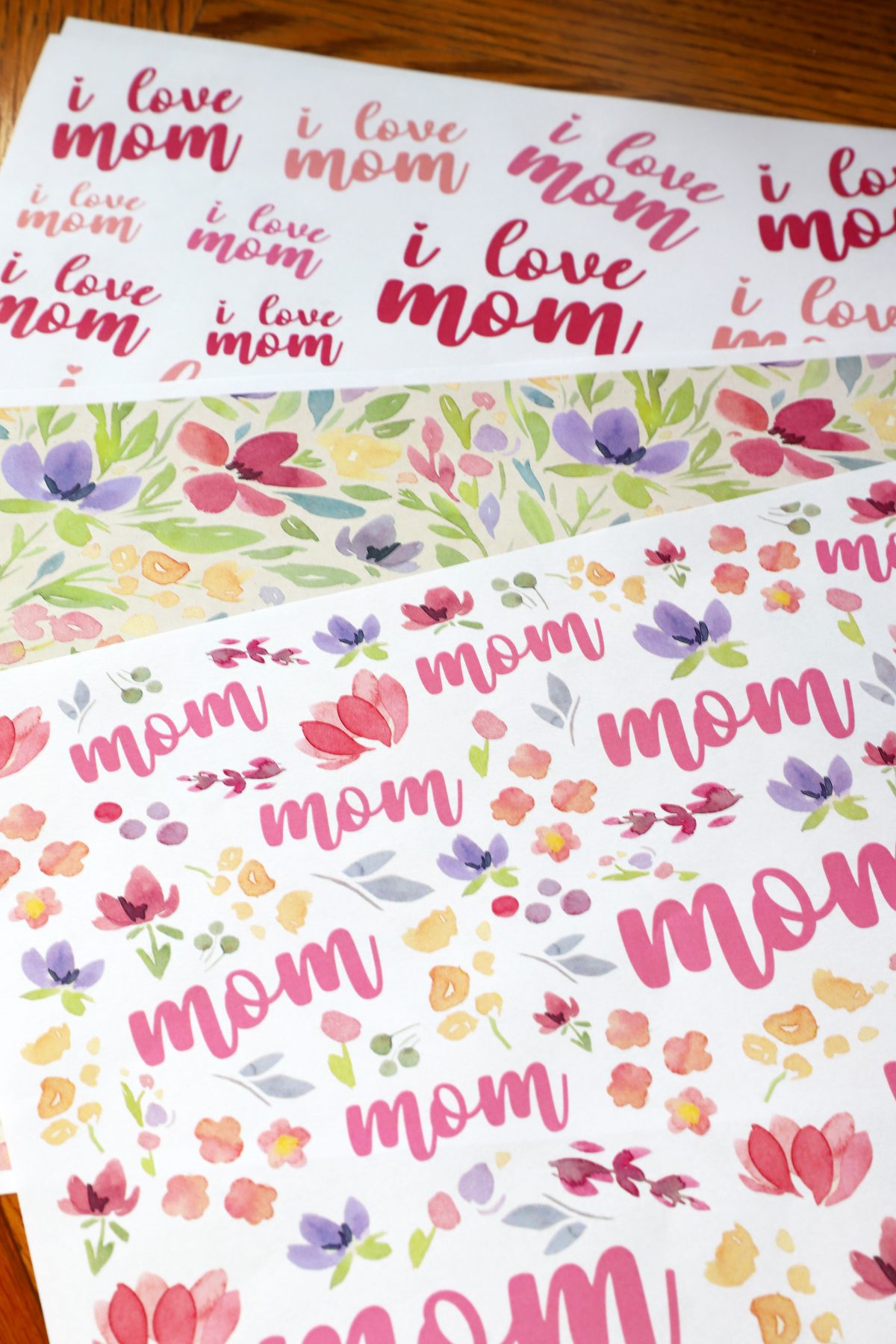 I couldn't choose a favorite so I included three designs including one that is just simple floral designs for any time.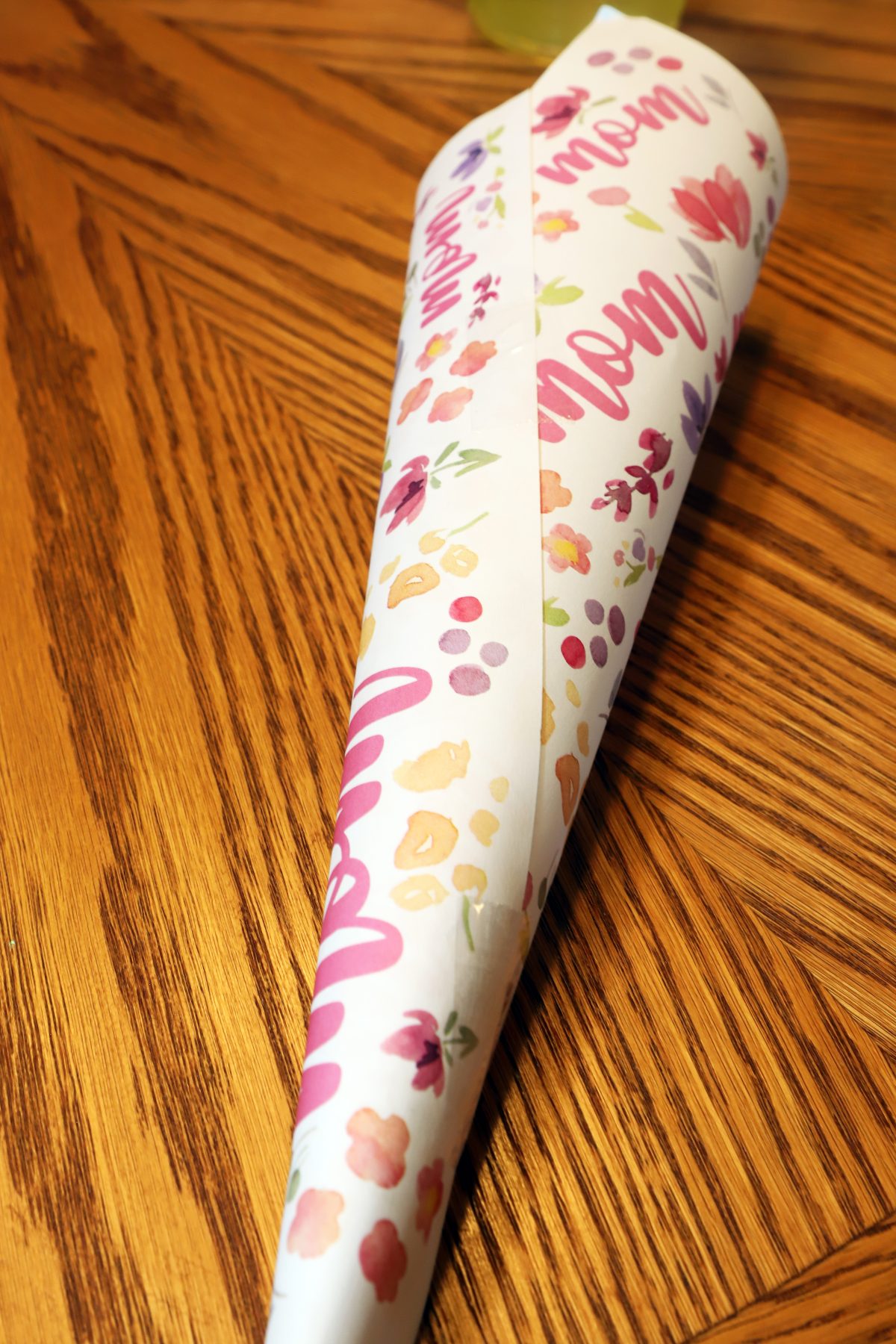 Roll the paper into a tight cone and tape on the sides to secure.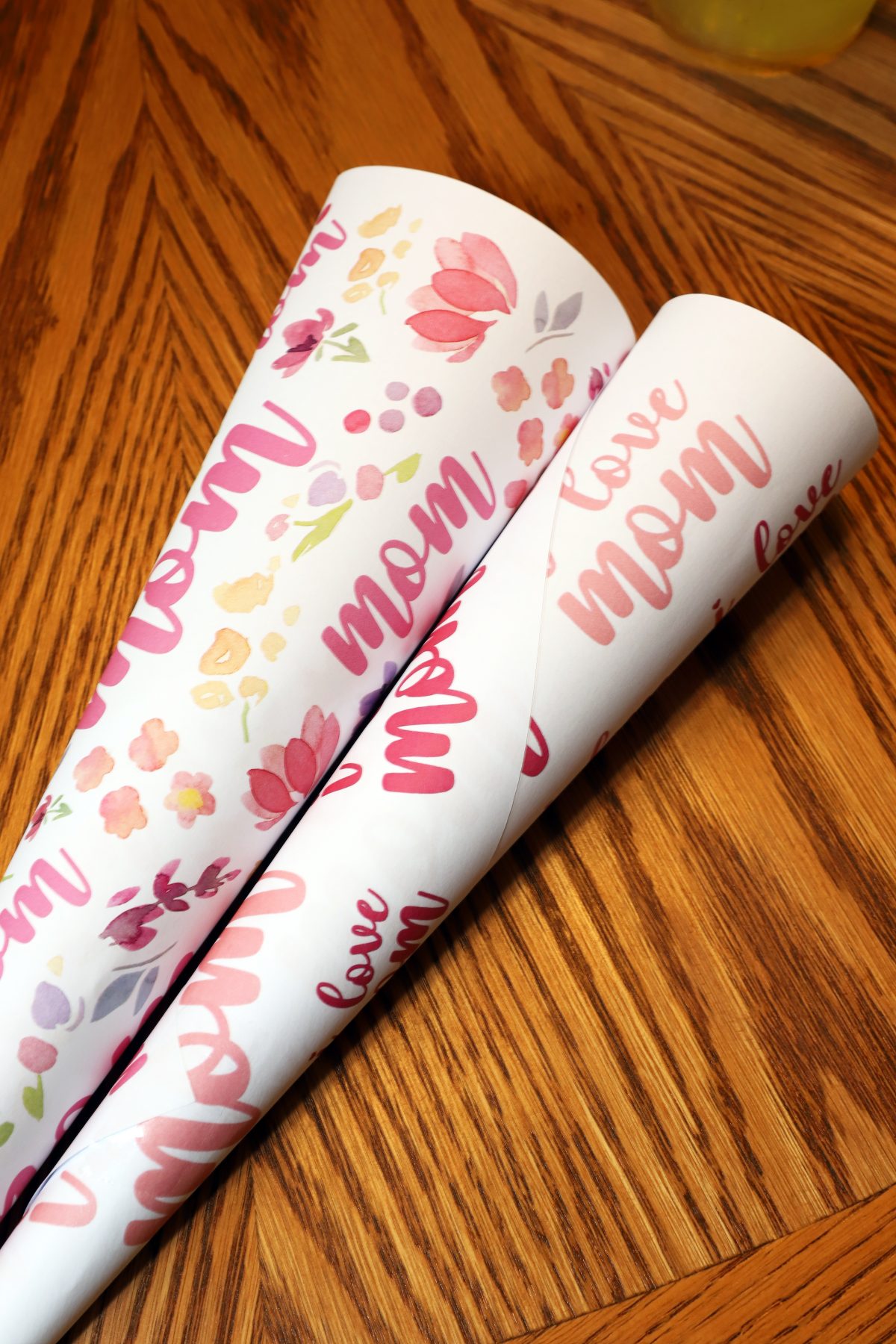 You can make it as thin or as wide as you want to depending on how many flowers you want to add.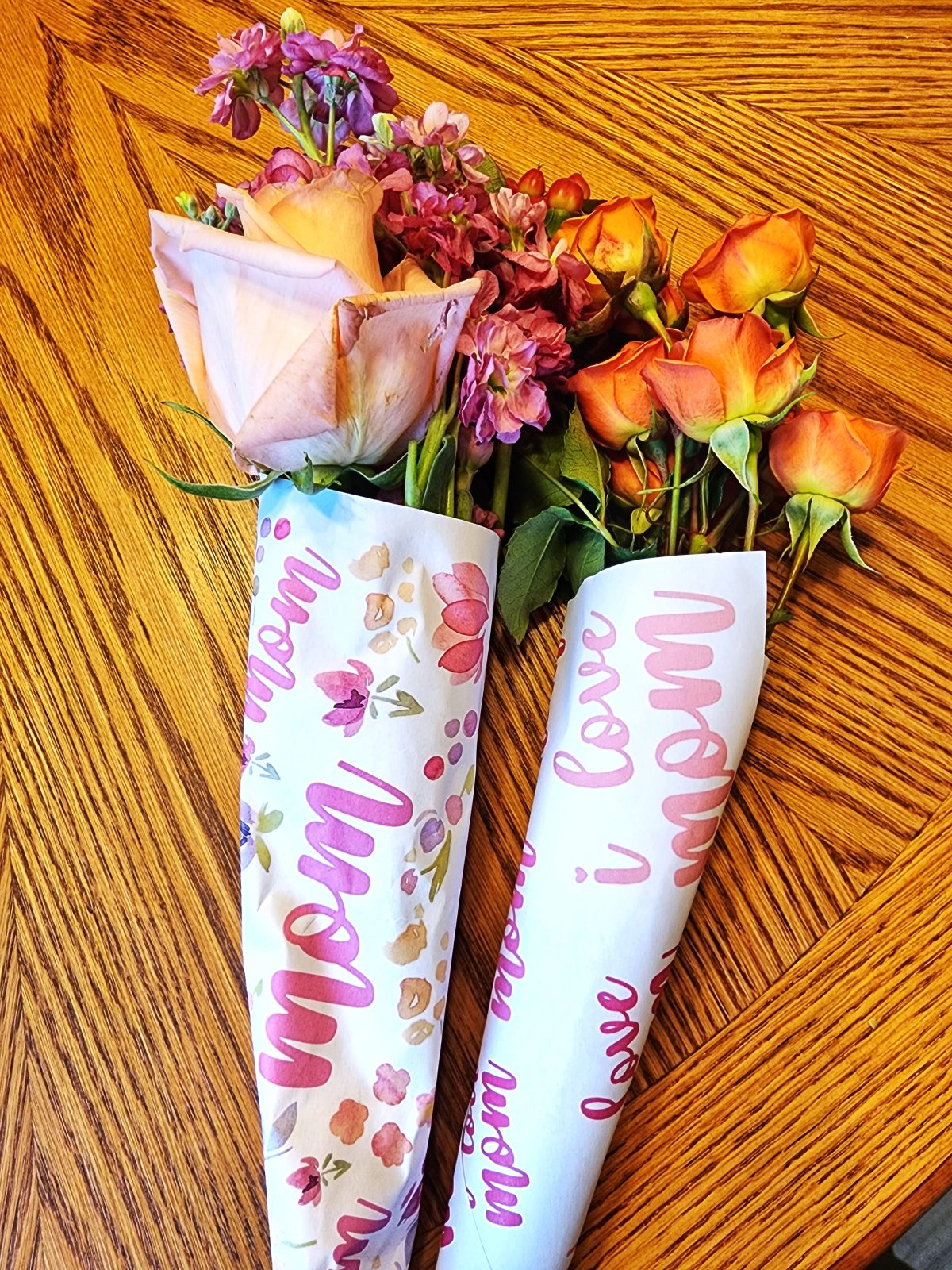 You can trim flowers and add directly to the wrappers.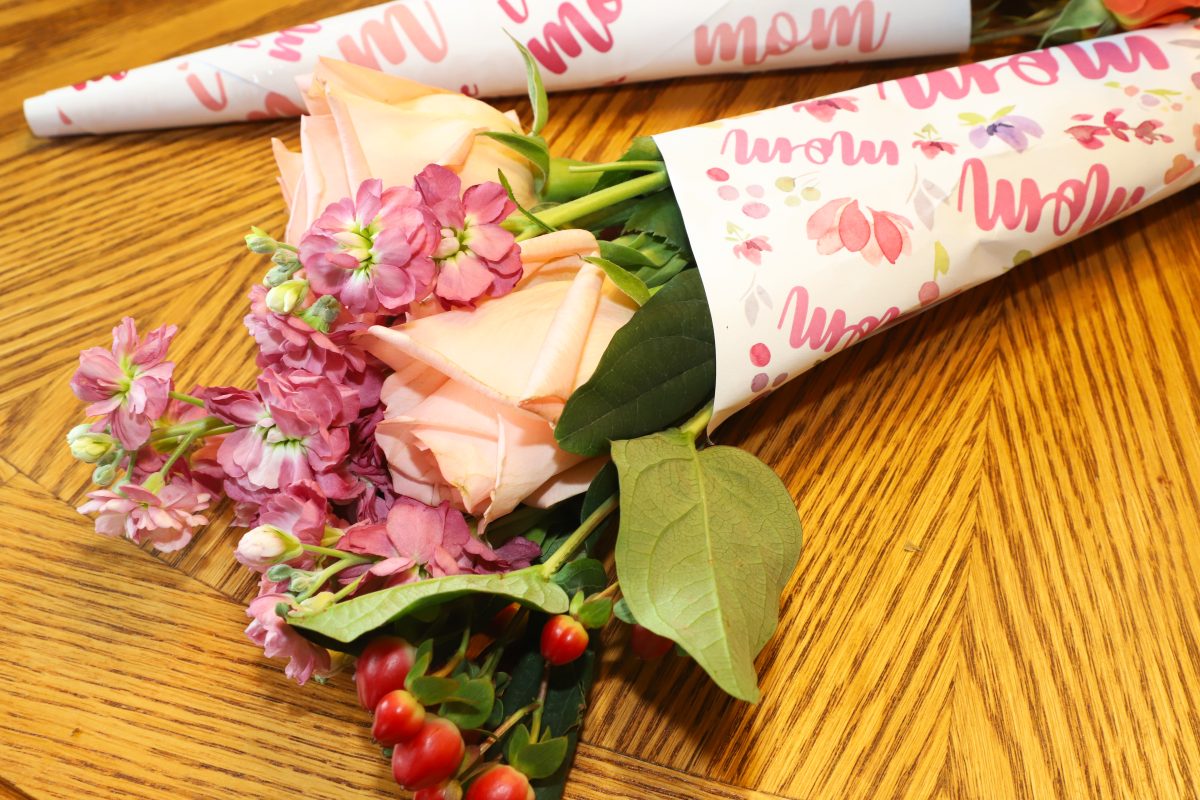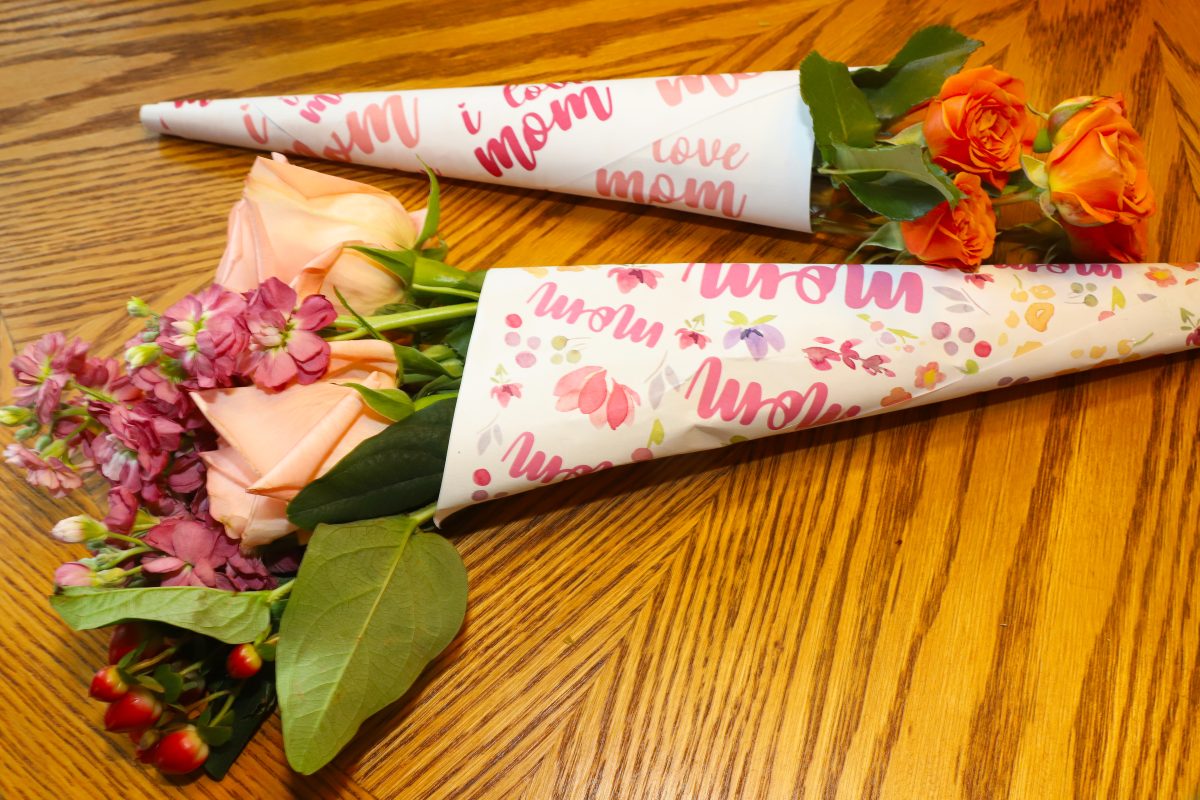 Or to keep fresh longer you can wrap the bottom of the flower bouquet in a damp paper towel then add to a baggie and secure with a rubber band.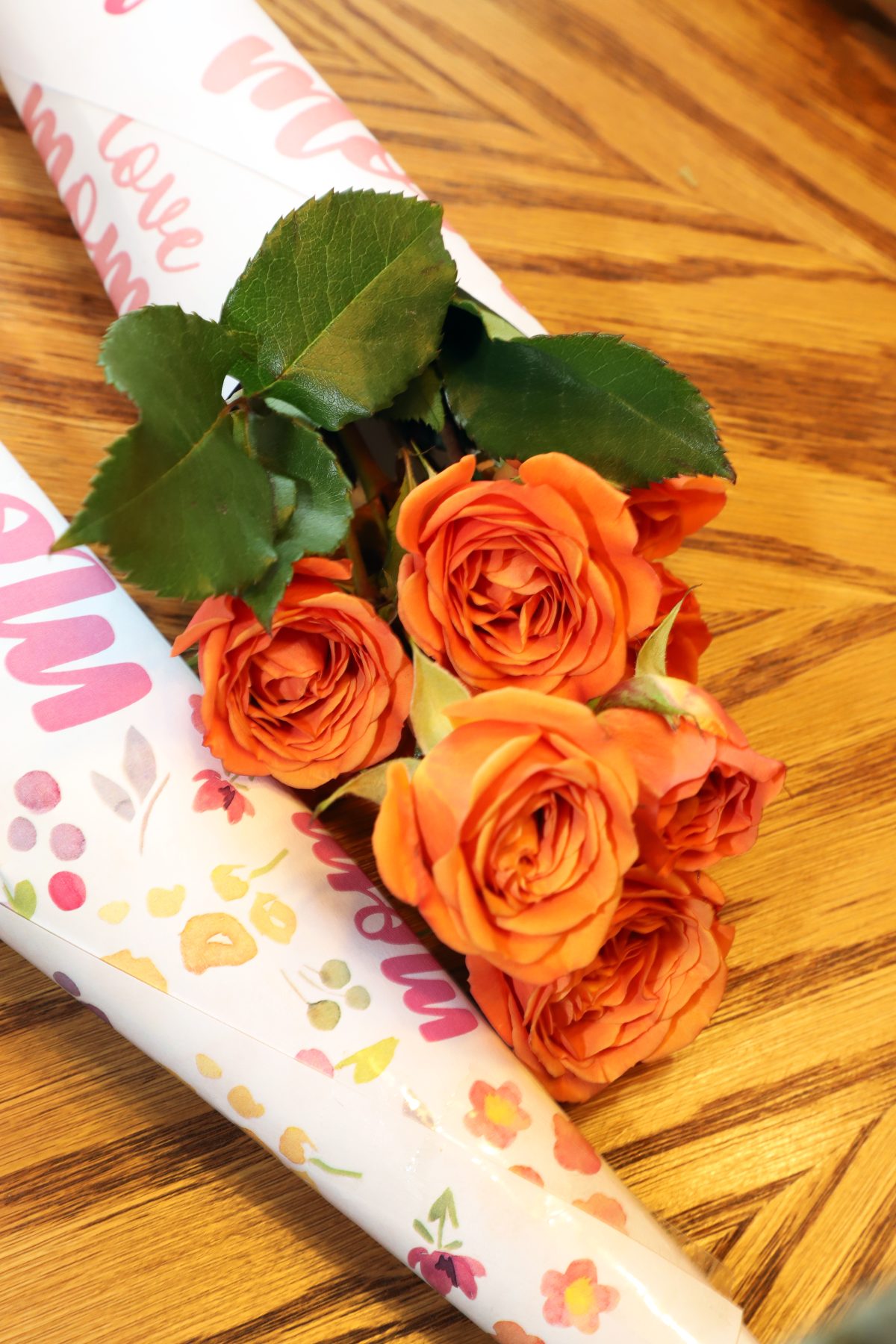 Store bought roses look beautiful too! My favorite are these orange and peach spray roses.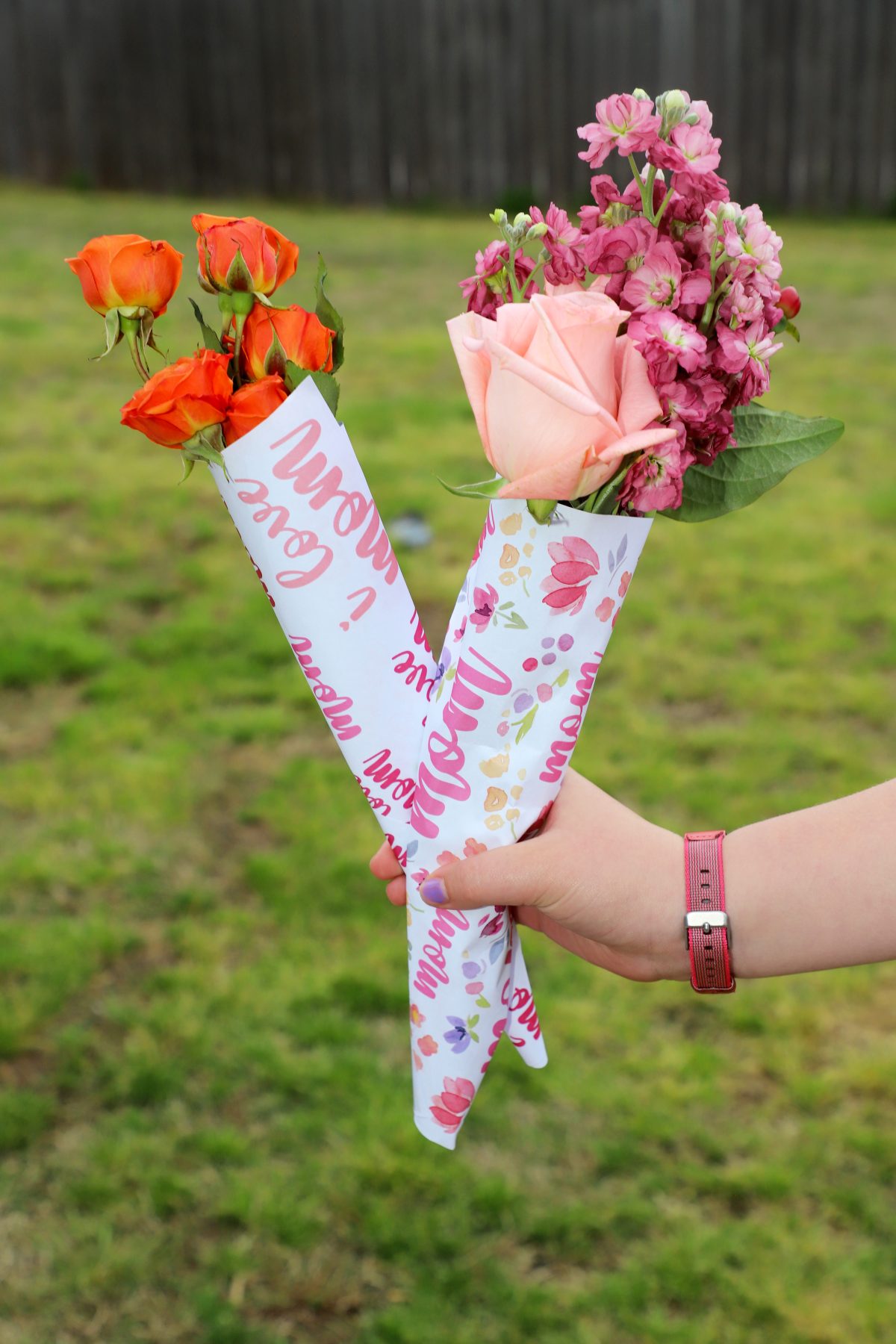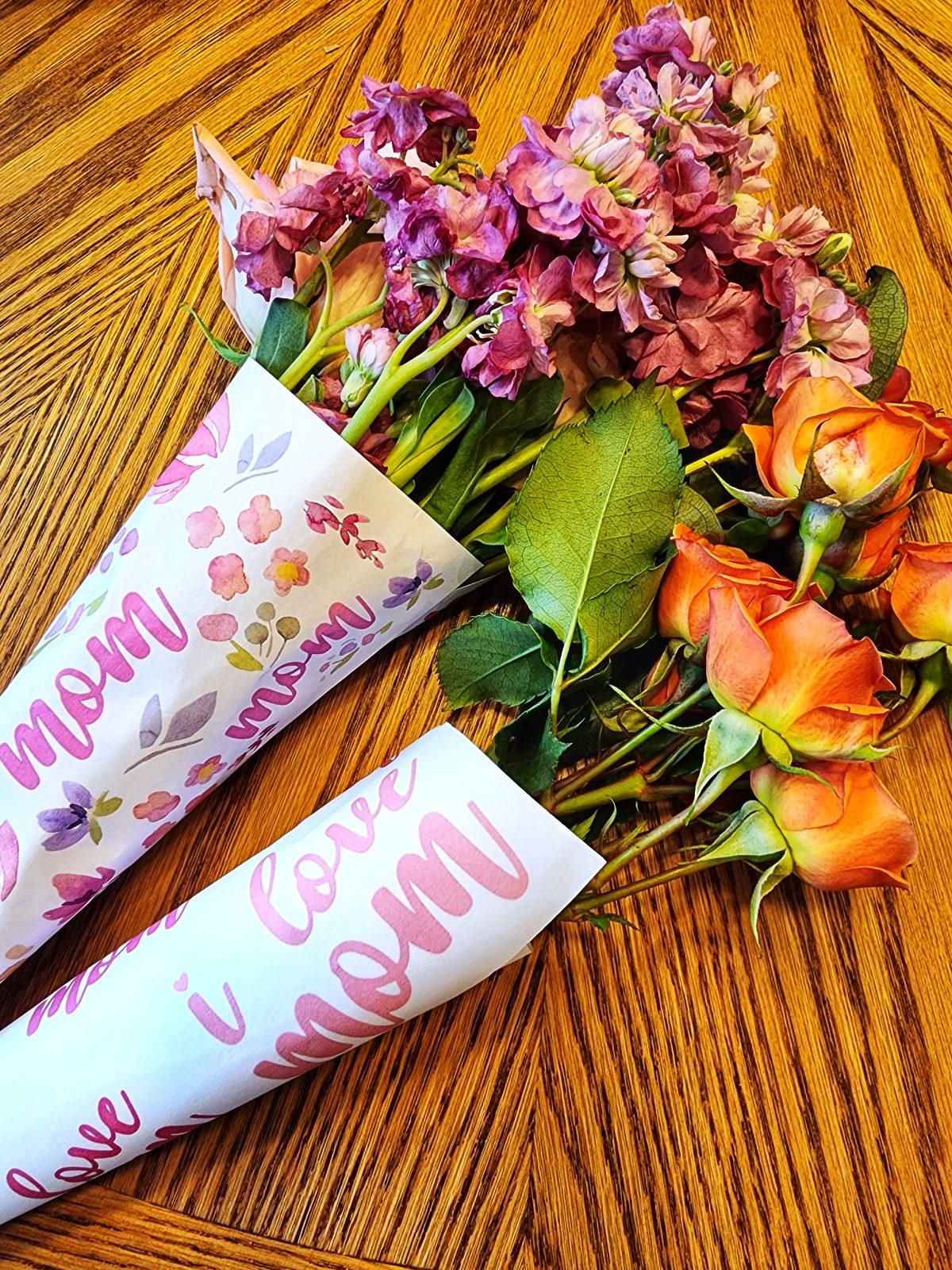 Adorable and ready for gift giving! Hope you enjoy this thoughtful gift idea this Mother's Day.
Download your flower wrappers below!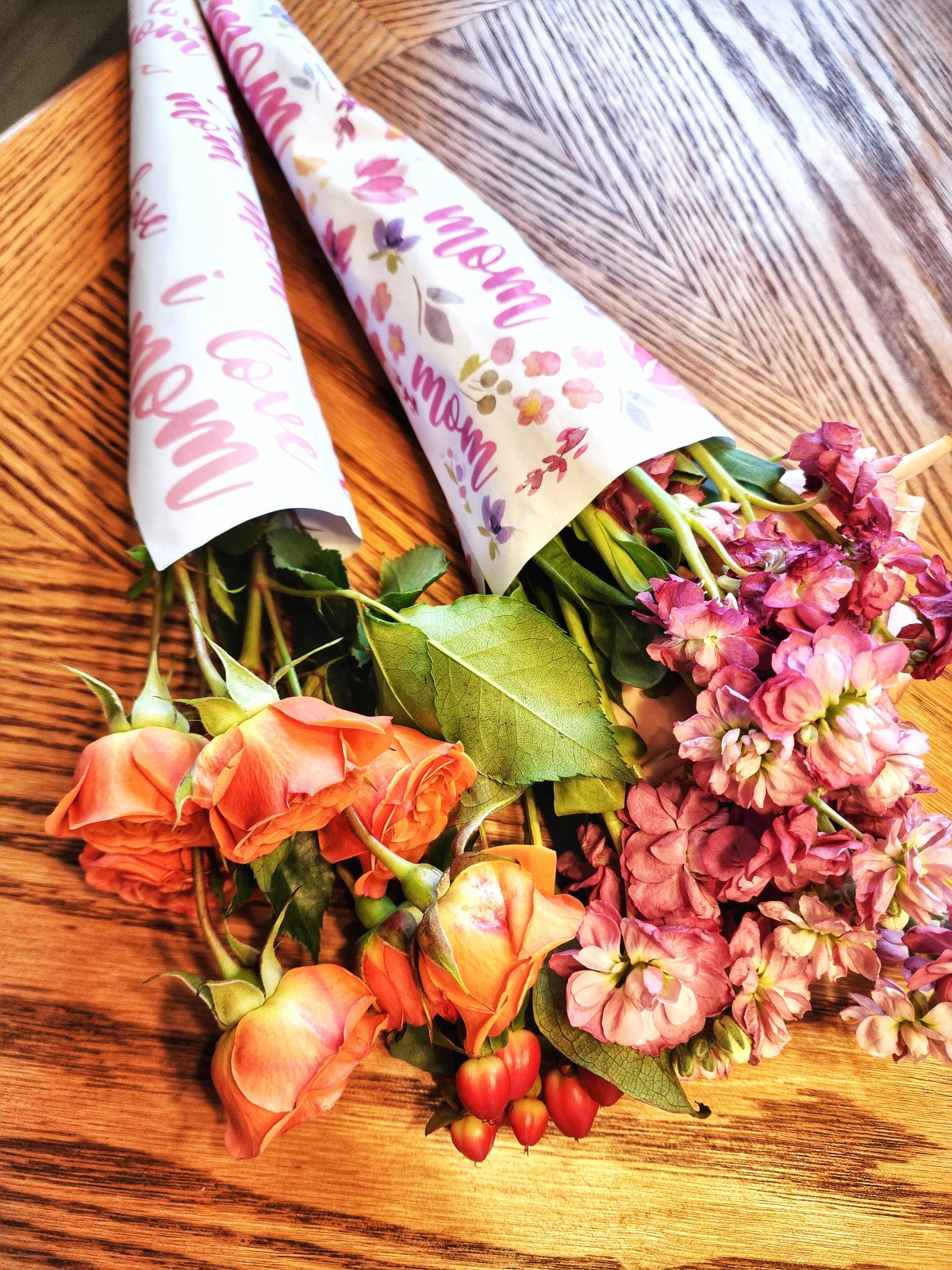 There are three different designs available to download and print for free.
Two are Mother's Day themed with text and one is a simple floral design for anytime you want to gift flowers!
>> Click the links to download and print.<<