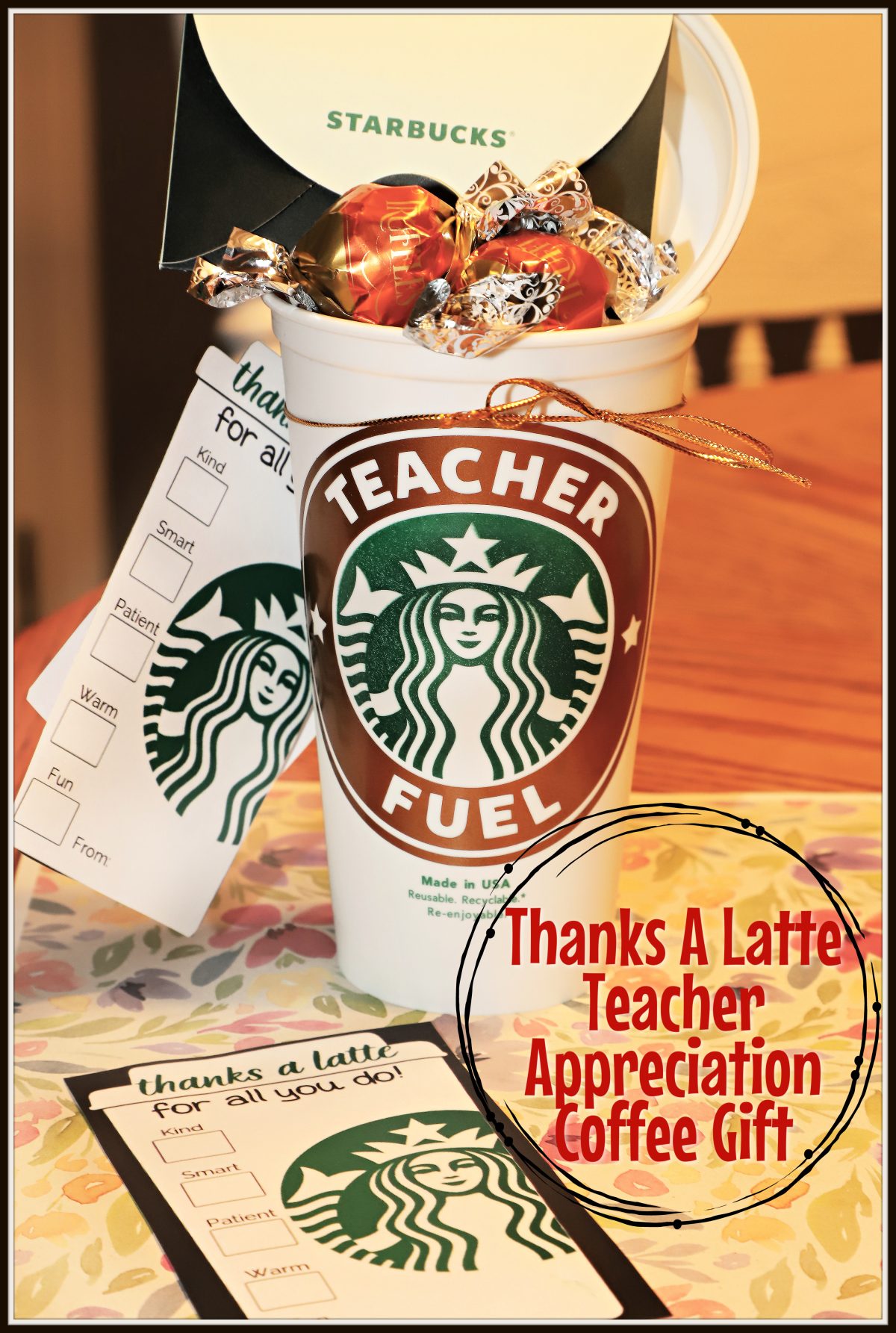 It's Teacher Appreciation Week and my girls have been making so many sweet gifts for their favorite teachers.
From handwritten cards to pretty pictures they always think of thoughtful and one of a kind gifts. But this year we decided to add a coffee themed treat complete with chocolate, a decorated cup, and a gift card. Because we all know most teachers need caffeine and drink a lot of coffee!
These make great gifts year round too but I especially like it for Teacher Appreciation, birthdays, the last day of school, and as a welcome present for the beginning of the school year.
"One child, one teacher, one book, one pen can change the world." – Malala Yousafzai
Scroll down for details.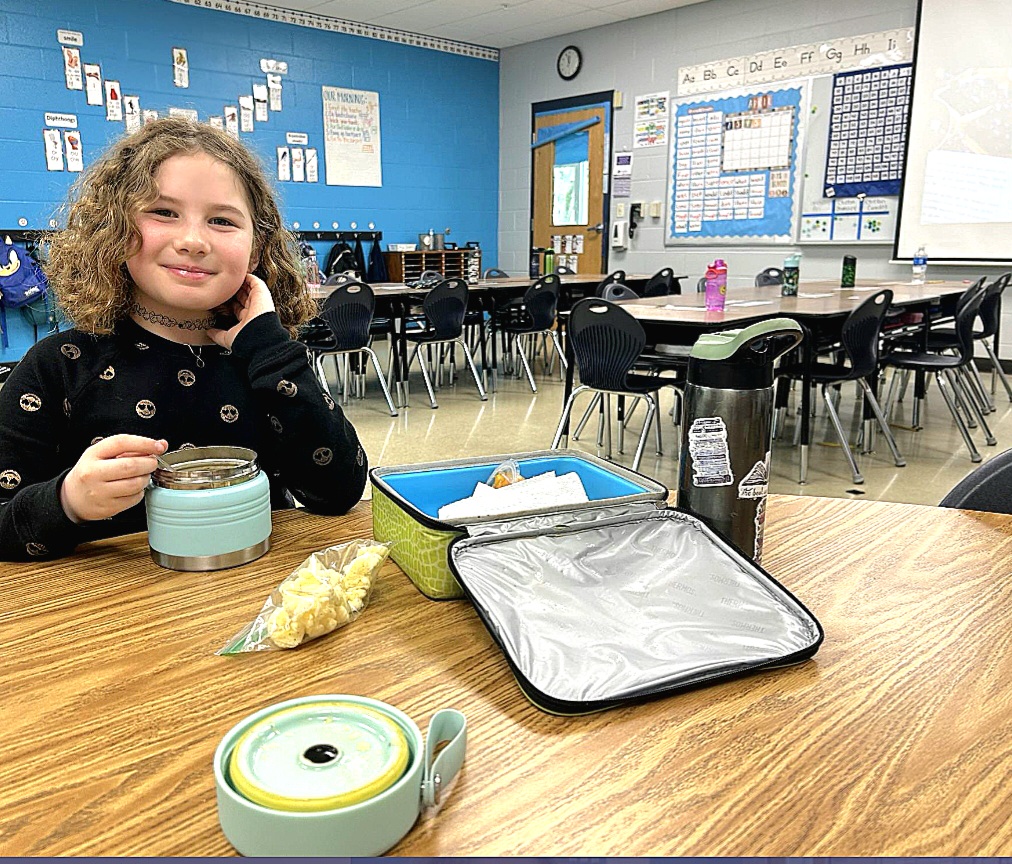 My sweet Stella at school this year.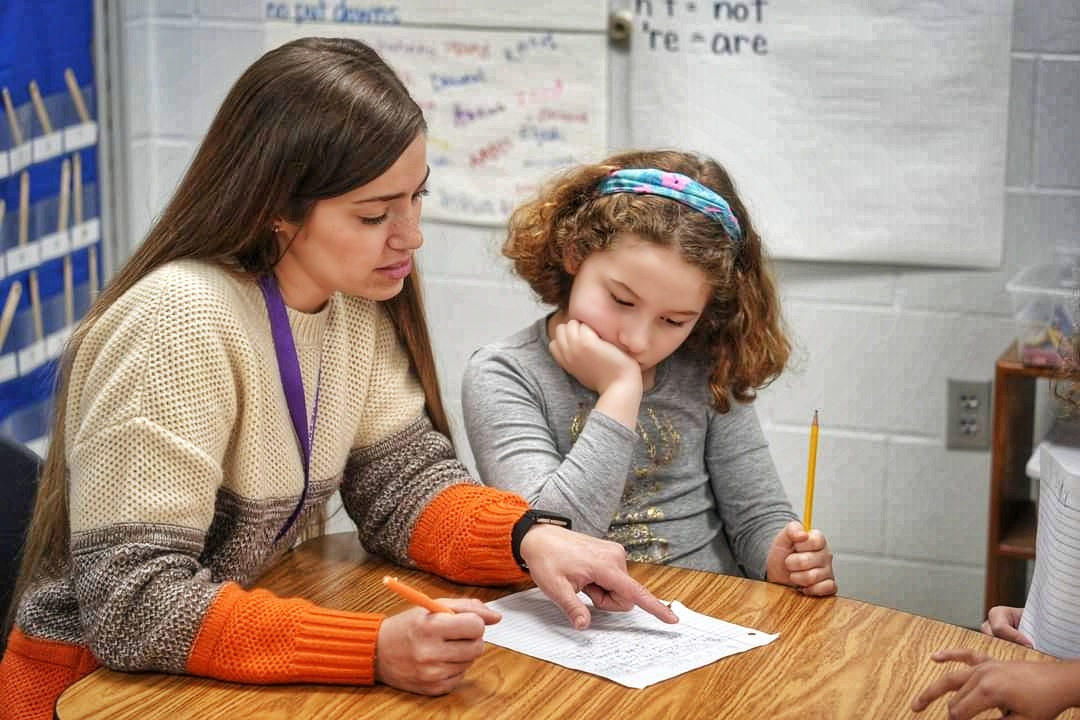 Stella and her teacher Mrs. P, who always pushes her to try harder, share a sweet moment in class.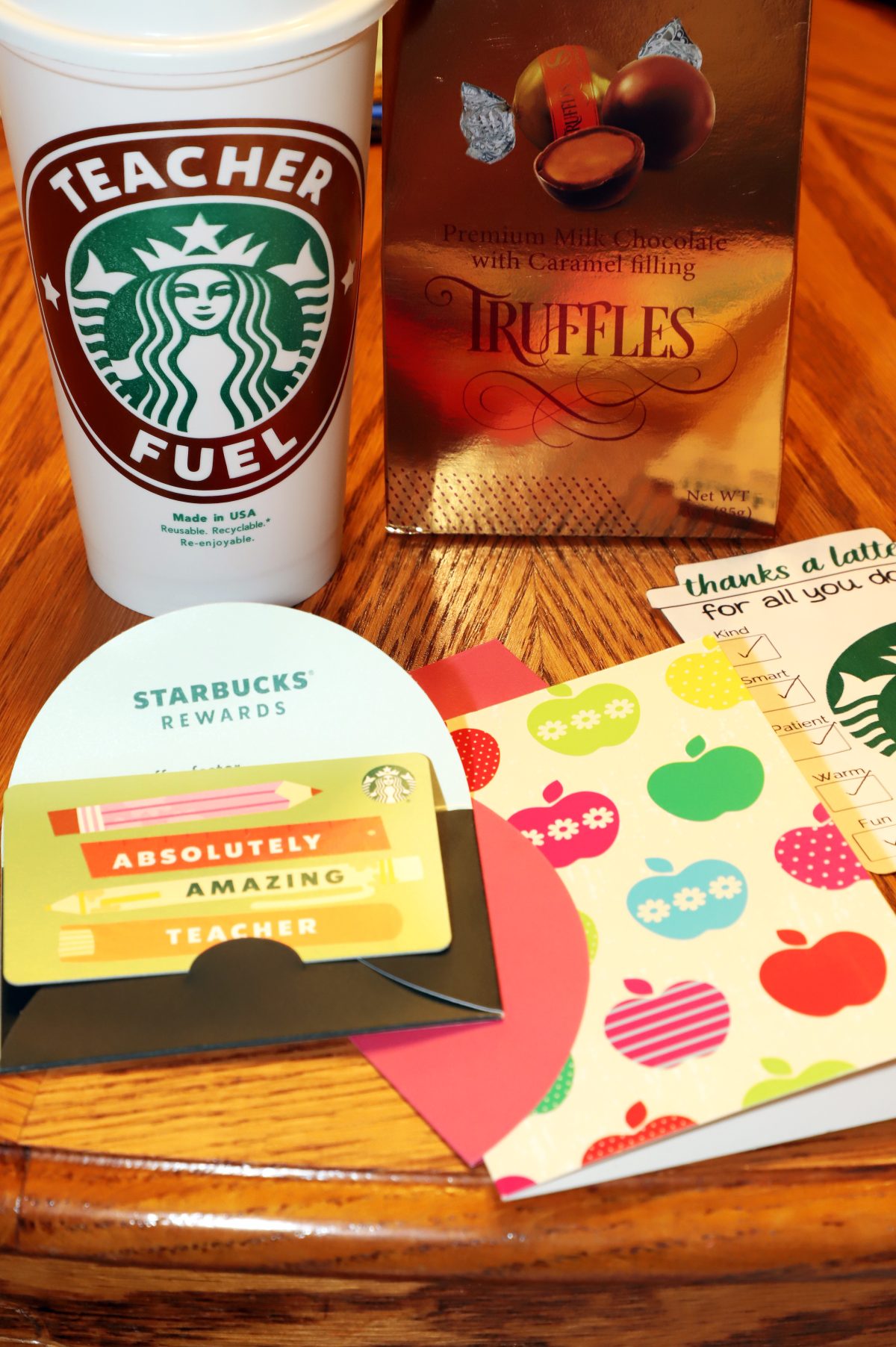 When I found this cup I knew I had to make a cute teachers gift centered around it!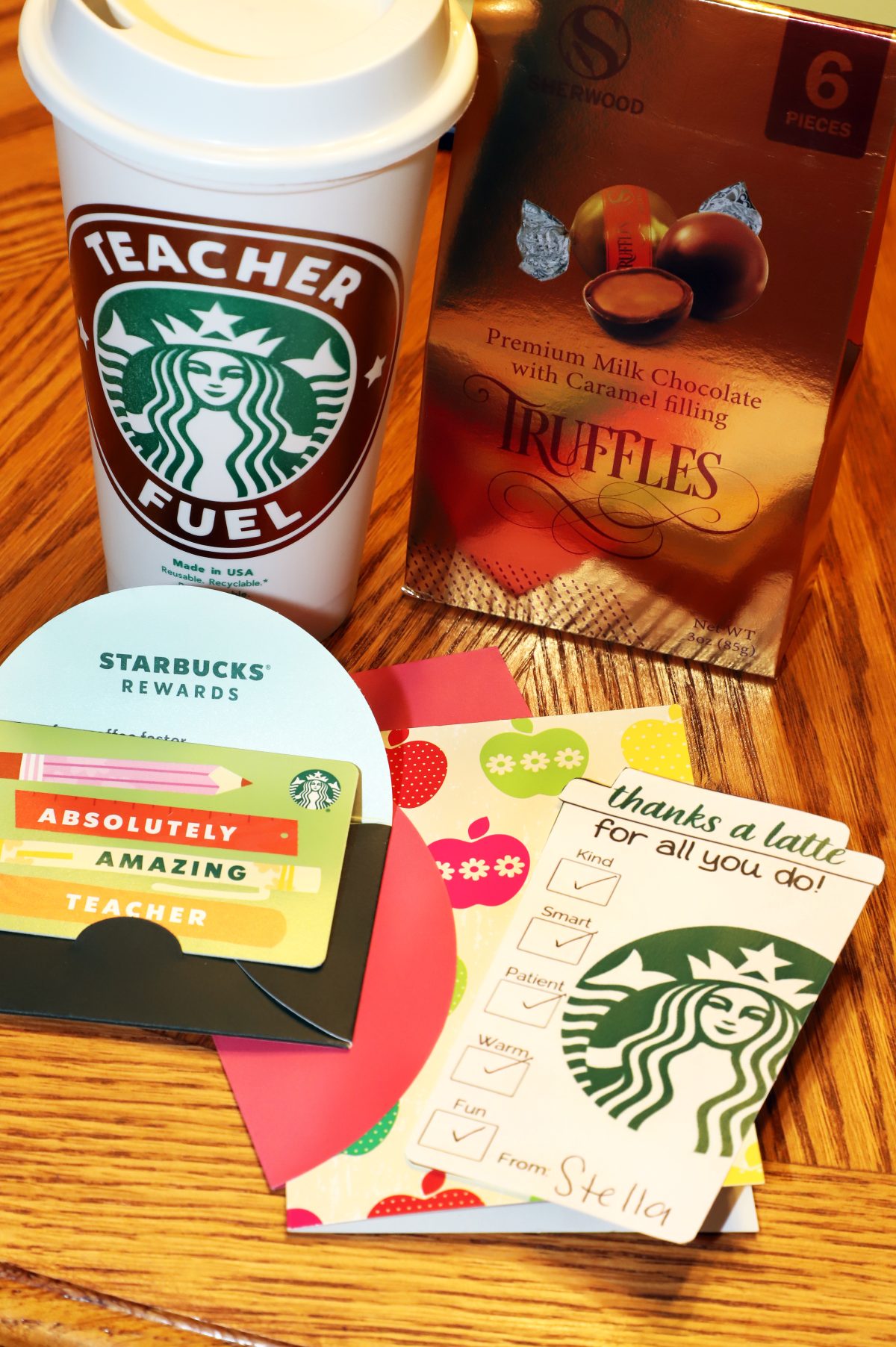 This simple gift can be customized depending on the recipient and what they like.
Here's what I included:
Starbucks gift card
Teaching themed reusable coffee cup
Handwritten card from their student
A sweet treat like chocolate truffles
A cute themed label and string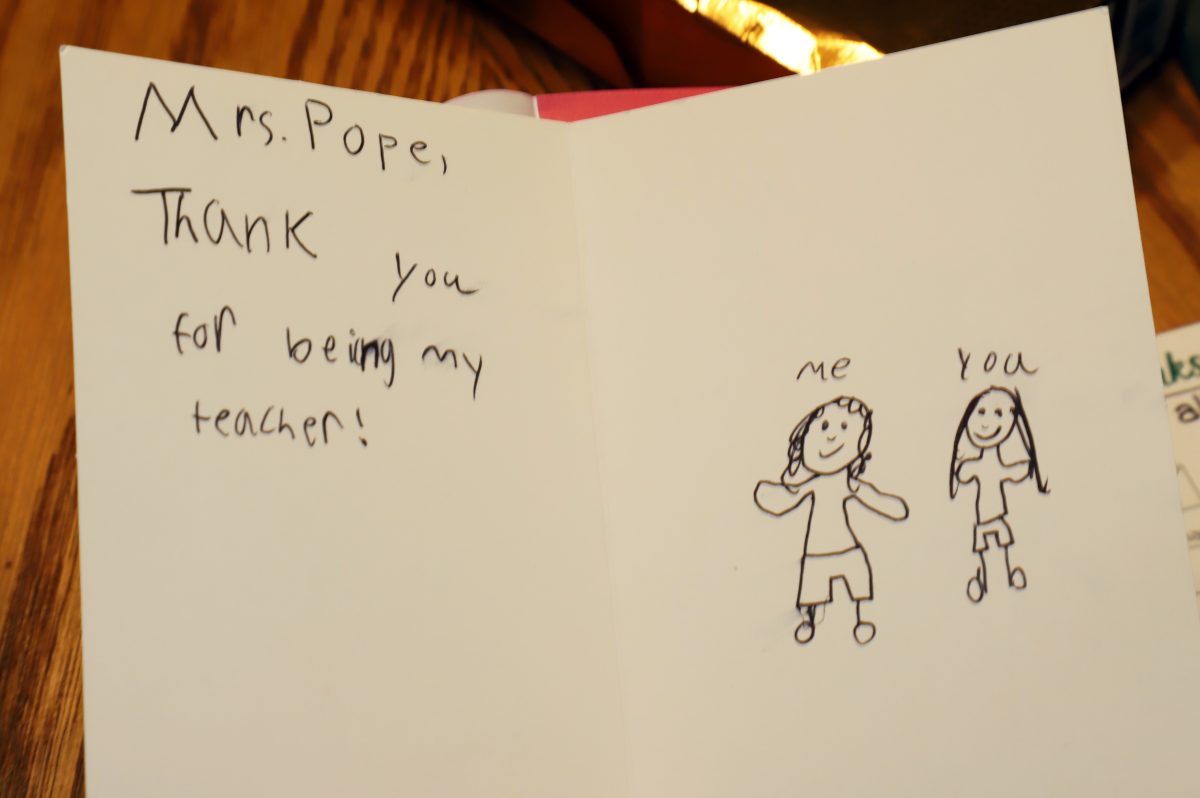 First, I had Stella write a thank you card to her teacher.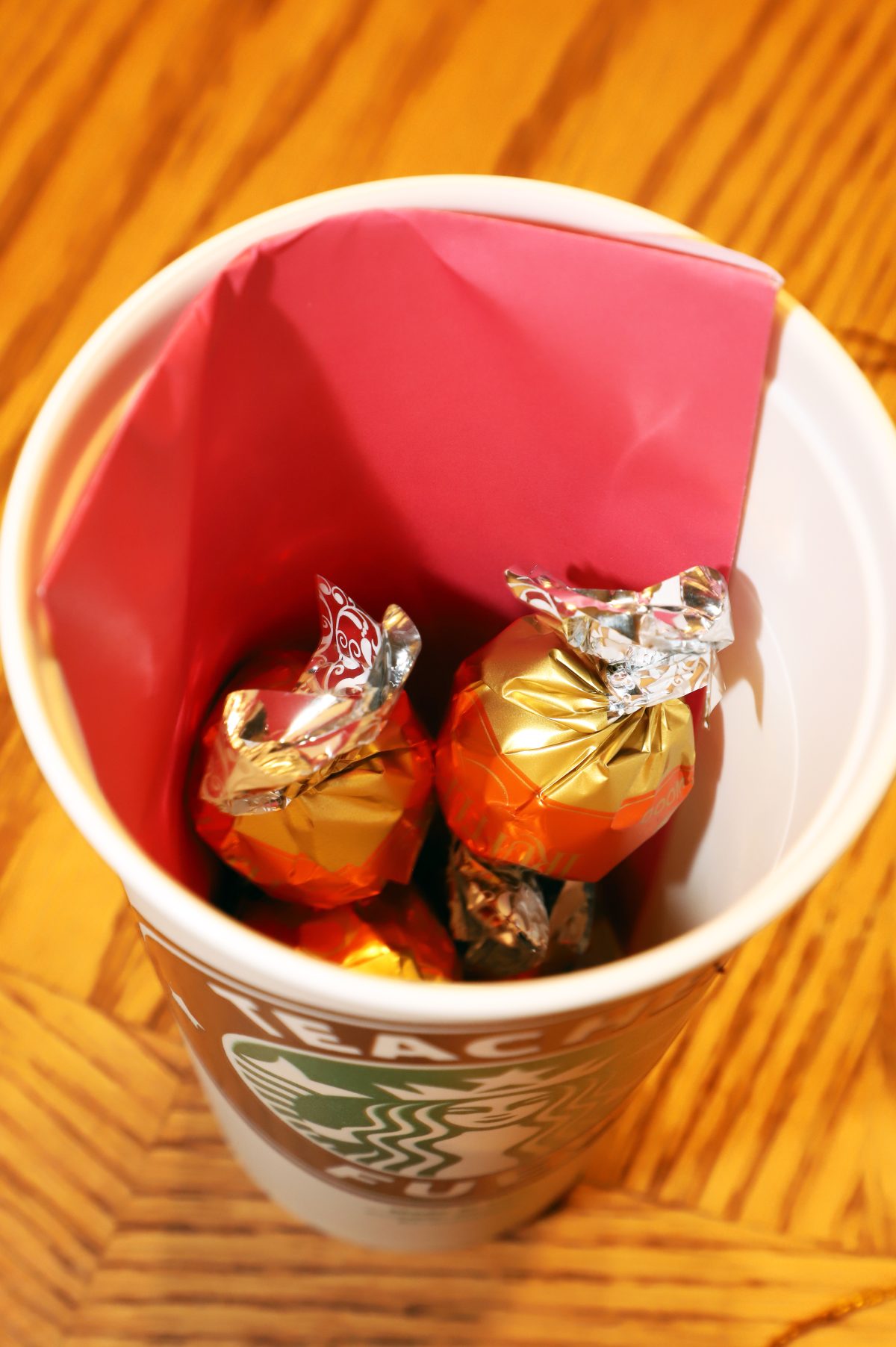 Then we added the card, gift card, and truffles to the inside of the coffee cup.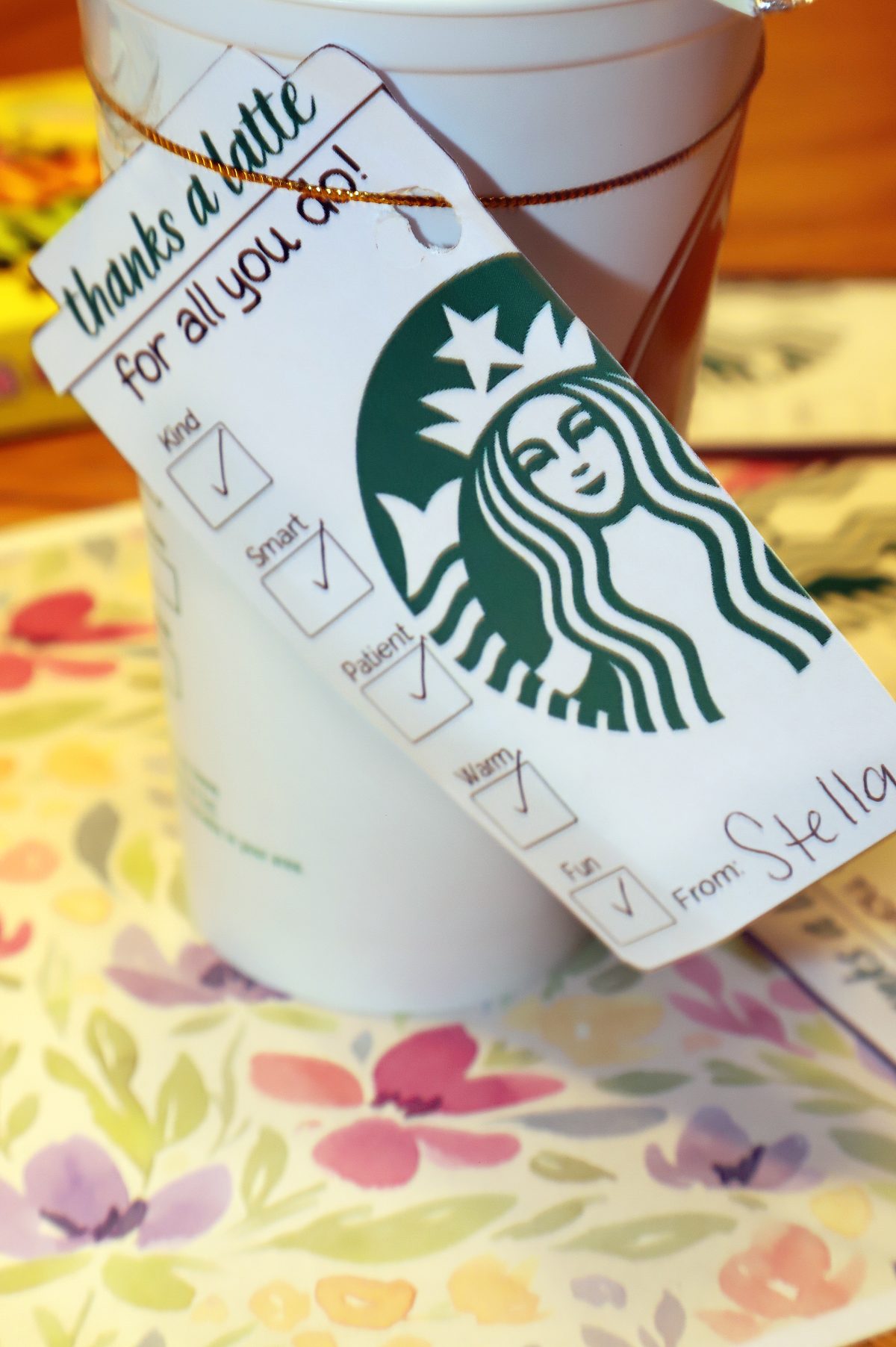 Finally, tie on a Thanks a Latte gift tag and add the cup lid if you have one.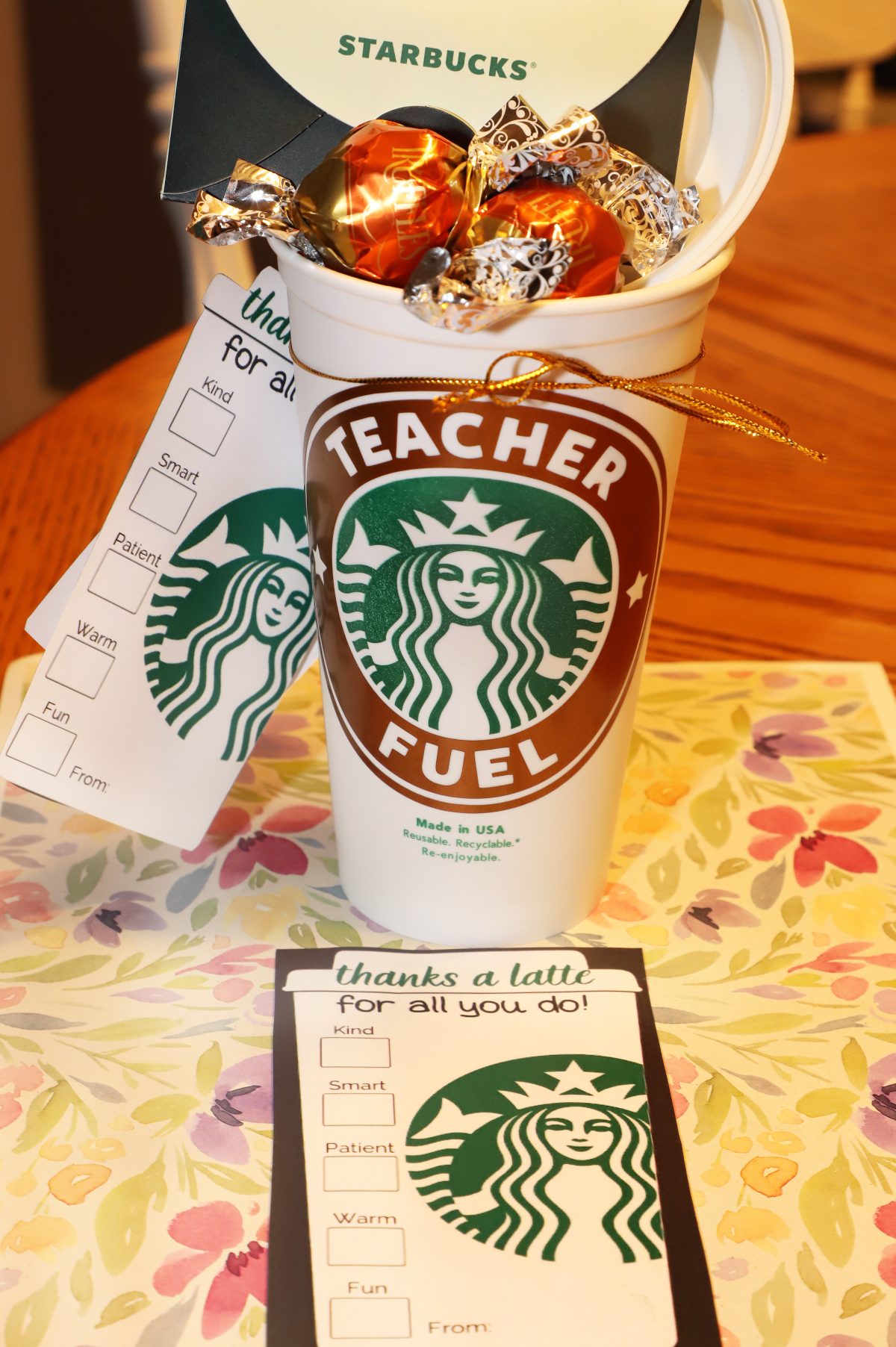 All done and ready to gift!
Labels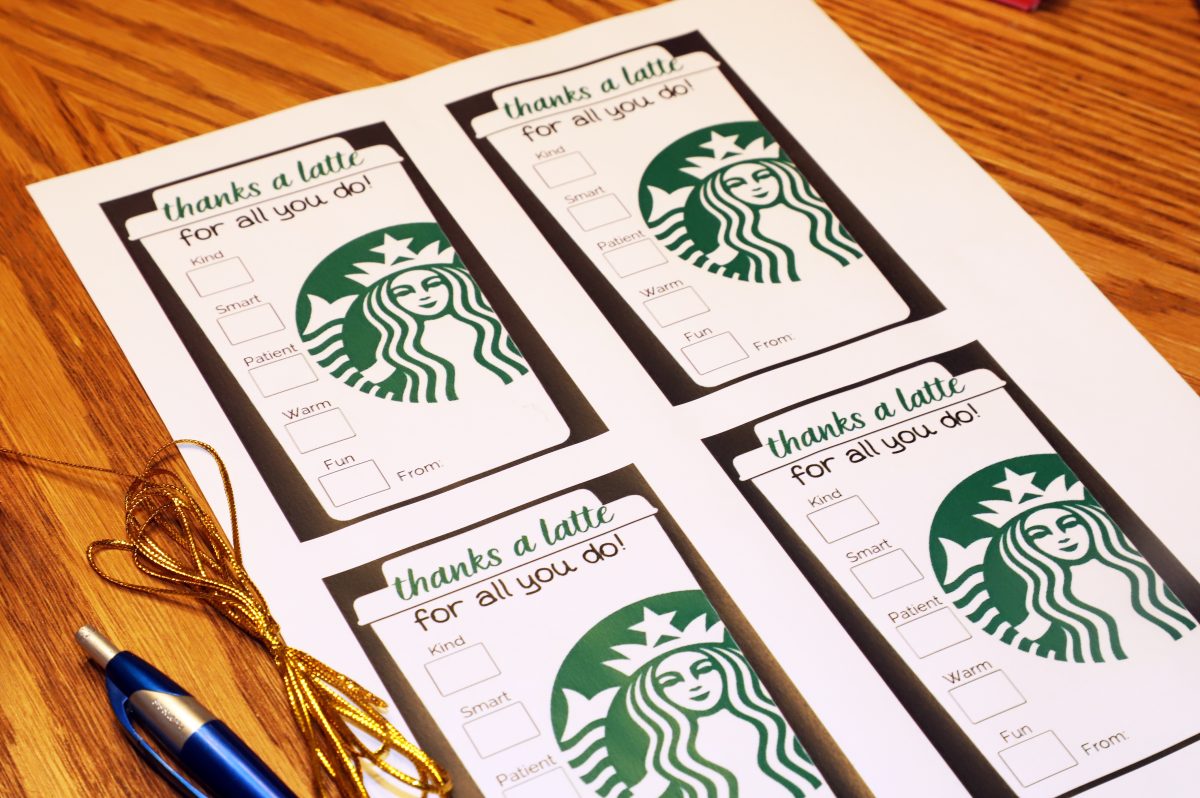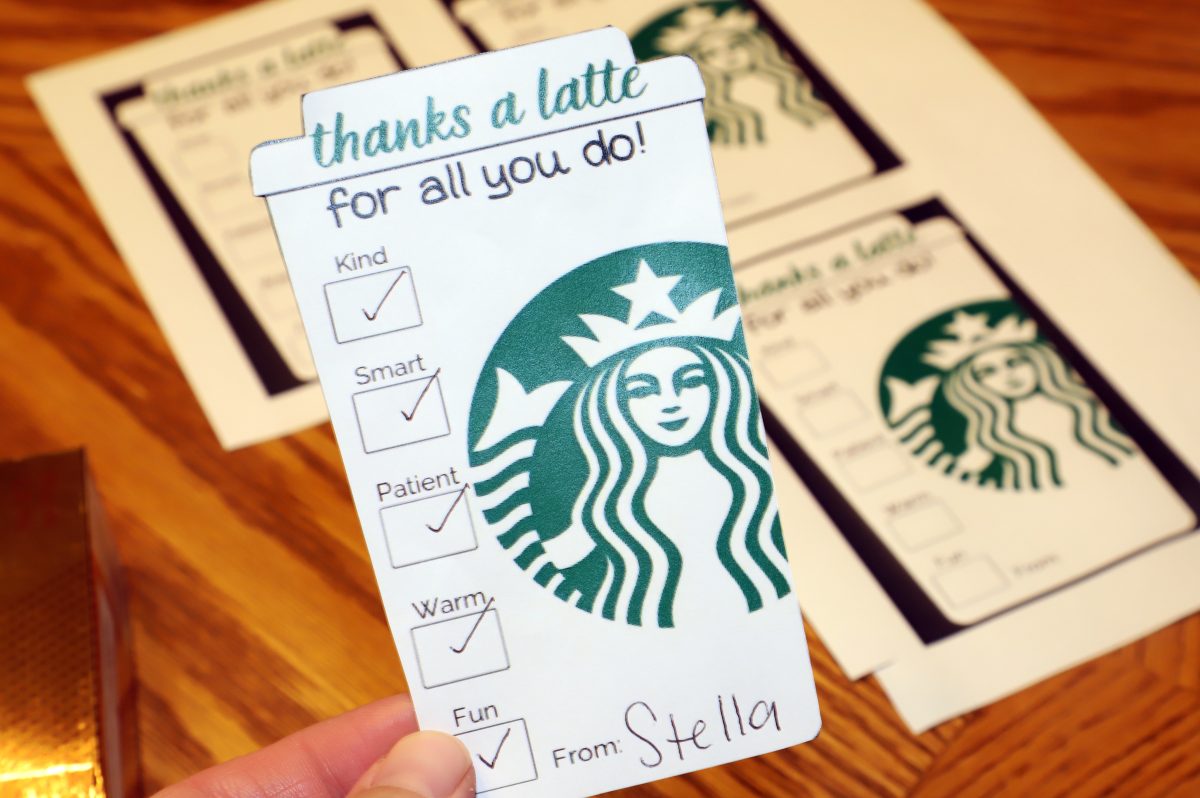 I found this cute Starbucks cup label on FeelingNifty.com .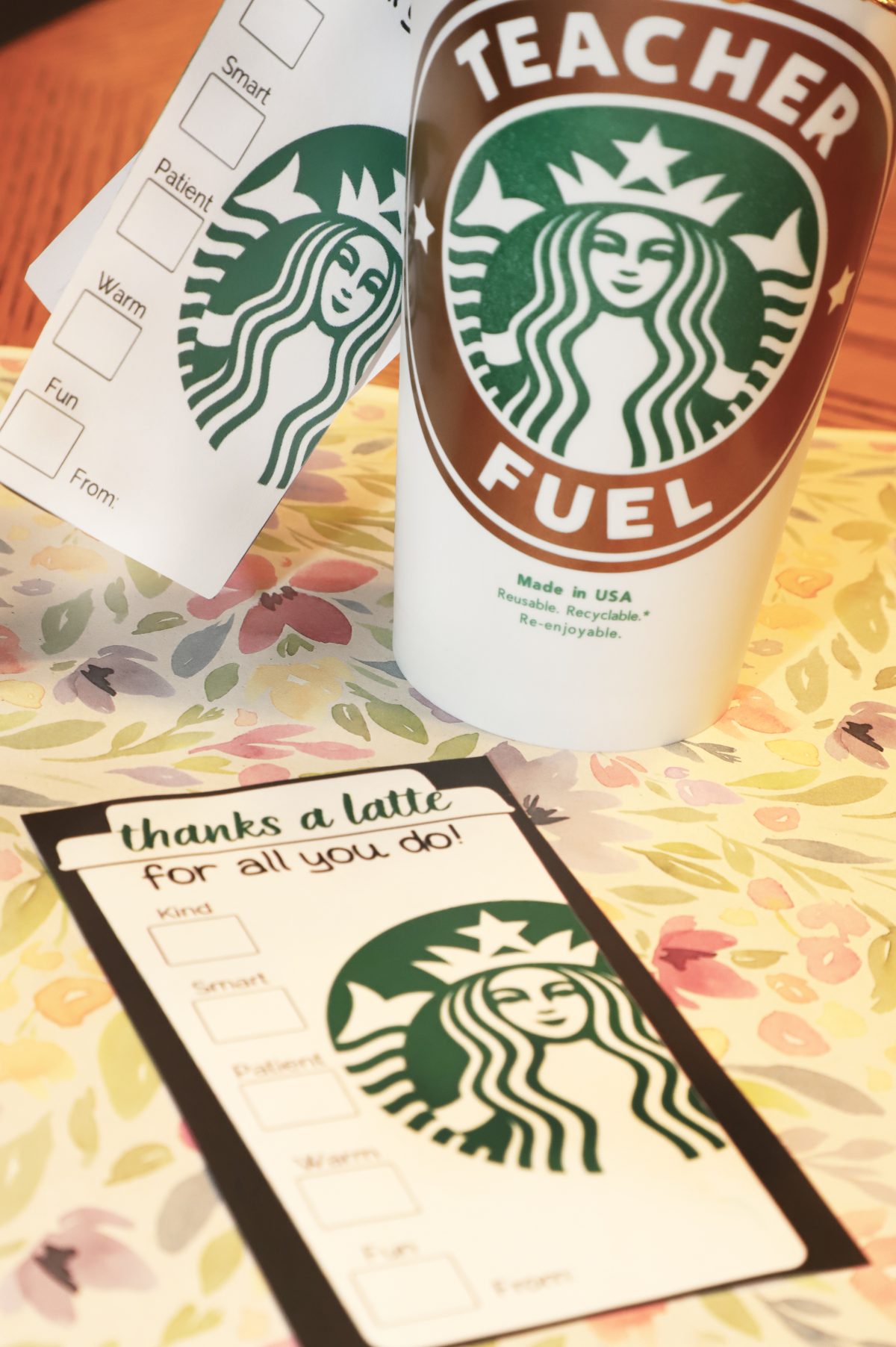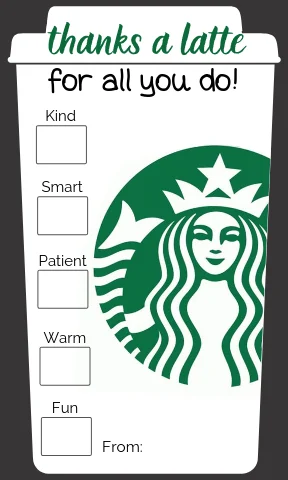 She offers it as a single PDF to download here.
I made it into a Word doc with 4 across that you can also download here but please check out her site above too!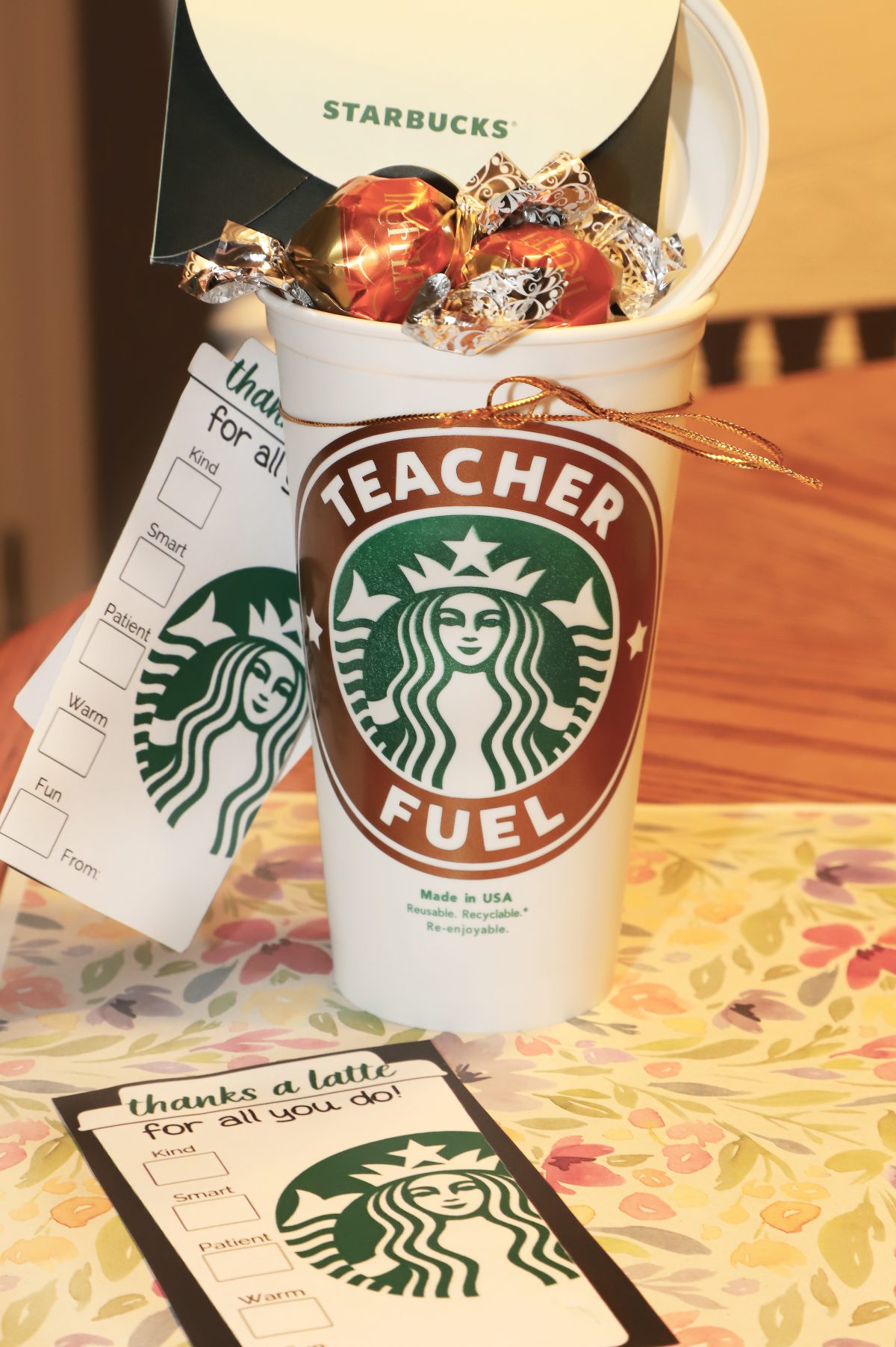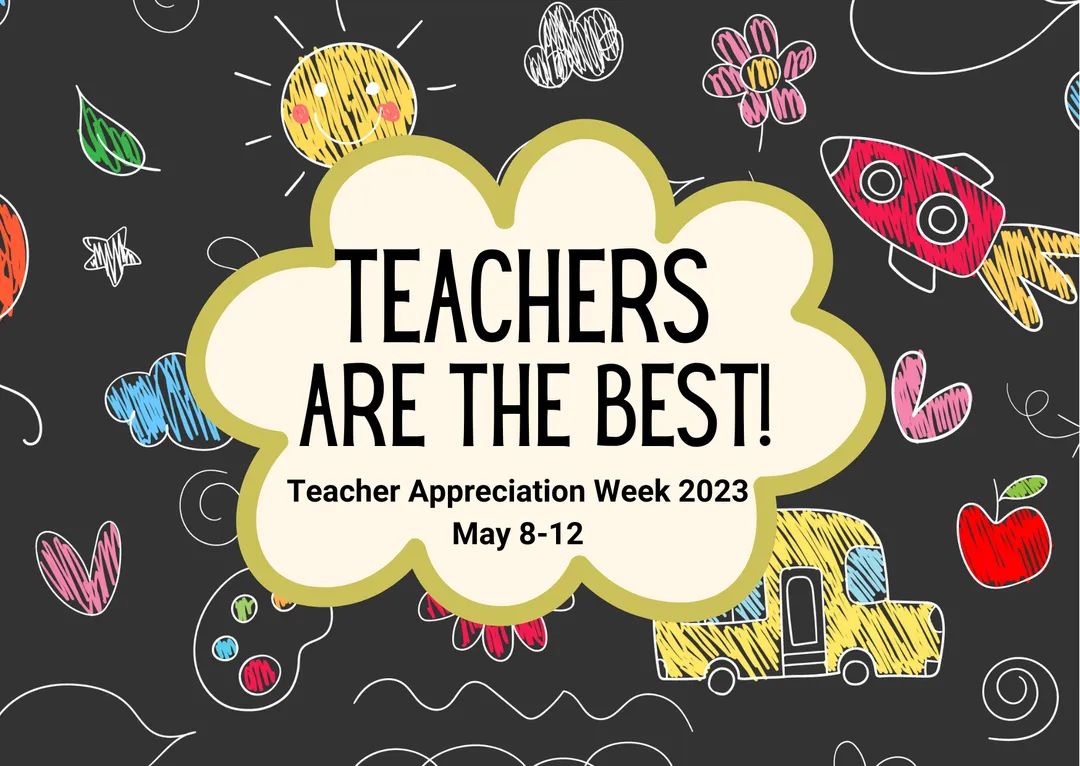 "If you can read this, thank a teacher."- American Proverb