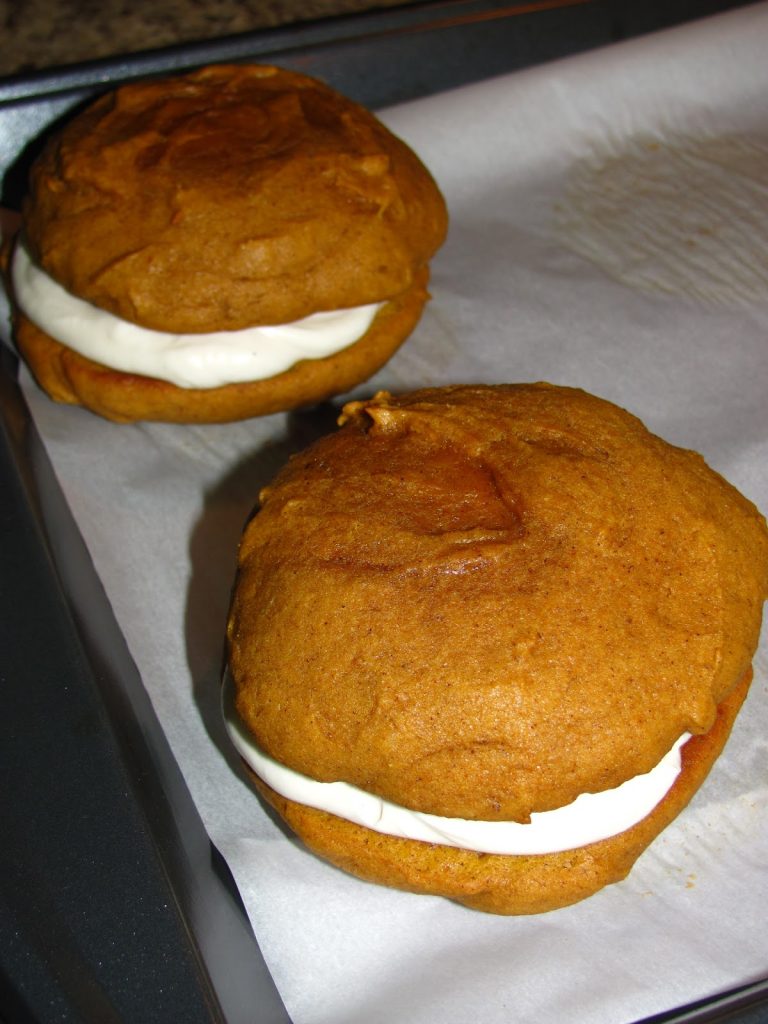 Pumpkin Whoopie Pies
Just in time for Halloween and fall parties!

Ingredients:
1.5 sticks unsalted butter (1 stick melted, 1/2 stick softened)

1 cup packed brown sugar

2 large eggs at room temp lightly beaten

1 cup pumpkin

1 tbsp pumpkin spice

1.5 tsp vanilla

1 tsp baking powder

1 tsp baking soda

3/4 tsp salt plus two pinches

1 2/3 cups flour

4 ounces cream cheese chilled

1 cup confectioners sugar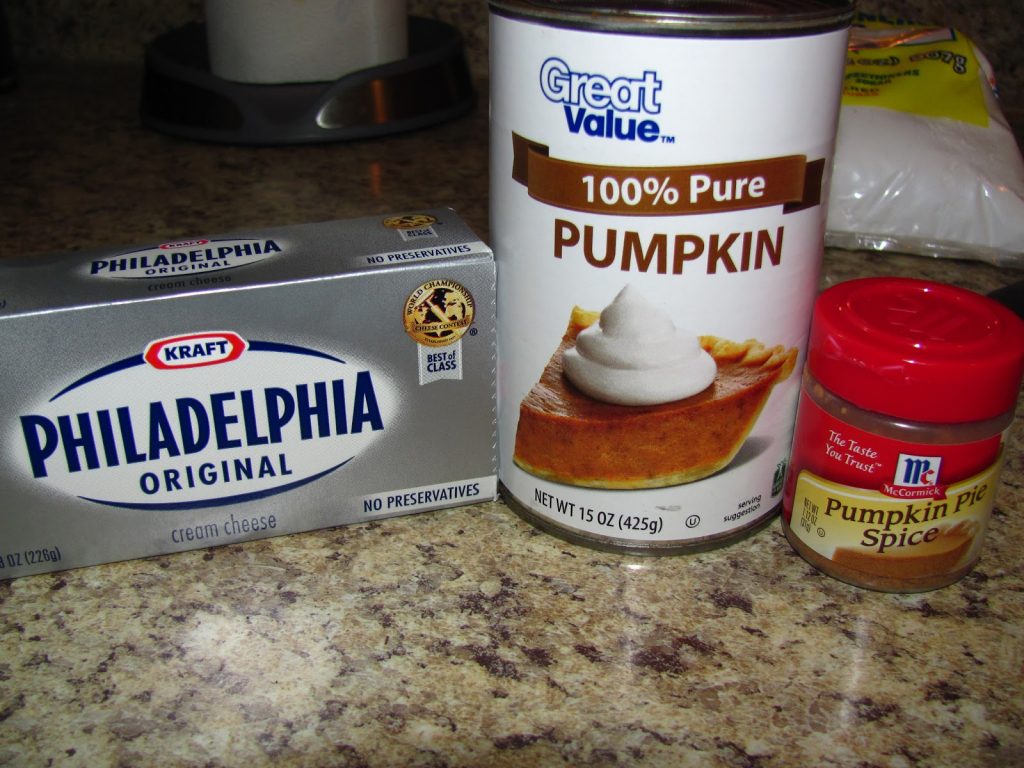 Directions:
Preheat oven to 350.

In large bowl whisk together melted butter and brown sugar until smooth.

Whisk
in eggs, pumpkin, & pumpkin spice, 1 teaspoon vanilla, baking
powder, baking soda, and 3/4 tsp salt. using rubber spatula fold in the flour.

Bake until springy to the touch, about 10 minutes.

Transfer to cooling rack to cool completely.
Frosting:
Meanwhile
using an electric mixer cream the softened butter with the cream
cheese. Add confectioners sugar and remaining 2 pinches of salt and 1/2
tsp vanilla. Mix on low speed until blended, then on medium-high speed
until fluffy, about 2 minutes.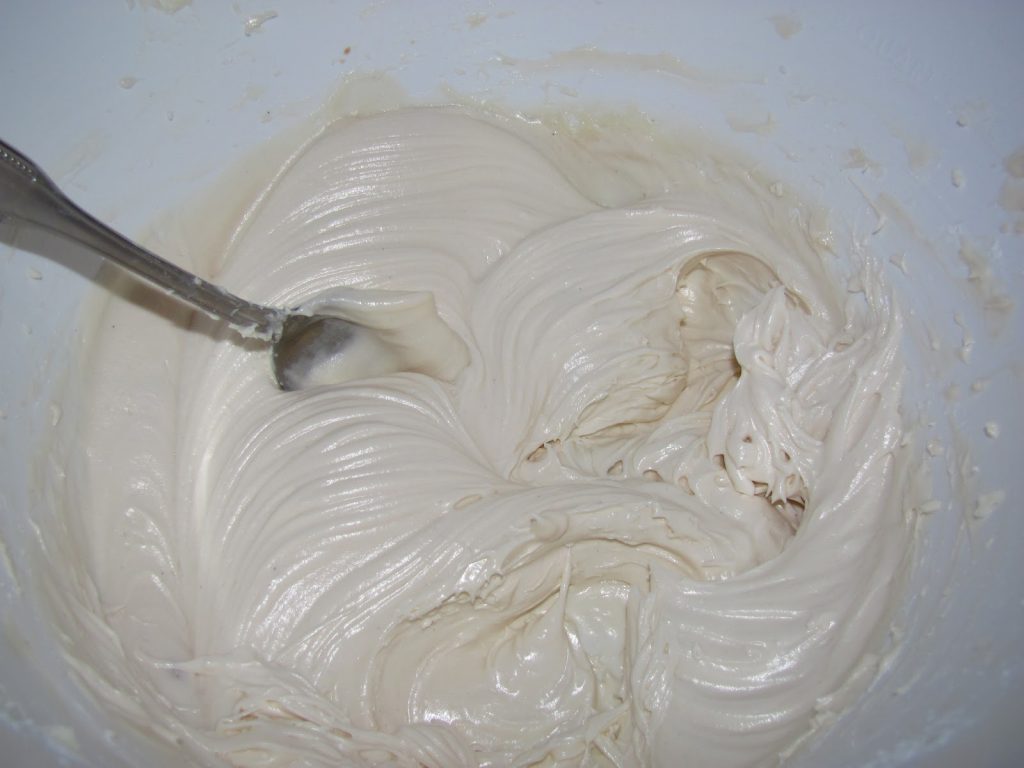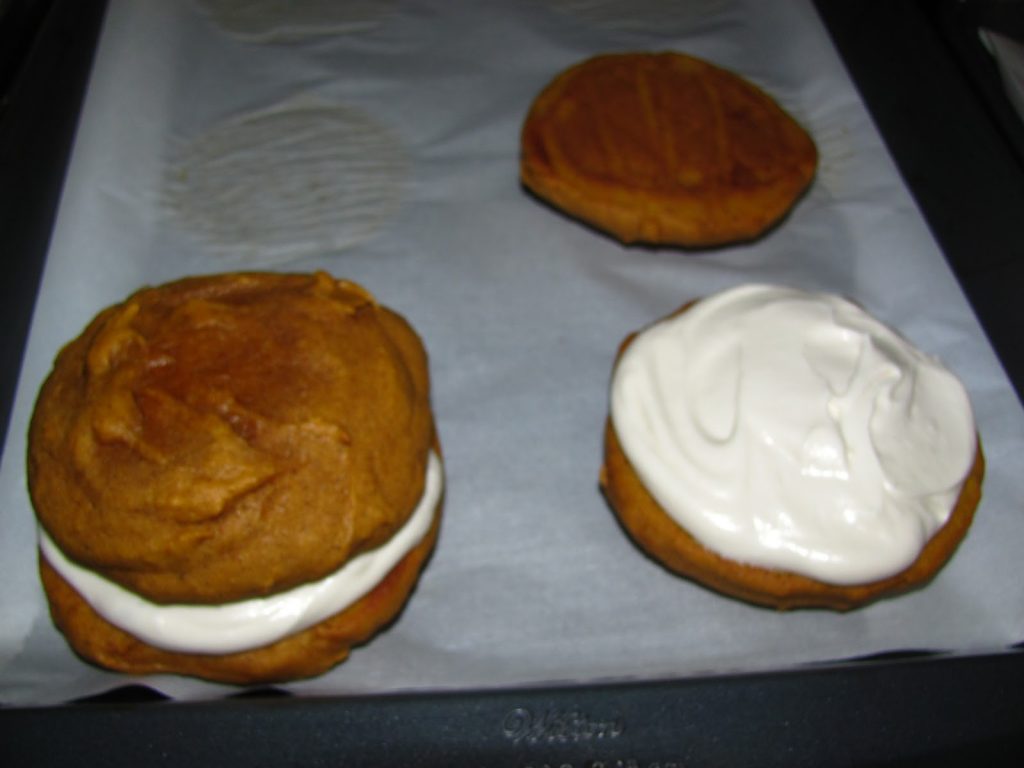 Spread the flat side of 12 cakes with frosting a
nd top with another cake.
Makes 6 large Whoopie pies!