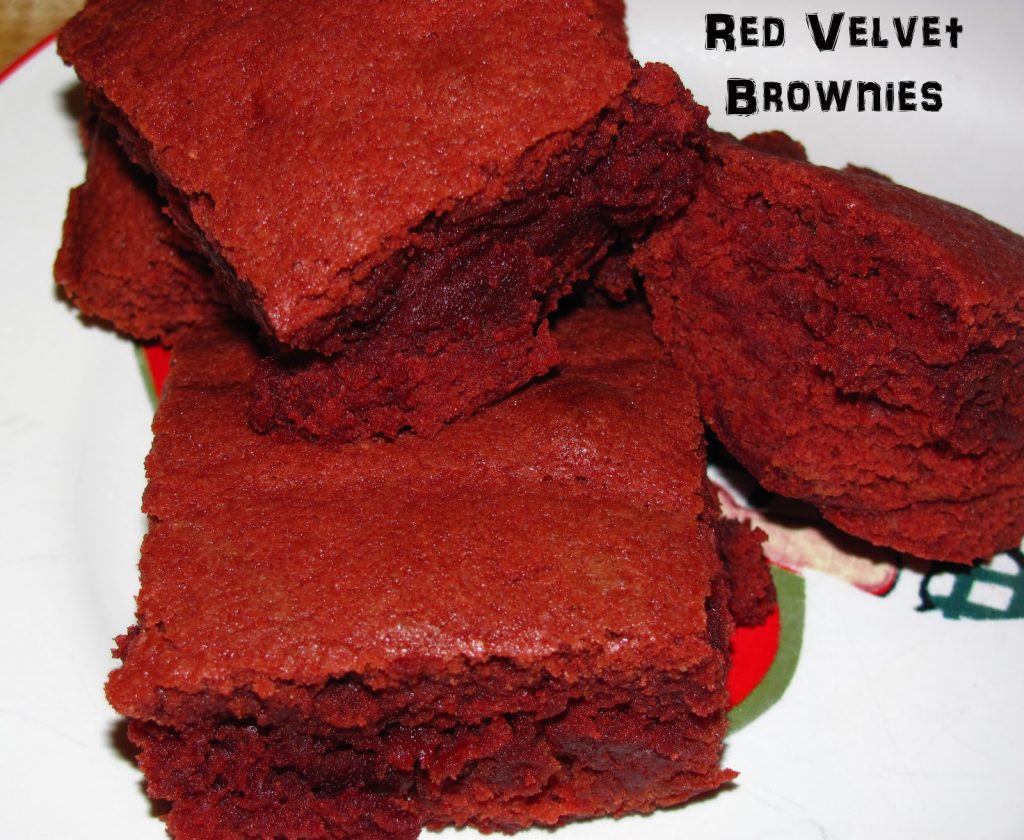 Oh man, my nesting instincts have kicked in and since my baby girl should be here
any day now
all I'm doing is cooking and baking! So last night I decided I would recreate this recipe I found on Pinterest via the
www.newlyweds-blog.com
. My husband LOVES red velvet so I knew these would be a big hit. And I pretty much will eat anything right now 🙂

1 cup unsalted butter (2 sticks), at room temp

1 1/2 cups granulated sugar

1 1/2 cups brown sugar

4 large eggs, at room temp

2 ounces red food coloring

4 teaspoons pure vanilla extract

2 1/2 cups all-purpose flour

6 tablespoons unsweetened cocoa powder

1/2 teaspoon salt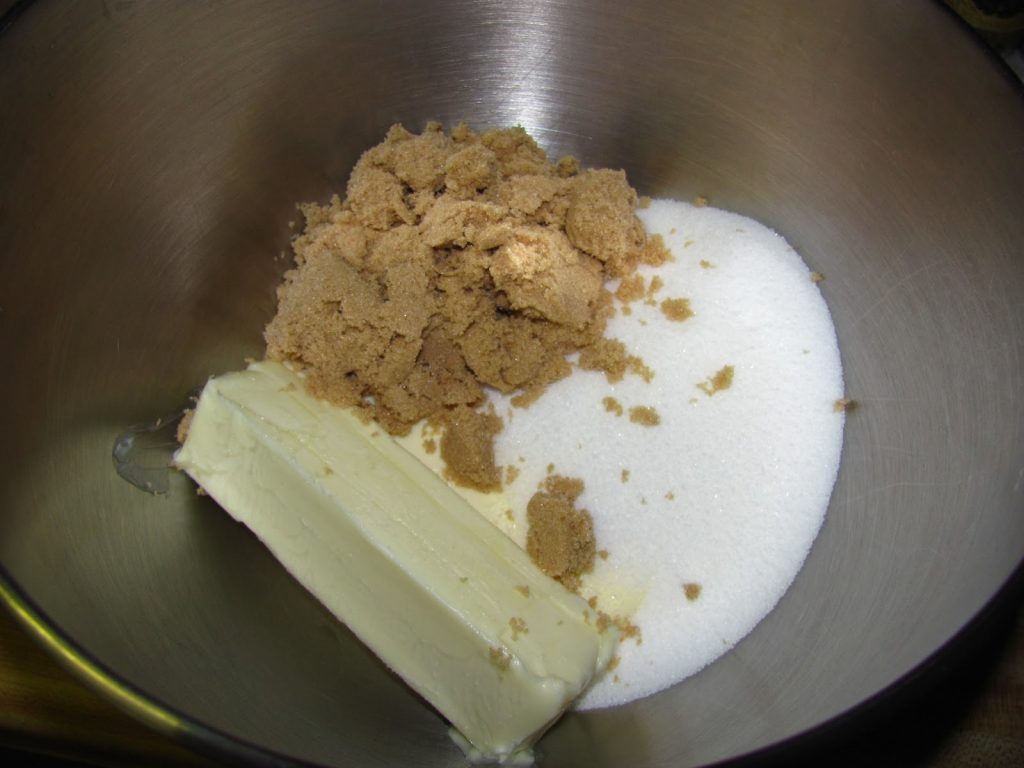 Preheat the oven to 350 degrees F. Grease a 9 X 13 clear glass baking pan.
In the bowl of a stand mixer fitted with the paddle attachment, beat together the butter and sugar on medium speed until light and fluffy, about 2 minutes.
Add eggs one at a time, mixing well after each addition.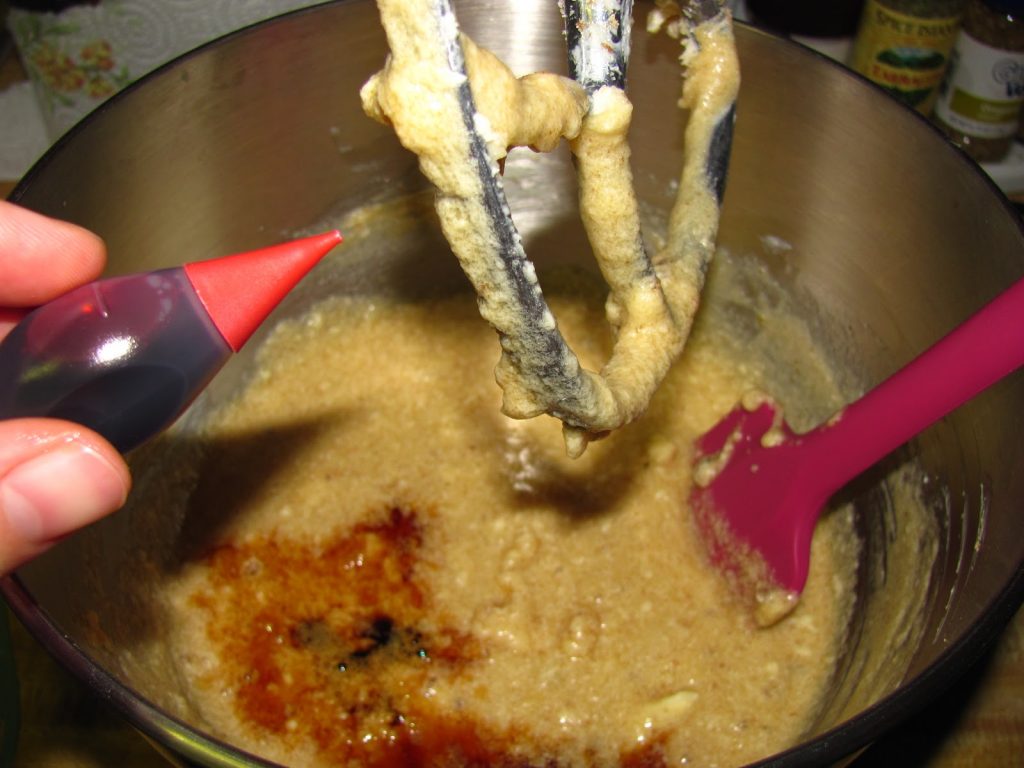 Stir in food coloring and vanilla, mix until the color is fully incorporated.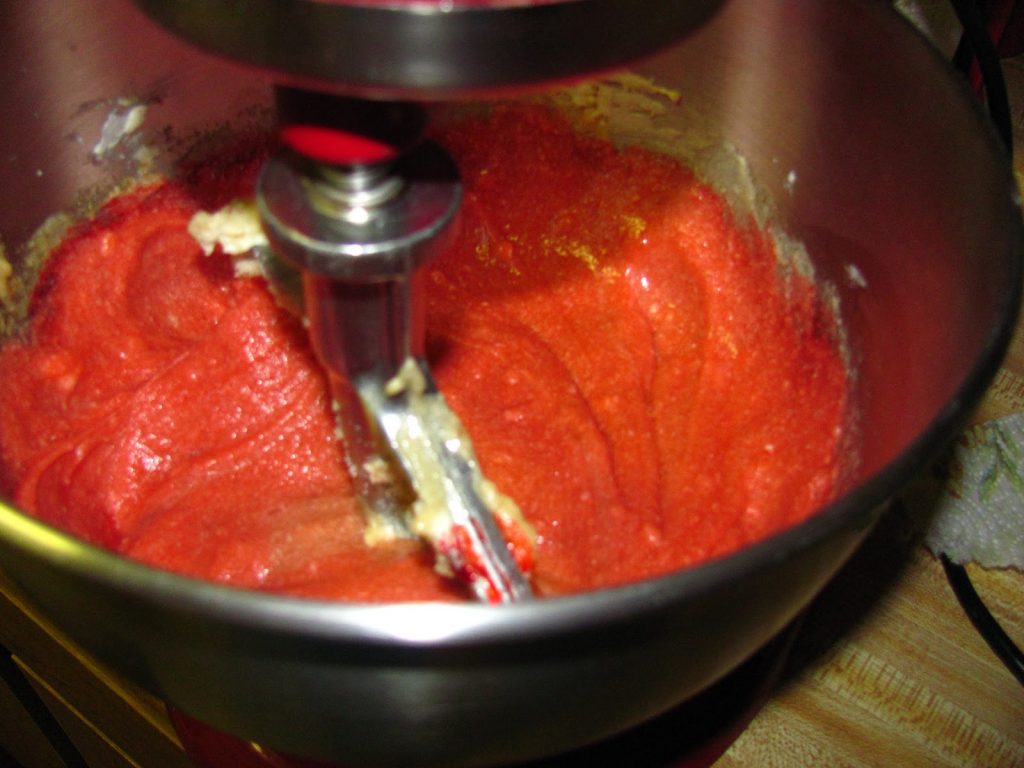 I used a whole mini bottle of red food coloring to get the rich red color.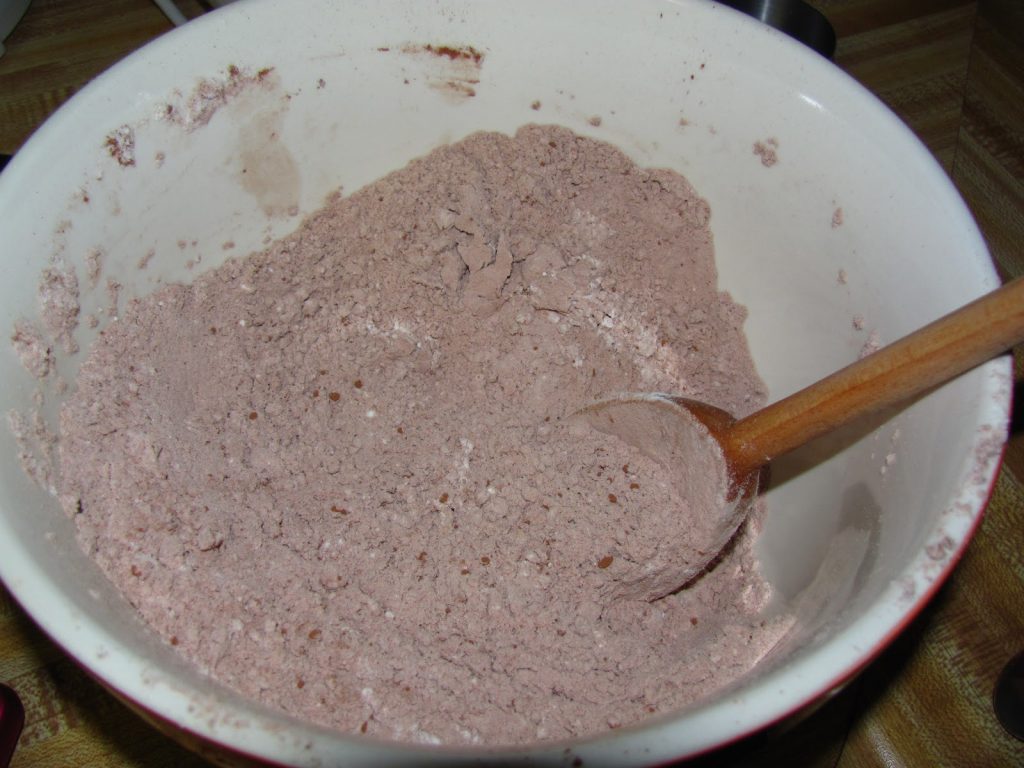 Mix flour, cocoa and salt in a separate bowl.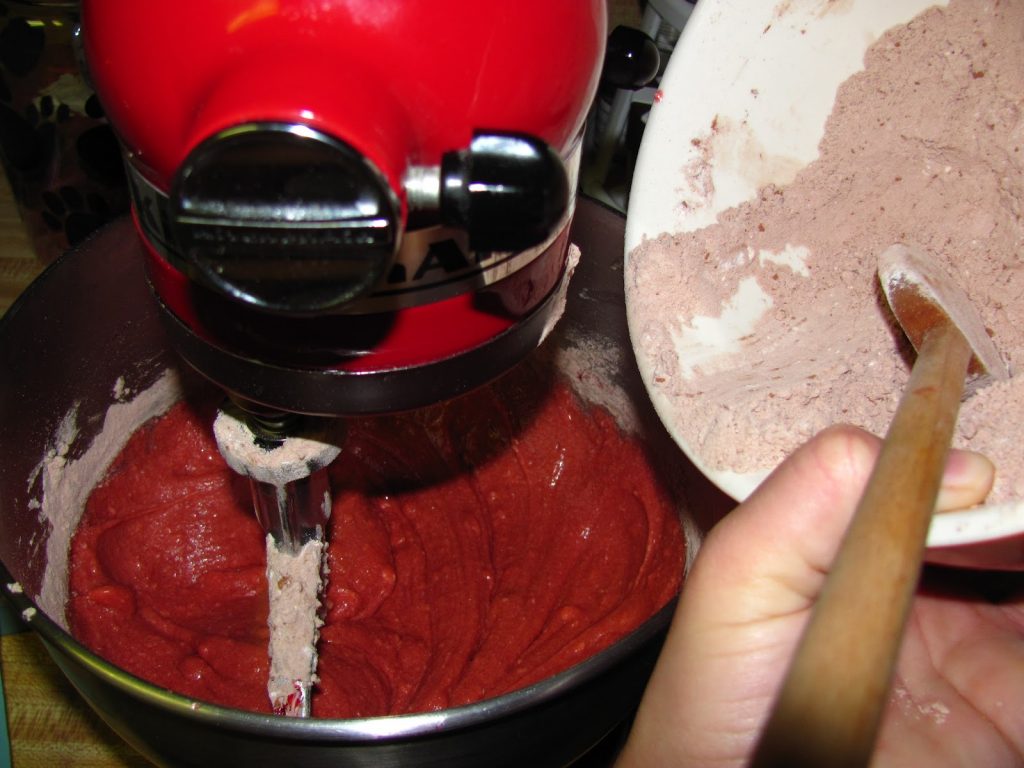 Slowly add in the flour mixture being very careful not to over mix. The batter will be very thick.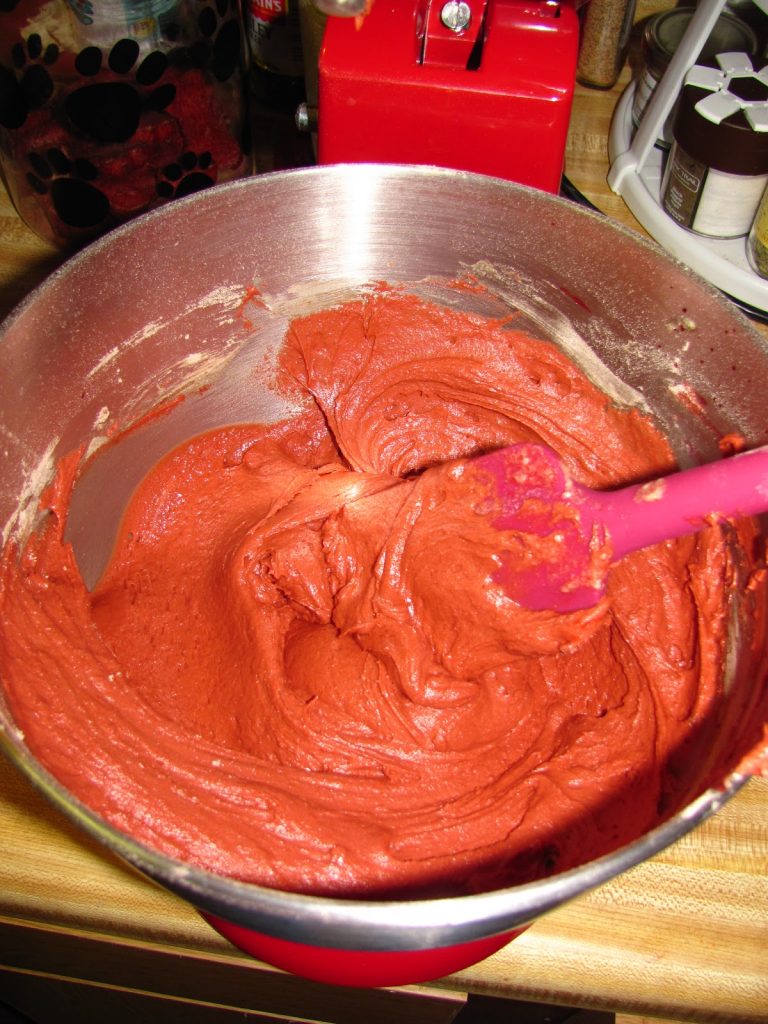 Remove the bowl from the mixer and stir up the batter with a rubber spatula once or twice just to ensure all of the flour has incorporated from the sides of the bowl and there isn't anything stuck on the bottom of the bowl. You'll want one uniformly colored (red) batter.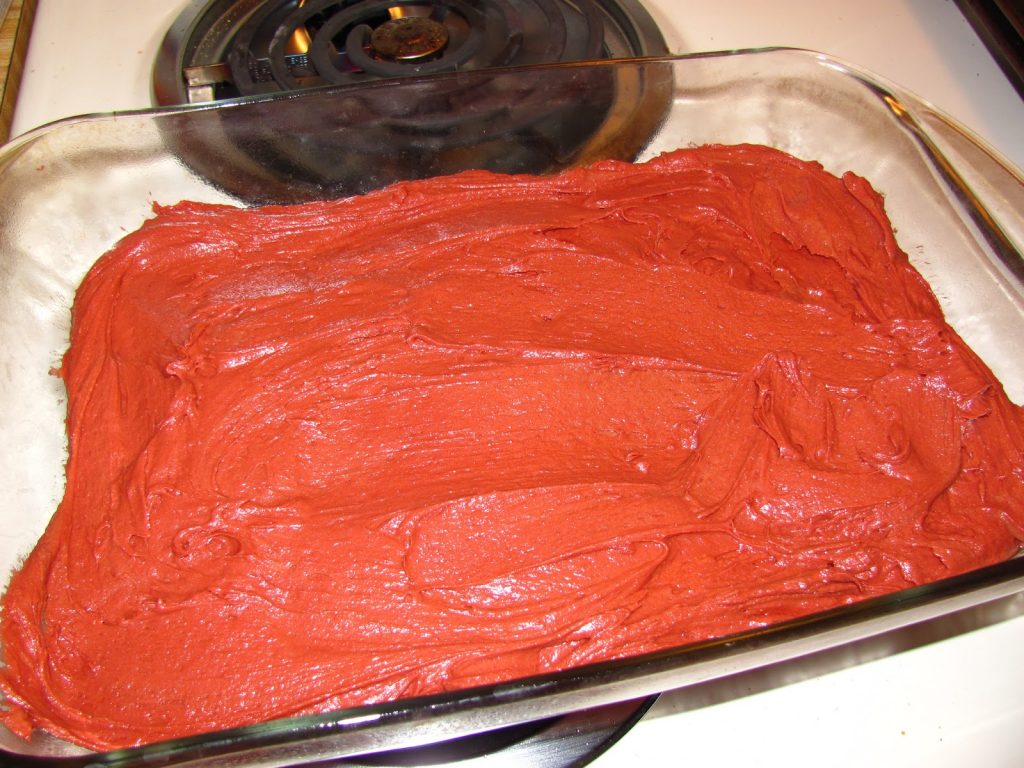 Pour the batter into the prepared pan and bake for 30-40 minutes. 35 minutes for a thin crust on top and gooey underneath. Set aside to cool, cut into bars and serve.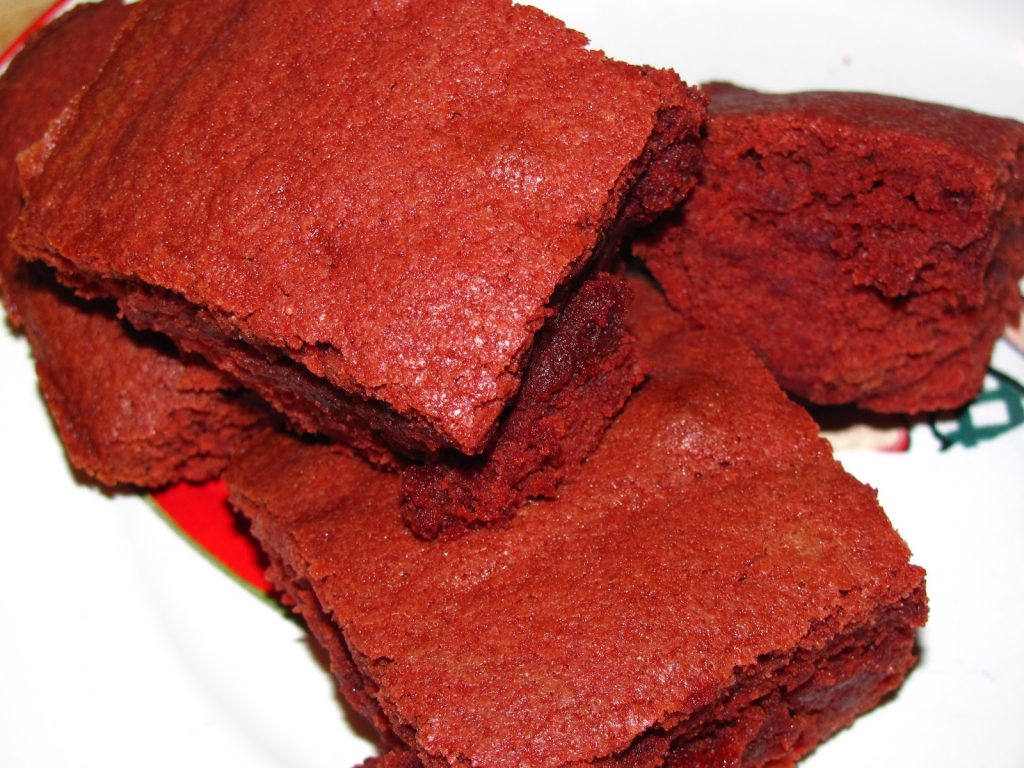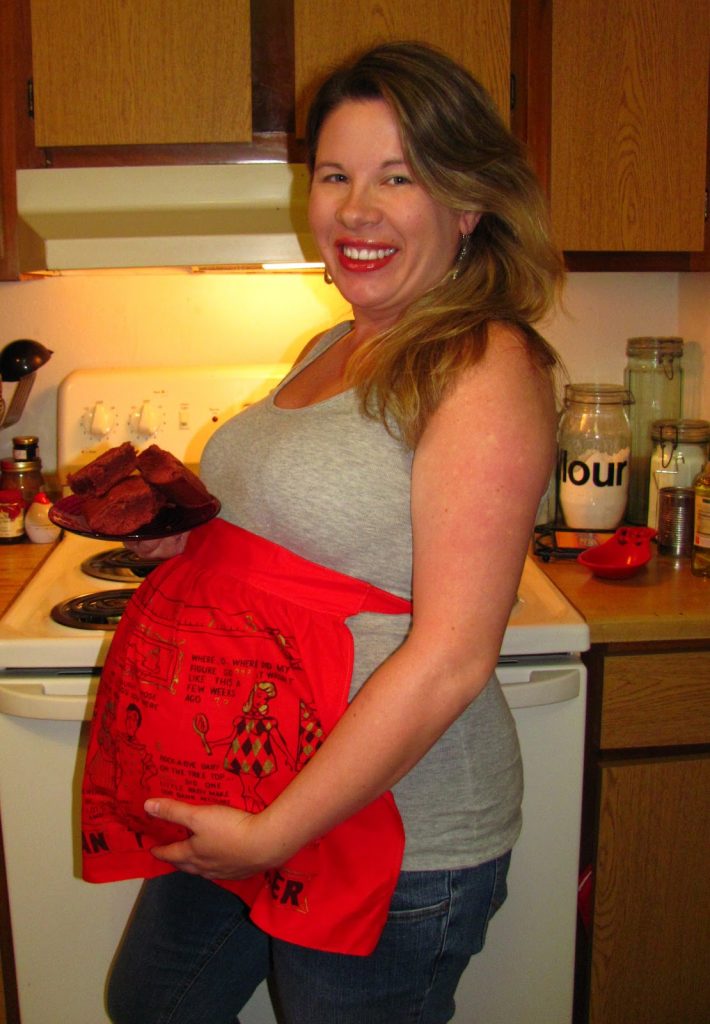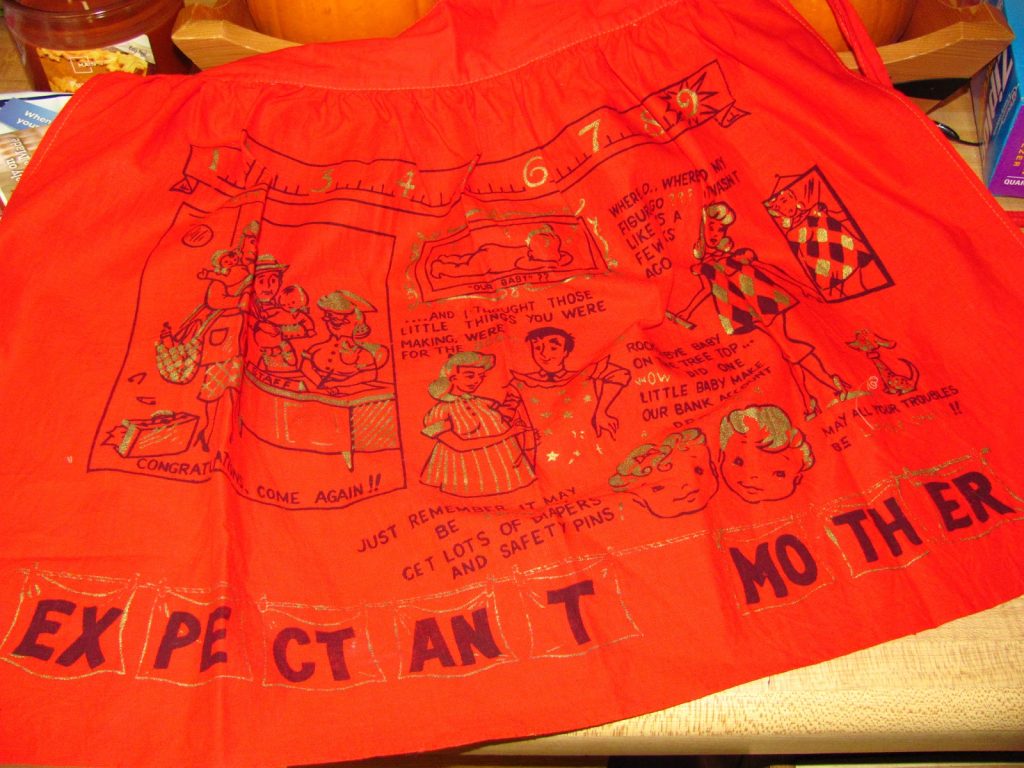 Check out my vintage apron I found on ebay! So cute!