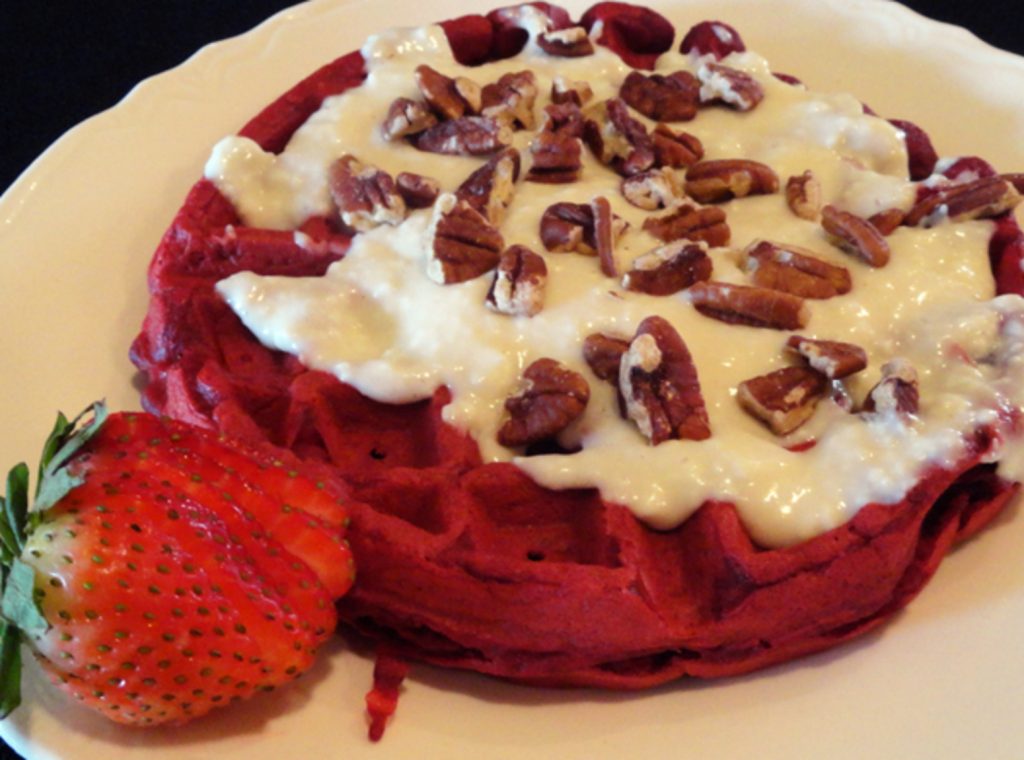 I originally made this recipe for my as a Mother's Day brunch for my Mom on Mother's Day. I was on a cream cheese kick during the Real Women of Philadelphia cooking contest that I participated in two years in a row. Then as a member of the recipe sharing site Just a Pinch, they chose this recipe as a Blue Ribbon winner.
I thought I would share this recipe today during Valentine's week since it is a decedent and delicious meal perfect for your sweetheart! Whether you serve it as a romantic brunch or even a chocolate- lovers dessert this is sure to be a hit with your special someone this Valentine's!

Ingredients:
Makes 4-5 servings
1/4 cup unsweetened cocoa powder
2 eggs
1/3 cup vegetable oil
1 1/2 cup water
3 cups waffle mix
3 oz cream cheese, softened
3 tablespoons powdered sugar
1/4 teaspoon vanilla
3 tablespoon milk
1/2 bottle red food coloring (approx 25 drops)
1/2 cup chopped pecans, lightly toasted
Directions:
Heat up waffle maker. Mix waffle mix and eggs, water, and oil according to pkg instructions.