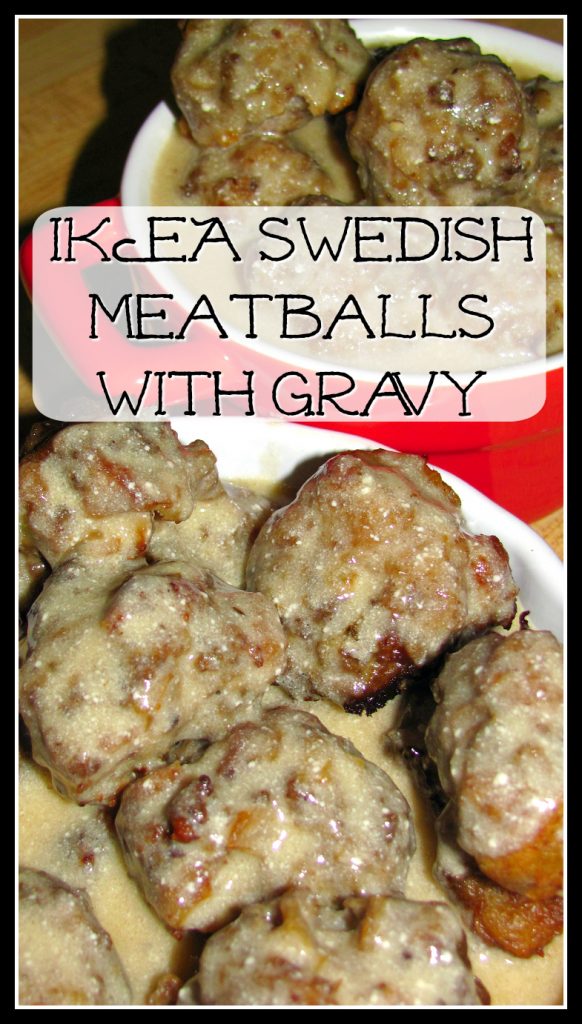 Ok, let's admit we all love IKEA!
It's the Swedish mega store for affordable everything and I am so thankful they have IKEA's in both Florida and Texas so I can shop there a couple times a year!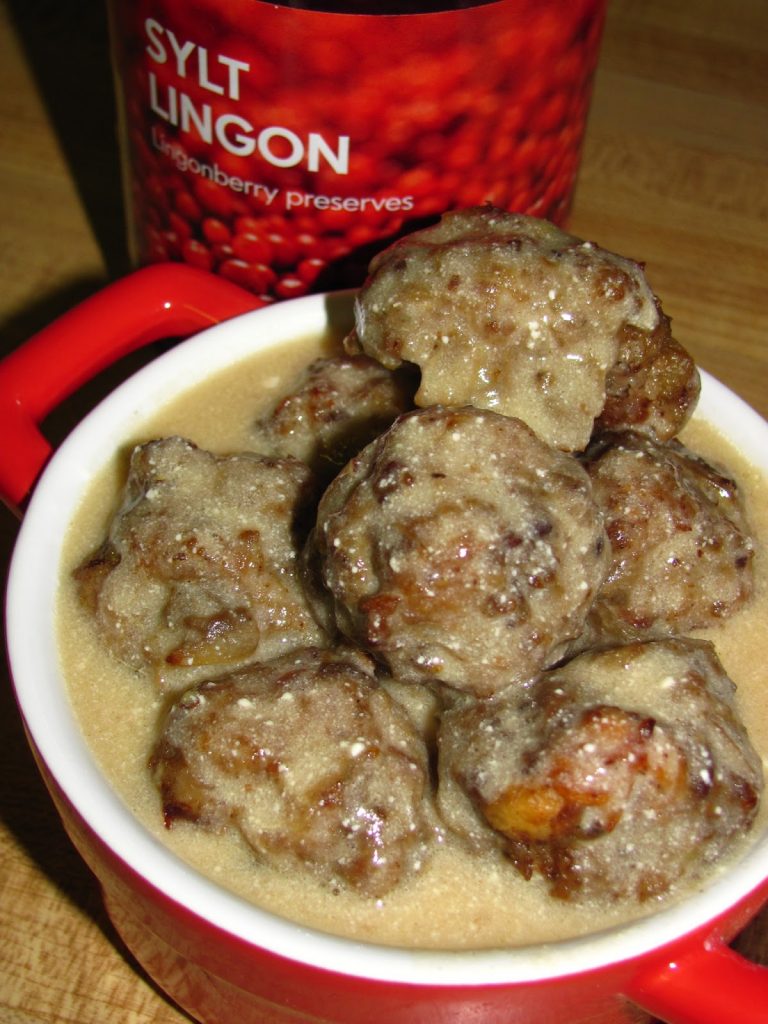 Not only do I get as giddy as a schoolgirl about IKEA's bookshelves and massive shelves piled high with kitchen tools, baskets, and picture frames I am addicted, yes addicted, to their Swedish Meatballs and Gravy. So after shopping at the Ikea's in Dallas, Tampa, and Houston in the past year (and noshing on the meatballs during all my excursions there), I decided it was time to recreate their meatball recipe so I could have it at home anytime I craved it!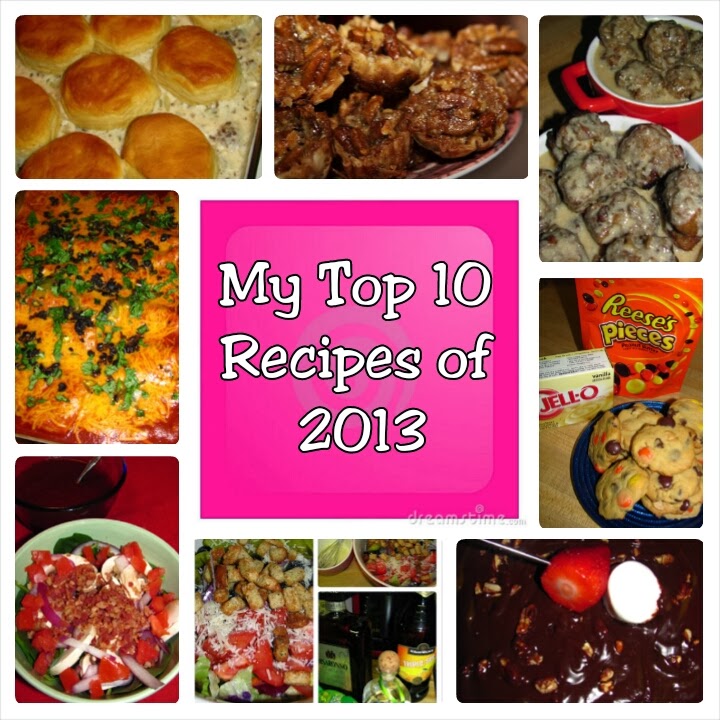 This recipe was my #3 most popular recipe in 2013! View the Top 10 here
Check out my recipe below and feel free to leave a comment!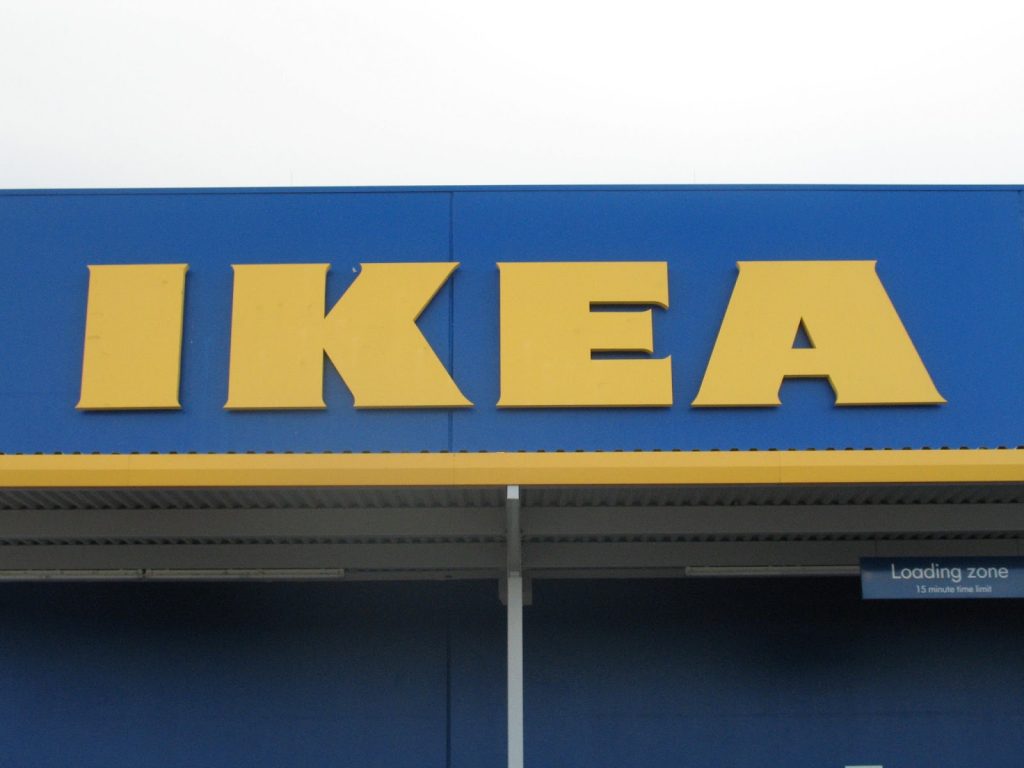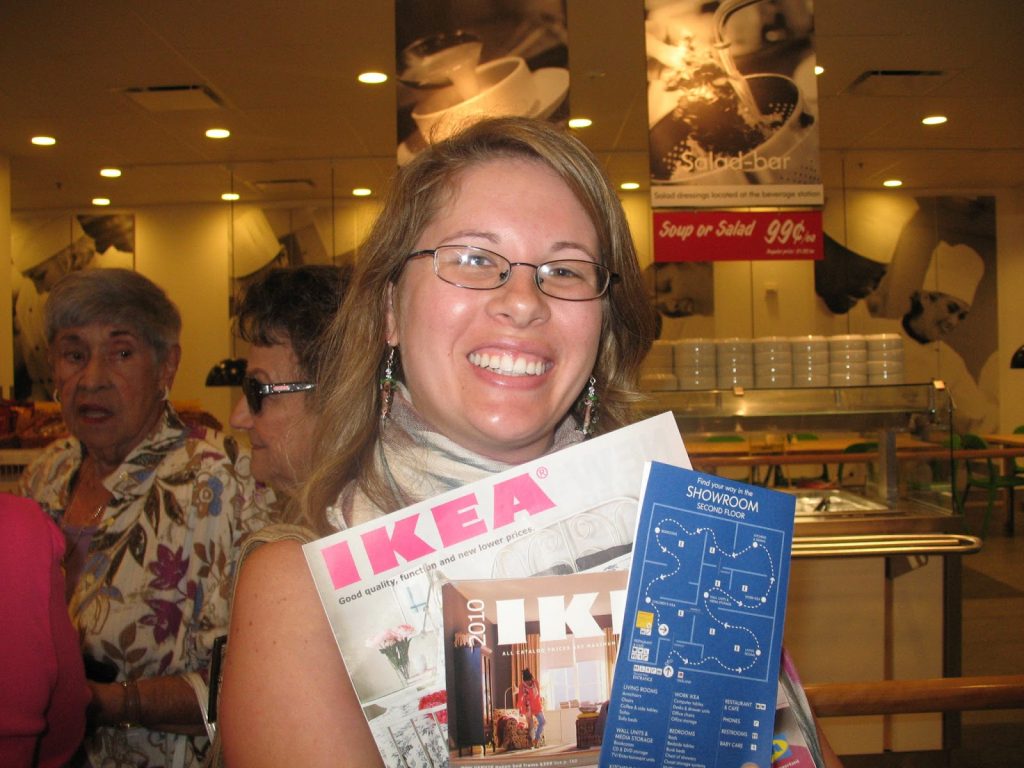 See that smile on my face! I get absolutely giddy about IKEA!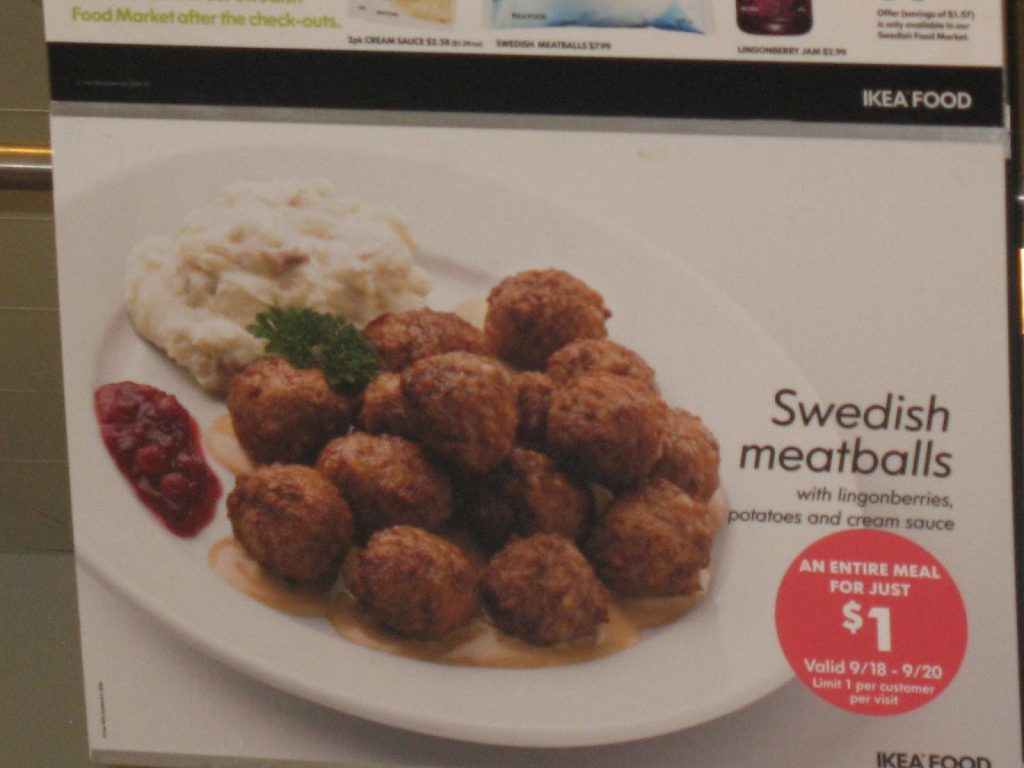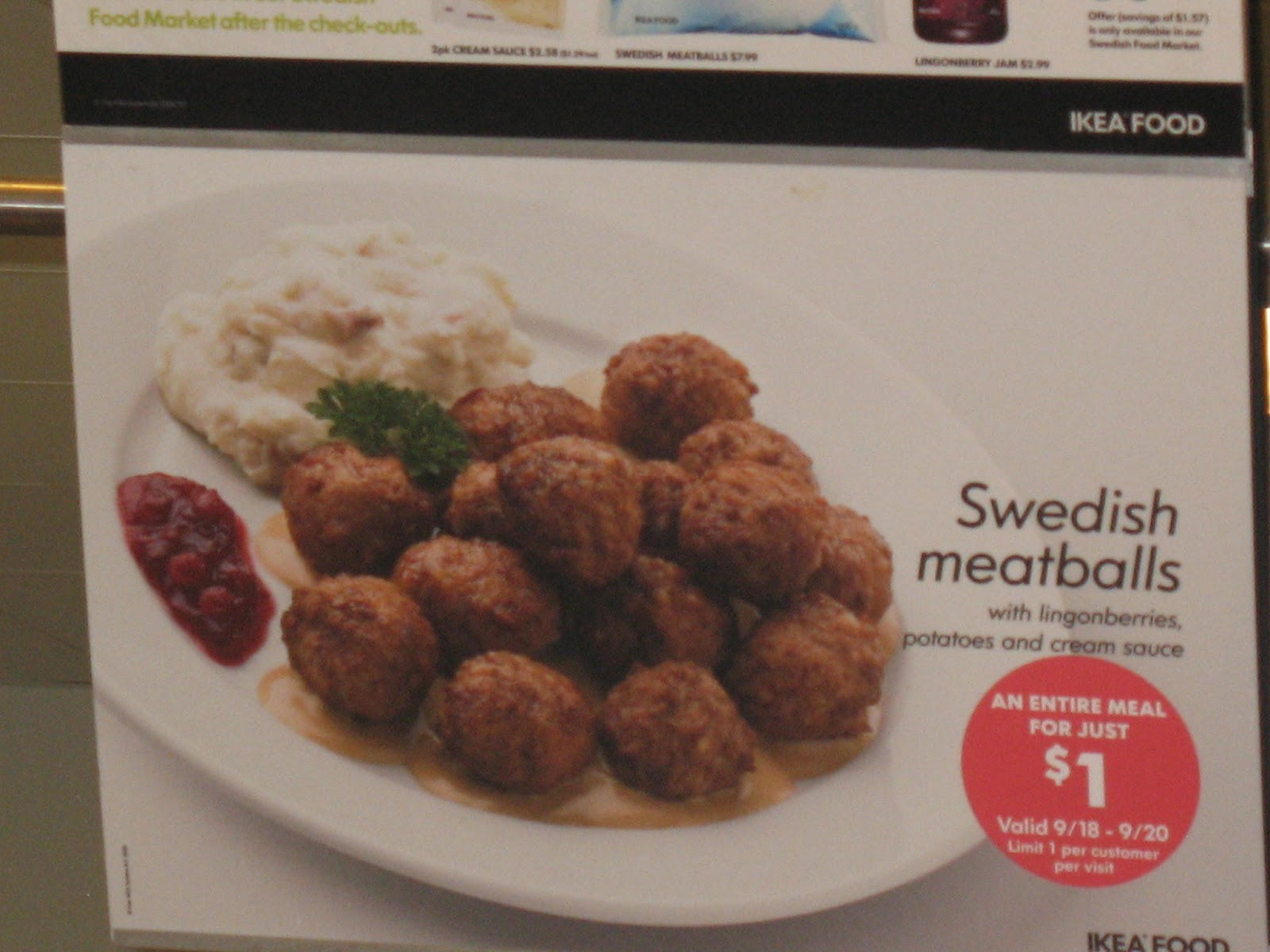 Back in the day, IKEA used to serve a Meatball cup for $1 in their cafe.
Unfortunately, they took it off the menu. Boo IKEA! Luckily you can still get the Meatball Platter in the restaurant. Whew, thank goodness!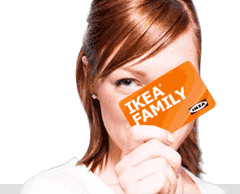 You get free coffee or tea during your visit, free frozen yogurt,
and all sorts of "family only" deals. I was also impressed with the free daycare, nursing area and bottle warming station they offered.
Much appreciated IKEA!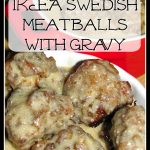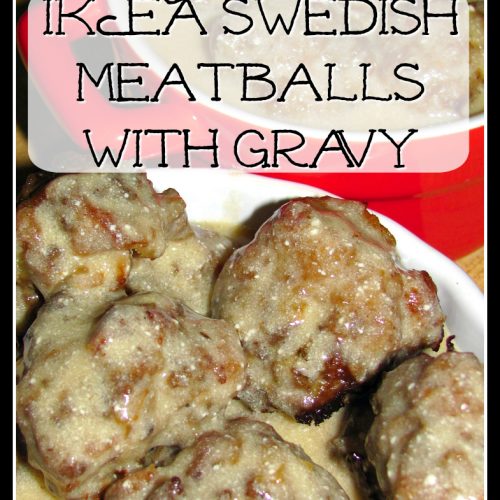 Print Recipe
Ikea Swedish Meatballs with Gravy
    Makes approx 50 meatballs!
Ingredients
2

garlic cloves

minced

1

tablespoon

unsalted butter

1/2

cup

low fat milk

4

slices

bread

cubed

1

egg

beaten

1

lb

ground pork

3/4

lb

ground beef

80/20

1

tablespoon

Worcestershire

1/2

tsp

allspice

grated fresh nutmeg

about 4 swipes or 1/8 teaspoon

white pepper

to taste

salt

to taste

dried parsley as garnish

optional
Gravy:
4

tablespoons

unsalted butter

4

tablespoons

flour

2 1/2

cups

beef broth

1

tablespoon

Worcestershire

1/2

cup

sour cream

1/8

teaspoon

allspice

salt/cracked black pepper

to taste
Instructions
Saute onion in the butter over medium heat until softened, about 5 minutes.

Add garlic and cook for an additional 2 minutes.

Turn heat down to medium low and whisk in milk, Worcestershire, allspice, nutmeg, salt and white pepper and bring to a simmer then remove from heat.

Place bread cubes in a bowl and pour onion mixture over top. Mix well and let cool.

Preheat oven to 400 degrees.

Mix cooled bread-onion mix into beaten egg, ground pork, and ground beef.

Shape into 1 inch meatballs and place on two greased baking sheets, 5 across and 6 rows total.

Bake for 20 minutes, or until cooked through.

Serve topped with gravy, garnished with parsley and with a side of Lingonberry preserves (found at Ikea) and mashed potatoes.
Gravy :
In a large skillet, melt butter on medium heat.

Whisk in the flour slowly and cook until smooth and slightly darkened.

Add the beef broth, allspice, salt, pepper, and

Worcestershire sauce and bring to a simmer.

Reduce the heat to medium low and stir until gravy thickens.

Stir in sour cream, mix well, and serve warm on top of meatballs.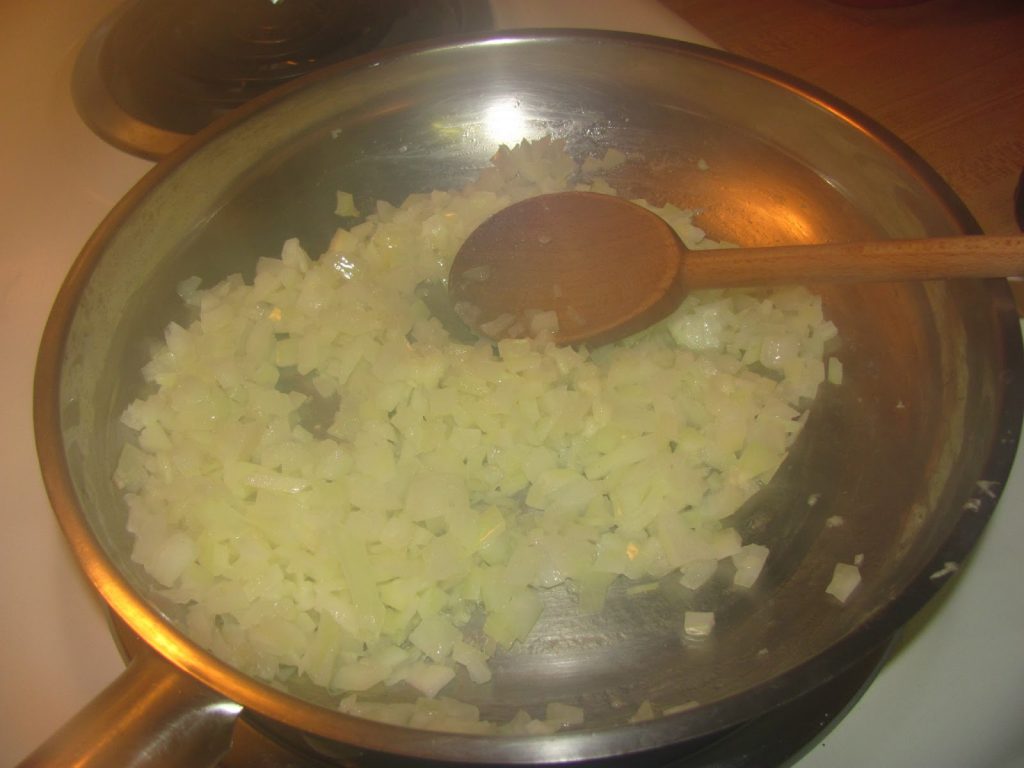 Saute onions until softened and translucent then add garlic.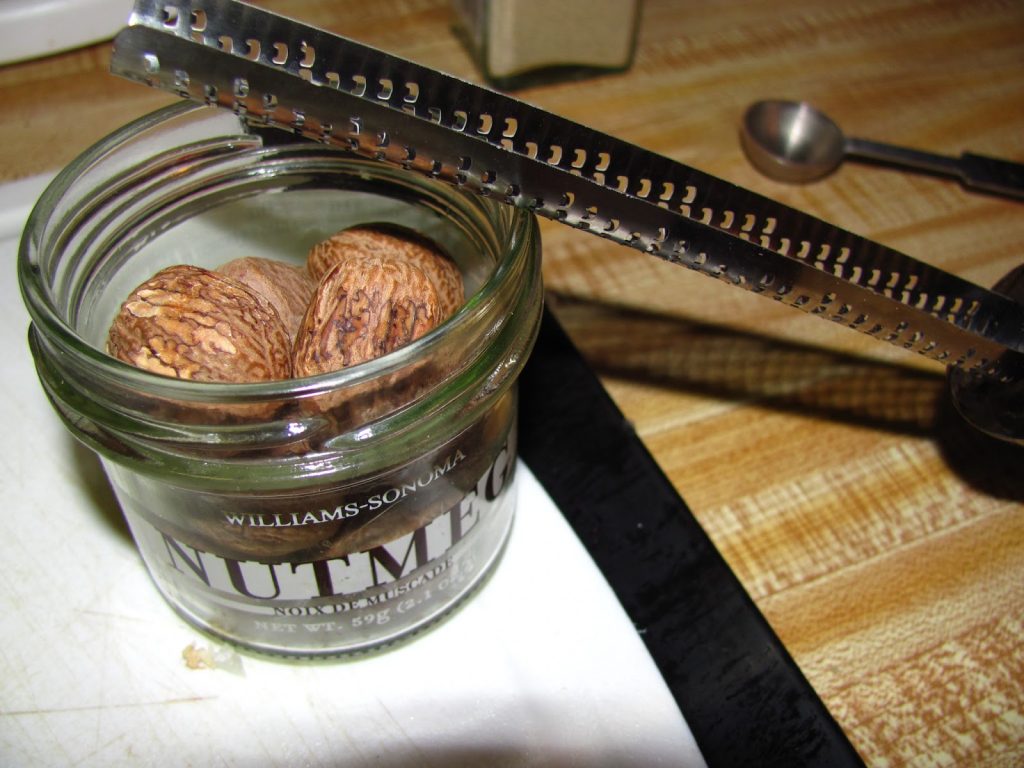 I love to use freshly grated nutmeg.
I bought the nutmeg and the microplane spice grinder at Williams Sonoma.
Just remember a little goes a long way!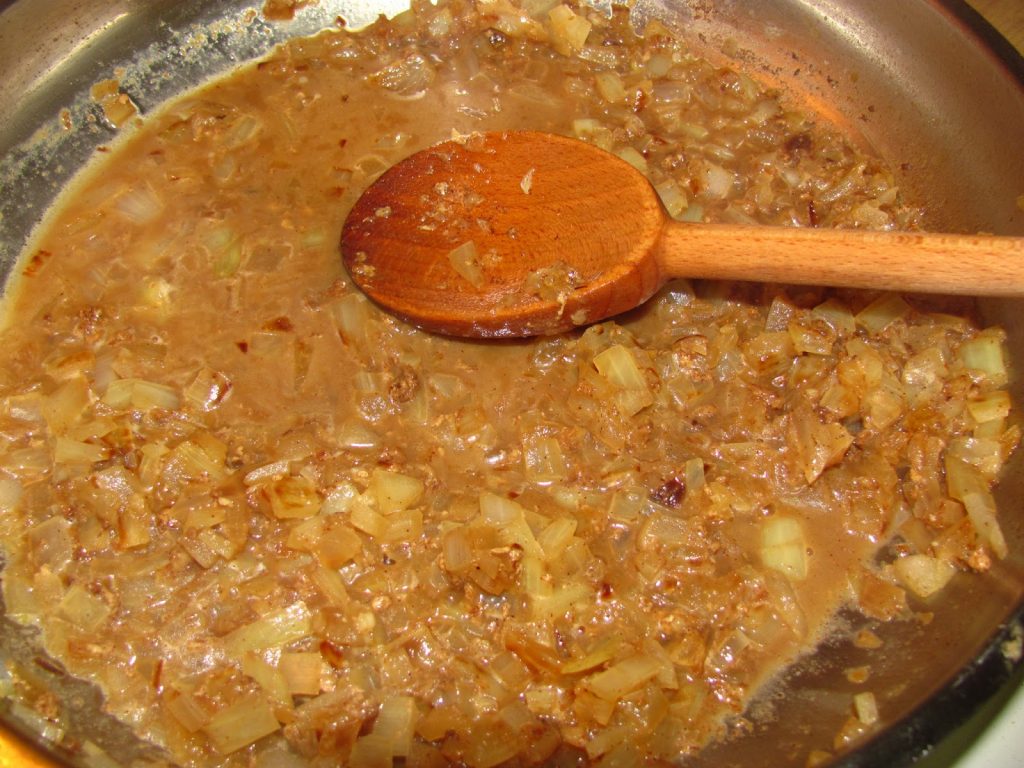 Bring the onion-milk mixture to a simmer and until it is thick like a paste.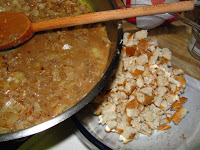 Mix the fragrant onion mix with the soft cubed bread and let cool and absorb.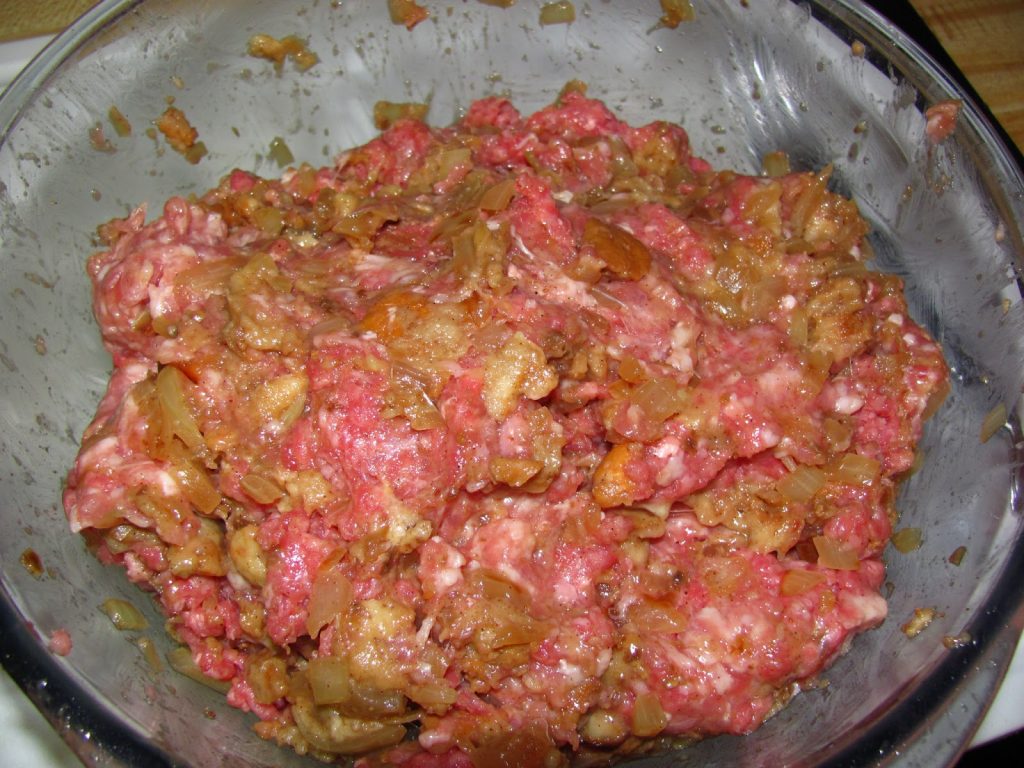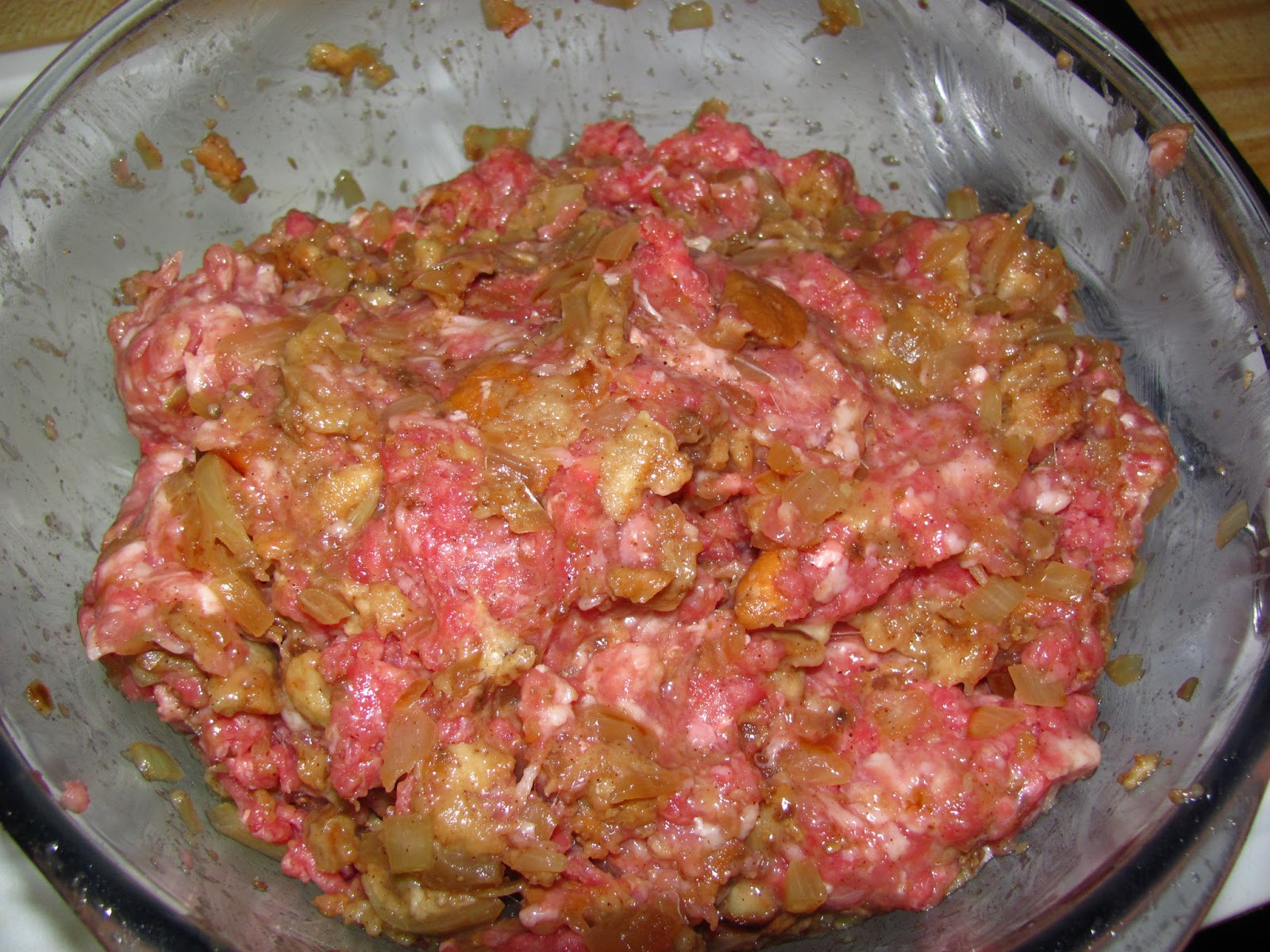 Add the meat and eggs.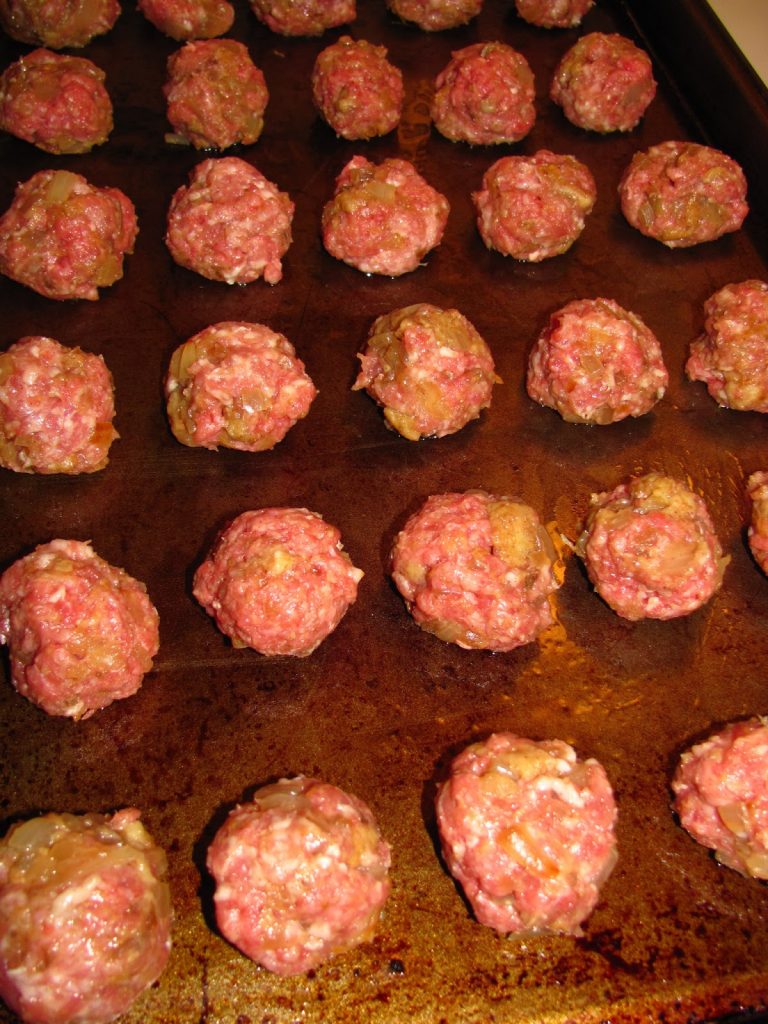 Shape into mini 1 inch meatballs.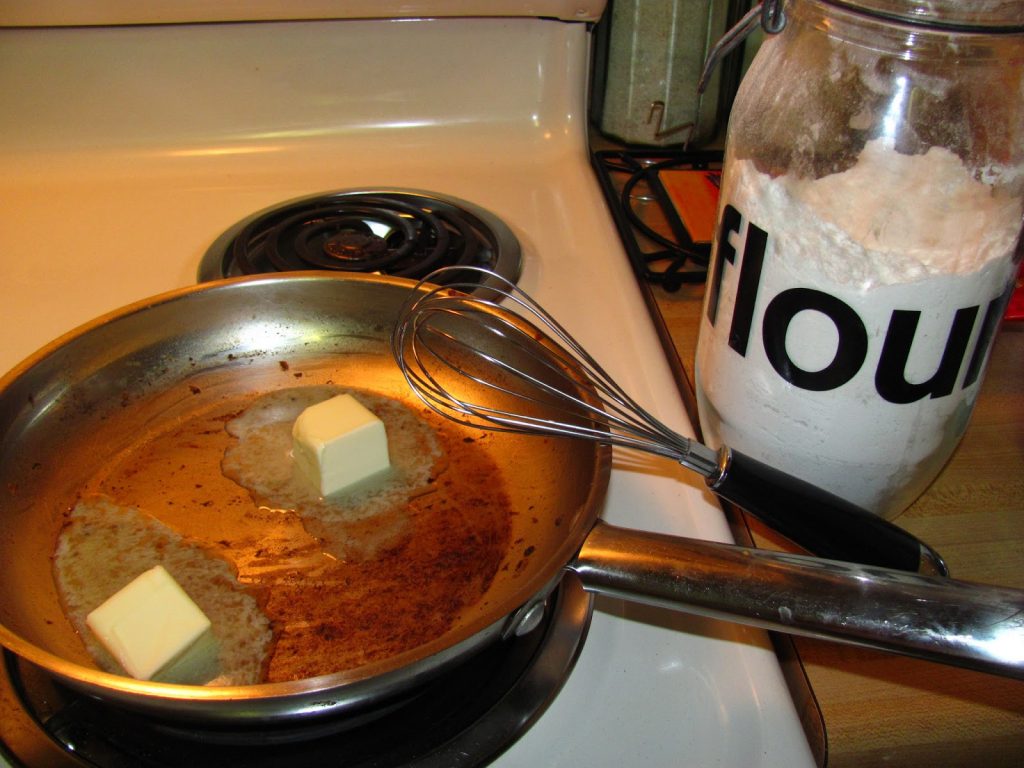 Using the skillet that you sauteed the onions in, melt butter and whisk in flour, making a roux.
This is the base of the gravy.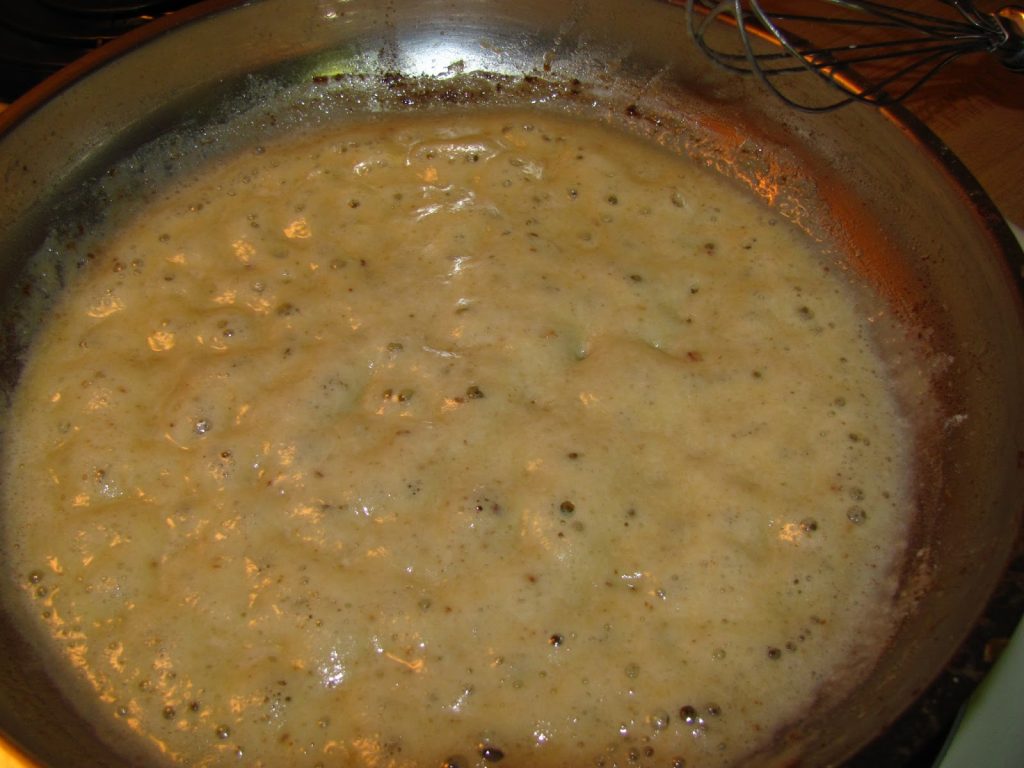 Once the gravy is thickened, you can either eat the meatballs alone topped with the gravy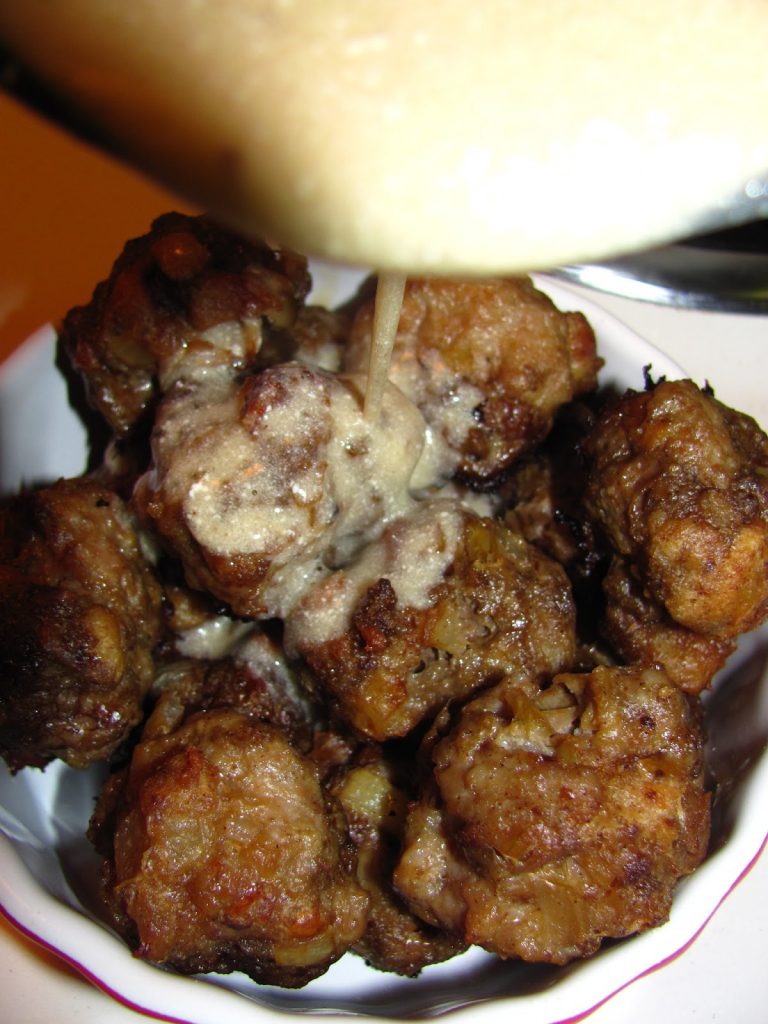 or serve meatballs on top of mashed potatoes, smothered in gravy, served with a side of Lingonberry preserves.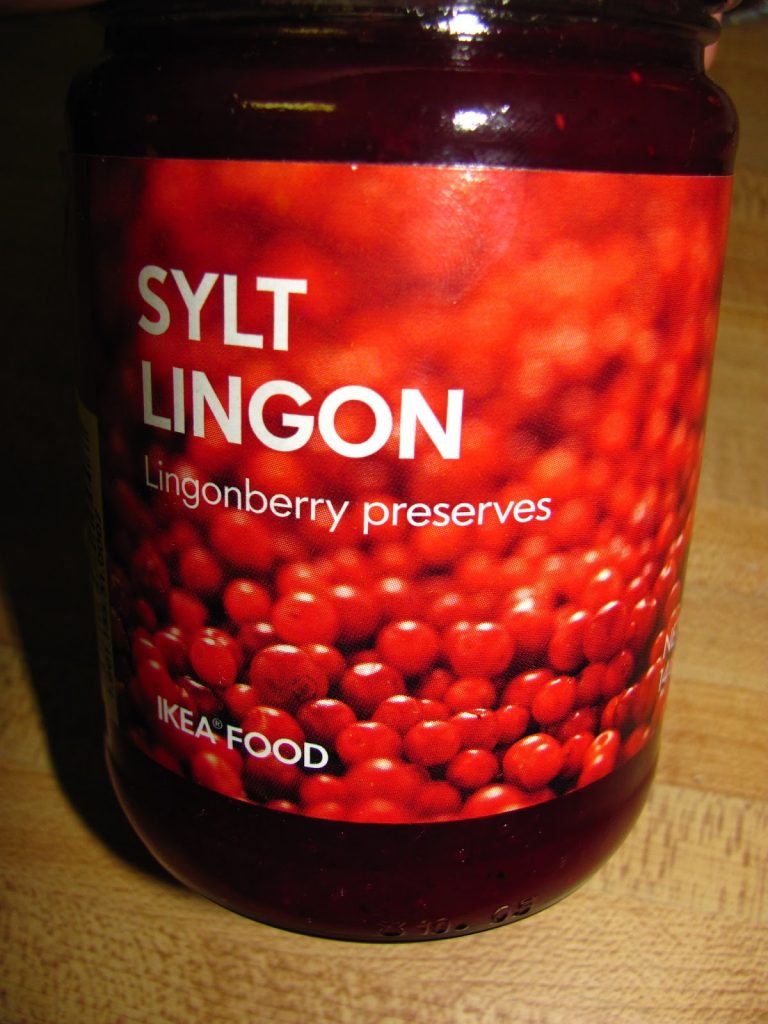 During my last trip to IKEA I picked up a jar of Lingonberry preserves to go with my meatballs.
If you do not have these try Cranberry preserves or sauce.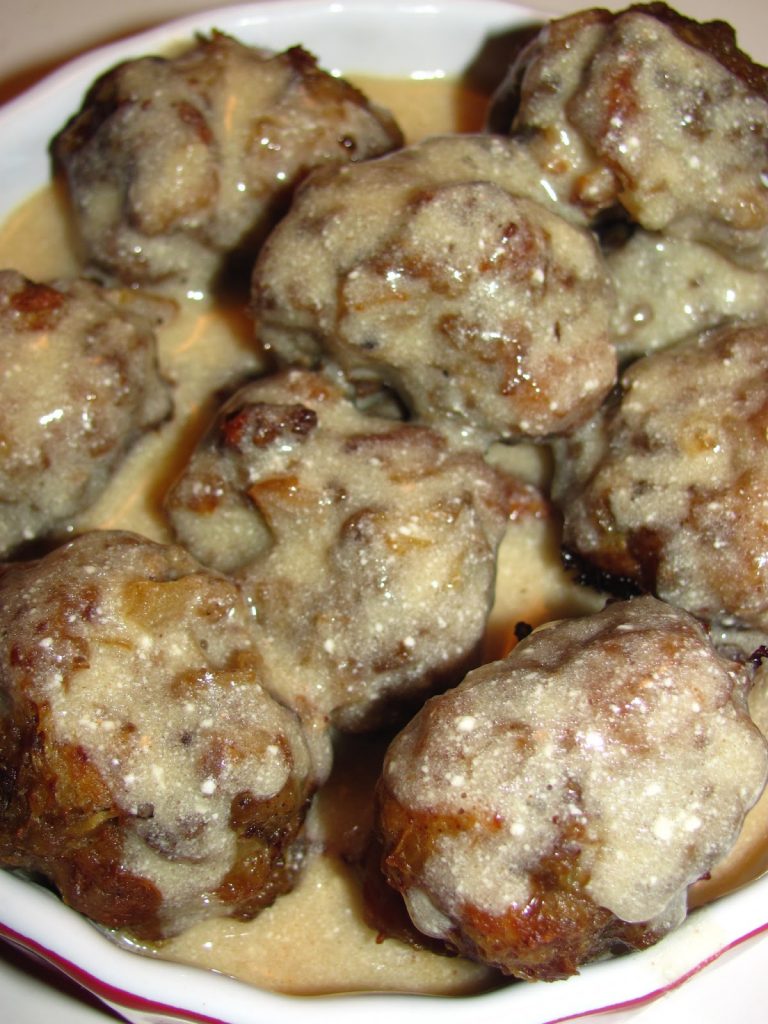 These meatballs are addictive– just like IKEA!