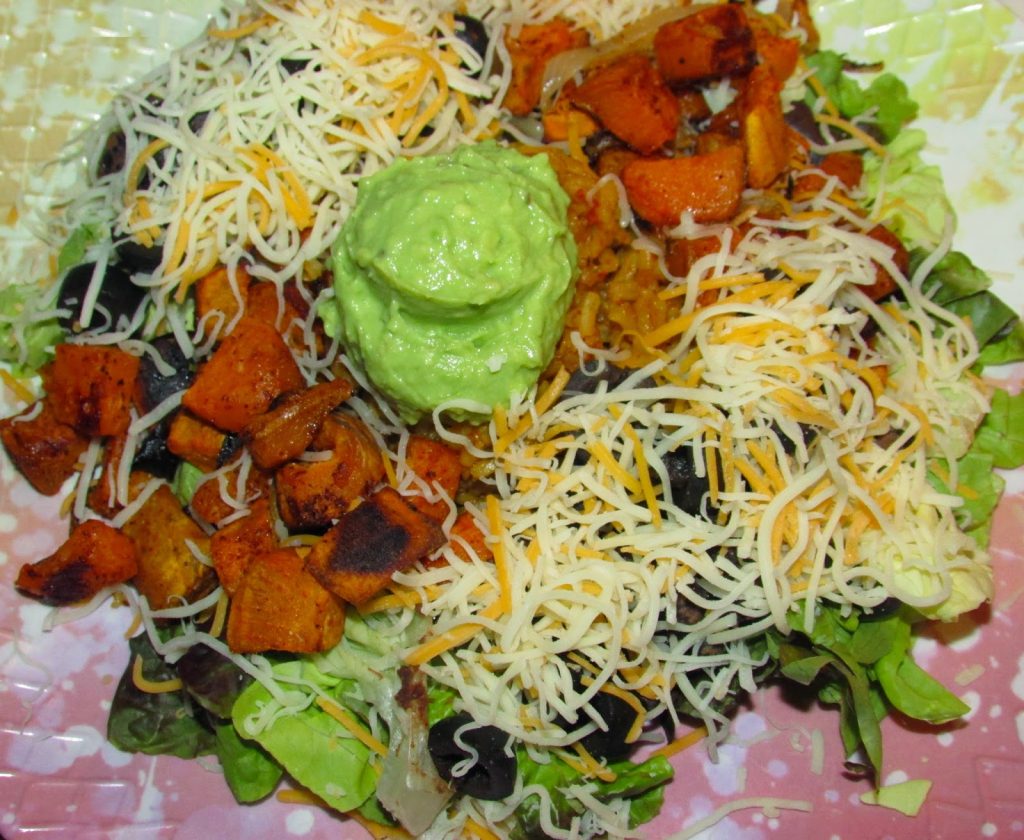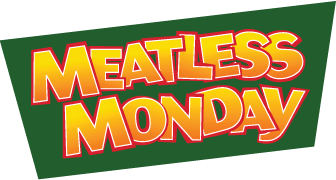 Here's a fun recipe for Cinco de Mayo and Meatless Monday!
Even though I am not eating vegetarian any more I still try to make a vegetarian dinner for my family once or twice a week. We eat roasted veggies often along with Mexican inspired dishes so I thought I would combine the two and create a vegetarian Roasted Sweet Potato Taco Salad with Avocado Creme. It came out better than expected and is now a family fave!
Try it for your next Meatless Monday.
Check out my tips on :
How To Roasted Veggies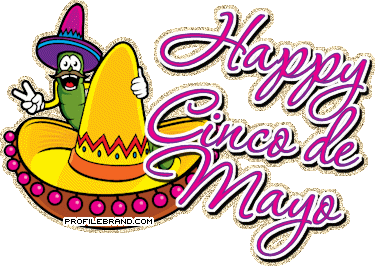 Here are two of my favorite Cinco de Mayo enchilada recipes:
Pioneer Woman's Perfect Enchiladas
Creamy Chicken Enchiladas

Ingredients:
Makes 2 entree salads
1 large sweet potato, peeled and cubed
1/2 Vadallia or large yellow onion, sliced
1 cup Spanish or Mexican rice, cooked
1 can black beans, rinsed and drained
1/2 tsp cumin
1/4 tsp cayenne
1 tbsp + 1/2 tsp chili powder, seperated
1 bag salad lettuce
1 cup shredded Mexican blend cheese
1 avocado, sliced
1/4 cup sour cream
1 tbsp lime juice
salt/pepper, to taste
olive oil
Directions:
Preheat oven to 375 degrees.
Place sweet potatoes and onions on a baking sheet.
Toss with olive oil and season with salt, pepper, and 1 tbsp chili powder.
Roast for 15-20 minutes or until vegetables or fork tender, tossing once in between.
Heat black beans in a saucepan over medium until warmed. Season with cumin, 1/2 tsp chili powder, and cayenne. Adjust according to your preferred spice level.
In a food processor, add avocado and sour cream. Pulse until blended.
Add lime juice and salt and pepper to taste.
To plate: add lettuce to a plate.
Top with rice and seasoned black beans.
Add roasted veggies then shredded cheese and top with avocado creme.

I made a batch of flavor packed Spanish rice and used about 1 cup for the taco salads and saved the remaining for leftovers.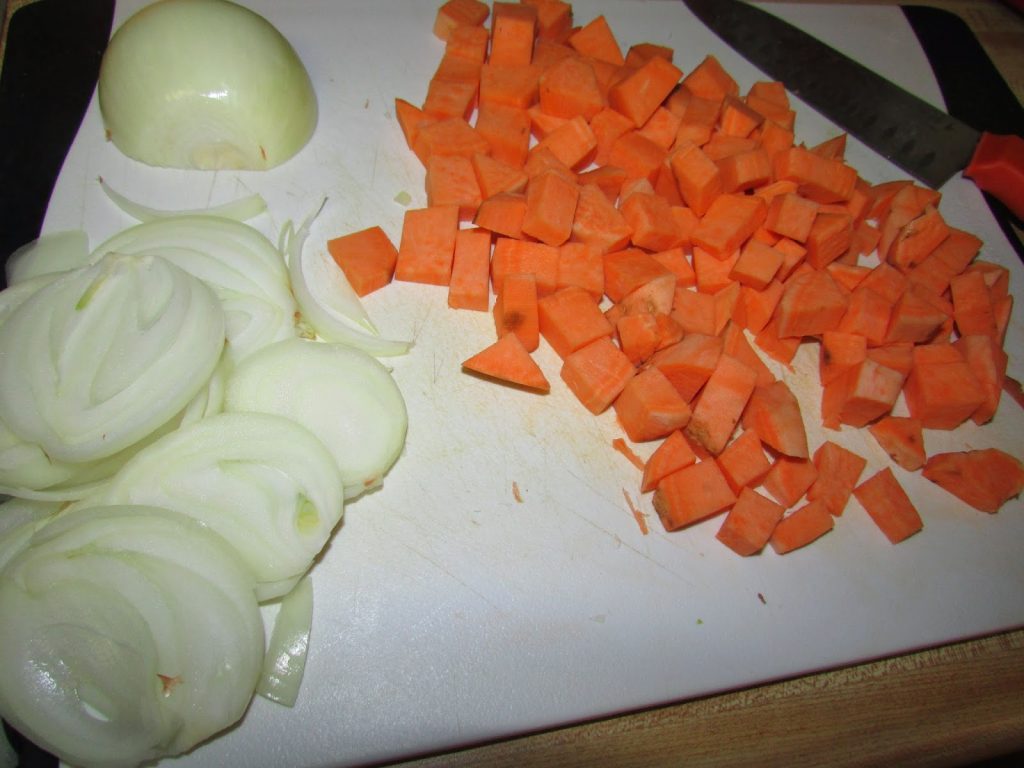 Any roasted veggies would be delish in this salad but I prefer sweet, crunchy onions and tasty (and filling) cubed sweet potatoes. Peppers, asparagus, corn, and cauliflower would all be delicious options too.
I prefer black beans over the traditional refried beans. Jazz them up with a spice blend of cumin, cayenne, and chili powder.
I use bagged salad lettuce to save time and usually have a couple in the fridge to throw together a salad for lunch or dinner in a flash!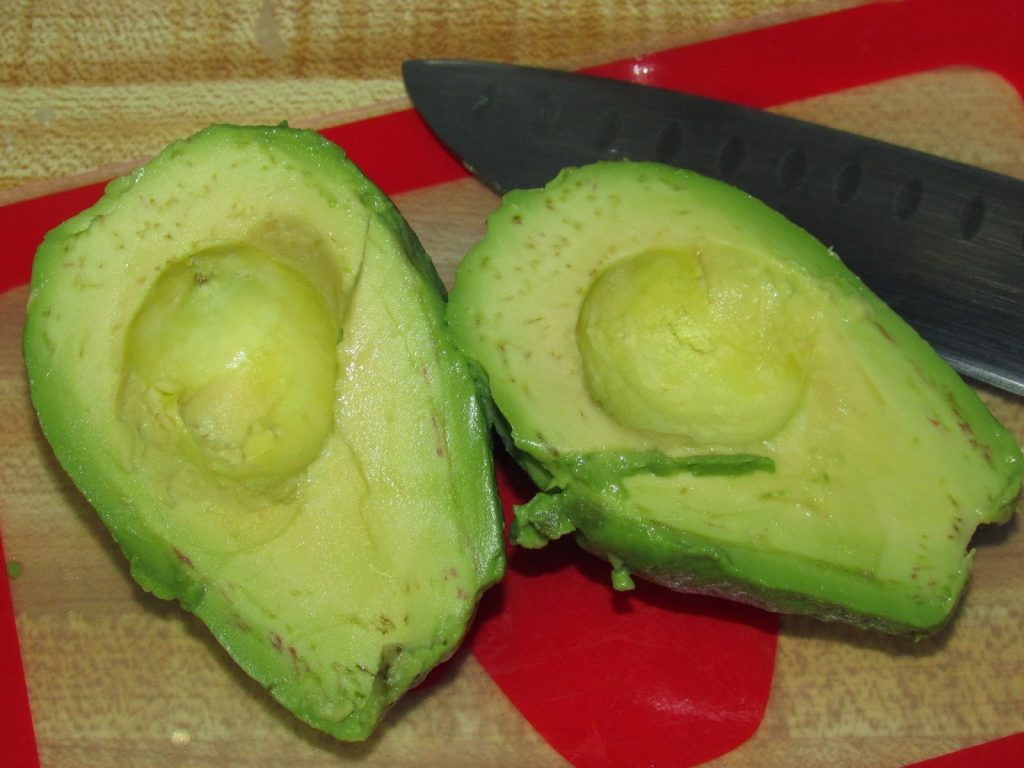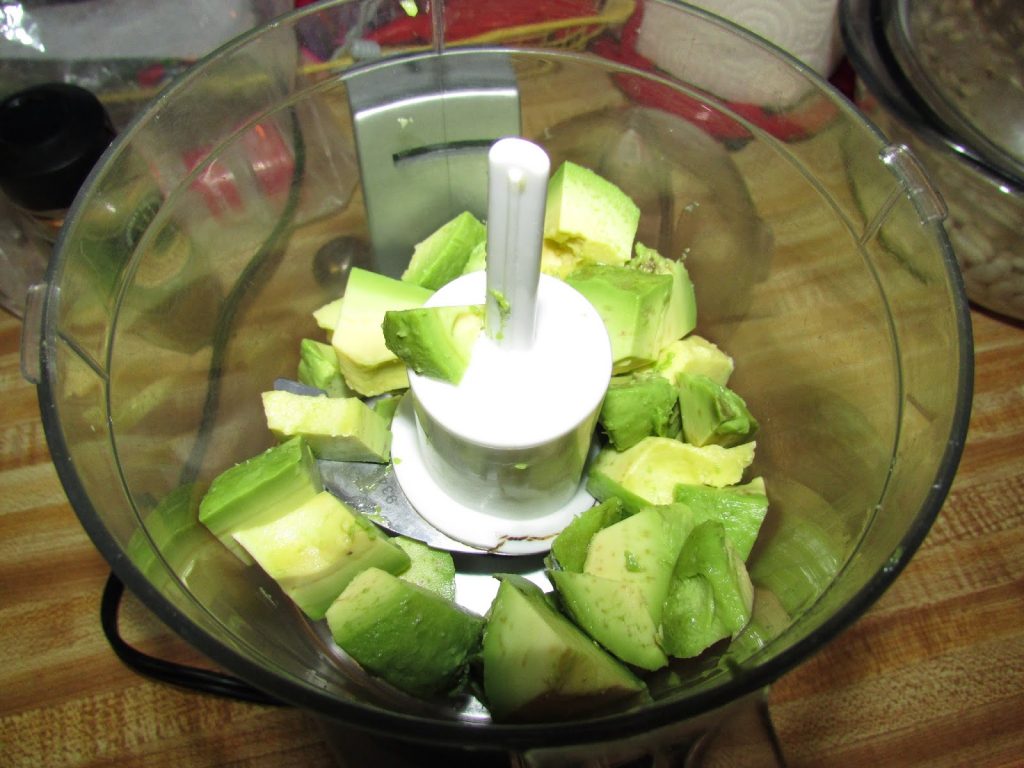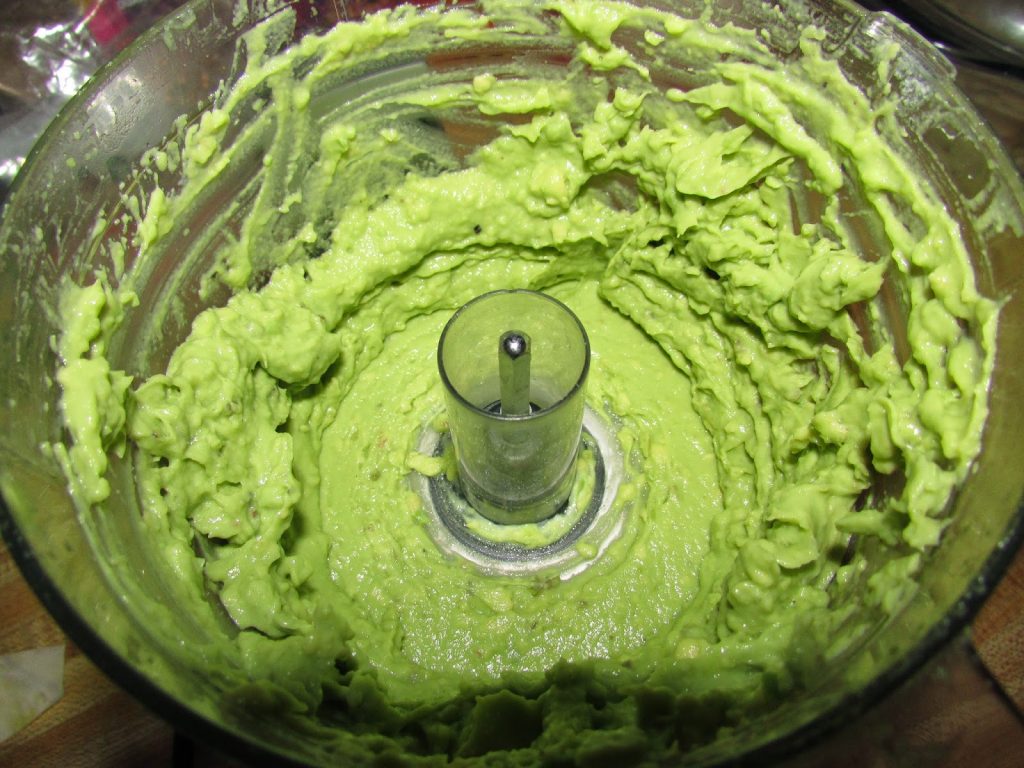 For Avocado Creme: pulse together avocado, sour cream, lime juice, and salt and pepper in a food processor.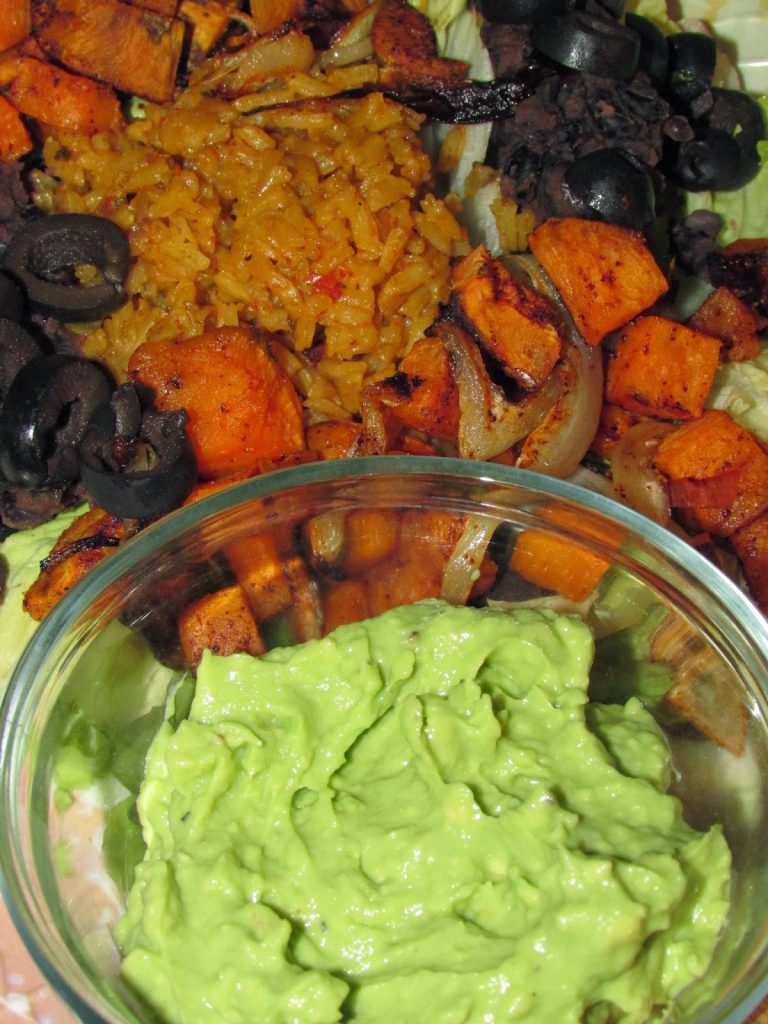 This simple recipe for avocado creme is fast and easy and I make it often for
nachos, enchiladas, and taco salads.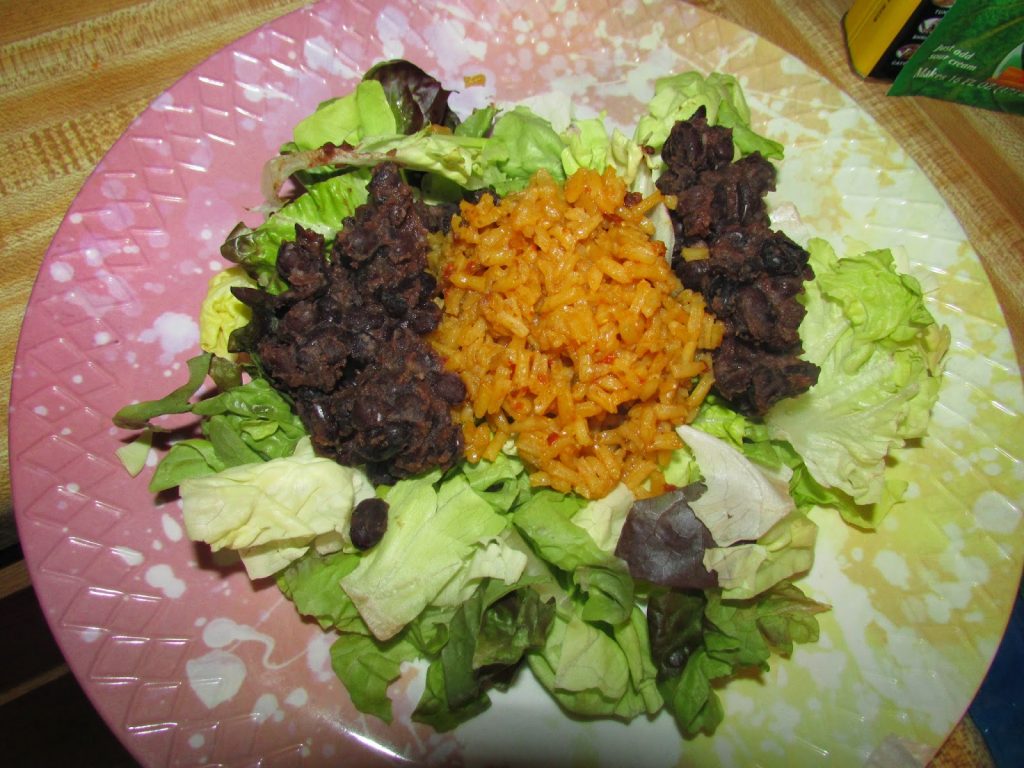 To plate: add lettuce to a plate. Top with rice and seasoned black beans. Add roasted veggies then shredded cheese and top with avocado creme.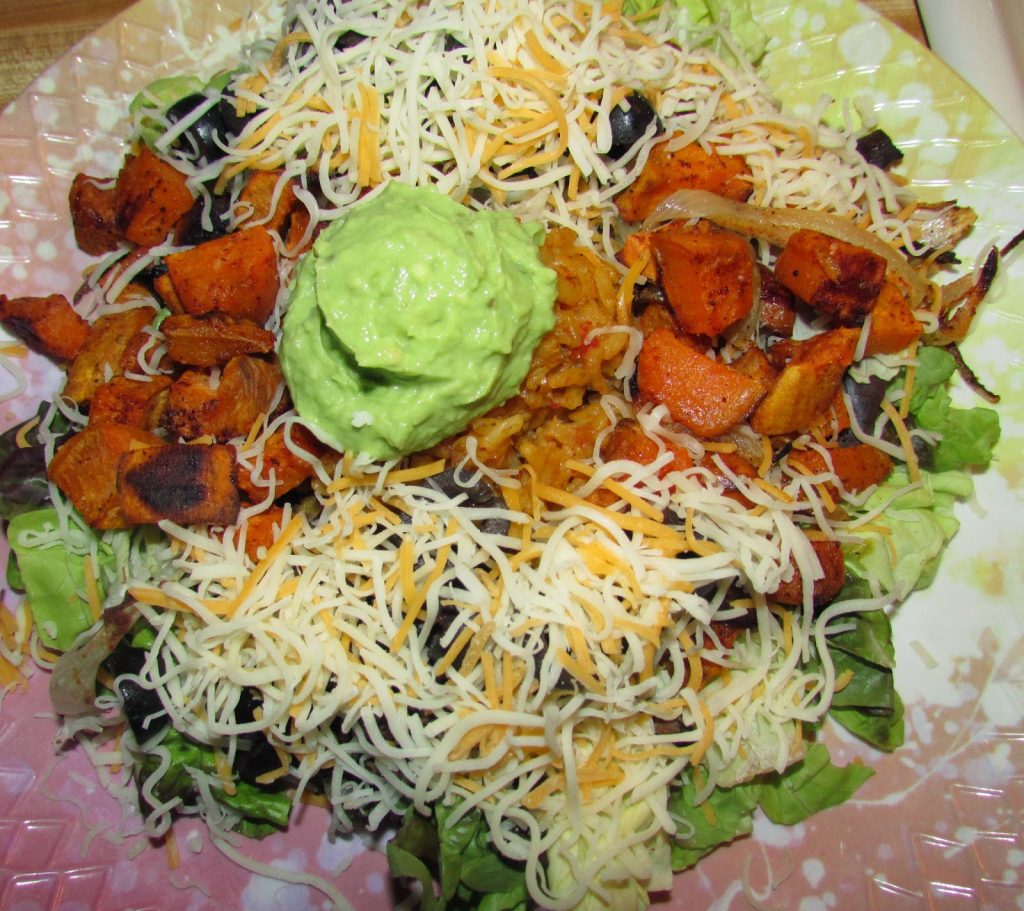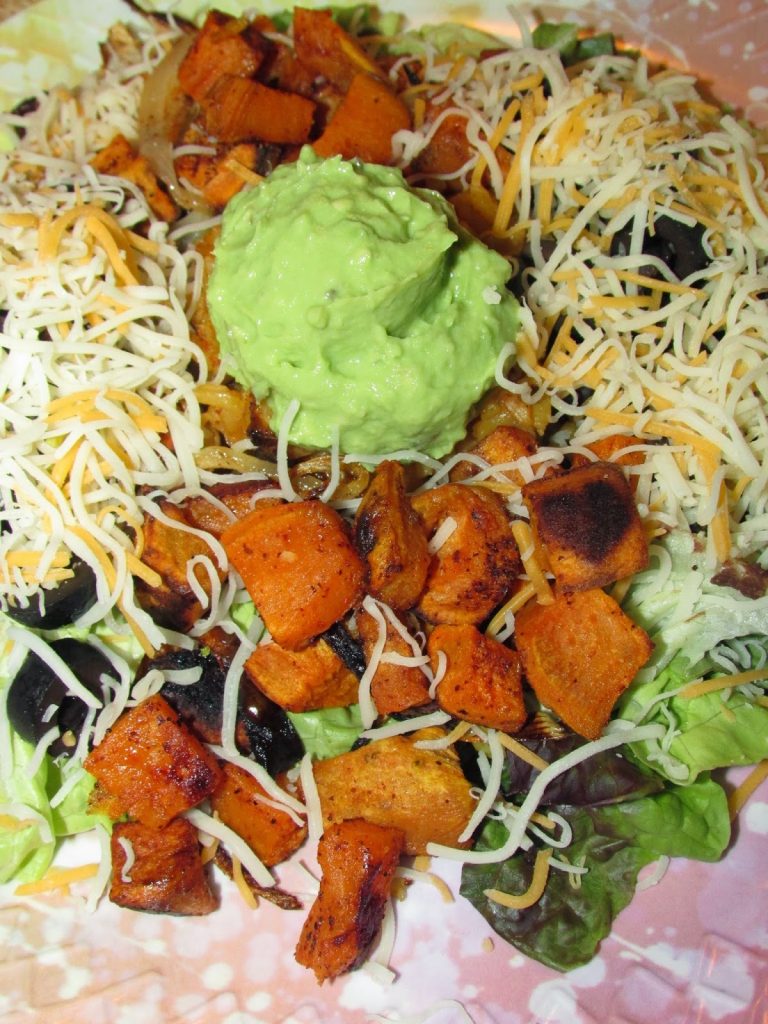 I have made this recipe many times and every time I love it even more!
I am a big fan of roasted veggies like sweet potatoes and sweet onions and they make a delicious healthy substitute for the usual chicken or ground beef in a taco salad.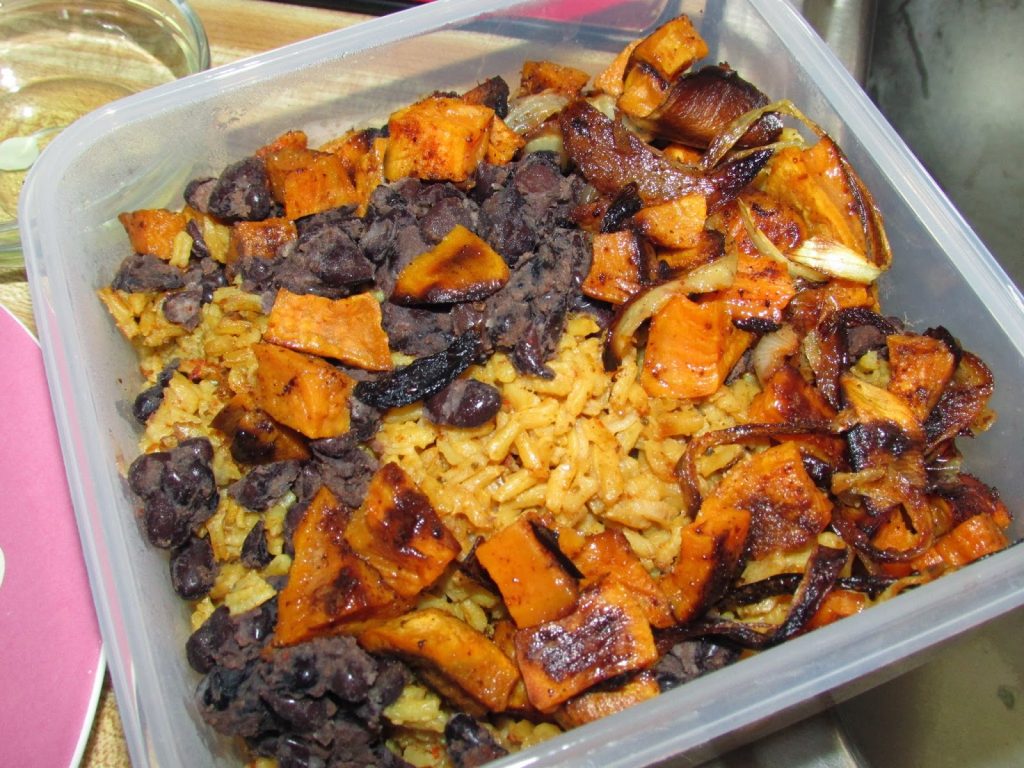 Bonus: leftovers for nachos the next day!