Molly's favorite color is blue so I threw her and Charlotte a blue themed farewell party last week complete with blue coconut cupcakes (another fave) and lots of blue decor and gifts.
View the pics below!
Ava was so excited to help me decorate and throw a party for her best friend!
Simple but perfect for our small gathering of good friends!
Favors for everyone: Blueberry filled sugar cookies.
I taped them to polka-dot paper straws (from Target dollar section)
and pushed them into the cupcakes.
Sweet Charlotte sitting pretty!
Fox's Pizza, Cupcakes, and FroYo! It doesn't get any better than that!
Charlotte dived right into her cupcake!
My sweet Ava couldn't resist the delish blue coconut cupcakes either!
Cute kiddos including a precious newborn attended!
The best part about Swirlberry? Lots of space for the kids to have fun!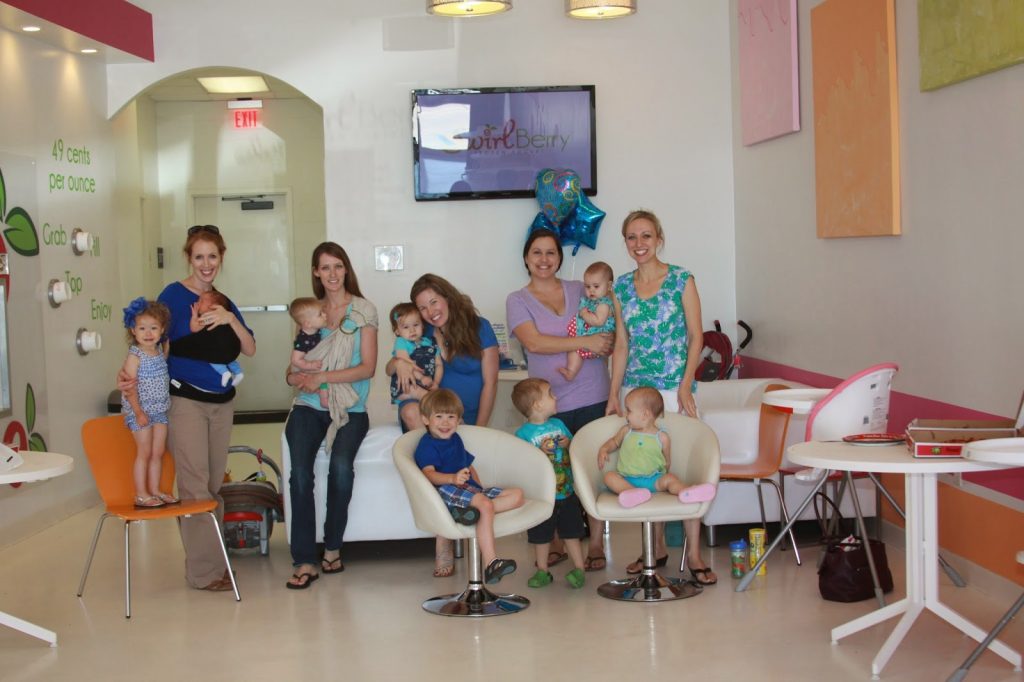 Group pic before our goodbyes.
"We're So Blue, We'll Miss You"!