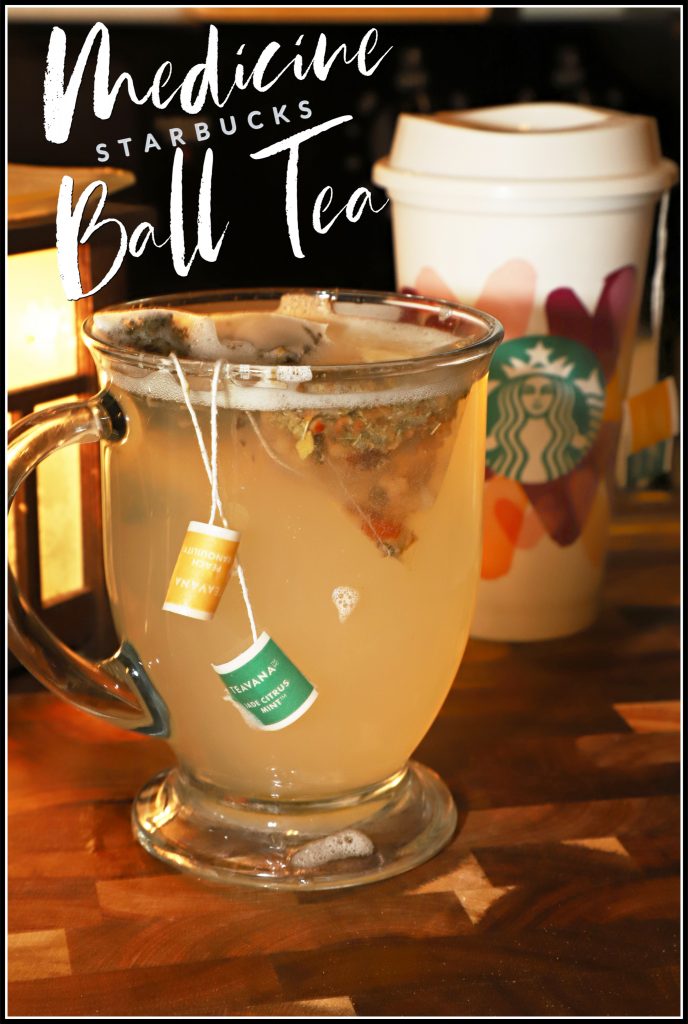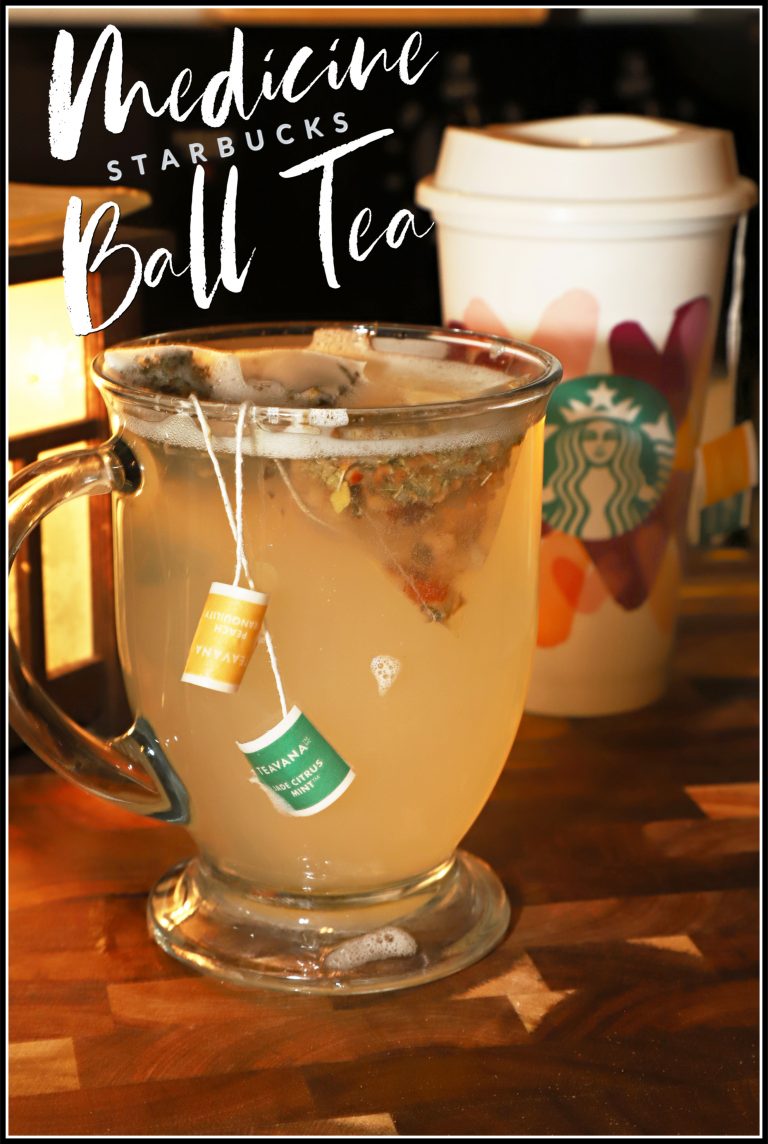 One of my favorite coffee shop drinks during the cool months is the Medicine Ball Tea from Starbucks.
It is the perfect lemony warm drink if you are feeling under the weather and now I am sharing the recipe for you to make it at home!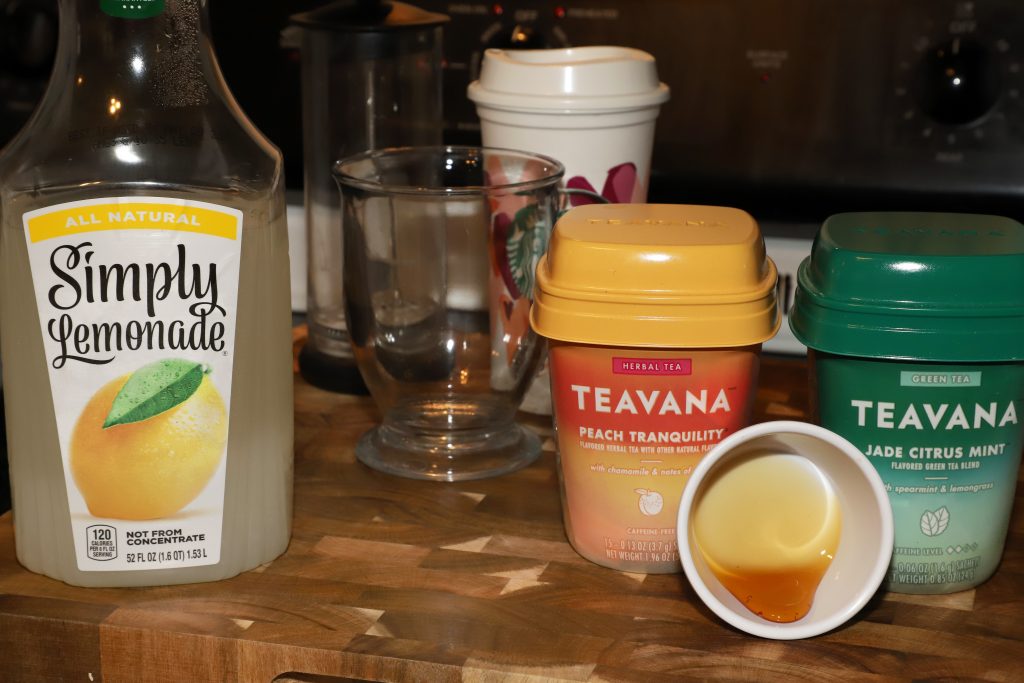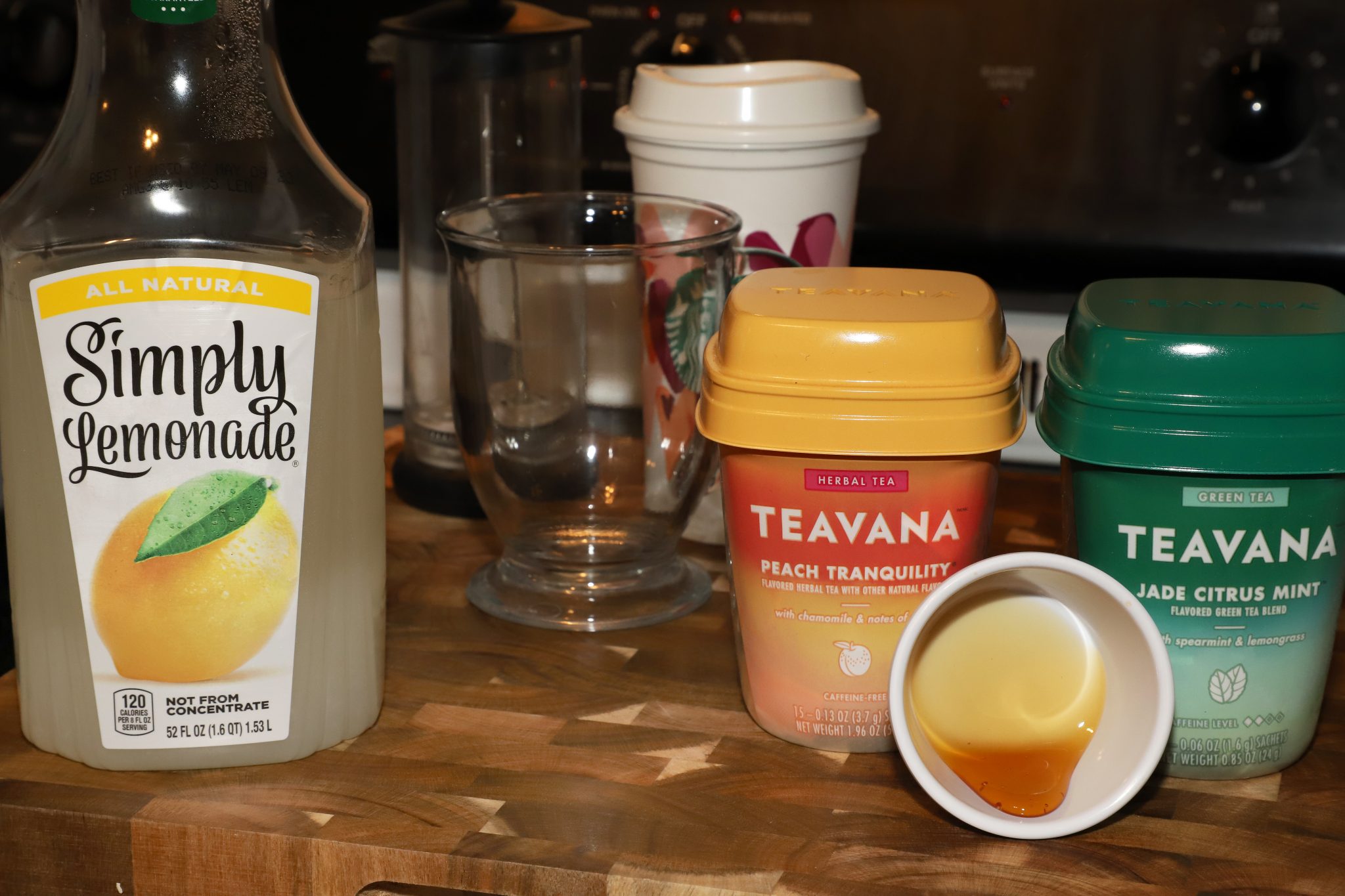 All you need is a few simple ingredients and two tea bags from my favorite Teavana tea brand.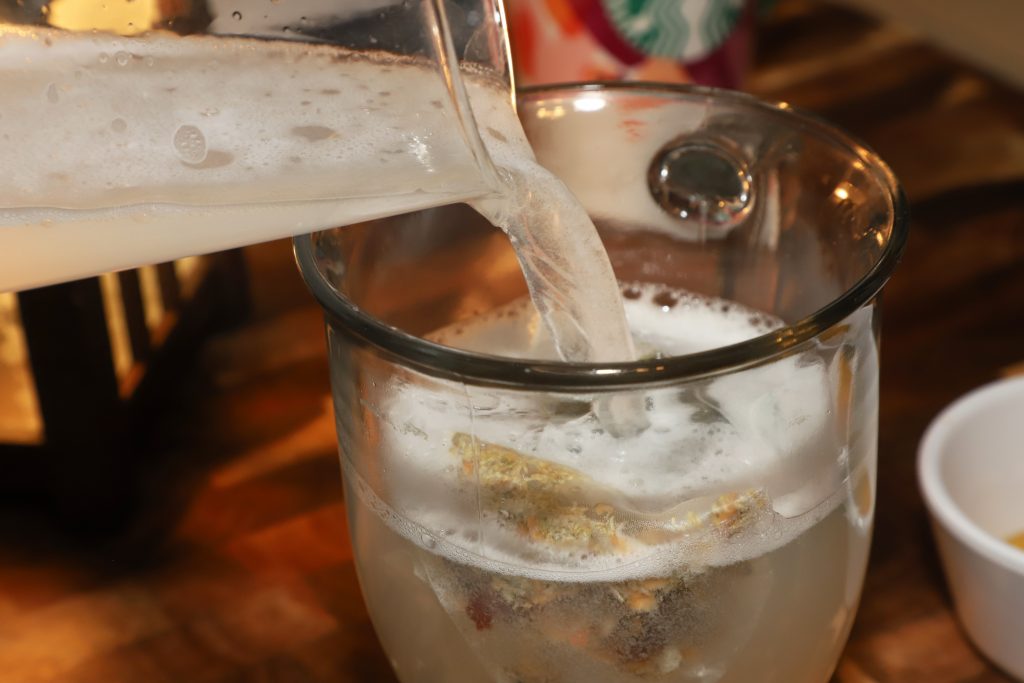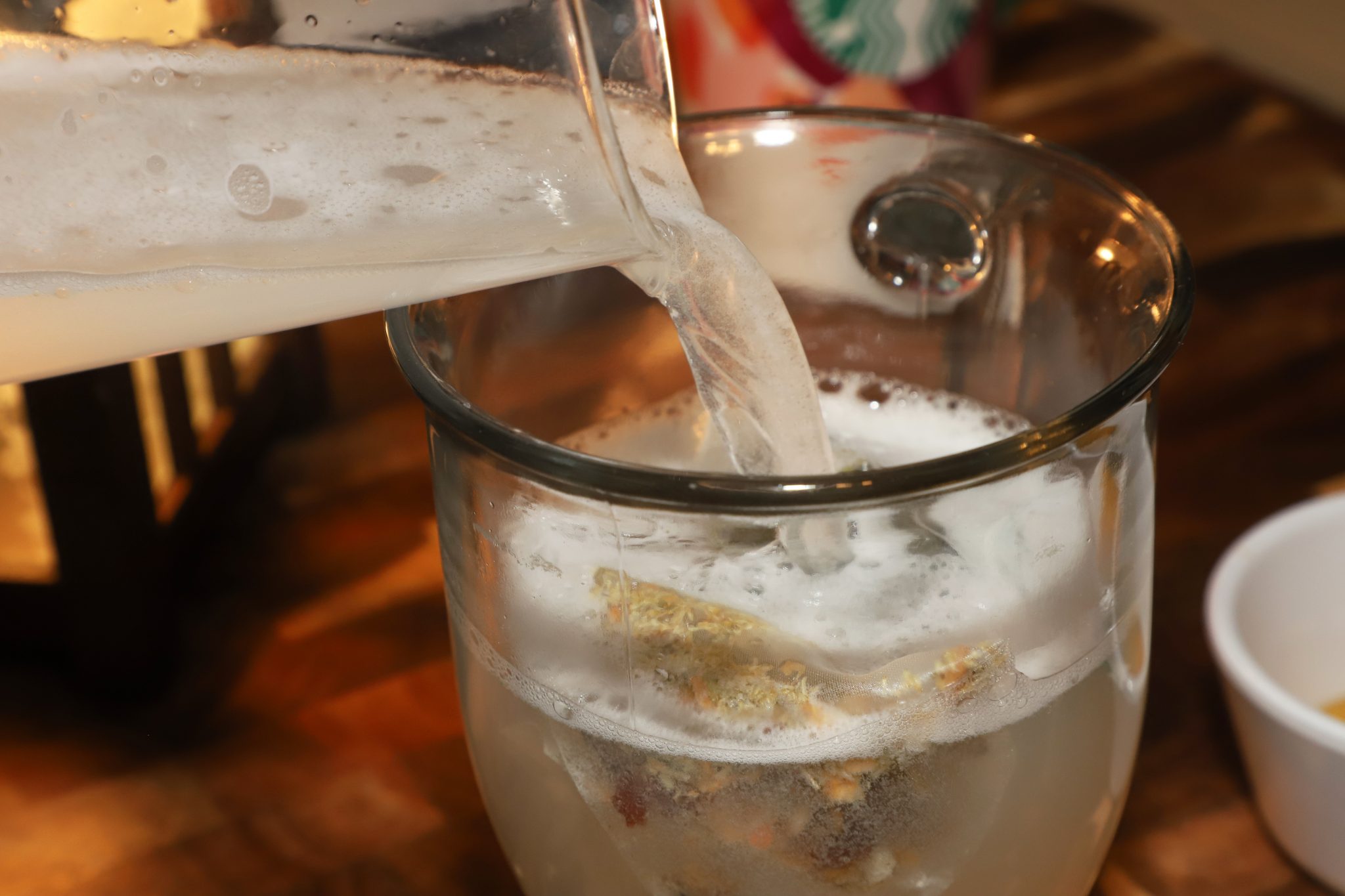 The Medicine Ball Tea at Starbucks is also known as the Honey Citrus Mint Tea.
In their words the flavors of this drink "mingle tastefully well together for a tea that comforts from the inside out".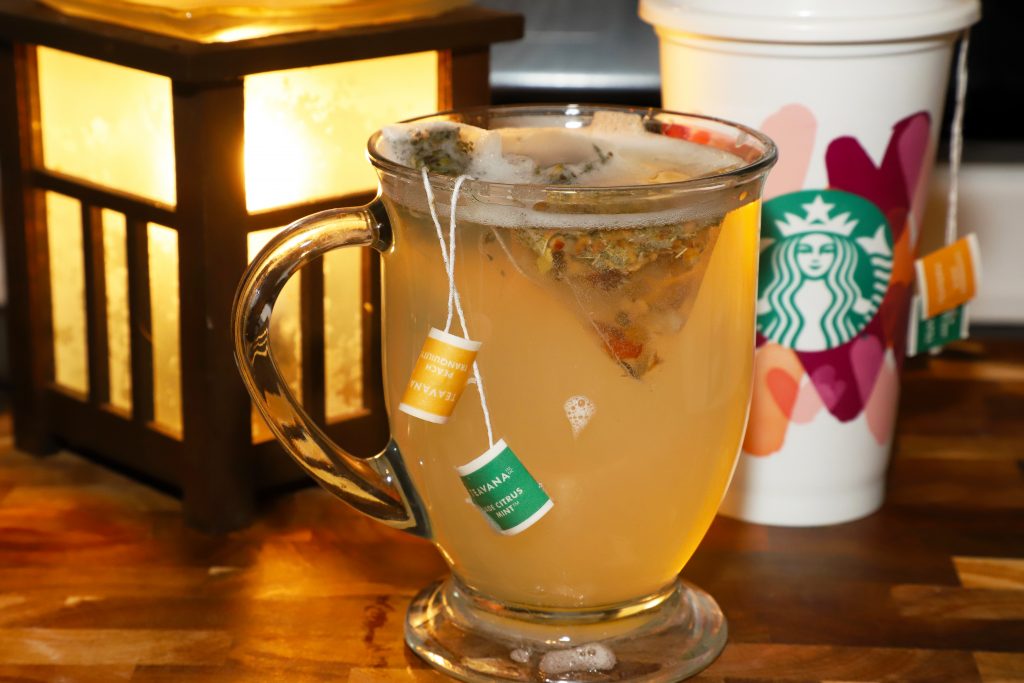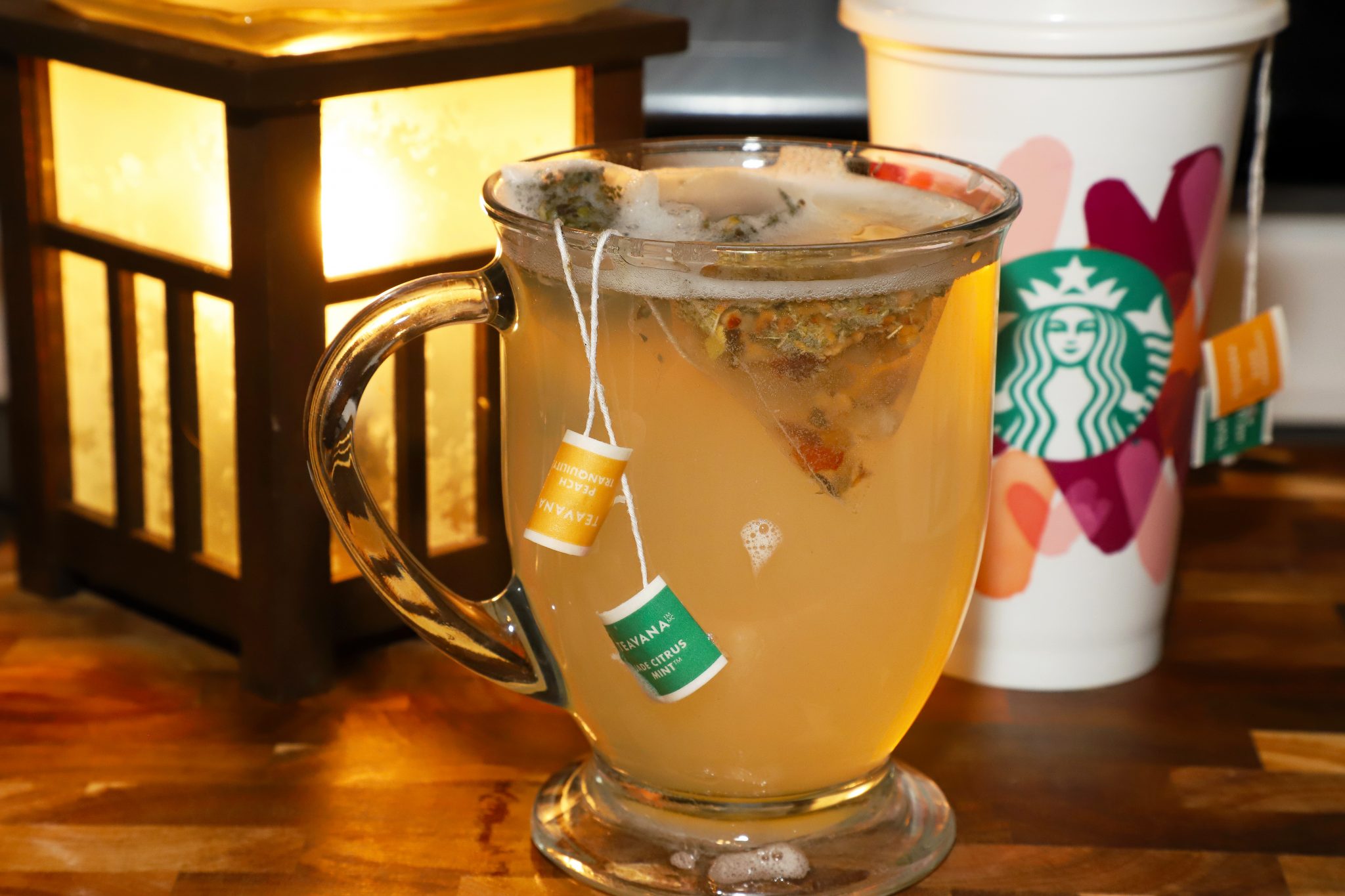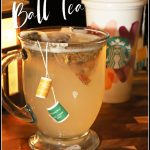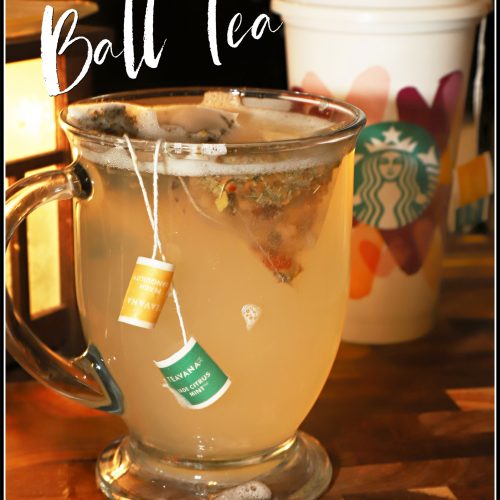 Print Recipe
Starbucks Medicine Ball Tea
Ingredients
1

cup

lemonade

1

cup

water

1

Teavana Peach Tranquility tea bag

1

Teavana Jade Citrus Mint tea bag

1

tbsp

honey

1

tsp

peppermint extract

optional
Instructions
Pour lemonade and water in mug and heat for 1 minute in a microwave until warmed.

Using a frother, mix the steamed lemonade until frothy.

Add two tea bags to a mug, then pour frothy lemonade on top.

Mix in honey and peppermint.

Serve warm and enjoy.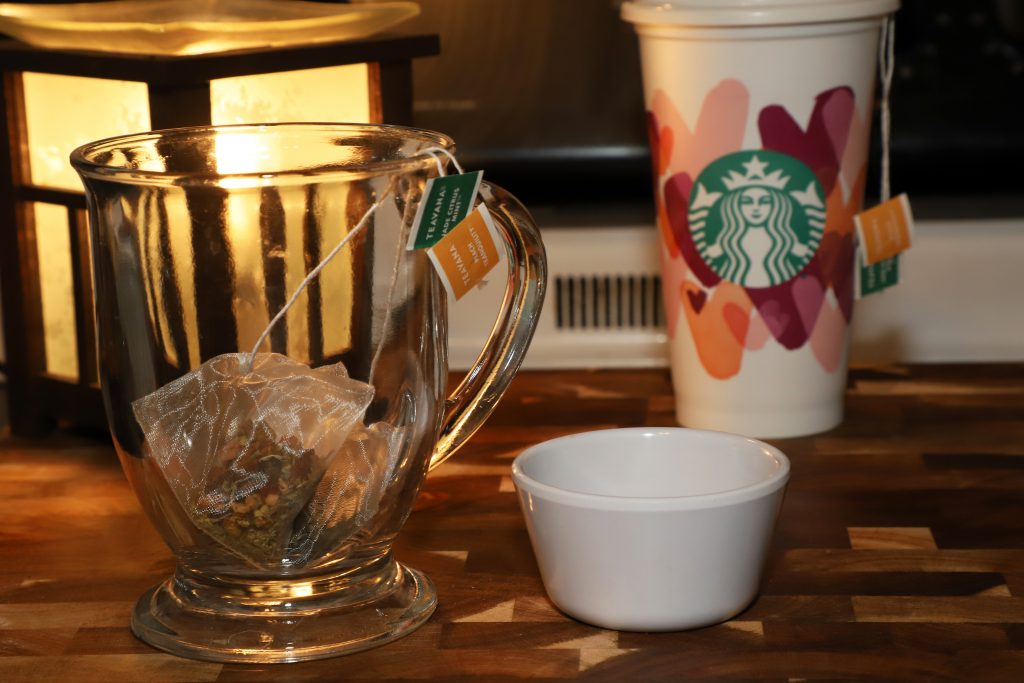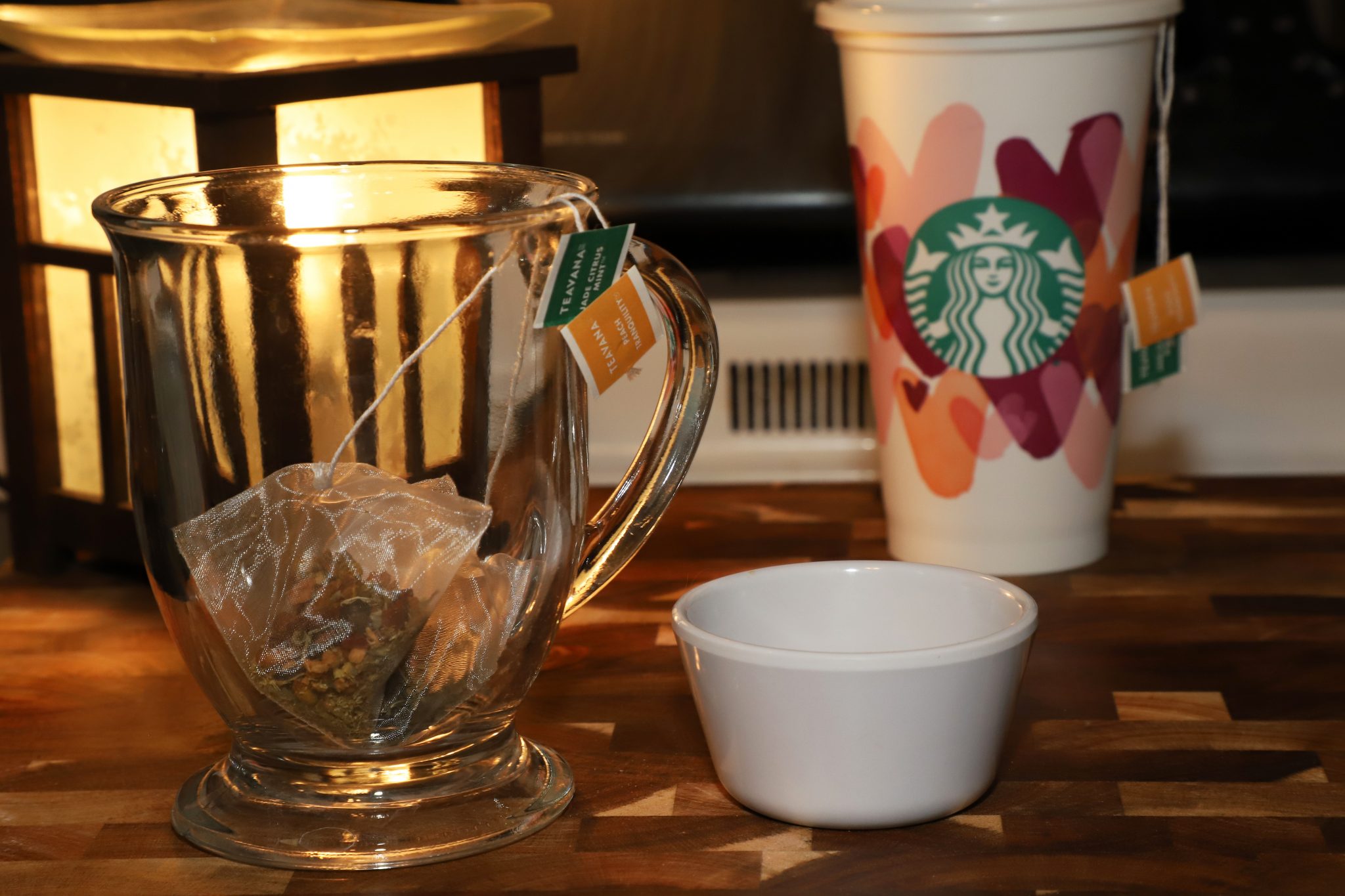 This tea is truly like medicine if you wake up with a sore throat or or allergies.
I am so happy I can make this drink at home in minutes for just a fraction of the price!
Give it a try. You won't be disappointed!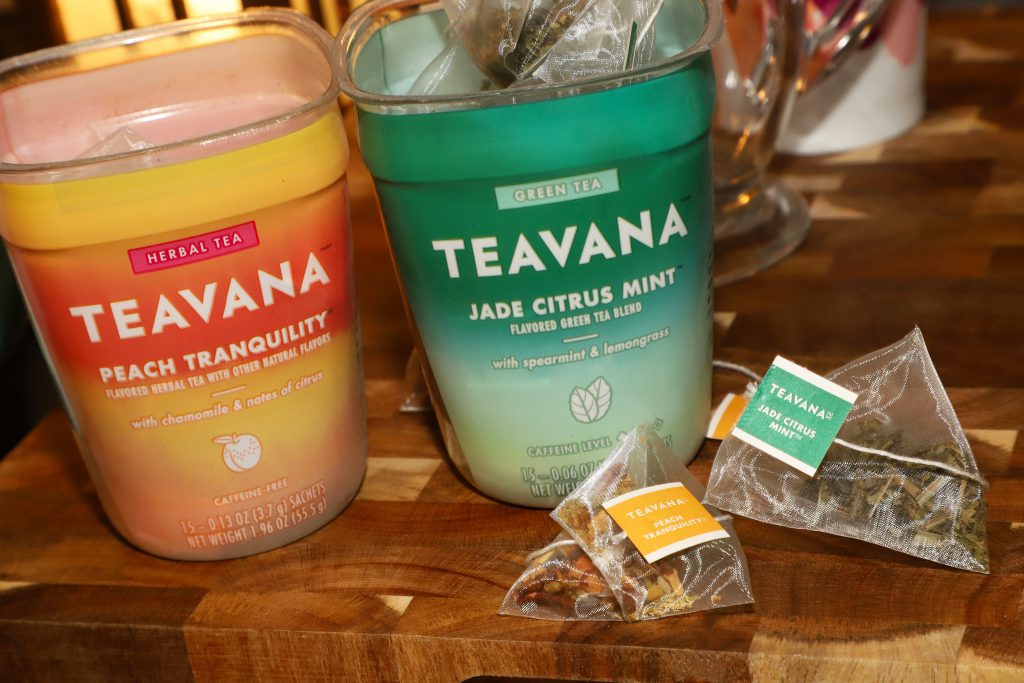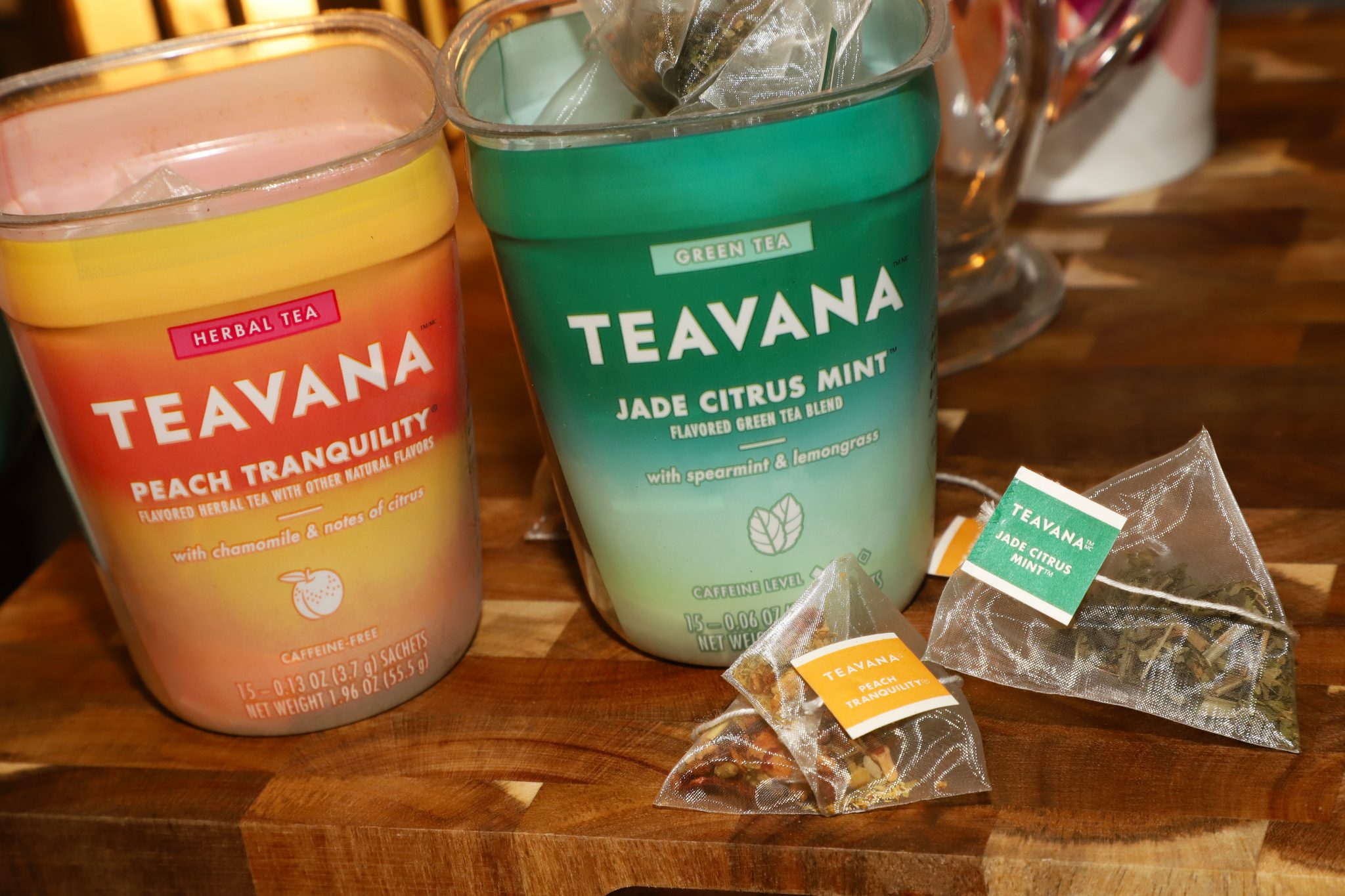 Don't have Teavana at home? No worries! I have purchased these affordable teas at Target, Walmart, and on Amazon to name a few.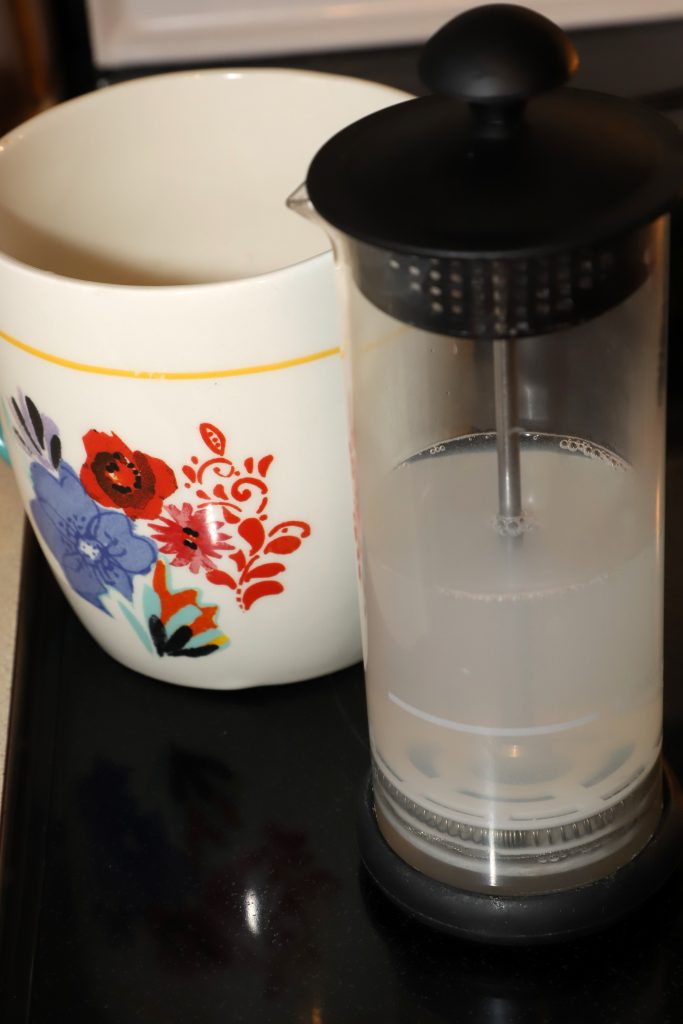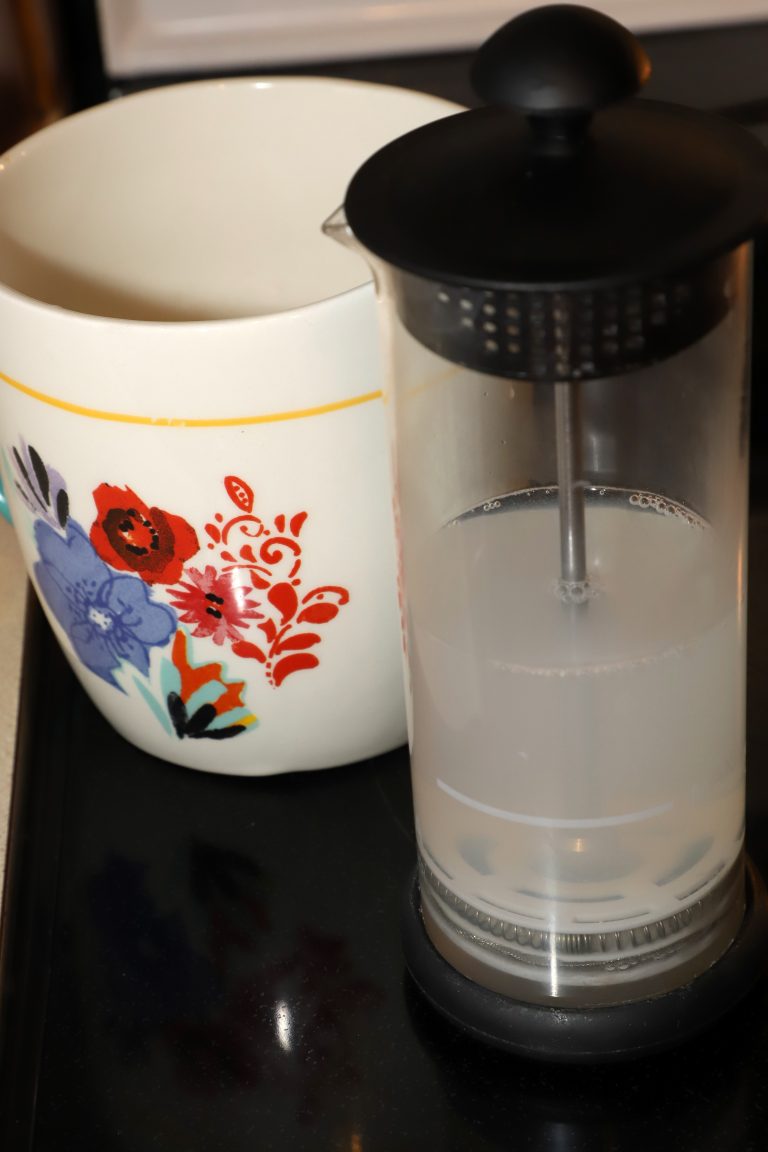 Heat lemonade and water for 1 minute in the microwave. Then add to a frother and mix the steamed lemonade.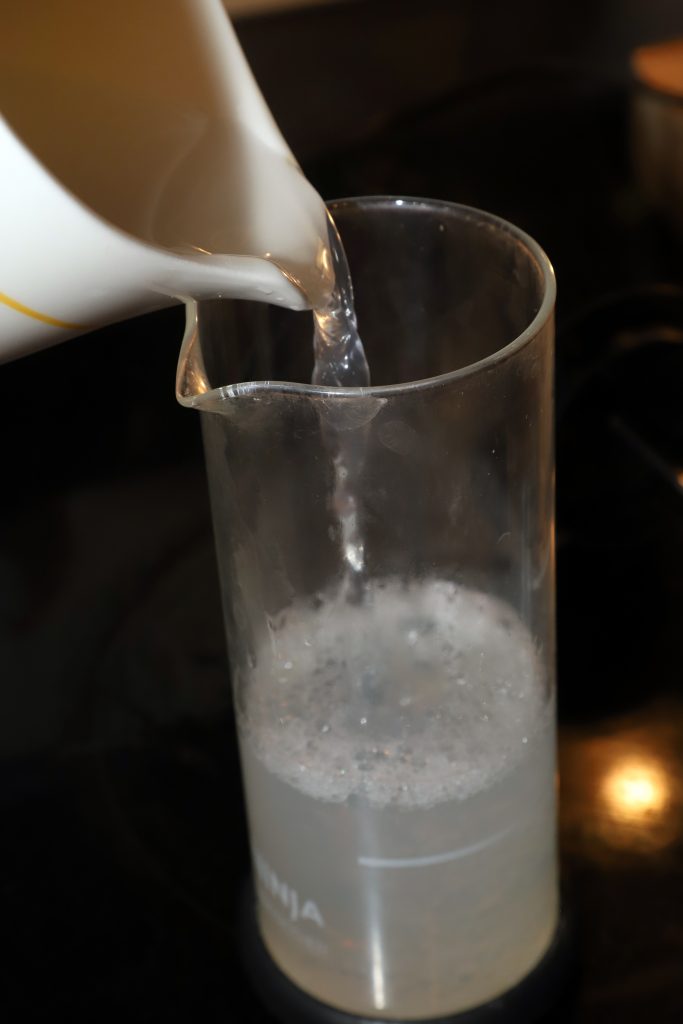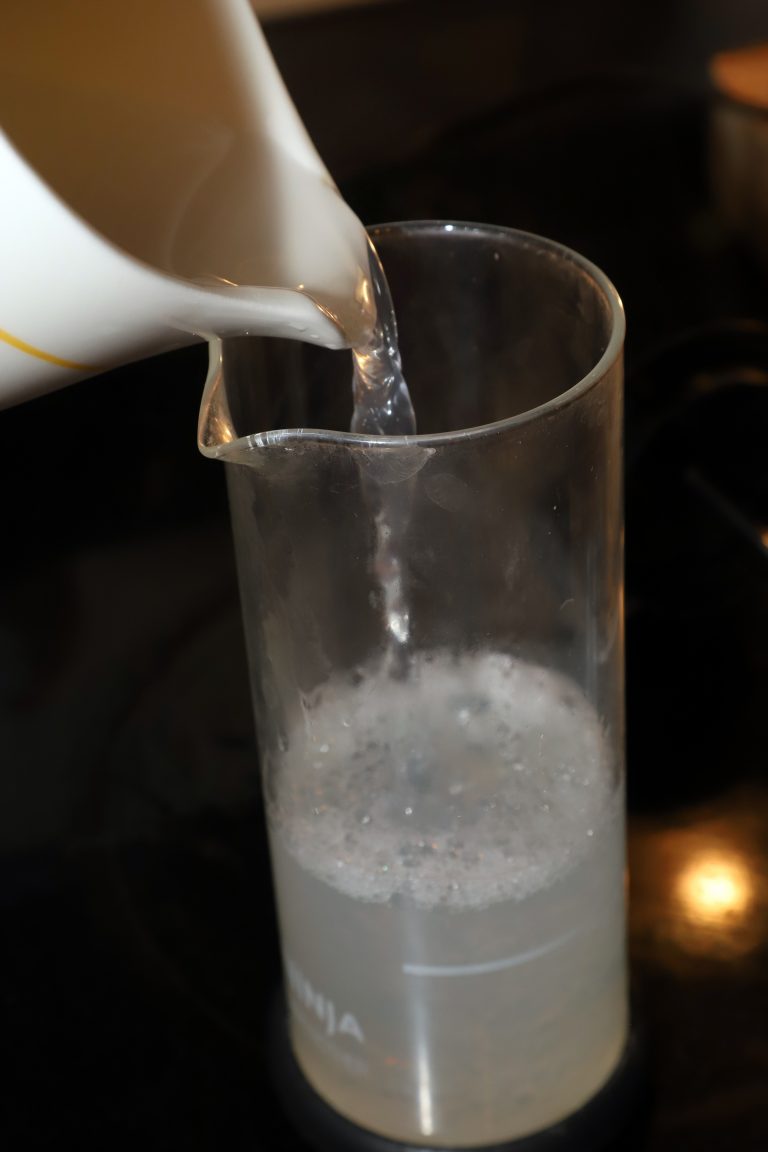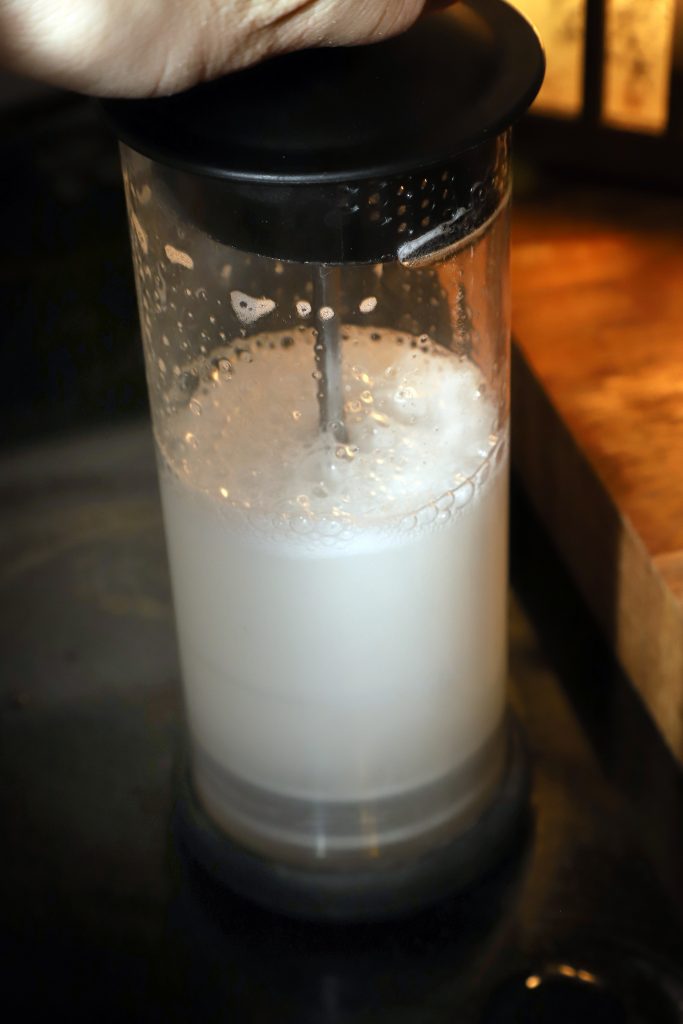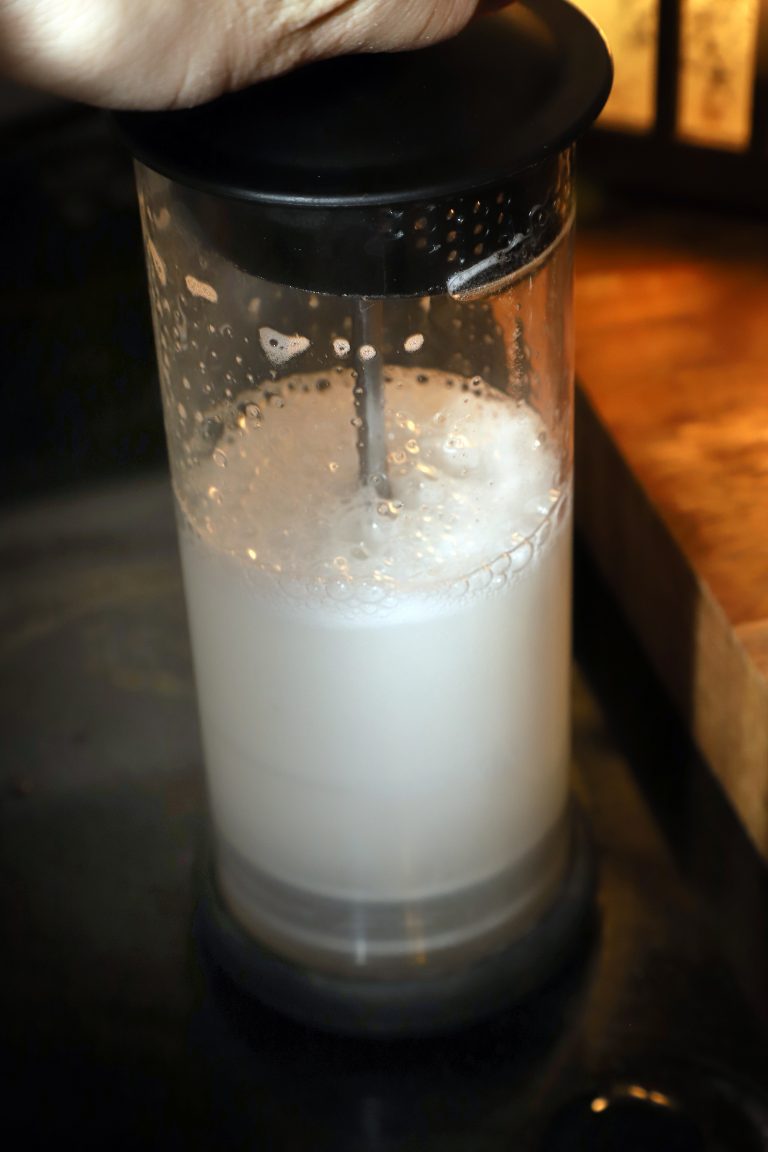 It will be frothy and mixed well.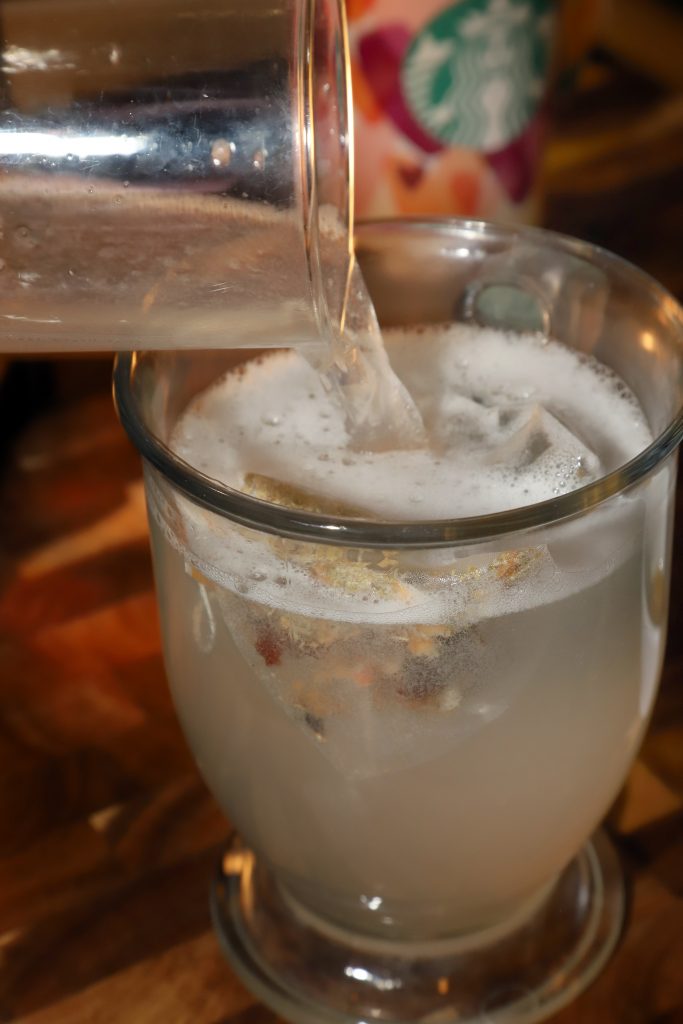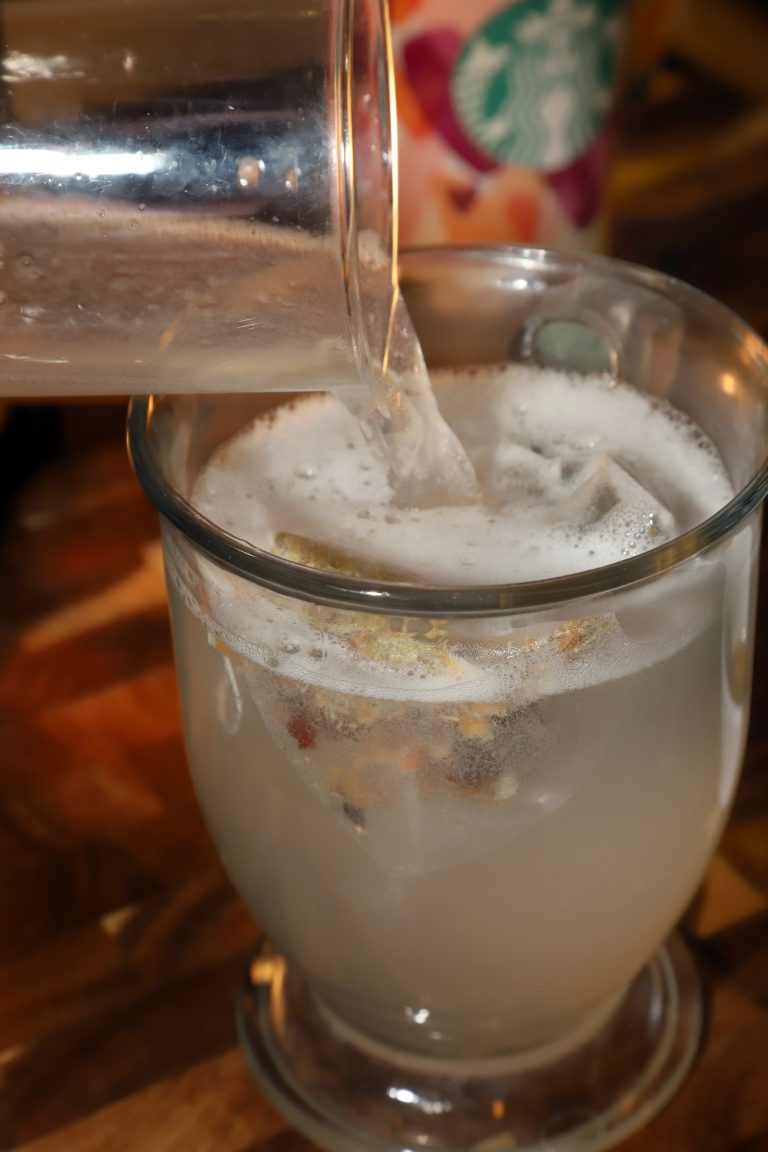 Add the two tea bags to a mug then pour the frothy lemonade on top.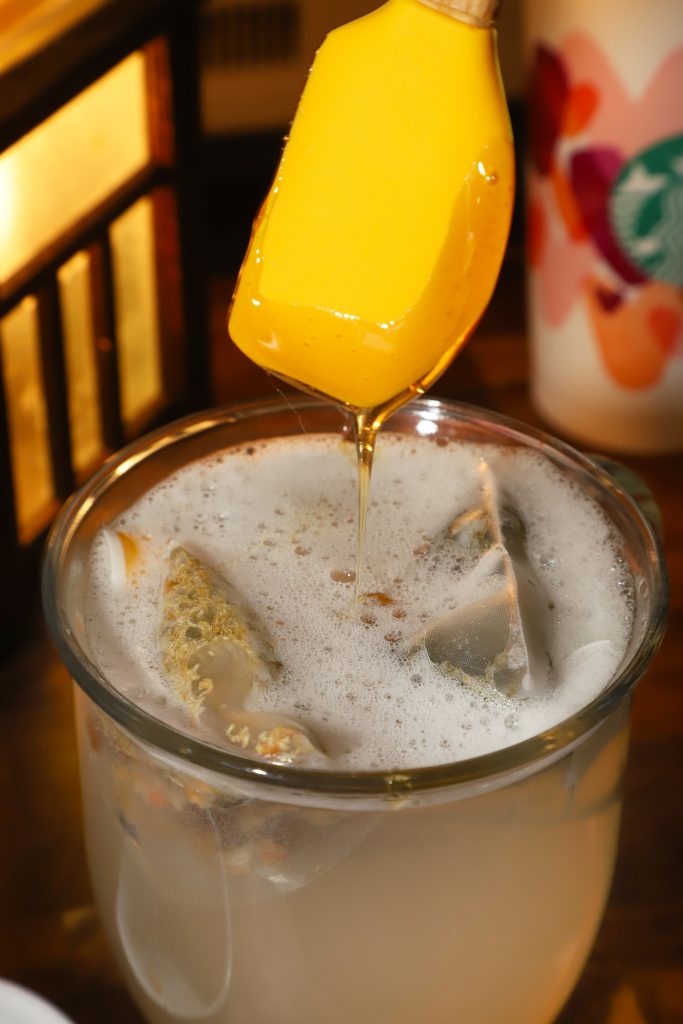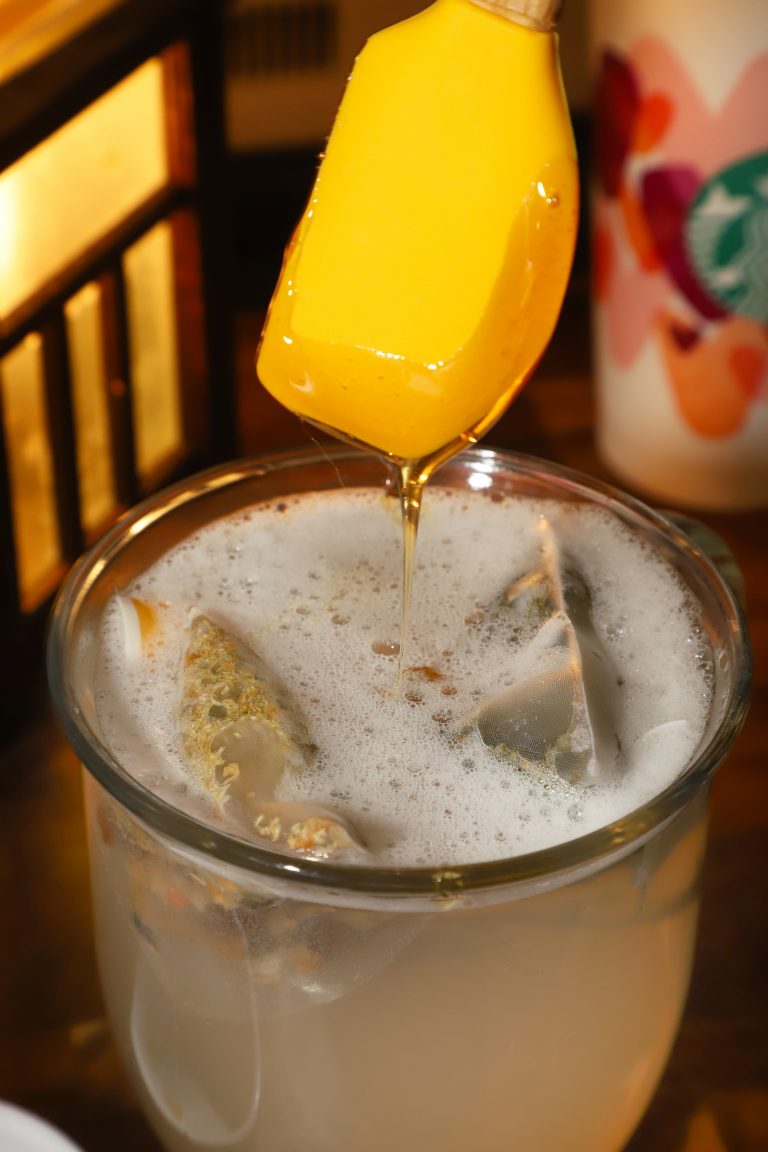 Stir in honey.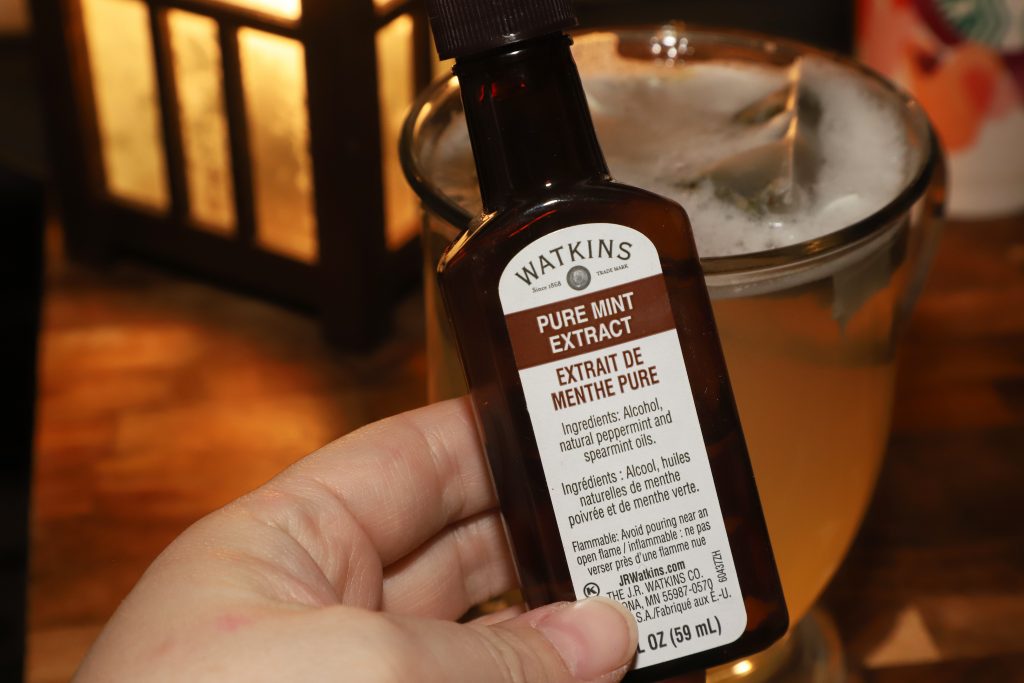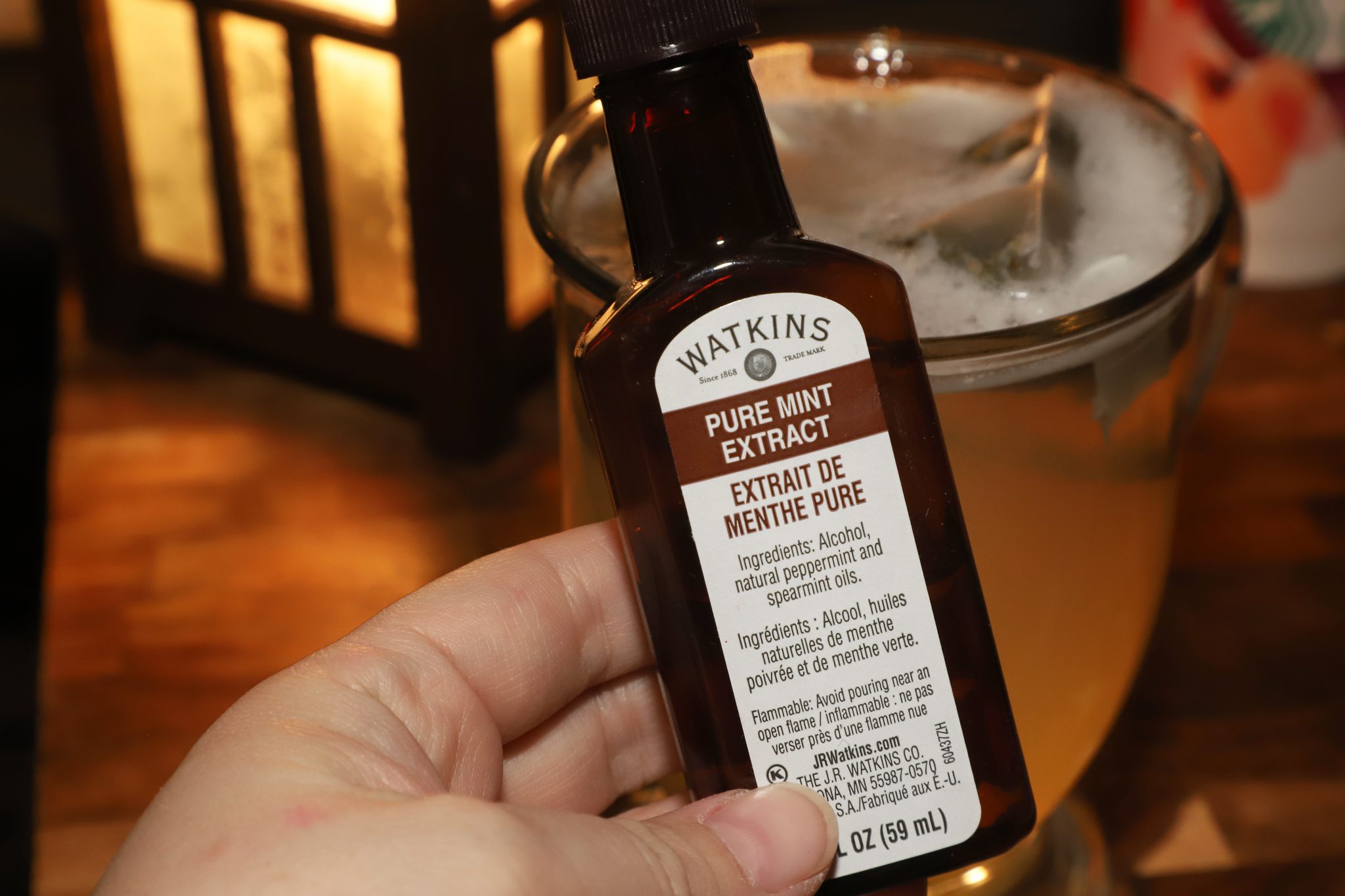 You can also add 1 tsp of mint flavor fi you want.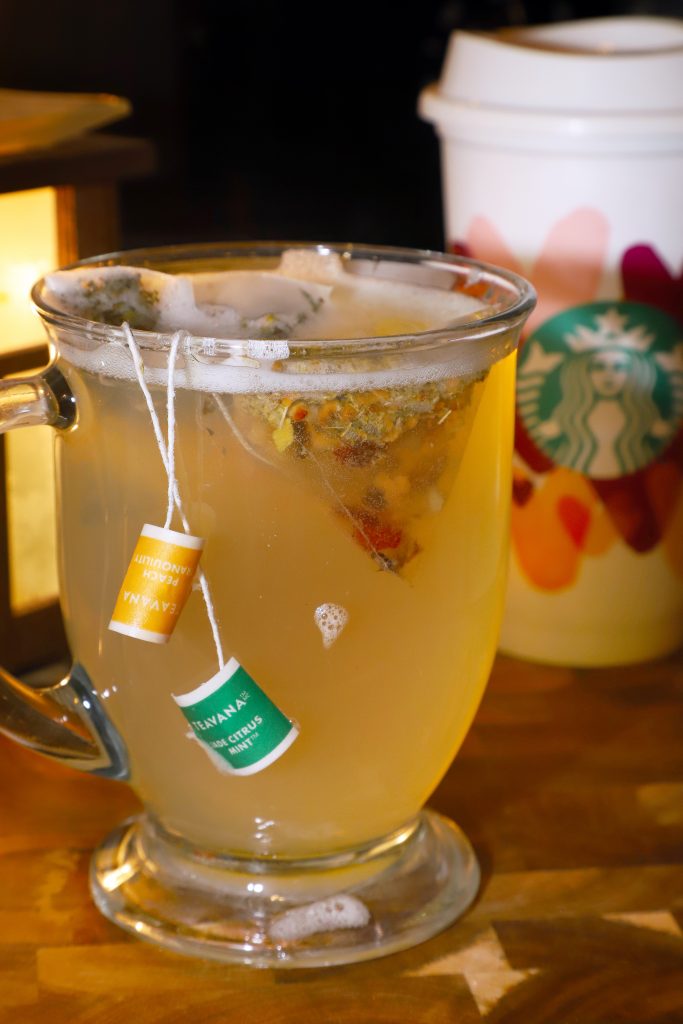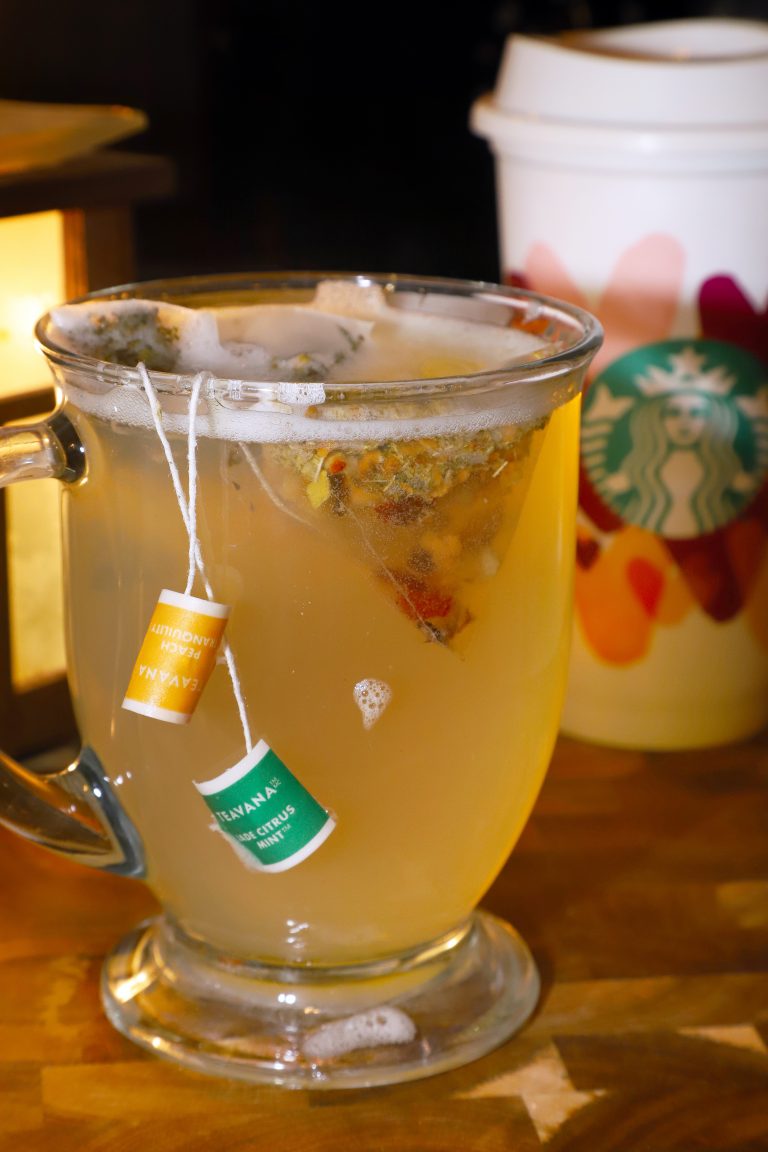 Warm, delicious, and comforting!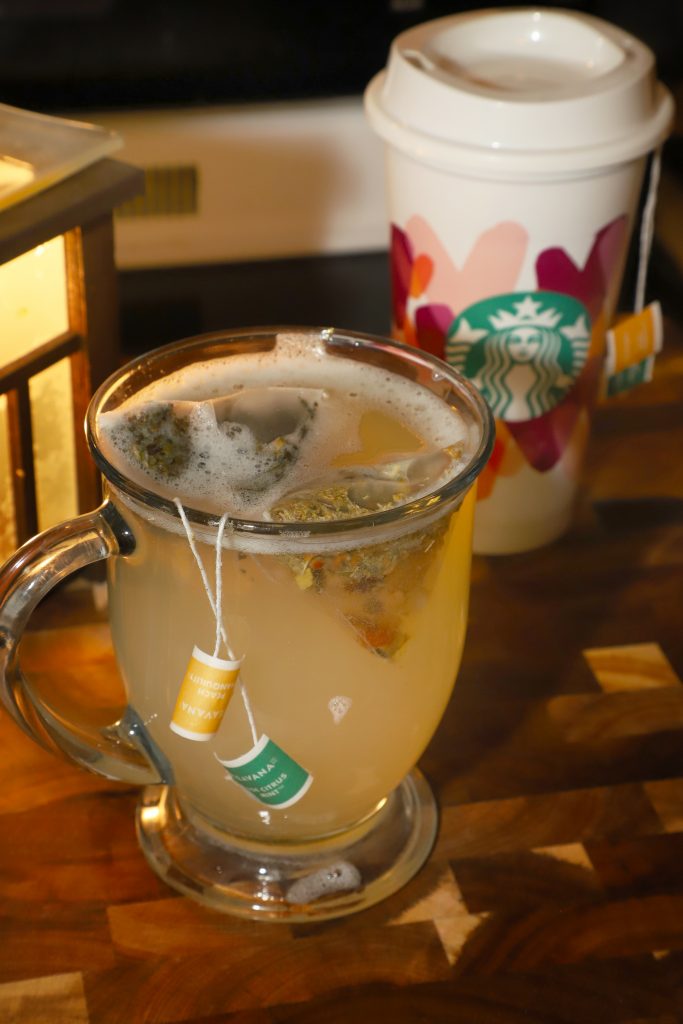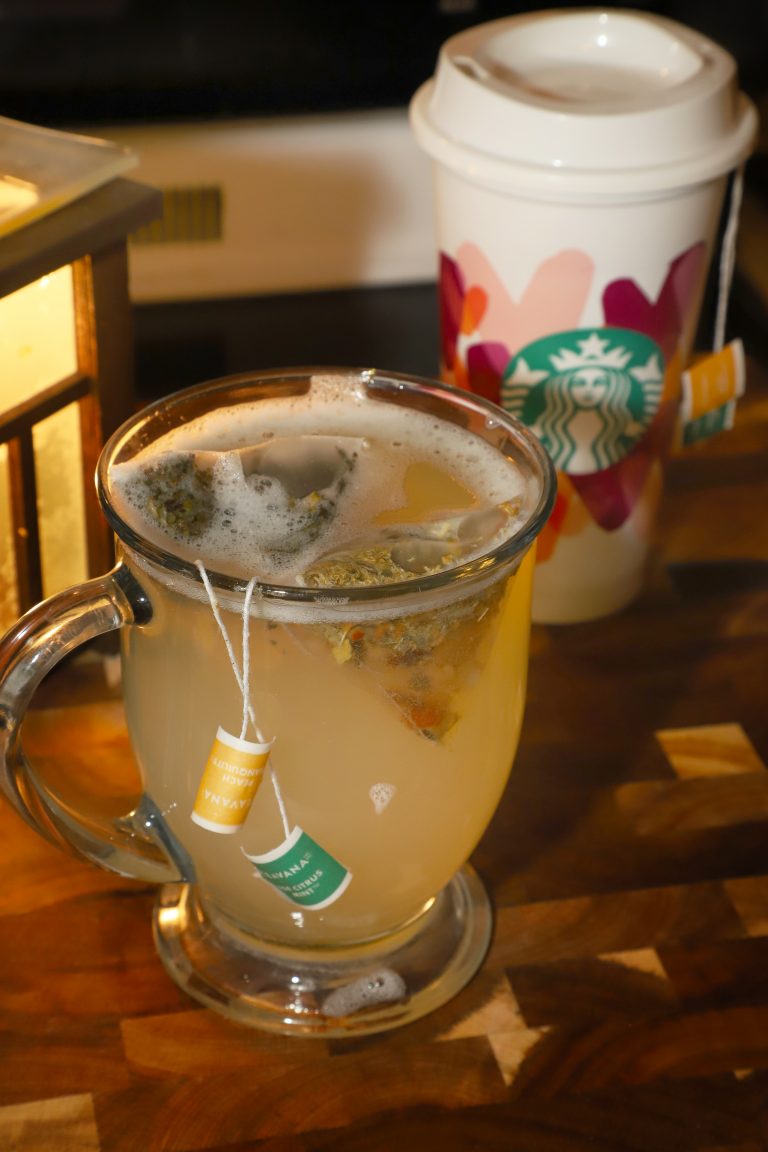 This Medicine Ball Tea truly warms my heart and puts a smile on my face!