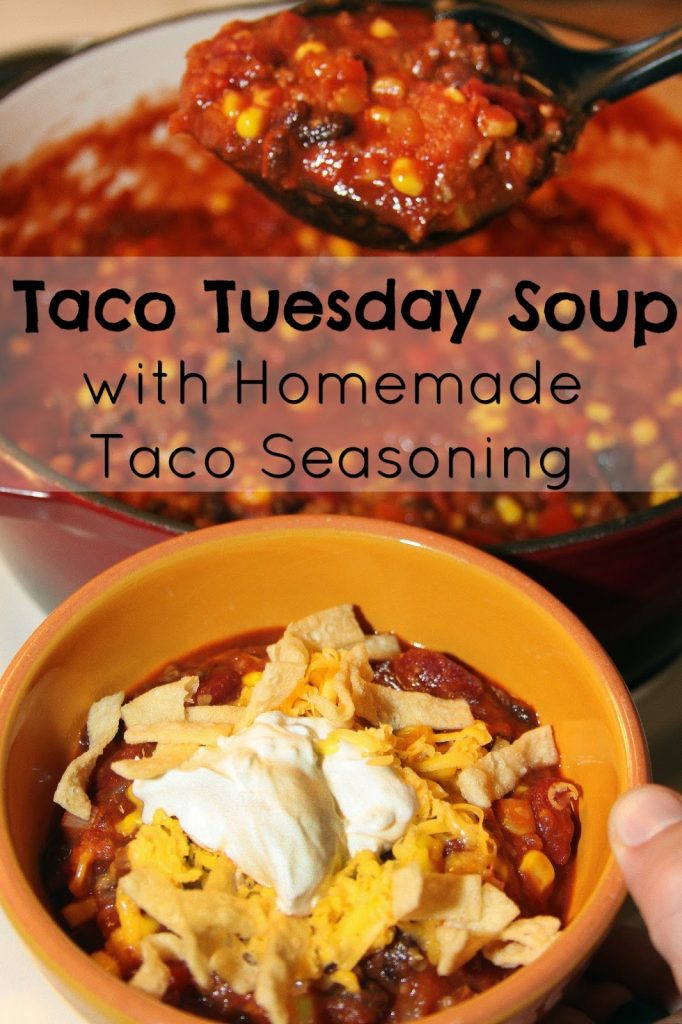 It's Taco Tuesday and I am mixing it up a bit today. Instead of sharing a traditional tasty taco recipe with y'all, I decided to make a taco soup.
Similar to a chili, but not quite as thick, this soup's ingredients include not only beans and tomatoes but also your favorite taco fillings: corn, onions, and lots of cheese, sour cream, and crunchy wonton strips on top.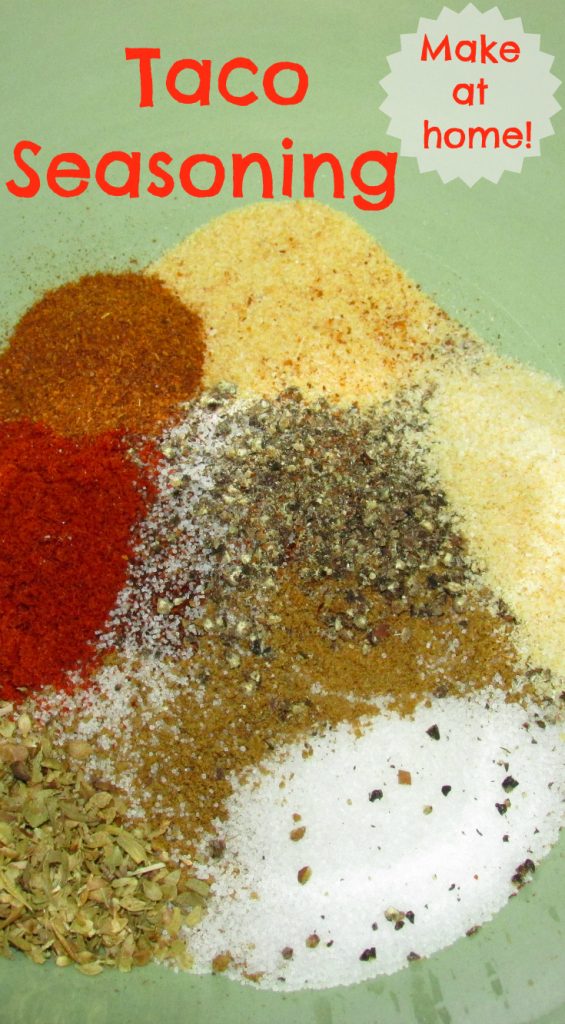 For the taco seasoning: mix all ingredients together in a resealable jar.
I like to use a small mason jar. Label and store in a cool dry place.
Heat a large pot or double boiler over medium heat.
Add beef and crumble.
Dice sweet onion and bell pepper, I prefer red and yellow.
Add the onions and bell peppers and saute until softened, about five minutes.
Then add garlic and cook for another minute.
Now time to add more taco ingredients. I like to add beans, tomatoes and corn.
You can also add peppers, cilantro, and any other ingredients you would like.
Add in the drained beans, I used black and red kidney
but I also like pinto beans in this soup.
Stir in tomato sauce and crushed tomatoes, broth, and taco seasoning.
Now stir in taco seasoning.
I add 1 tbsp. then adjust according to taste.
I ended up adding another 1 tsp.
Turn down heat and let simmer for about 20 minutes,
stirring occasionally.
Scoop into bowls and serve hot topped with your choice of garnishes.
I like to add a crunchy garnish my taco soup like a wonton strip,
tortilla chips, or even Fritos chips.
I also add sour cream and shredded cheese on top of each bowl of soup.
There's nothing more comforting than a warm bowl of chunky Taco Soup for dinner