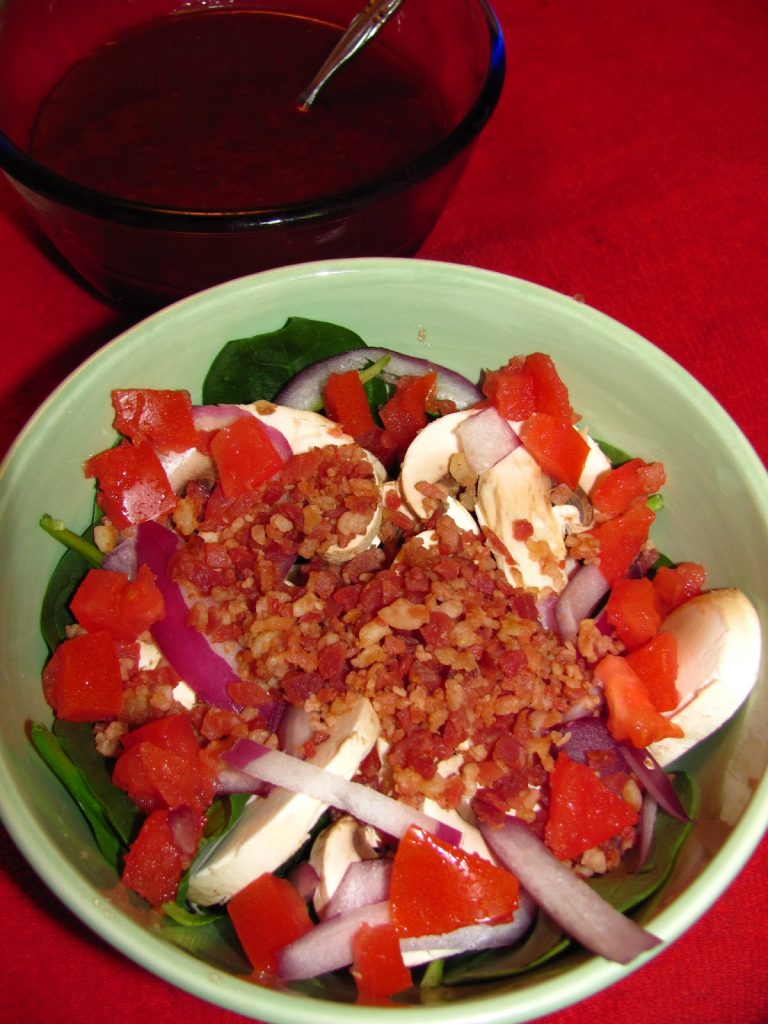 Continuing with out Melting Pot Fondue Week here is one of my favorite salads and homemade dressings from The Melting Pot. Their Raspberry Vinaigrette is so popular they have bottled it and sell it at the restaurant!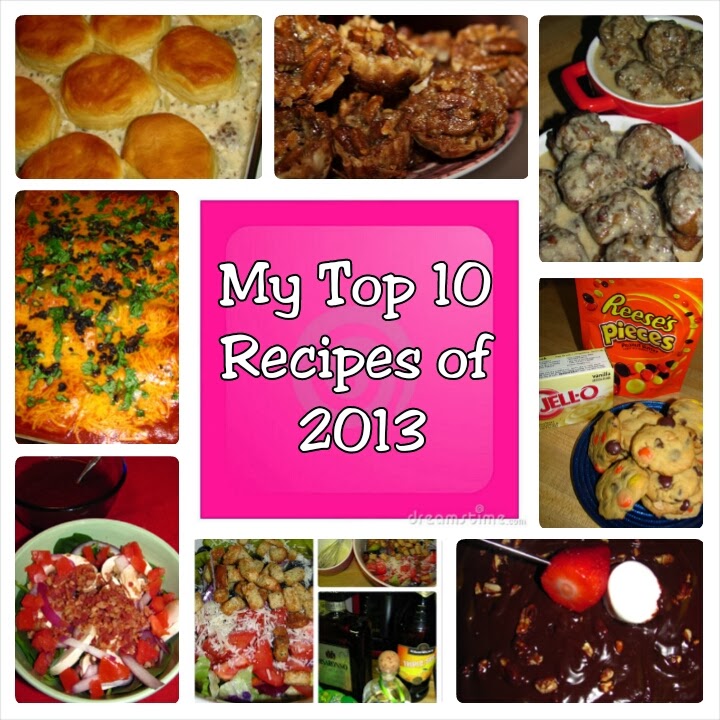 This recipe was my #10 most popular recipe in 2013! View the Top 10 here

Makes 2 salads
Salad Ingredients:
4 cups baby spinach leaves
2 cups thinly sliced mushrooms (white or baby bella)
1/4 cup chopped cooked bacon
1/2 cup thinly sliced red onion
1/2 cup diced tomato
Raspberry Vinaigrette (recipe below)
Directions:
Mound equal amounts of the spinach on two salad plates.
Sprinkle with mushrooms and bacon.
Arrange the onion over the top.
Sprinkle the tomato around the edge of the salad.
Drizzle with the desired amount of Raspberry Vinaigrette.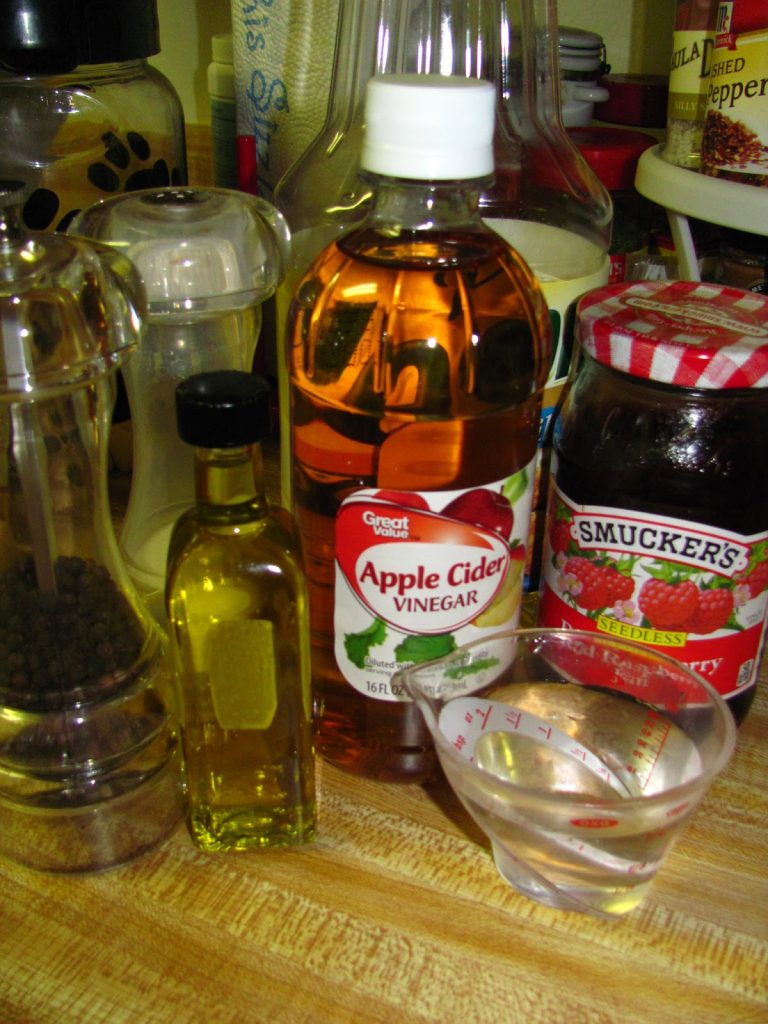 Raspberry Walnut Vinaigrette Ingredients:
1 cup raspberry jam
1/4 cup cold water
1 tablespoon apple cider vinegar
1 teaspoon walnut oil
salt/pepper, to taste
1/4 cup canola oil
Directions:
Combine the jam, water, vinegar, walnut oil, salt and pepper in a bowl and mix well.
Add the canola oil slowly, whisking constantly until blended.
Store the vinaigrette in a jar with a tight-fitting lid in the refrigerator for up to 3 weeks.
*Recipes from The Melting Pot 'Dip into Something Different' Cookbook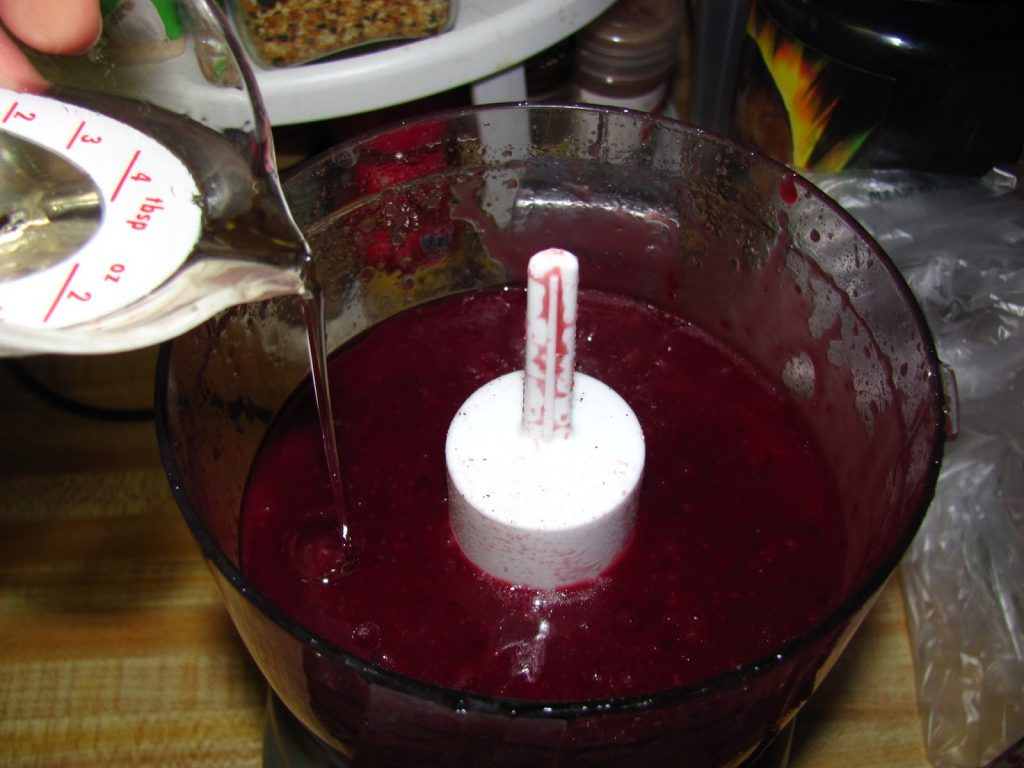 I prefer to use a small food processor to mix the salad dressing ingredients
but you can easily whisk them in a medium bowl too.
One cup of Raspberry Jam adds a delicious tart sweetness and beautiful vibrate color to the salad!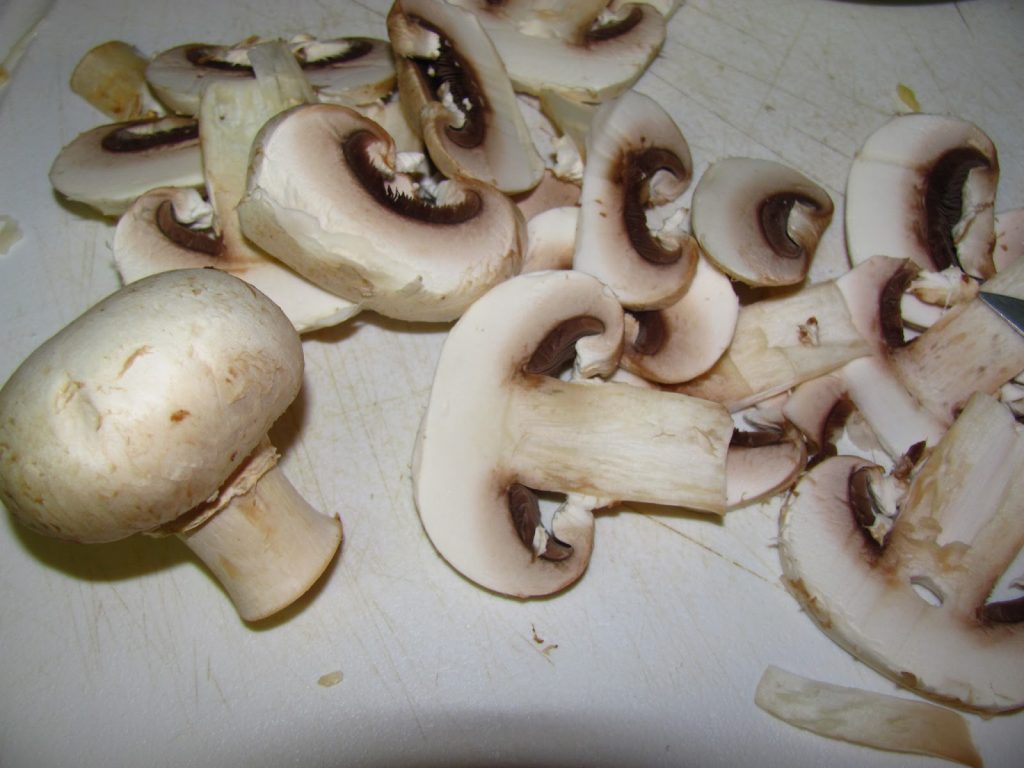 This recipe calls for 2 cups of thinly sliced mushrooms.
It only took me 3-4 large white sliced mushrooms to get that amount!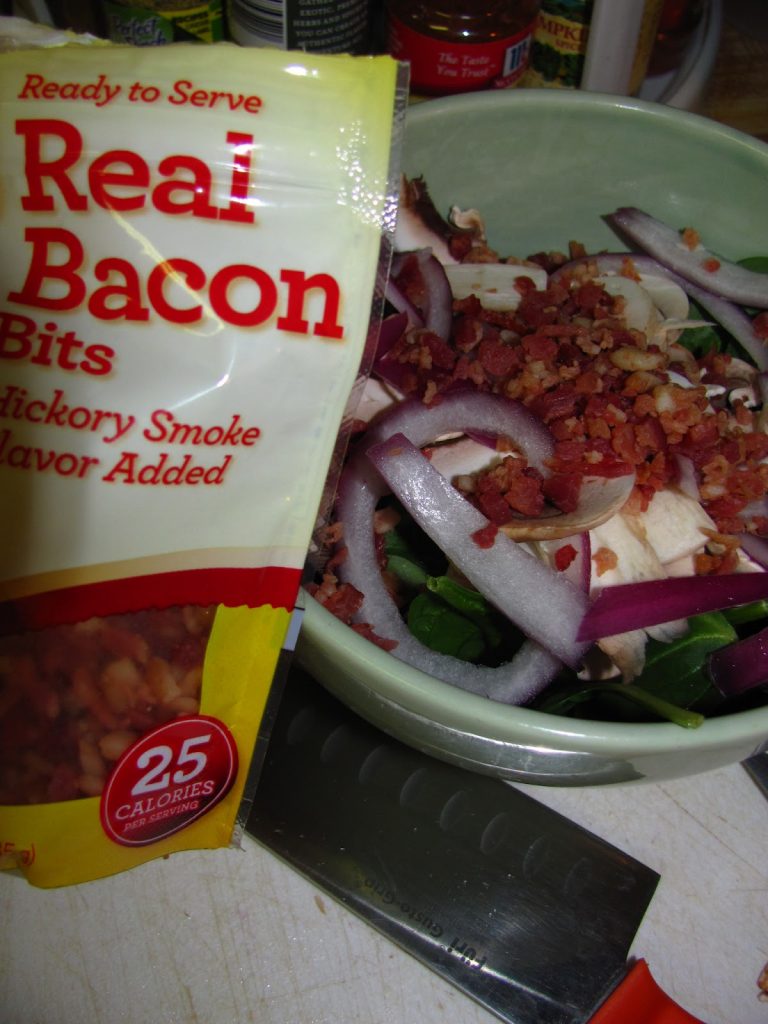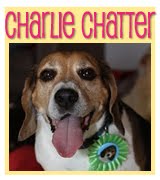 Here's a tip on saving time and money!
Buy Real Bacon Pieces or Bits instead of buying and cooking whole slices of bacon and then dicing it. They are great in salads and fondue!
Whenever we eat at The Melting Pot we top our salads with cracked black pepper and The Melting Pot's own Garlic and Wine Seasoning. You can purchase your own at any Melting Pot restaurant or on their website
www.meltingpot.com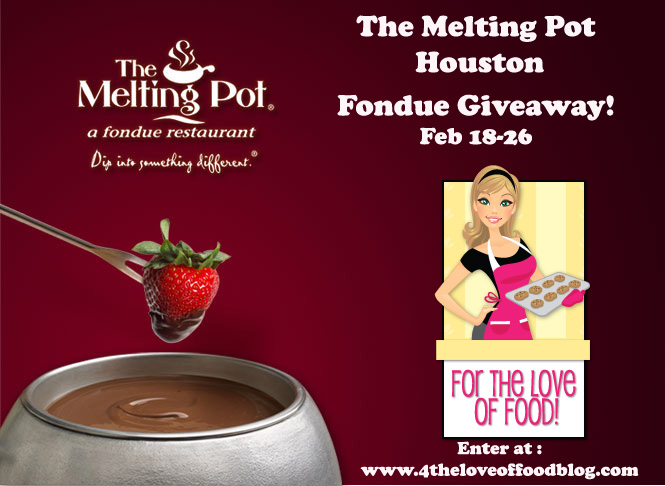 Enter to WIN here: