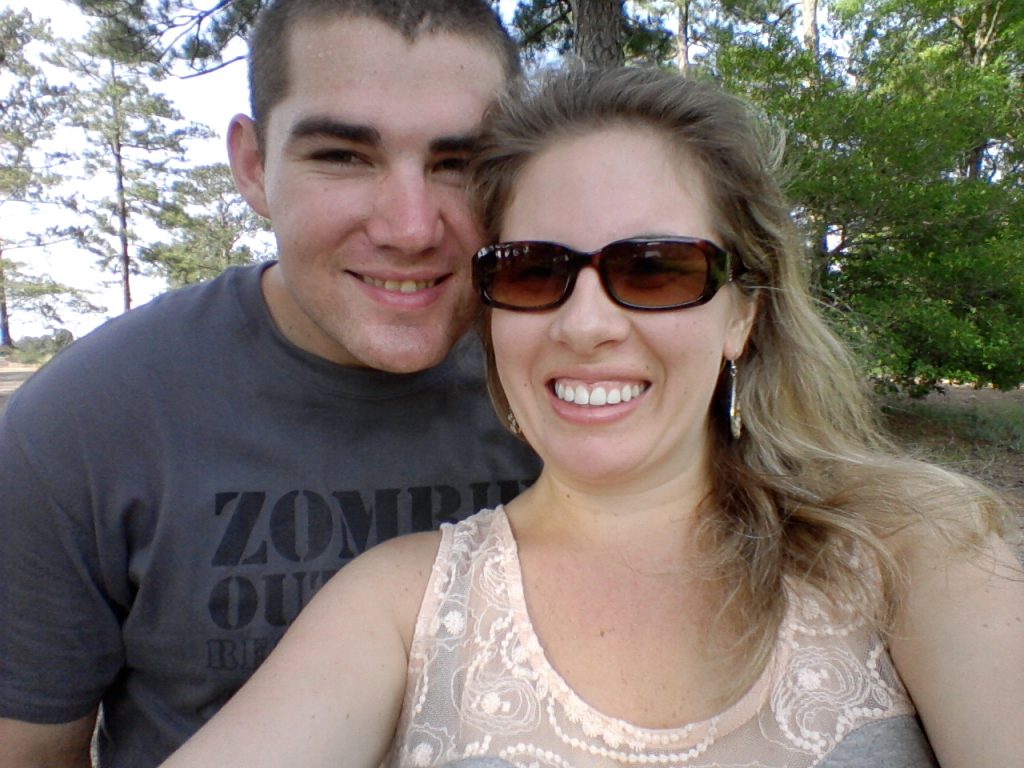 Valentine's Day with my sweetheart was relaxing and fun. Cooking at home together and enjoying a delicious meal…what could be better?! This year I decided to make a 4 course meal of Ashton's favorite foods for his Vday meal. For dessert, I made my to die for Marshmallow Chocolate Pudding Mini Cakes!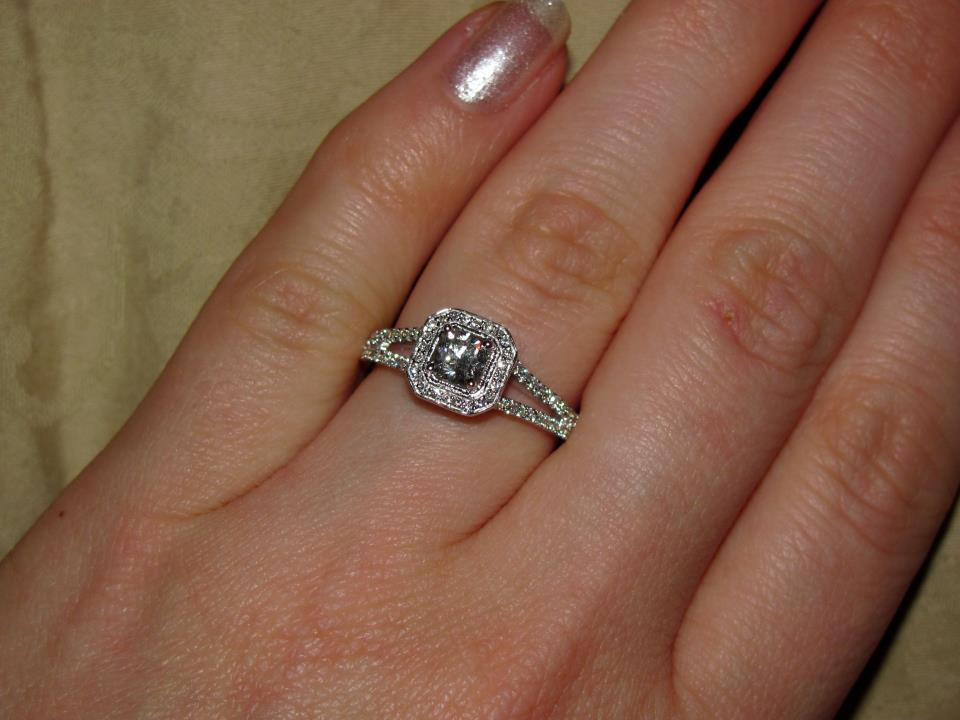 Our big news (and my big gift!) happened a couple weeks
earlier when Ashton proposed to me. We decided to plan our wedding the next month (eeek!) since he was graduating EOD school and transferring to another base in March.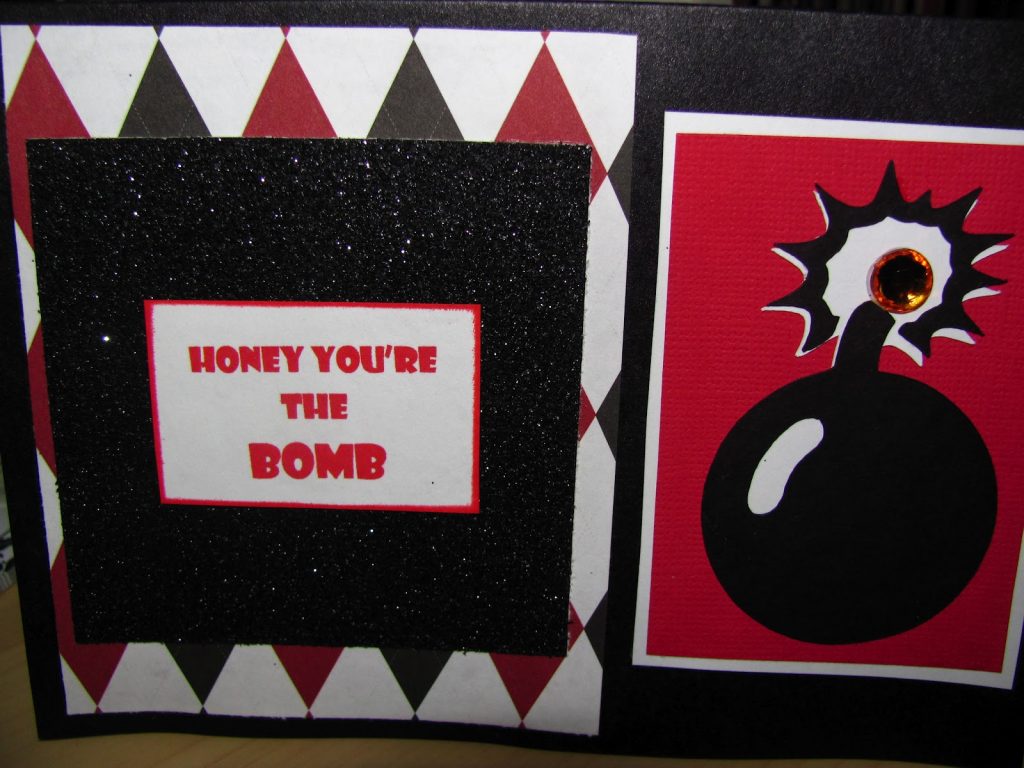 For my EOD guy I thought a funny 'You're the Bomb' card was perfect! Found this one on
Etsy.com
!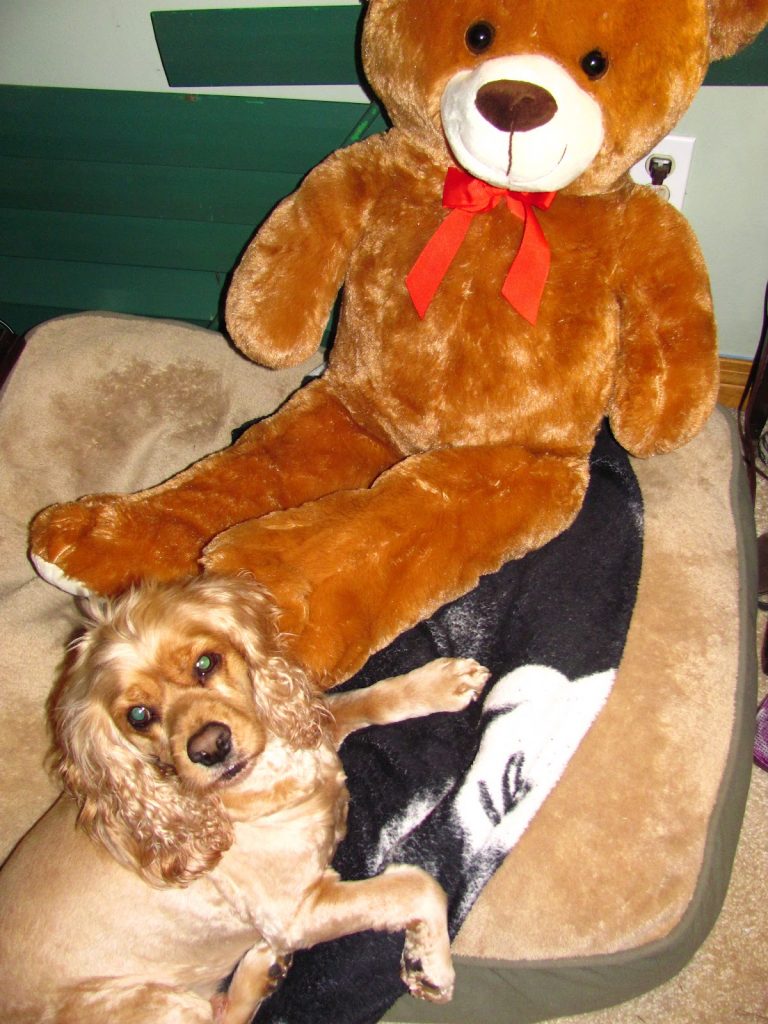 Ashton got me candy and a teddy bear. My pup Dylan decided he wanted the teddy bear too…they even cuddled together! I guess the bear was Dylan's Valentine!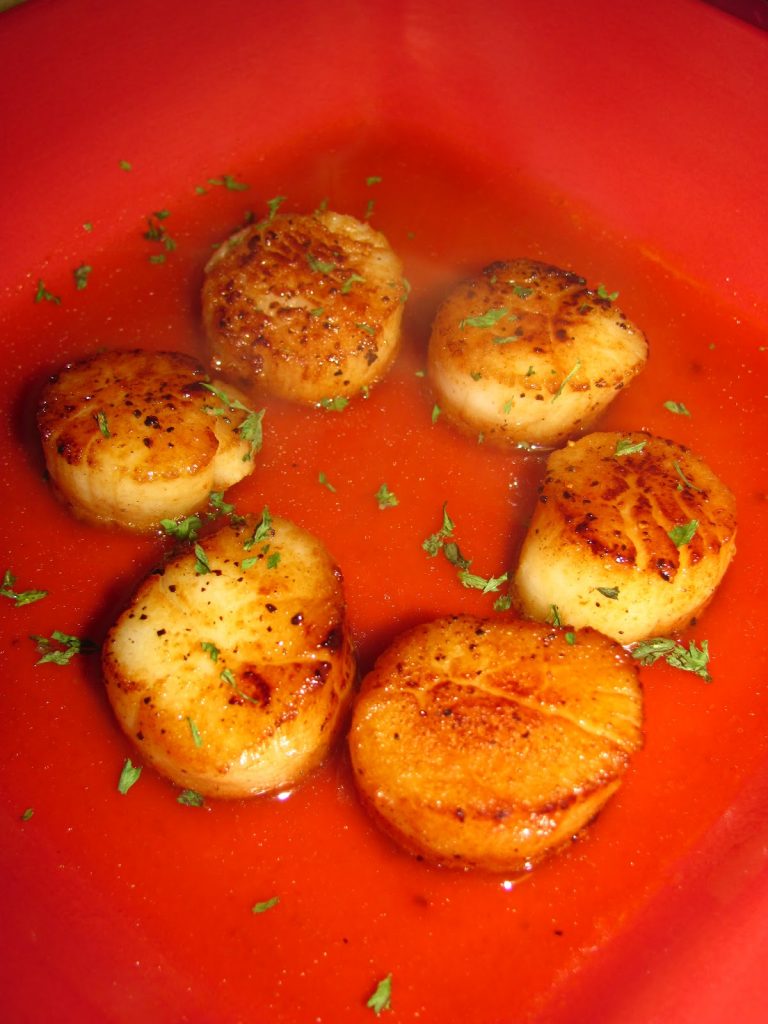 1st course:
Sriracha Seared Scallops
Ashton prepping the 2nd course…and tearing up while chopping onions.
2nd course: Grilled Shrimp and Mango Lettuce Wraps
Find a similar recipe
here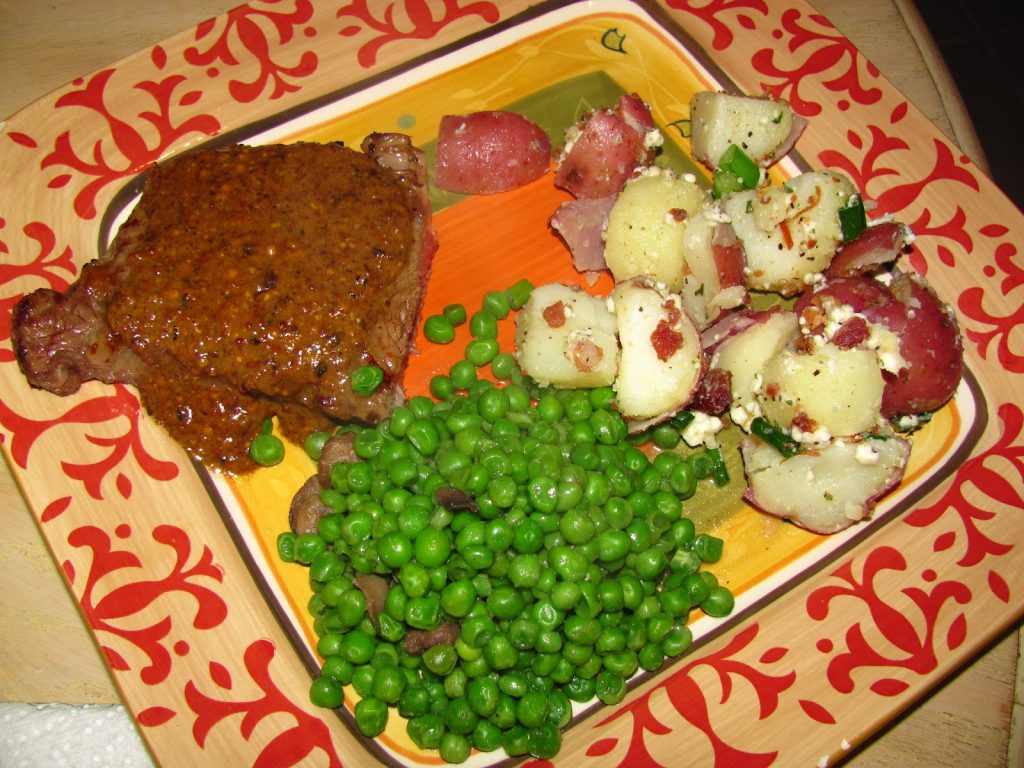 3rd course: Steak Au Poivre, Peas, and my famous Blue Cheese and Bacon Potato Salad.
Get my recipe for the steak
here
and now time for the 4th course: Dessert…

Marshmallow Chocolate Pudding Mini Cakes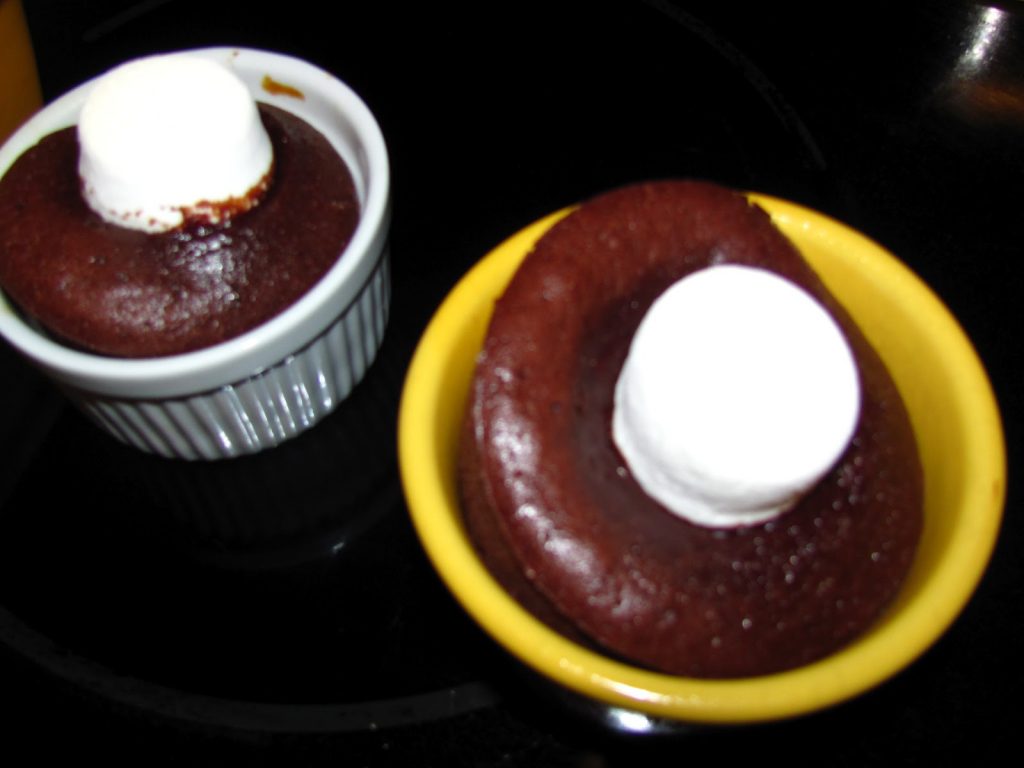 These rich and decadent treats are perfect for your Valentine…or anyone with a sweet tooth!
Bake in ramekins, makes 4 mini cakes.
Ingredients:
4 tbsp. unsalted butter
5 oz chopped bittersweet chocolate
1 1/2 tbsp flour
1/4 cup light brown sugar
2 eggs
1 tsp vanilla
1/4 tsp salt
4 large marshmallows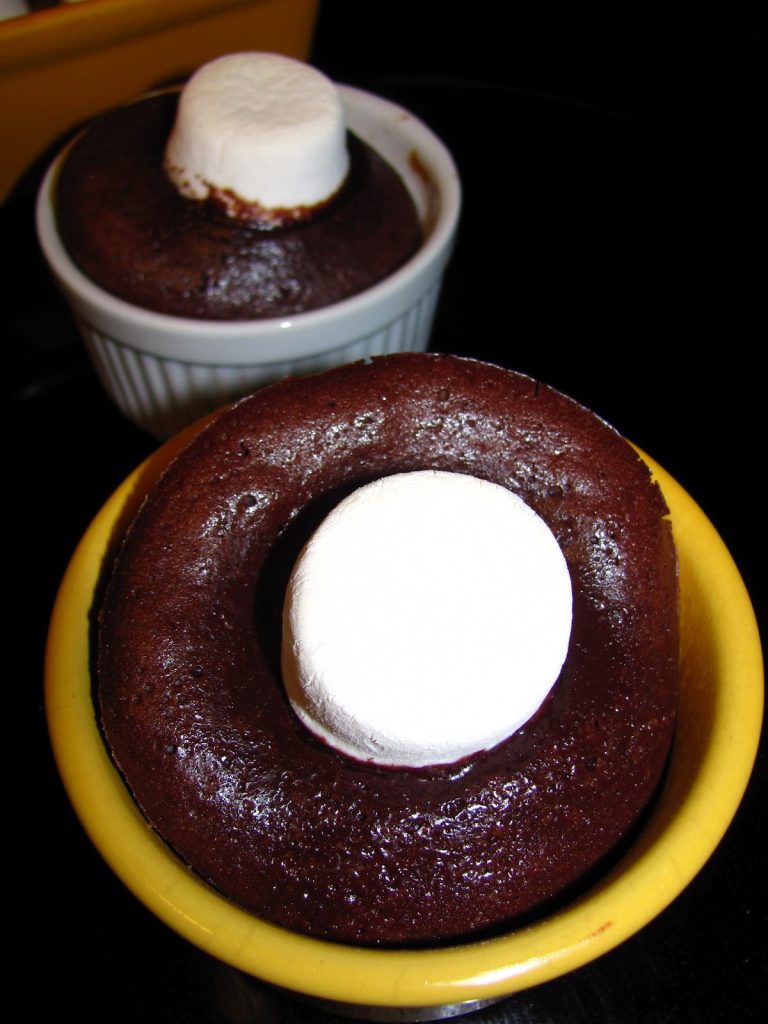 Directions:
Preheat oven to 375 degrees.
Spray 4 6 oz ramekins with cooking spray and place on a baking sheet.
Mix butter and chocolate in a large bowl and microwave on high until almost melted, about 1 1/2 minutes. Stir until smooth and set aside to cool.
Once slightly cooled, stir in flour.
With an electric mixer on medium high speed, beat sugar, eggs, vanilla and salt until smooth.
Fold in chocolate mixture.
Divide batter among ramekins and bake until cakes have risen and are cracked on top but still wet in the center, about 12 to 15 minutes.
Lightly press a marshmallow on top of each cake and bake until marshmallows have melted, about 2 minutes.
Cool for 5 minutes before serving!
Recipe adapted from All For You magazine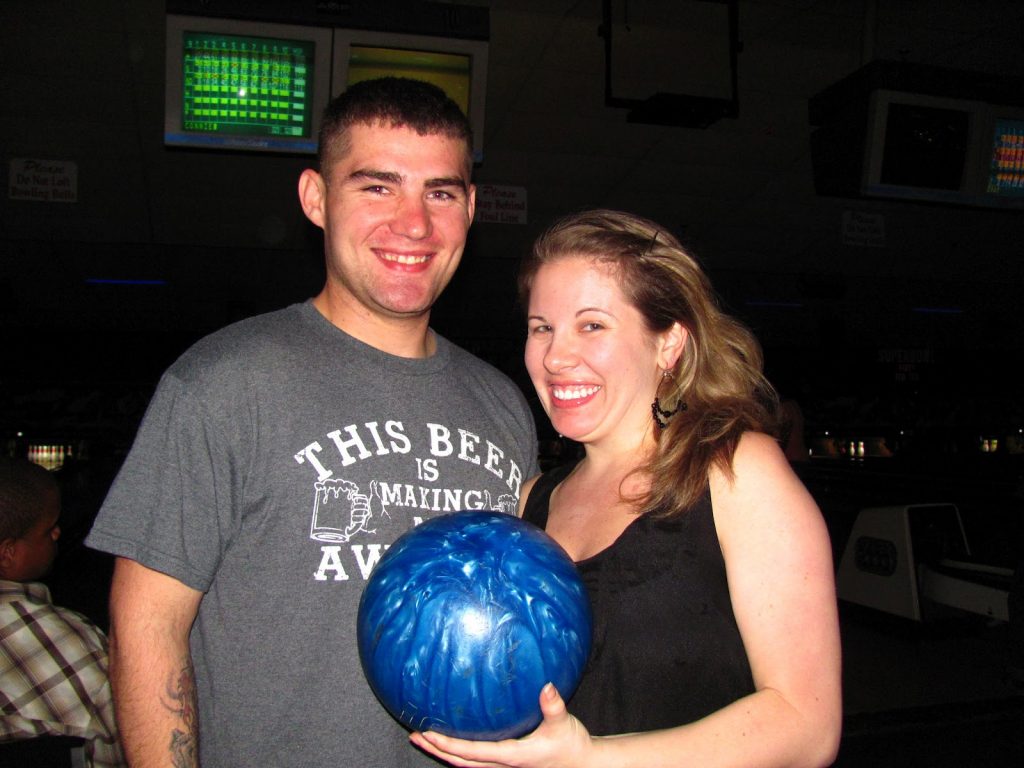 Hope you had a Happy Valentine's Day too!