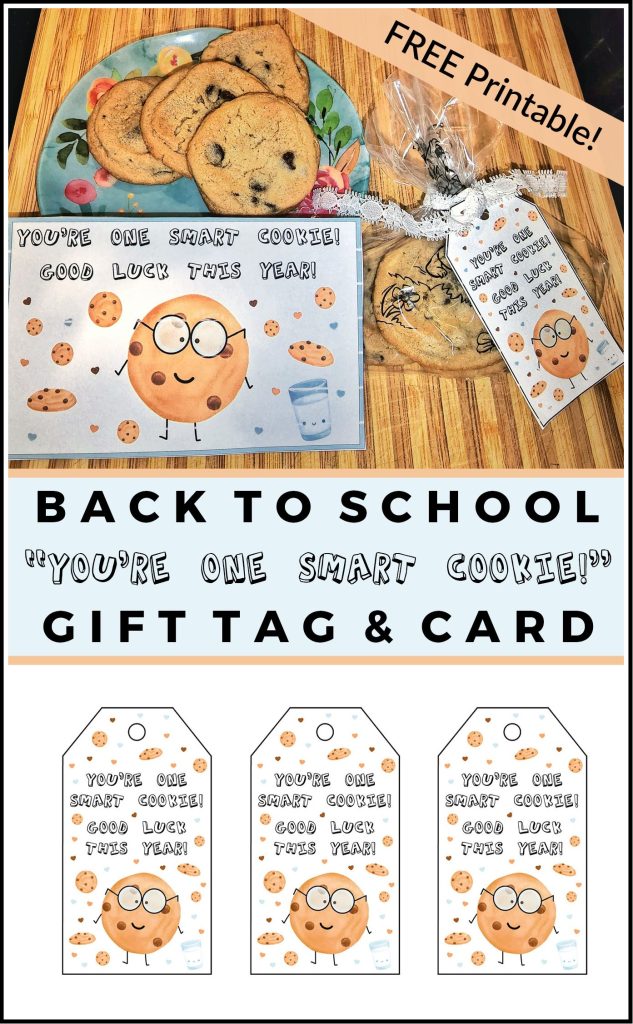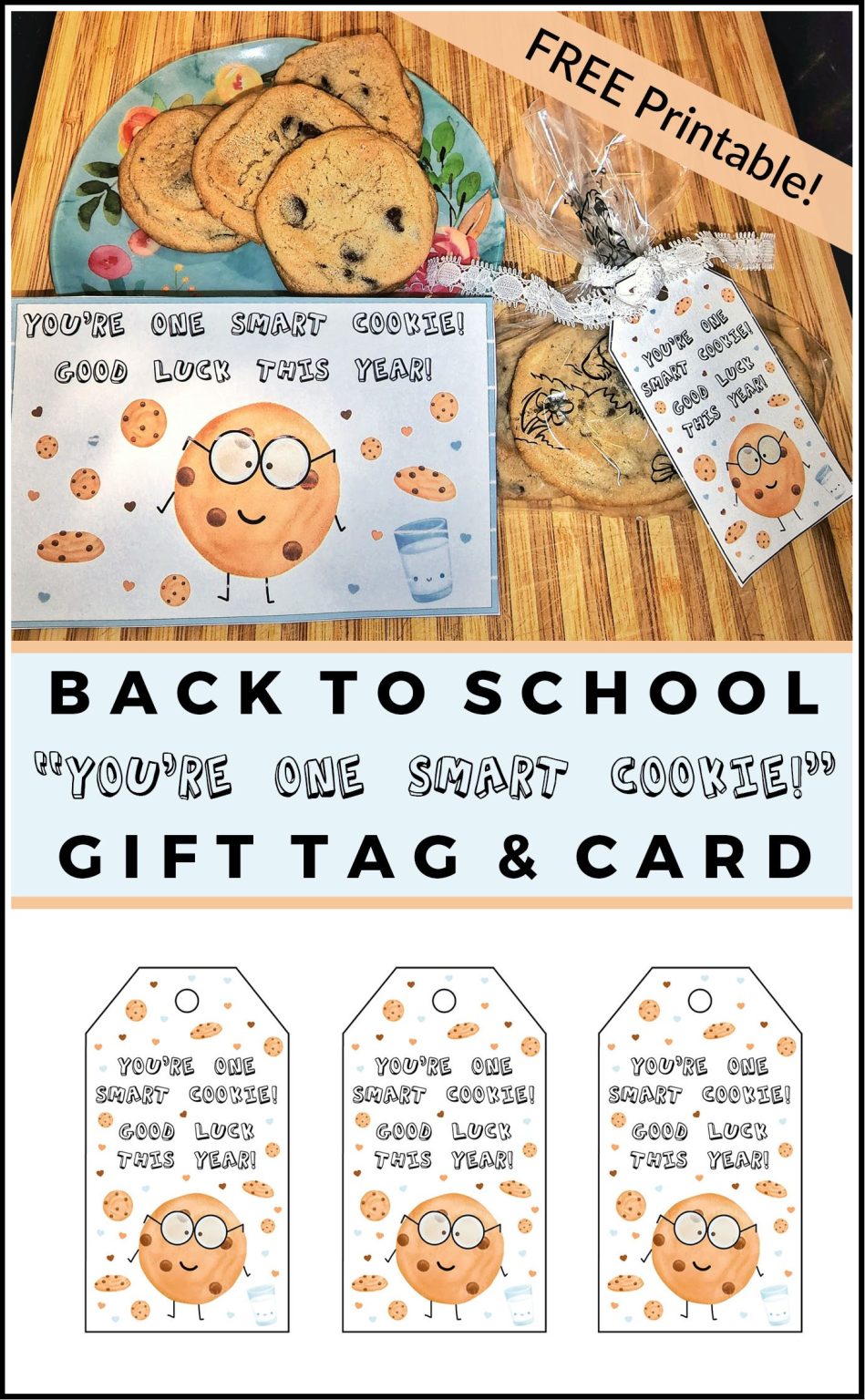 With back to school right around the corner, I wanted to make a fun first day of school gift for my girls.
We enjoy baking together so cookies were an easy gift idea and I made them even better with these adorable Smart Cookie cards and tags to attach to their sweet treat!
Scroll down to download and print the cards for your back to school kiddos below!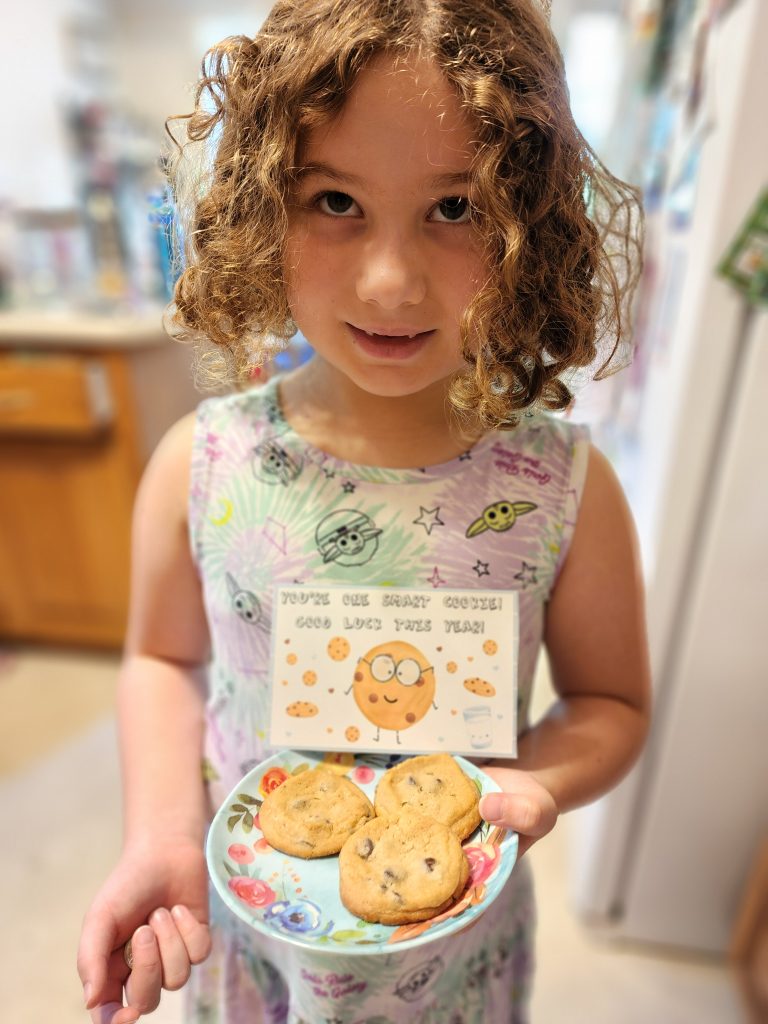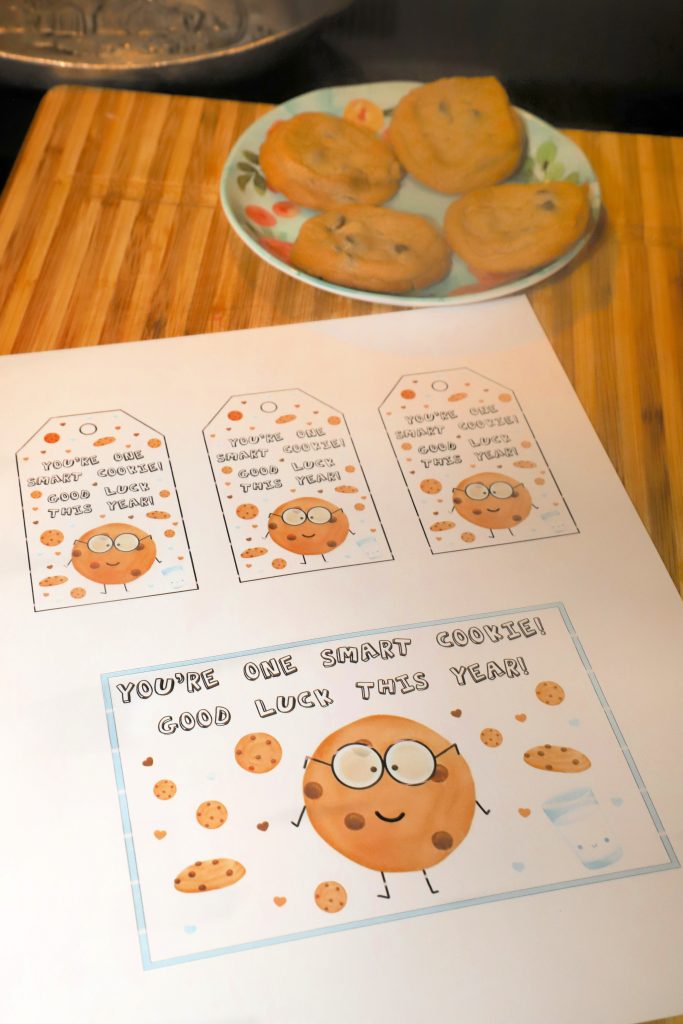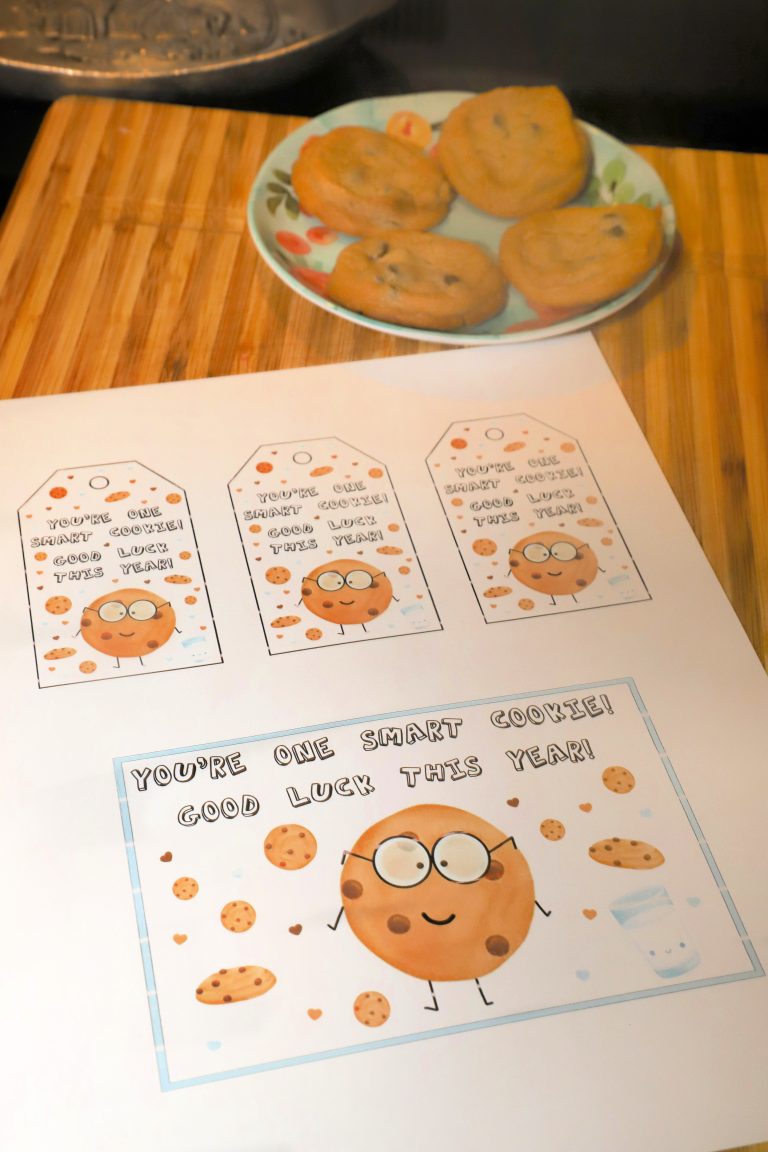 I have included both gift tags and a card on one sheet for you to print and use.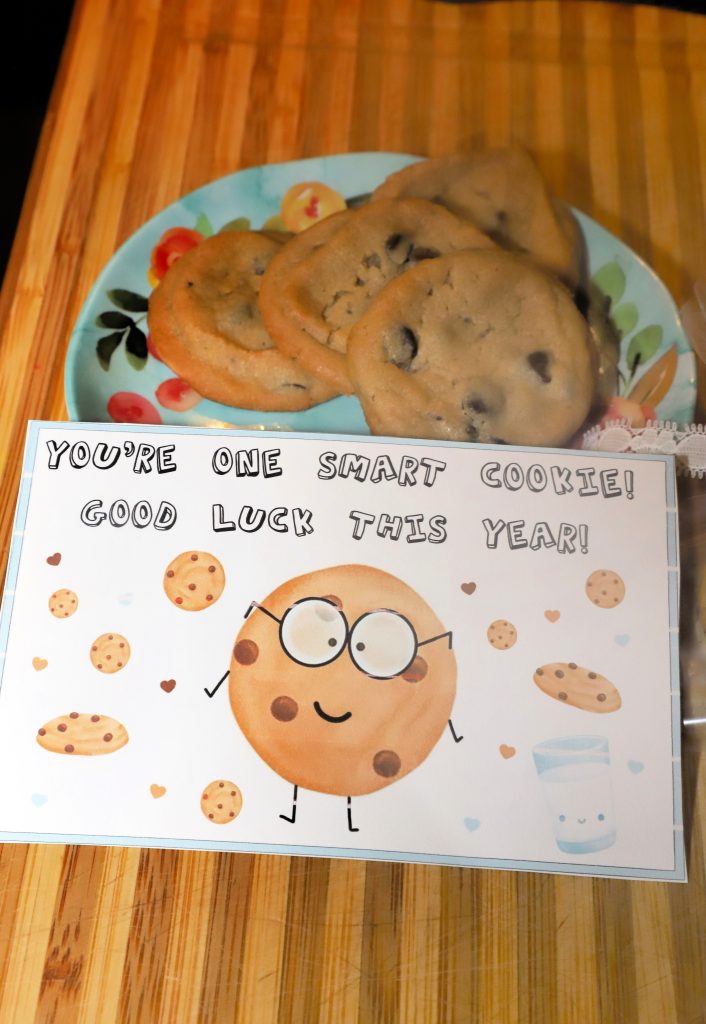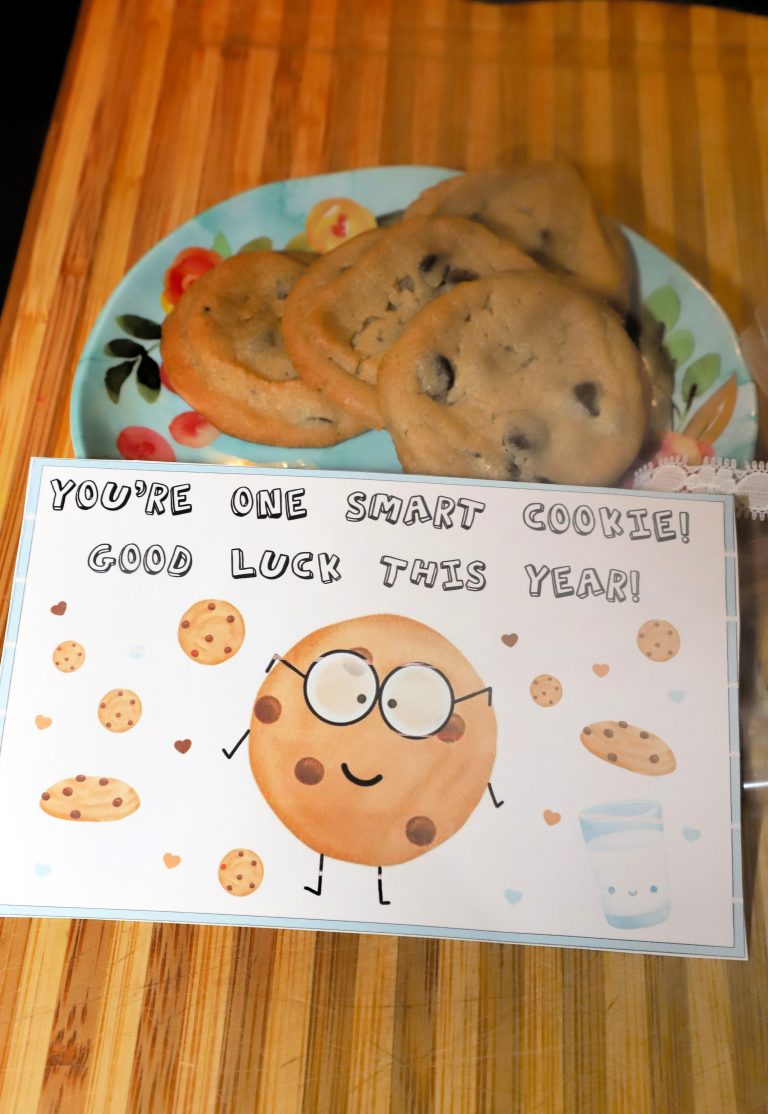 The card is perfect for putting in a lunchbox, gift basket, or simply adding to a plate of cookies.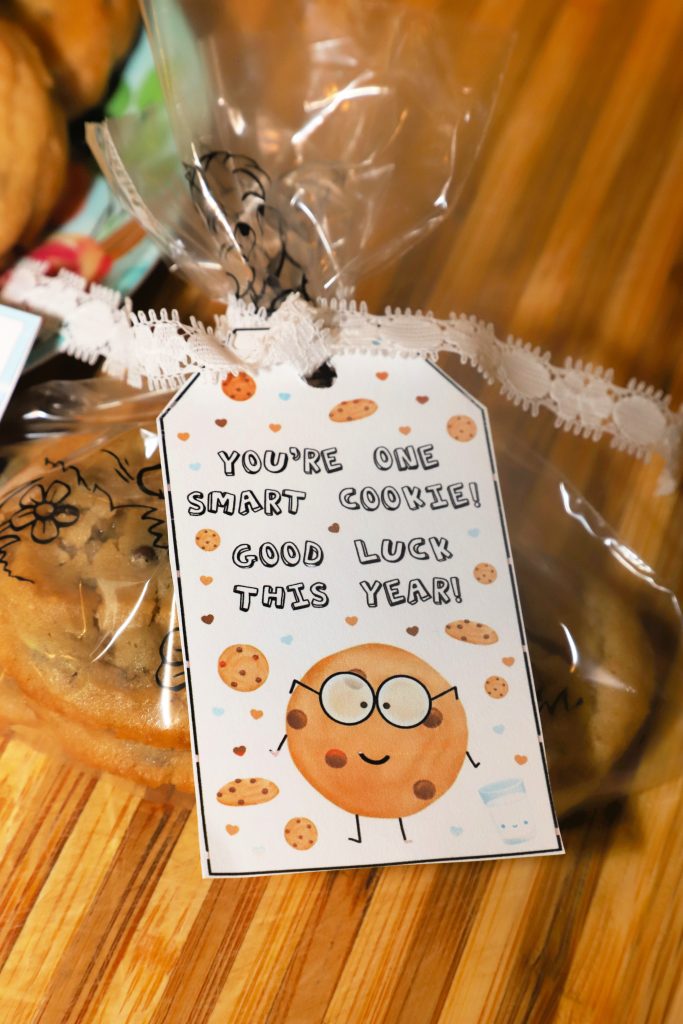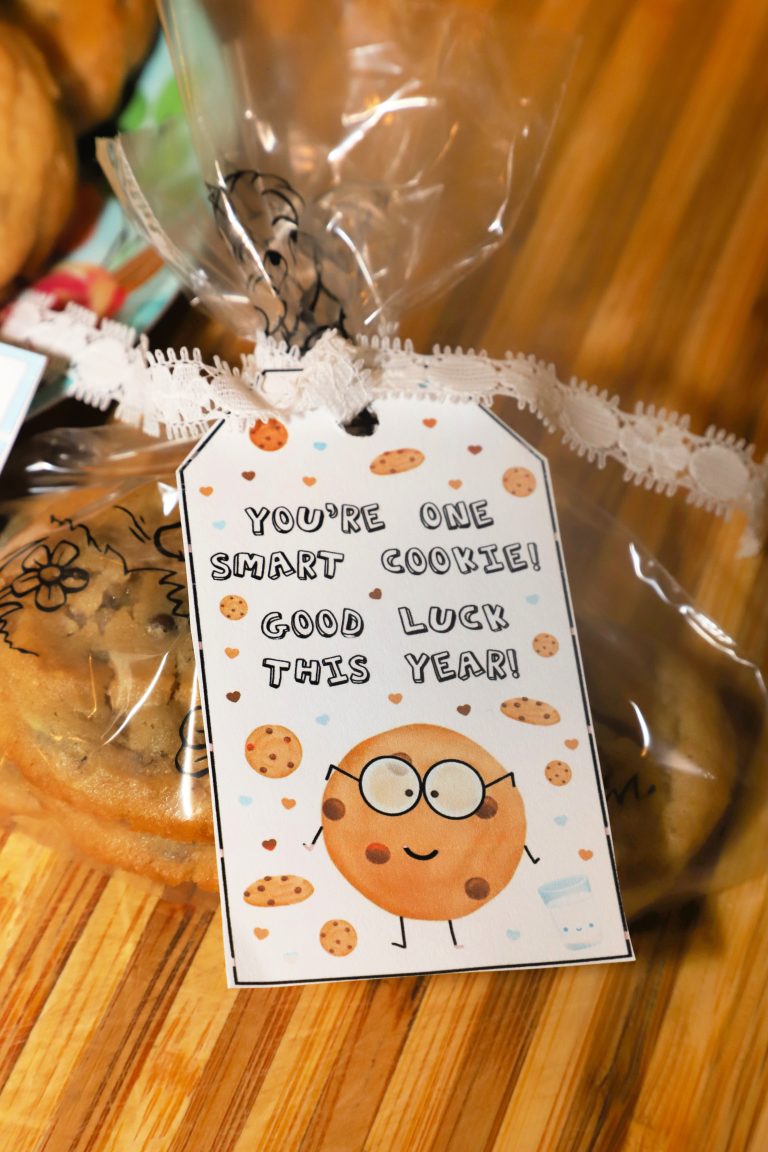 The gift tag has a space to punch a hole and tie a ribbon on top to attach to a treat bag filled with cookies.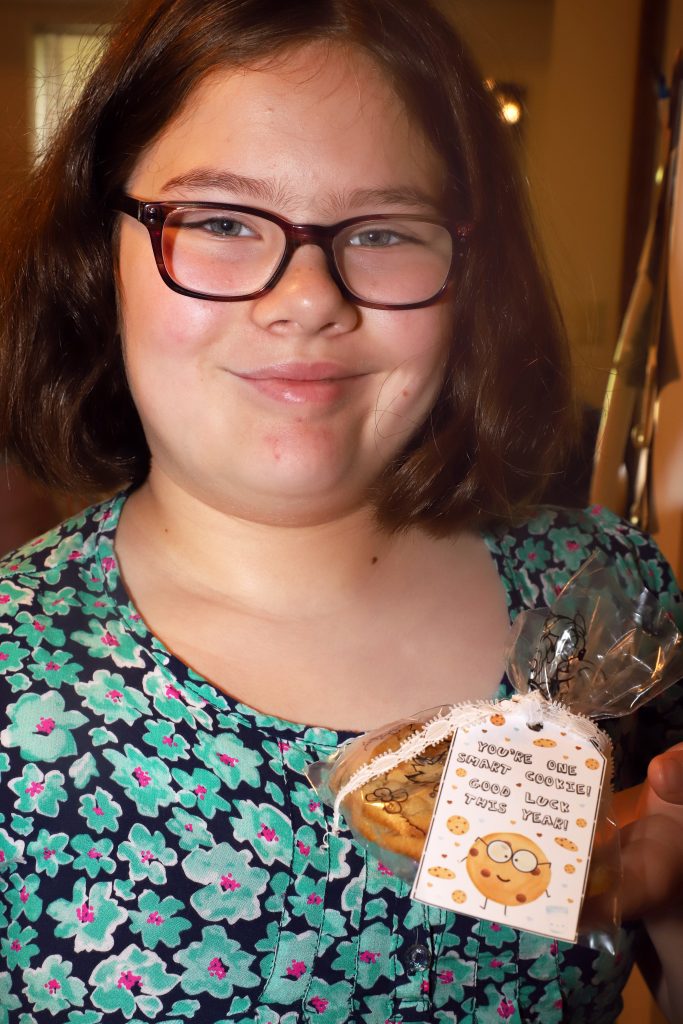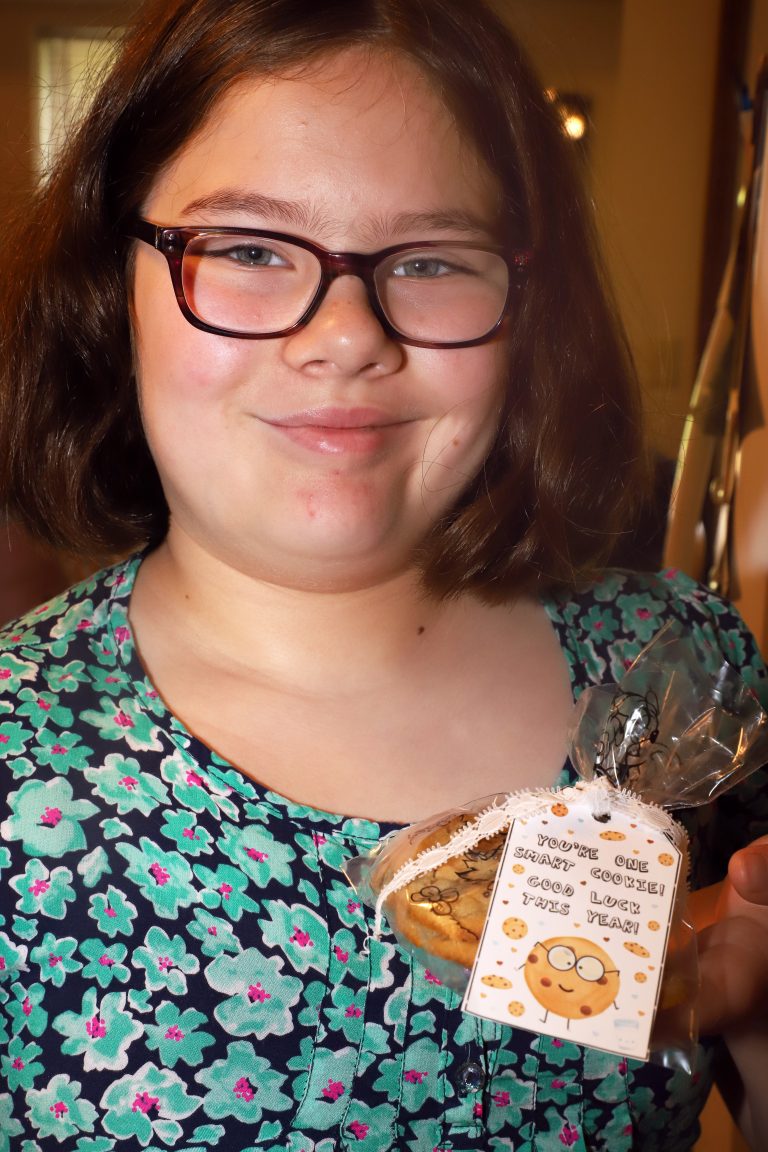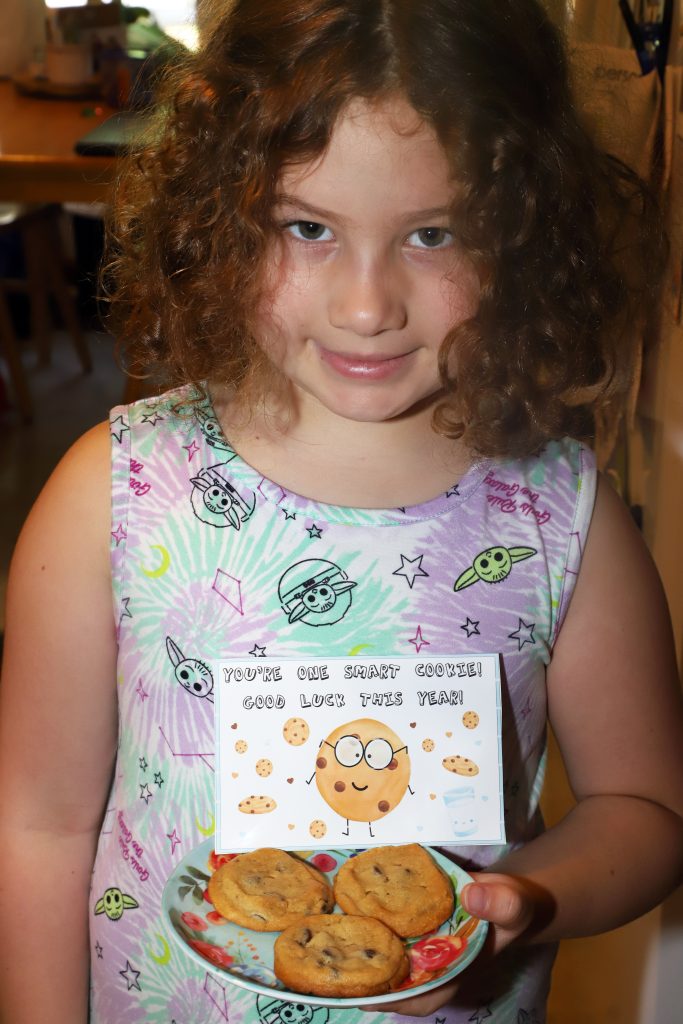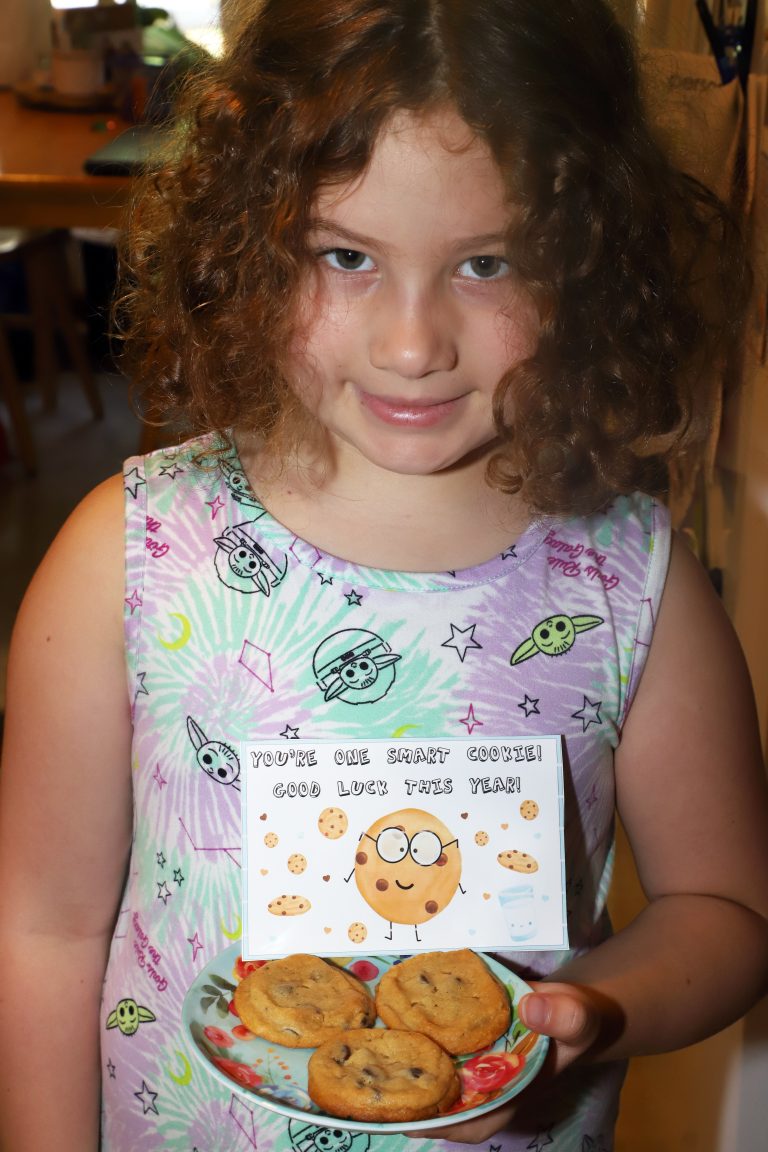 My sweet girls (aka Smart Cookies) loved their back to school treat!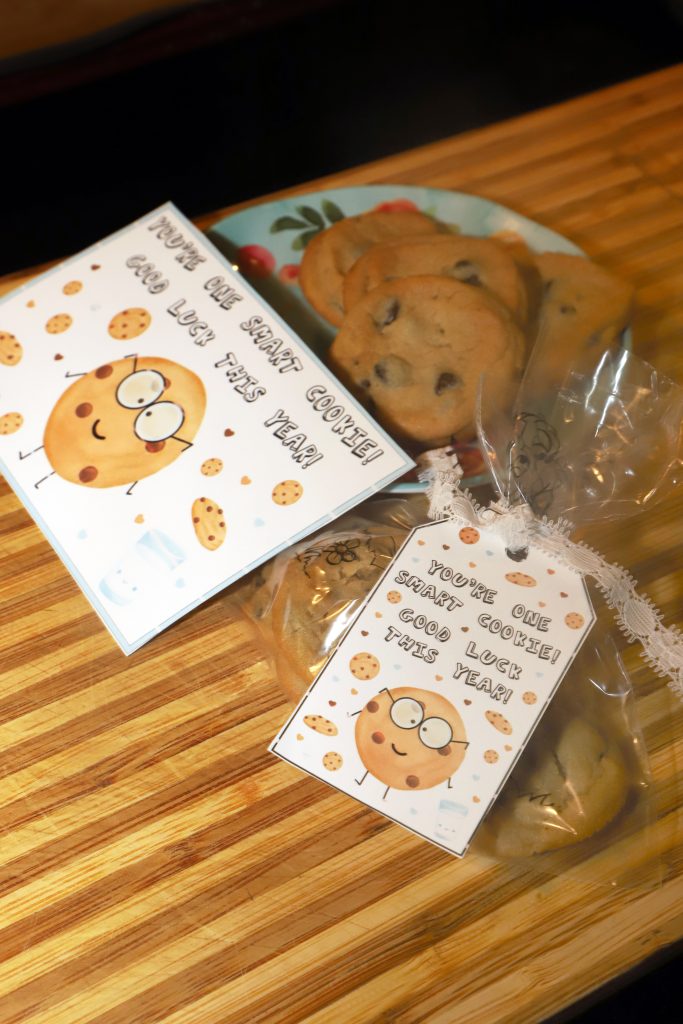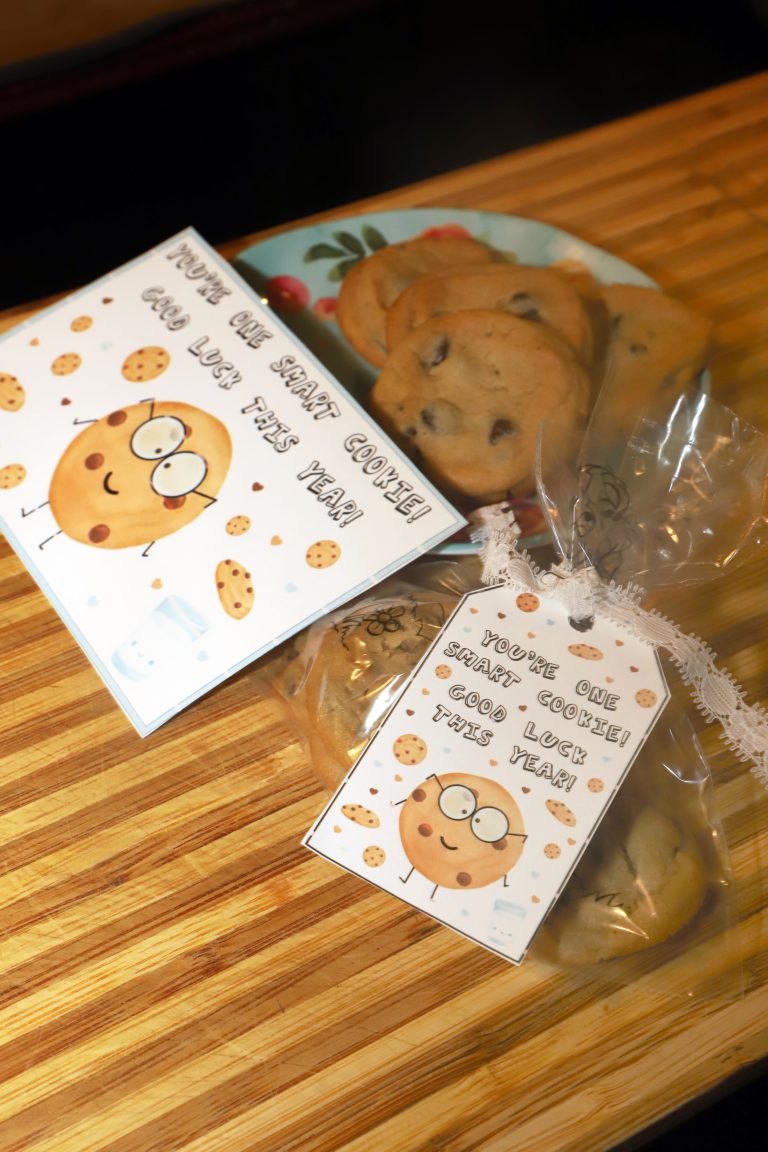 Happy back to school! Be sure to save yourself a cookie (or two)!
Print your tags and cards!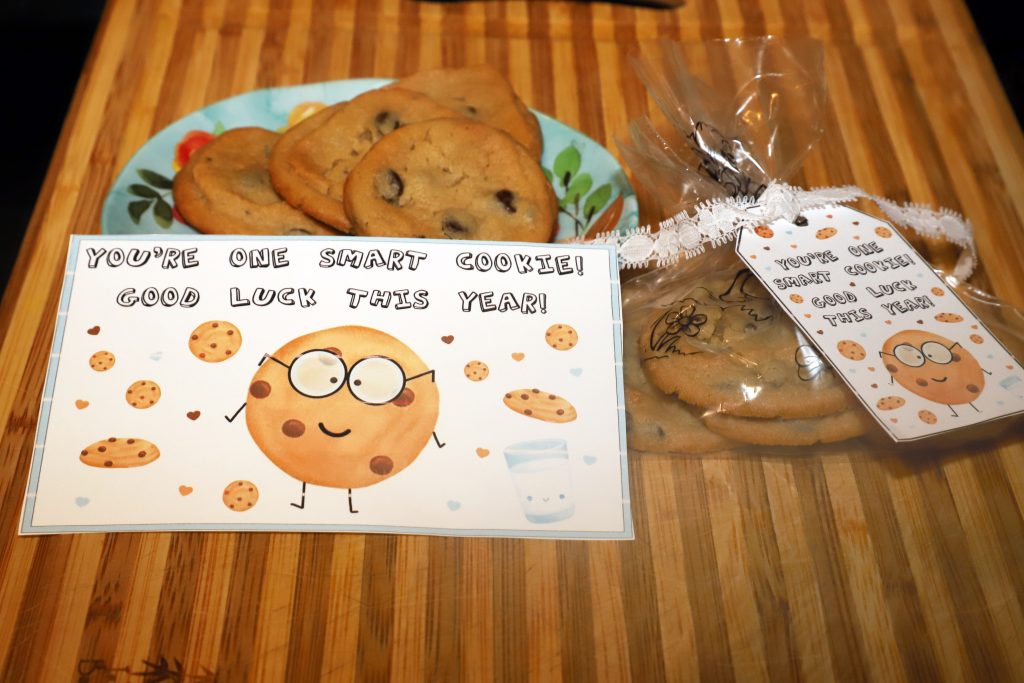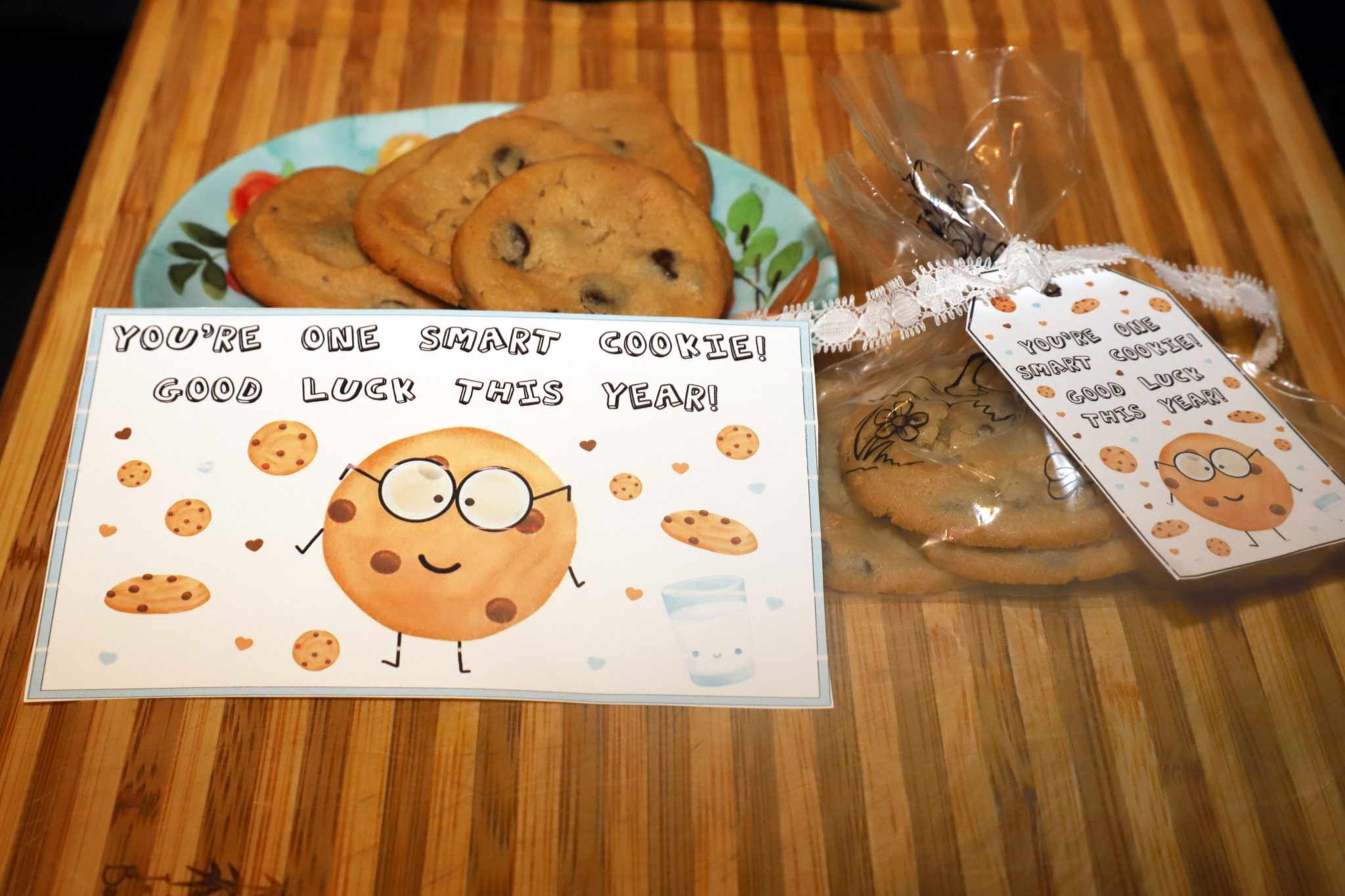 Download and print the smart cookie card and gift tags here.