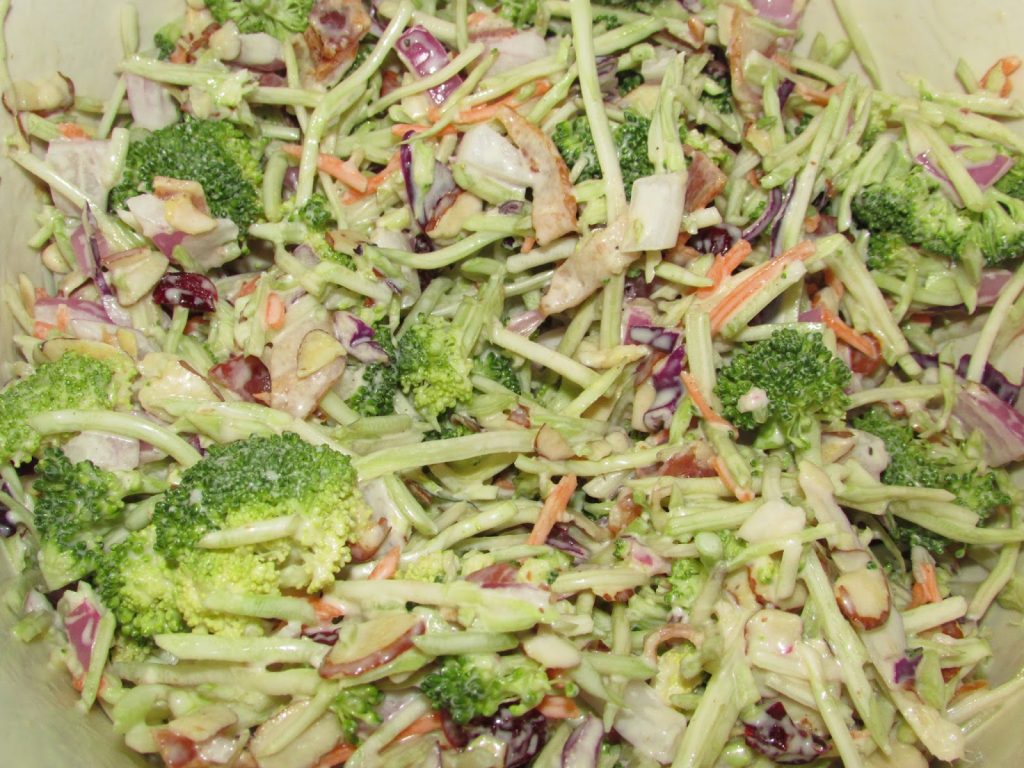 Whether you call it broccoli salad or broccoli slaw it is a yummy, fresh summer salad that is easy to make and it will surely be a hit at your next picnic or potluck!

Ingredients:
Makes 10-12 servings
SALAD:
2 cups of chopped broccoli florets or one bag 12-16 ounces fresh broccoli florets small pieces
12 ounces bag of broccoli slaw
1/2 cup cranberries
1/2 cup sliced roasted almonds (or use a 5 ounce bag of cranberry and almond mix)
4-5 slices of bacon (approx 1 cup), cooked and chopped
1/2 large red onion (grate a small portion of onion for the dressing and then chop the rest of it for the salad)
DRESSING:
1 cup mayonnaise
1/4 cup red wine vinegar
2 tablespoons Dijon mustard
2 tablespoons grated red onion (just use the onion you're using in the salad)
1/2 teaspoon salt
1/4 teaspoon ground black pepper
1/4 cup white sugar
Instructions:
Toss together salad ingredients in a large bowl.
In a small mixing
bowl, whisk together the dressing ingredients.
Drizzle over the salad.
Refrigerate for at least an hour or preferably overnight before serving.
Recipe adapted from Our Best Bites.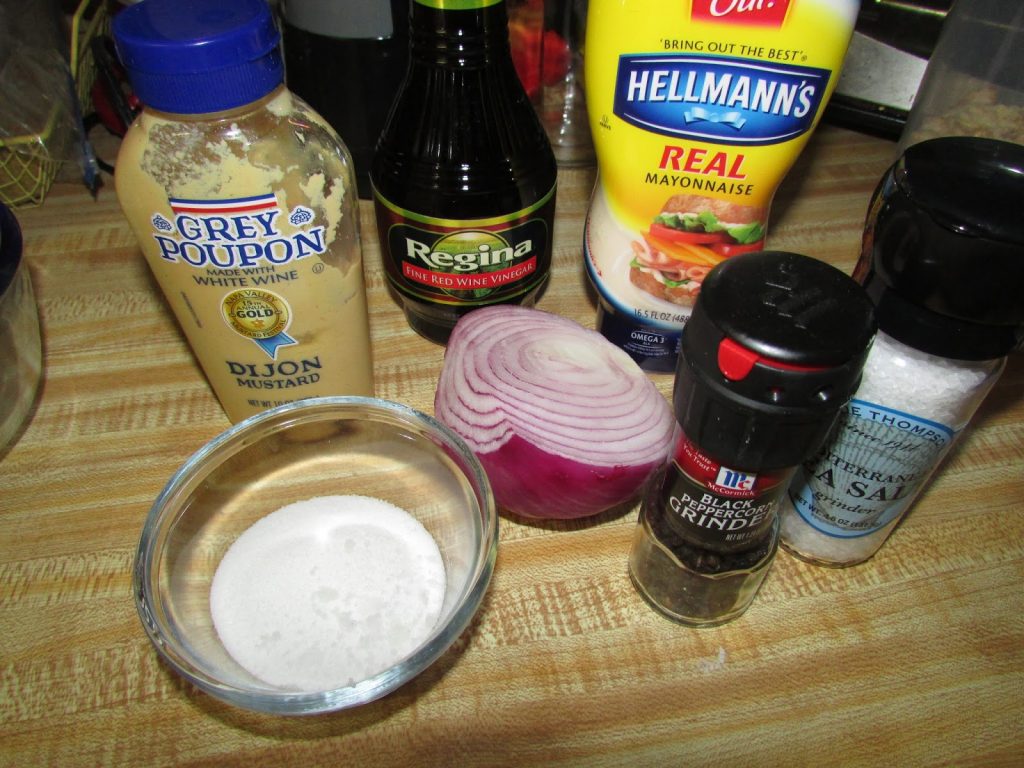 Mix all your dressing ingredients in a bowl and whisk until combined.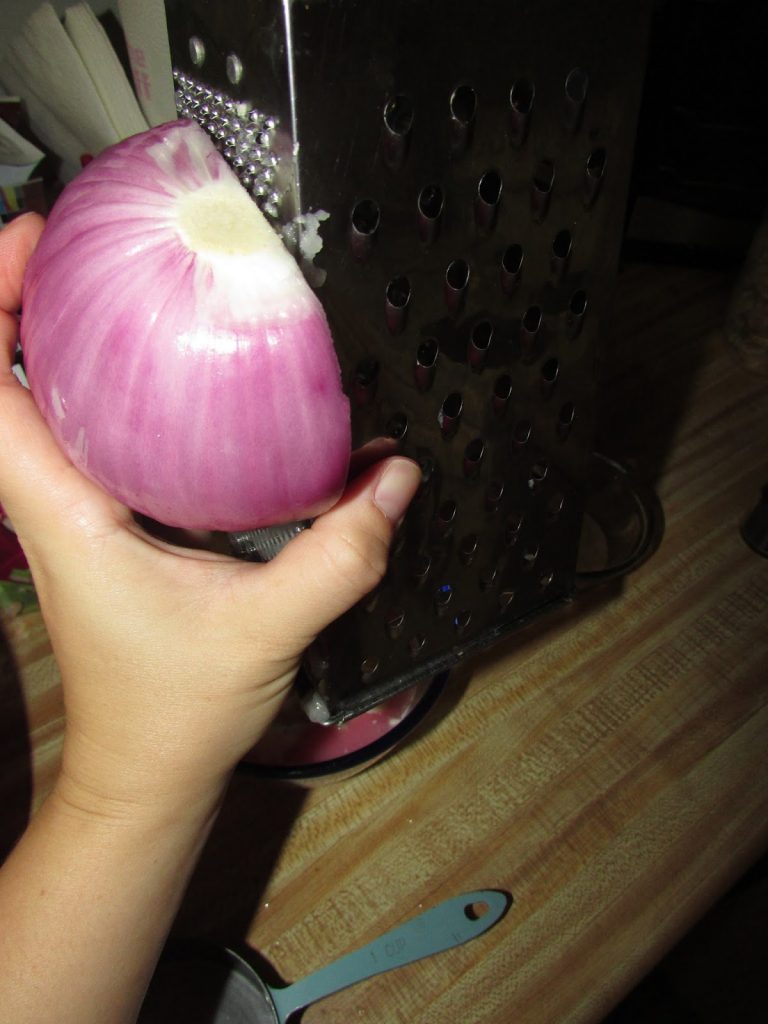 I use a hand held cheese grater to grate my onion right into the bowl.
Use the juice and bits of grated onion that you collect, it adds delicious flavor!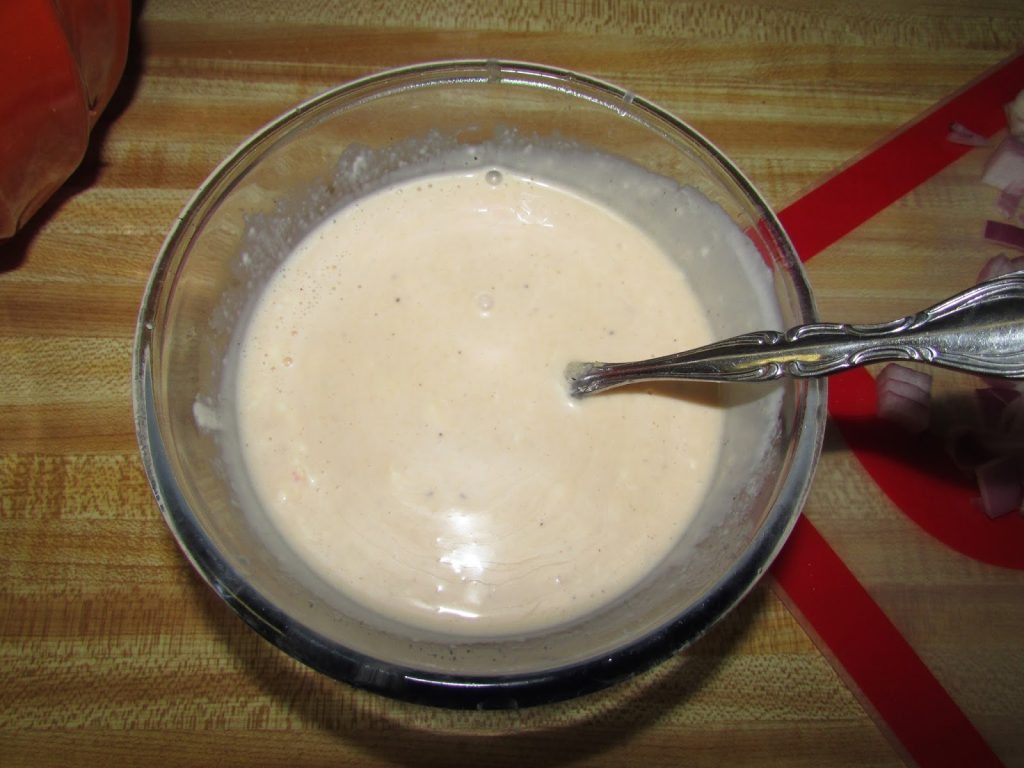 The finished dressing!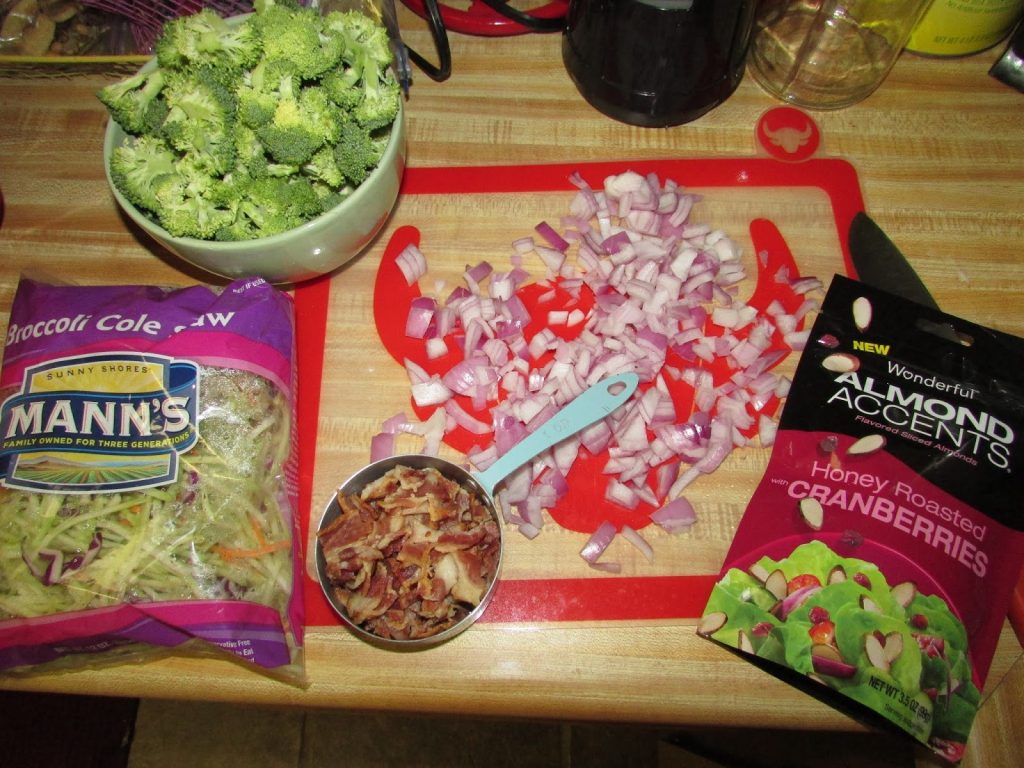 Combine all your salad ingredients in a large bowl.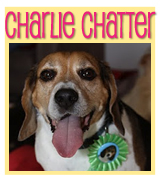 Never heard of broccoli slaw? You can find it in grocery store produce sections, right by the bagged coleslaw. Instead of the traditional cabbage it has shredded raw broccoli stalks along with shredded carrots and sometimes shredded purple cabbage.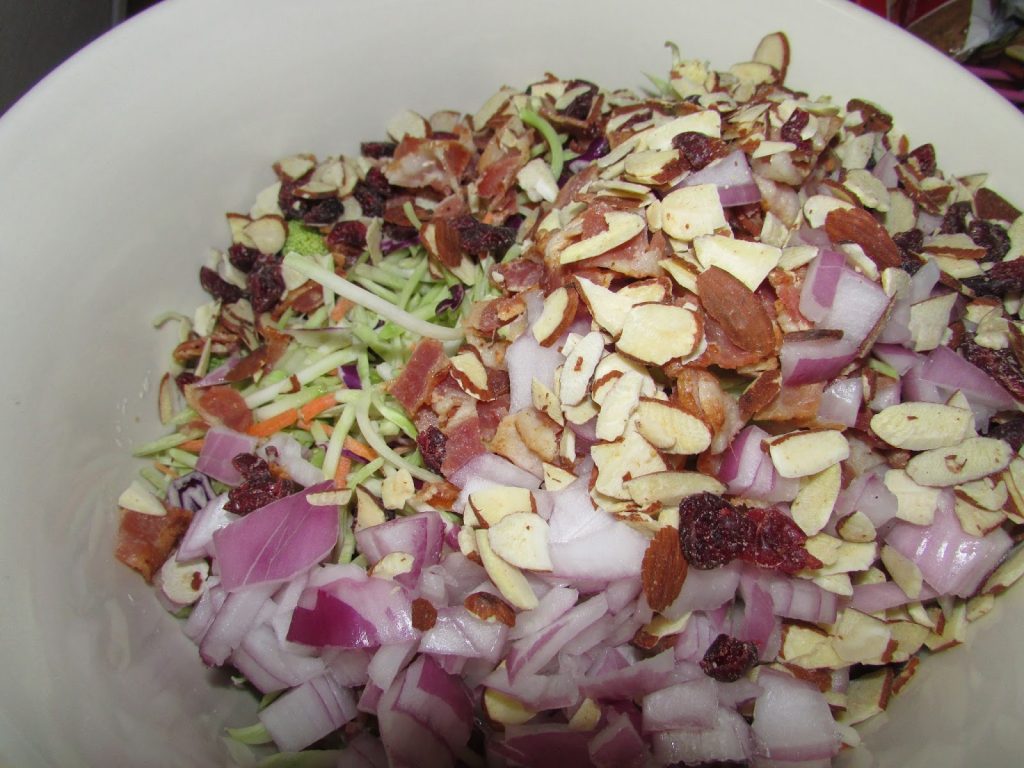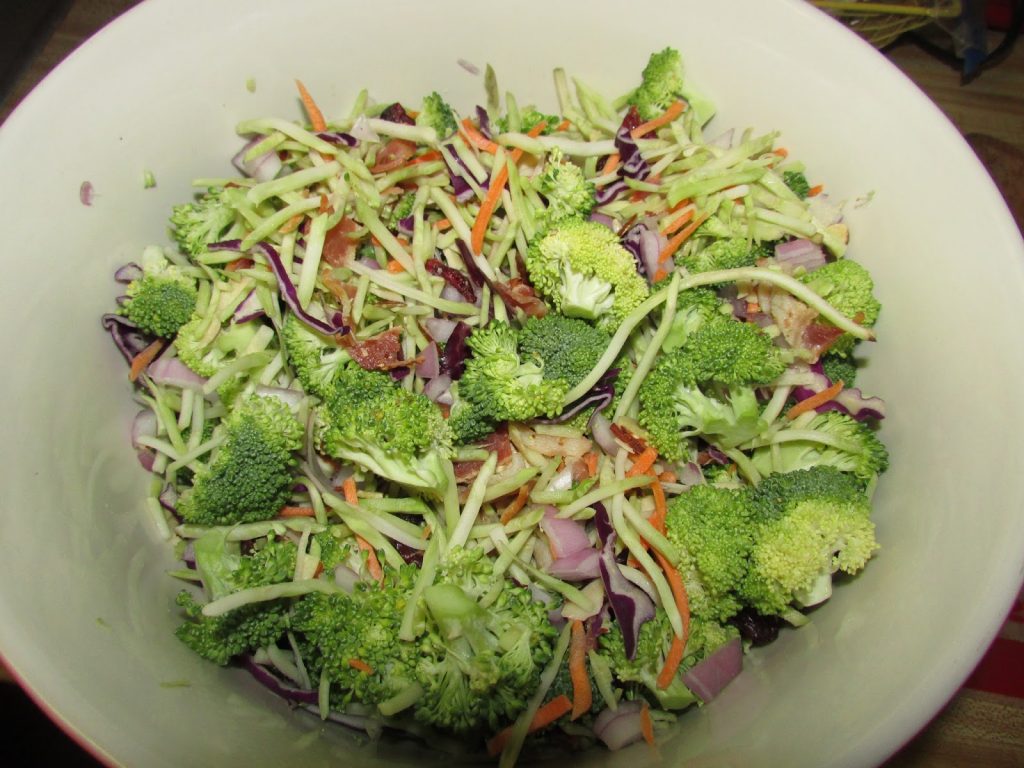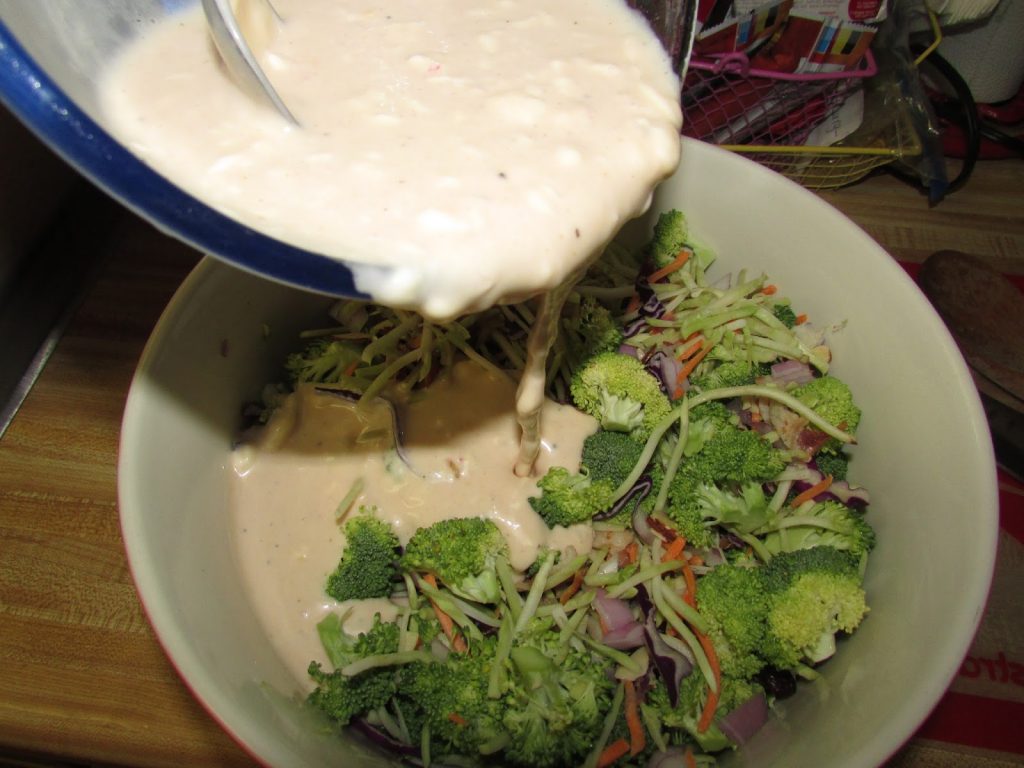 Add all the salad ingredients to a large bowl, mix well, then add your
dressing and toss. Refrigerate for an hour to overnight then serve.