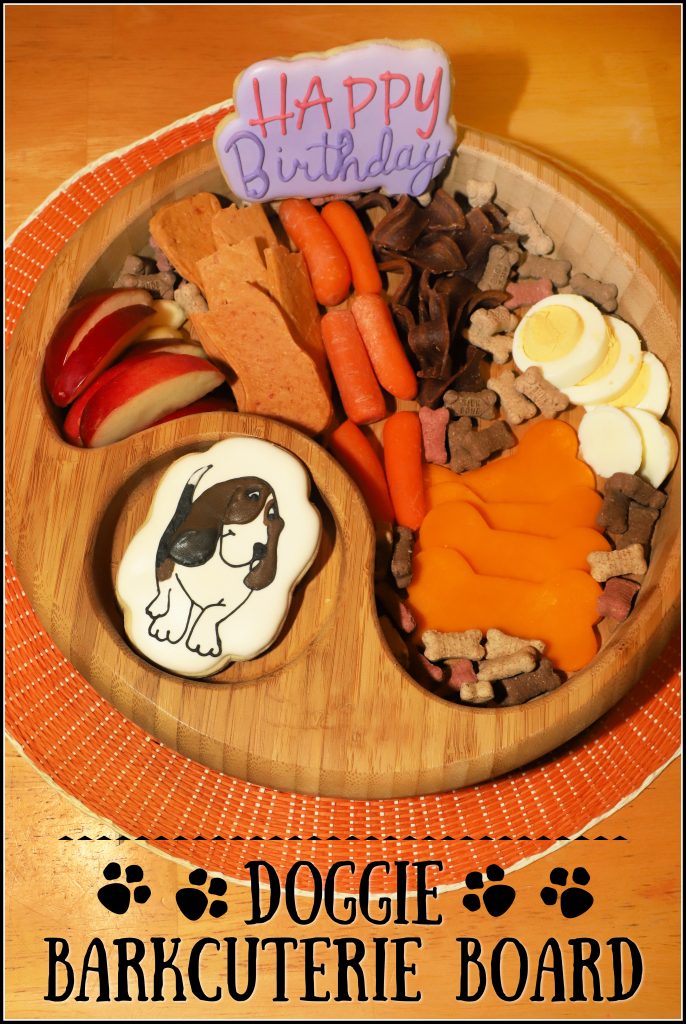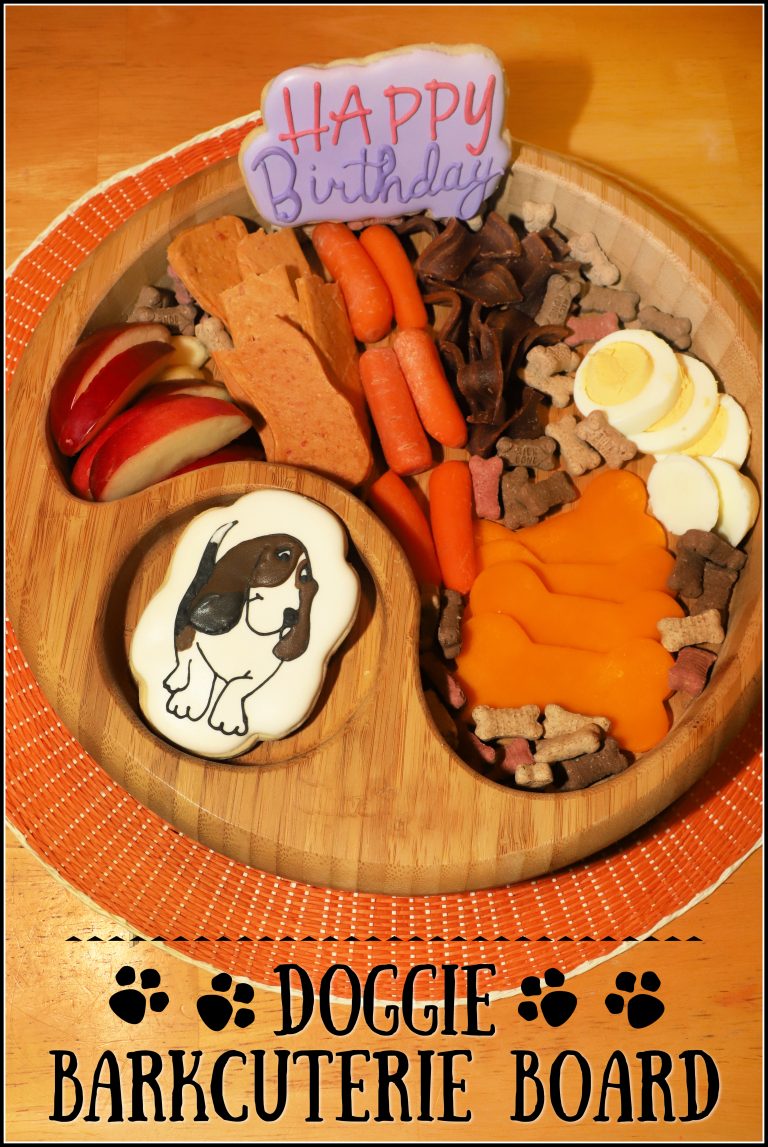 The newest member of our family, Cooper the basset hound, turned 2 this month and we had a doggie celebration in his honor!
Since charcuterie boards are all the rage and I love making them for parties, I decided to make a pup friendly version called a Doggie Barkcuterie Board!
This fun snack for your doggies can be assembled easily in minutes and features both dog treats and veggies, fruits, and eggs!
Scroll down for Cooper's party pics and the details on how to make your own the barkcuterie board.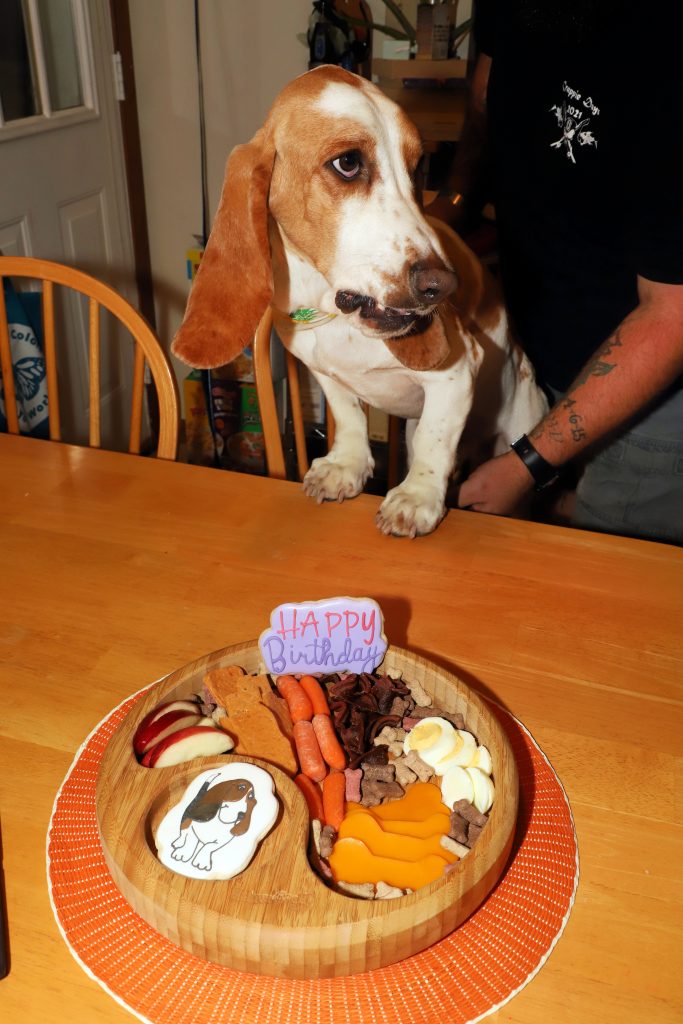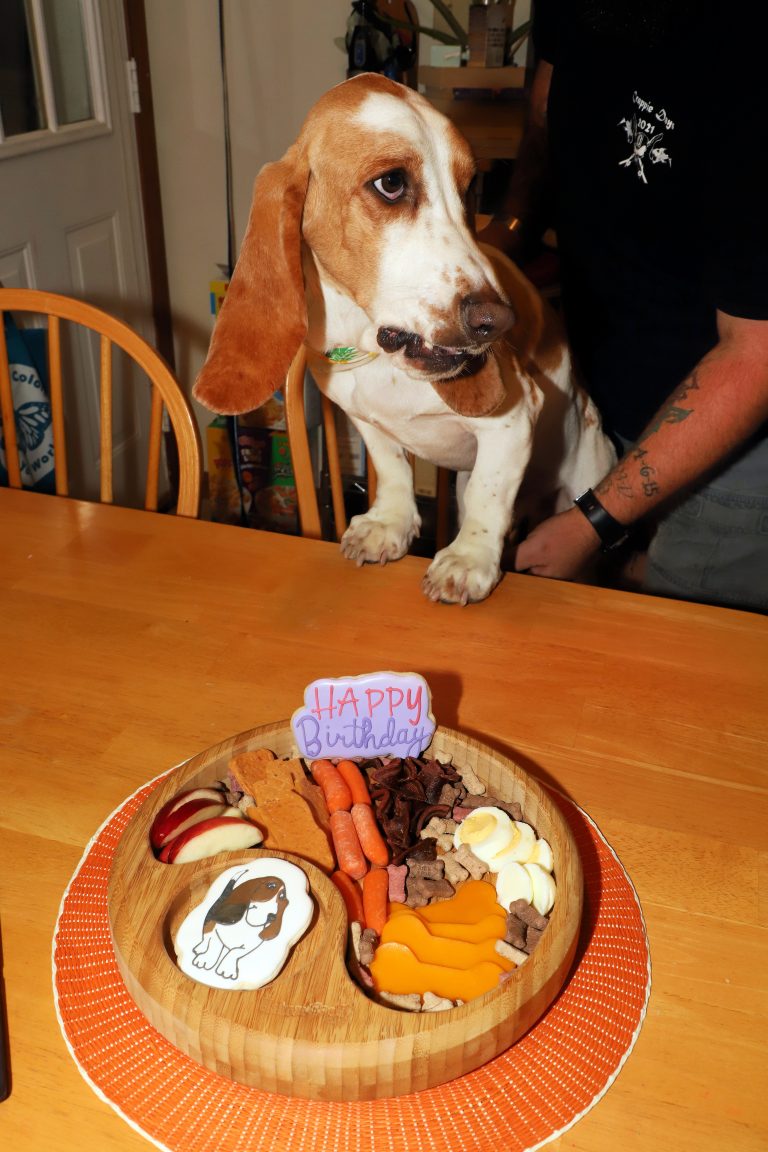 Happy 2nd birthday to our sweet boy Cooper!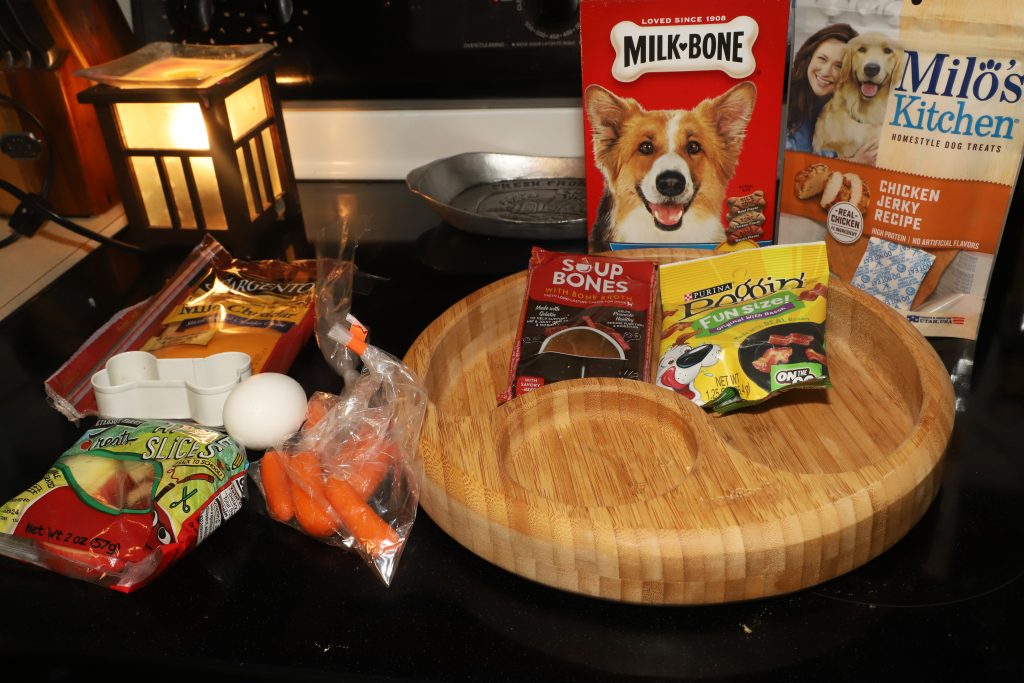 I used a variety of dog friendly snacks for the treat board including dog jerky, milkbones,
and small dog treats along with healthy human food like apple slices, baby carrots, cut out cheese, and boiled egg.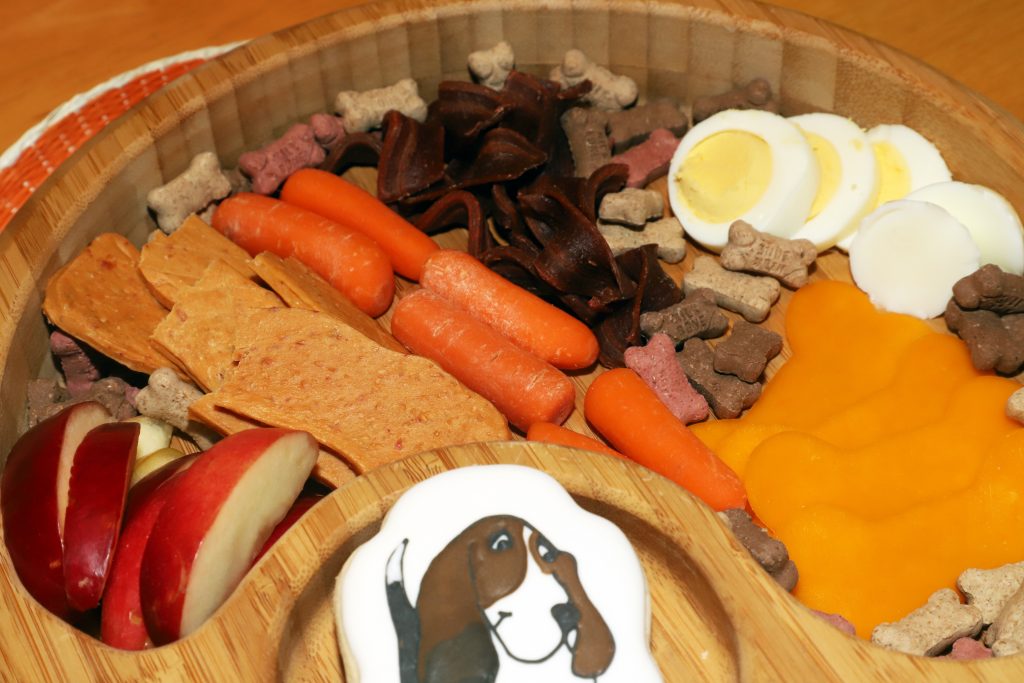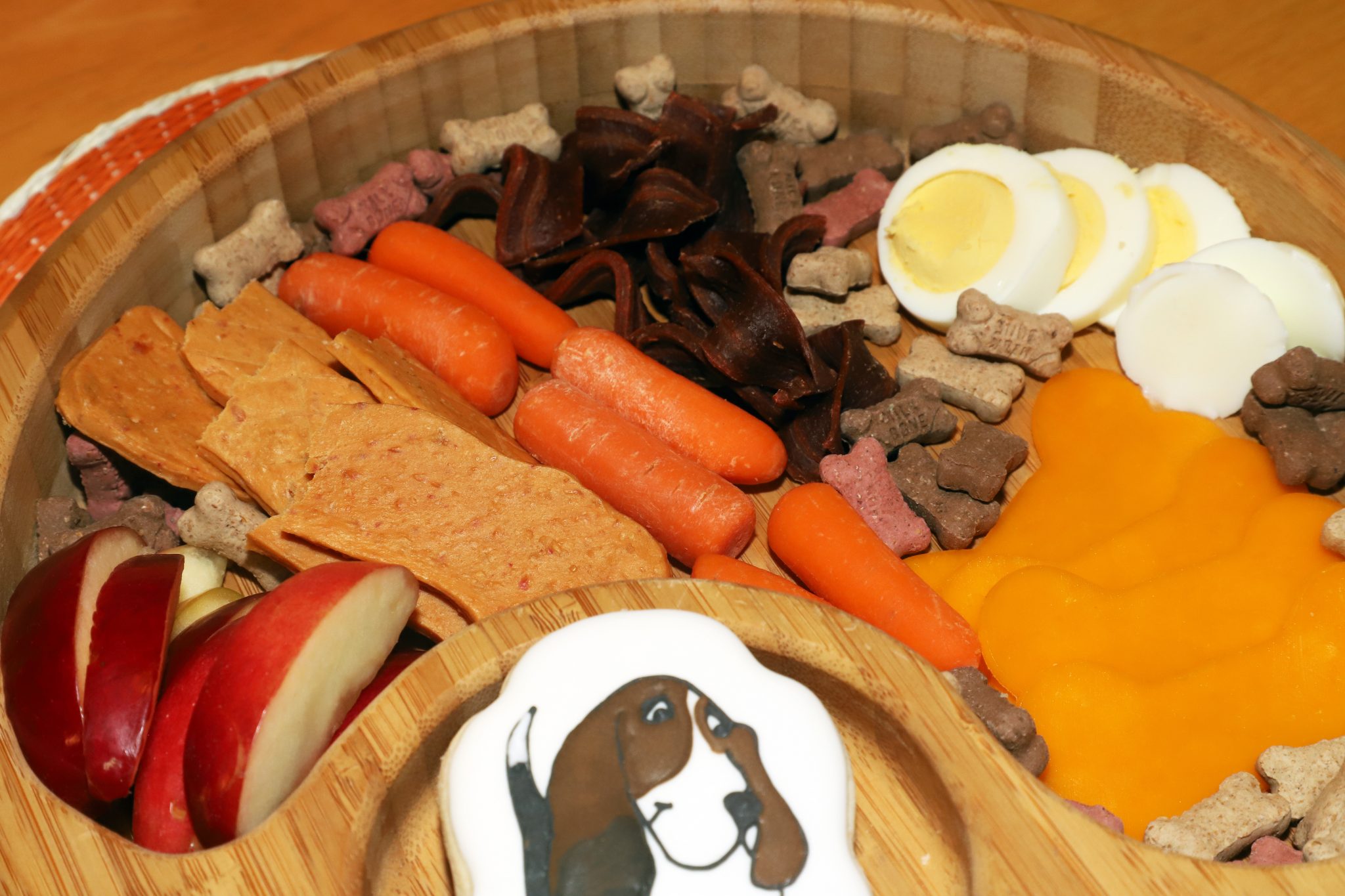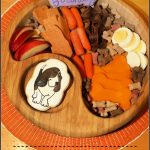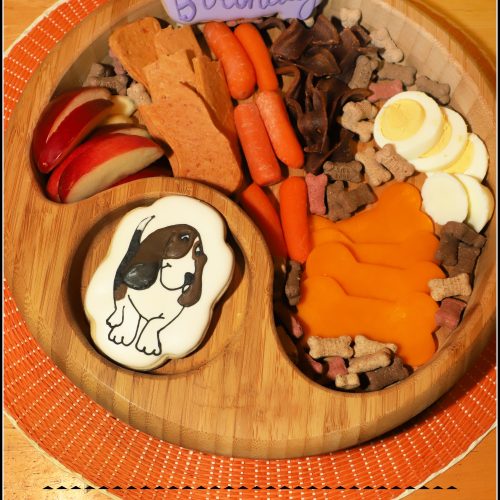 Print Recipe
Doggie Barkcuterie Birthday Board
Ingredients
variety of small or cut up dog treats like cup up jerky

milkbone cookies, small dog treats and training treats

assortment of sliced dog friendly fruit and veggies like apples

carrots, broccoli, and cauliflower

1

boiled egg

sliced

4

slices

of cheese

cut in bone shapes (optional)

decorated dog friendly birthday or themed cookies

plain yogurt or peanut butter

optional
Instructions
Using a large flat platter or tray, preferably unbreakable plastic or wood, start by adding a row of cut out cheese and stacks of a variety of dog treats (I like flat, cut in half chicken jerky and small training size treats).

If you want to add a small bowl of yogurt or peanut butter, add a small bowl of either to the tray. Warning- this gets messy!

Next, add sliced fruit in rows.

Finally, add sliced eggs and fill in empty spaces with mini dog treats (I like mini milkbones).

If you have decorated dog cookies like I do add those on top and serve to your hungry pups!
Notes
Be sure to skip any foods that are not safe for dogs like grapes, nuts, raisins, onion, candy, and chocolate. 
This is a lot of food for 1 or 2 dogs! We let them eat some then bagged the rest for later.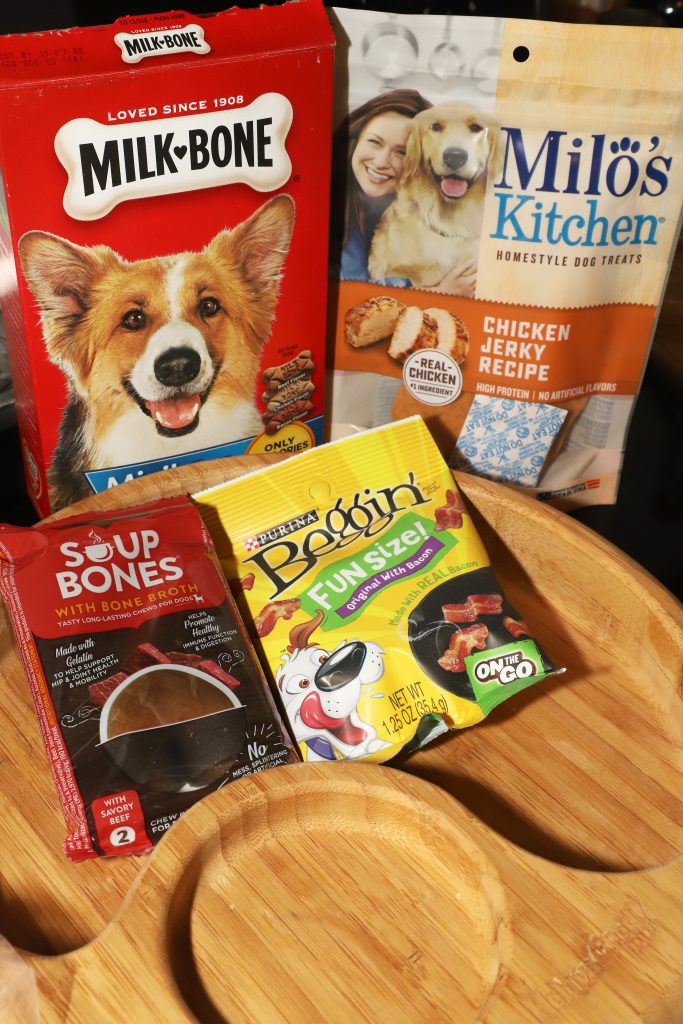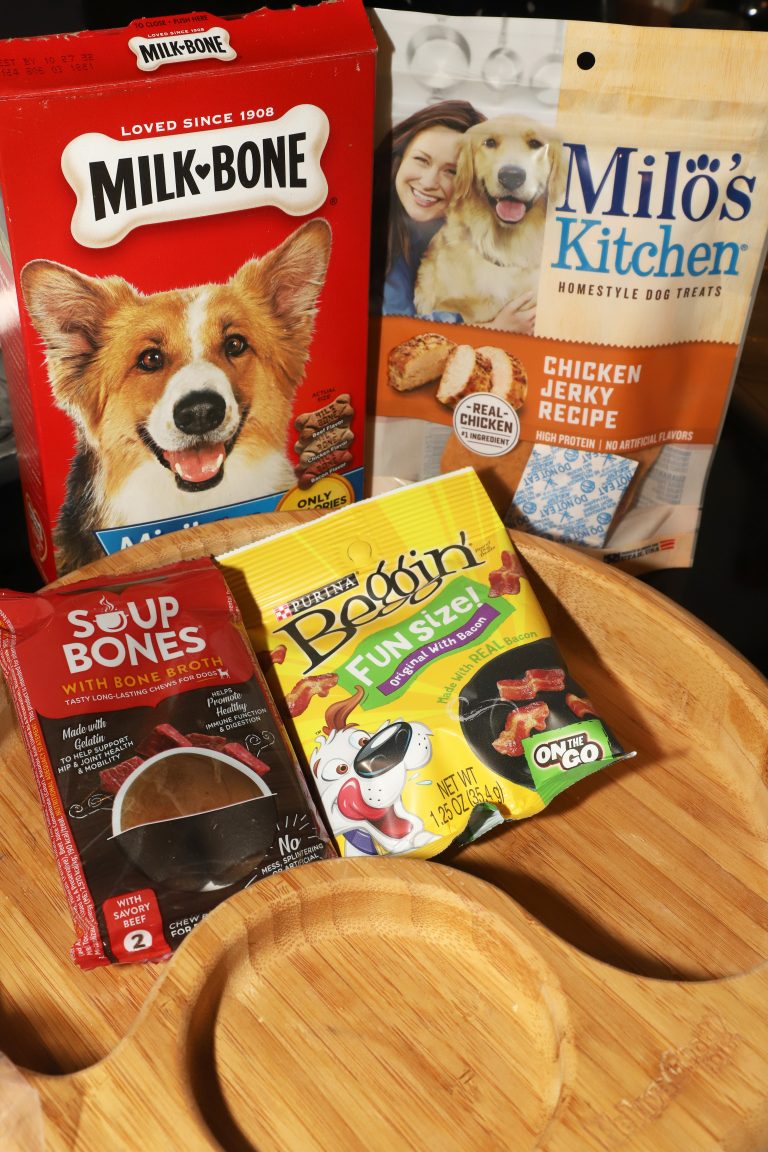 The kinds of dog treats you use is up to you and what your dog likes. These are some of my favorites. Remember small sizes or cut up is best.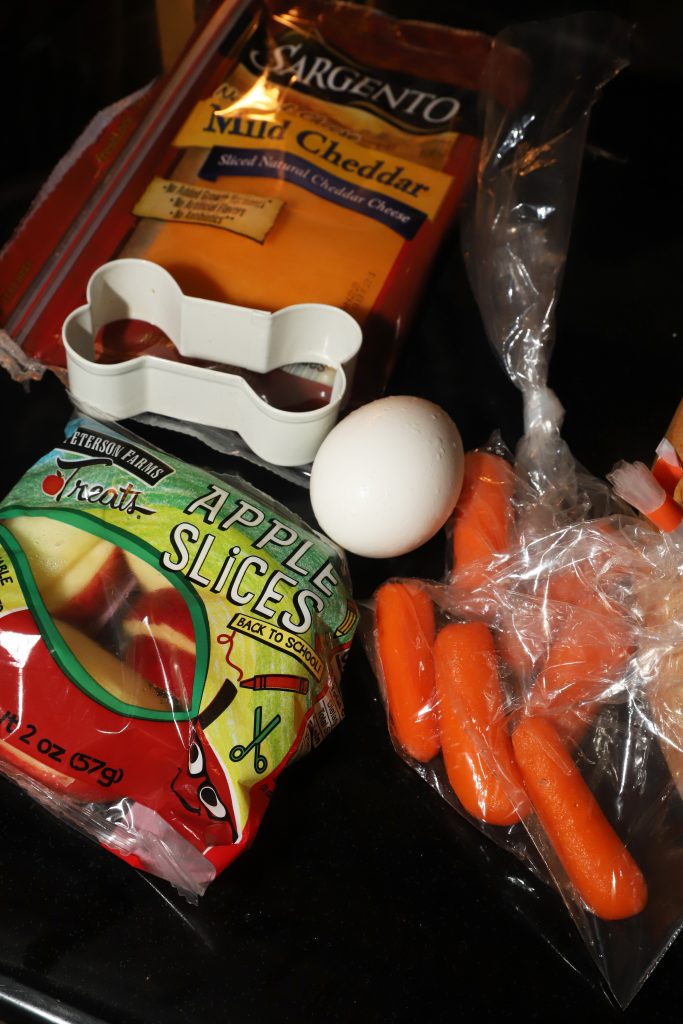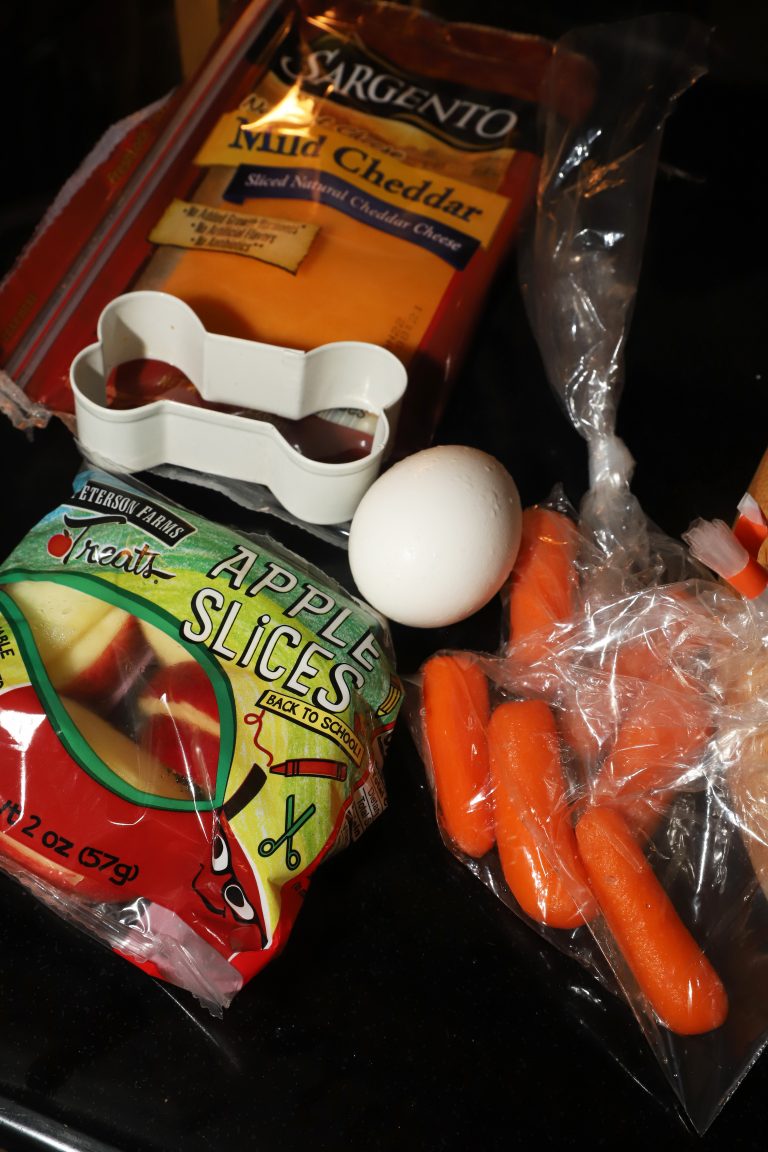 My dogs love fruit and veggies so I made sure to add sliced apples, baby carrots, sliced boiled egg, and cheese to the tray too.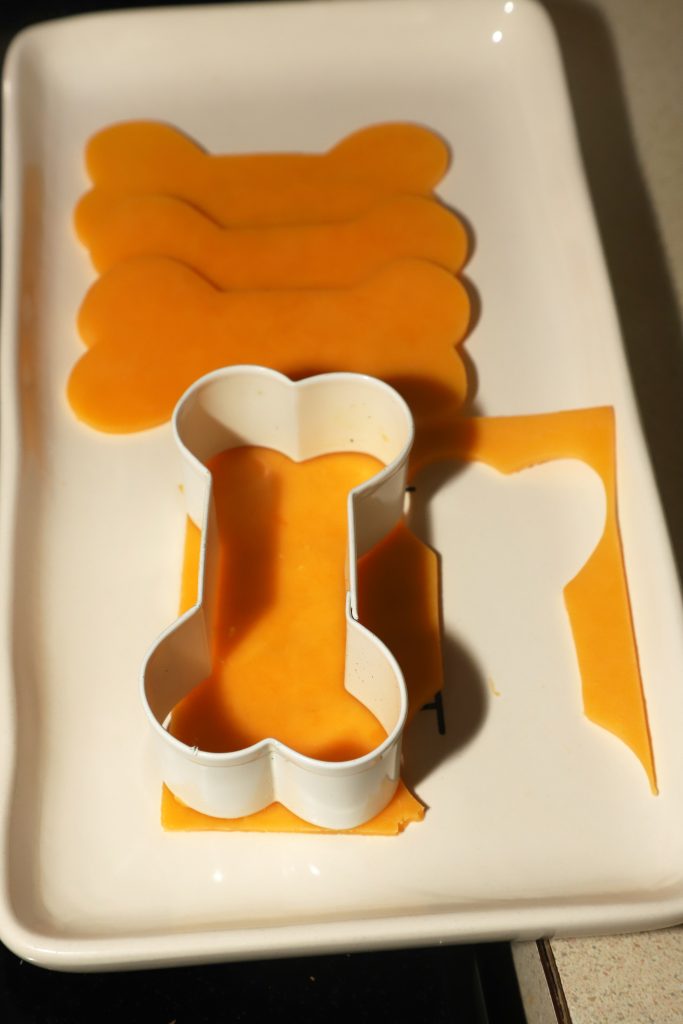 I used extra thin, sandwich sliced cheese and cut out bone shapes for my dog themed tray!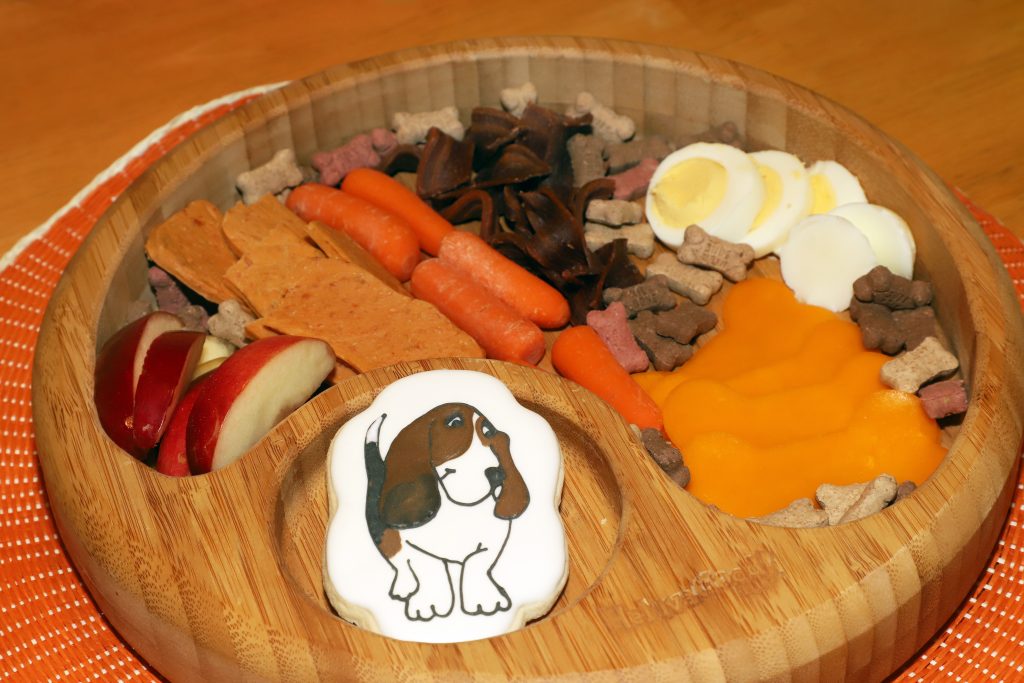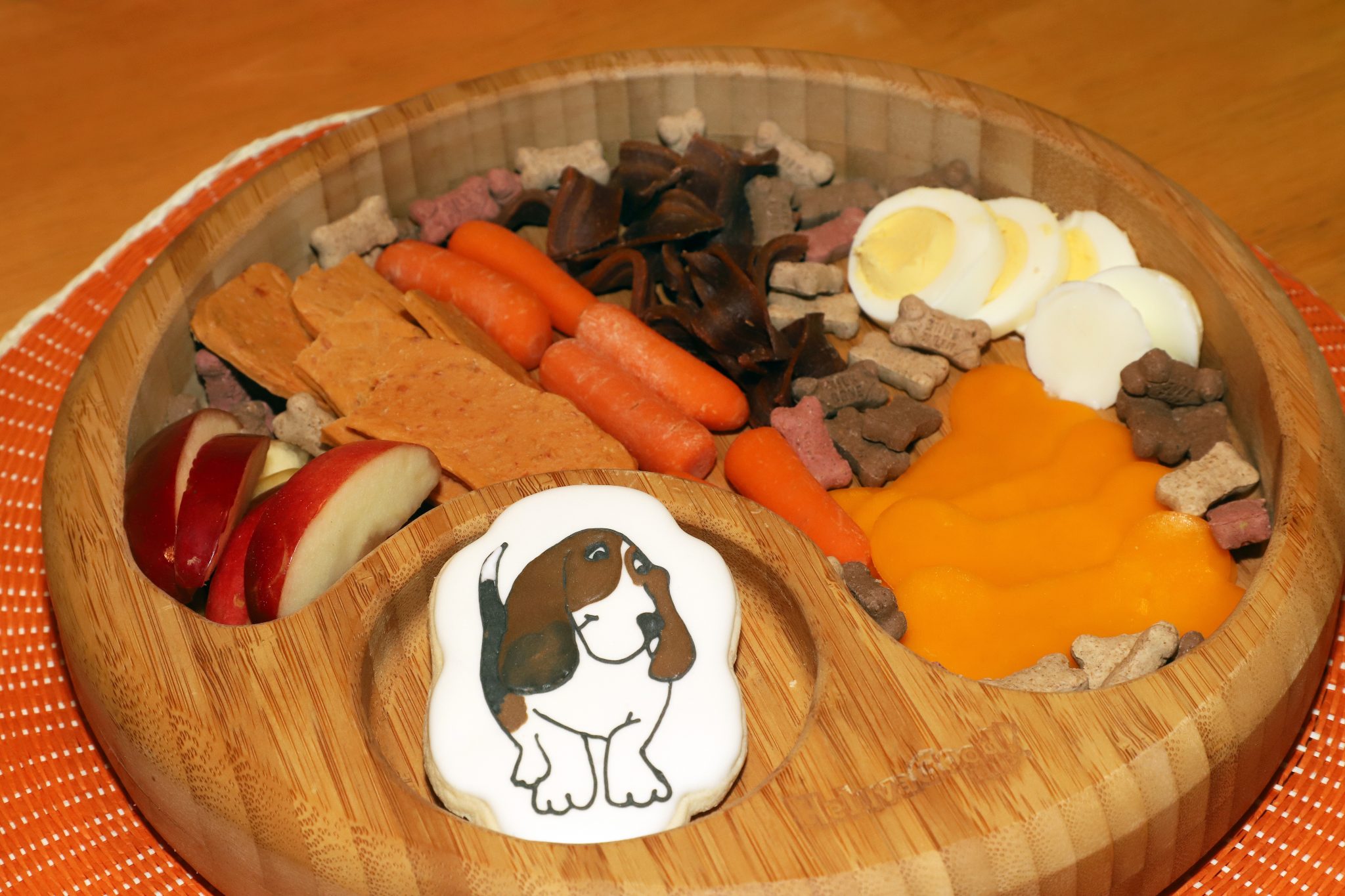 Start adding rows and fill in with small dog treats at the end!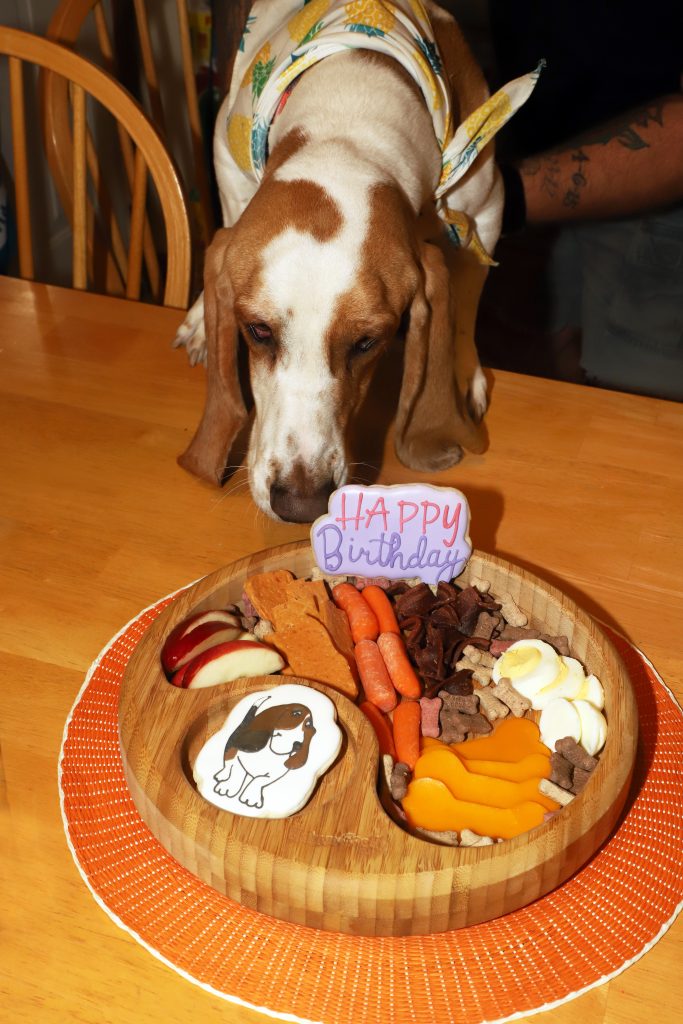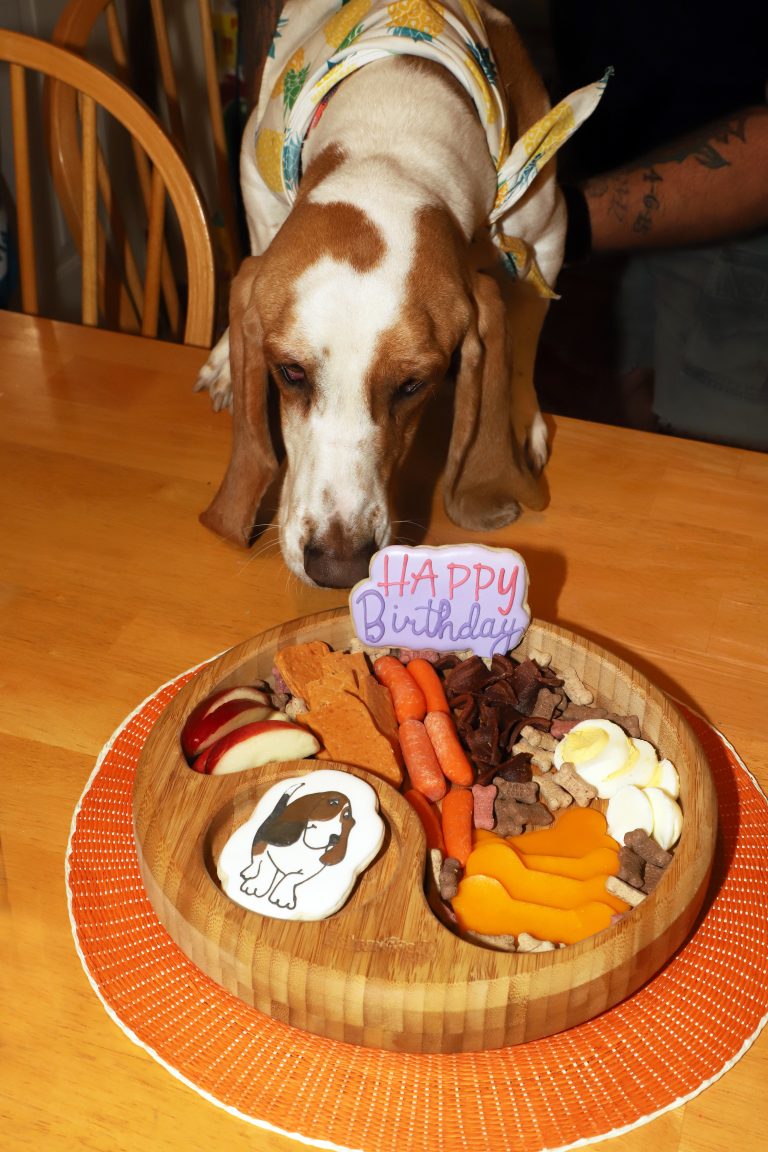 Copper what do you think?!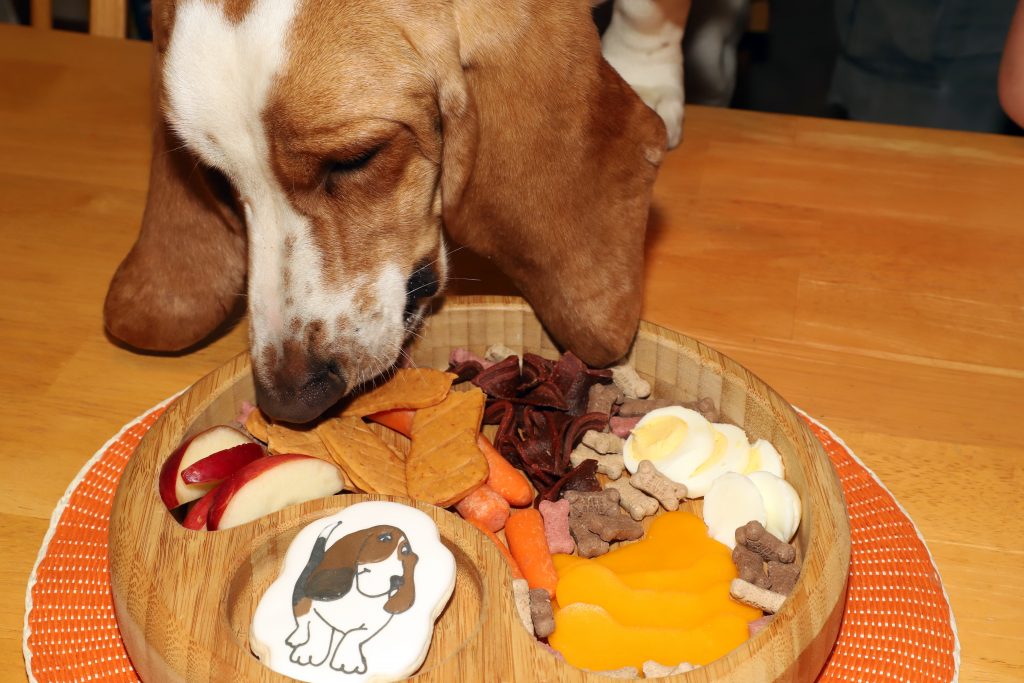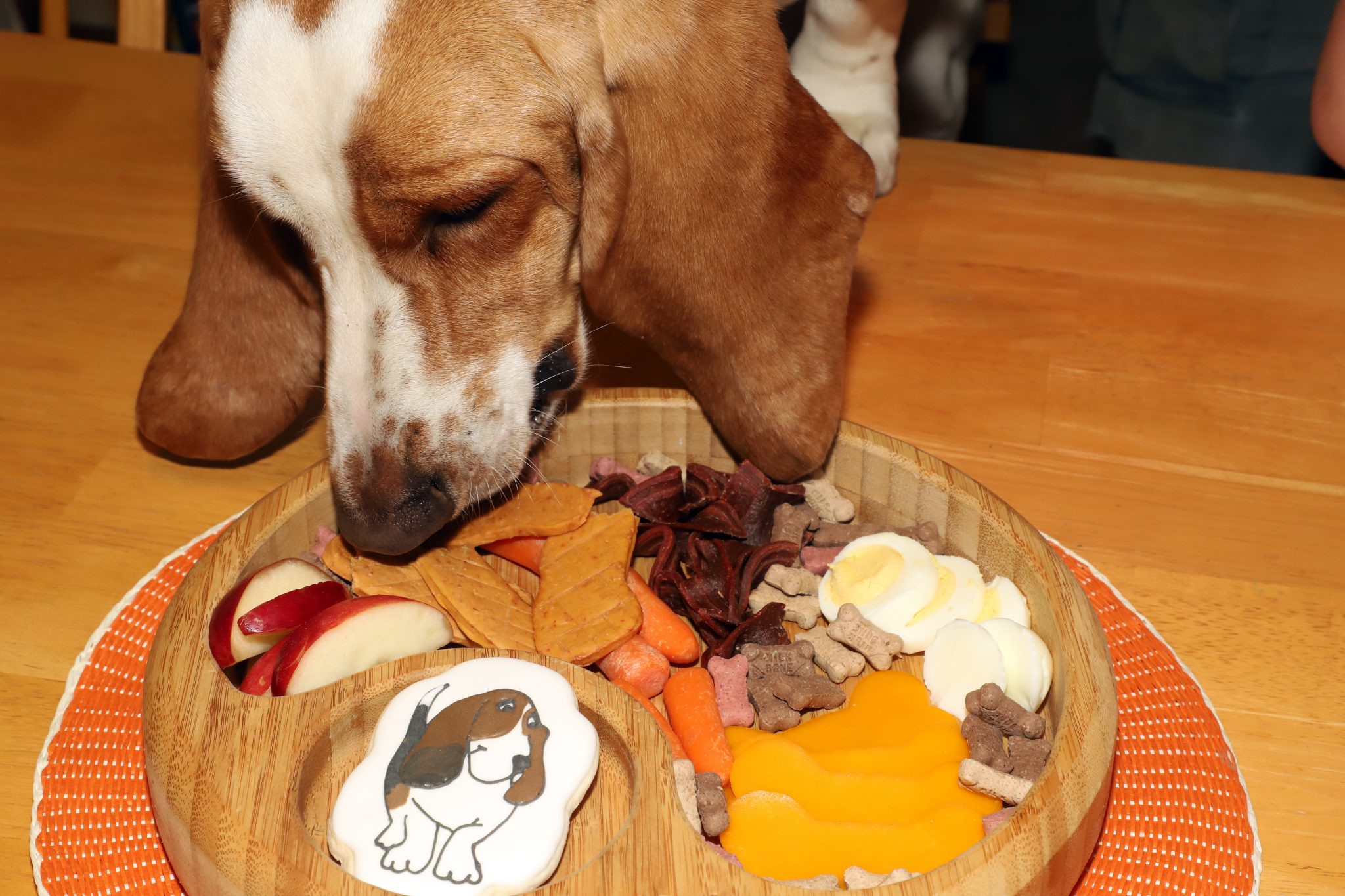 He was one happy pup! We are so lucky to have him in our lives.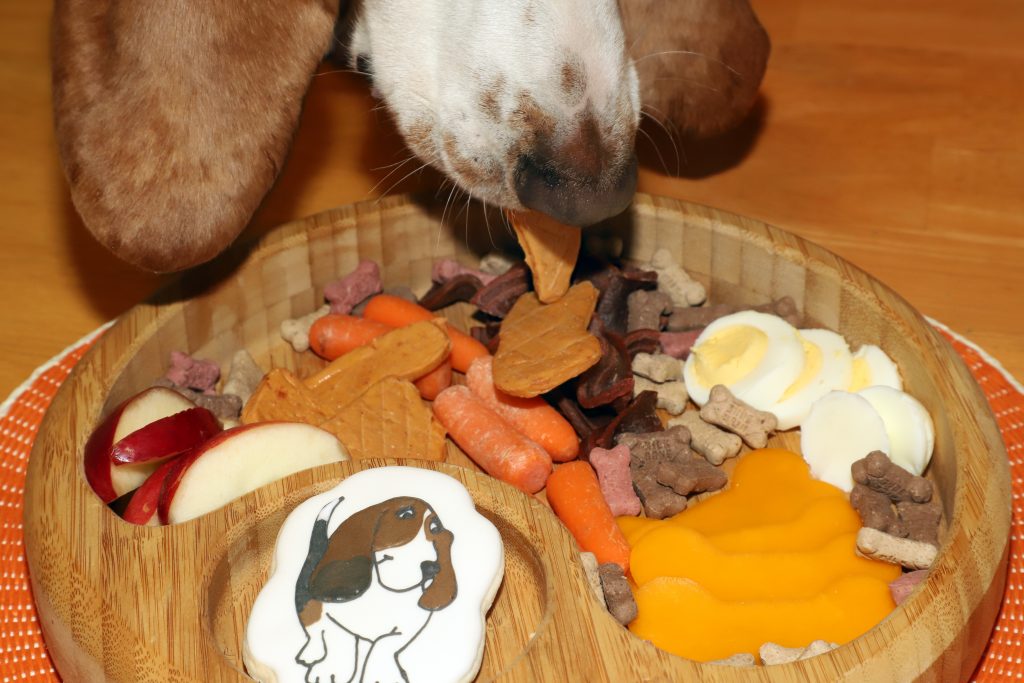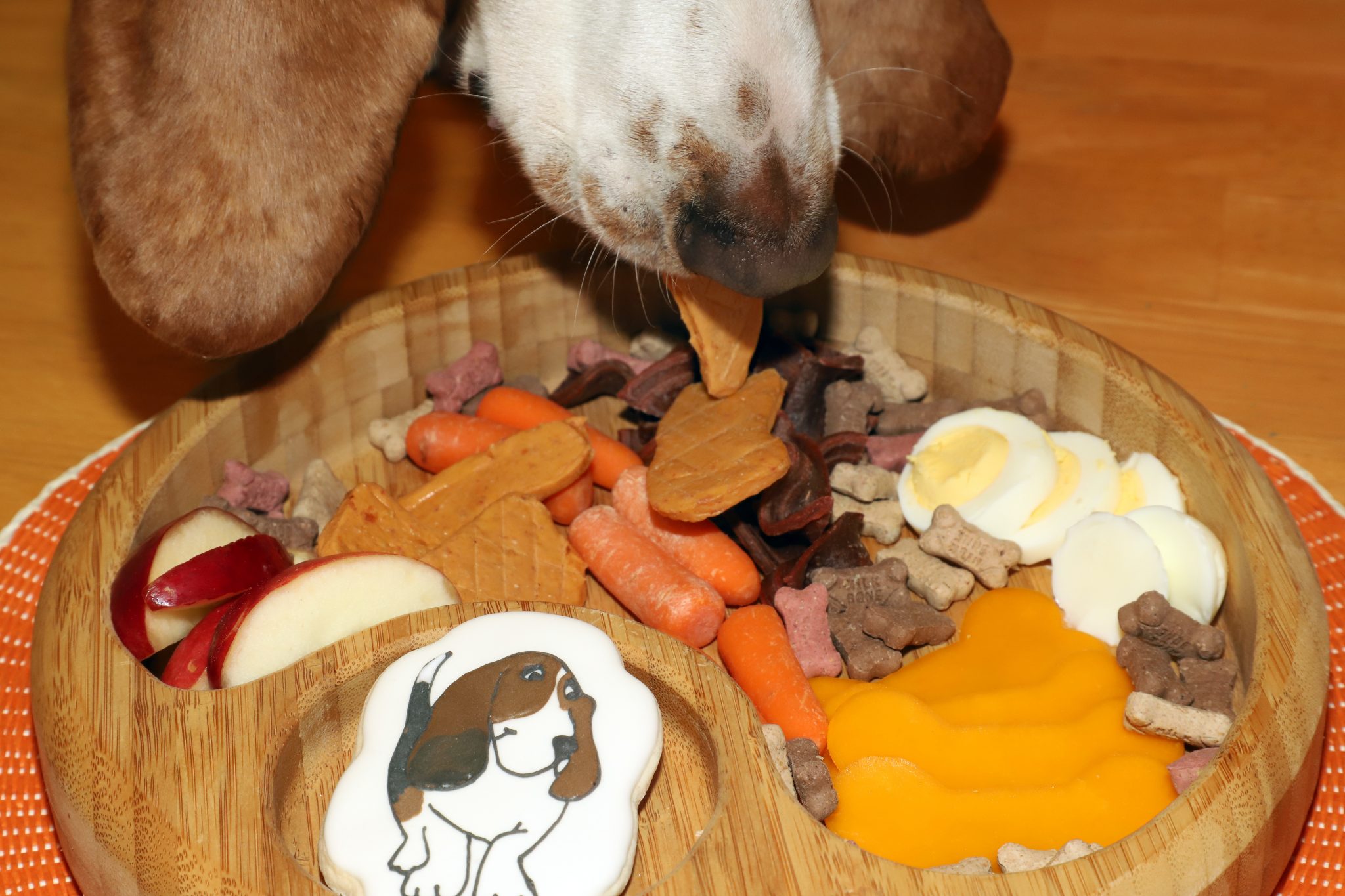 Nom, nom,nom. Cooper shared with his brother but it was still a lot of food for 1 or 2 dogs!
We let them eat some then bagged the rest for later.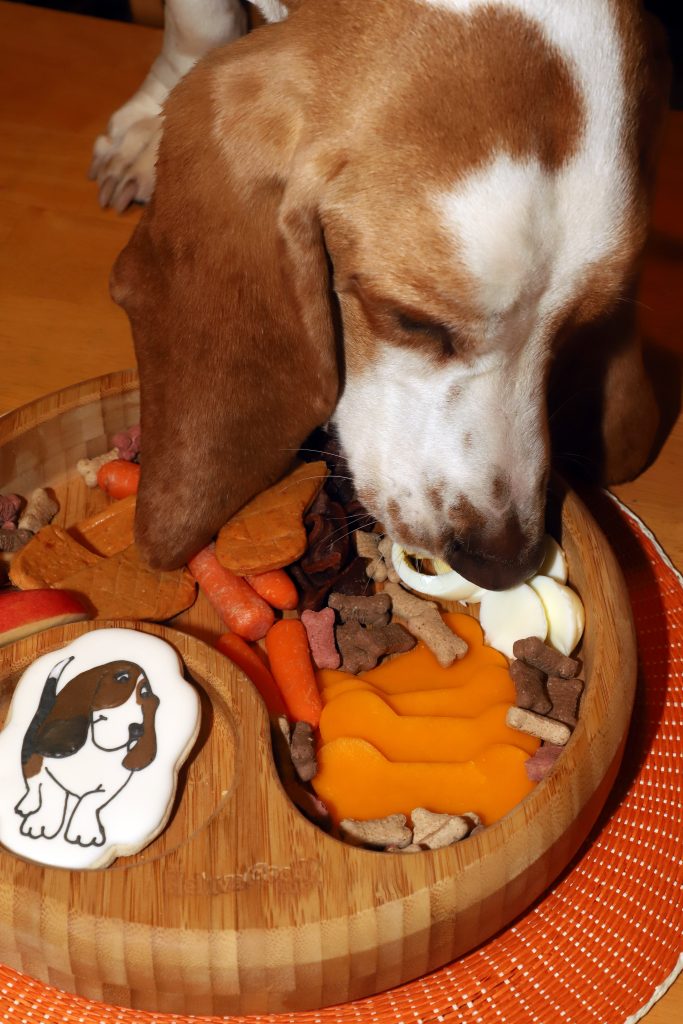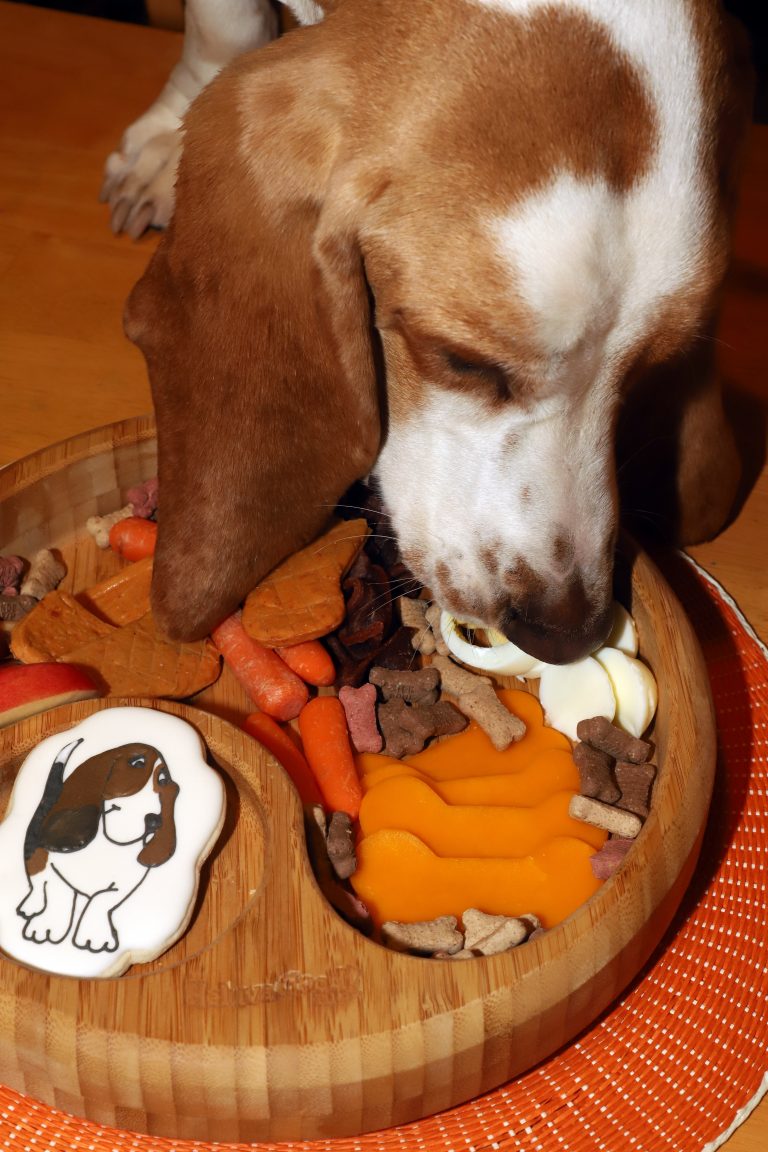 Aren't the cookies adorable! These were only used for photos and were made by Keichel Cookies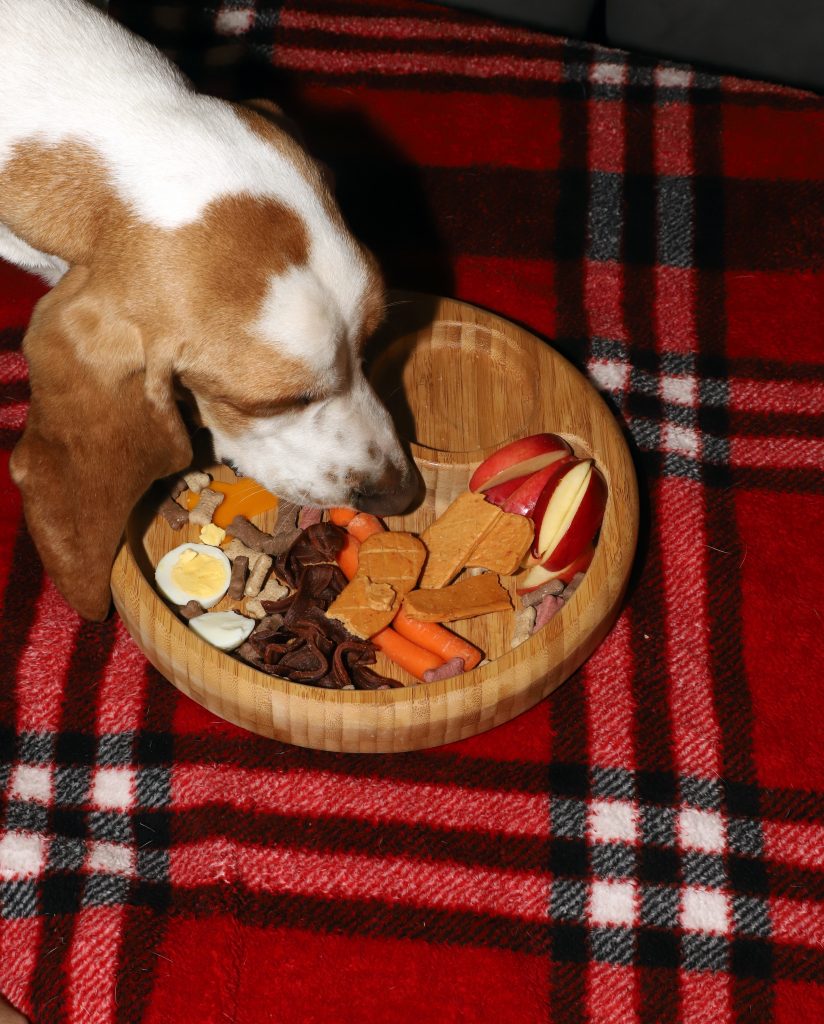 So many treats, so little time!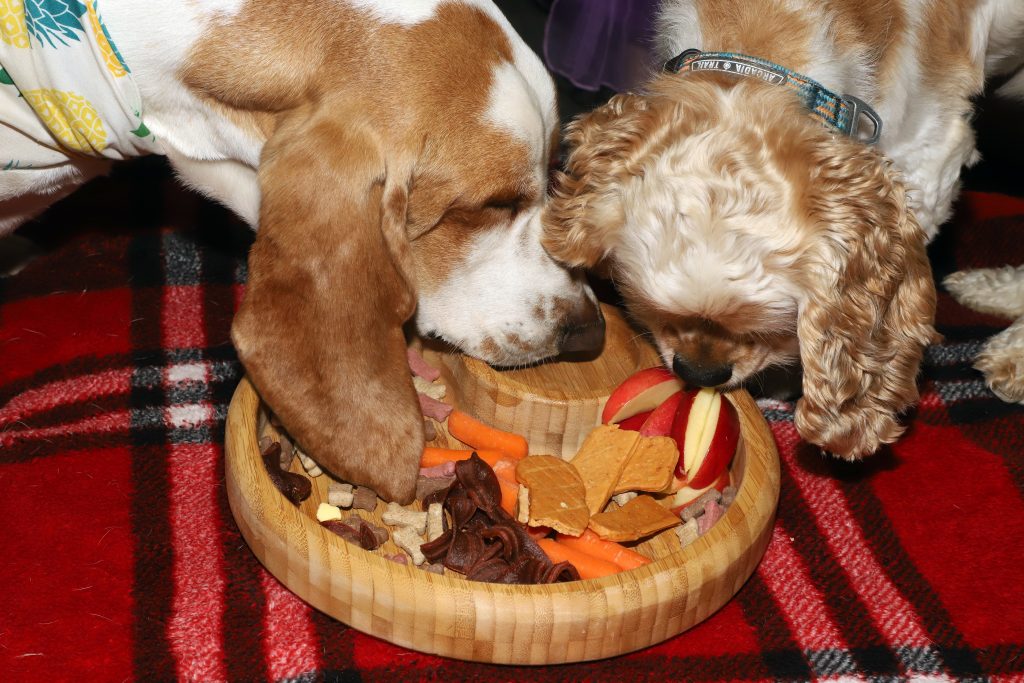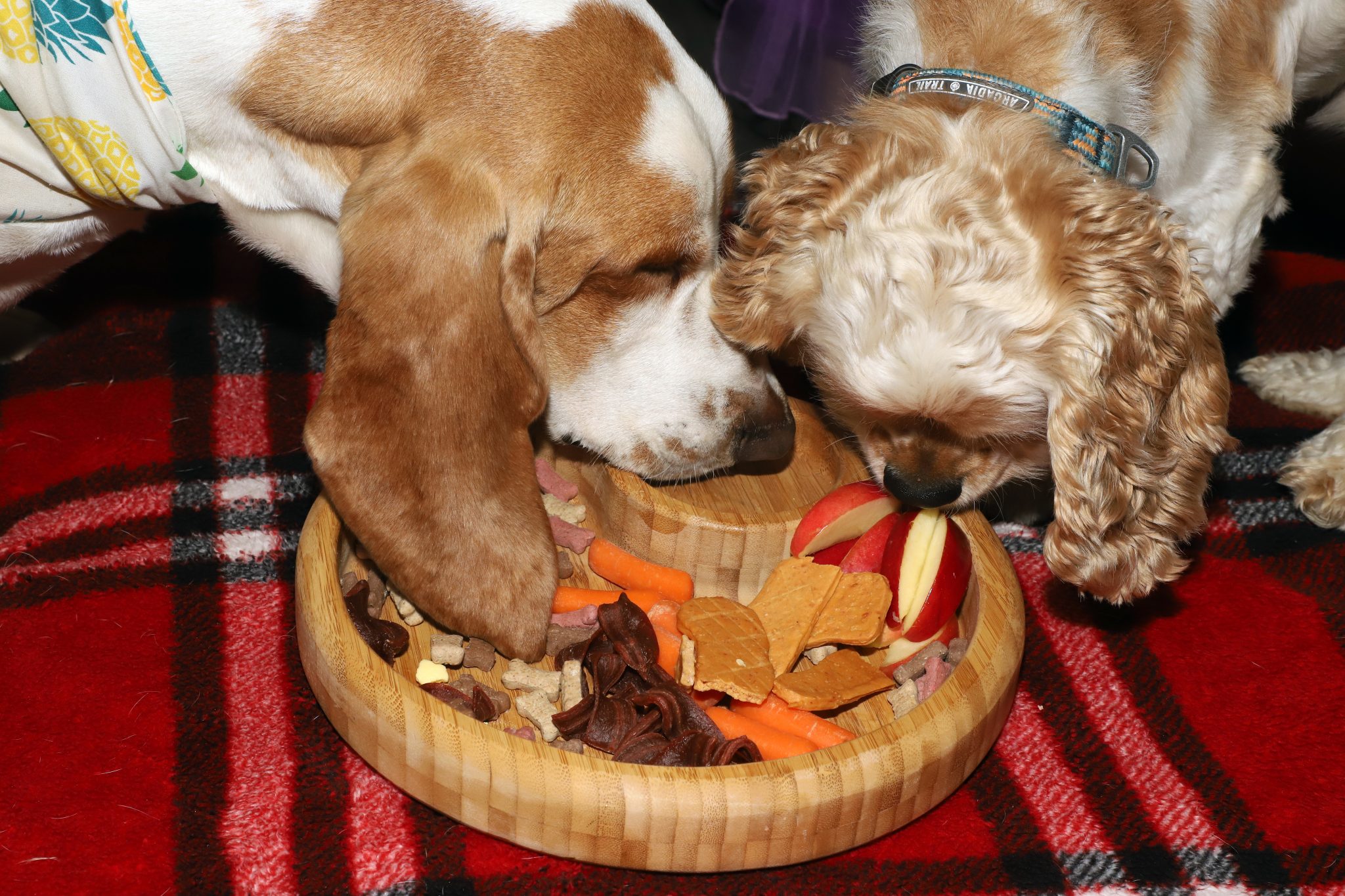 Life is so much butter with dogs in it! Am I right?
Happy Birthday Cooper!