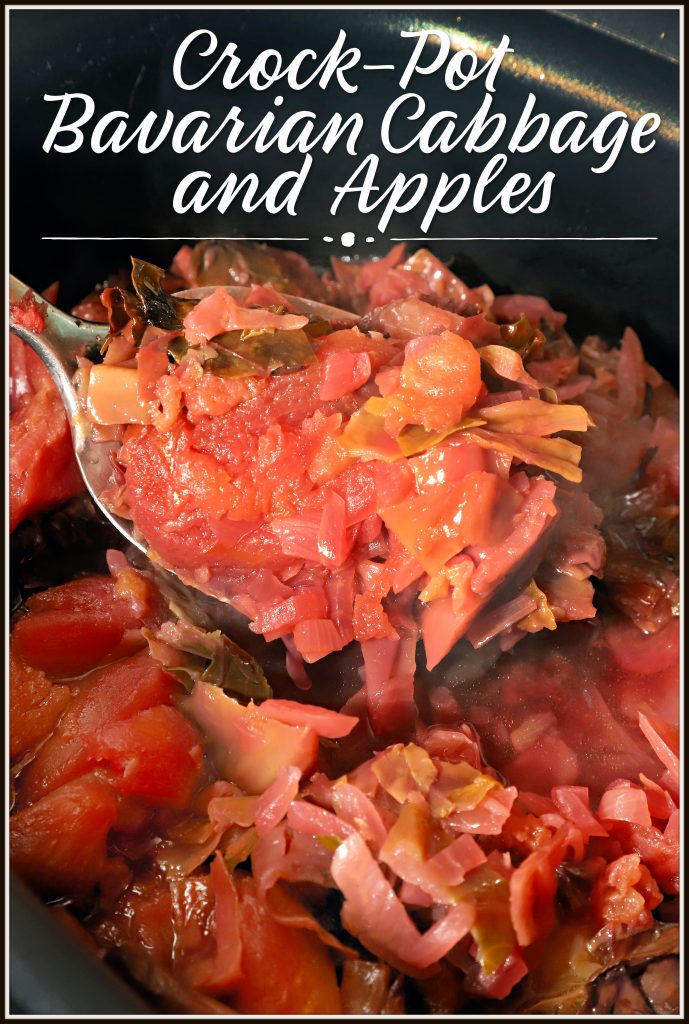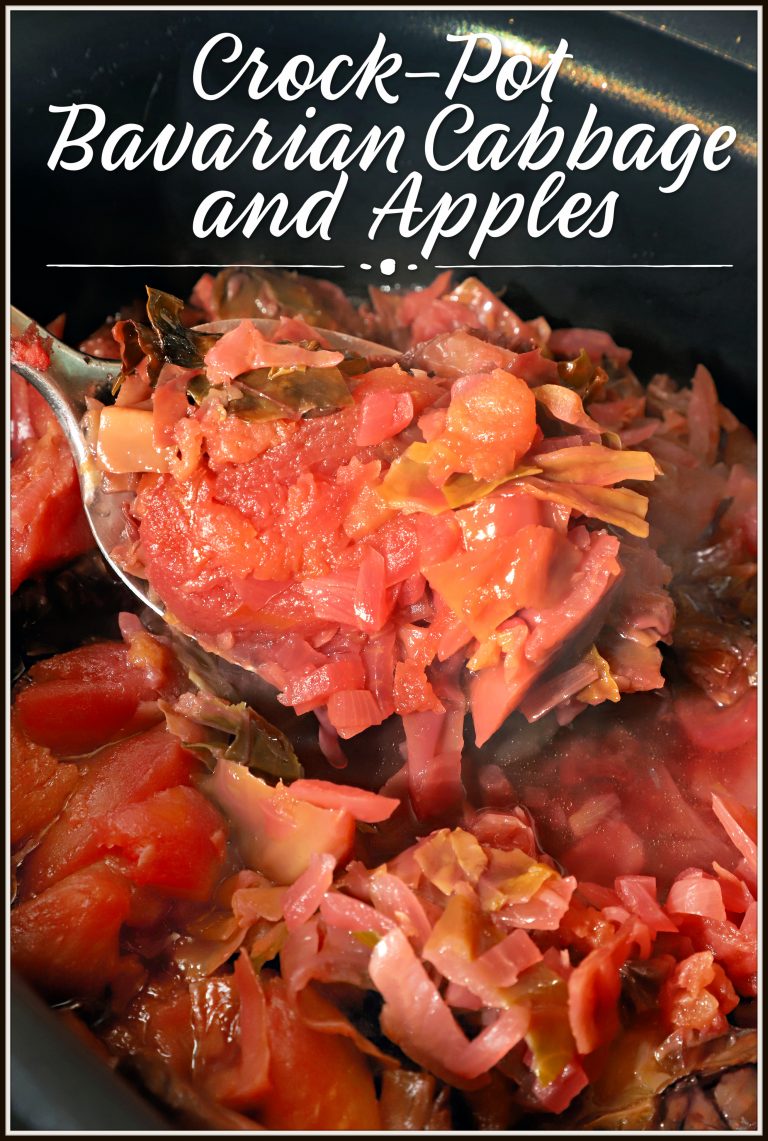 A simple vegetarian side dish to make in the slowcooker.Try it with sausage for Oktoberfest!
While reading through Gooseberry Patch's latest cookbook that I am reviewing, Hometown Harvest, I came across this side dish from my childhood and I just had to she it with y'all! I remember my mom making cabbage and apples when I was a little girl and I would gobble it up (I liked brussel sprouts and spinach too– I was a strange kid!) BONUS: it's a Crock-pot recipe which I love since there is nothing easier than throwing everything in my slow cooker, turning it on, and coming home at the end of the day and 'Voila it's ready'!
I served mine with turkey meatballs but the author recommends
serving it along side grilled sausage or pot roast.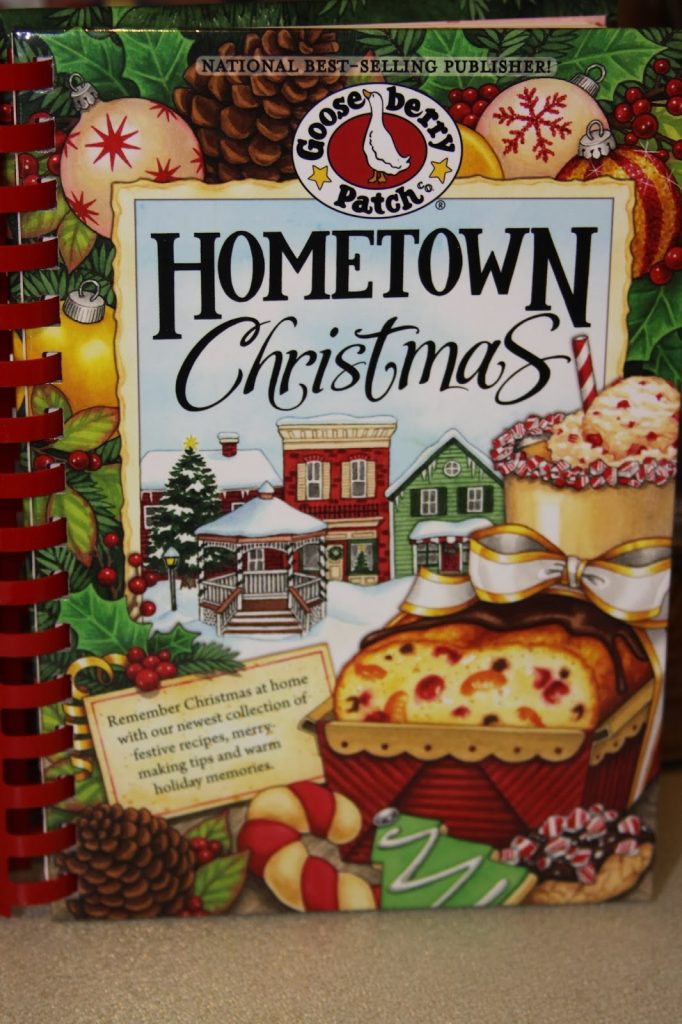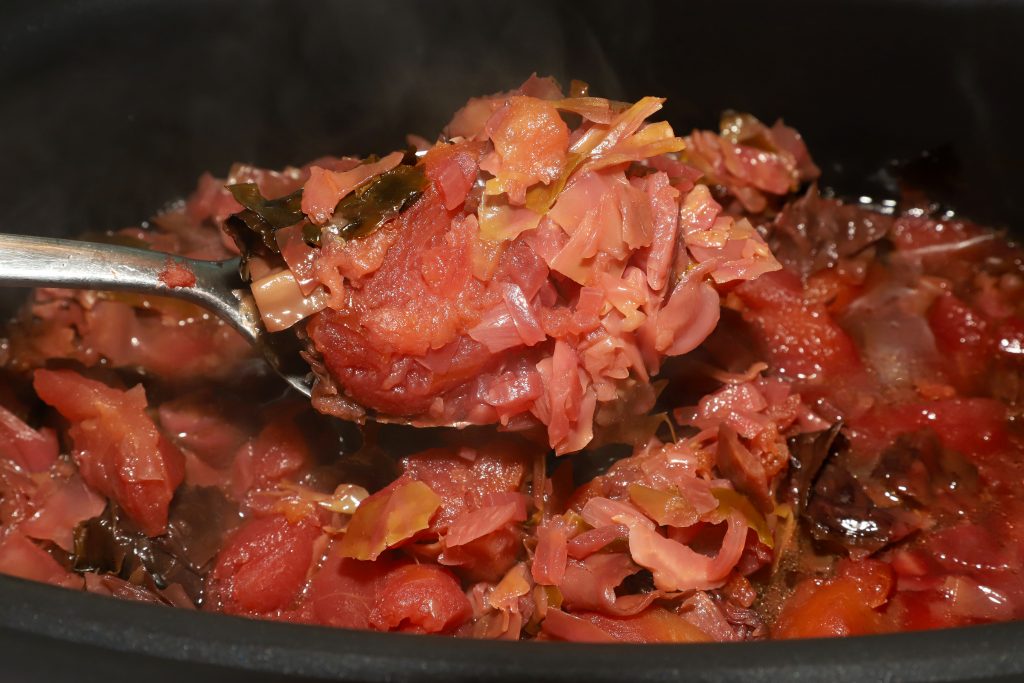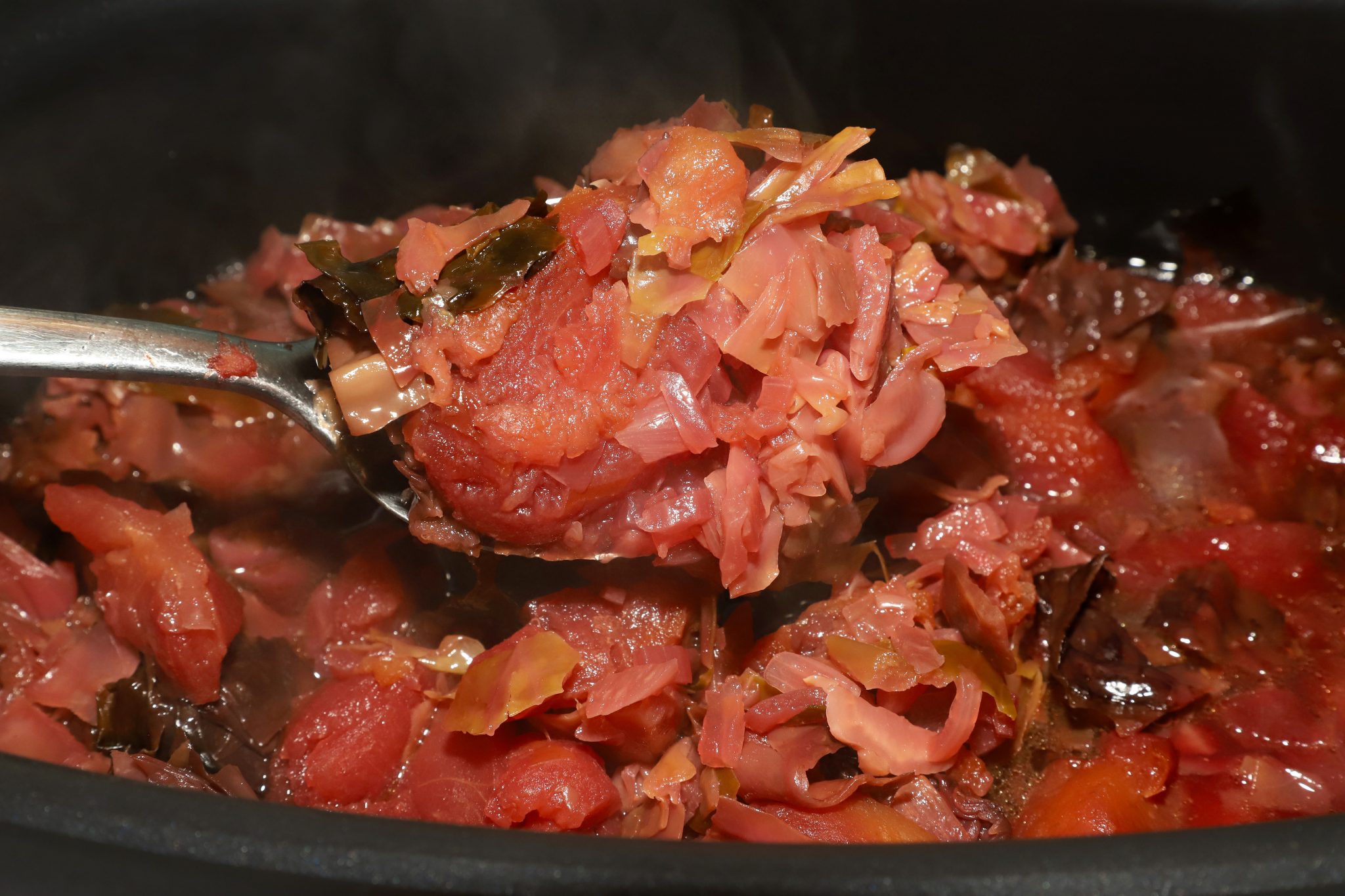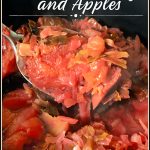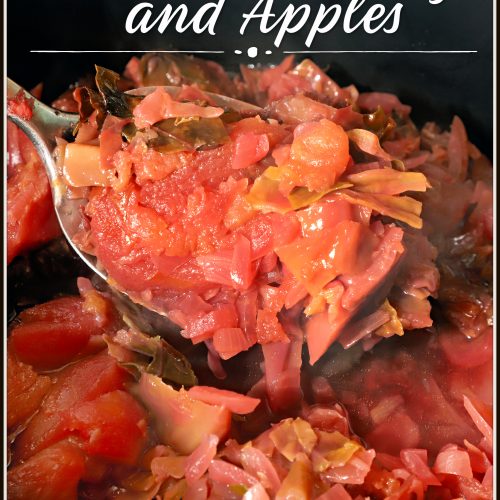 Print Recipe
Crockpot Cabbage and Apples
Serves 8-10
Ingredients
1

head of purple cabbage

coarsely chopped

1

cup

onion

chopped (I used a whole yellow onion)

6

Gala apples

cored and quartered (optional: I chose to peel them)

2

cups

hot water

6

tbsp

butter or bacon drippings

melted

2/3

cup

apple cider vinegar

3

tbsp

sugar

2

tsp

salt
Instructions
Add chopped cabbage, onions, and apples to a large greased slow cooker.

Mix remaining ingredients in a bowl and pour over cabbage.

Place lid on slow cooker and cook on low for 8-10 hours.

Stir well before serving.
Notes
To speed up cook time I cooked on high for 3 hours, stirred cabbage, then low for 3 hours. 
Recipe from Gooseberry Patch's new cookbook, Hometown Harvest.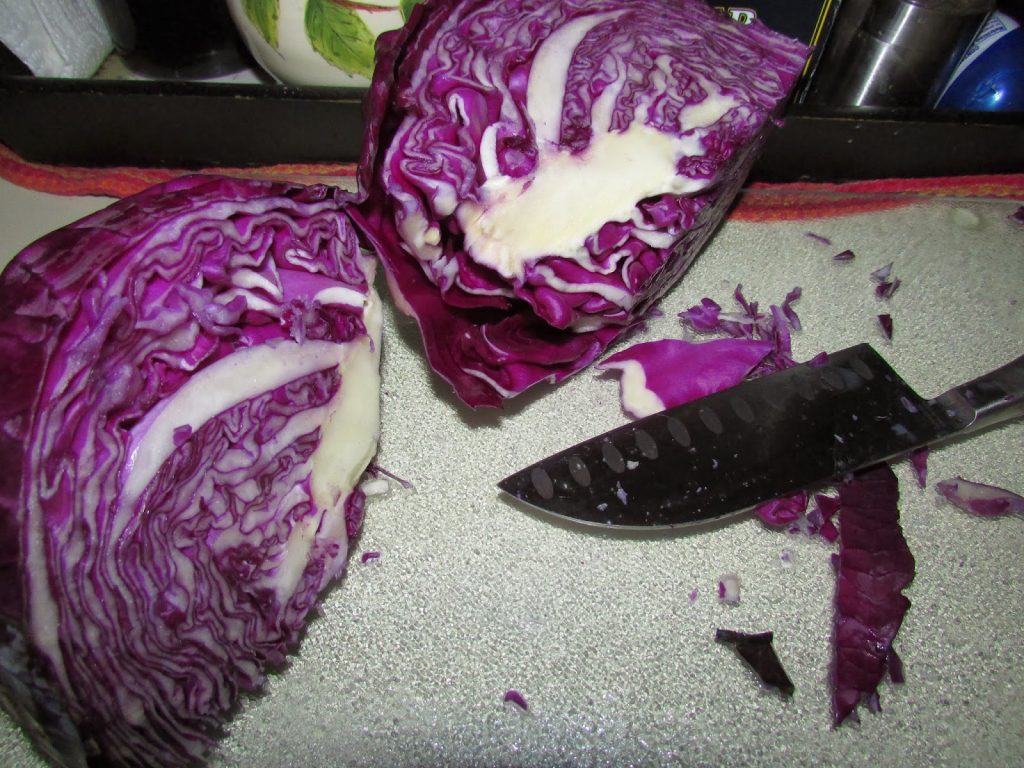 Chop a whole head of red cabbage and add to a large greased Crock-pot.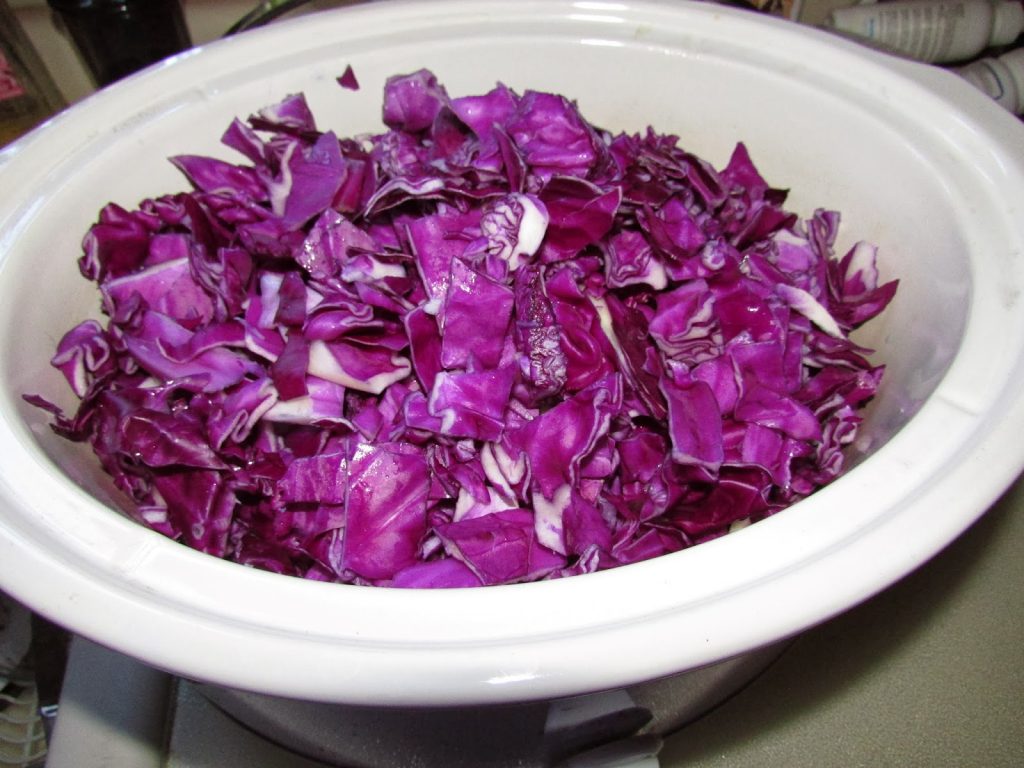 Yes, it's A LOT of cabbage but trust me it will cook down.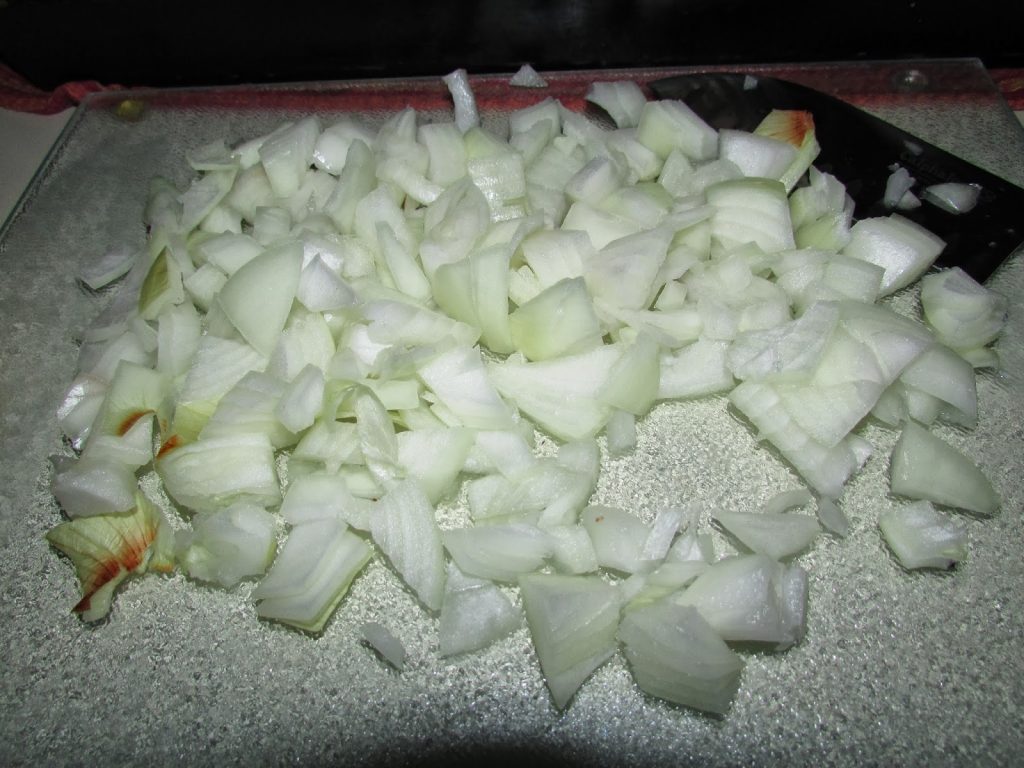 The recipe calls for one cup but I chopped a whole onion.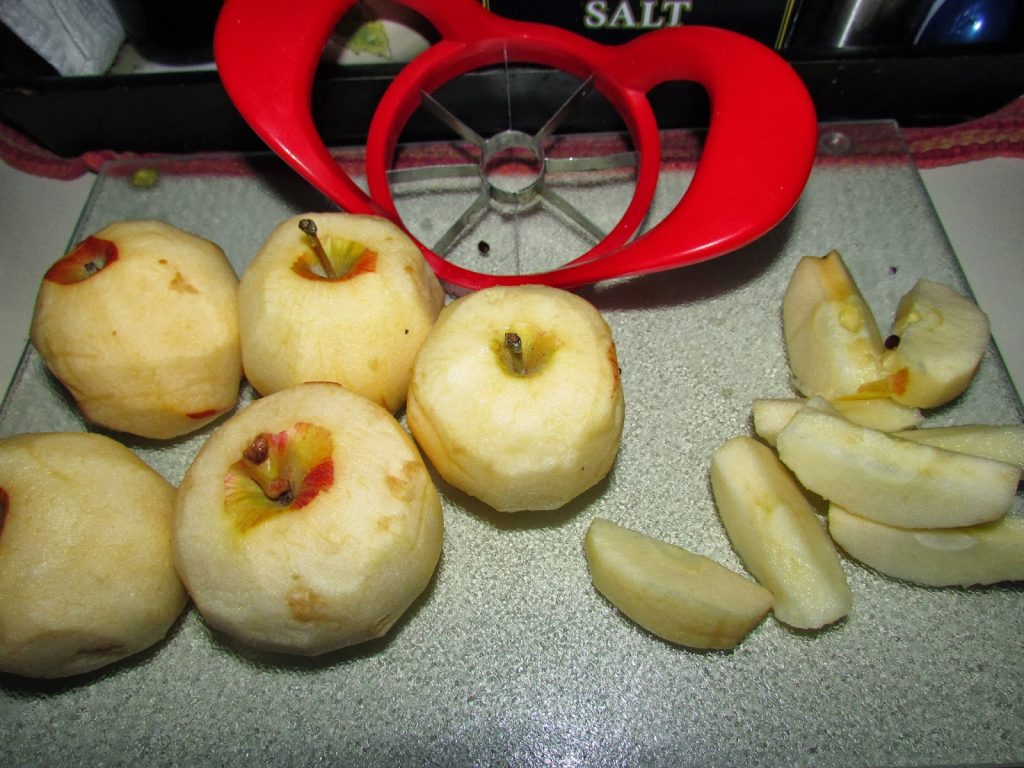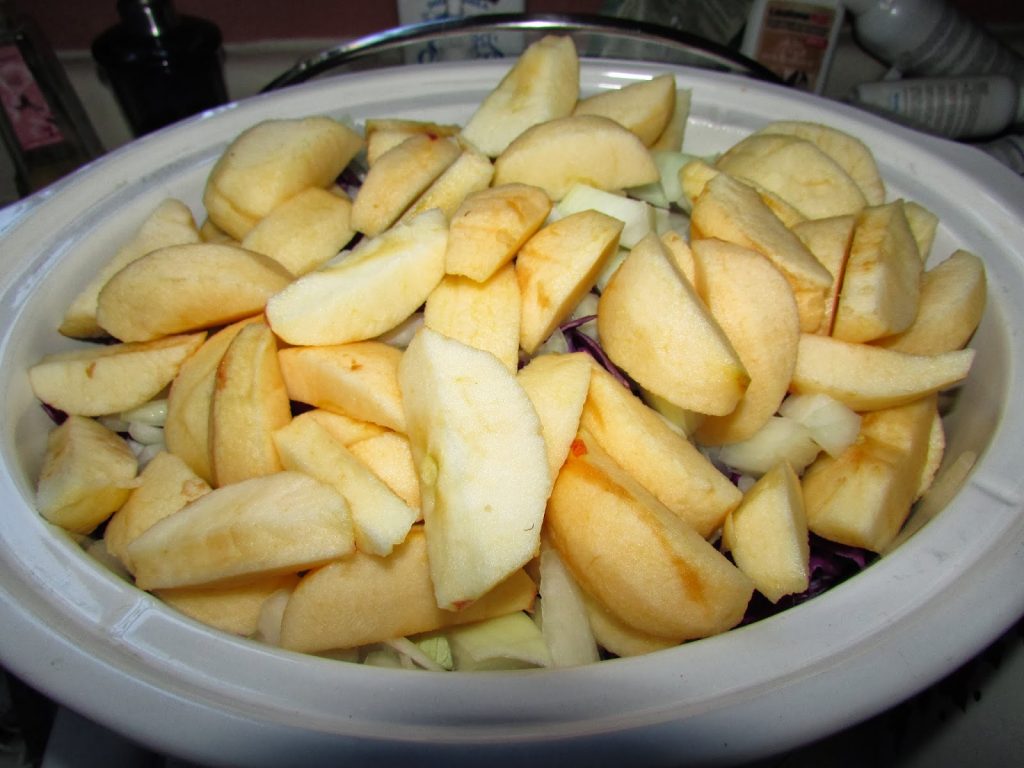 Finally, peel, core, and slice 6 Gala apples.
Peeling is optional- the author kept the skins, I prefer none in my version.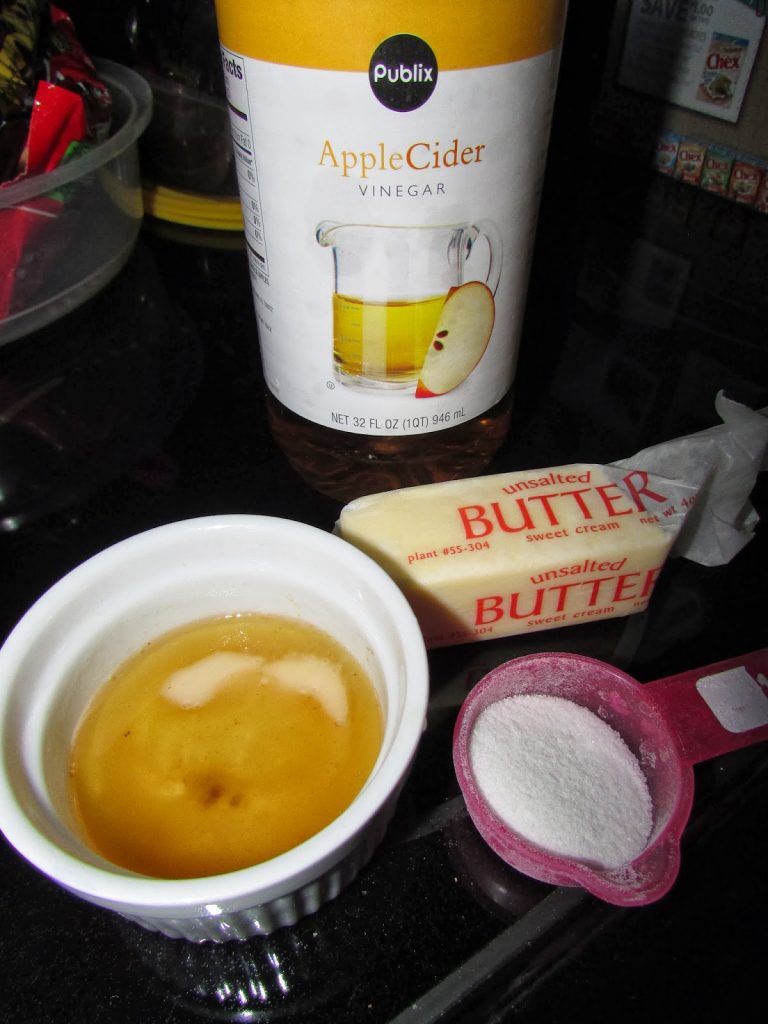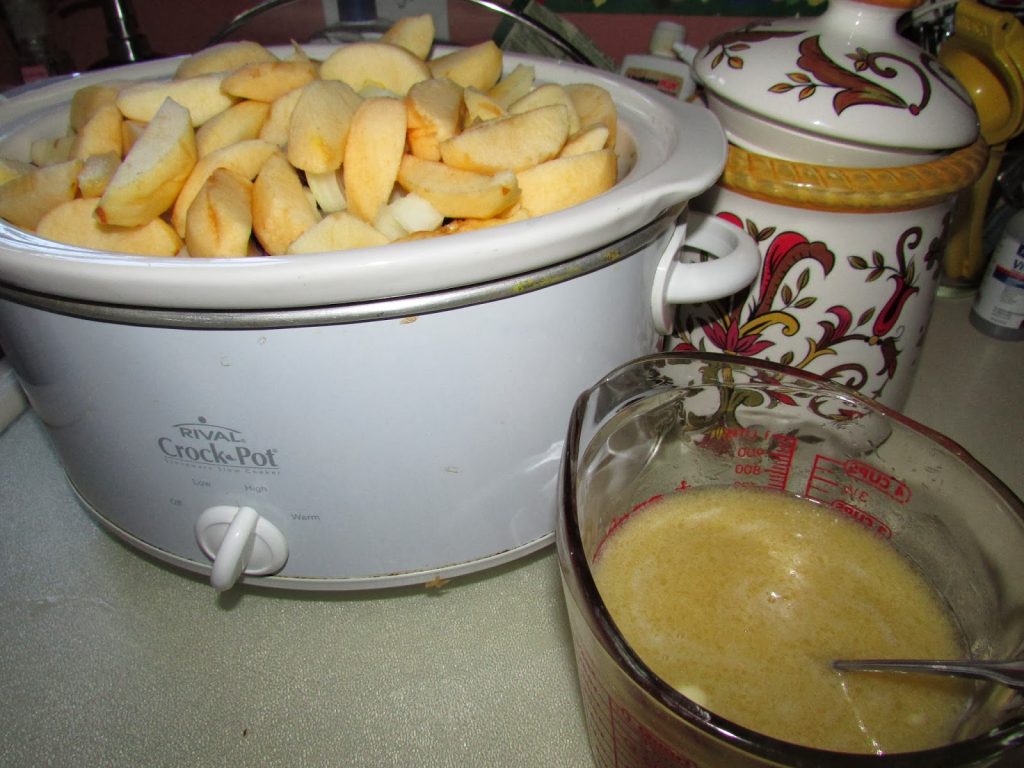 Mix together all the remaining ingredients in a bowl then pour over cabbage mix.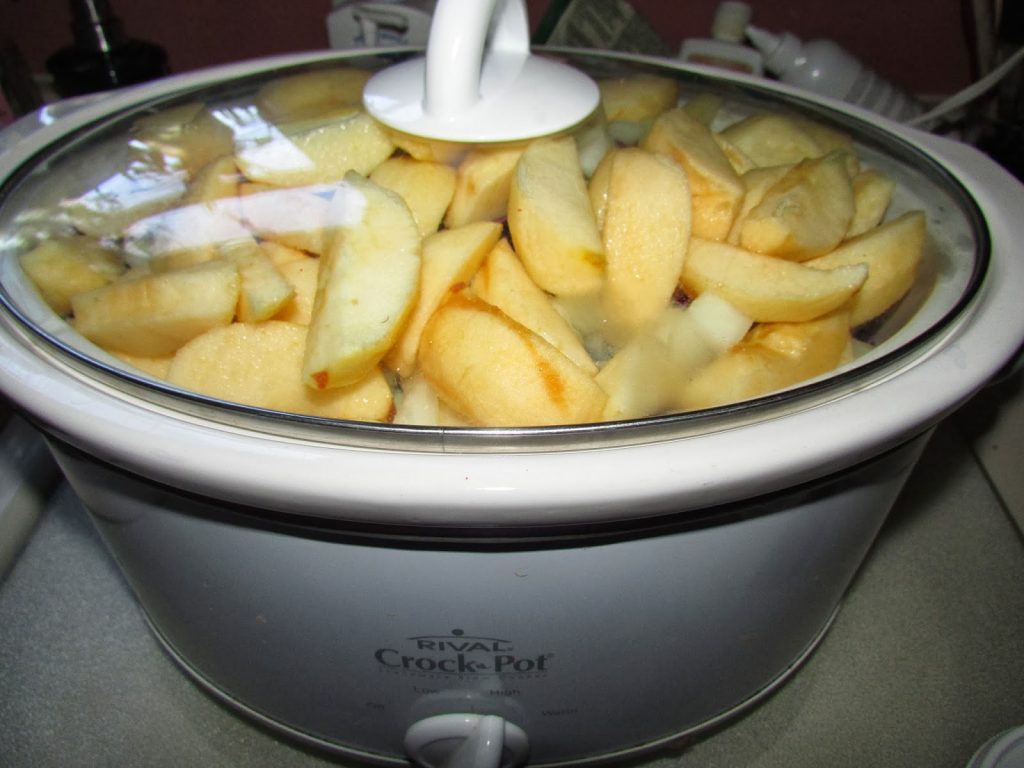 Top with lid and cook on low for 8-10 hours. Stir before serving.
I cooked mine high 3 hours, stirred, then low 3 hours.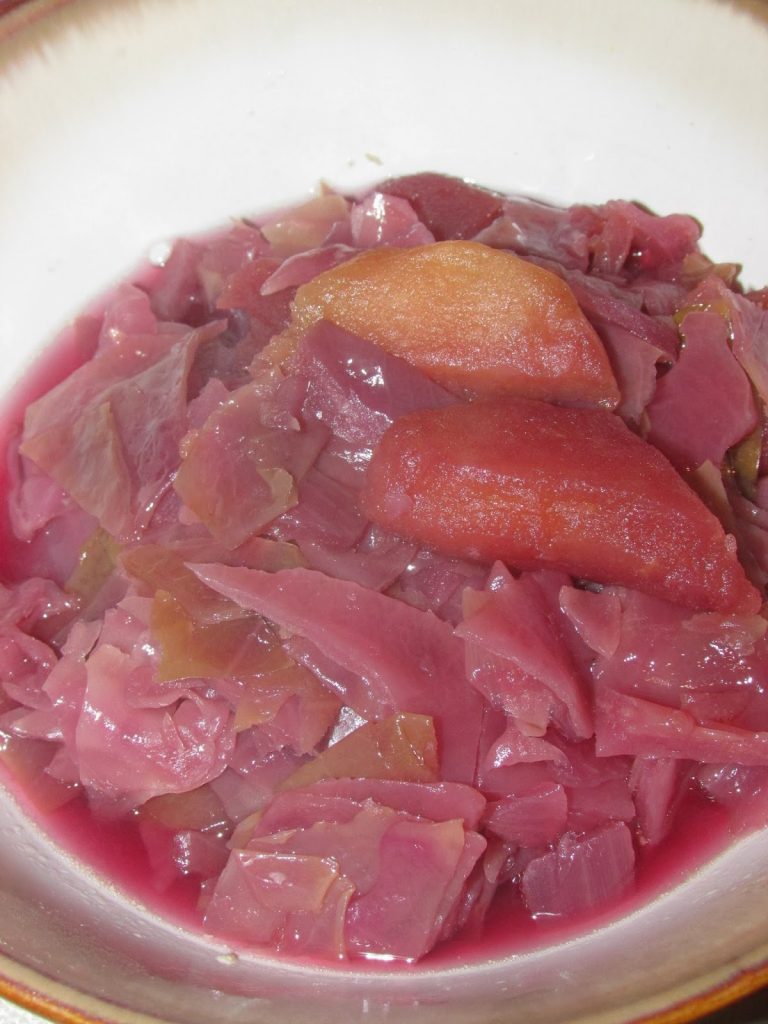 Simple, tangy, hearty, and delicious! I served mine alongside turkey meatballs and couscous.