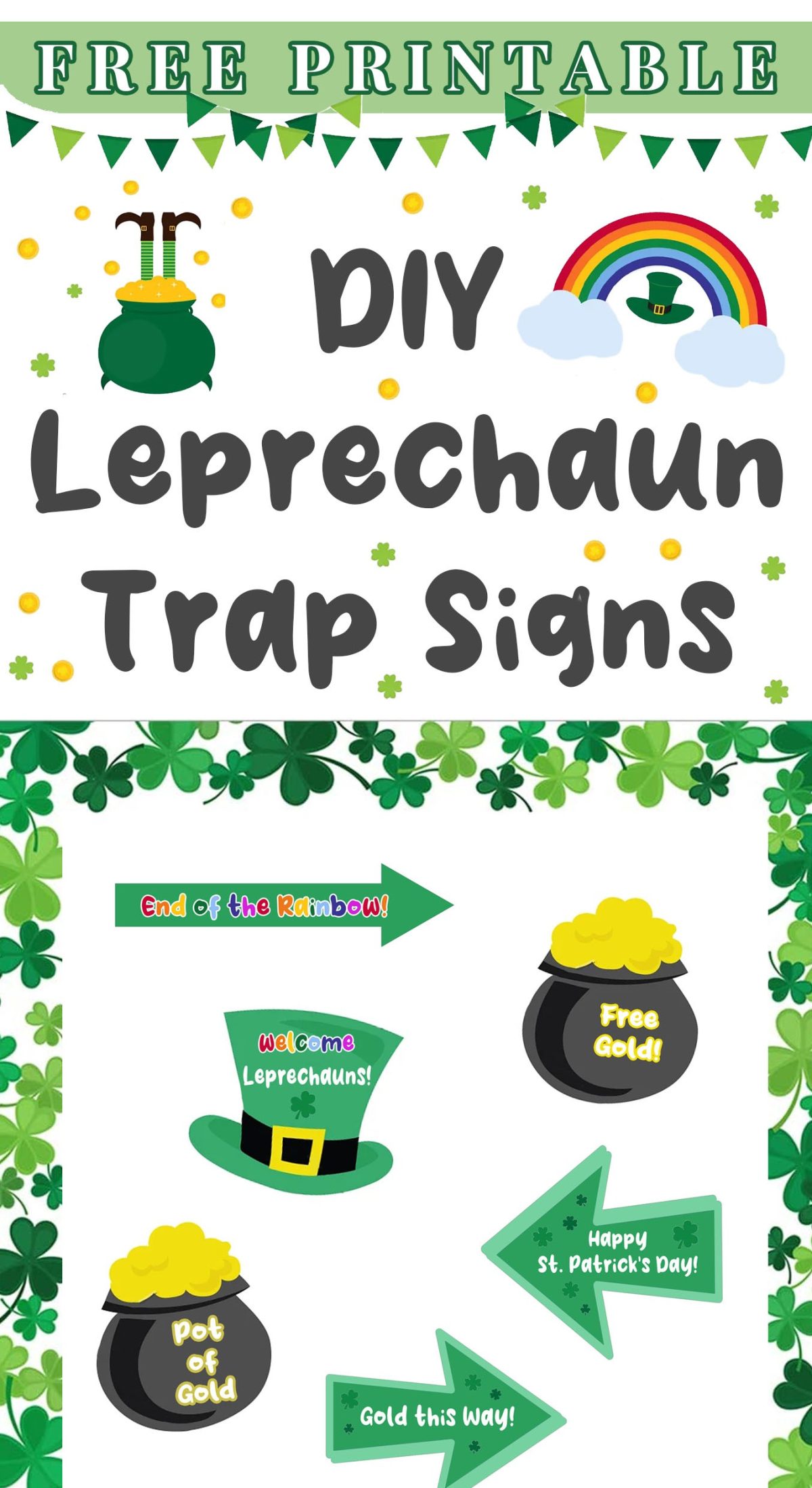 Those sneaky leprechauns are at it again!
Every year my kids build a leprechaun trap at home to catch the trouble making leprechauns who show up on St Patrick's Day.
This year I created fun printable signs for adding to DIY Leprechaun Traps so kids can finally get lucky and catch a leprecahun.
Scroll down to download and print yours.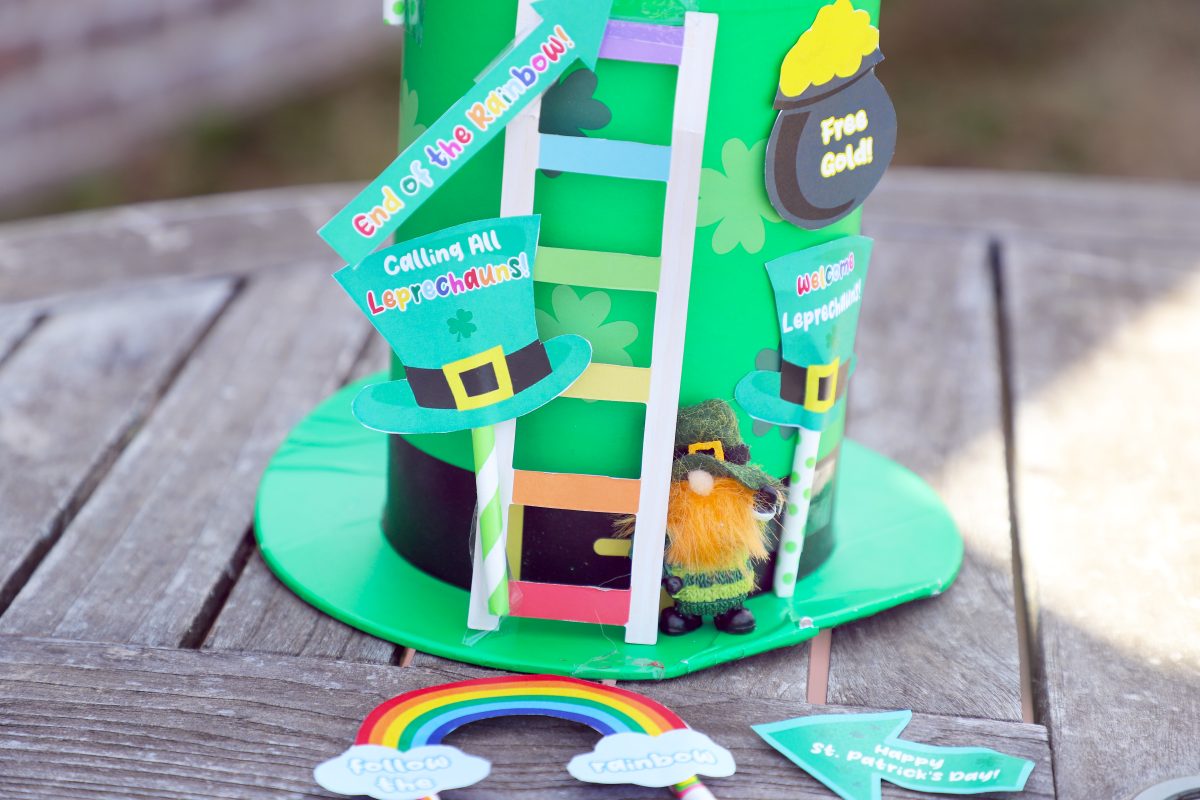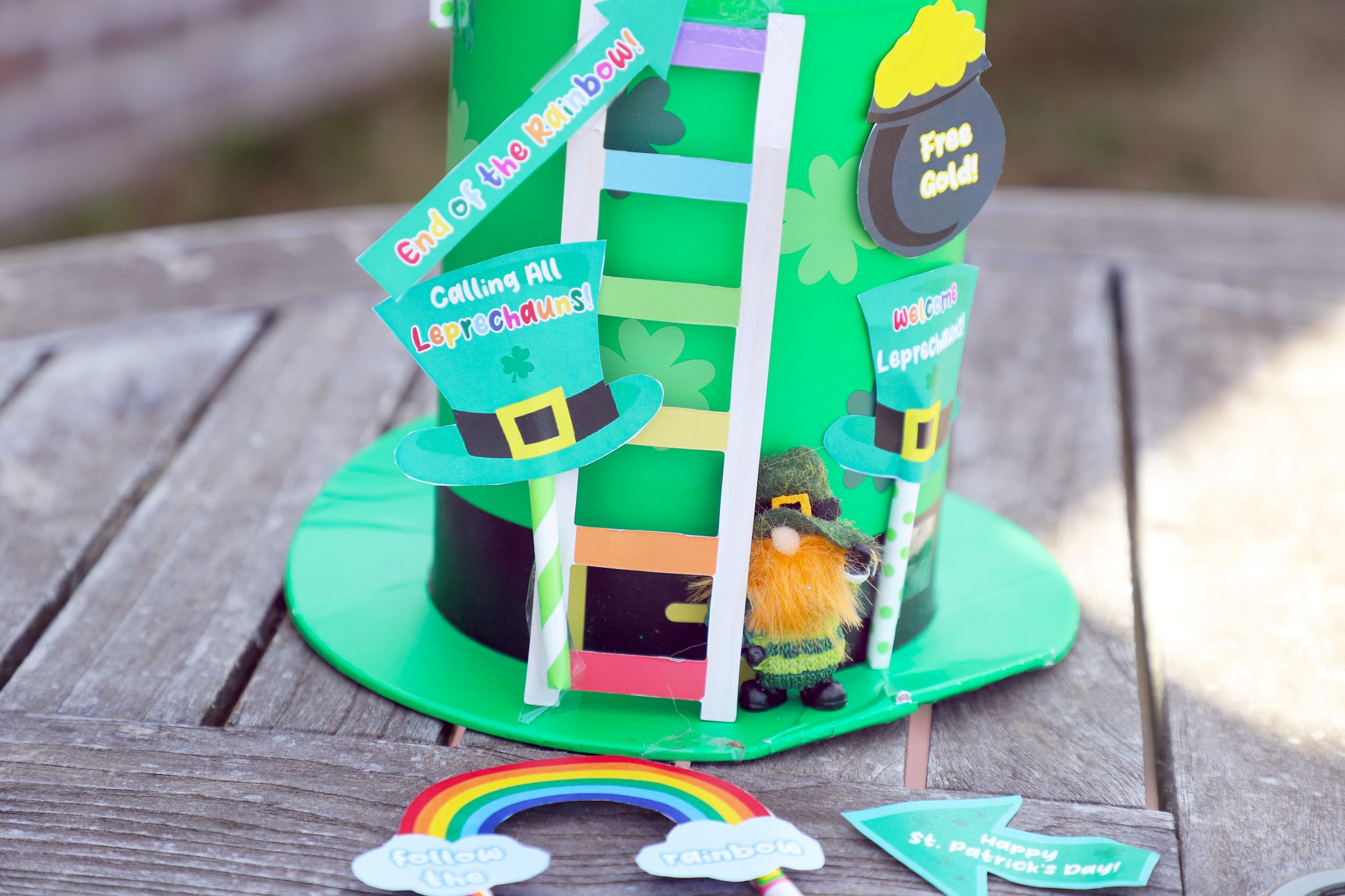 Time to catch a leprechaun!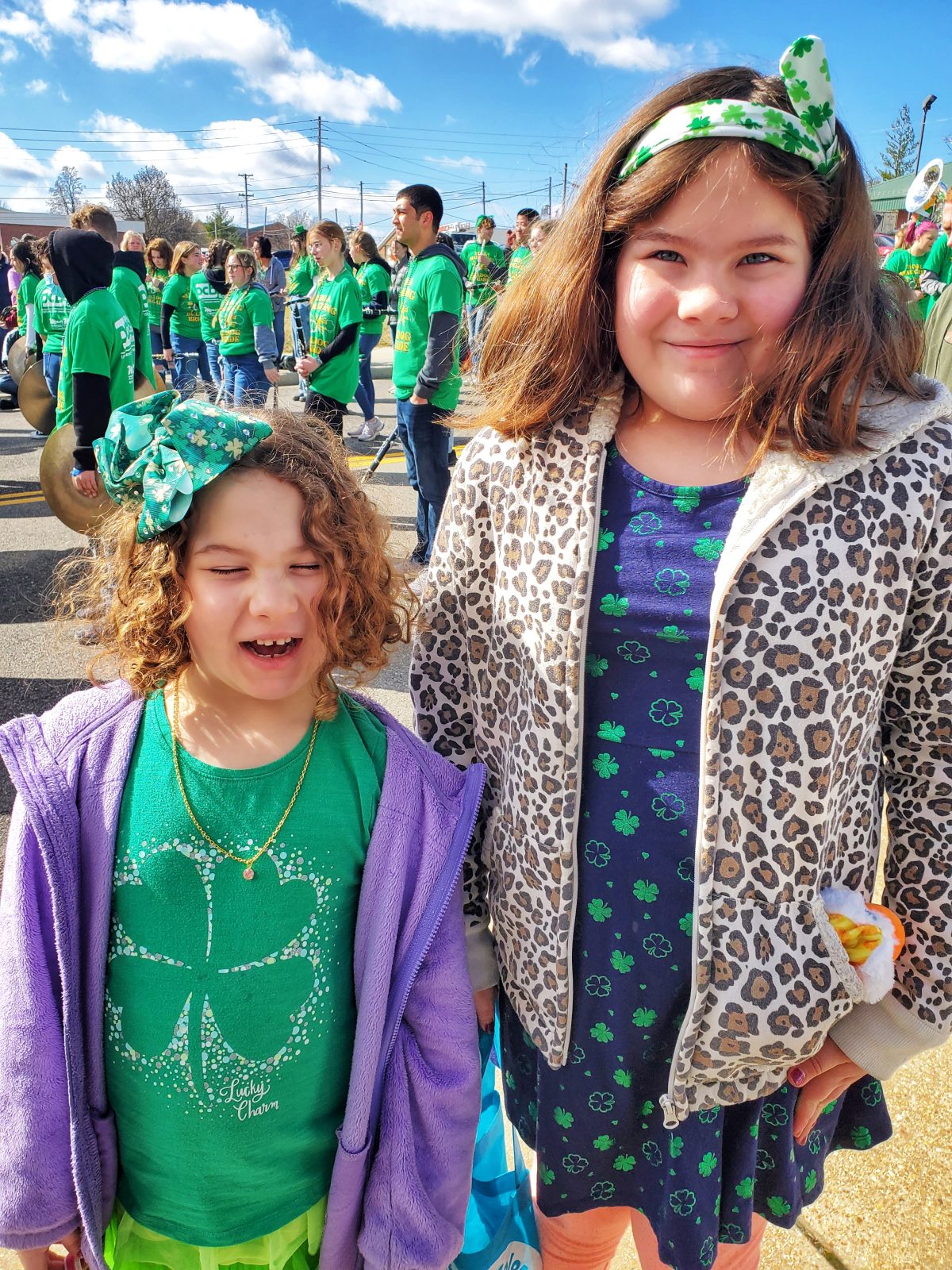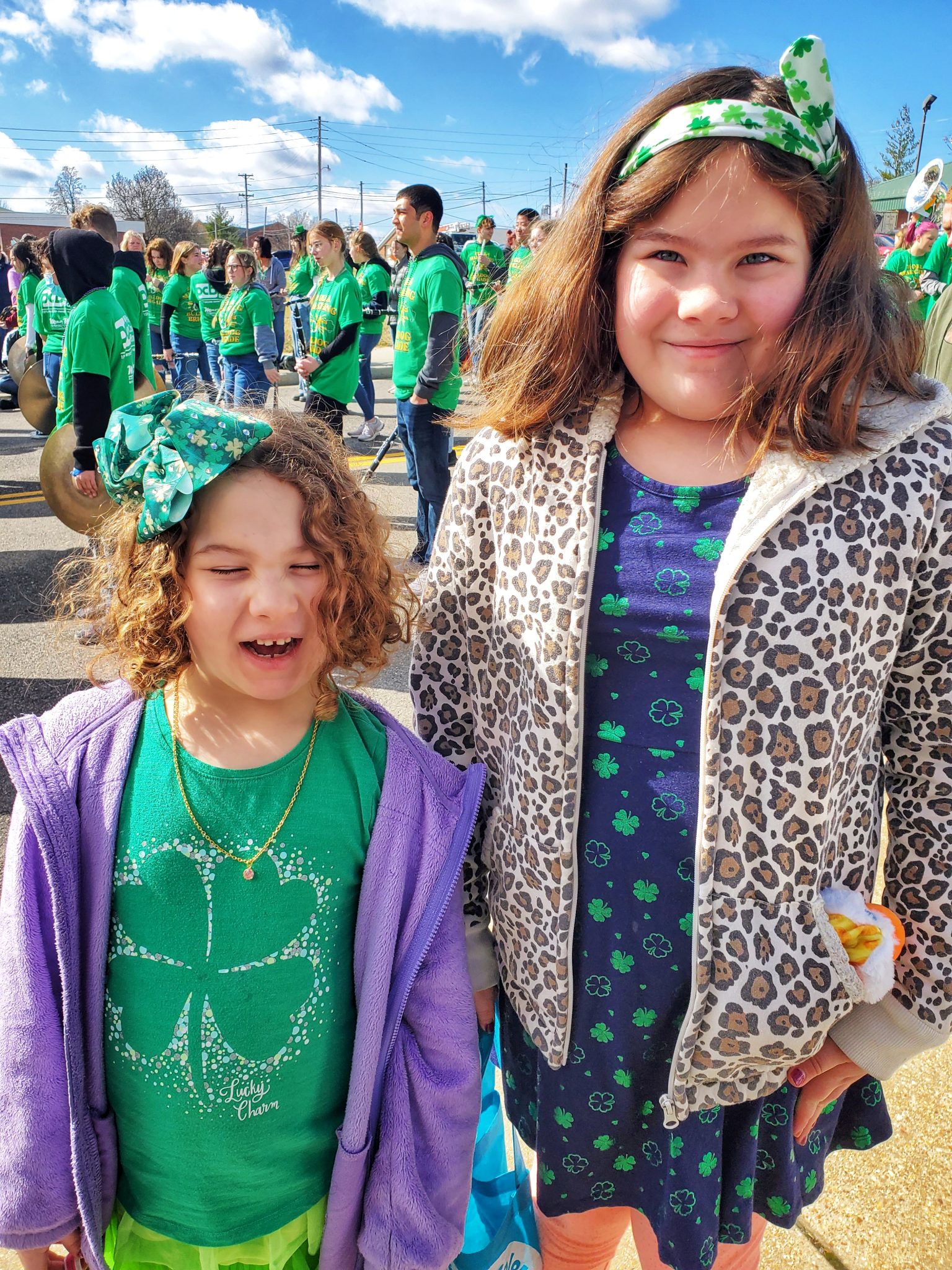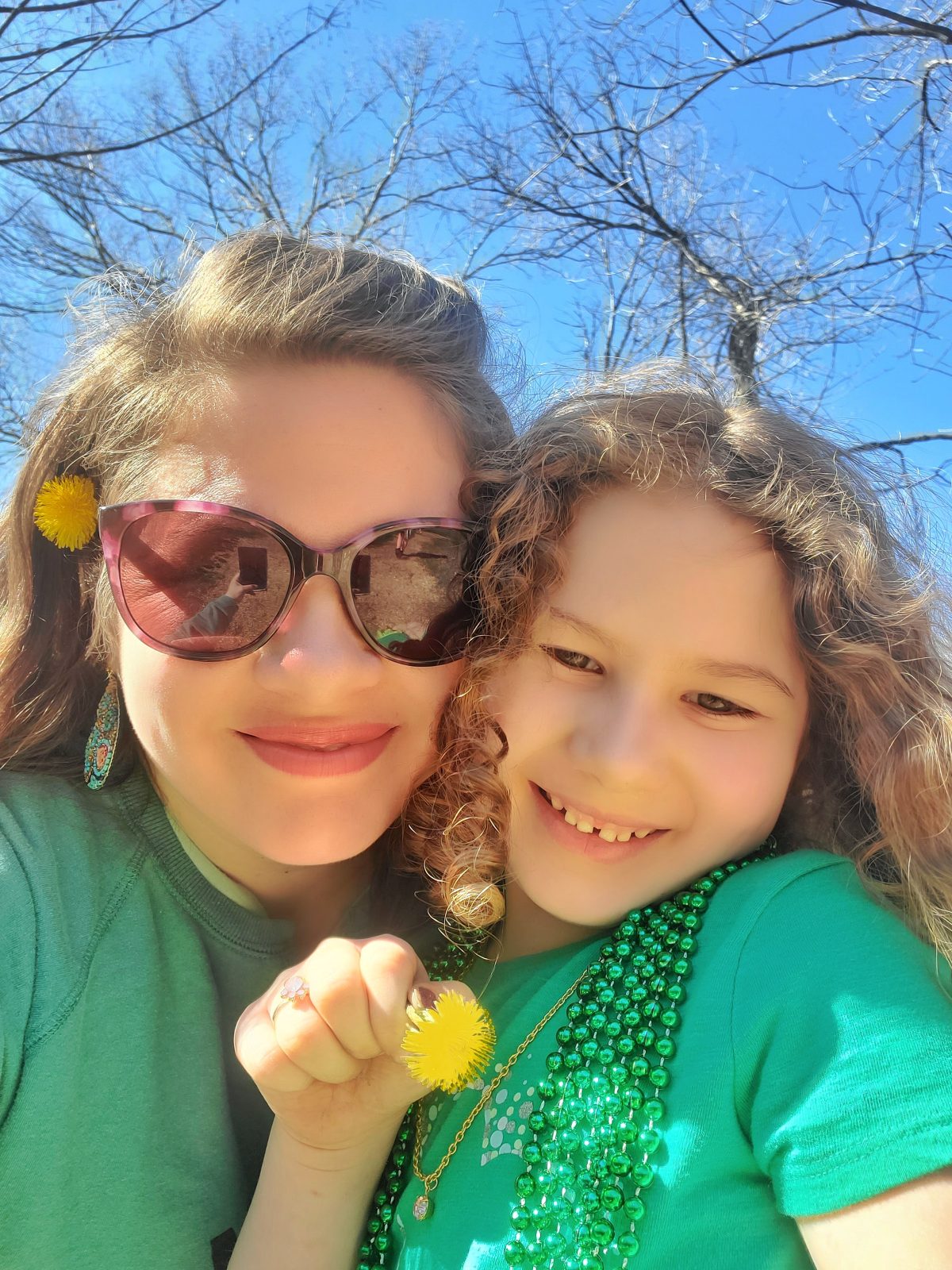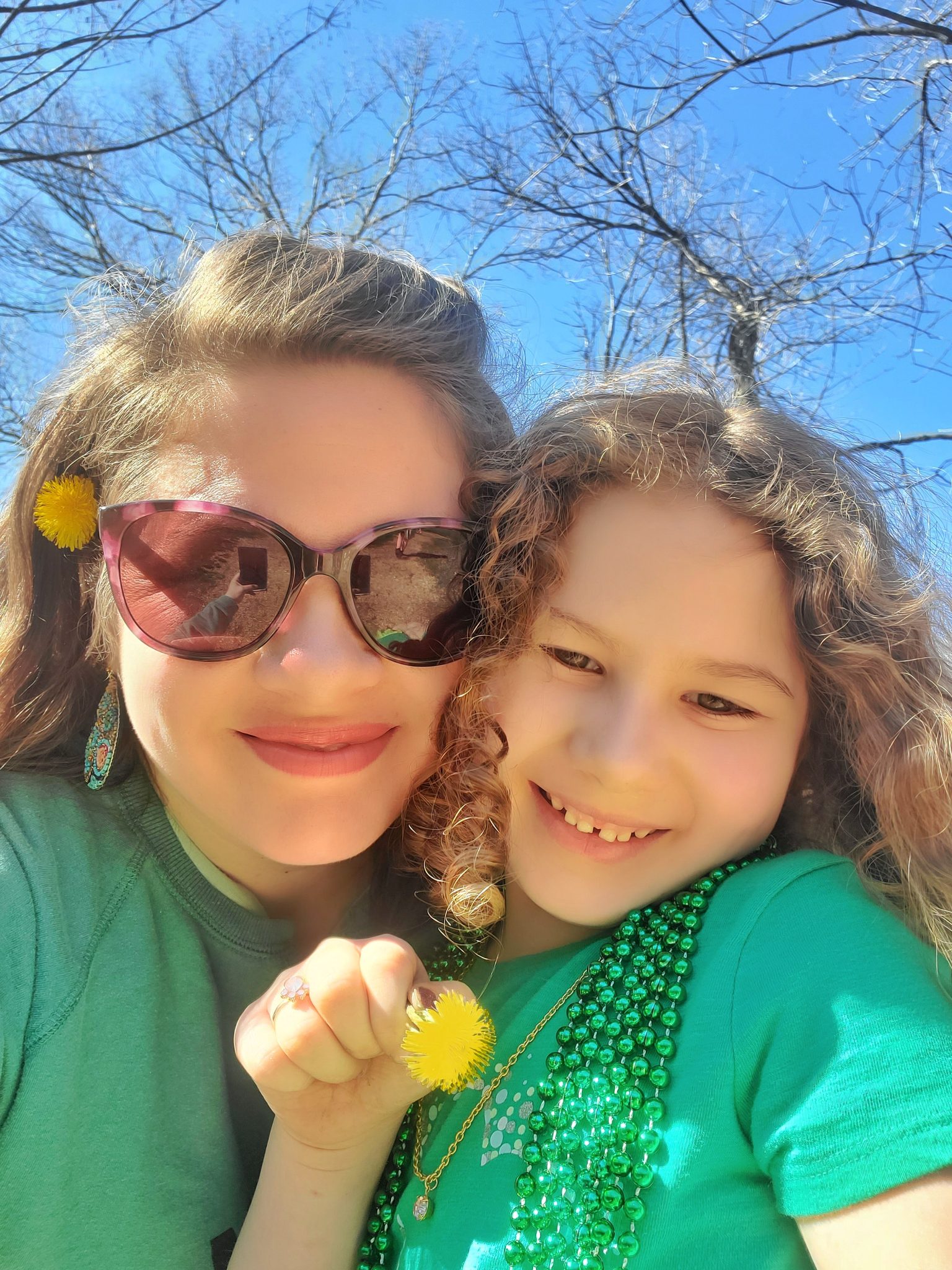 St Patrick's Day 2022 festivities!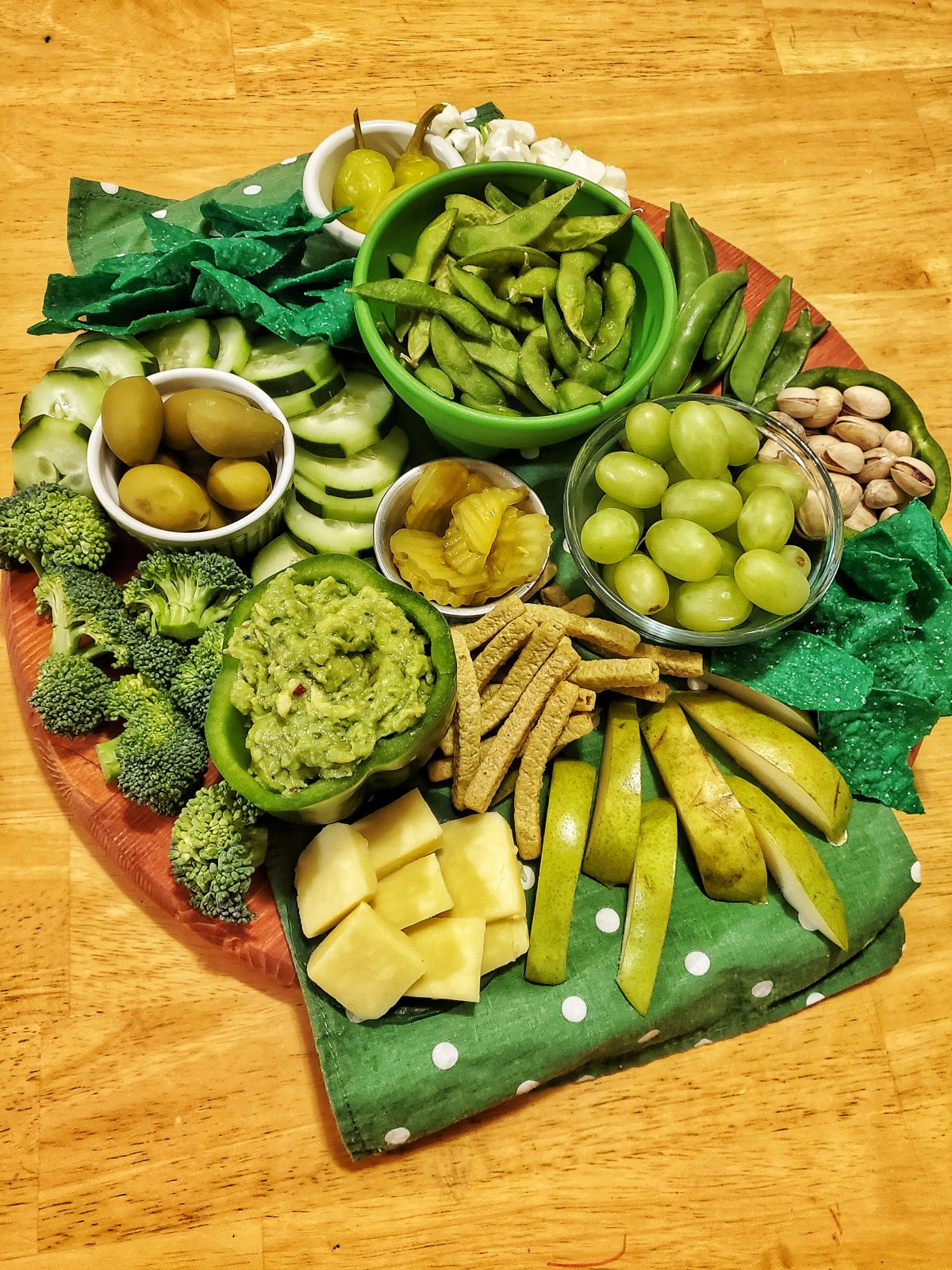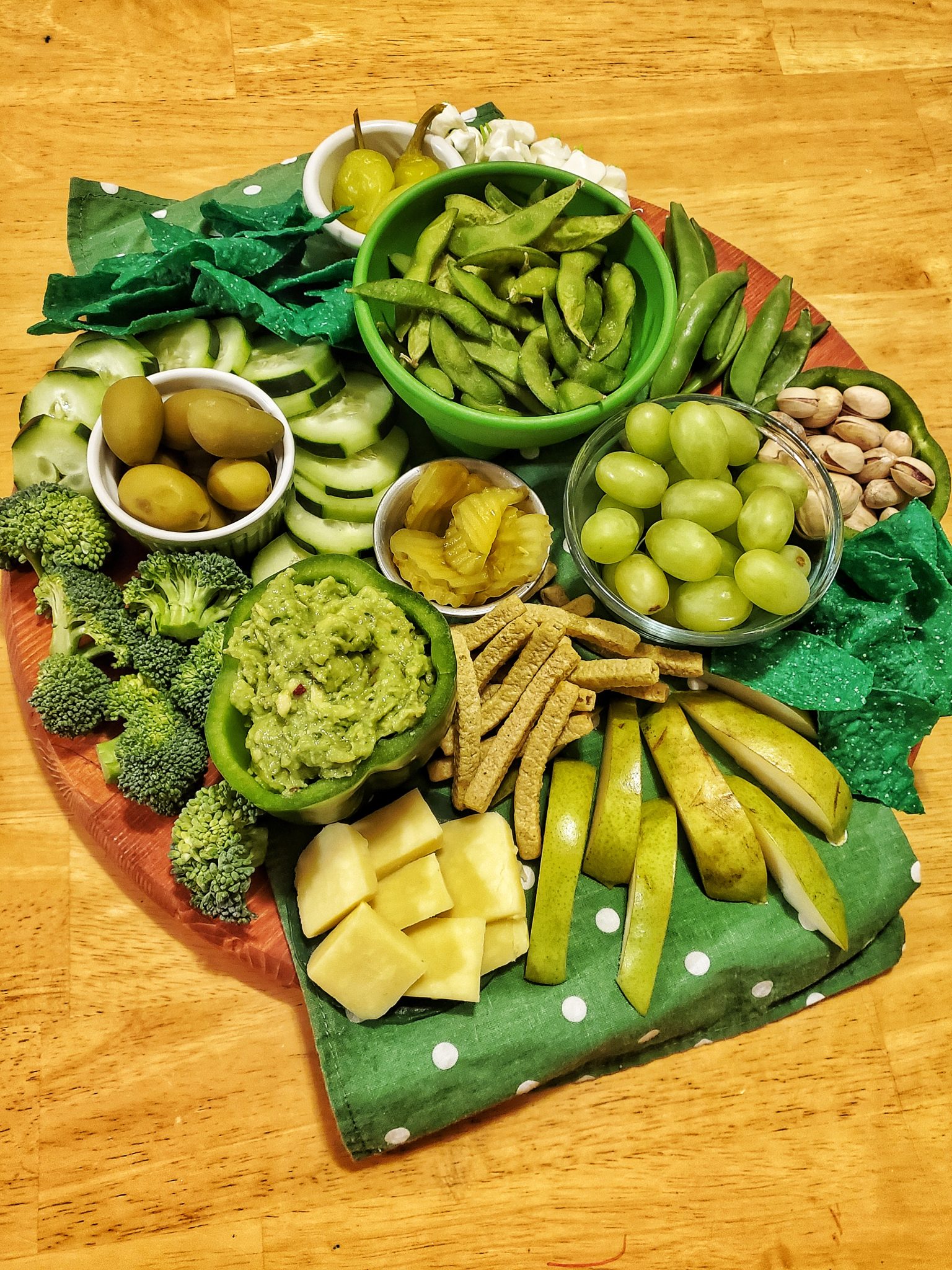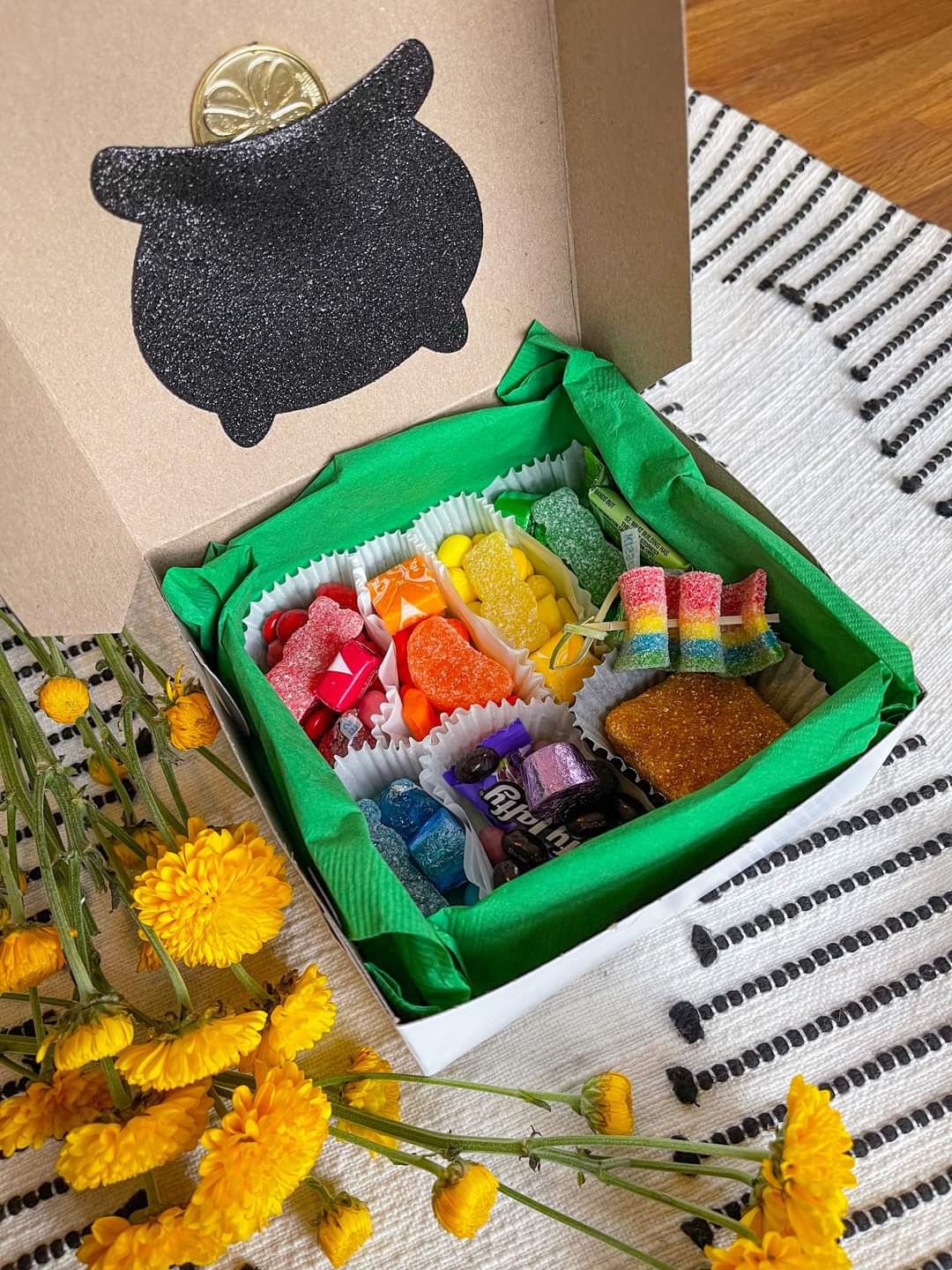 Green and rainbow treats for all my little leprechauns!
Check out this St Patrick's Day Green Charcuterie Snack Tray !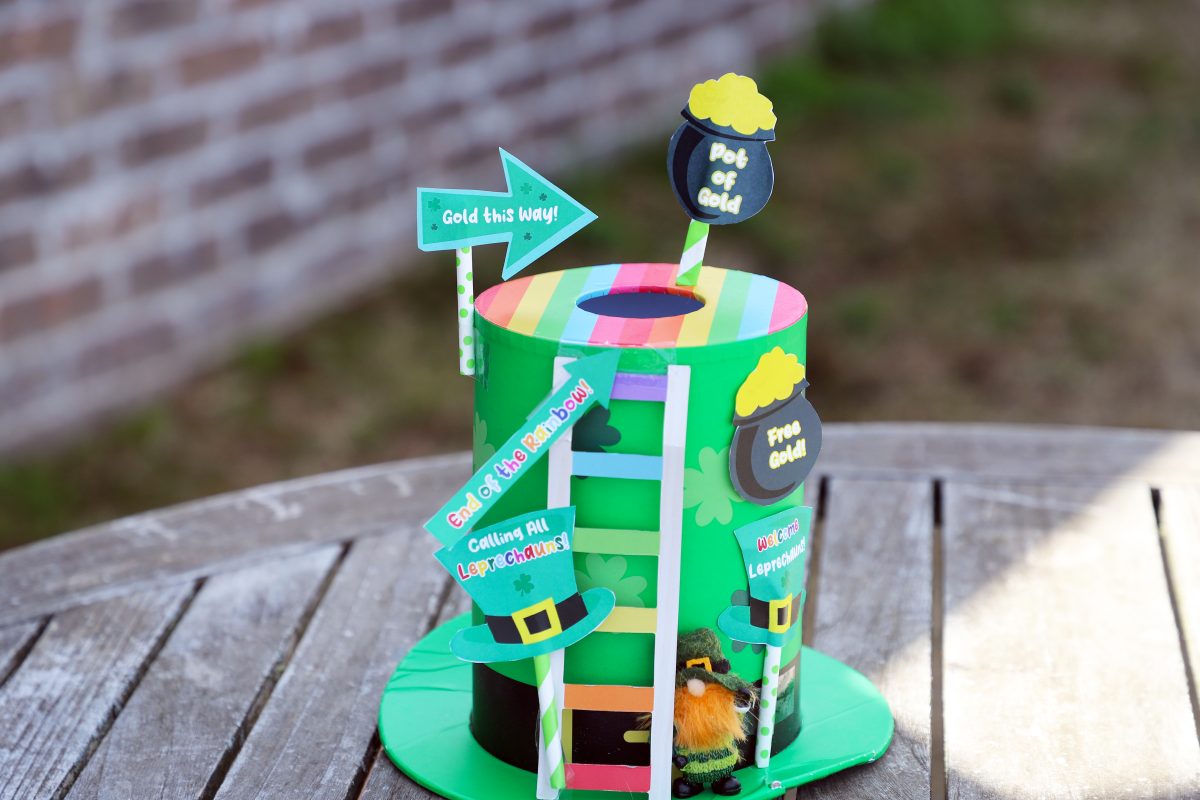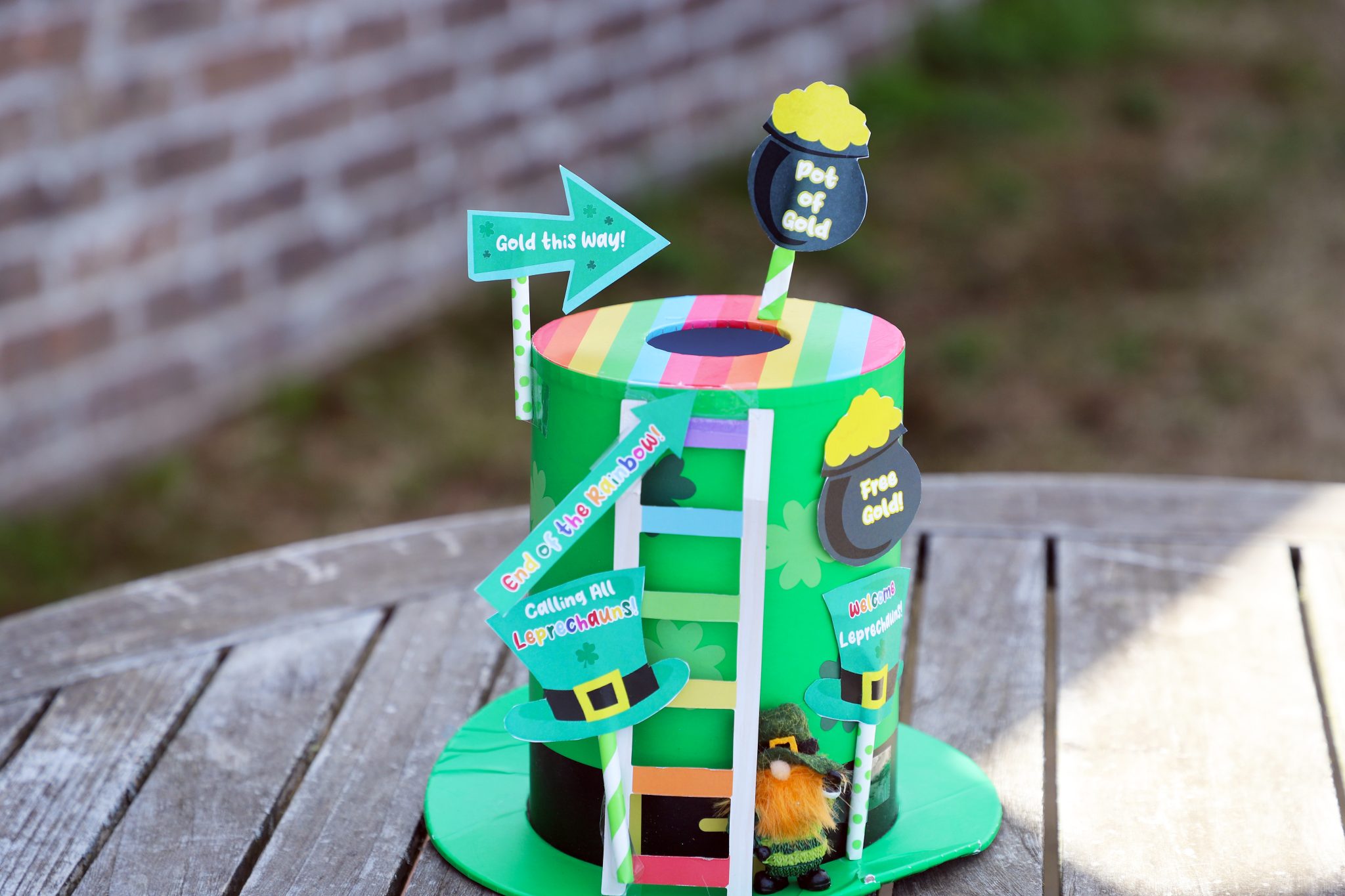 Here's how to use the fun and free printable signs!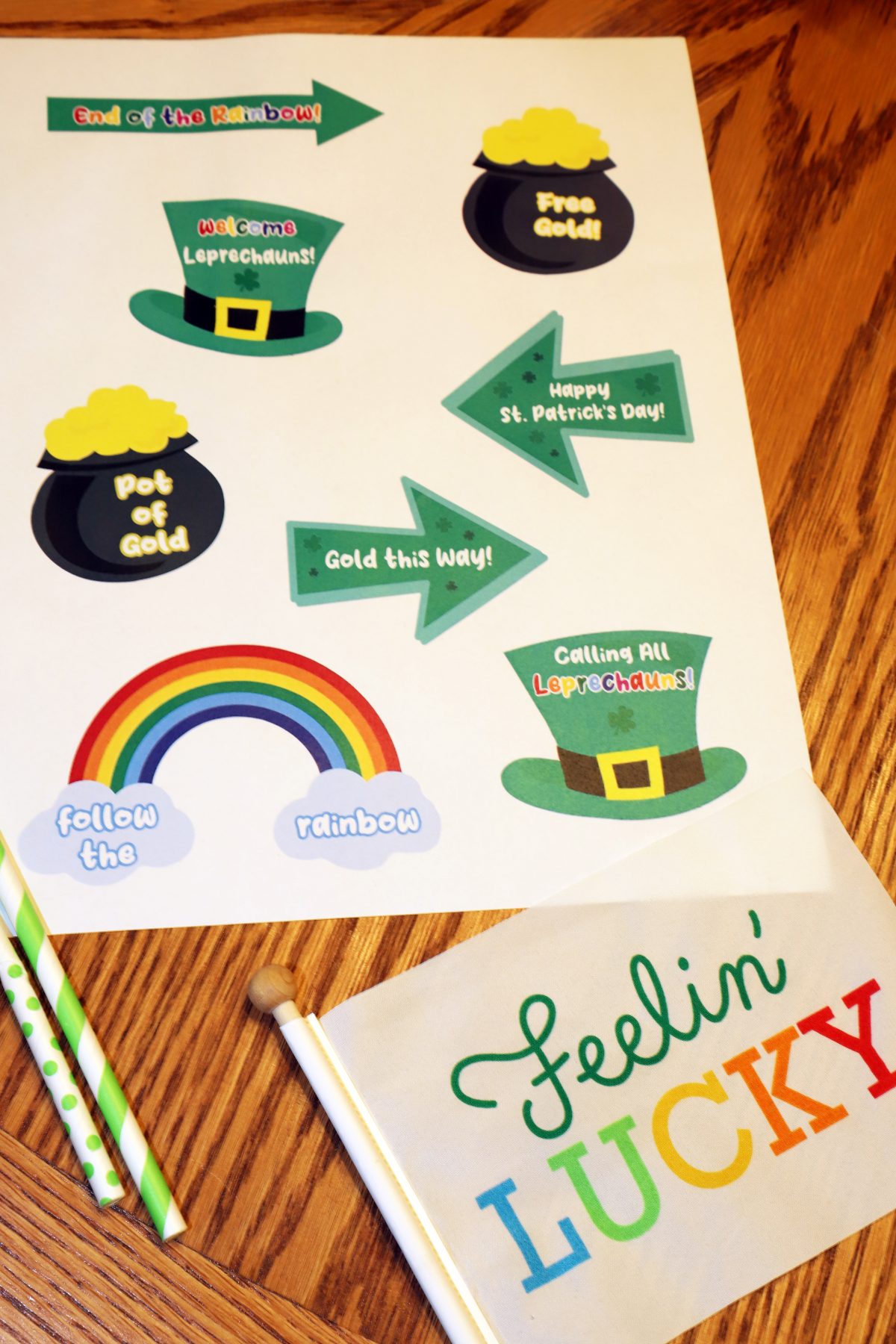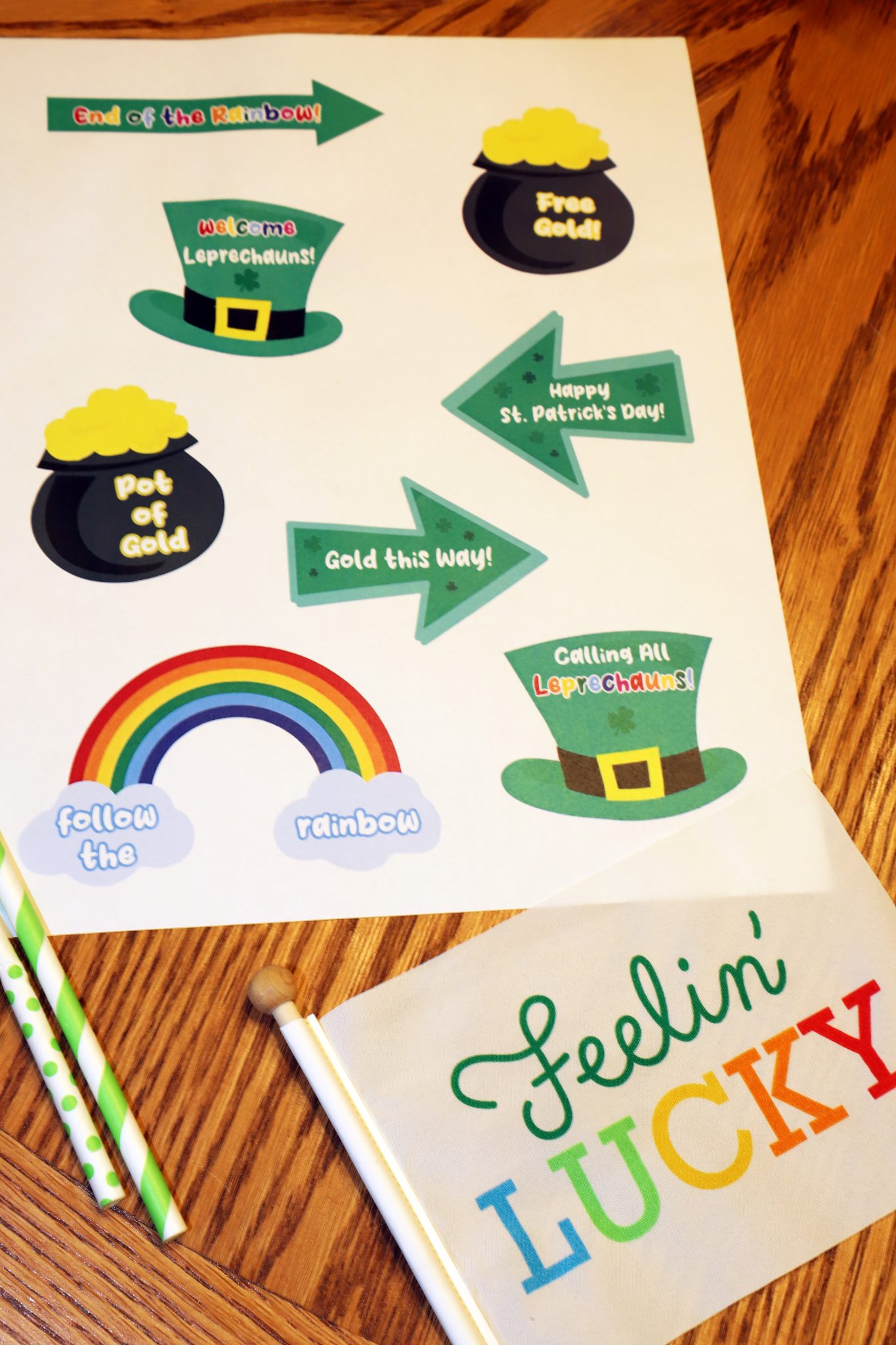 To start: print out a color sheet of Leprechaun Trap signs (link below). There are two sizes available. I used the small size.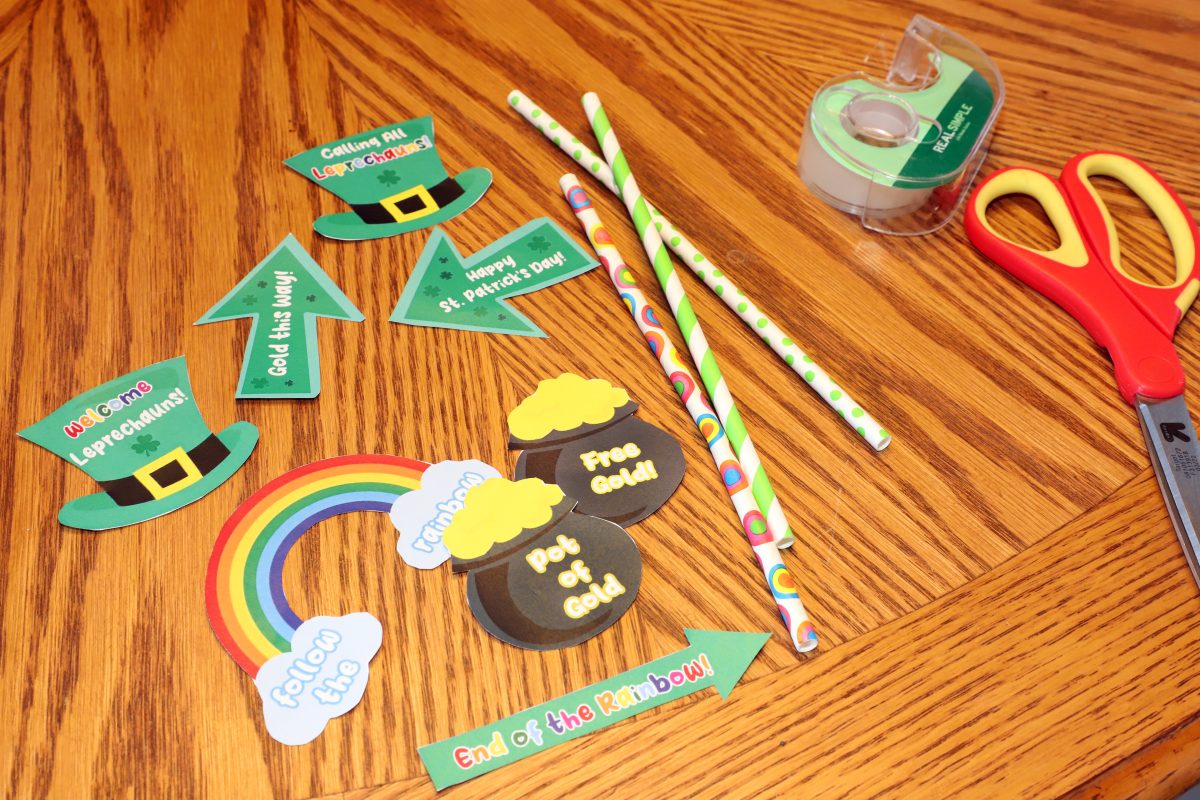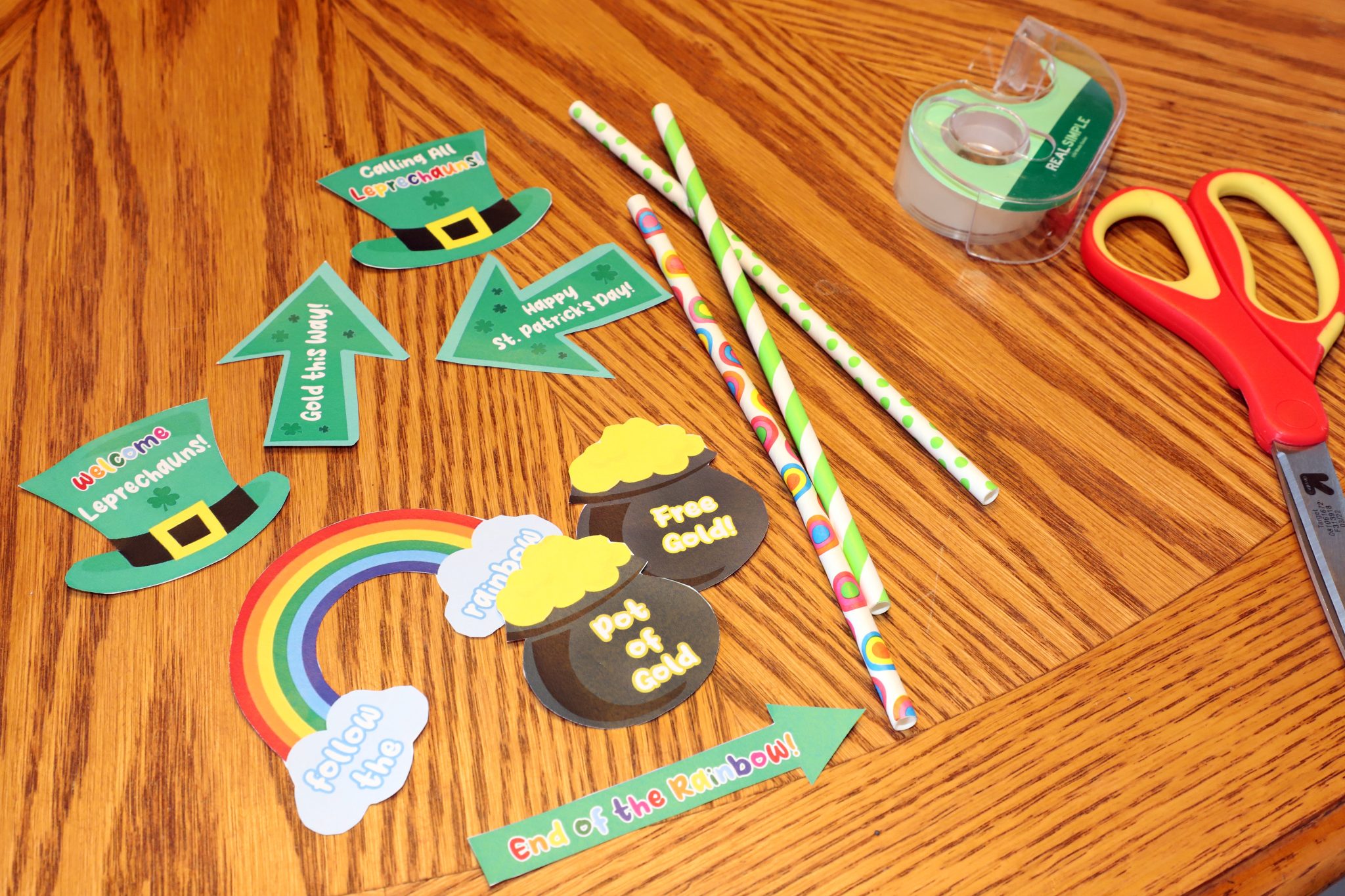 Now cut out the signs and using tape attach them directly to your trap or tape on popsicle sticks or like I did, try cut in thirds paper colored straws.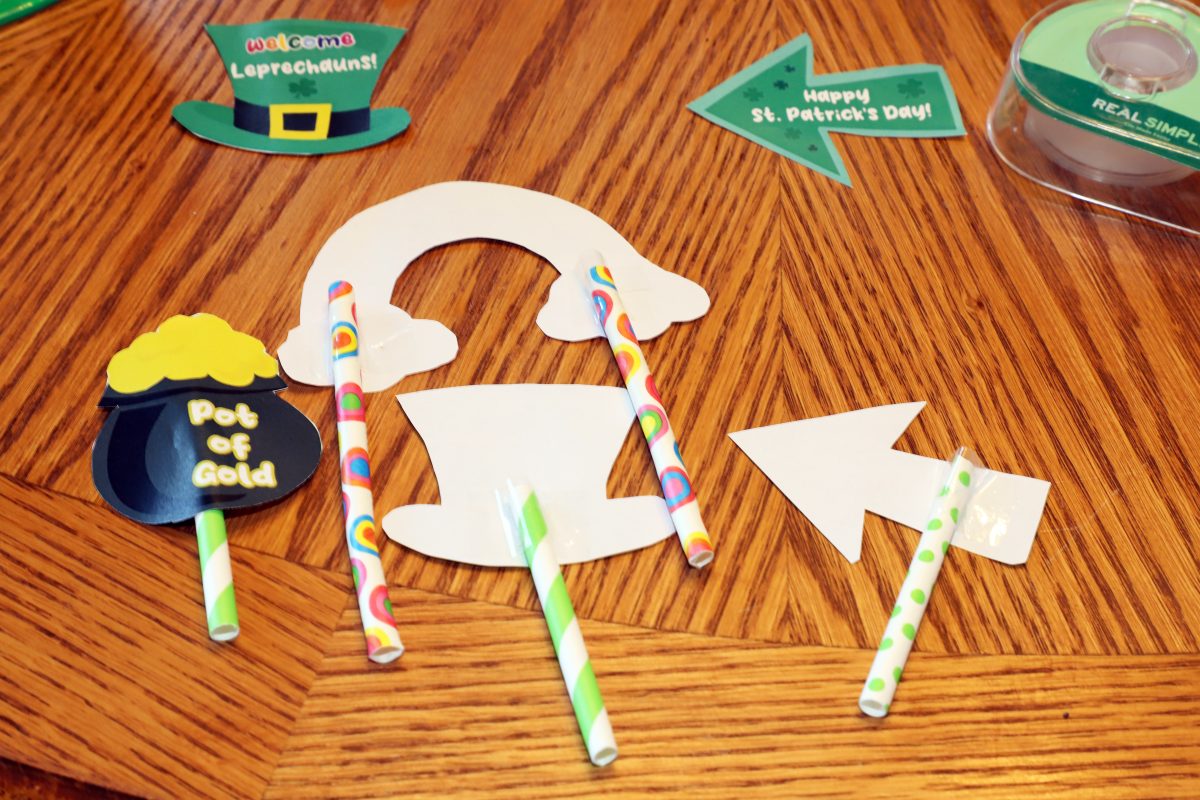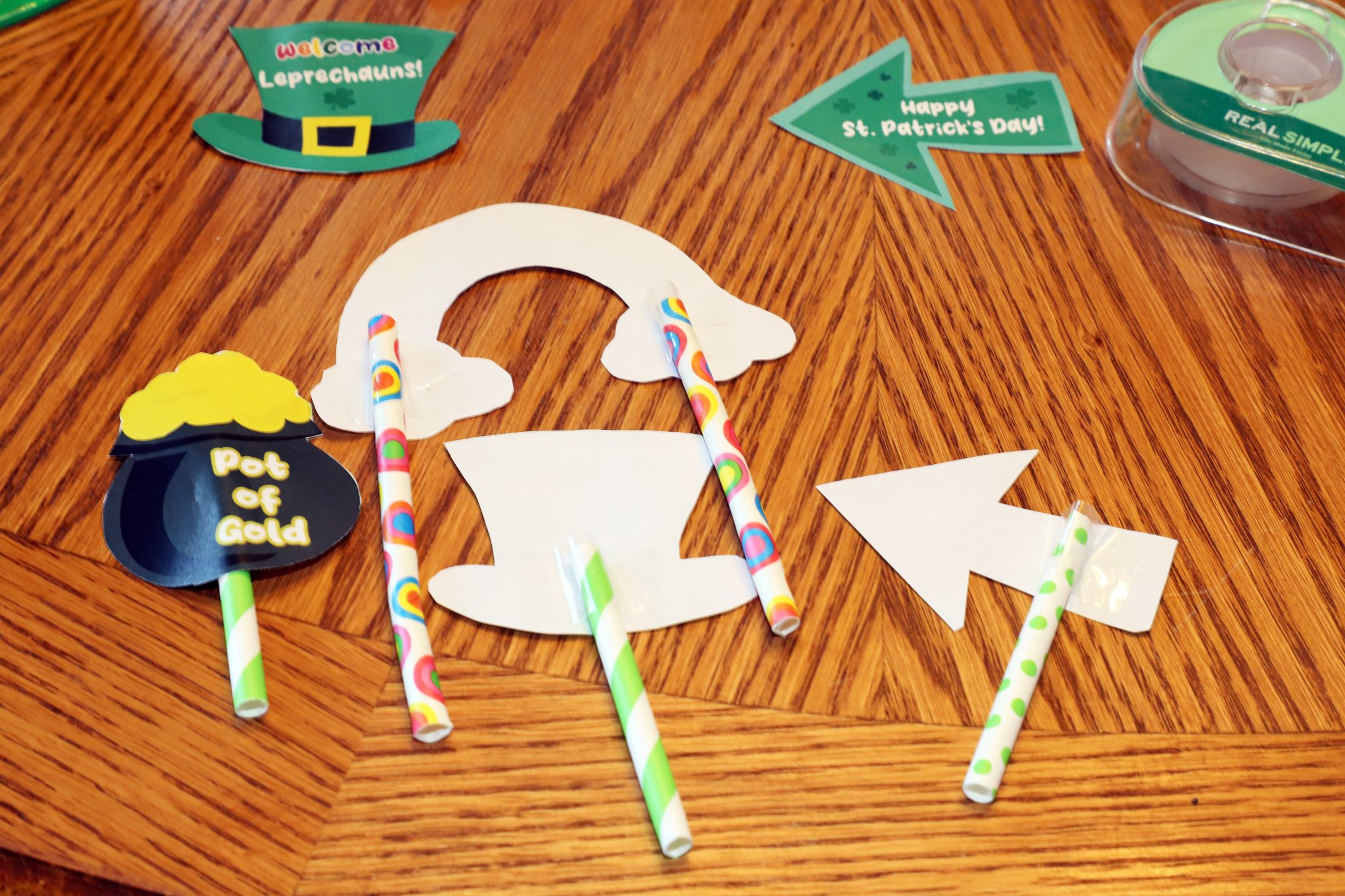 Once you tape them to a stick you can use them anywhere!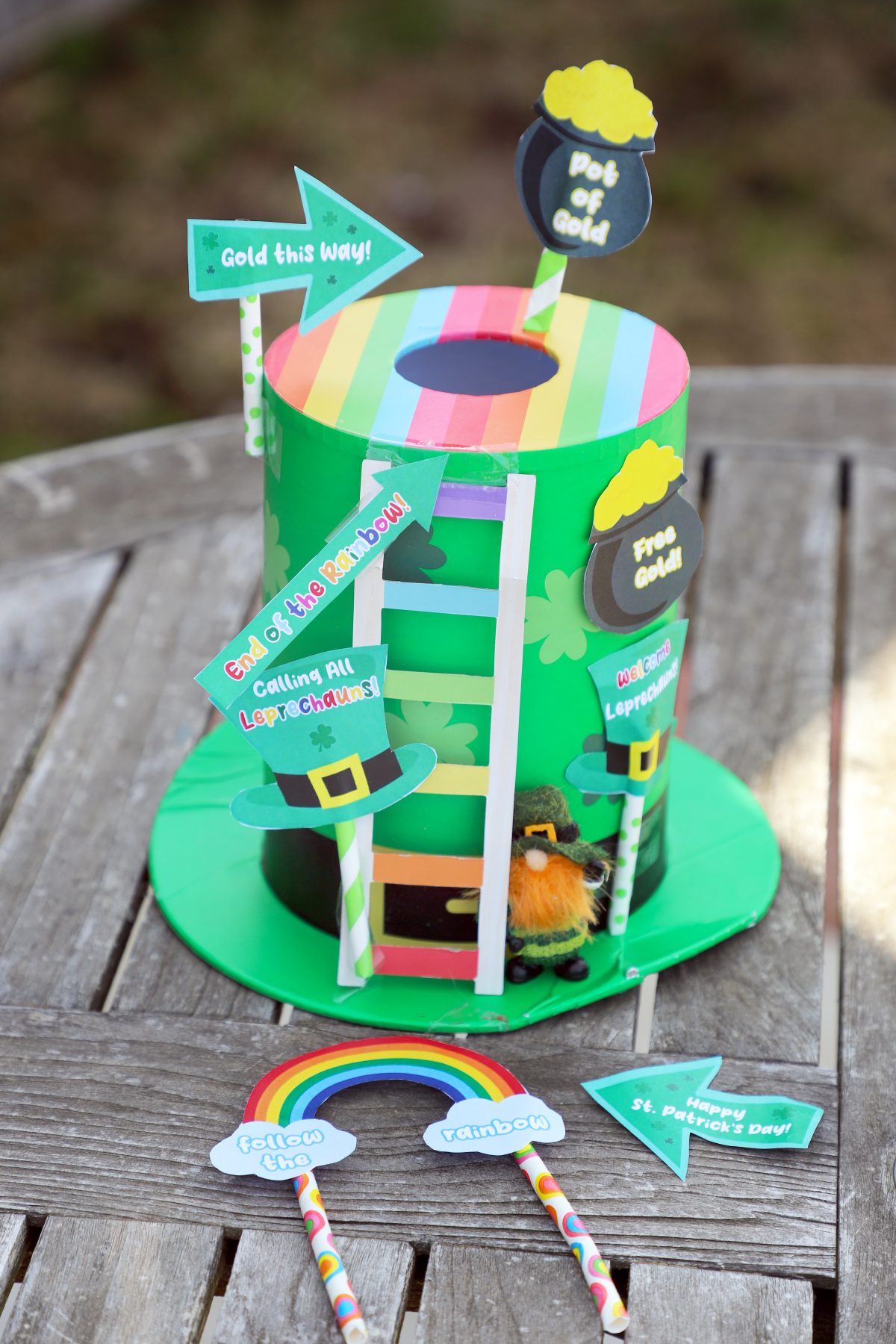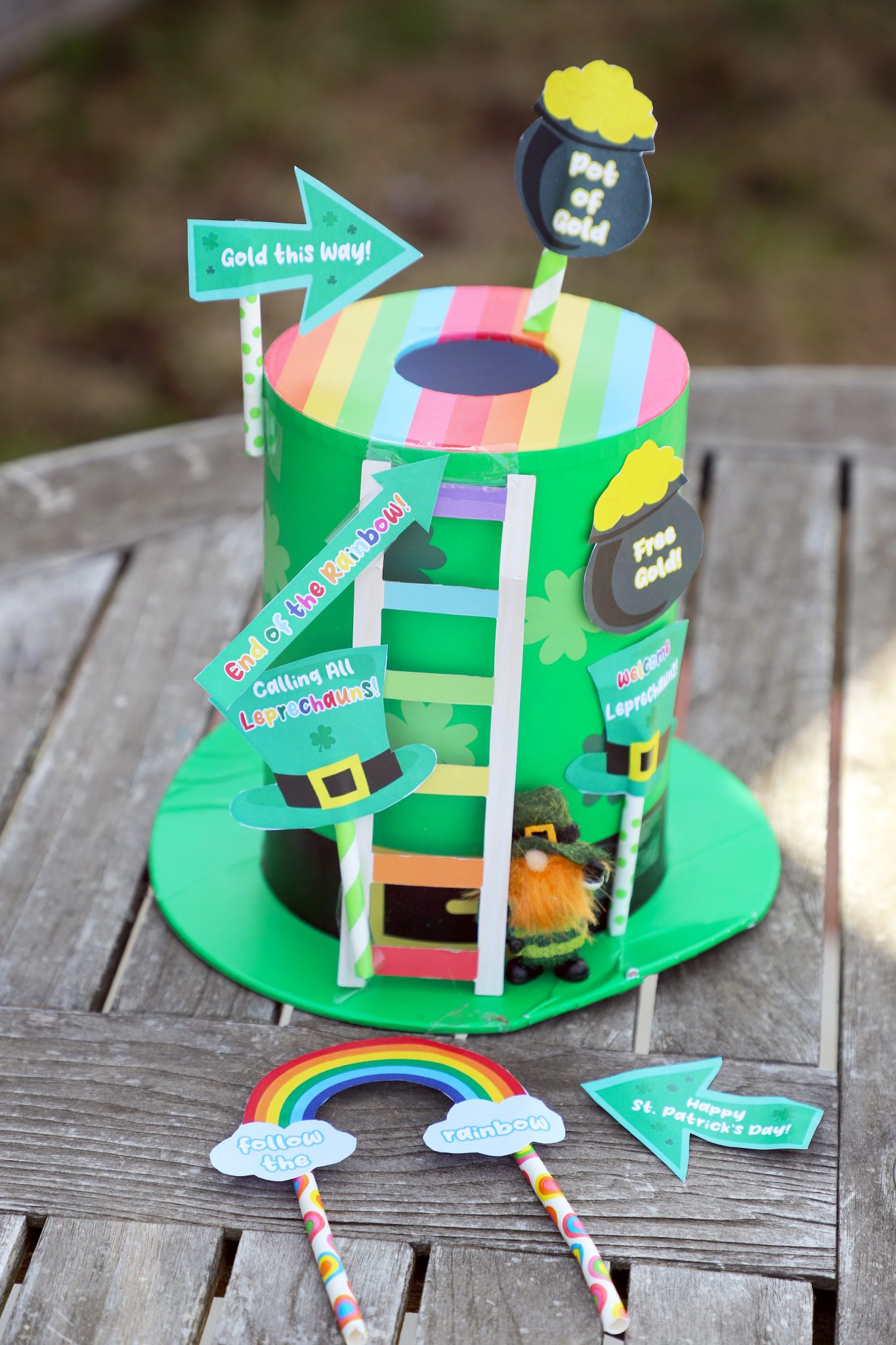 I added mine inside, outside, and on the top of our trap.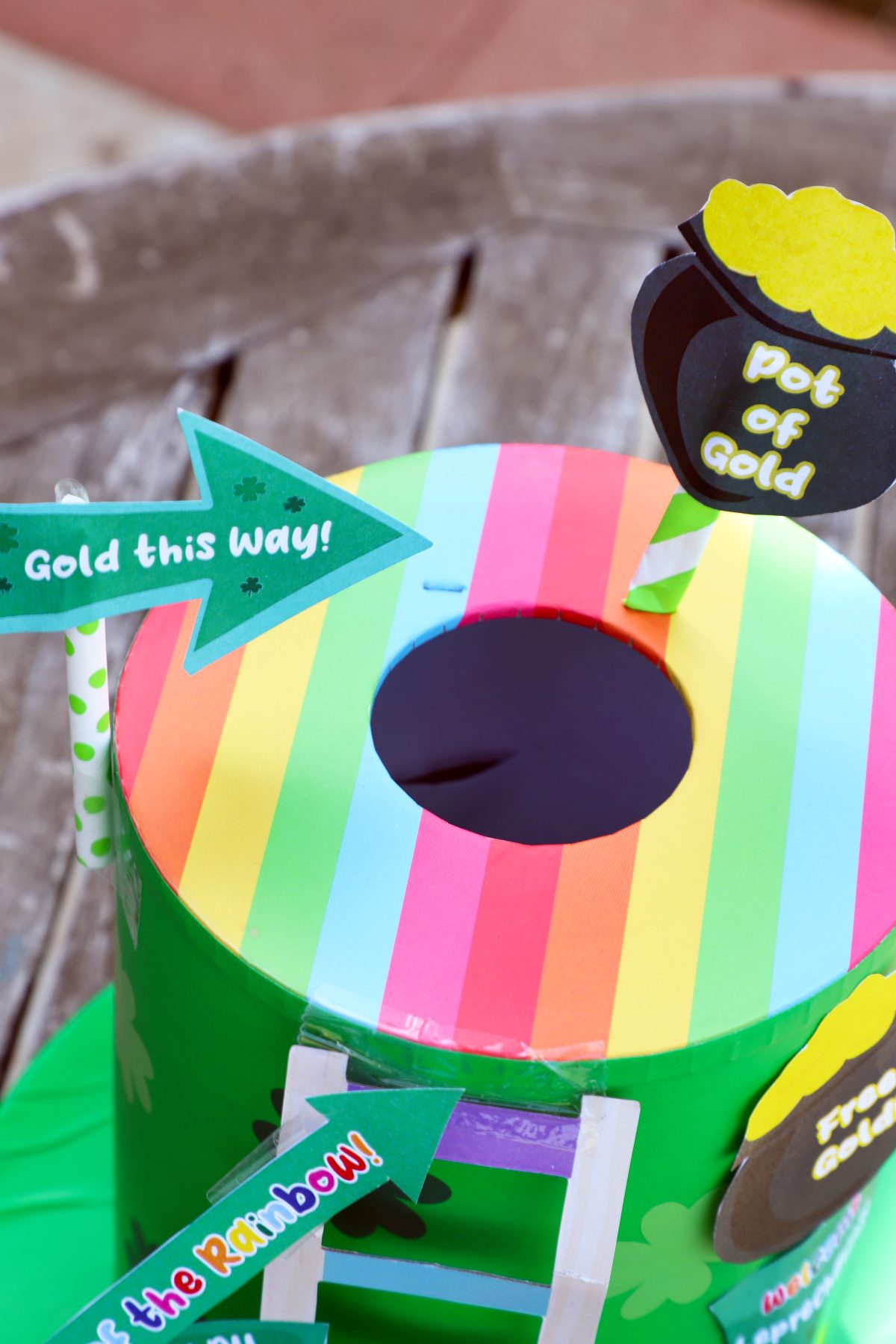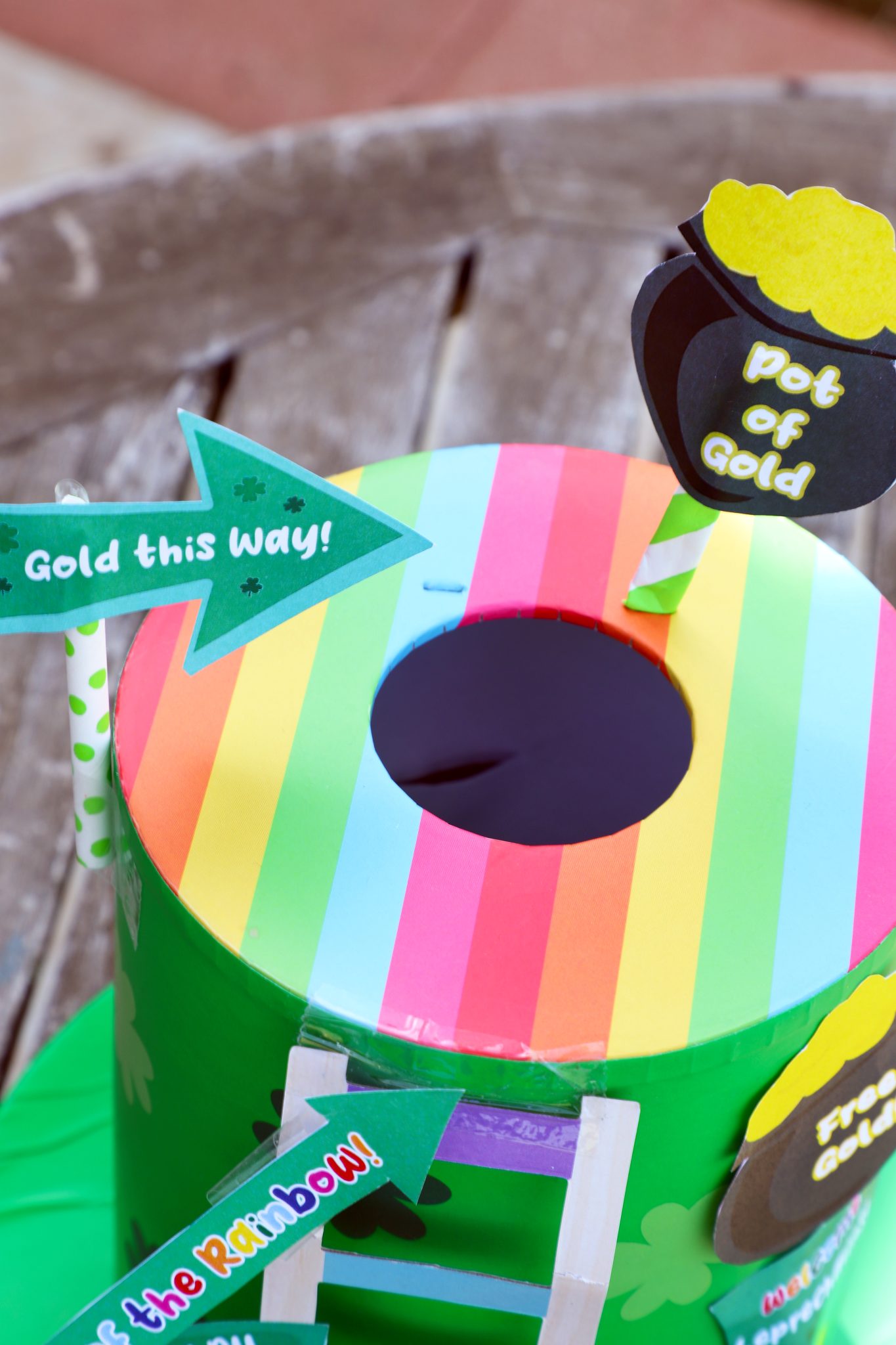 Be sure to have a hidden "trap" part of your creation and add lots of signs nearby to trick the leprechaun!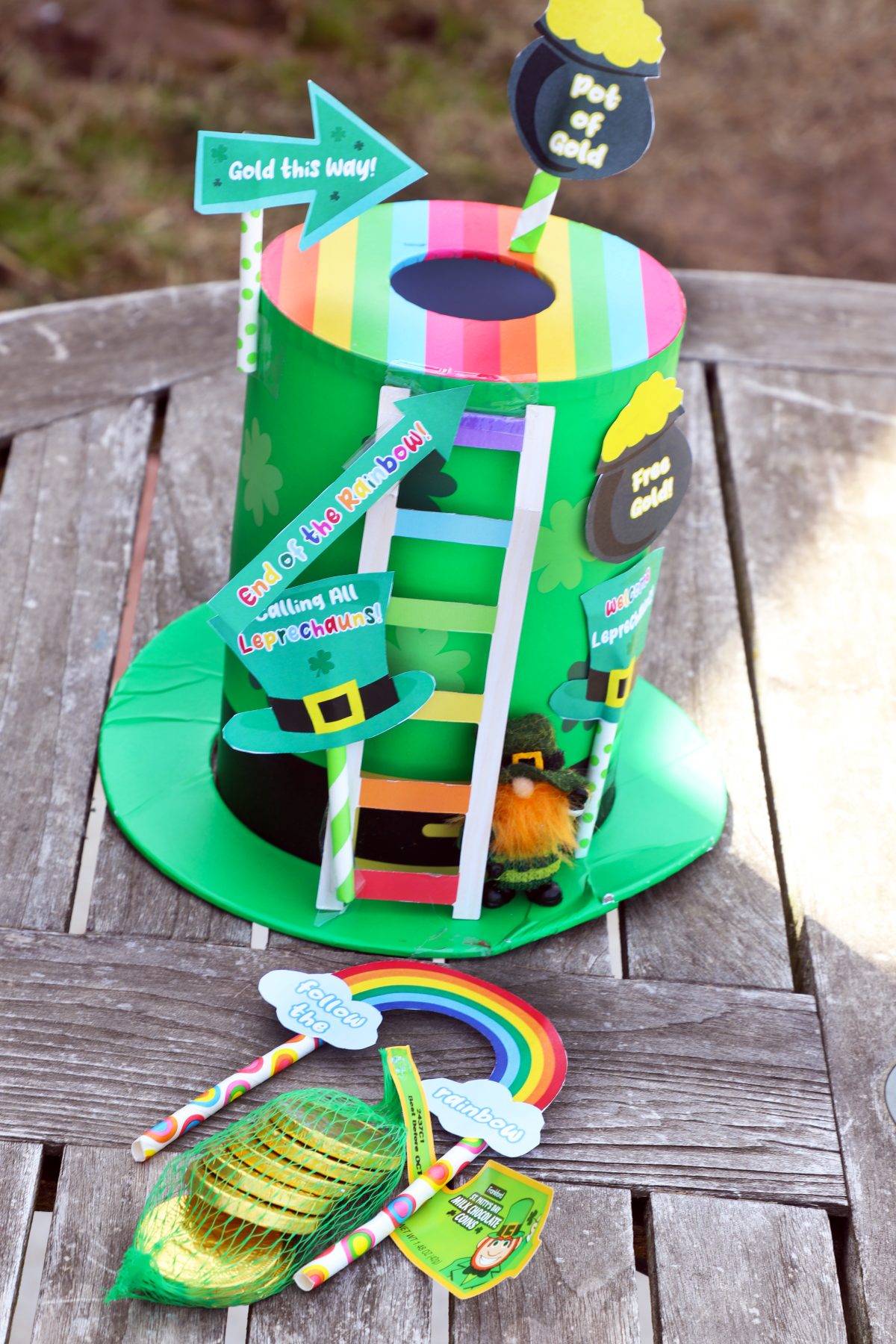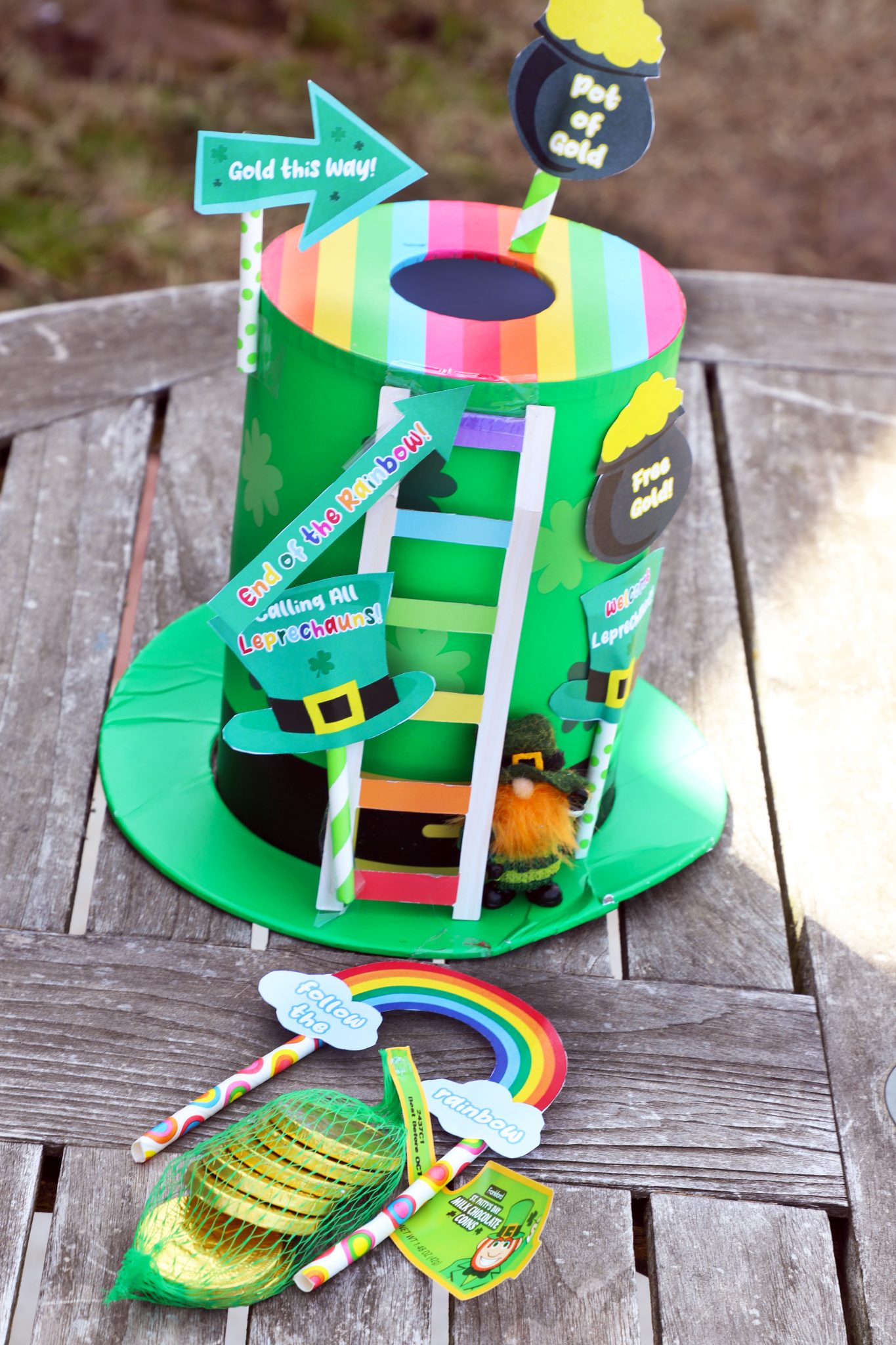 They also make cute decorations from the leprechaun if he visits and leaves treats!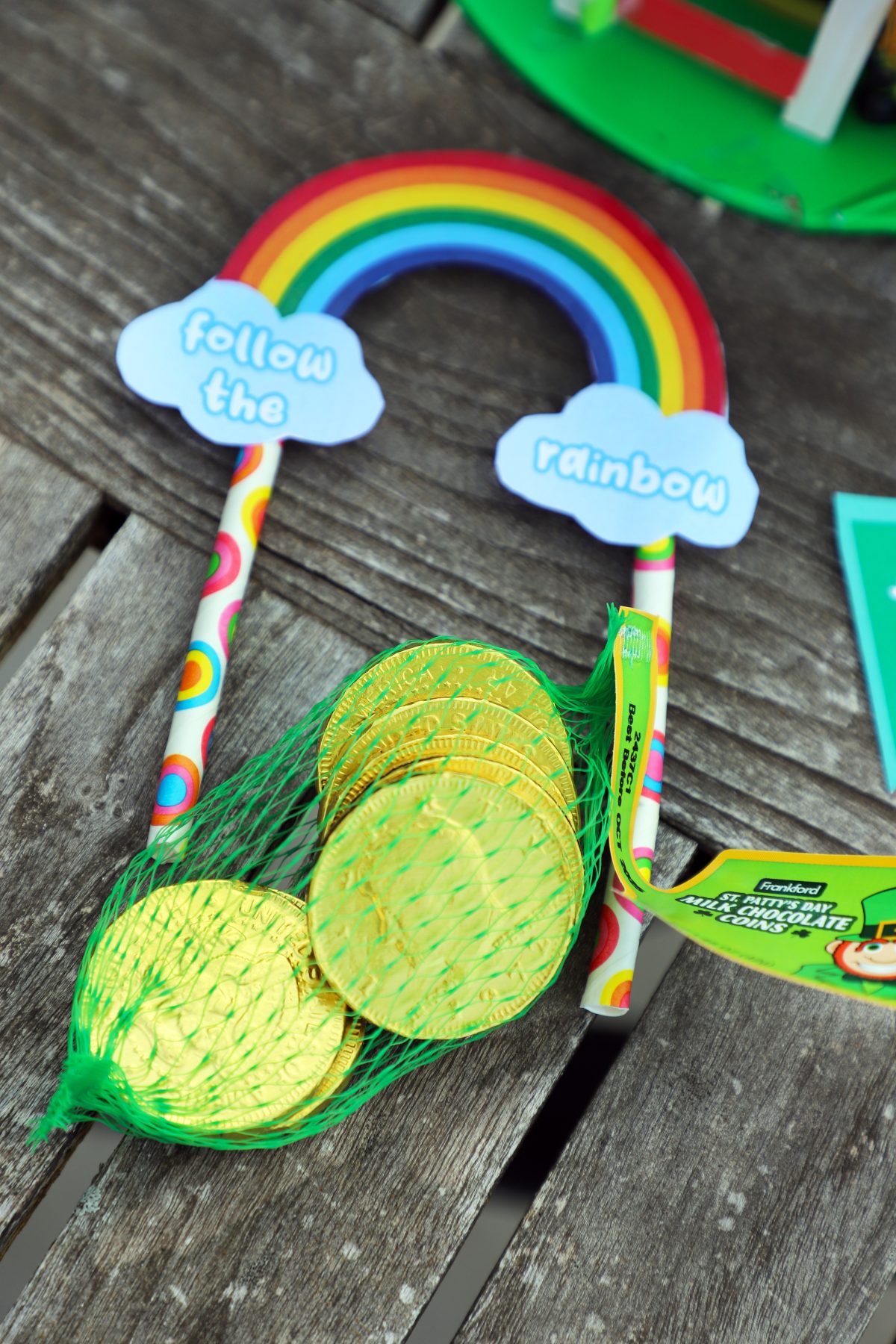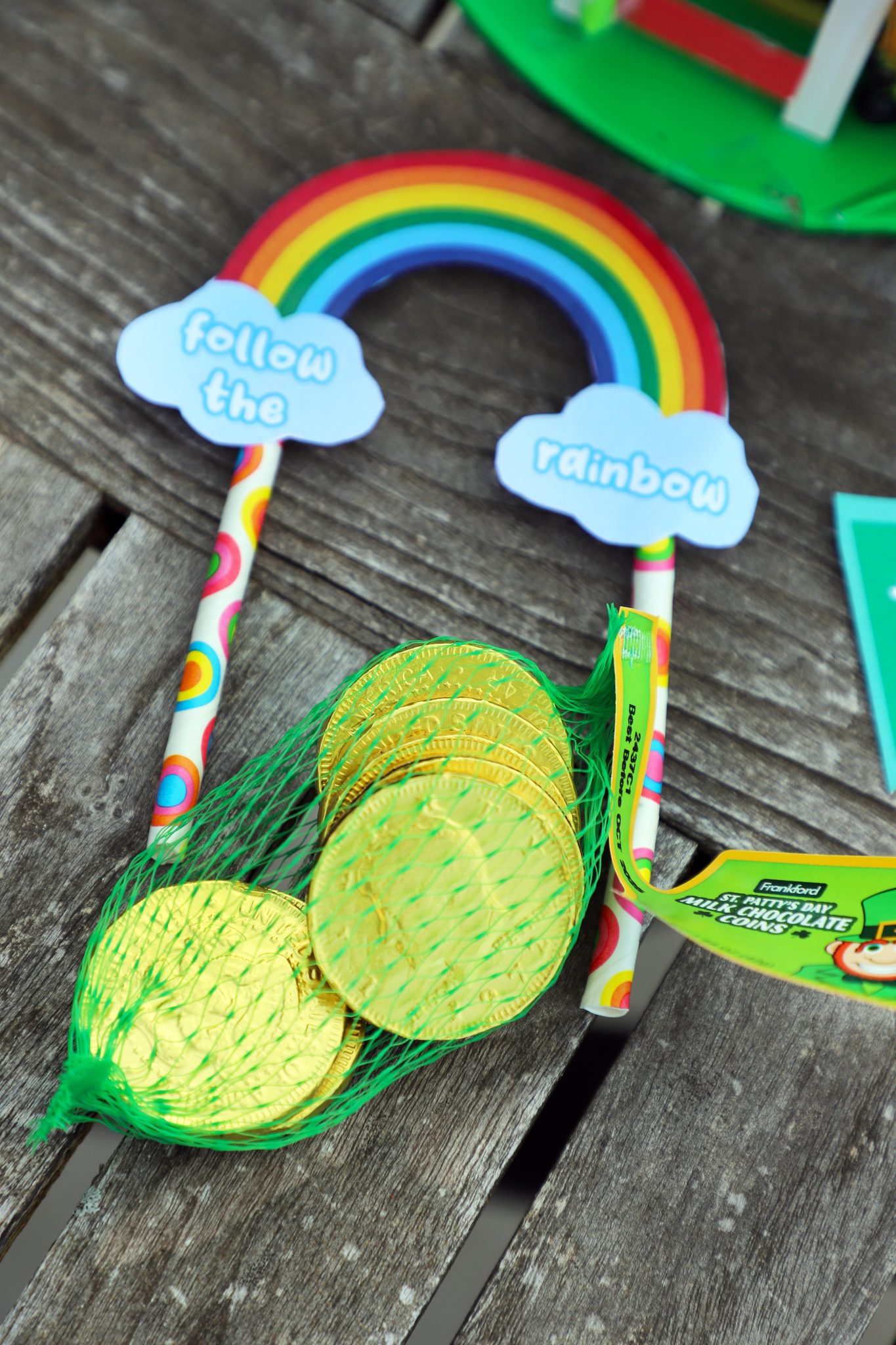 Our leprechaun takes whatever my girls leave for him, usually some change and candy, and leaves a bag of gold coins!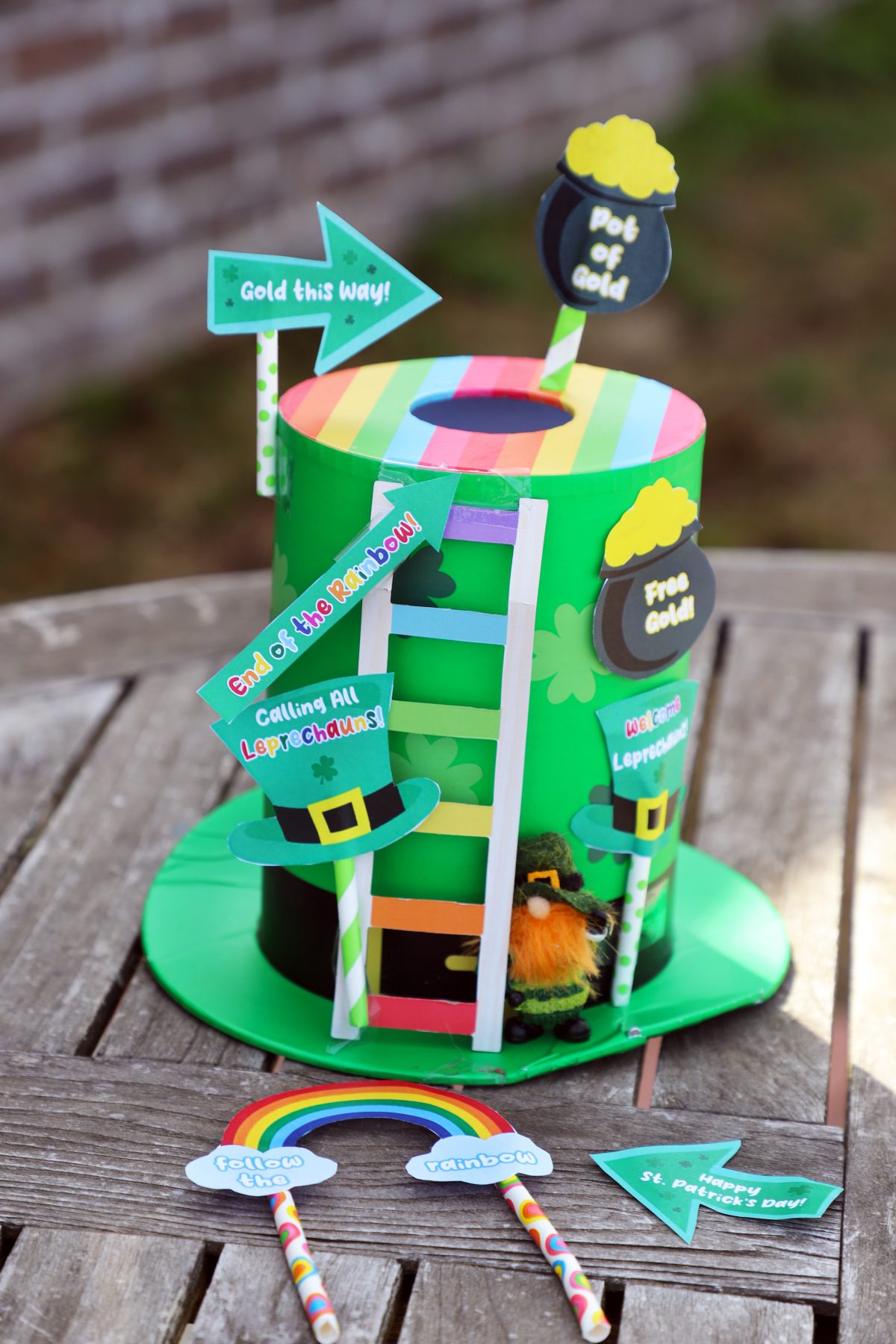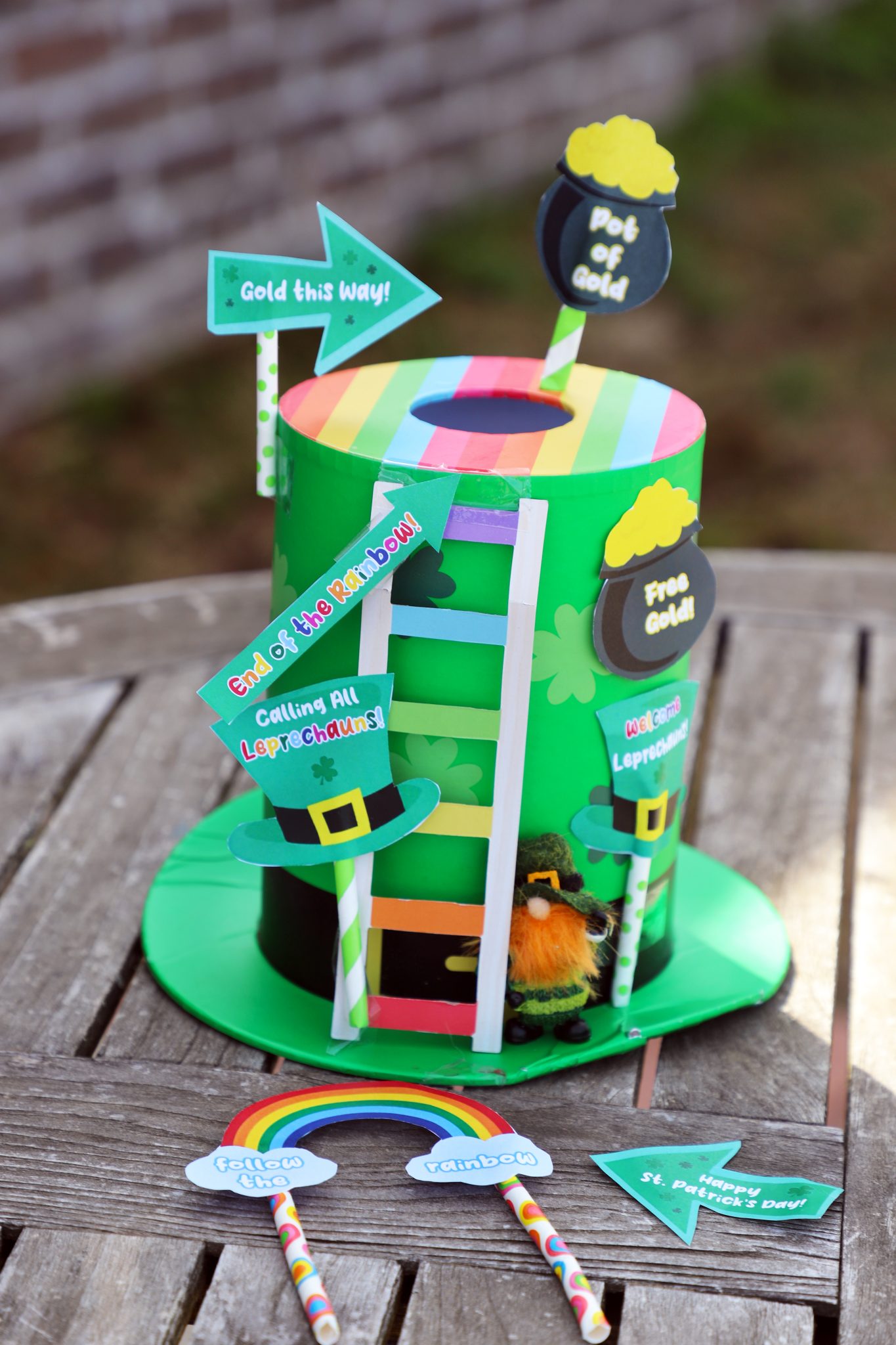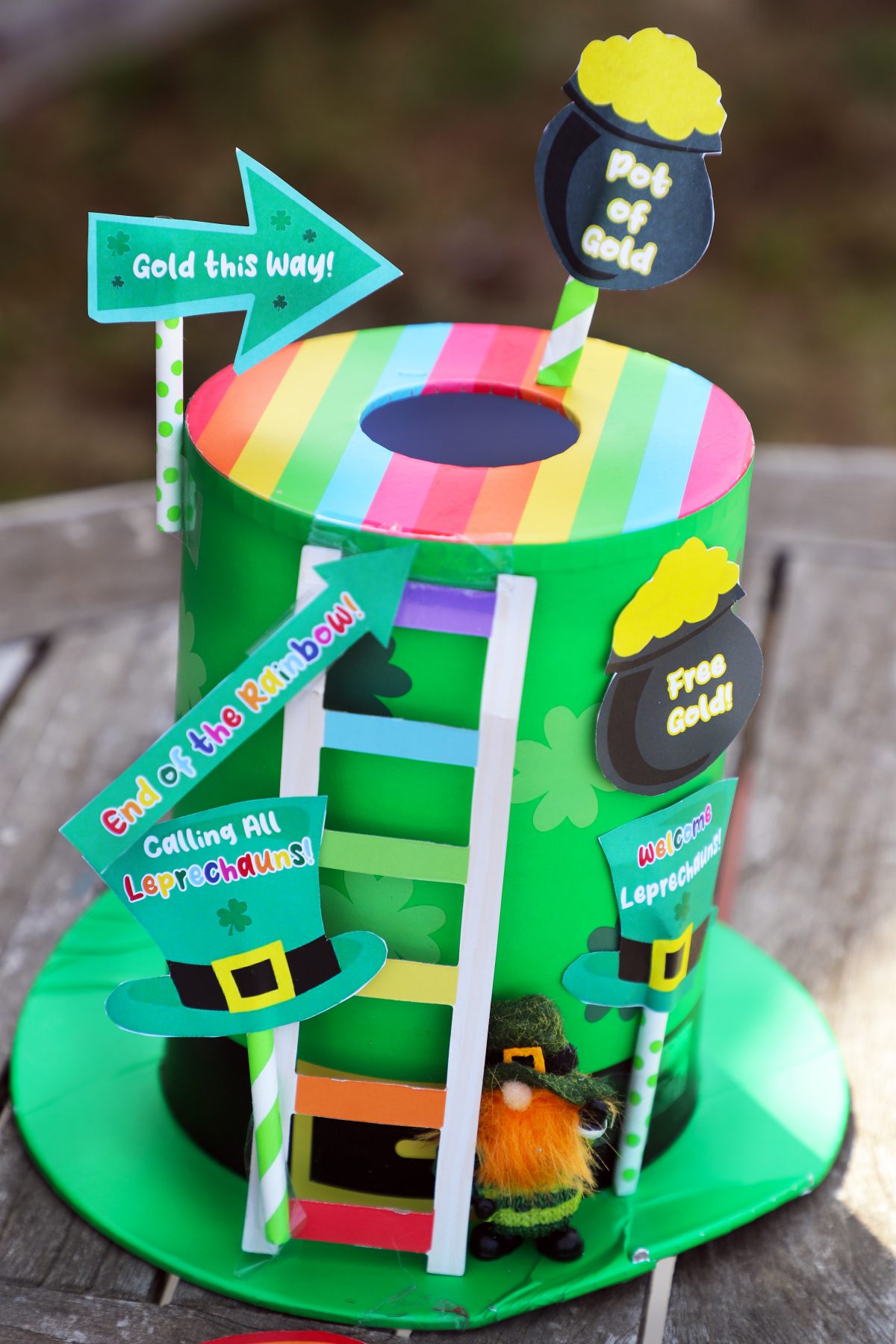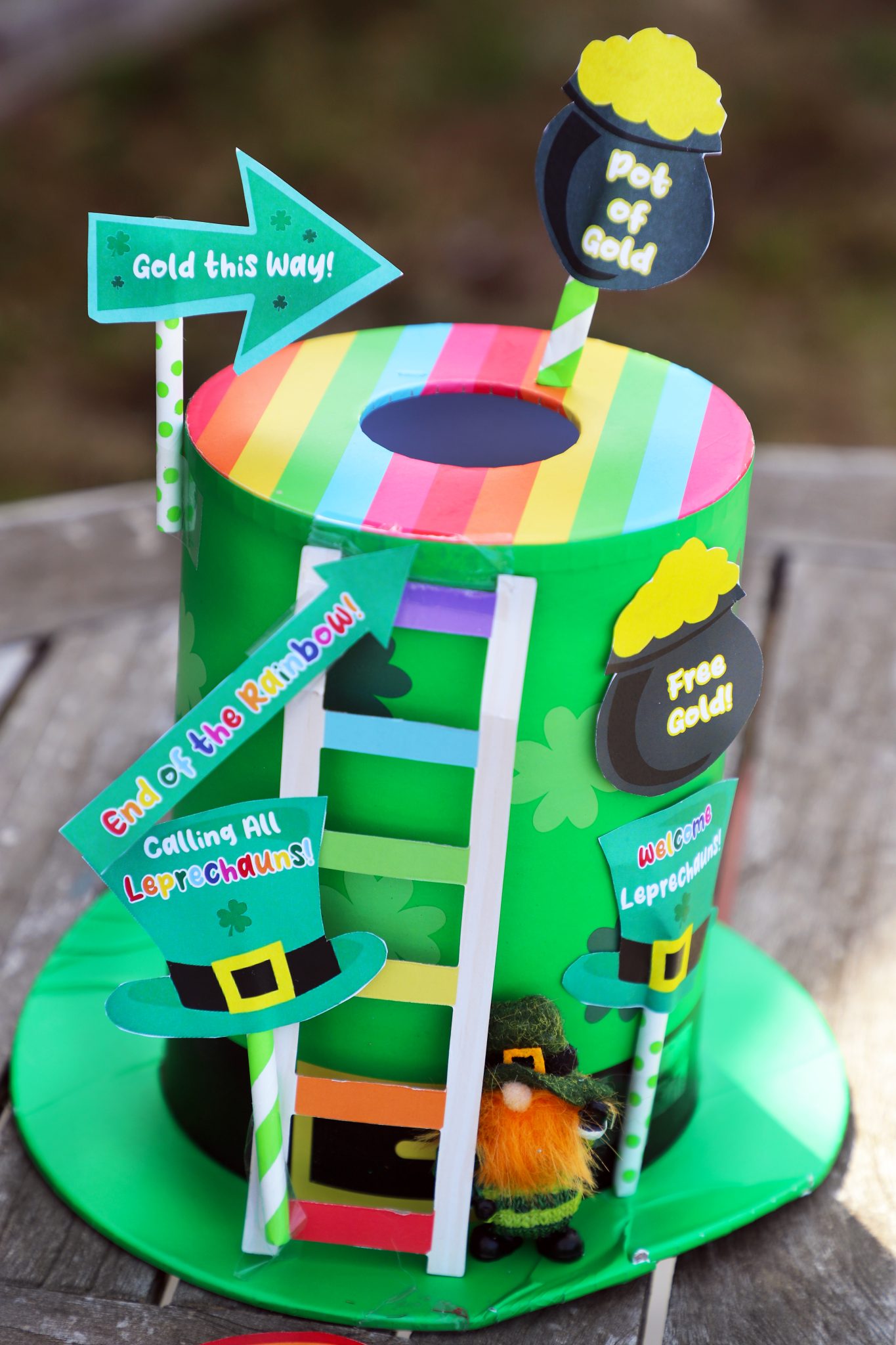 Comment below and let me know how your kids leprechaun traps turned out!
Hope they get lucky and catch him!
Leprechaun Trap Ideas from My Kiddos!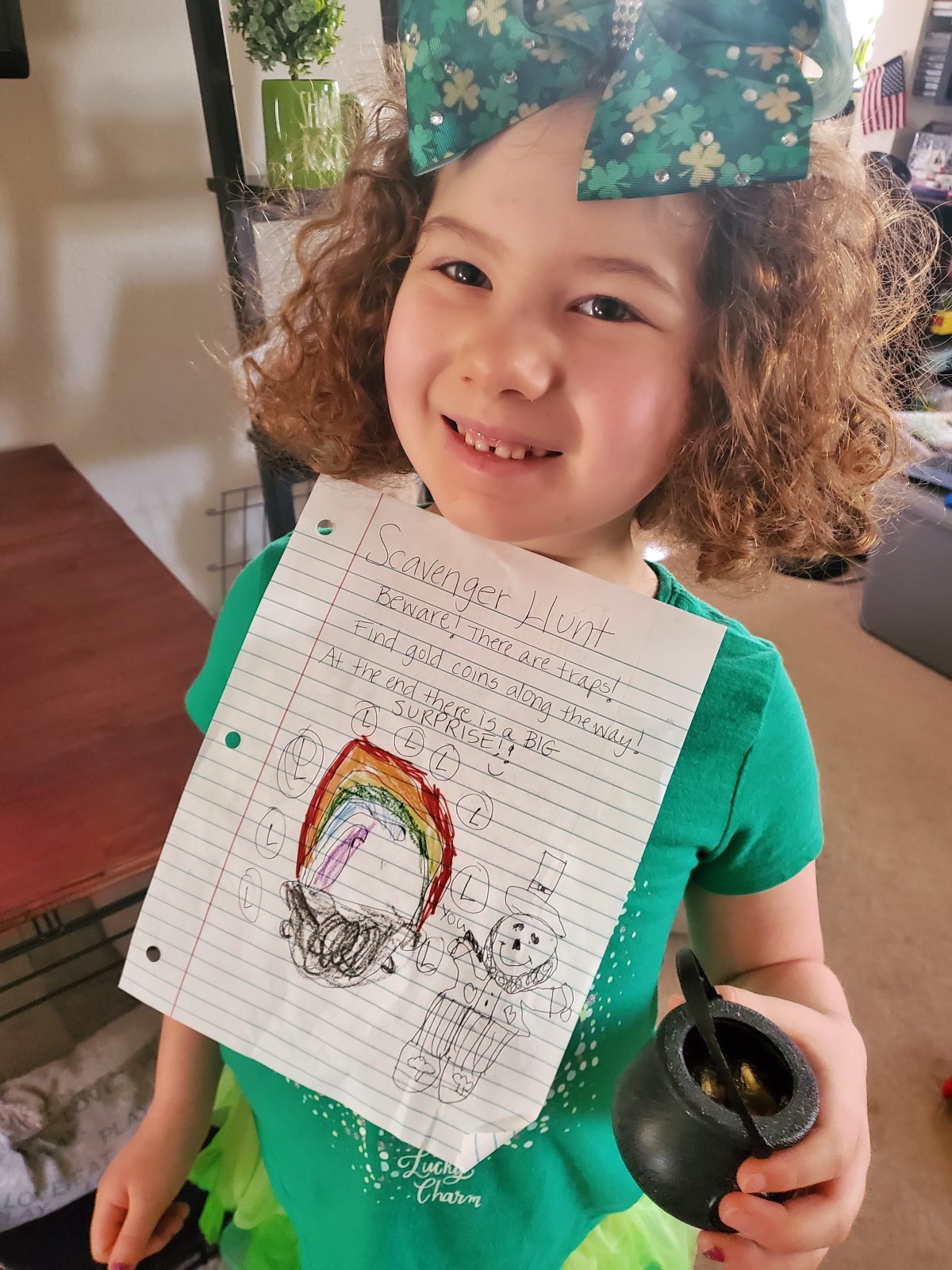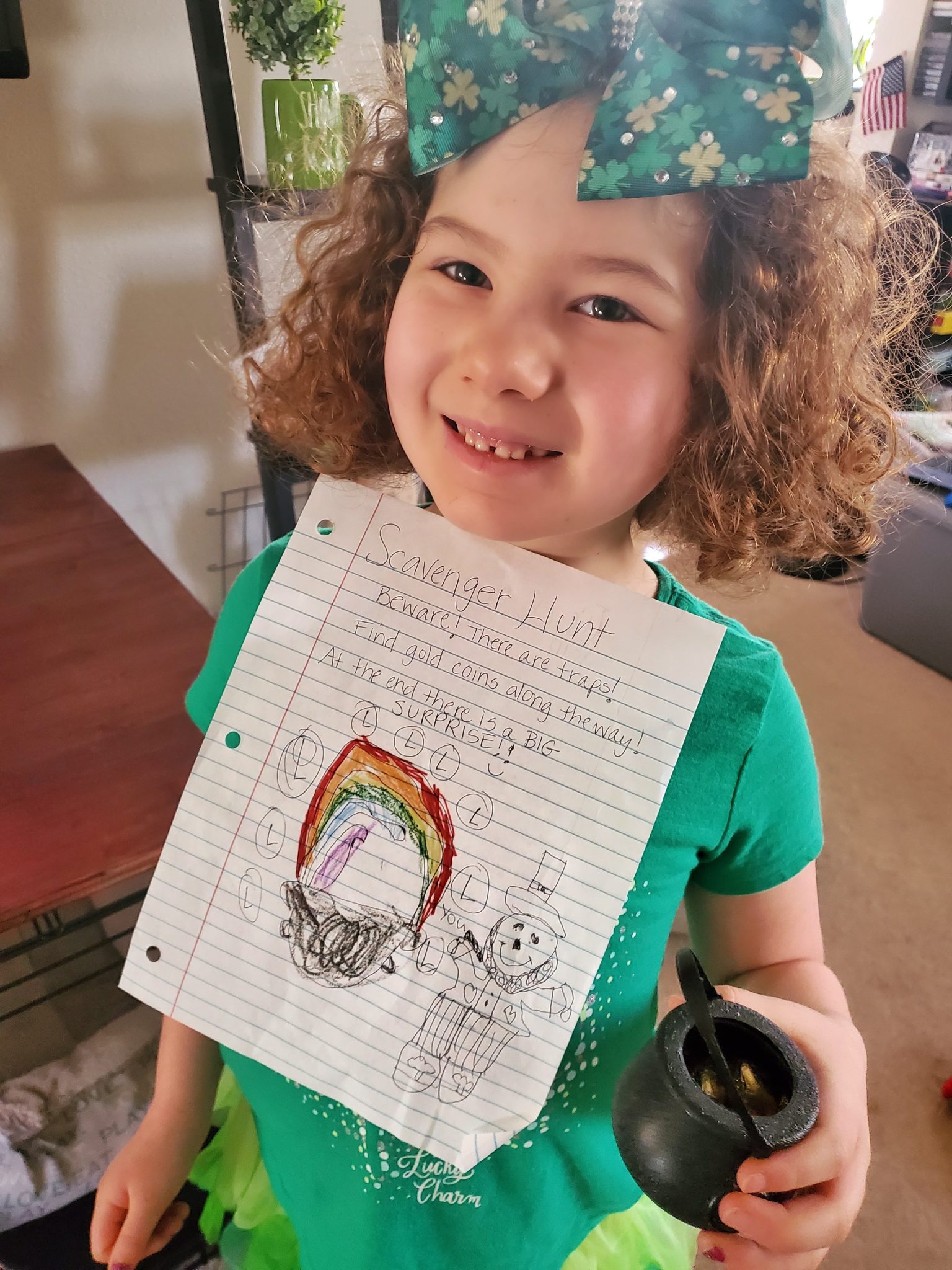 Last year Stella made a scavenger hunt all over our living room for the leprechaun to follow and at the end she left him some pennies!
This wasn't a trap- she was more excited for him to leave her a treat- and he did!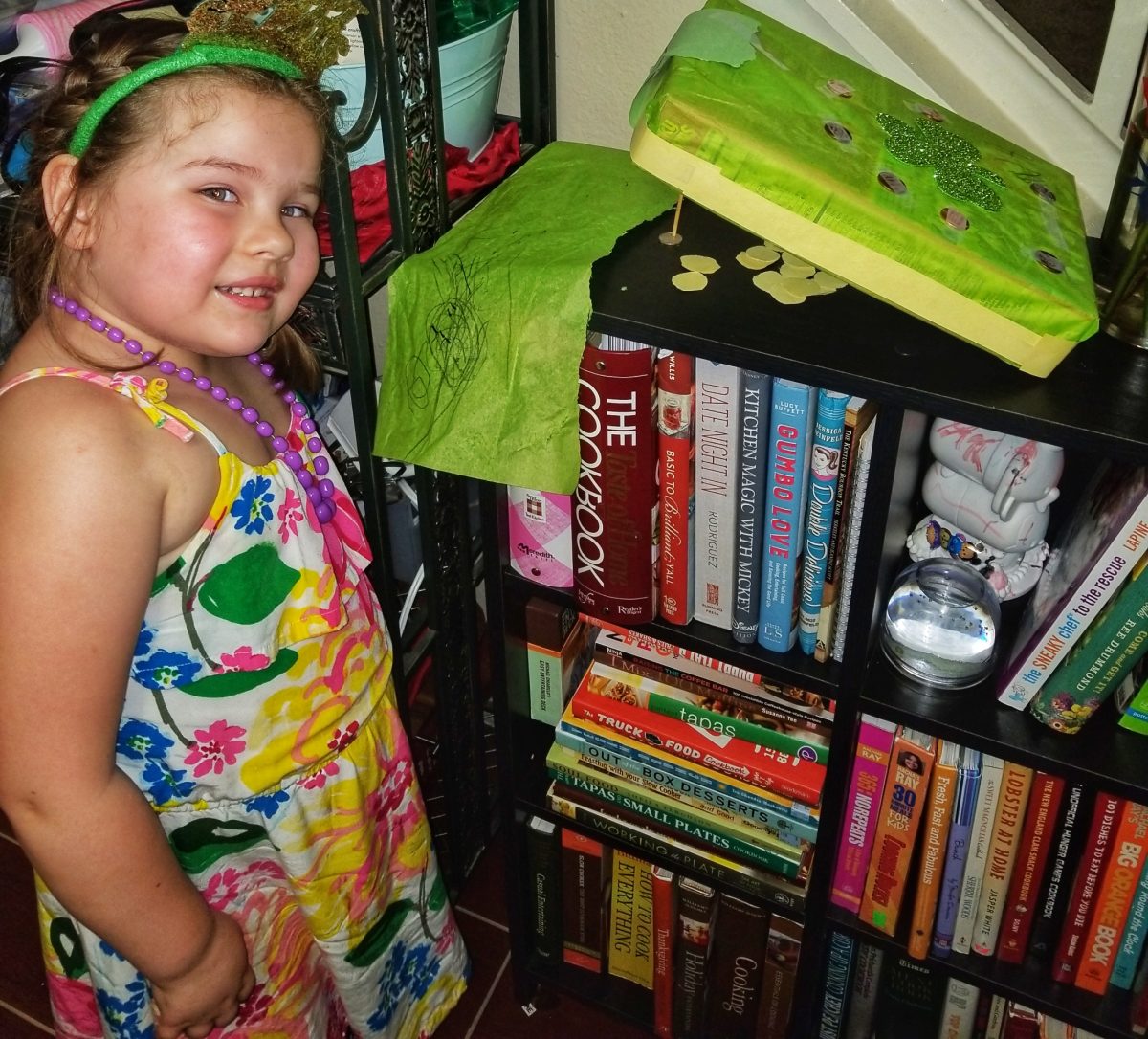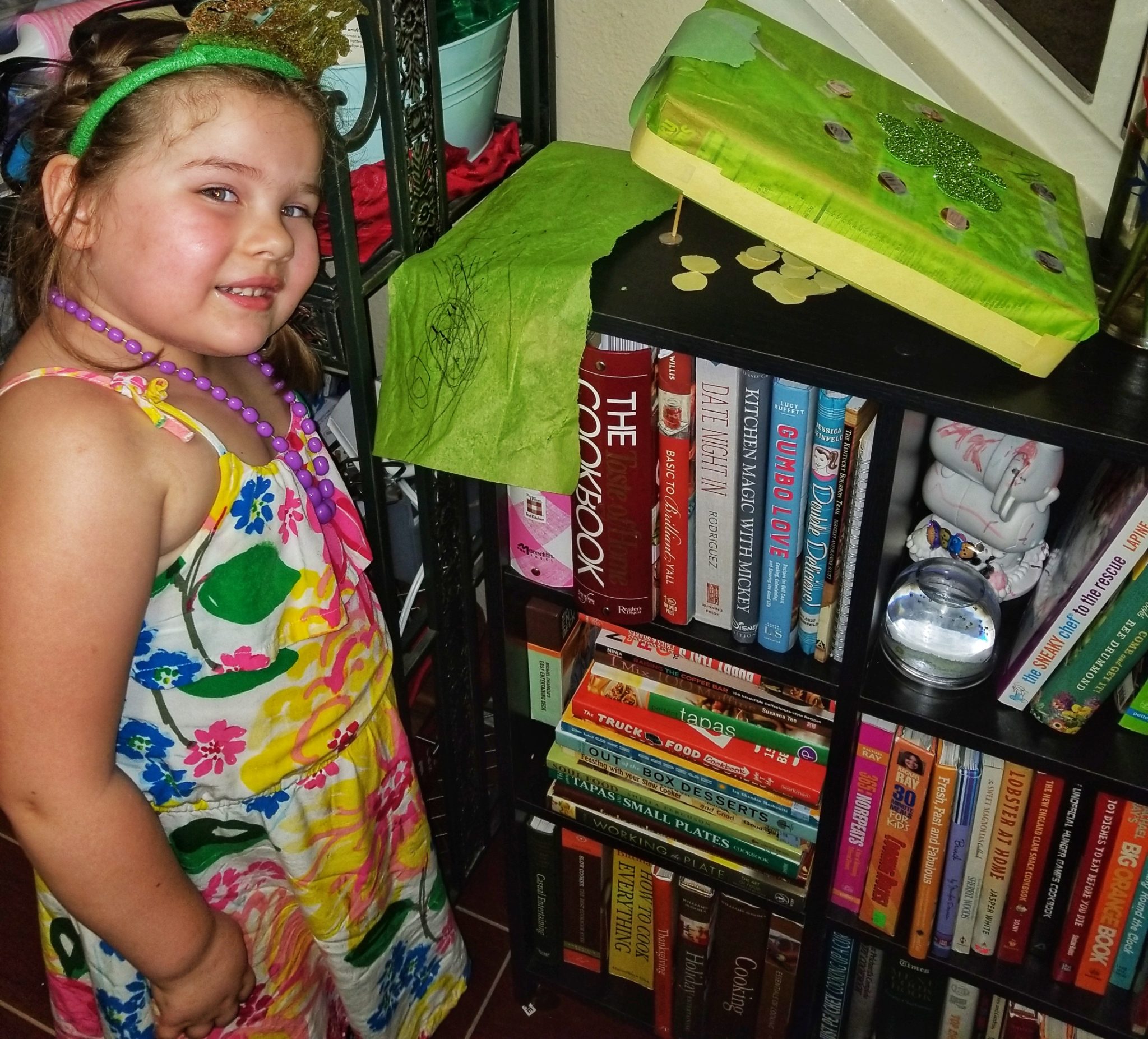 My crafty Ava loves making leprechaun traps with her Dad every year! This one was a covered cereal box propped up with paper gold coins underneath.
She propped it up and hoped it would drop on him when he went for the coins. But the leprechaun was too fast and got away!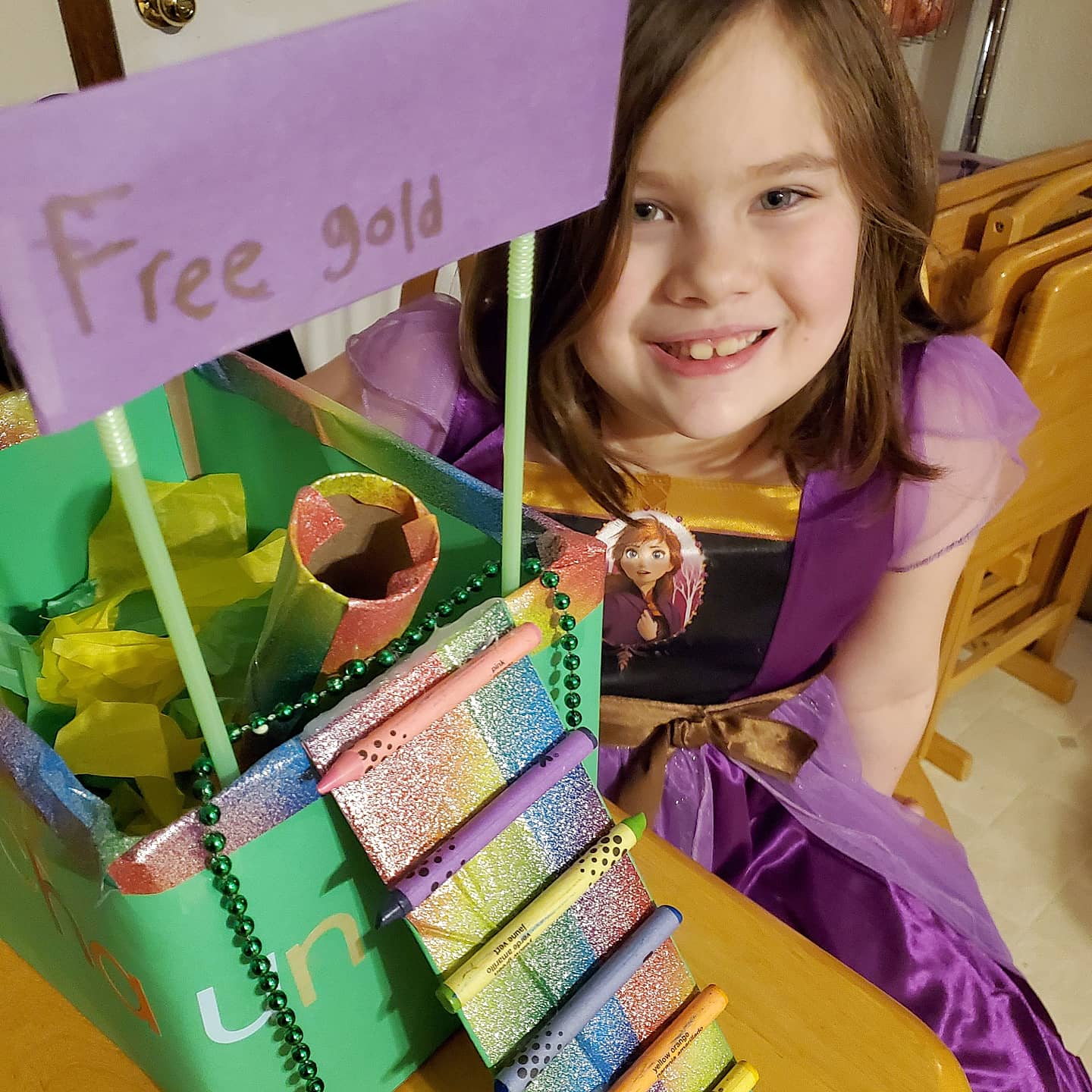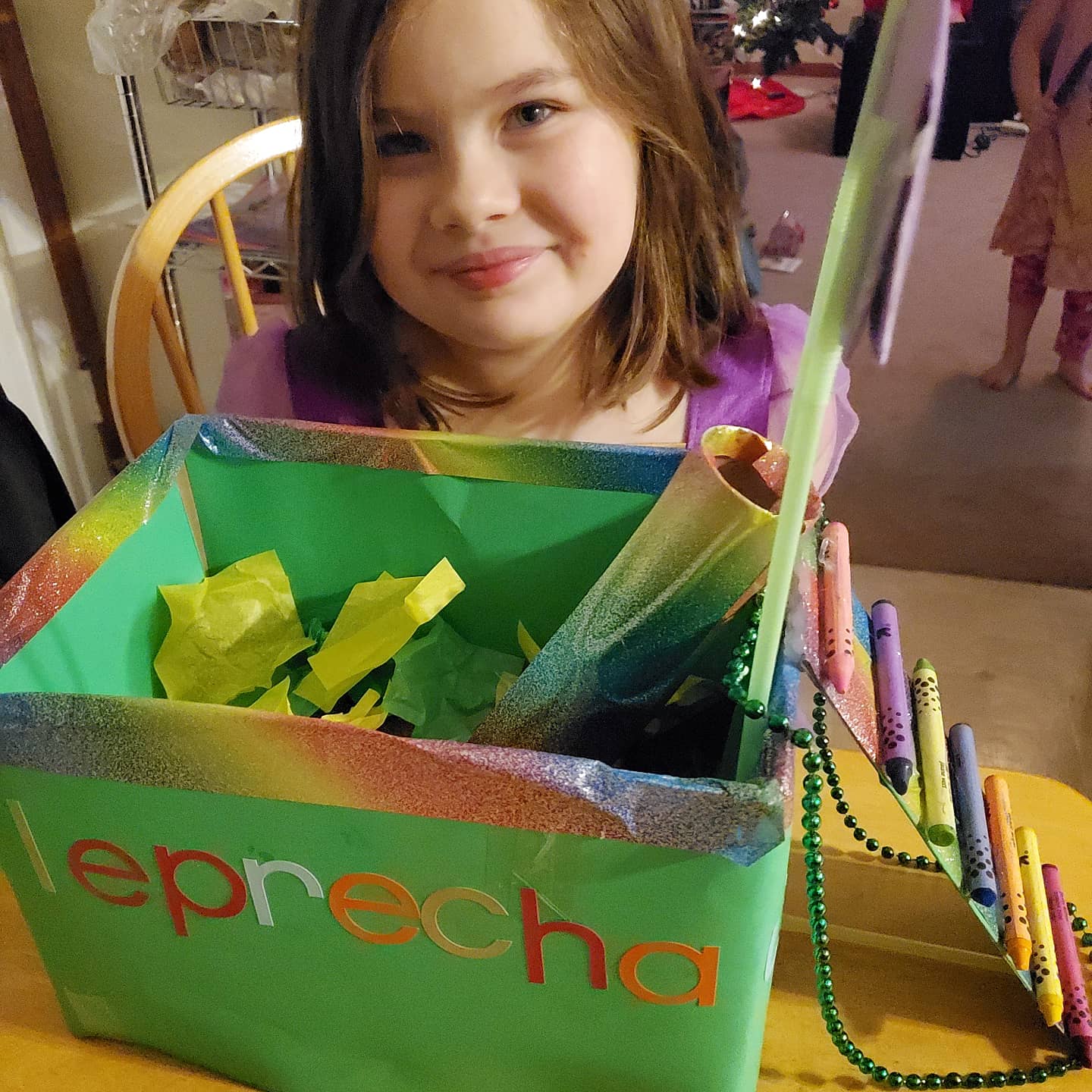 Over the years Ava has gotten more and more elaborate with her traps.
I loved her crayon stairs and paper towel tube slide on this one!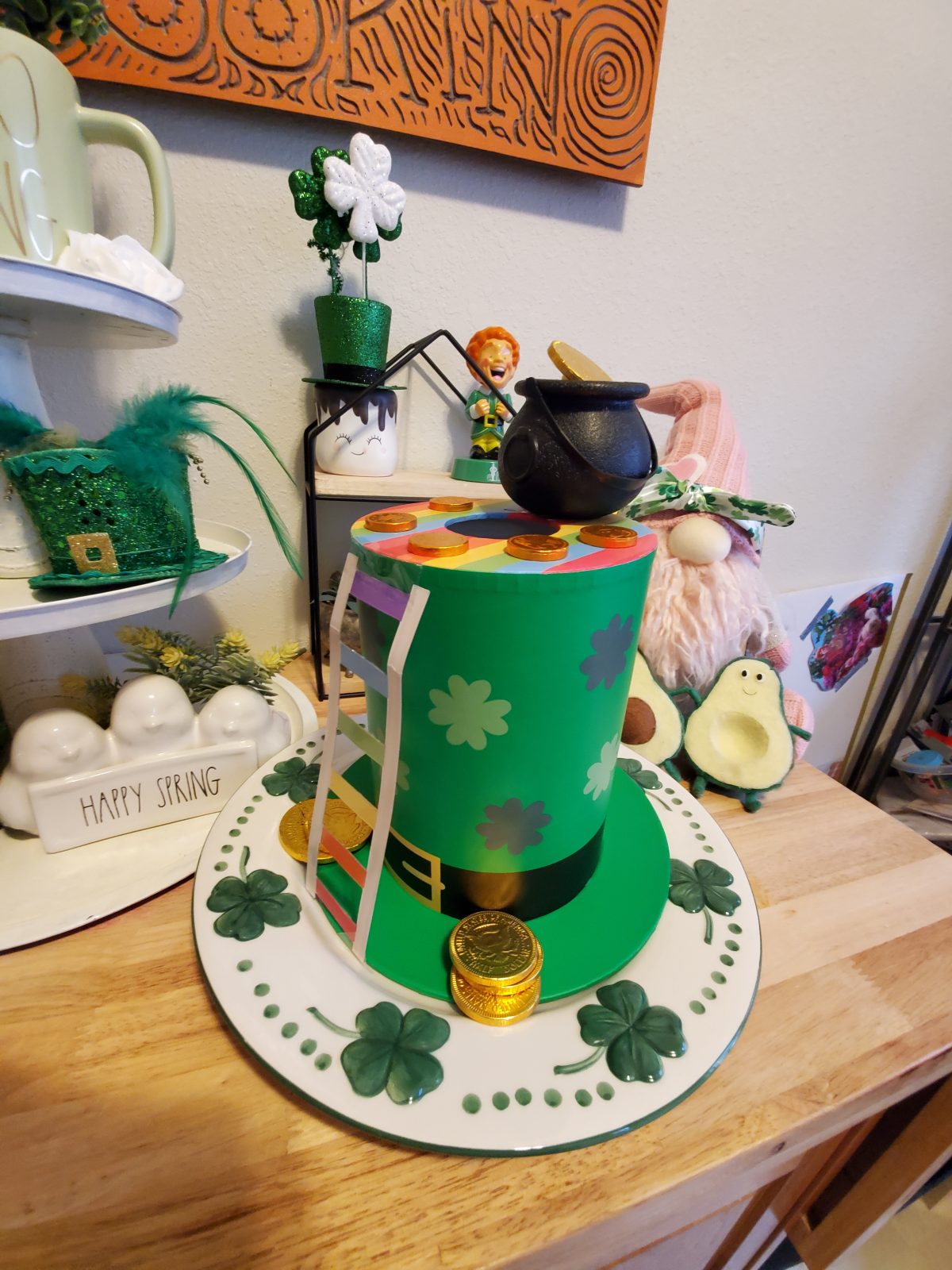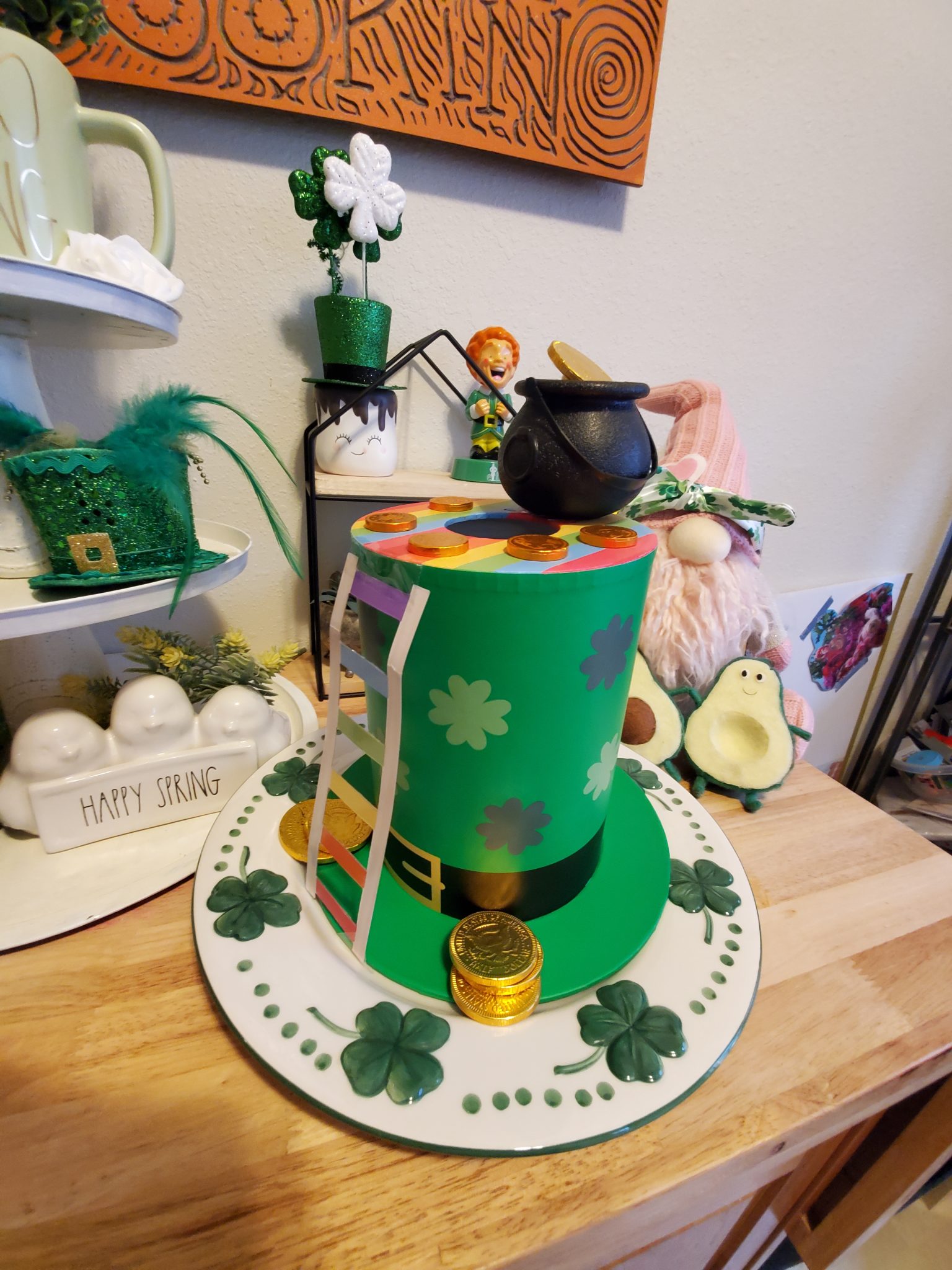 This top hat trap is my favorite. It was a kit from Target two years ago and we added the printable signs and a bucket of gold coins.
Even better, I kept it and use it as decor on our mantle for St Pat's Day!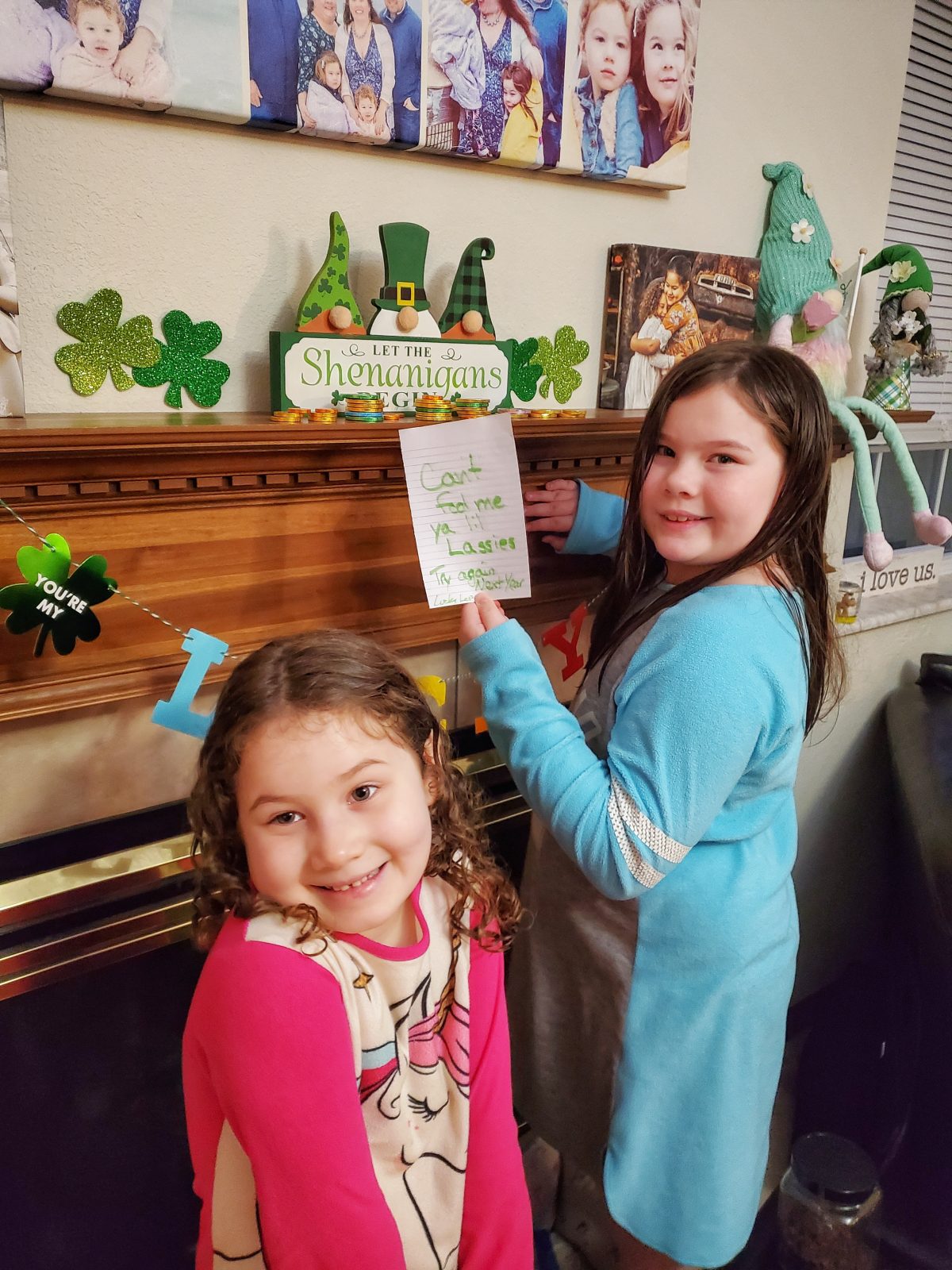 The leprechaun out smarted our traps again! But he left a note and treats. The girls loved it!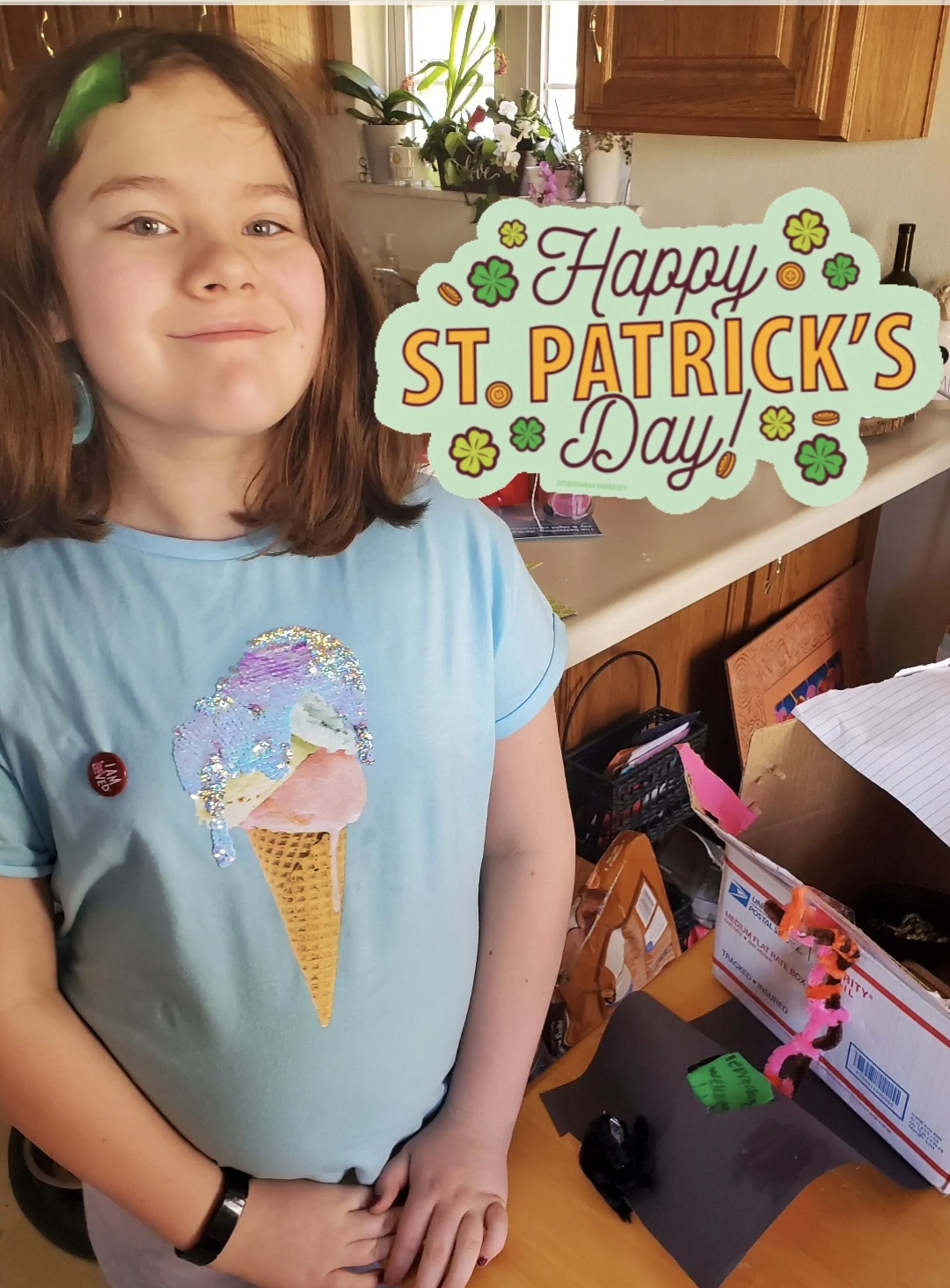 Last year Ava made a box trap with a drawbridge. So many traps- yet no leprechaun yet! Maybe this year!
Download and print your leprechaun signs!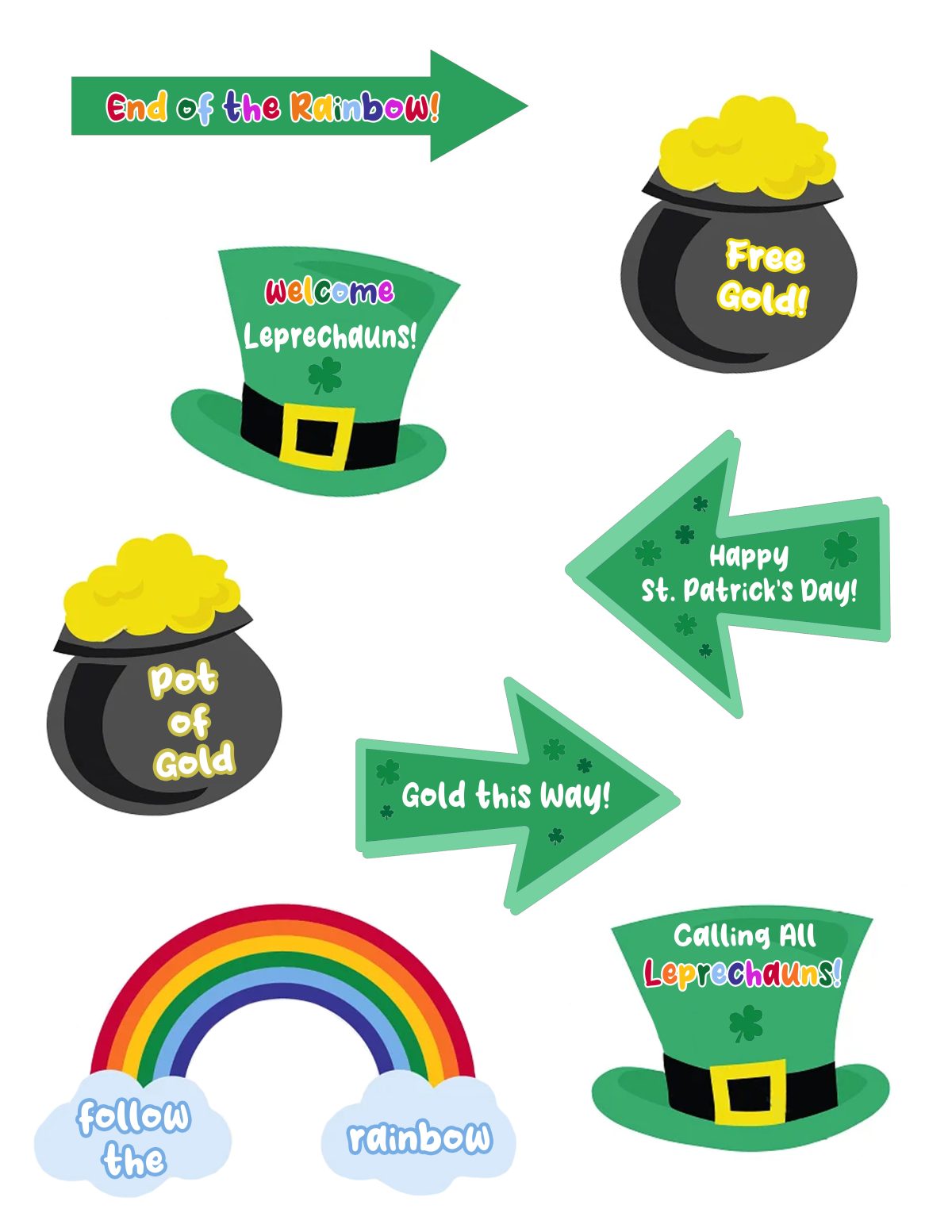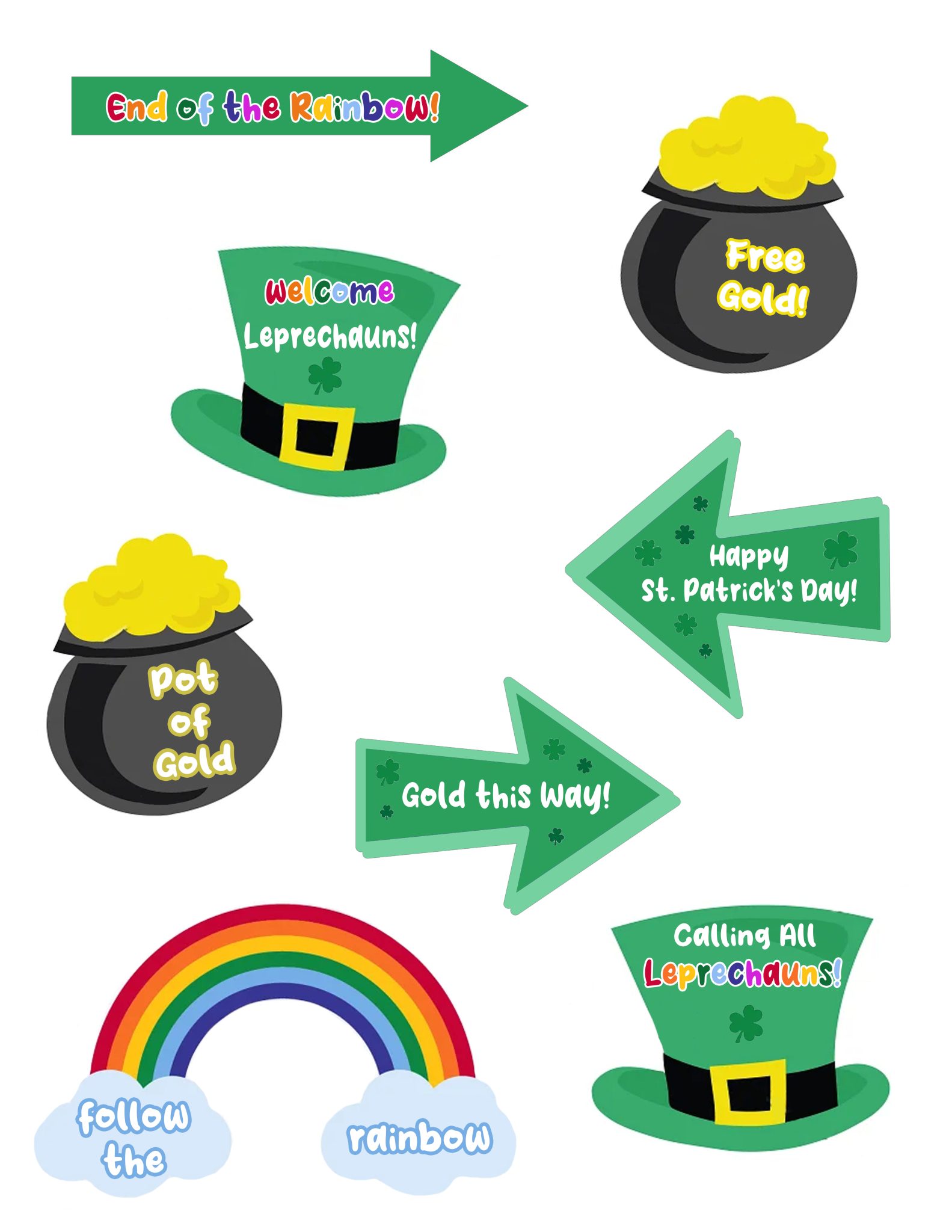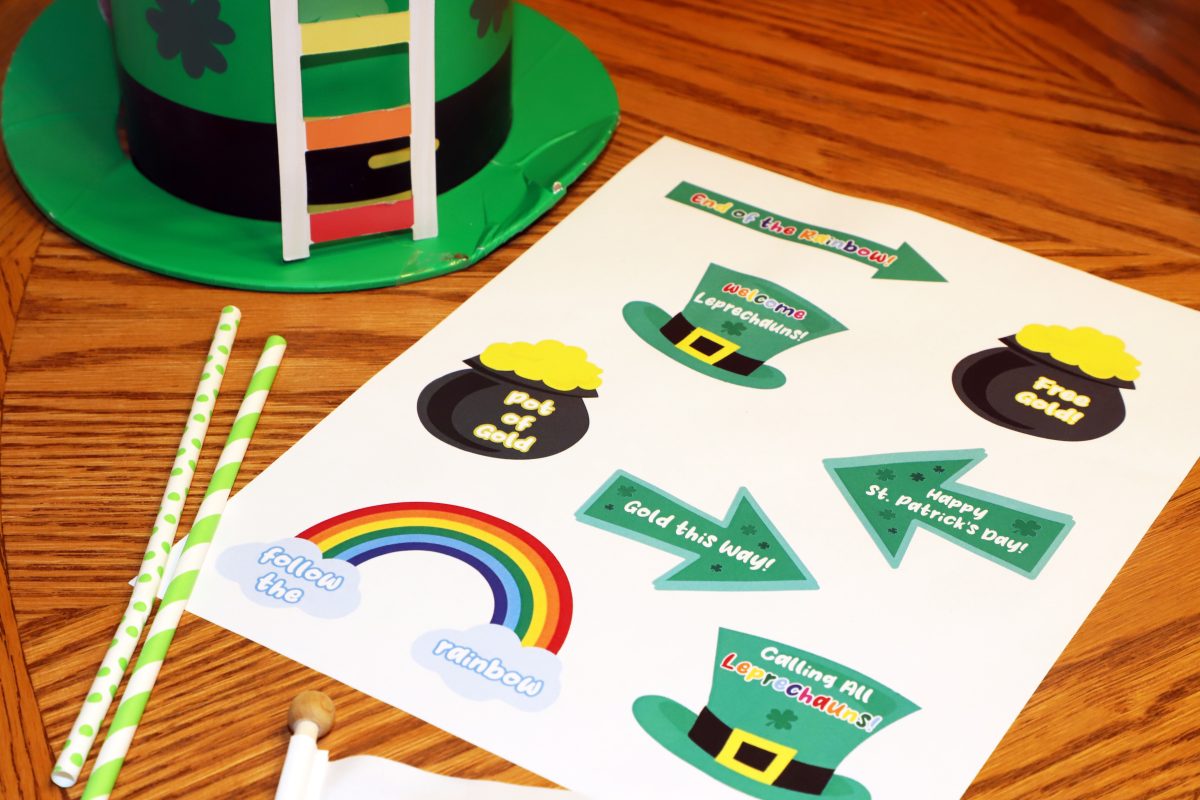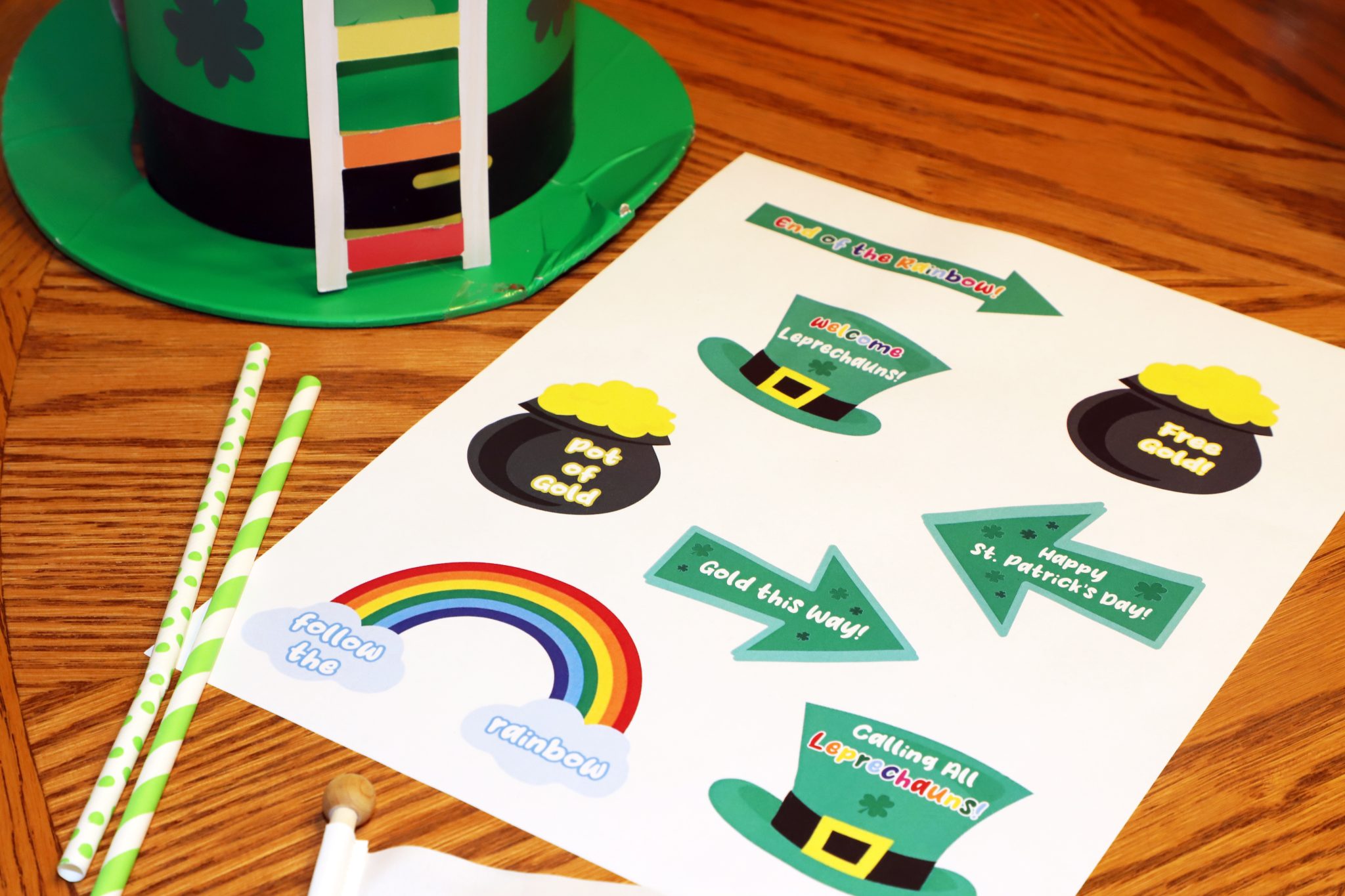 Each page features 8 images that can be made into signs or decor for your own DIY Leprechaun Trap!