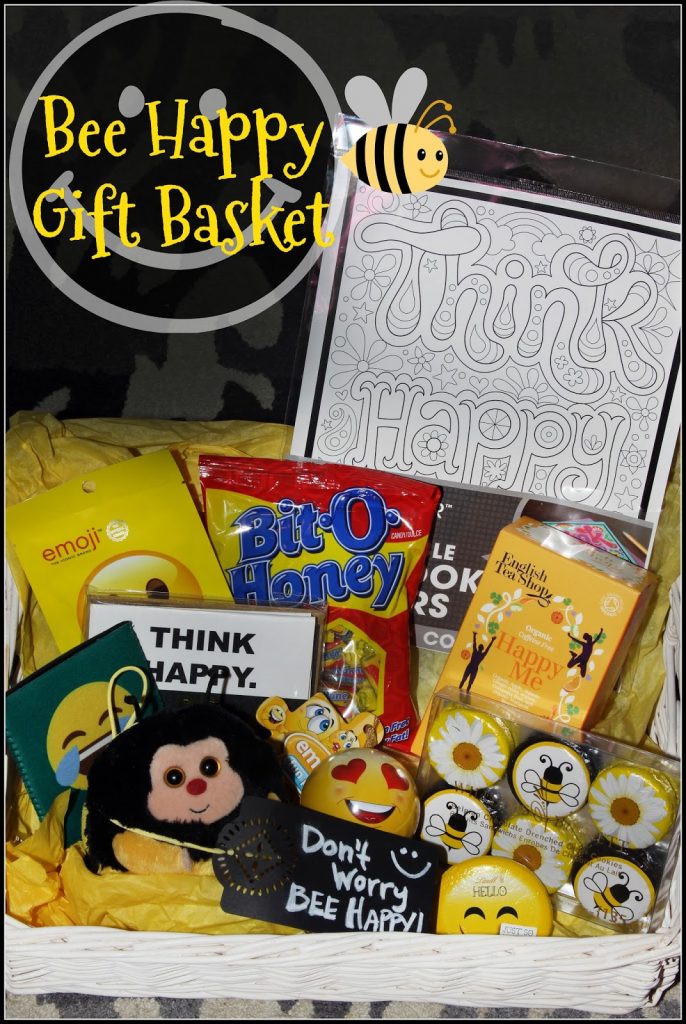 Everyone deserves to be happy, right? That was the idea behind my latest gift basket creation.
I have a dear friend from childhood who has been through so much and I wanted to send her something to put a smile on her face and cheer her up. I came up with this Don't Worry Bee Happy Gift Basket idea after finding a few bee themed items at the store.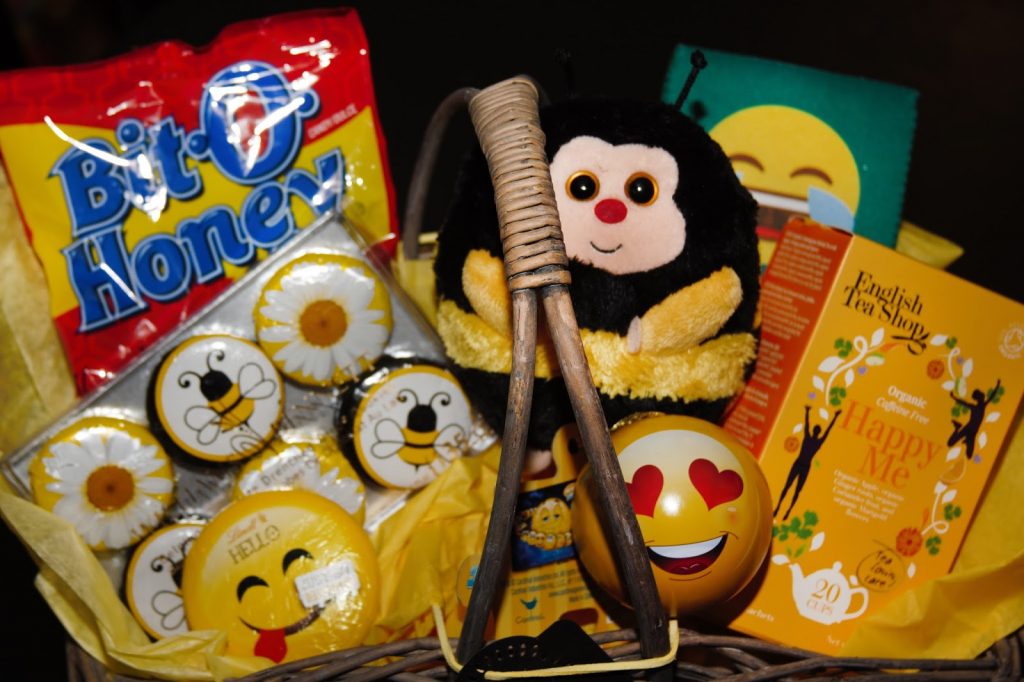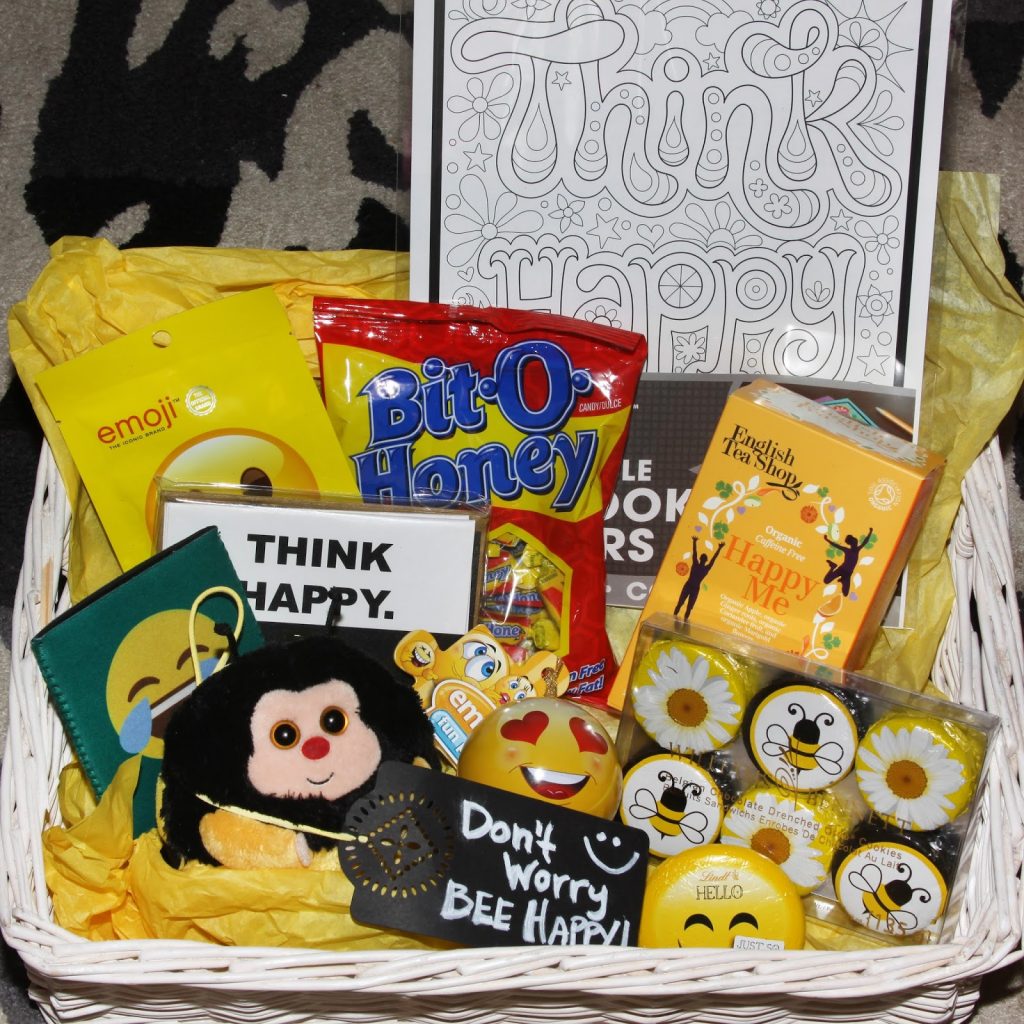 Here are some gift ideas for your Bee Happy basket:
Bit O Honey candy
Honey tea
Jar of local honey
Bee themed items like stuffed animals, chocolates, mugs
Anything "happy" themed like stationary, signs, cups, or bookmarks.
A motivational journal or book
Black and yellow colored tissue paper

I picked up a few sweet treats including Bit O Honey candy and bee and happy face chocolates.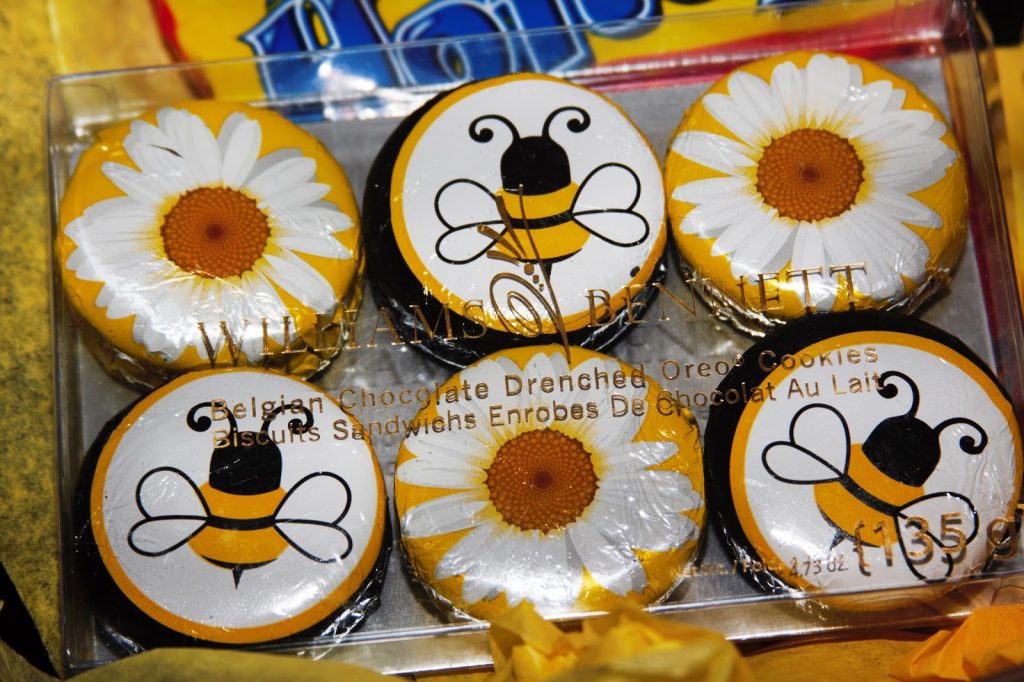 These bee and flowered themed candy chocolates were adorable! I had to get them!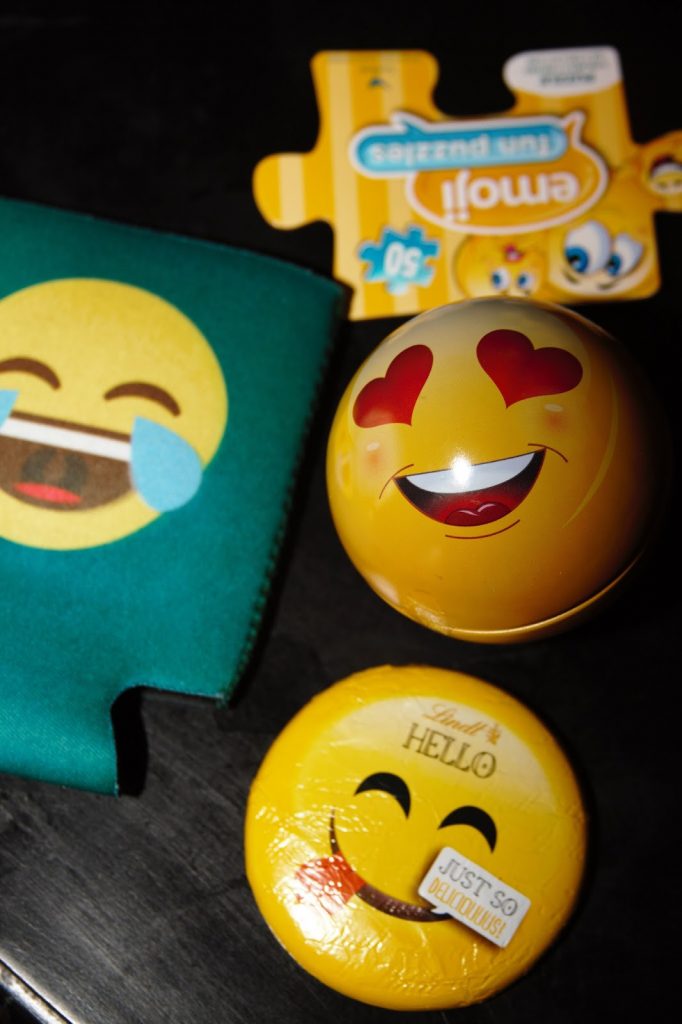 Happy faces and emoticons are easy to find on just about anything.
I went with a koozie, puzzle, and chocolate.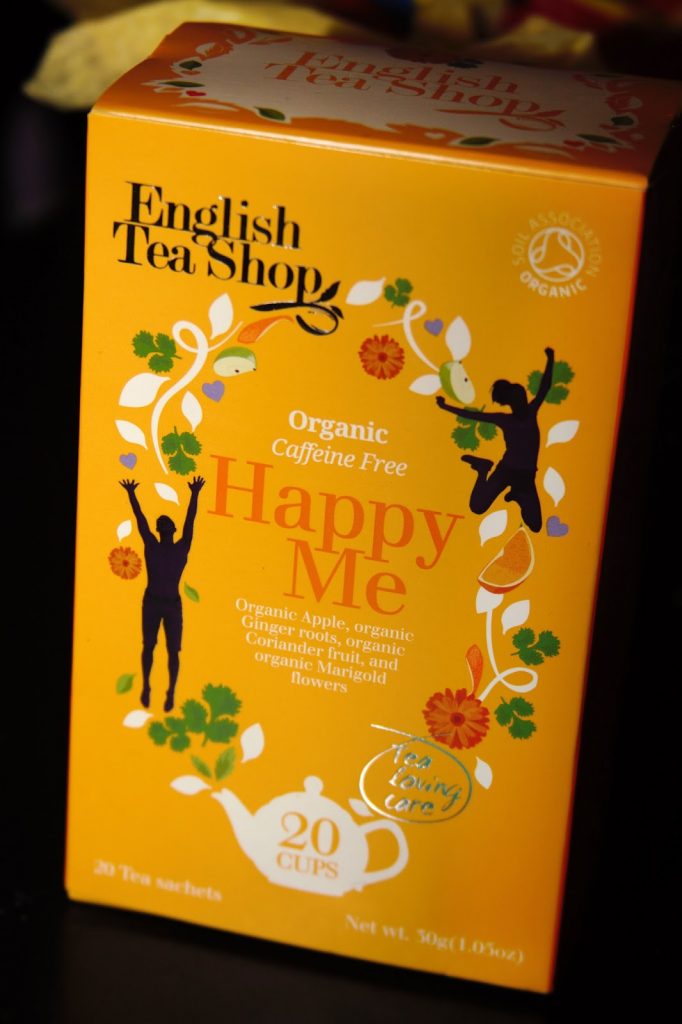 Honey tea (bees, get it?) or this delicious Happy Me tea are a tasty addition.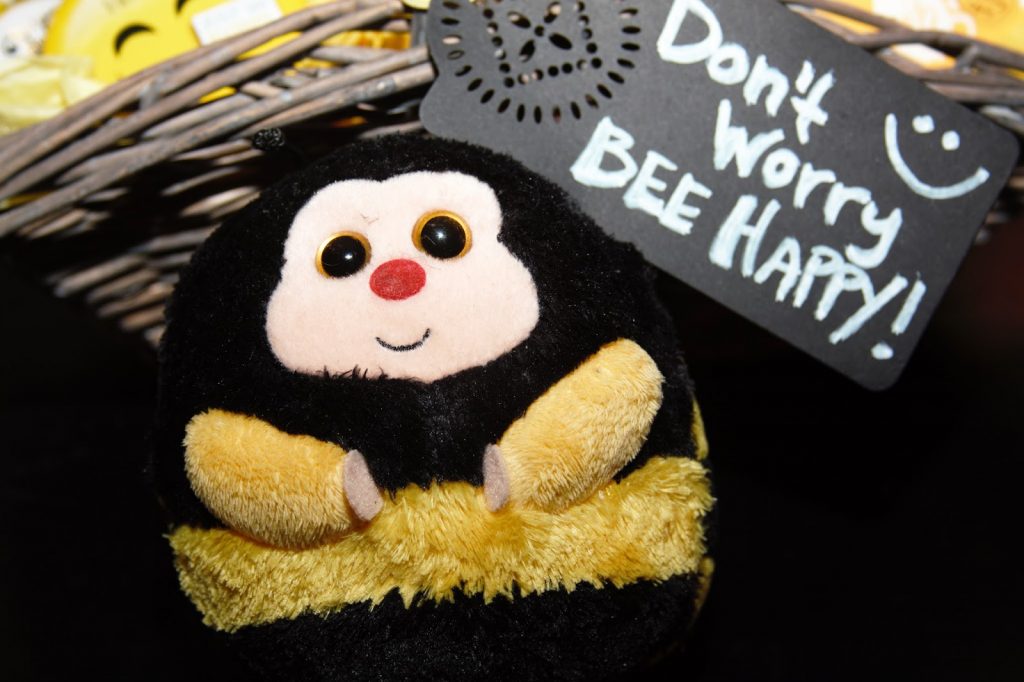 This sweet bee toy was the perfect addition to my basket. Always a kid at heart!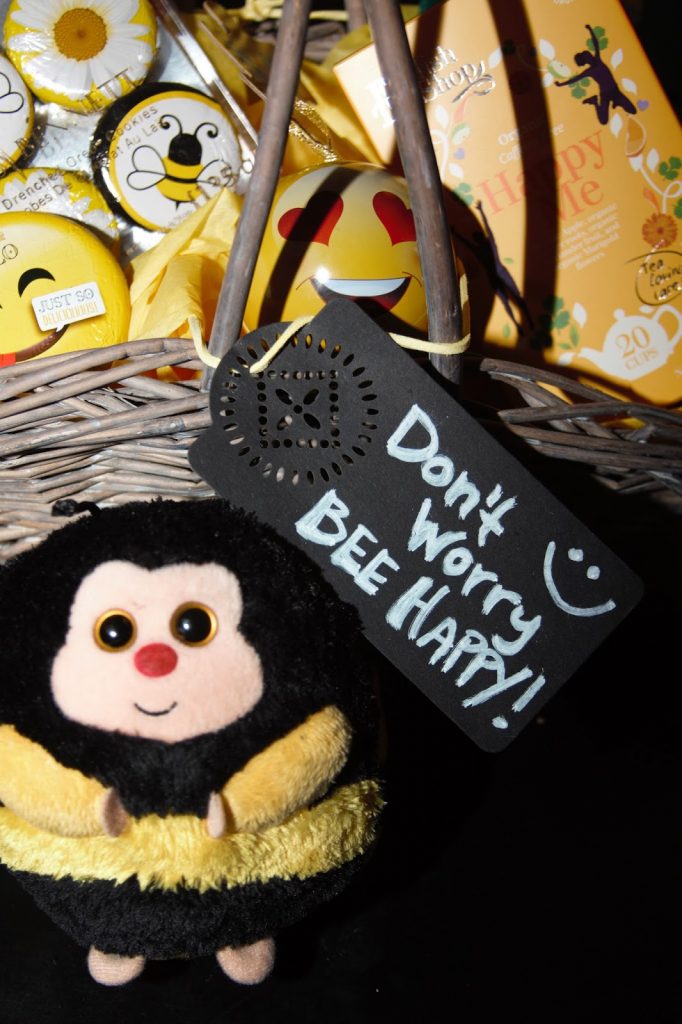 I always stock plenty of decorative gift tags ready for last minute gift baskets.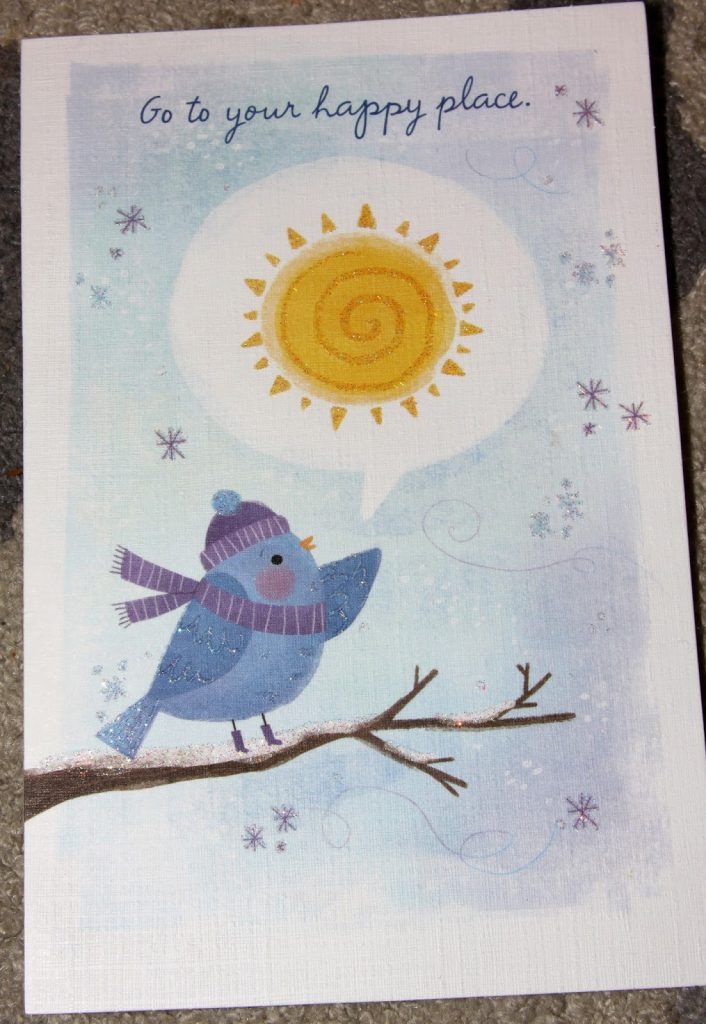 As always I like to include a handwritten note in a card for my friend.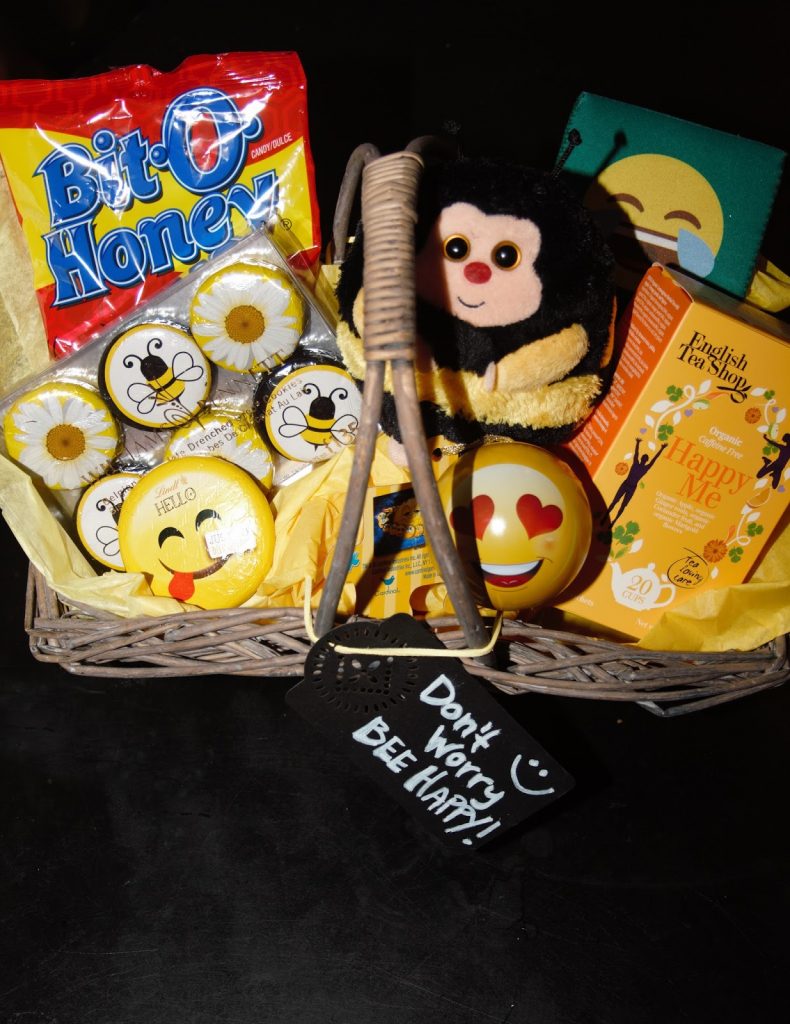 This Don't Worry Bee Happy themed gift basket is perfect for
birthdays, holidays, and just because!