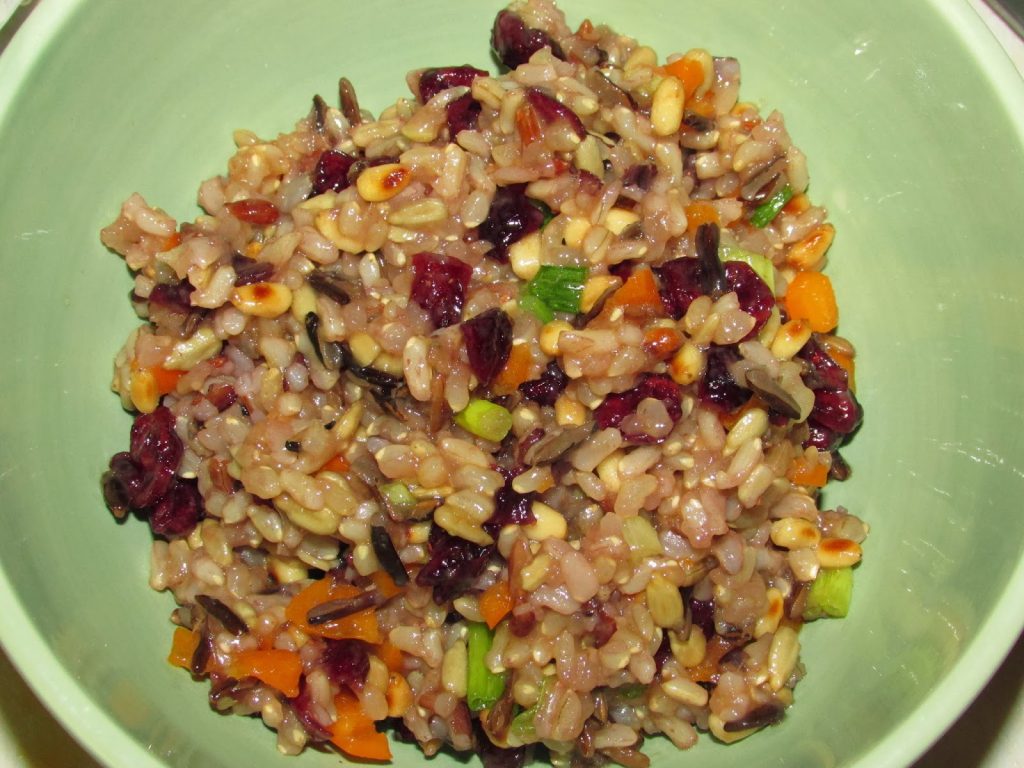 Here's another delicious recipe from Hometown Harvest!
This vegetarian rice salad tossed with a tangy dressing is a nice change from traditional dinners.
The mix of colors, flavors, and textures makes for a fun entree everyone will enjoy.
Scroll down to see the winner of the Hometown Harvest cookbook!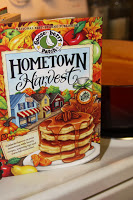 Ingredients:
Serves 8-10
3 cups cooked wild rice
1-2 bunches green onions, sliced
1 cup dried cranberries
1 cup red pepper, diced
1/2 cup salted roasted sunflower seeds
3/4 cup pine nuts
Honey Ginger Dressing:
2 tsp orange juice (or frozen orange juice concentrate)
2 Tbsp honey
2 tbsp toasted sesame oil
1 Tbsp rice wine vinegar
1 Tbsp soy sauce
1-2 Tbsp ginger
Whisk all ingredients together, adding ginger to taste.
Directions:
Combine all ingredients except pine nuts in a large salad bowl.
Toss to mix and set aside.
Toast pine nuts in a dry skillet over medium high heat, stirring until fragrant.
Cool slightly and add to salad.
Drizzle with Honey Ginger Dressing; stir thoroughly to combine.
Cover and refrigerate until serving.
*Recipe from
Gooseberry Patch
's new cookbook
Hometown Harvest
.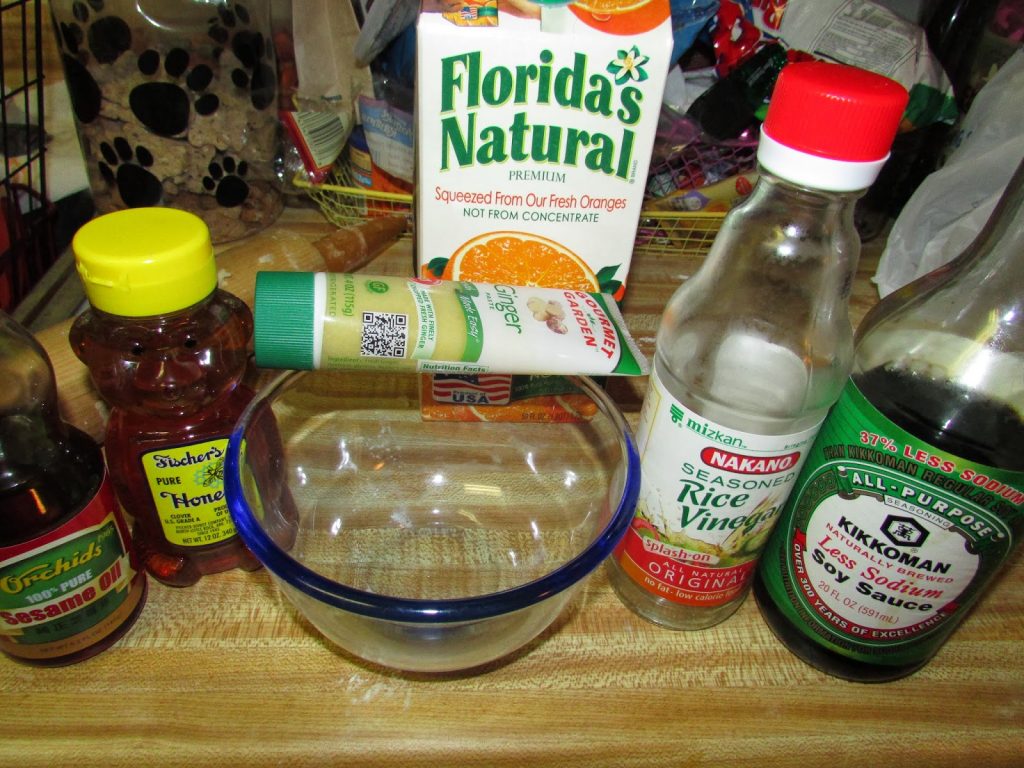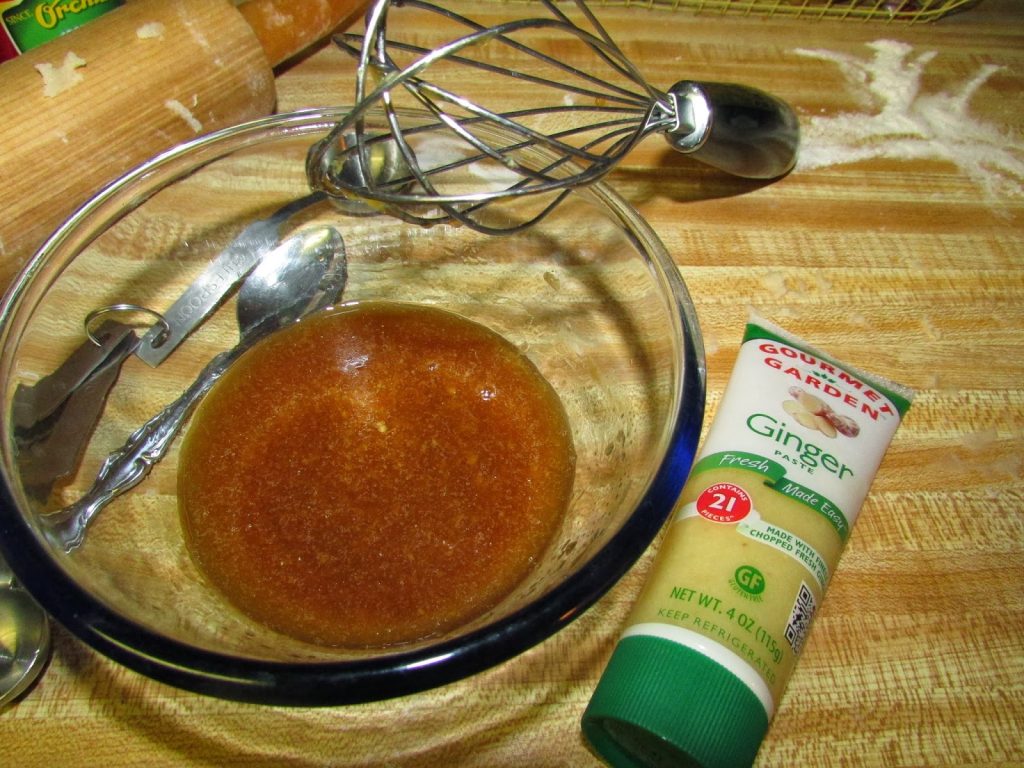 For the dressing simply whisk all ingredients together, adding ginger to taste.
I used about 2 Tbsp of ginger paste.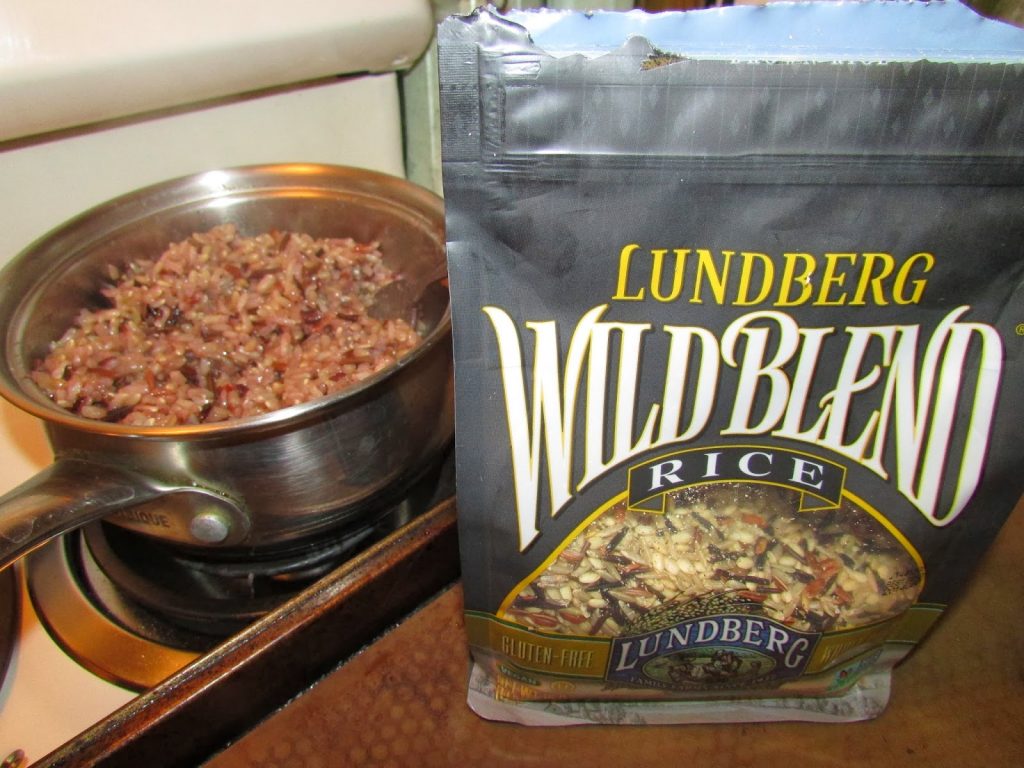 Cook 3 cups of wild rice and let cool slightly.
(About 1 – 1 1/2 cups uncooked rice)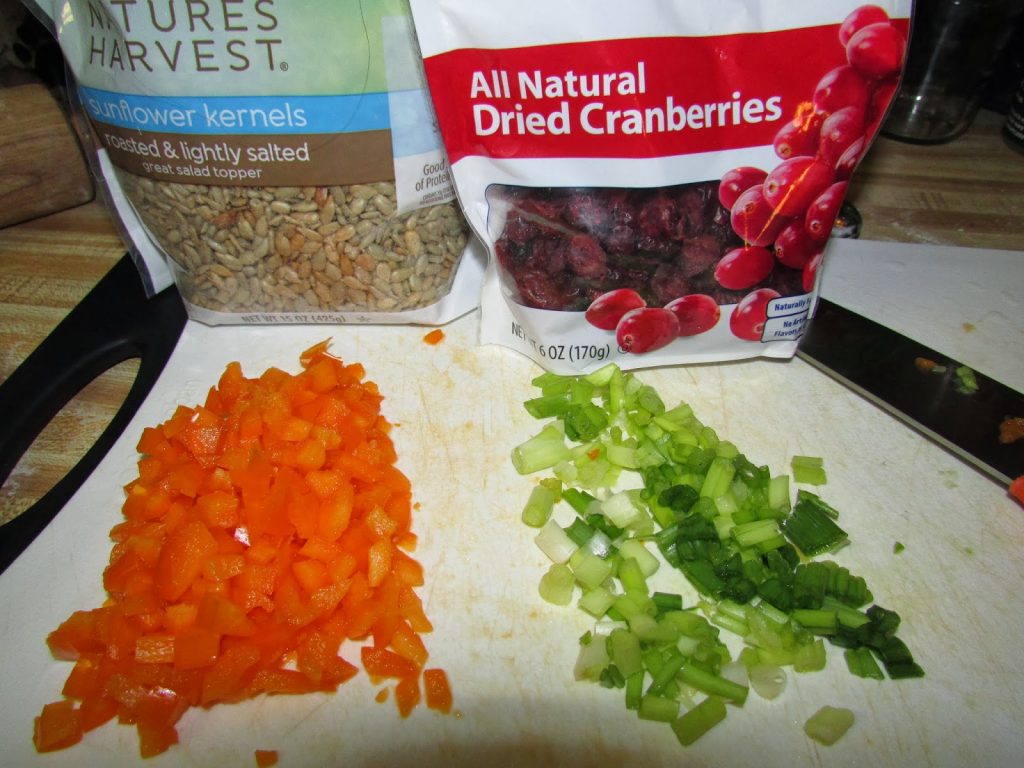 Chop up all you ingredients.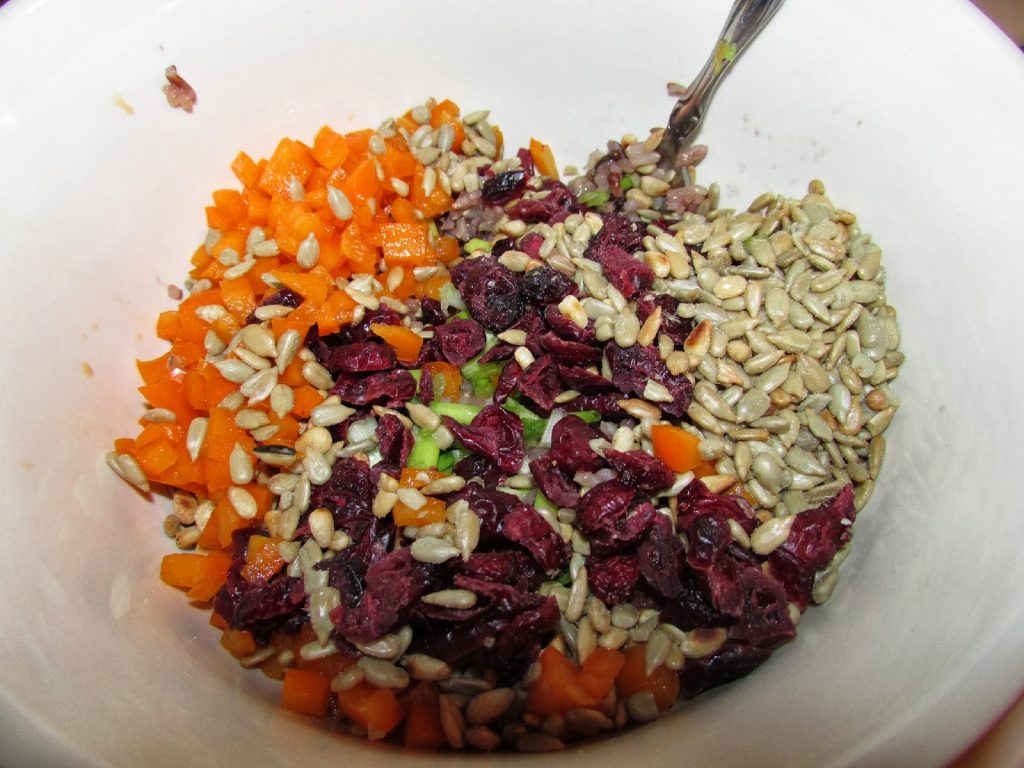 Mix all ingredients except pine nuts in a bowl.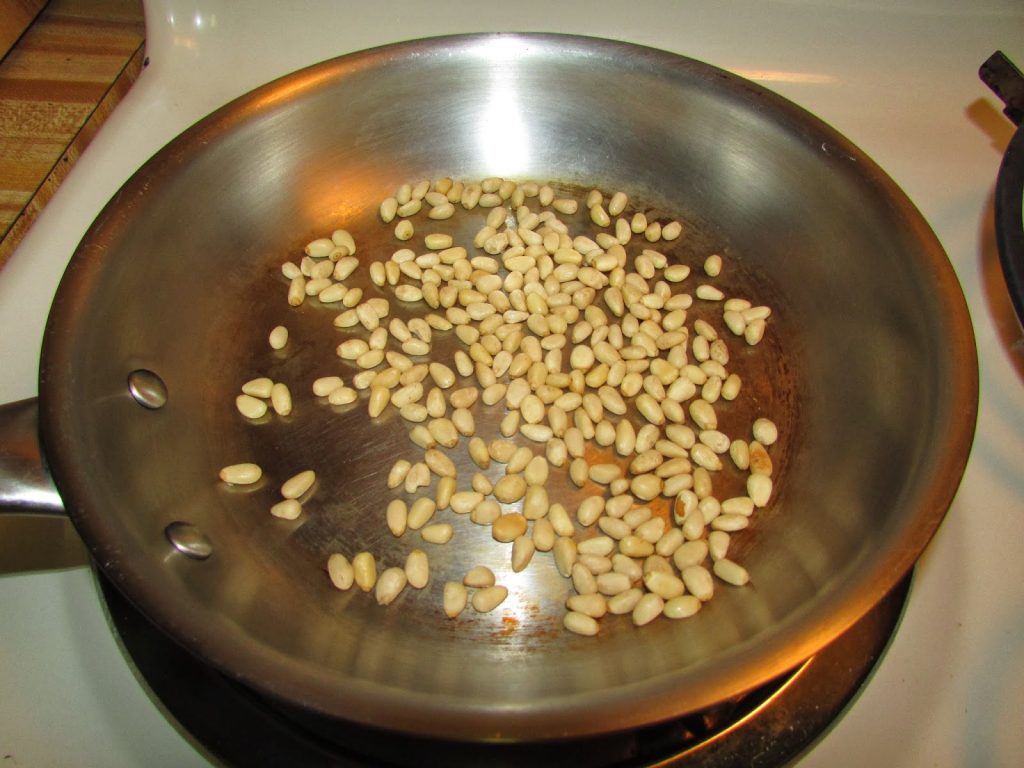 Toast dry pine nuts over med high until golden, about 2 minutes or so.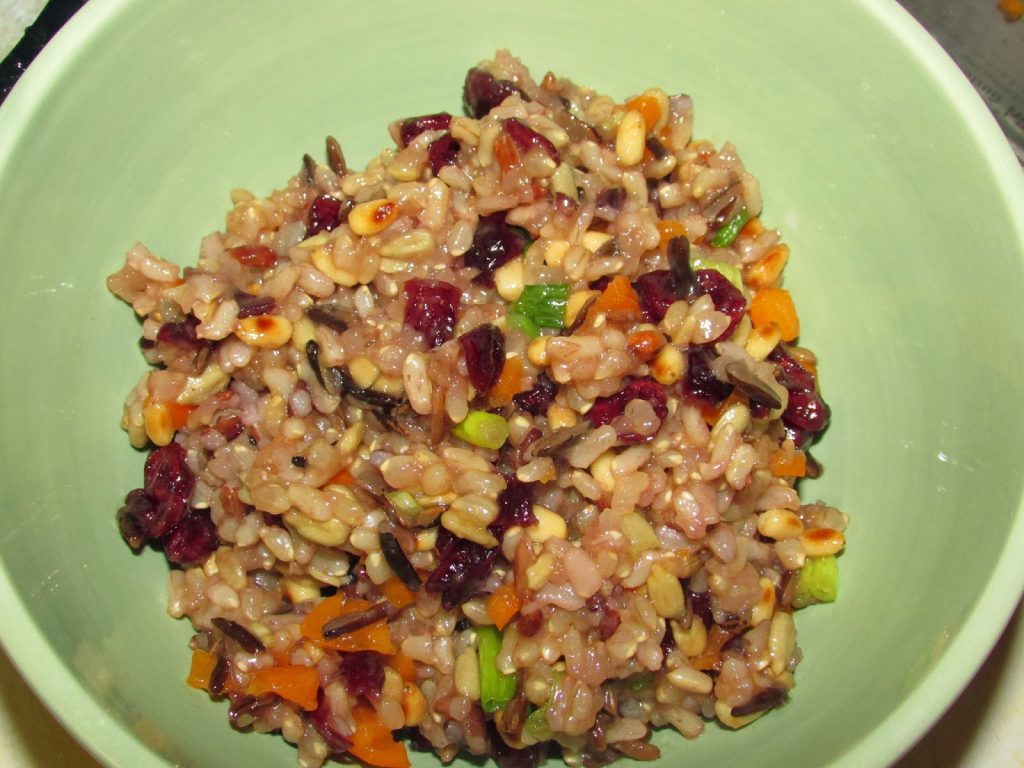 Add pine nuts and combine. Enjoy!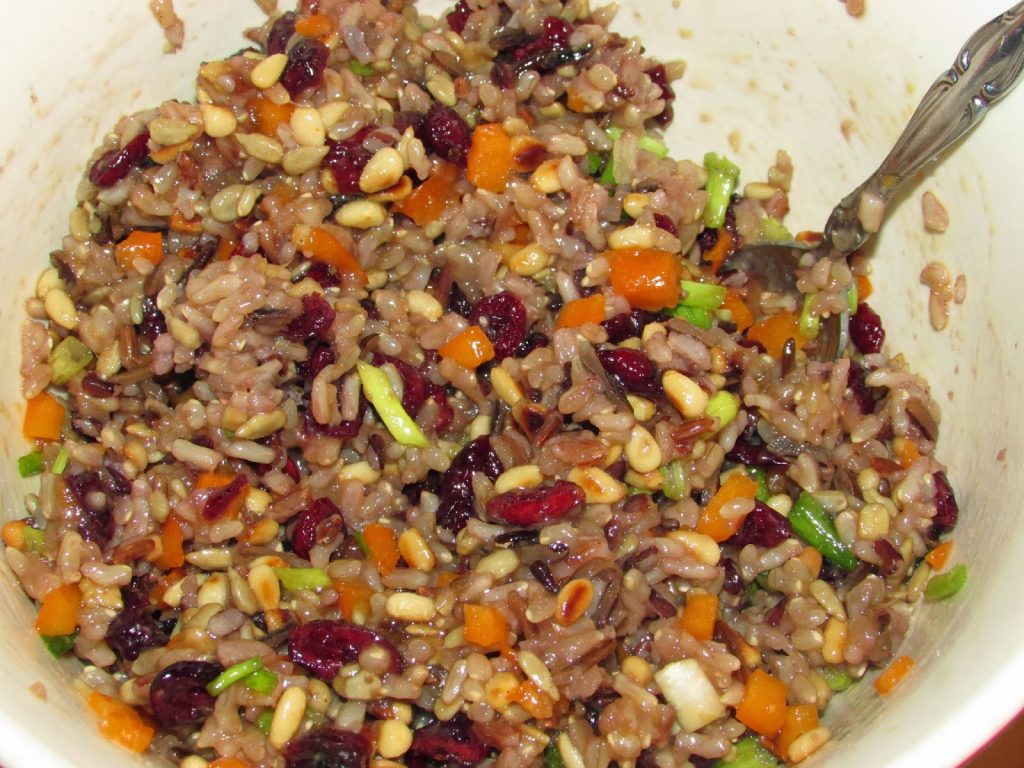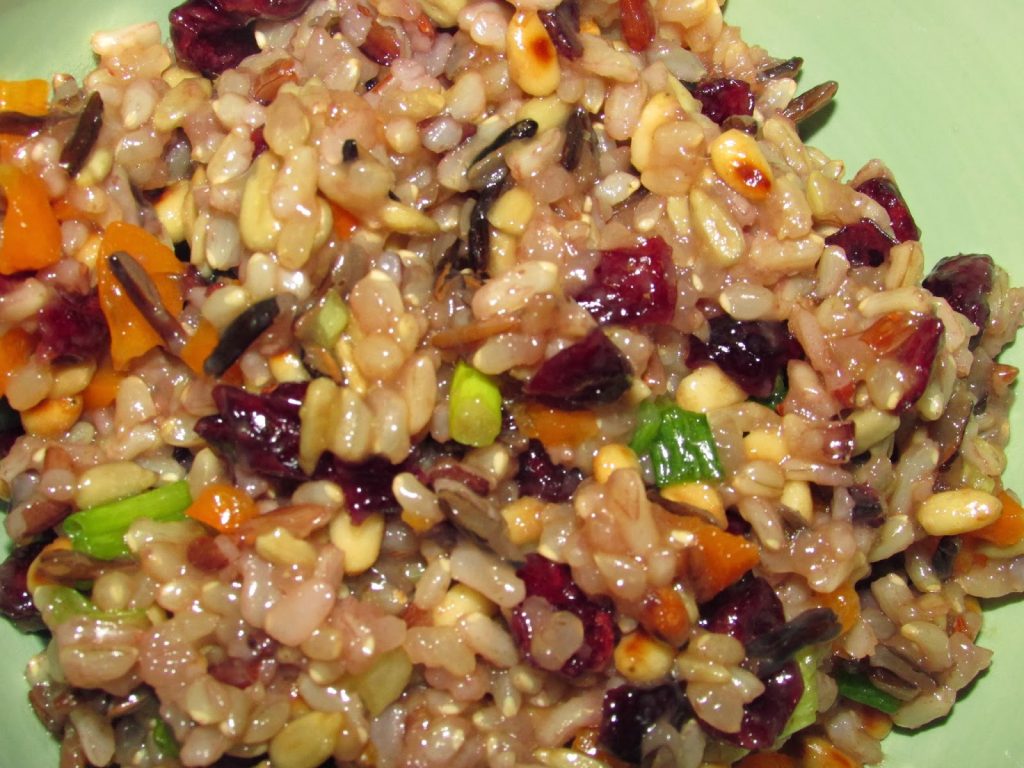 Serve warm or refrigerate and serve chilled.