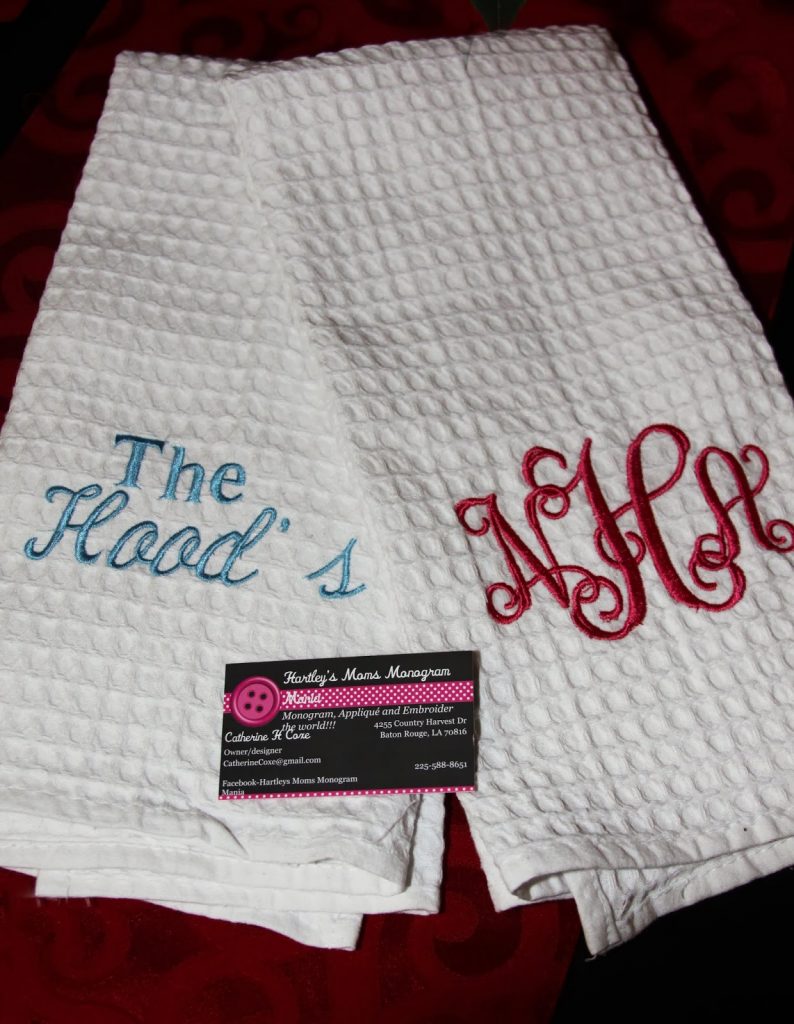 You can enter to win below (you can earn up to 5 entries) to win a set of personalized kitchen towels (pictured above).
Y'all know I love to find unique handmade items for gifts and I usually find them on
Etsy
,
Facebook
, and
Instagram
. I love supporting fellow Stay at Home Moms, Military Wives, and Small Business Owners and I feel that the products I get from them are not only more unique and creative than buying from the store but also more affordable and better quality. So, as luck would have it, I was scrolling on Facebook one day and a "recommended page" came up on my timeline:
Hartley's Moms Monogram Mania
. I checked out the page and saw that she made adorable embroidered shirts, purses, hats, stockings….and the list goes on! This girl can do it all!
The first thing I ordered was a Child's Chef Hat for my sweet Ava's birthday. I contacted Catherine, the owner, and asked her a few questions about size, and she responded promptly. I received the hat, which fit Ava to a "T", and was personalized with her name is pink cursive letters. I was in love!
She makes these hats in adult sizes too and I cannot wait to order a matching one for me!
How cute is Ava, my little mini me and chef in the making?!
Next I contacted Catherine with a request. I saw a design online and wanted to know if she could embroider it on a shirt for Ava to wear this Fall. She researched, found the design I wanted, and made for me, complete with Ava's name, within a week or two.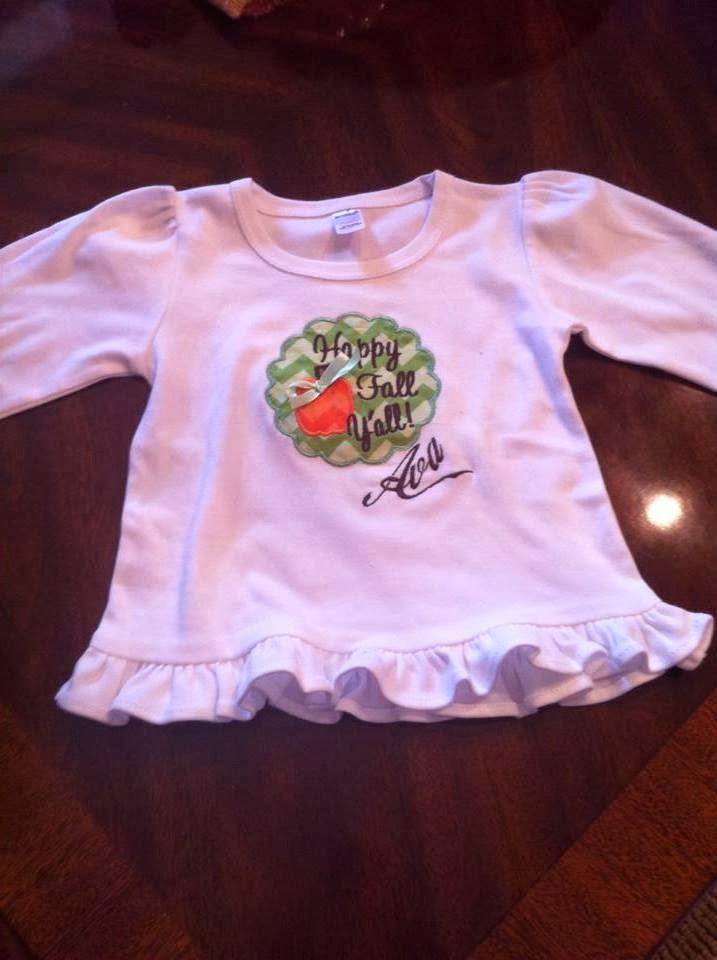 This is another great thing about ordering custom items from a small business: you can contact them directly. You can find a design you like and see if they can create it for you using the clothing you want, along with the colors and personalization you want. And usually it is cheaper than buying from a store and you are supporting another Mom and/or small business.
One more thing: if you are happy with your purchase then always spread the word. Whether you write a review, like their Facebook/Instagram/Esty pages, leave great feedback, or simply post a picture and tag them. This helps their business grow and a lot of times they reward you with giveaways and referral or reorder discounts.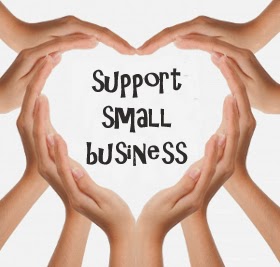 Be sure to like her Facebook
page
and spread the love!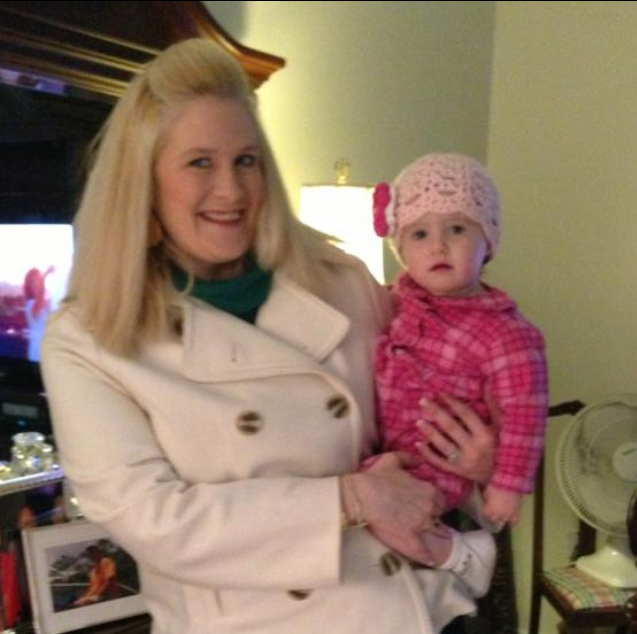 What can I tell you about myself?
My name is Catherine
Stickney. I am the mother of the most amazing two year old girl on
the planet. (Don't all moms feel this way about their daughters??)
I
am also the wife of David Stickney, the best Car Dealership Manager ever
(in my opinion).
I am a lifelong resident of Baton Rouge, LA and a
graduate of Louisiana State University, with a degree in General
Studies and minors in Animal, Dairy, and Poultry Sciences, History, and
Religious Studies. My day job is an Insurance adjuster for one of the
top Insurance companies in the country.
I adjust for damages to Homes
and businesses.

So, how did I start doing embroidery, you ask? Well, all of my life
I have never felt that I was creative. I had more of a
science/technical mind. I always wanted to be that crafty girl that
everyone envied, but it just wasn't in me. Then, I had my daughter,
Hartley, and everything changed. I promised myself that I would do
crafts and art projects with her. I started enjoying those and was
looking for other ways, I found that my eye for decorating was even
getting better, and then I thought of monogramming, and how many fun
things I could make for her, if I could do embroidery. So, I got online
and ordered a Beginners embroidery machine, and I loved it!!! I loved it
so much that I outgrew my machine within a few short weeks, and
upgraded my embroidery machine to a bigger and better model.
Once people find out that you can monogram, they come out of the
wood works wanting things personalized, so, I decided it would be a great
way to make a little extra money for me and my family (Well, once I pay
off that bigger and better machine).
Please like my page on Facebook and enter the contest below!

We are giving away a set of waffle kitchen towels ($20 value) like the ones pictured below.
You can choose the color and whether you want a monogram (my favorite!), your first and/or last name, or a design.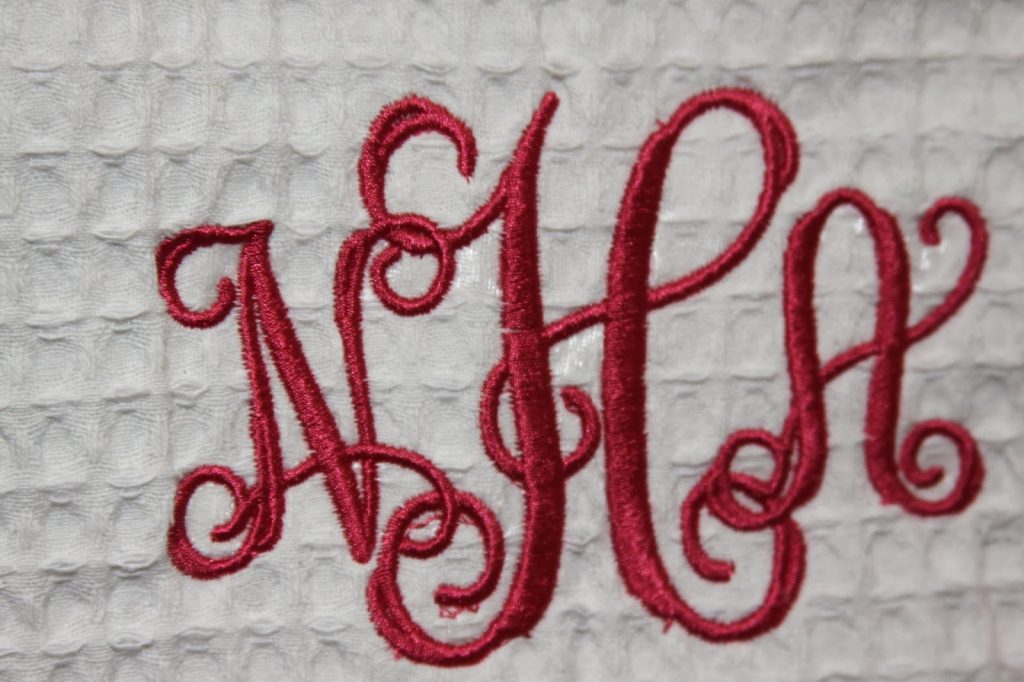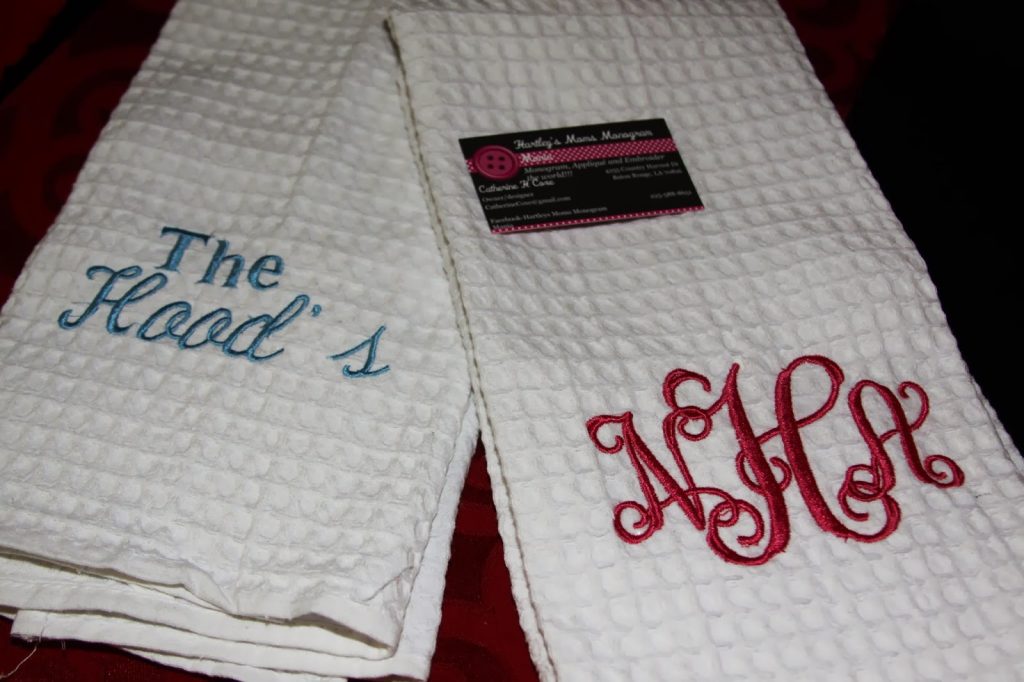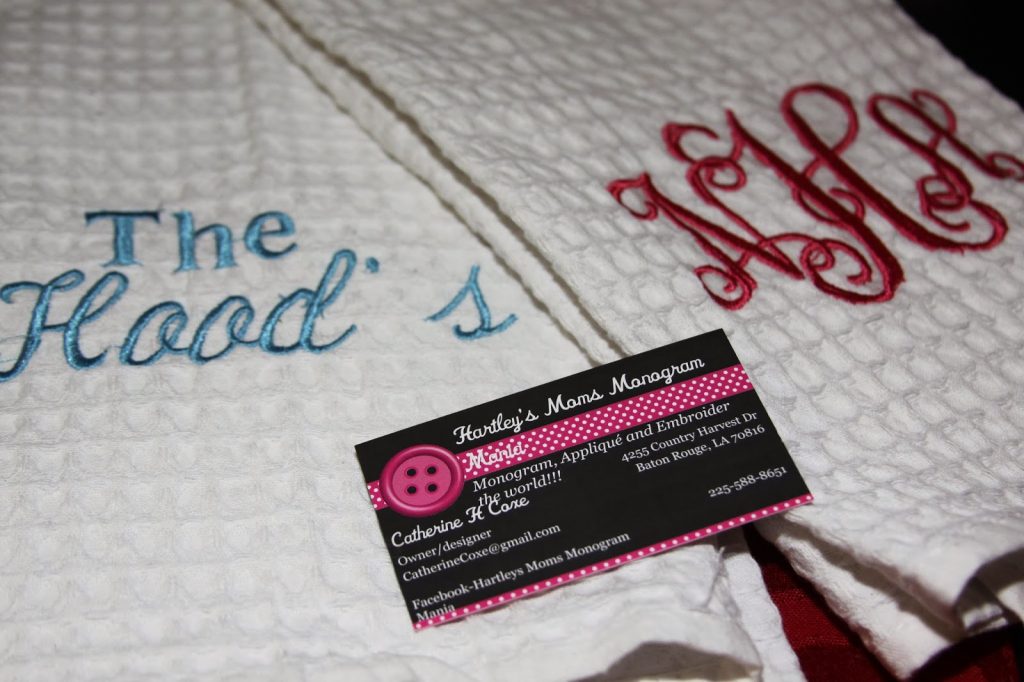 Enter to win here: