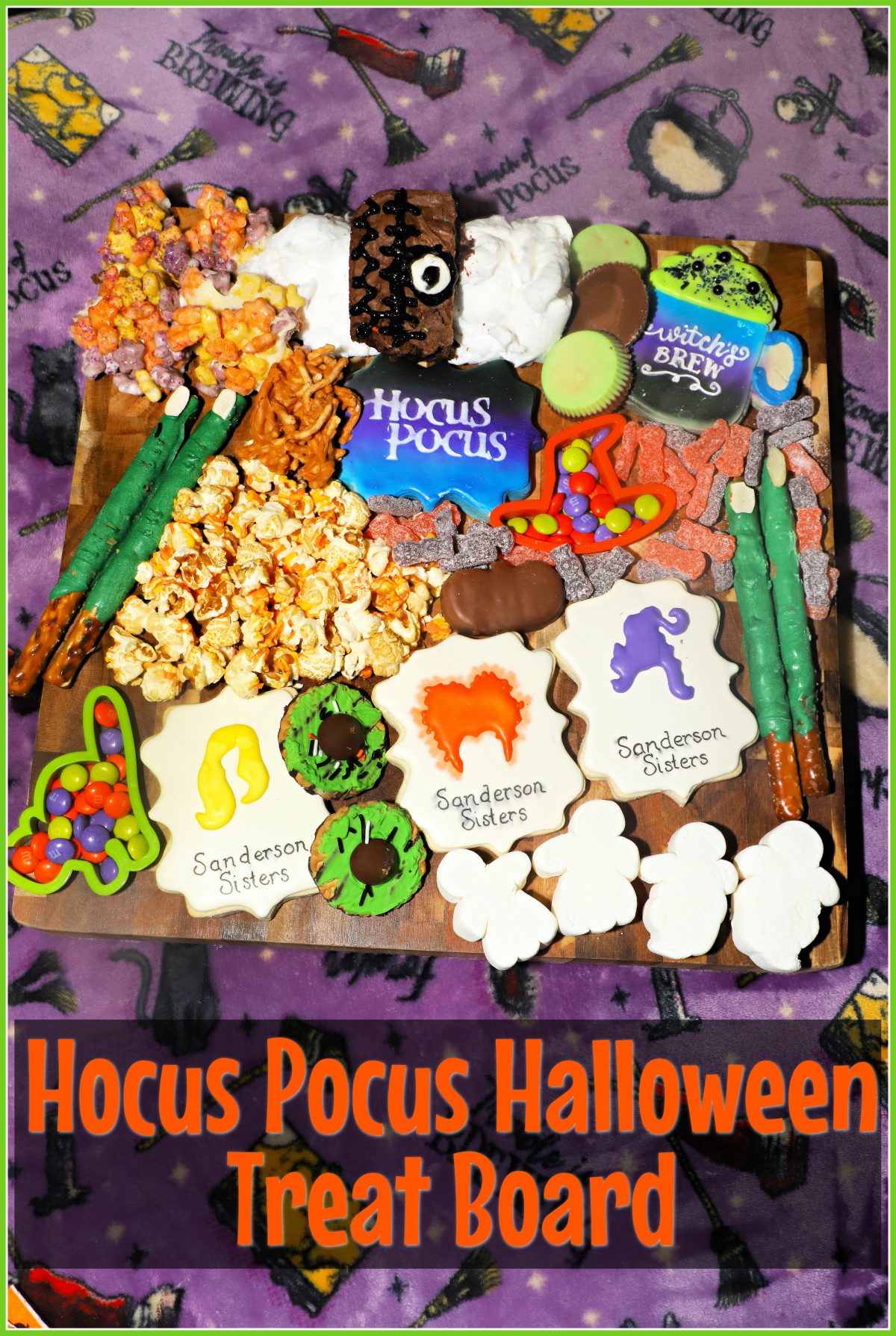 Halloween Movie Night is made even better with bewitching Hocus Pocus Halloween Treat Board for sharing during the show!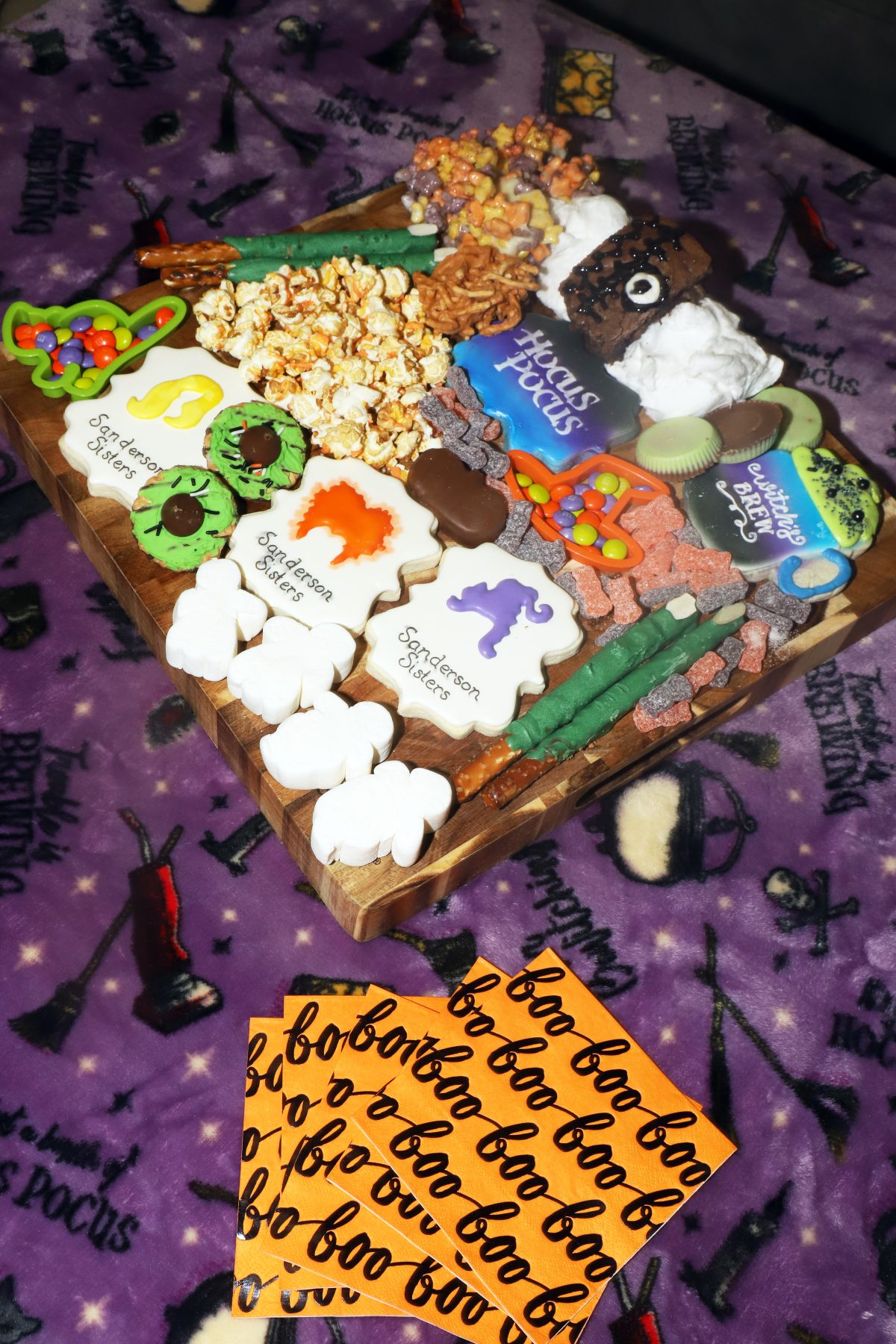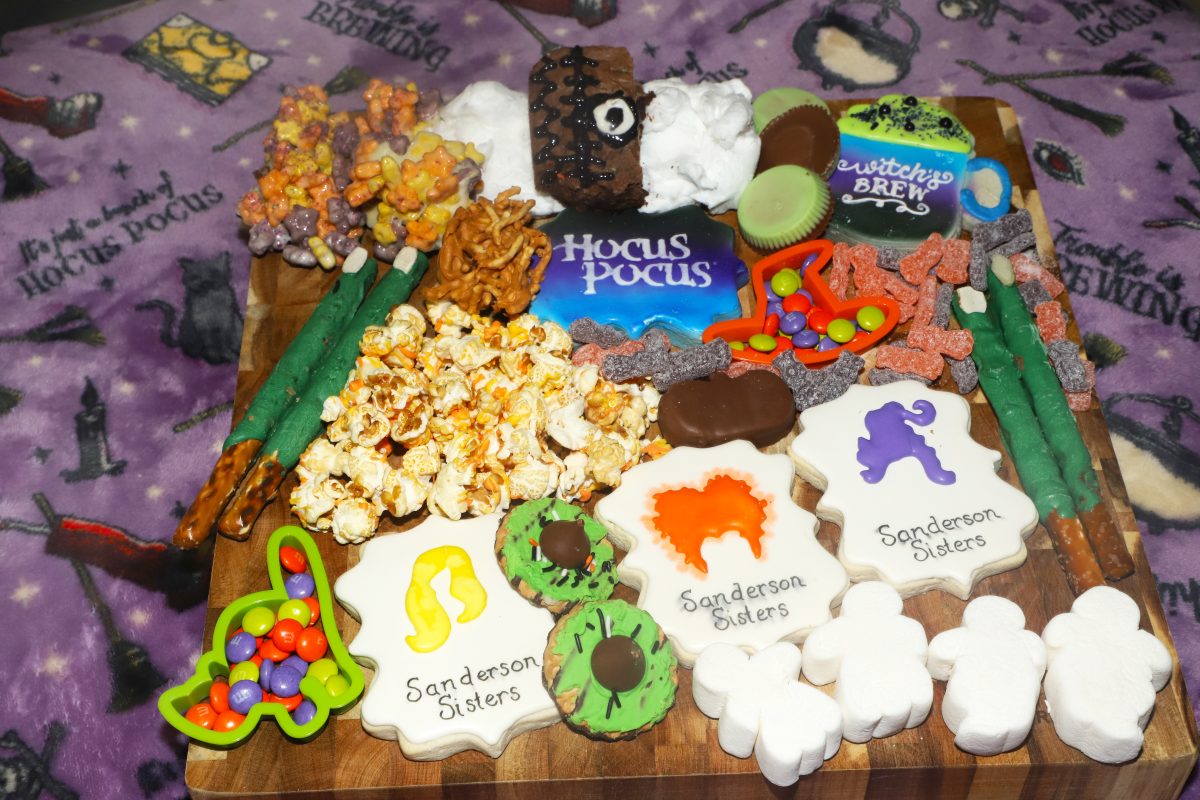 Hocus Pocus Halloween Candy Treat Board
Ingredients:
Hocus Pocus themed cookies, assorted
Halloween themed candies like M&Ms, Oreos, popcorn, Reese's Cups, KitKats, and Sour Candies
Homemade themed treats like Witch's Hat Cookies, Peanut Butter Haystacks, Spell Book Brownies, Witch Finger Pretzels, and Marshmallow Cereal Bars
Halloween themes Marshmallows and Cotton Candy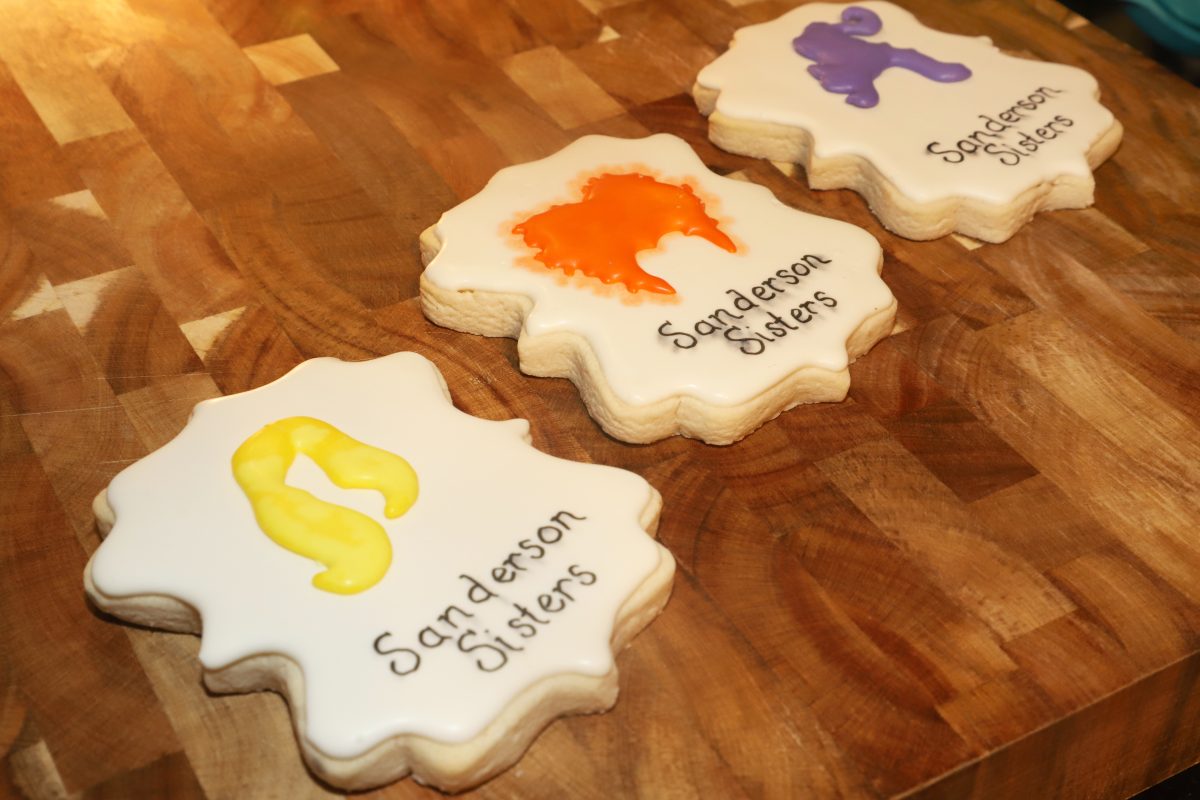 This dessert tray was inspired by these fun Hocus Pocus themed cookies I ordered for the Hocus Pocus 2 premier night last month!
I collected a bag of random Halloween themed candies from different events and stores such as
&M's, candy corn flavored popcorn, ghost shaped marshmallows, and spider web cotton candy.
I knew these would be a fun treat for movie night and Halloween!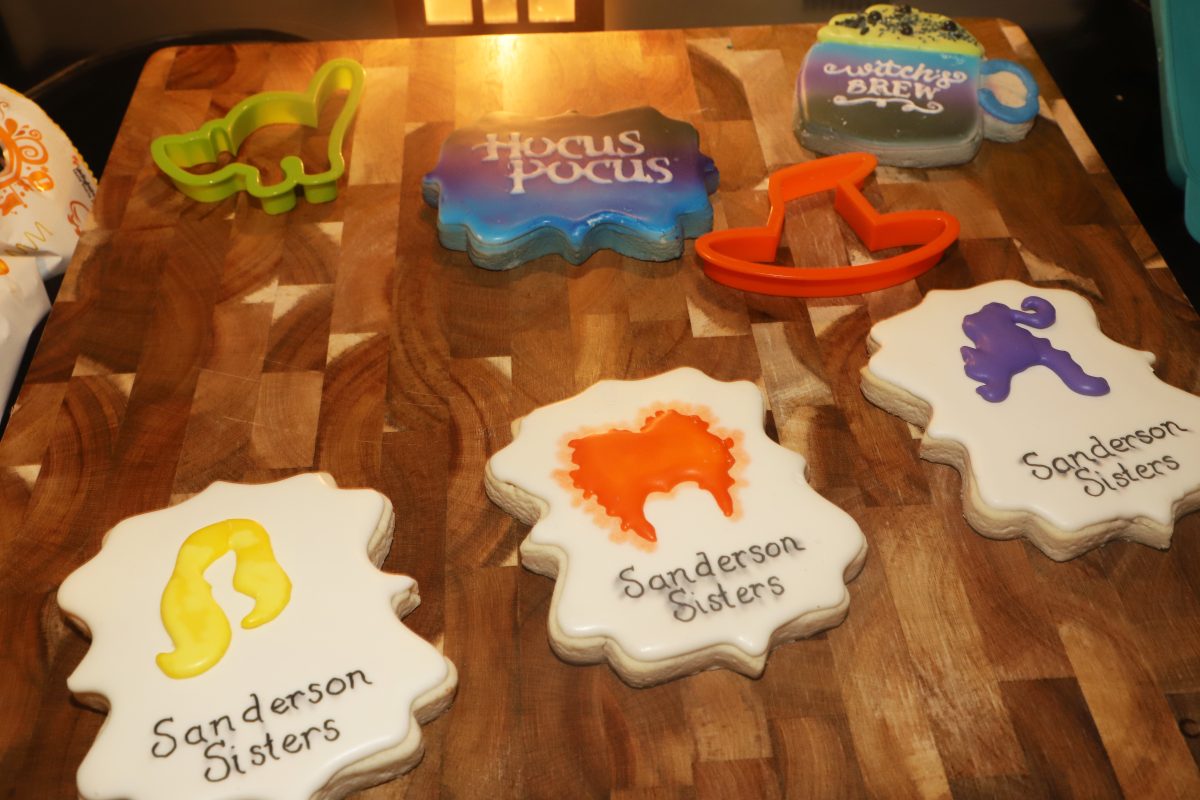 Start with a large platter or board. I have a big square wood board from Aldi that I love.
Add your cookies in the center since they are the "stars" of the board.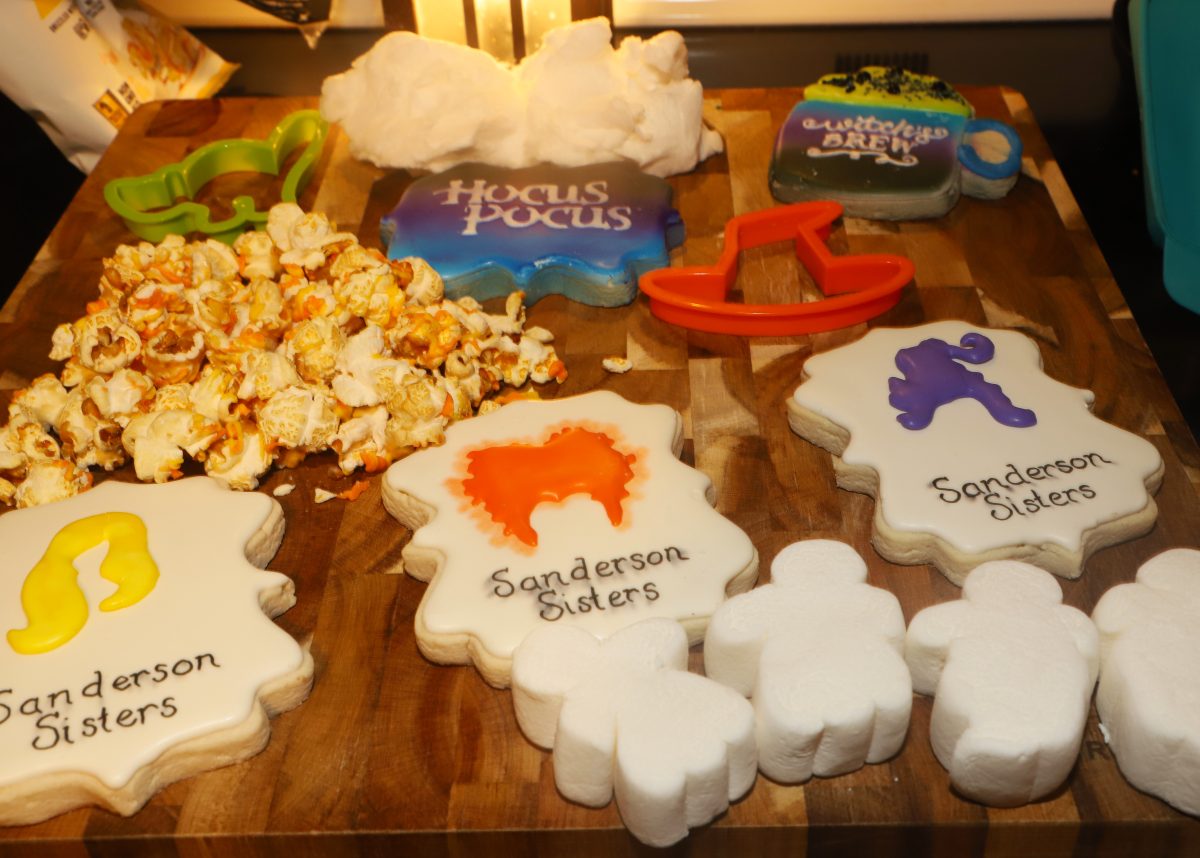 Now add cookies cutters and small bowls in corners and other open spaces.
Then start to fill in the holes with larger candies like marshmallows and popcorn.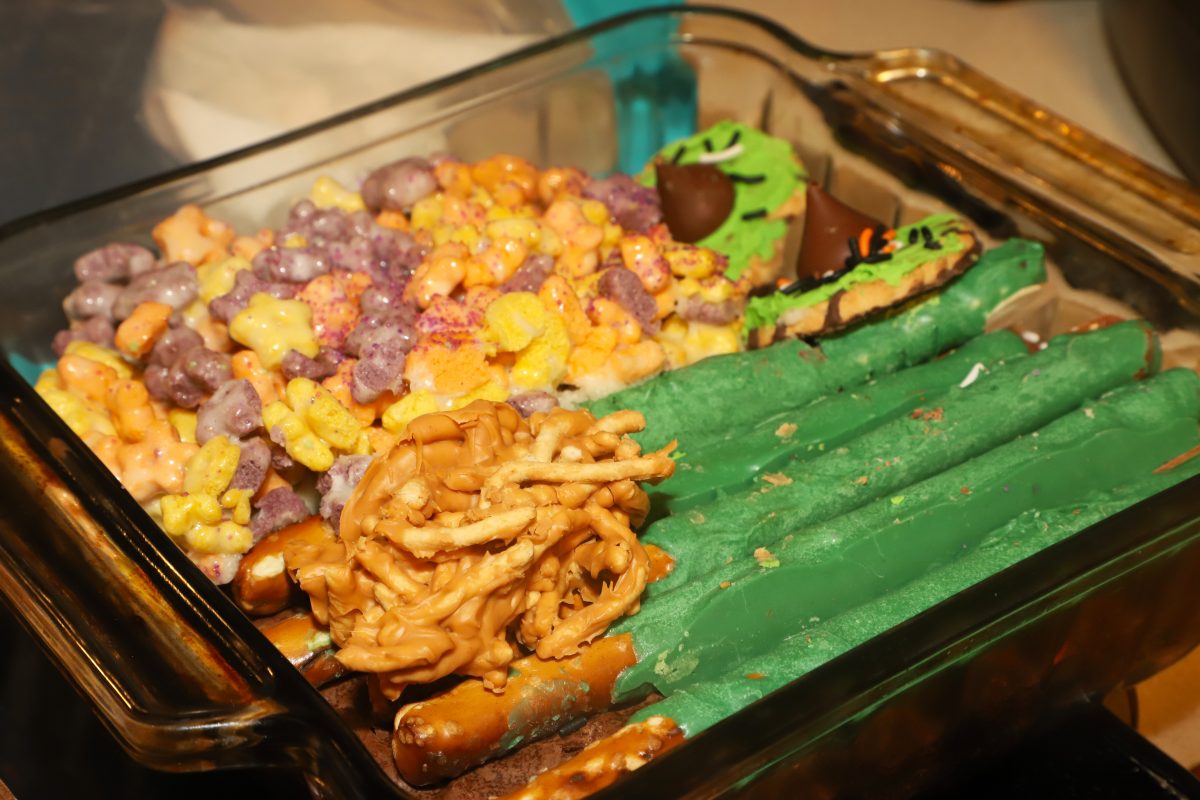 I also saved a few of each of my Hocus Pocus treats I have made this year to add to our board!
Here are the recipes for each:
Wicked Witch Finger Dipped Pretzels
Hocus Pocus Marshmallow Cereal Bars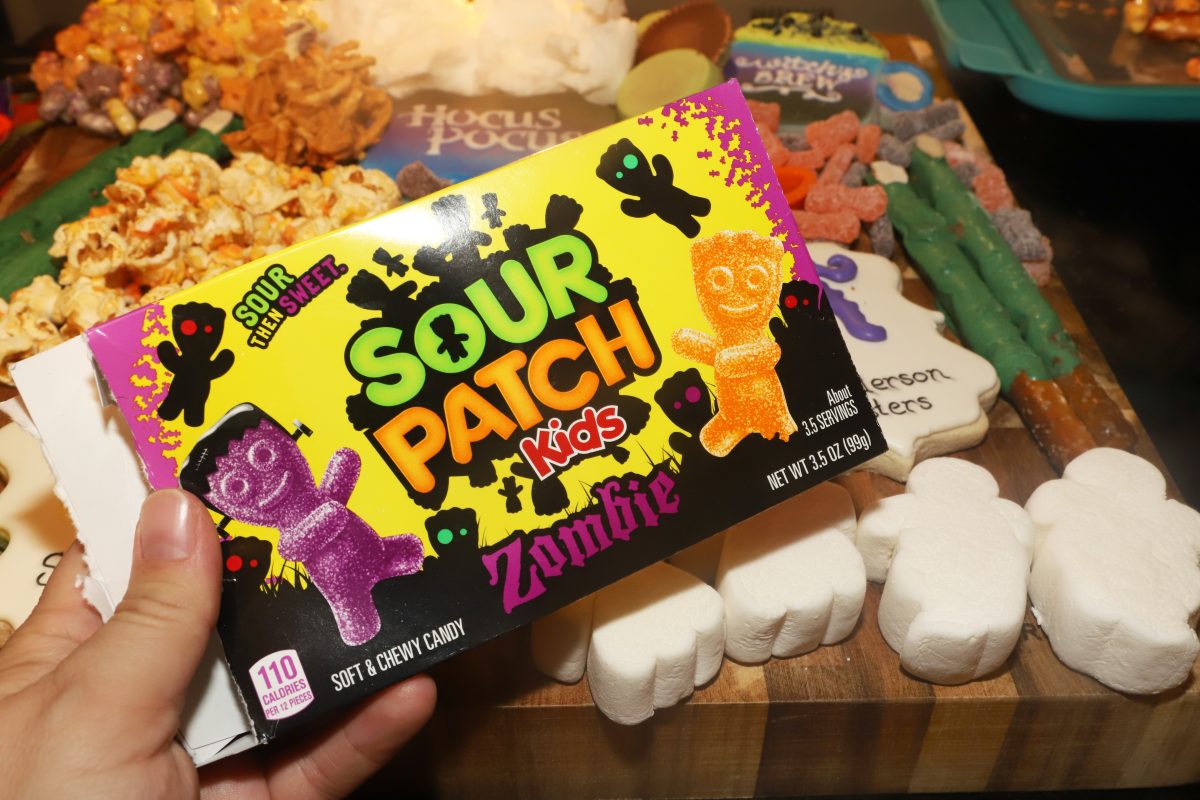 I found these Zombie sour candies I knew my kids would love!
Inspired by Billy Butcherson in the movie!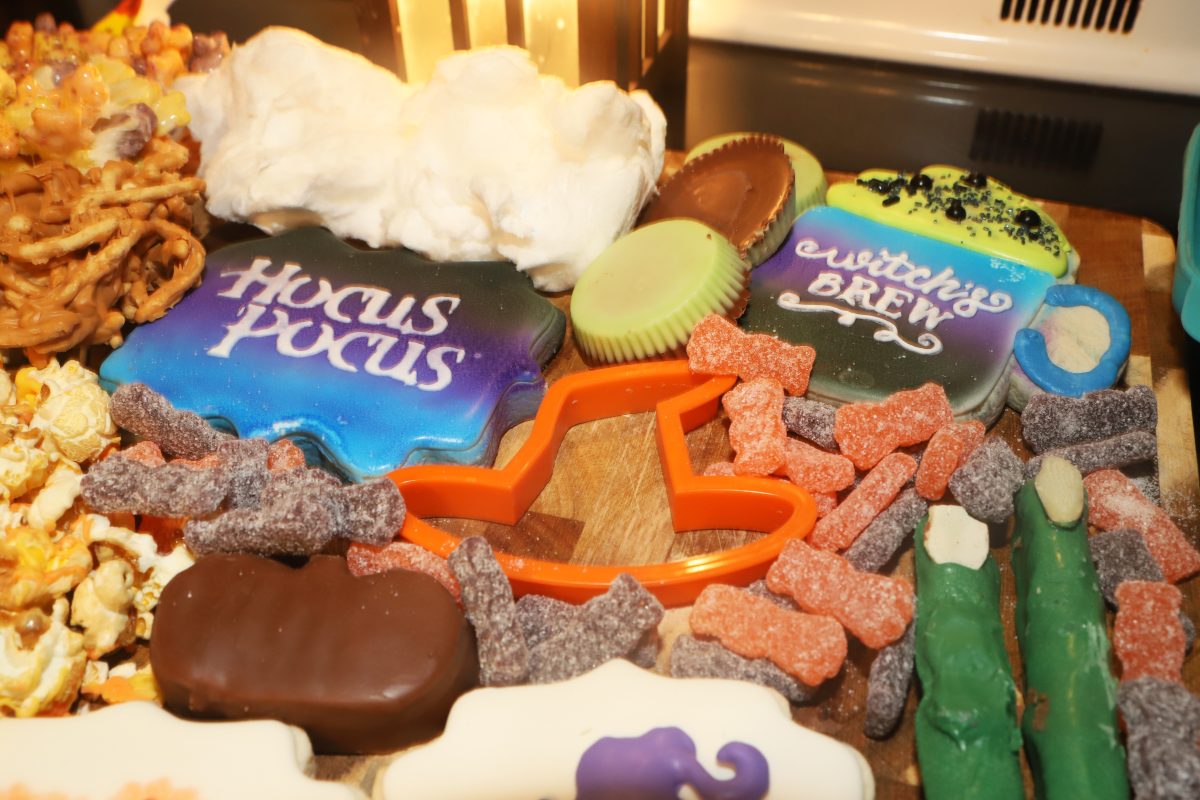 Add all your treats including chocolates and candies.
Fill in the cookies cutters (witch hat and black cat) with small candies like M&Ms.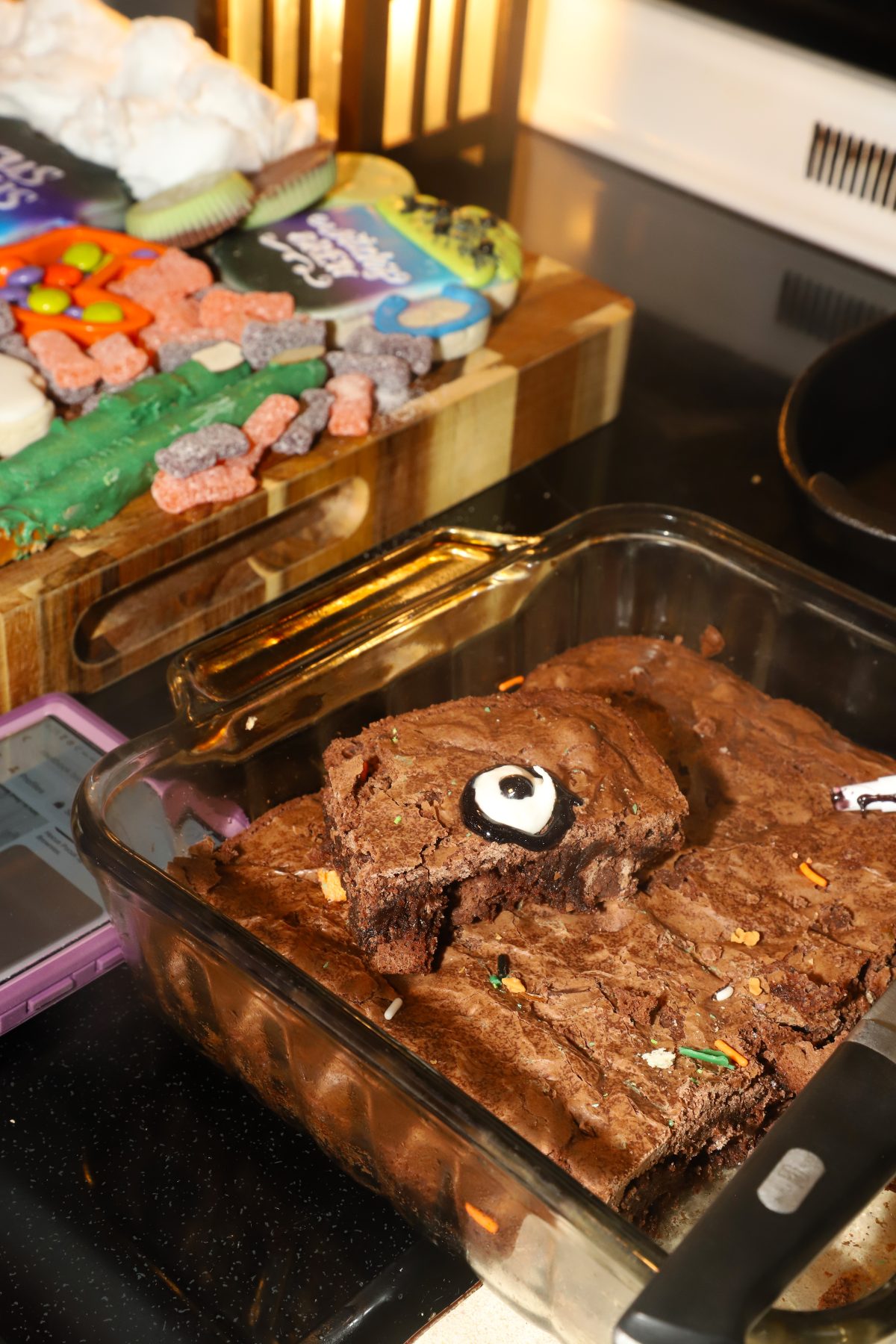 Finally what is Hocus Pocus without the spell book, right?
I made boxed brownies and cut a few in rectangles and decorated with black icing and a candy eye.
Add these to your board.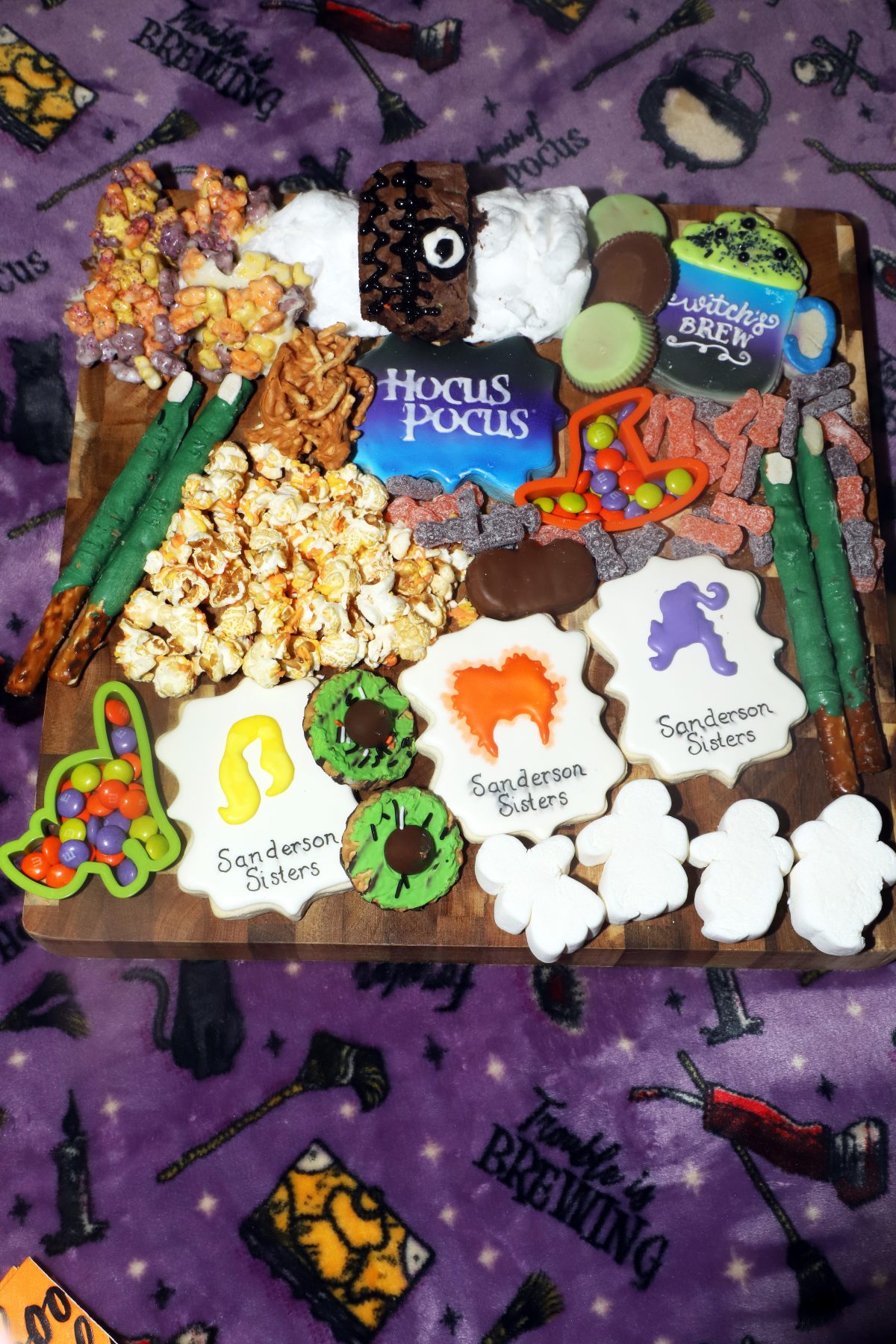 All done and ready to eat!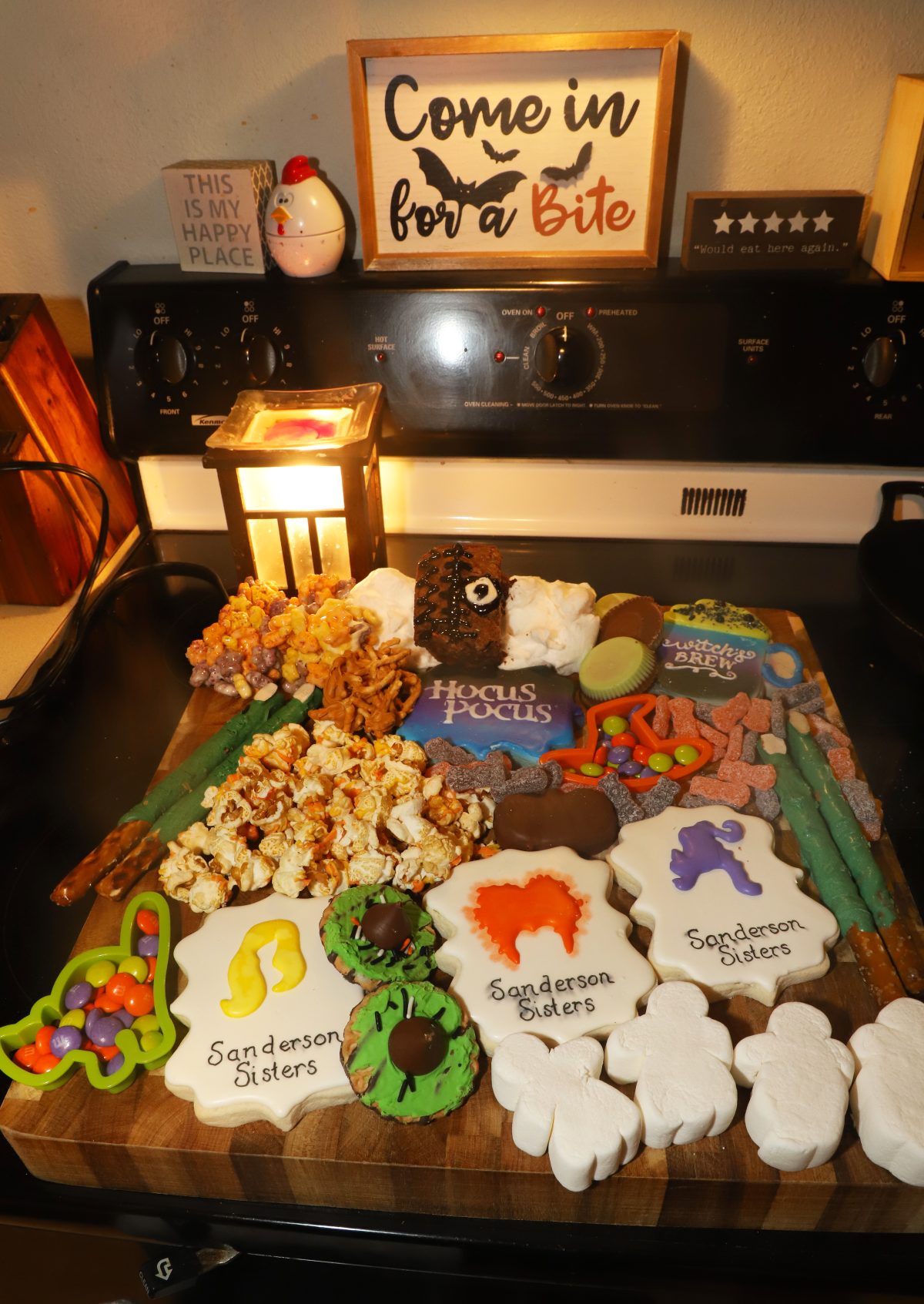 Happy Halloween movie night!
Hope you love Hocus Pocus 2 as much as we did!