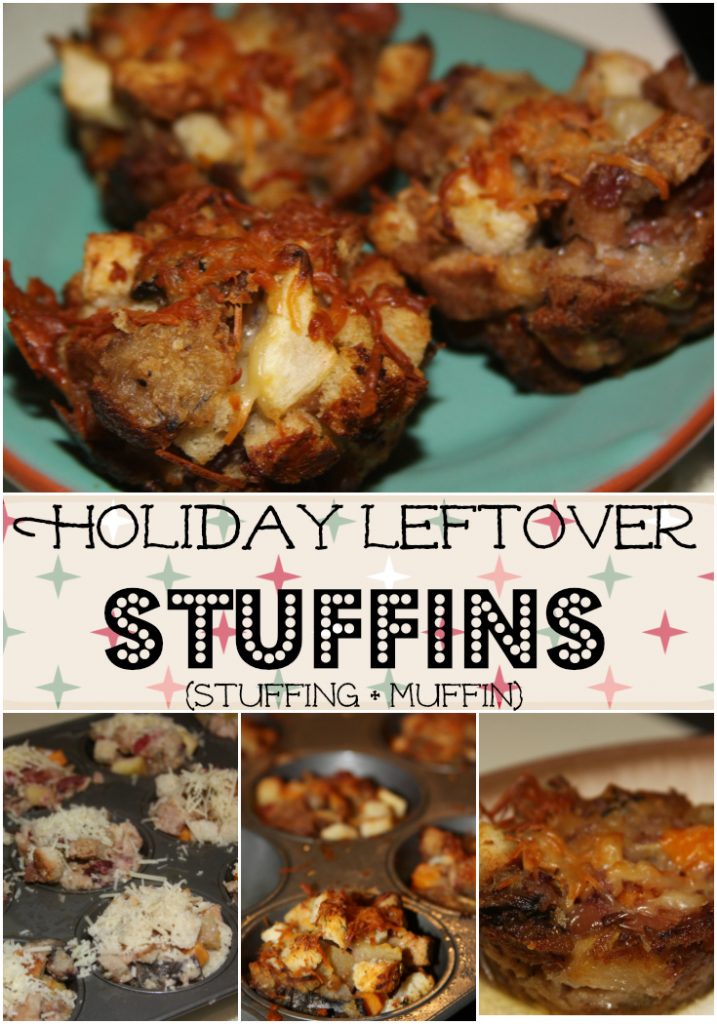 Y'all know I am all about cooking, especially during the holidays. But every year I cook wayyyyy too much and we always have leftovers! My Mom always makes the stuffing and every year it's a different recipe. This year she mixed apples, sweet potatoes, mushrooms, onions, cranberries, and sage in with cubed toasted bread, broth, and seasonings. I like to call it "The Kitchen Sick" Stuffing because it pretty much has everything but the kitchen sink added too it! But boy is it tasty! But no matter how tasty it is there are only so many times I can keep eating the same reheated leftover stuffing. So I decided for dinner tonight I would create Stuffins , using the leftover stuffing and baking it in muffin tins.
I add some melted butter and shredded cheese and bake it so it's crispy on top, holds together as a muffin, and stays nice and moist inside. Of course, everyone's stuffing recipe is different so you may have to adjust the cooking time if your stuffing is thicker and less moist like a cornbread base.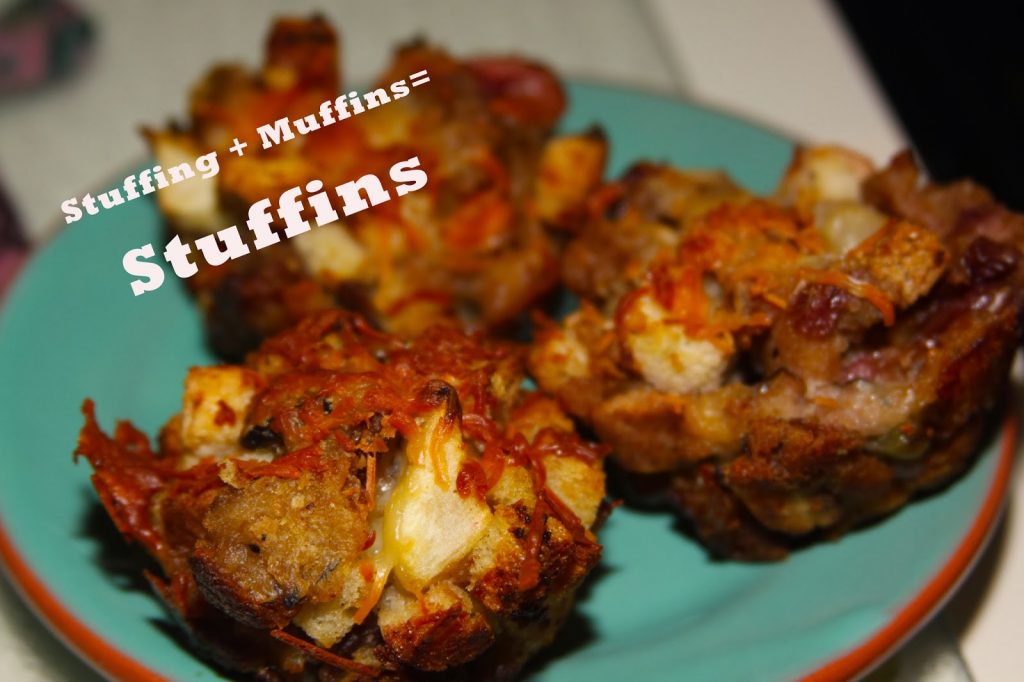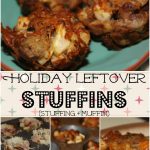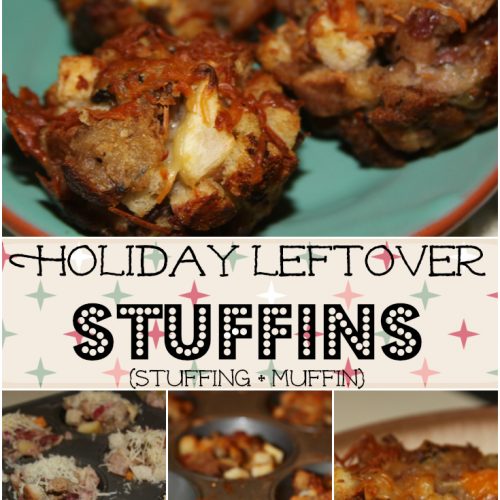 Print Recipe
Holiday Leftover Stuffins
Ingredients
Leftover Stuffing

Melted butter

about 1 tsp per Stuffin

Shredded cheese

about 1 tbsp per Stuffin -I used Parmesan
Instructions
Preheat oven to 375 degrees.

Spray muffin tins with cooking spray.

Fill each muffin cup with stuffing to the top.

Pour melted butter on each Stuffin (about 1 tsp each).

Sprinkle cheese on top of each Stuffin (approx 1 tbsp).

Bake for about 30-40 minutes until golden.

Pop out of the muffin tins and serve warm as a side dish.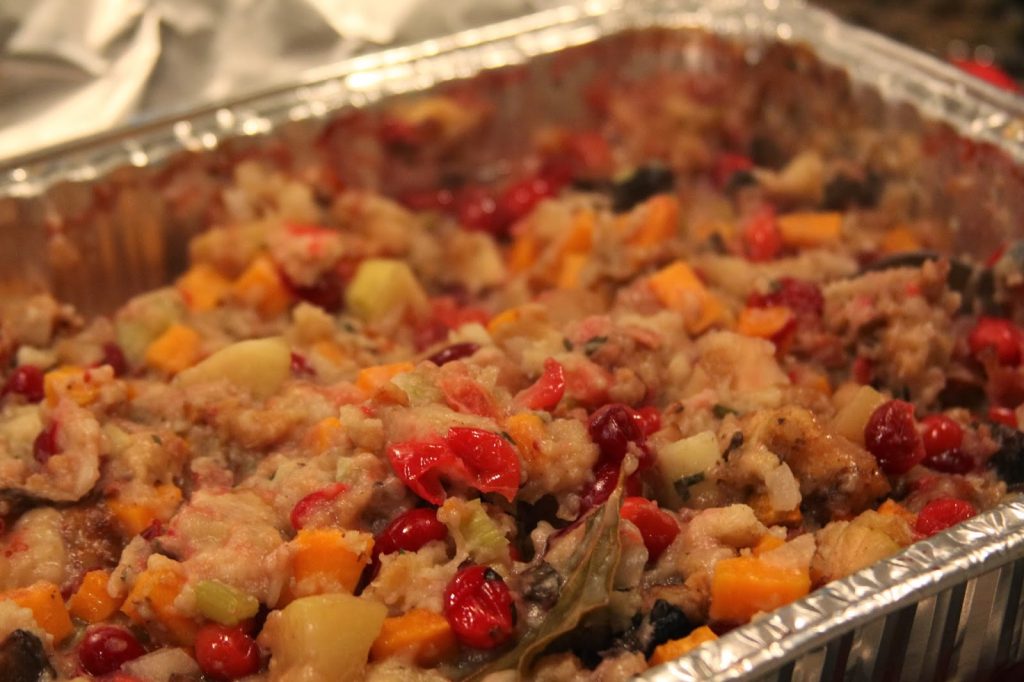 Mom's "Kitchen Sink" Stuffing on Thanksgiving.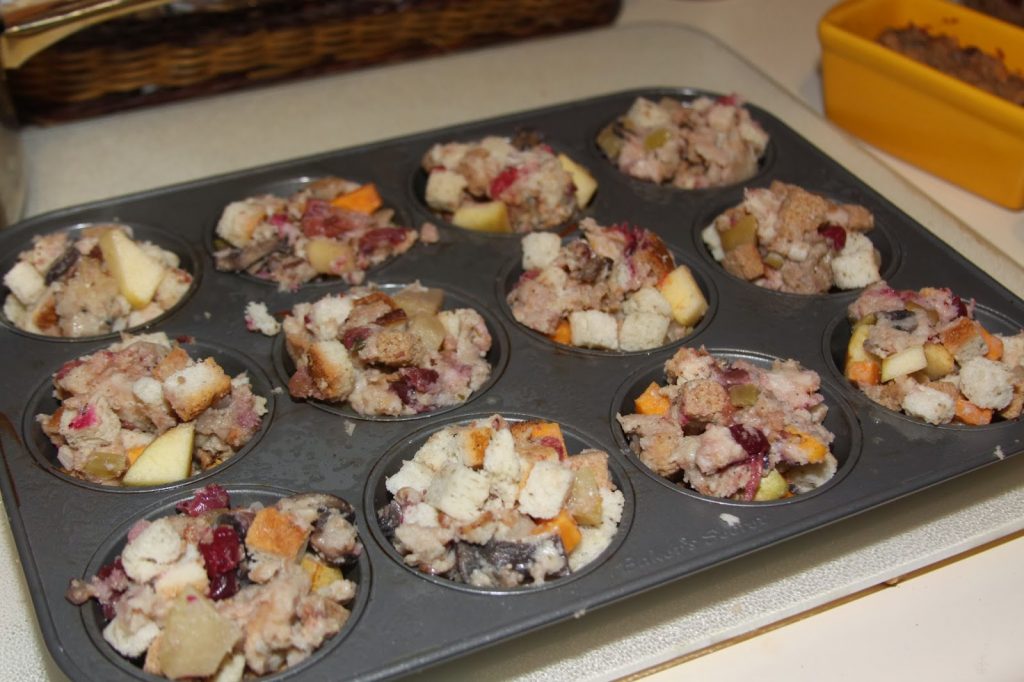 Spray the muffin tin then fill each cup with stuffing.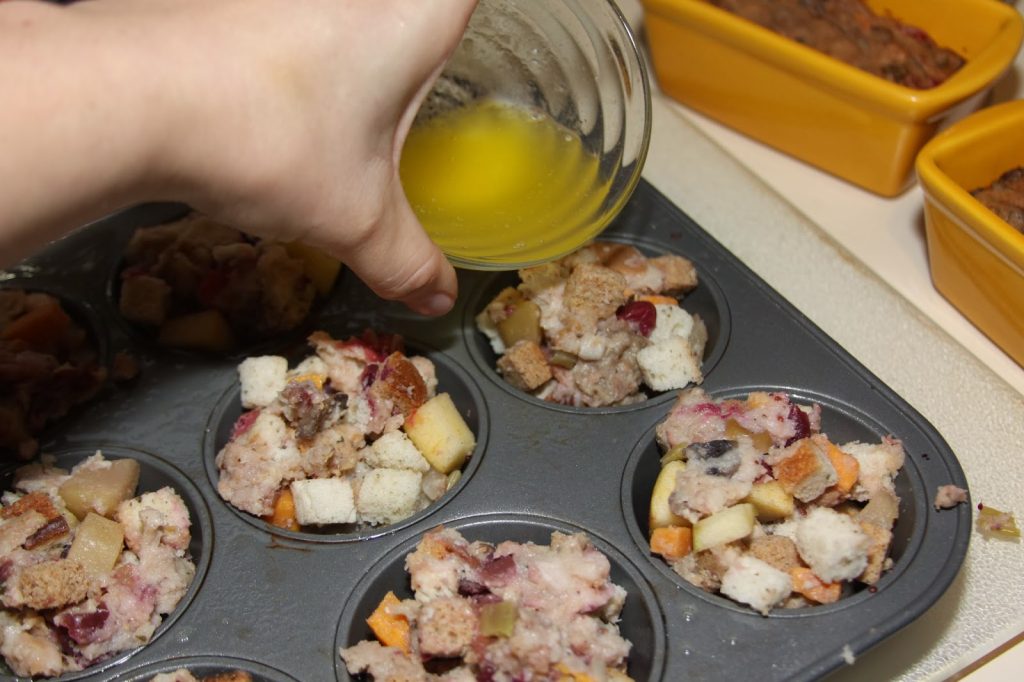 Pour melted butter on top of each Stuffin.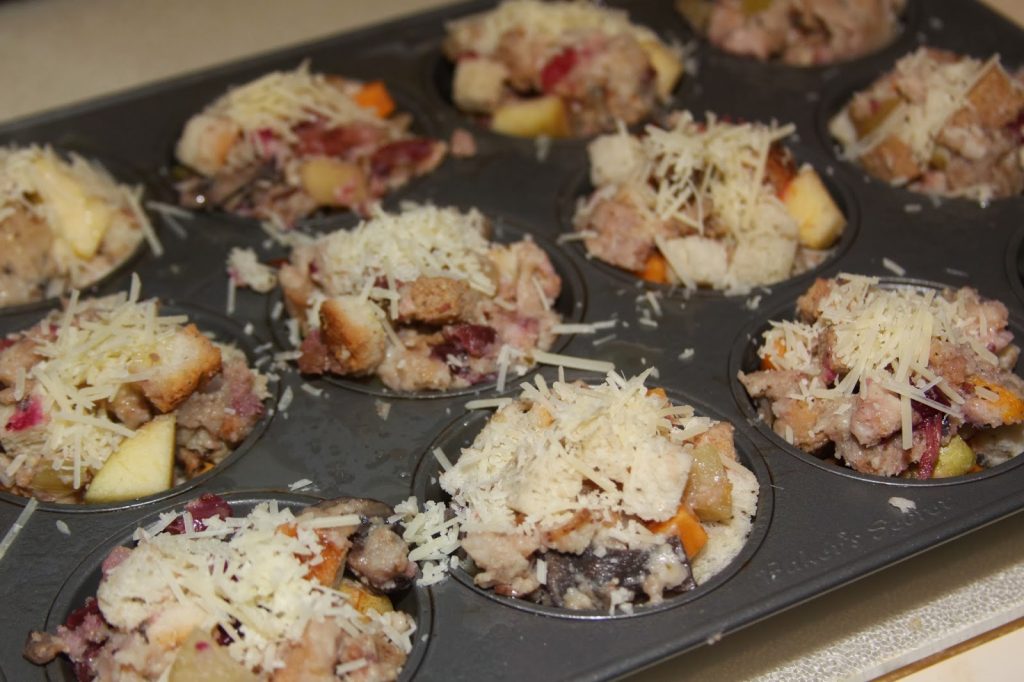 Finally add shredded cheese on top. I used Parmesan.
Bake at 375 degrees for 30-40 minutes.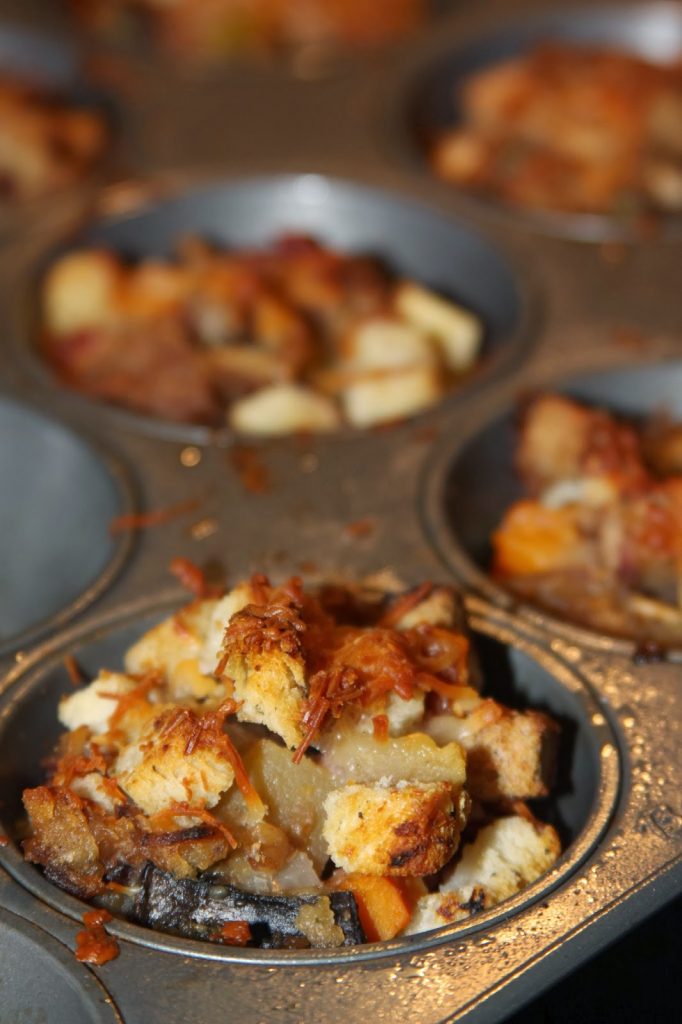 Crispy on top, moist inside!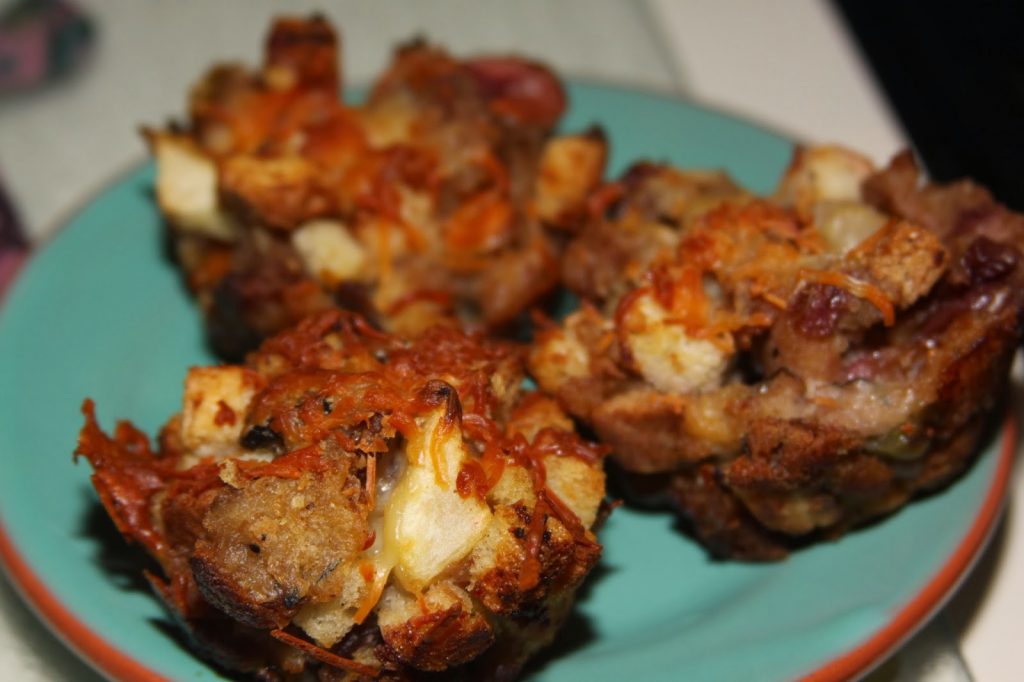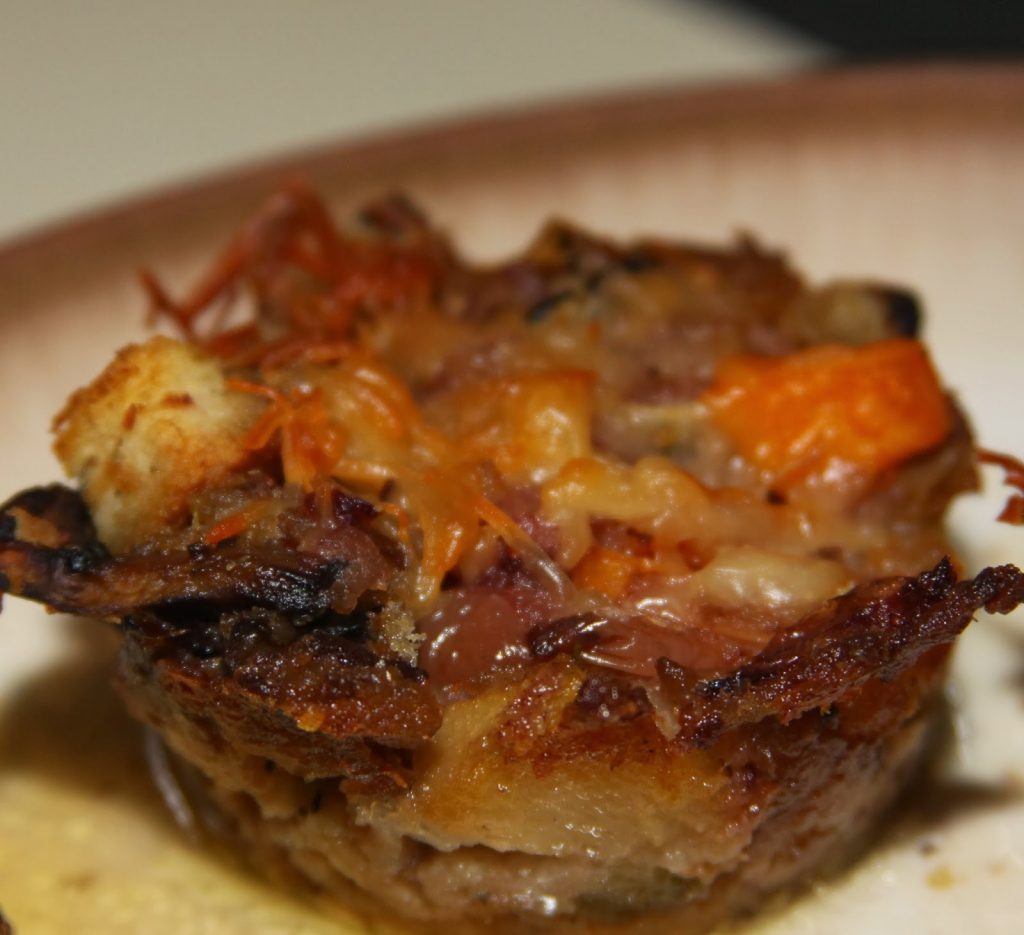 Try these next time you have leftover stuffing. You'll thank me, I promise!