Nothing says comfort food like a creamy casserole!
This is a recipe I found a few years ago in Rachael Ray magazine and have since made numerous times because it's easy to remember and is seriously that good. You can mix it up and add some veggies to it also. I like spinach or peas and serve a salad on the side.

Ingredients:
2 tbsp butter

8-10 ounces mushrooms, sliced (I prefer baby bella)

1
1/2 tbsp flour
1/2 cup Marsala
wine
1/2 cup heavy
cream
2
tbsp chopped flat-leaf parsley
1 cup long-grain
rice, uncooked
2 cups chicken,
cooked and chopped

2 cups water

salt and pepper, to taste

3-4 tbsp Parmesan
cheese, grated

Directions:
Preheat the oven to 350 degrees .

In a large skillet, heat the butter over medium heat until melted. Add the mushrooms and cook, stirring occasionally, until softened, about 5 minutes.

Sprinkle the flour on top and stir in for 1 minute.

Stir in the Marsala and cream and simmer, stirring occasionally, until slightly thickened, about 3 minutes.

Stir in 2 cups water, parsley, salt, and pepper.

In a greased 9-inch-by-13-inch casserole, spread the rice in an even layer; top with the chicken.

Pour the mushroom sauce on top.

Cover tightly with foil and bake until bubbly, about 35 minutes.

Remove the foil, sprinkle Parmesan on top and bake for 5 minutes more uncovered.
-Recipe adapted from Rachael Ray Magazine.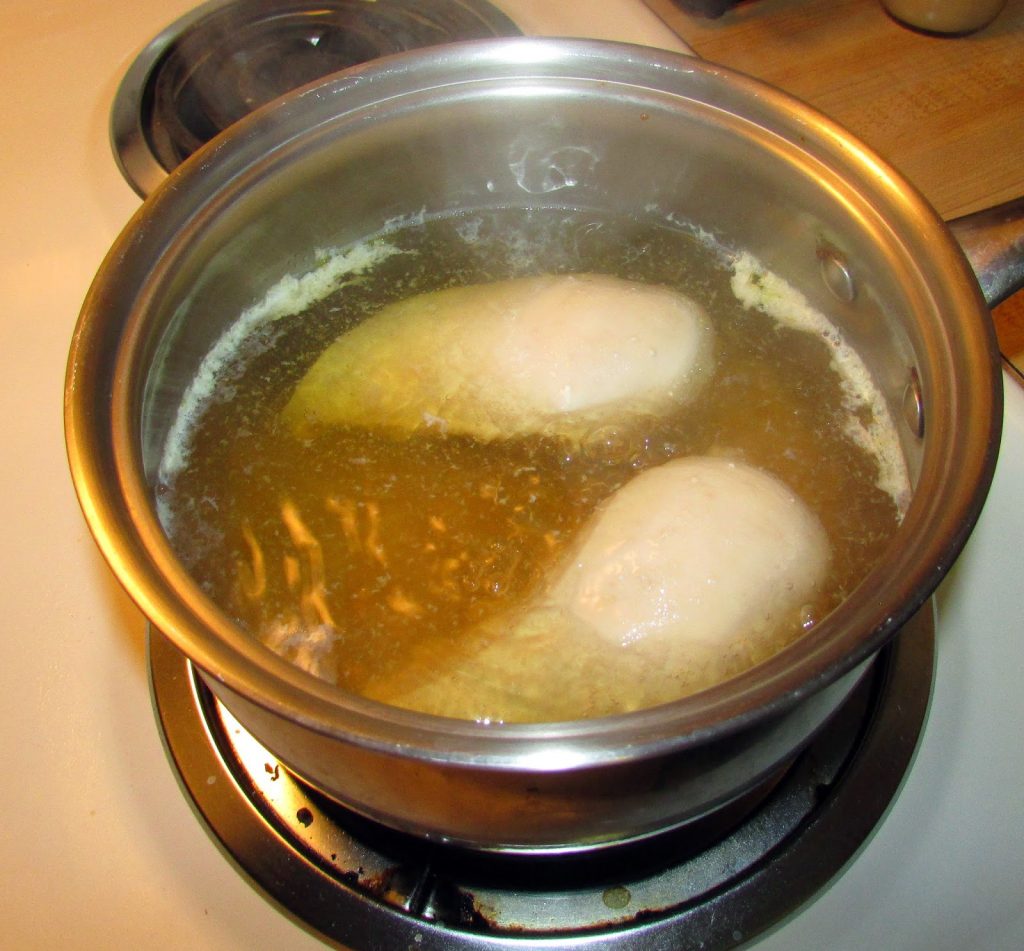 Rachael Ray's version calls for shredded rotisserie chicken.
I prefer to simply poach two large chicken breasts in chicken broth then shred or dice.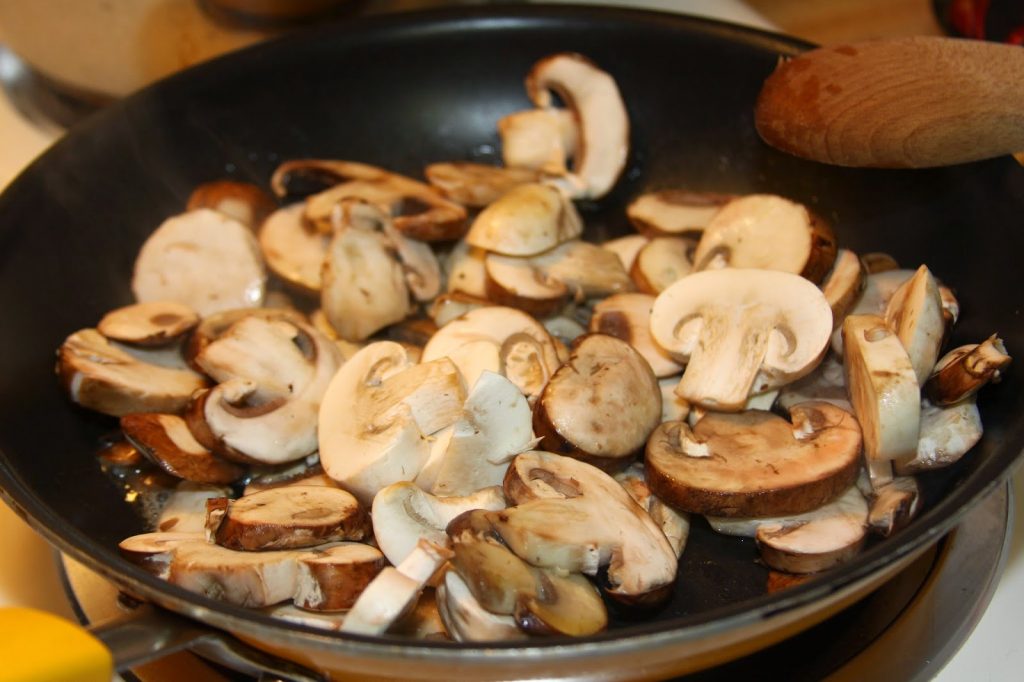 Saute mushrooms in butter until softened.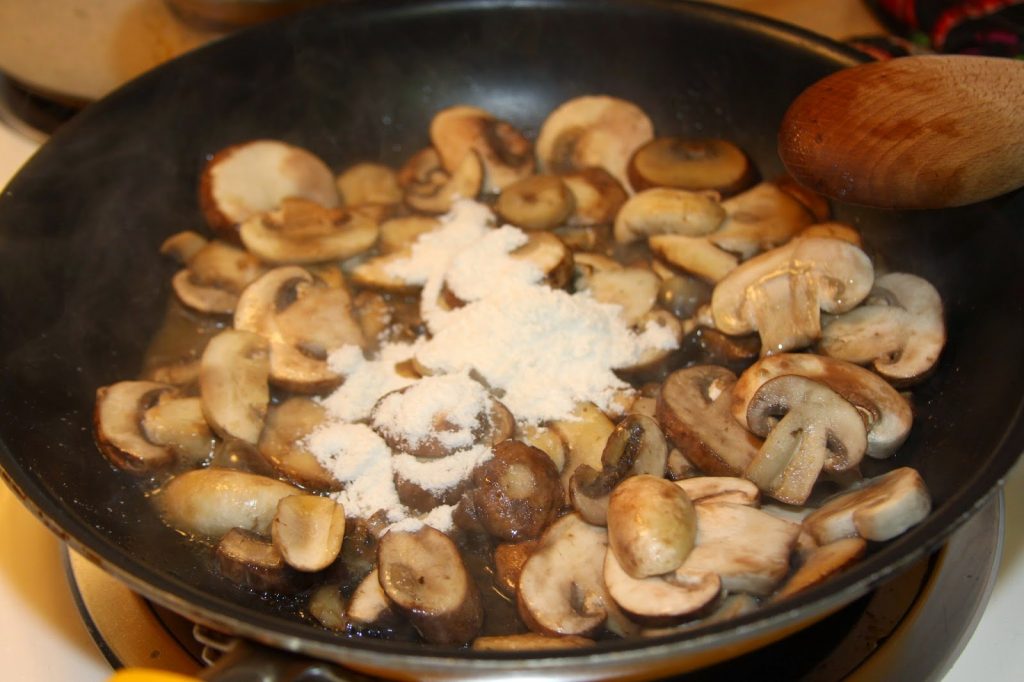 Add 1 1/2 tbsp of flour and stir.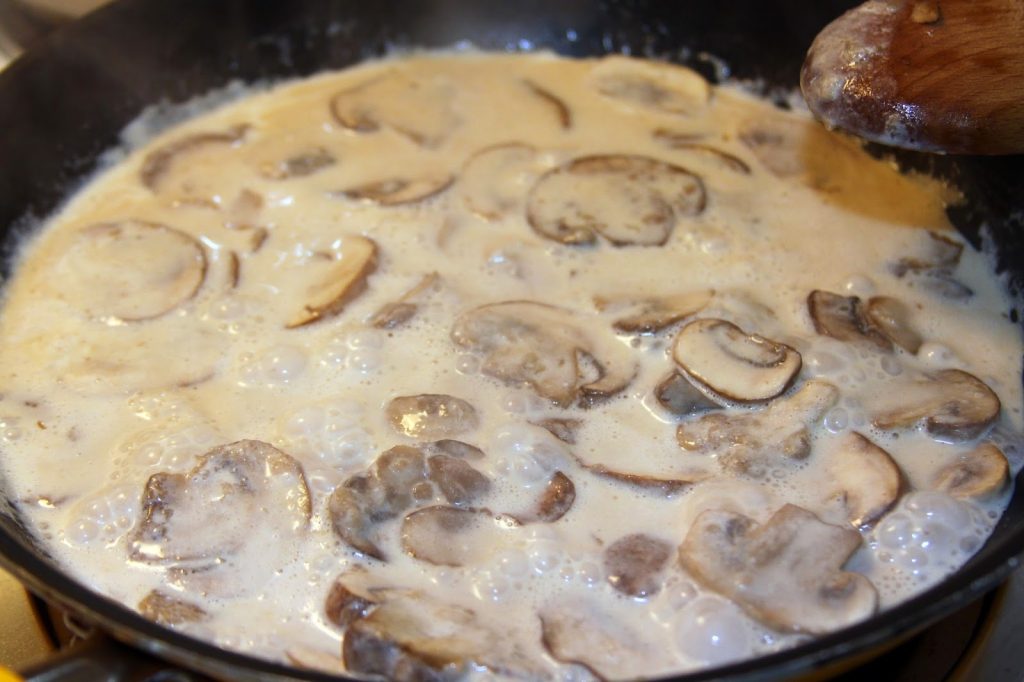 Now add 1/2 cup Marsala wine and 1/2 cup heavy cream.
Stir and let thicken for a few minutes.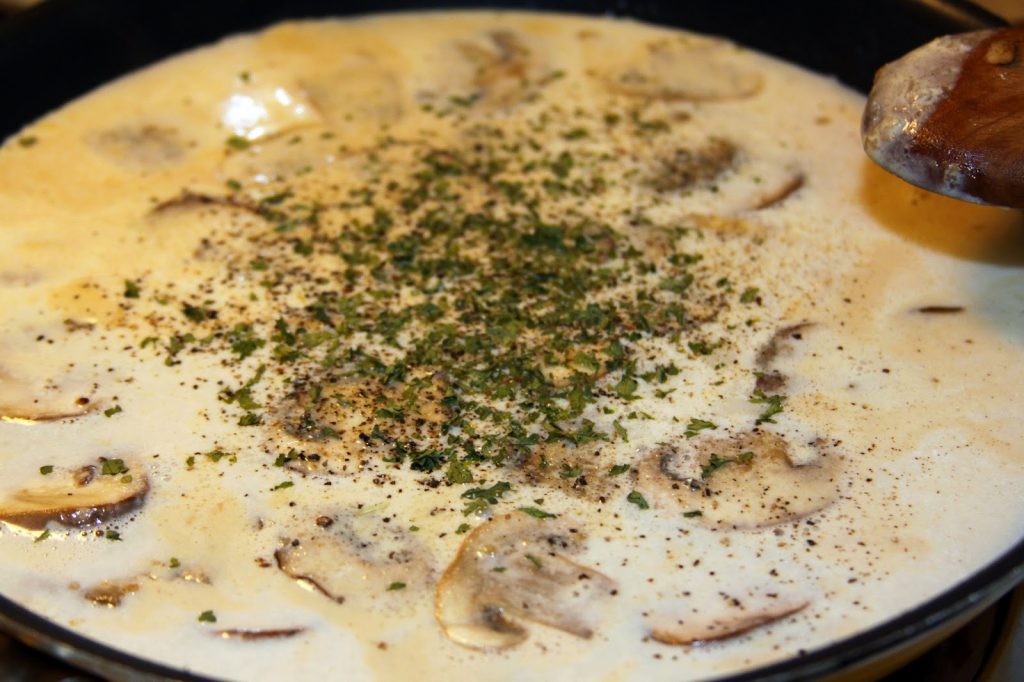 Stir in 2 cups of water and season with fresh diced parsley and salt and pepper.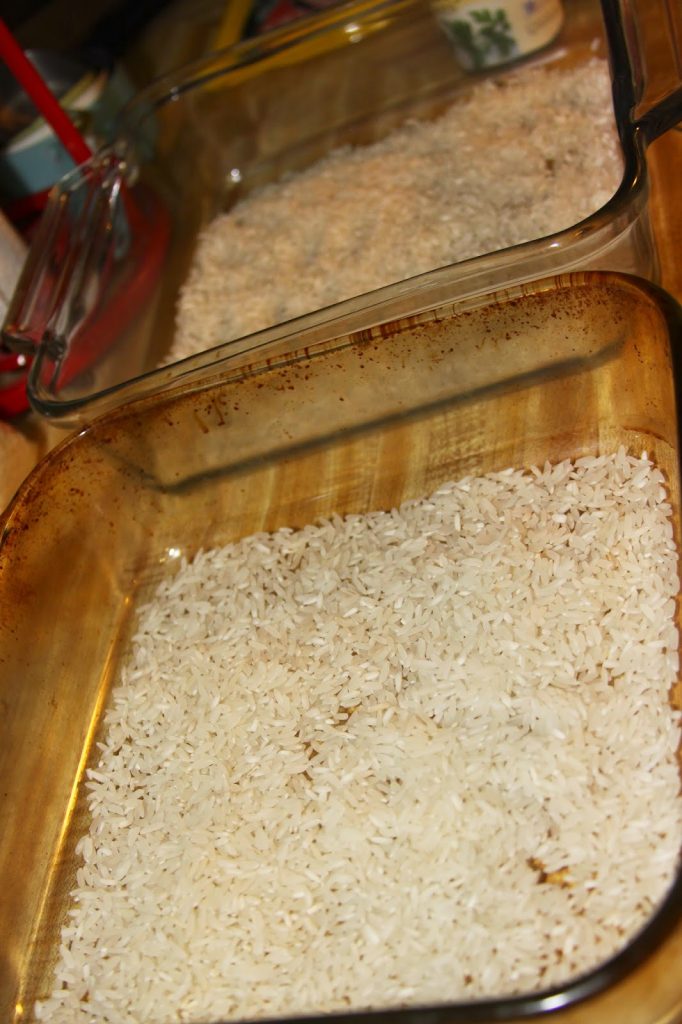 Add uncooked rice to the bottom of the casserole dish.
I used two 8X8 dishes because I made half for a friend but it fits well in a 9X13 dish too.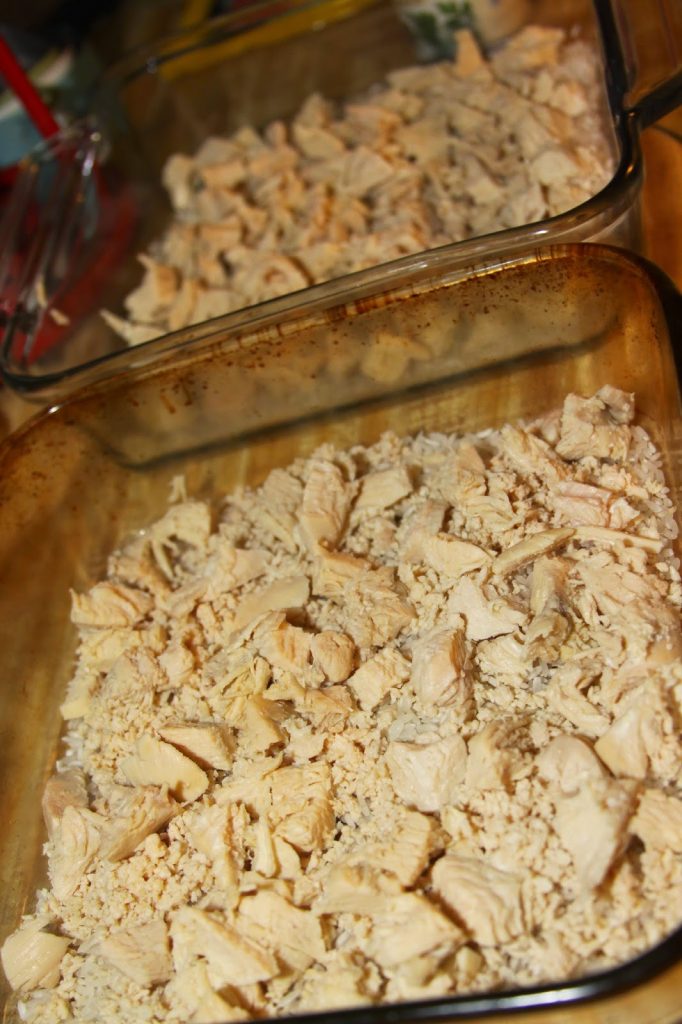 Top with shredded cooked chicken.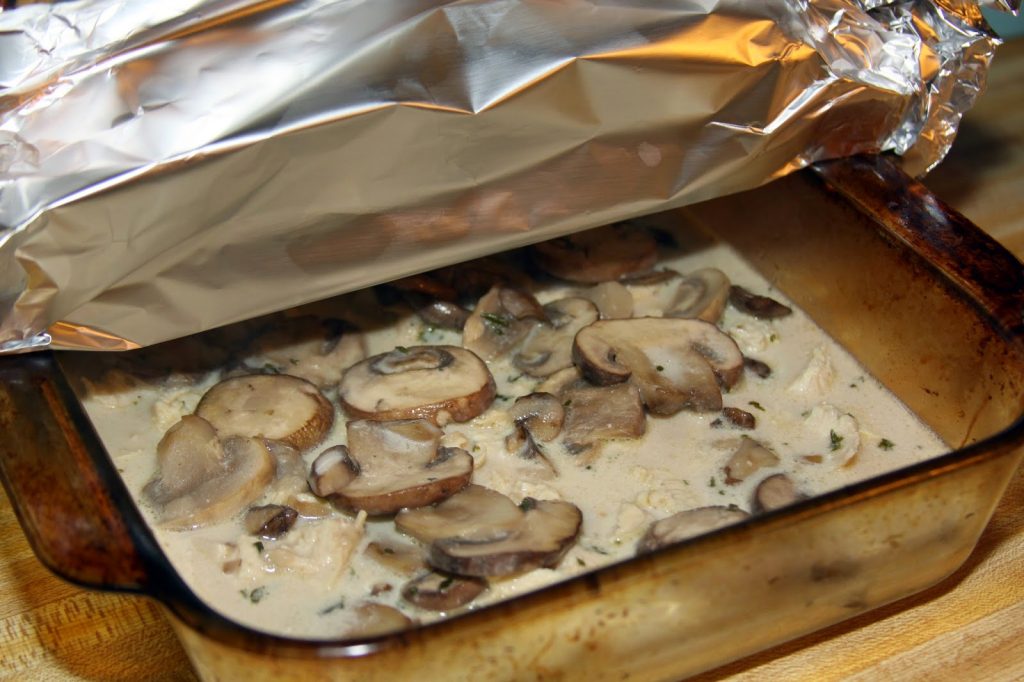 Now pour the mushroom sauce on top and cover the dish tightly with foil.
Bake at 350 degrees for 35 minutes.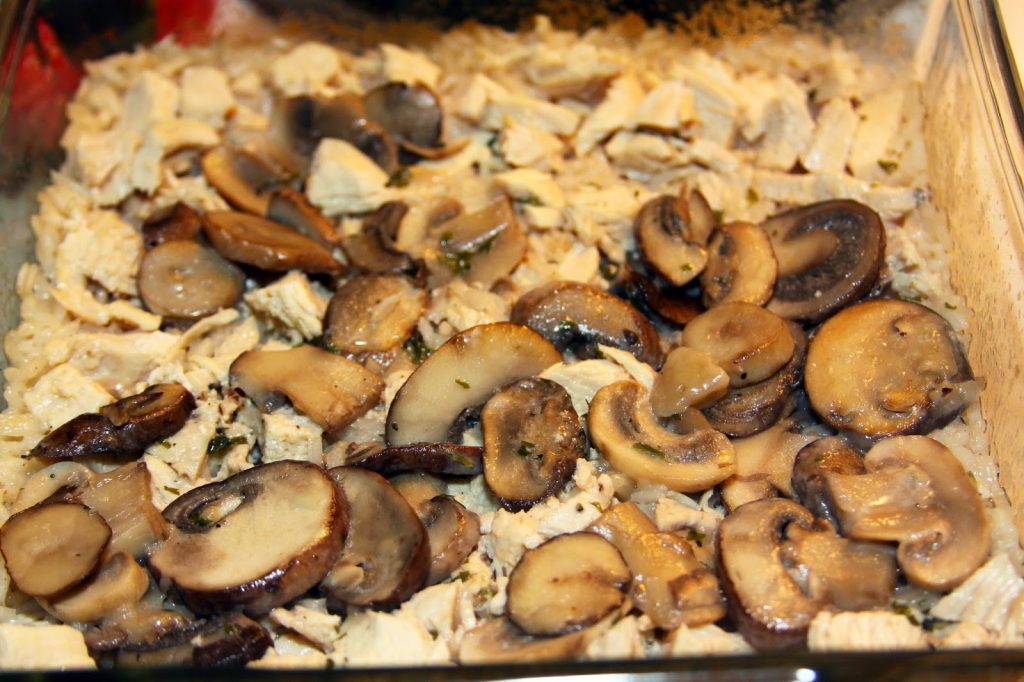 Remove the dish from the oven and take off the foil.
Looks amazing, right? Now time to make it even better…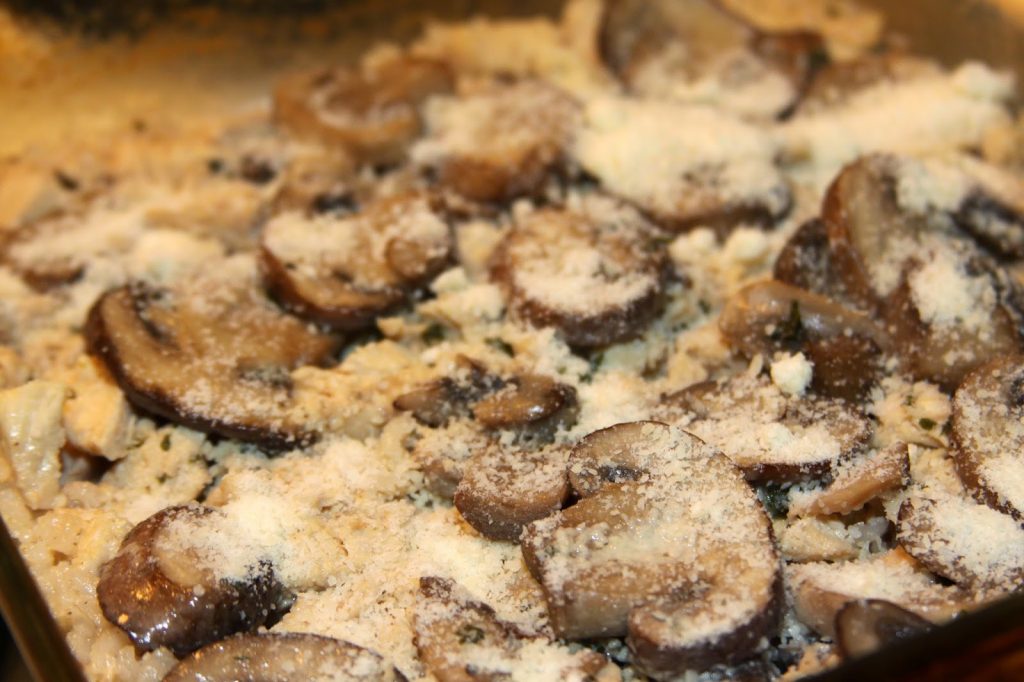 Top with a few tbsp grated Parmesan cheese and bake for another 5 minutes (uncovered).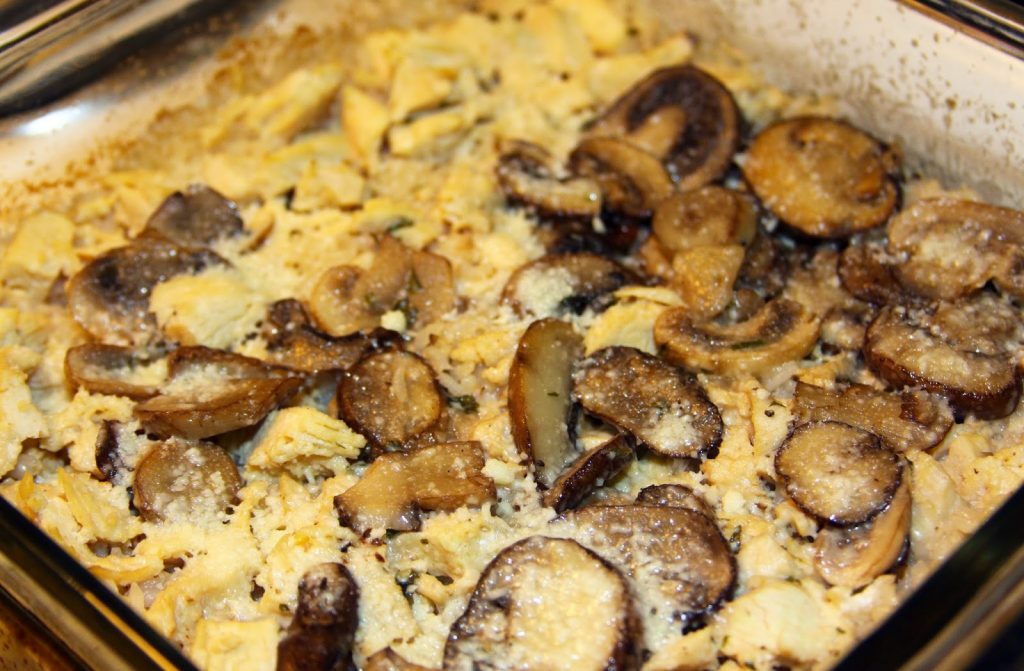 Golden brown and delicious!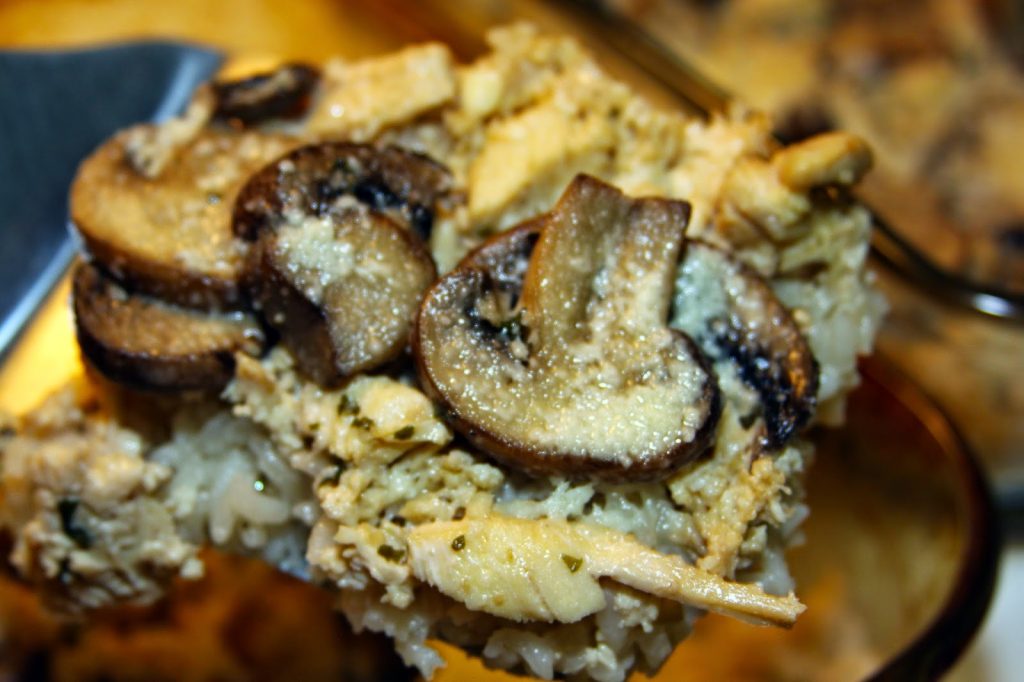 I like to serve mine with a salad or veggie (like peas) on the side.
I made garlic peas the last time and we mixed them in and it was delish (Ava especially enjoyed it!).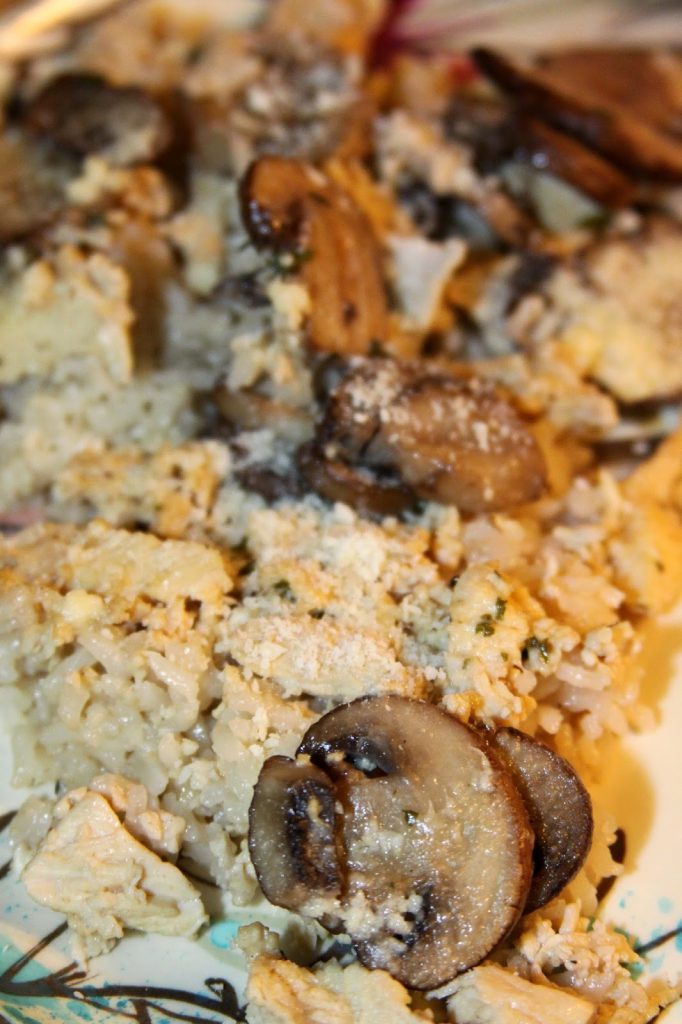 Warm and creamy and the perfect casserole for this cold winter season!