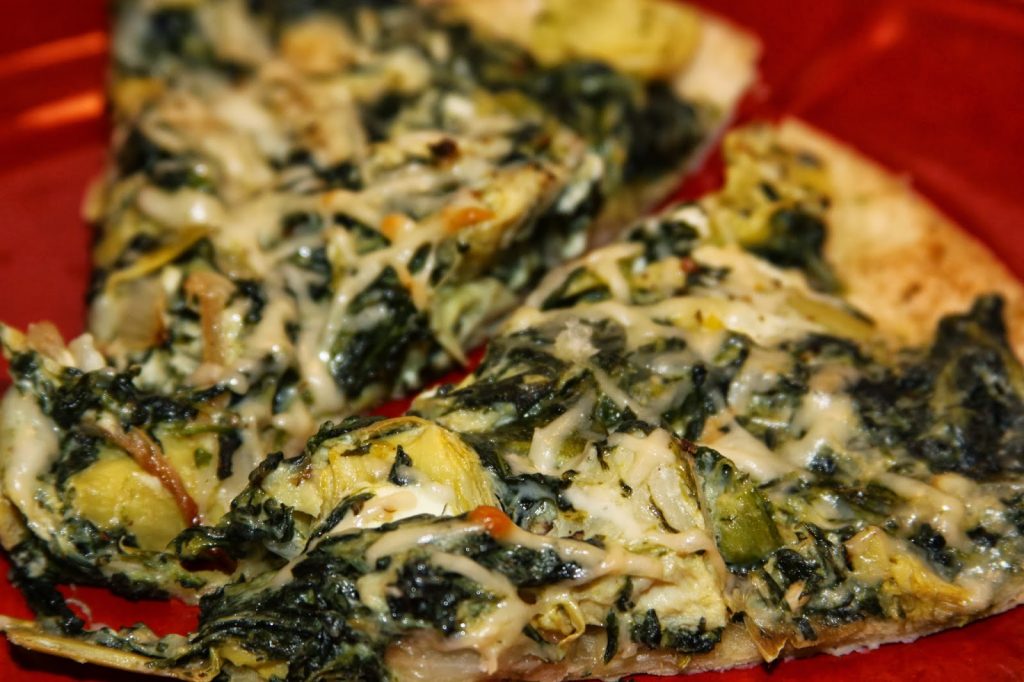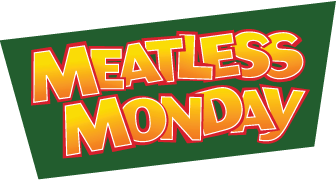 I, along with most of America, considers Spinach and Artichoke Dip one of my fave appetizers.
And y'all know I have been on pizza craze lately, so it was only natural for me to combine the two and make a Cheesy Spinach and Artichoke Pizza. Bonus: it's perfect for Meatless Monday dinner!
This was a spur of the moment meal so I used basic ingredients I had on hand including Mama Mary's Flatbread Pizza Crusts.

Check out my other pizza recipes on the Mama Mary's
Pinterest board
or by searching "pizza" in the blog search box on the right >>>>

Ingredients:
1 large pizza crusts, I used Mama Mary's Flatbread
13.75-15 oz can of artichoke hearts, drained and chopped
1/2 yellow onion, sliced
2 tbsp butter (or you can use olive oil)
9 oz box frozen chopped spinach
4 oz cream cheese, softened and cubed
1/2 cup shredded Mozzarella or Italian mixed cheese
1/4 cup shredded Parmesan cheese
1 tbsp olive oil
salt/pepper to taste
Directions:
Preheat oven to 425 degrees.
Heat spinach in a saucepan with 1/2 cup water over medium until fully thawed and warmed.
Drain and press out as much water from spinach as possible.
Meanwhile, in a skillet heat butter over medium.
Once melted add sliced onion and cook until softened, about 5 minutes.
Turn heat to medium low and stir in cream cheese, continually stirring until melted.
Add spinach, artichoke hearts, and 1/2 cup shredded Mozzarella cheese.
Season with salt and pepper and stir until fully melted.
Brush olive oil on one side of the pizza crust and place on a baking sheet.
Spread the spinach and artichoke mixture on the crust, covering the entire side.
Sprinkle with shredded Parmesan cheese.
Bake for 8 minutes, until crispy and warm.
Cut into pieces and enjoy!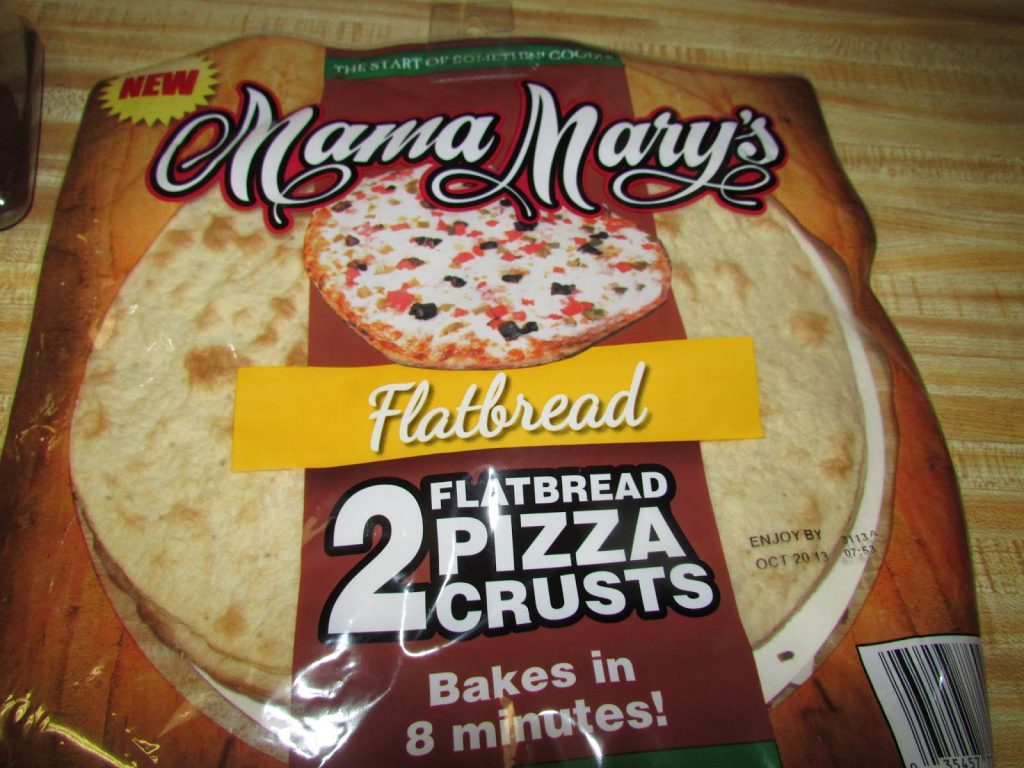 I always have Mama Mary's mini and large pizza crusts stocked in my pantry
for easy pizza dinners. I am partial to Thin Crust and Flatbread varieties.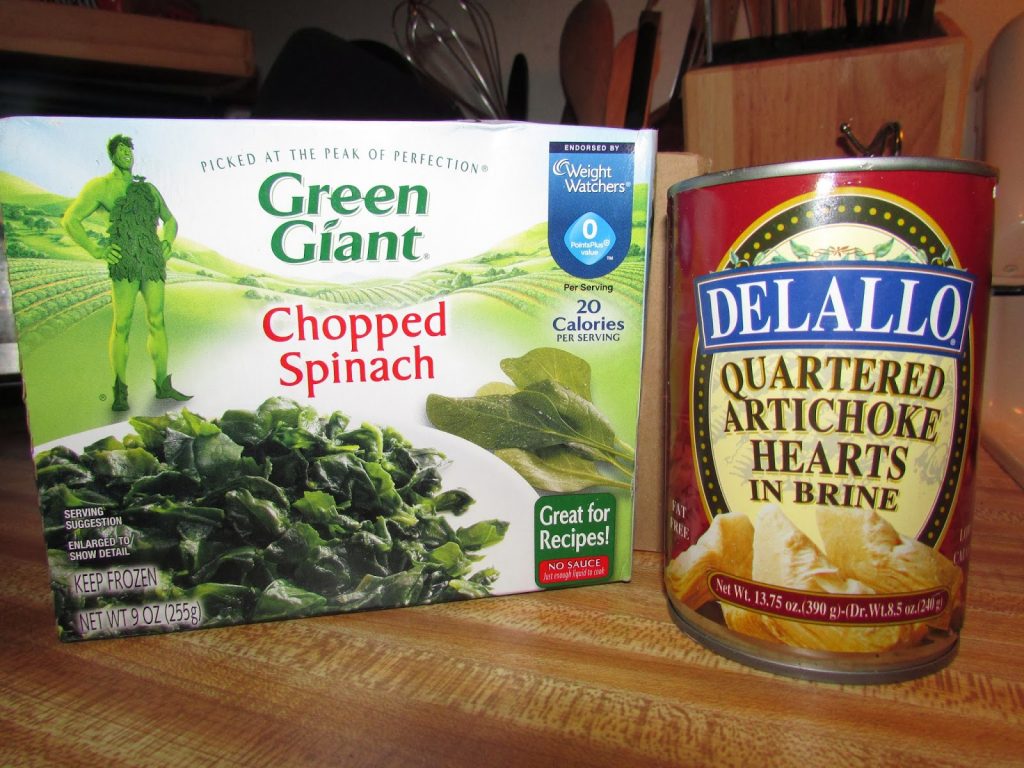 Two other staples of my pantry- spinach (frozen and fresh) and canned artichoke hearts (also delicious in salad and pasta).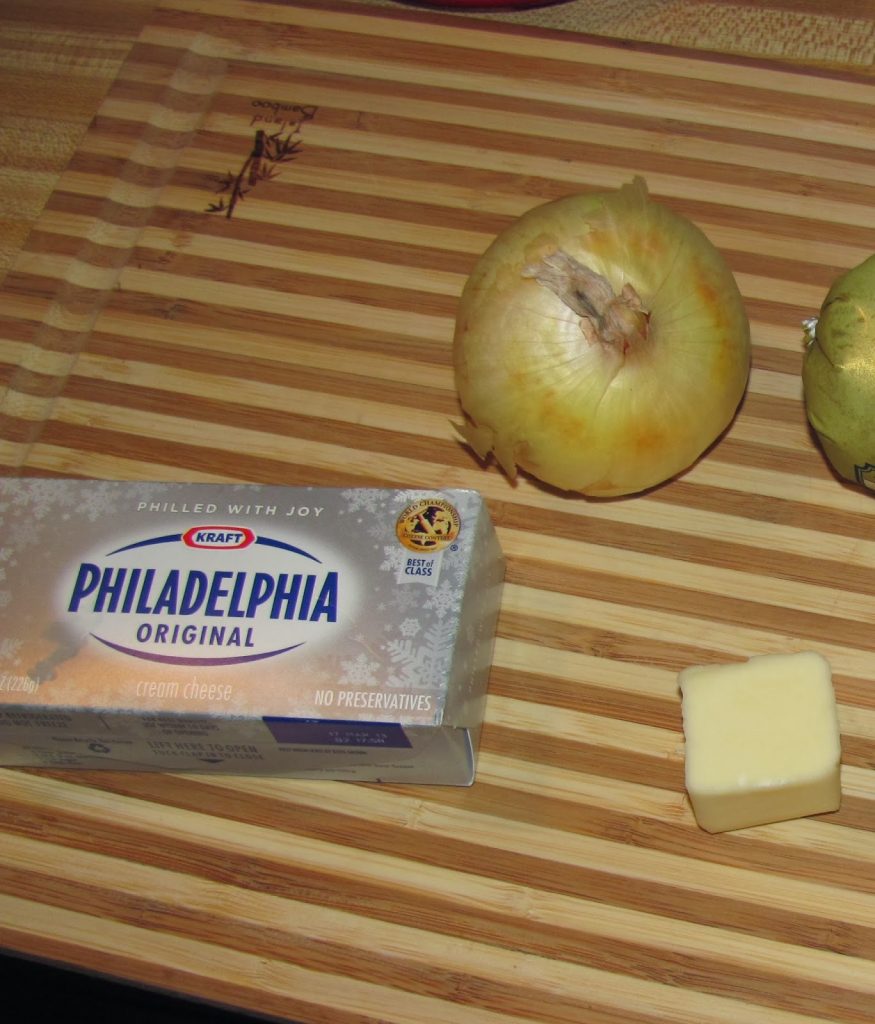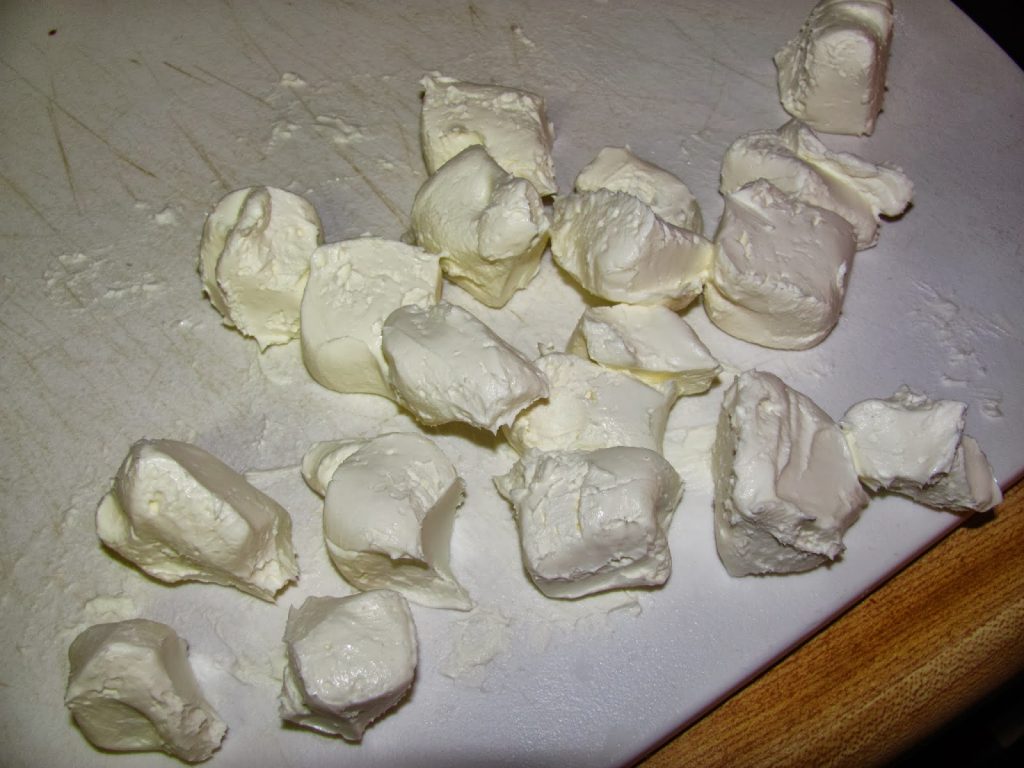 Simply melt butter in a skillet and add sliced onion. Once softened add cubed cream cheese and melt.
Then add warmed, drained spinach and drained chopped artichoke hearts.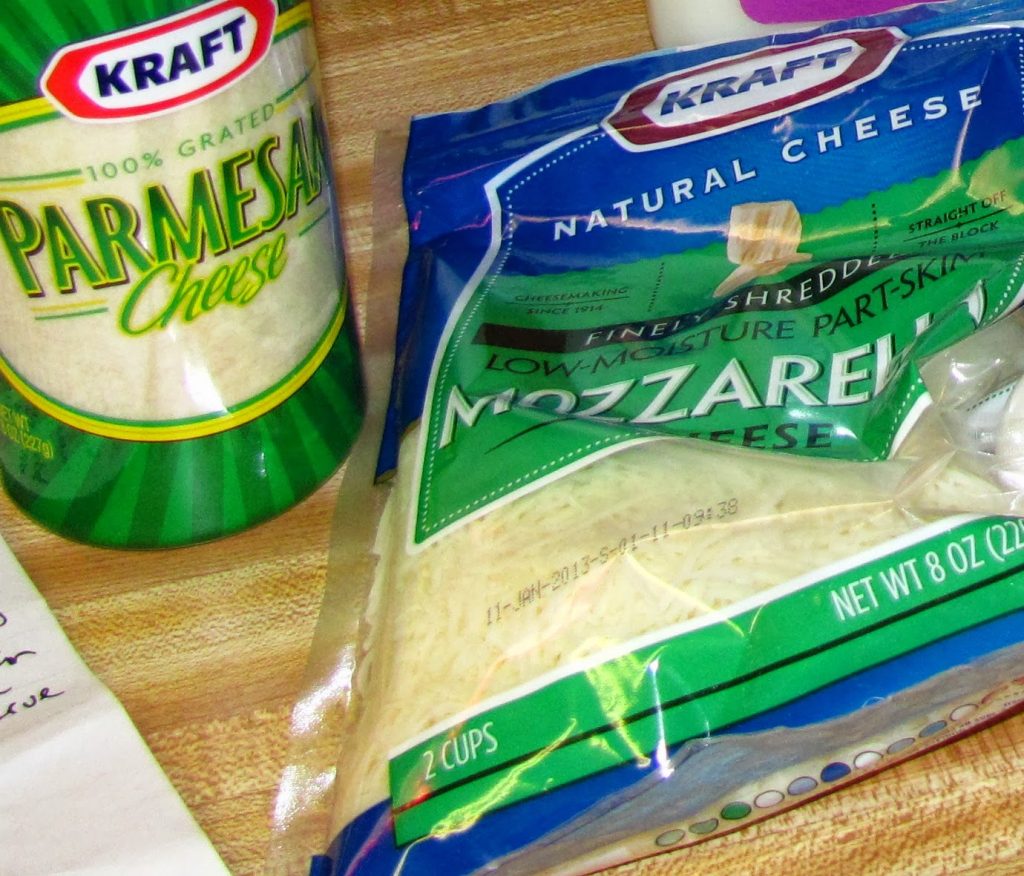 Stir in 1/2 cup shredded Mozzarella cheese and season with salt and pepper. stir over medium low until melted. Then brush a pizza crust with olive oil and top with spinach and artichoke mixture and finally top with shredded Parmesan cheese.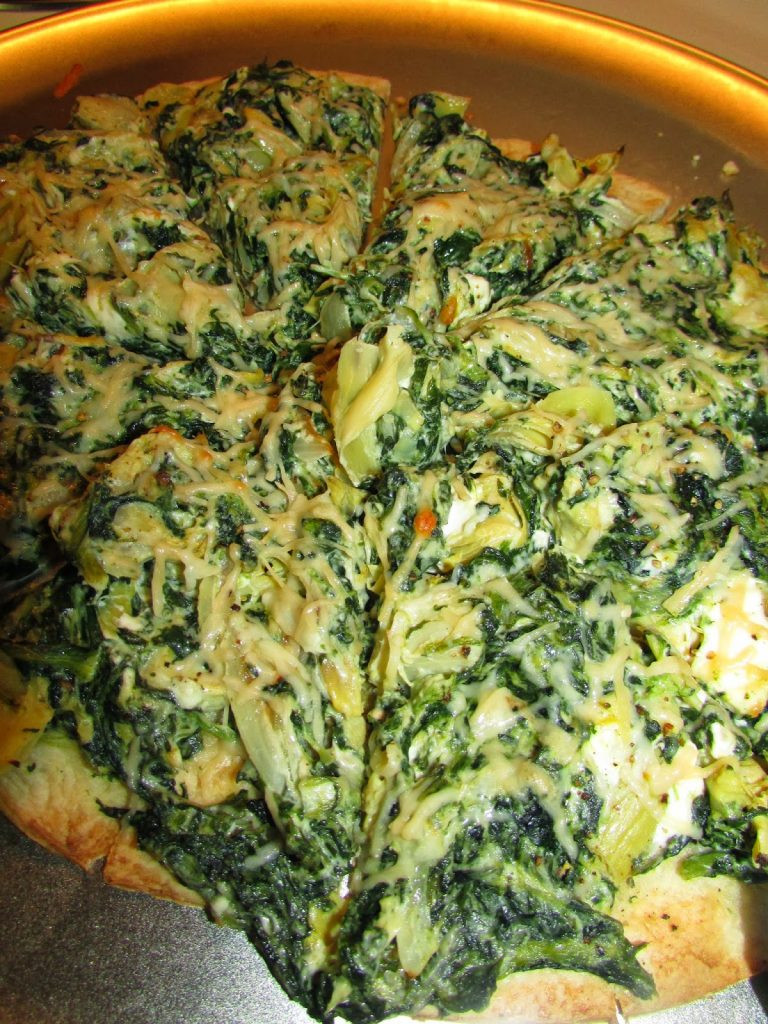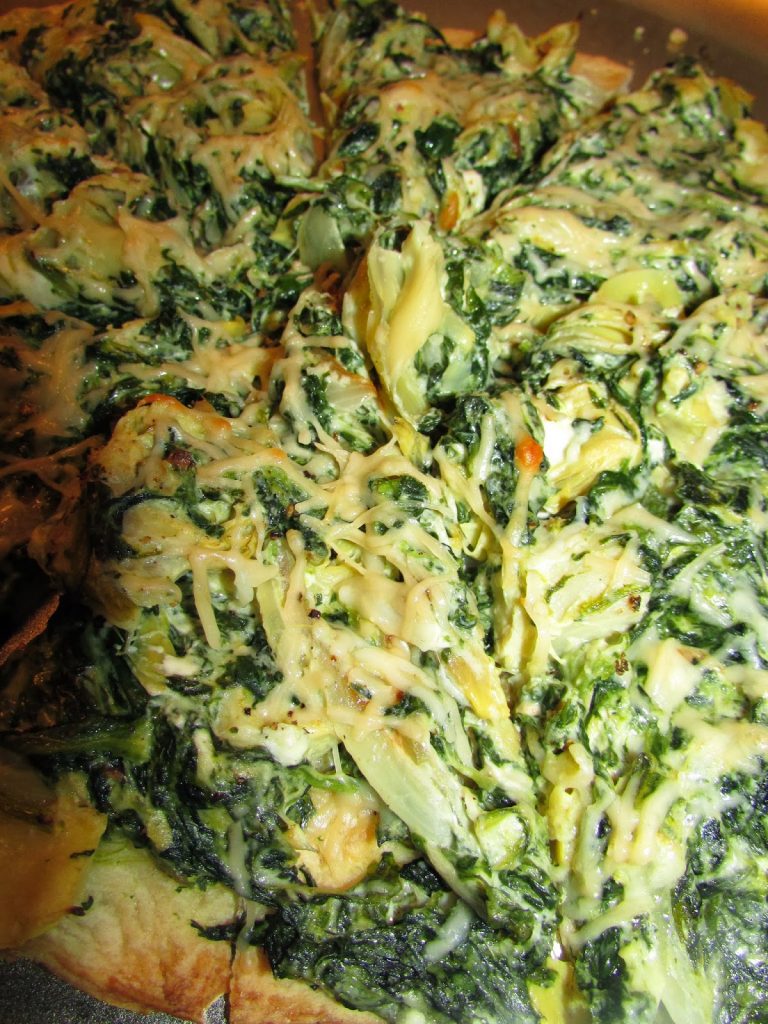 Bake for 8 minutes at 425 degrees. Then cut into slices and serve!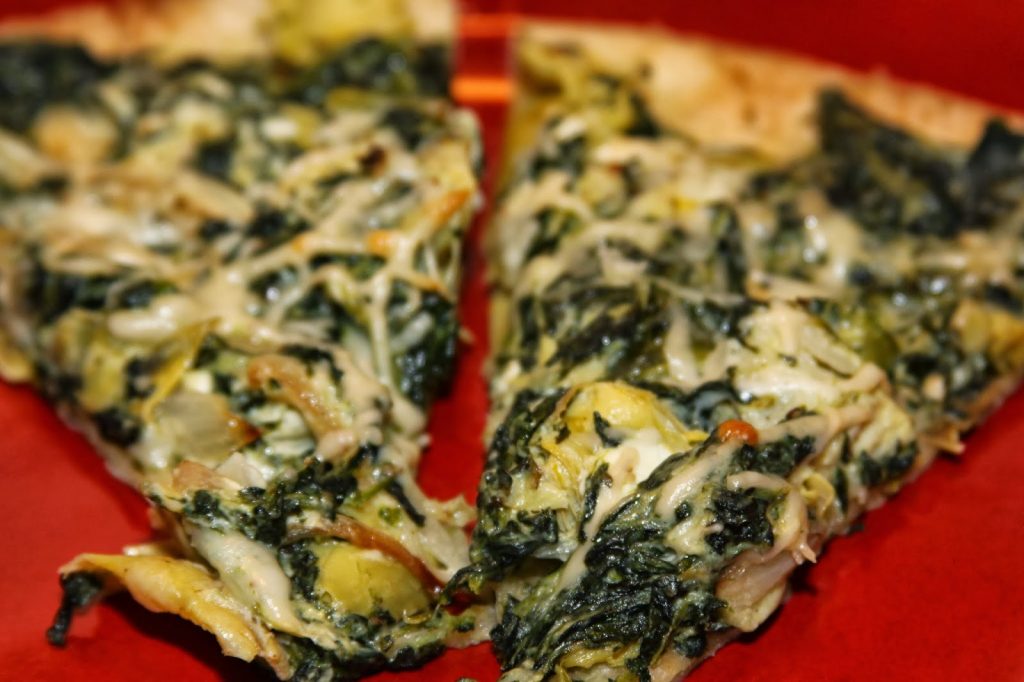 Happy Meatless Monday!