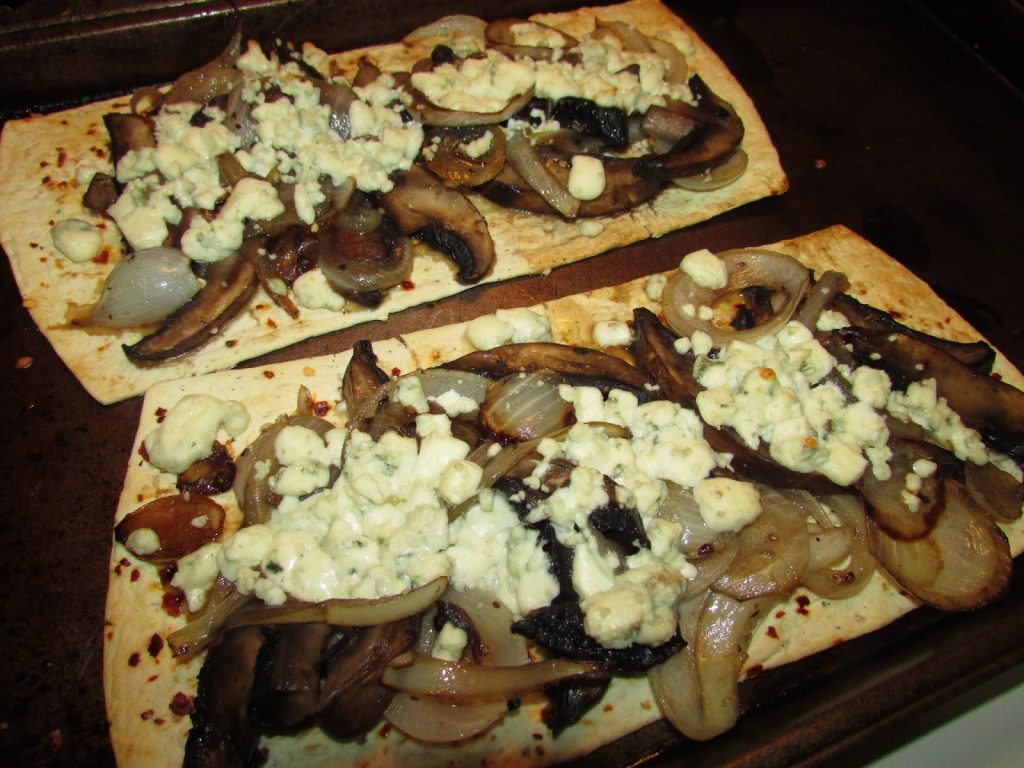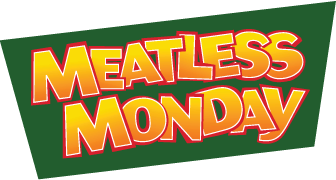 Flatbread and mini pizzas are a popular quick and delicious dinner in our house, especially during busy weeks. I like to make my own dough but for this recipe I am a fan of both rustic Naan bread and thin Flatbread that bakes up crisp. For this Flatbread recipe I started with my "meat-like" topper: Portobello mushrooms. Then I added sauteed onions and tangy blue cheese to compliment the hearty mushrooms. Garlic makes everything better (hey, I am part Italian!), so why not use garlic butter as a base? This is one tasty Meatless Monday dish! Hope you enjoy Portobello, Onion, and Blue Cheese Garlic Butter Flatbread.

Ingredients:
Makes 2 Flatbreads
2 large Portobello mushrooms, stem removed and sliced
1/2 small yellow onion, sliced
2 flatbreads, I like Flatout and StoneFire Nann
2 oz blue cheese crumbles
2-3 tbsp garlic butter, softened
salt/black pepper, to taste
Directions:
Preheat oven to 350 degrees.
Melt 2 tbsp garlic butter in a large saute pan and add onions.
Cook for a few minutes until soft then add mushrooms, stirring and cooking over medium heat until softened and cooked through.
Season with salt and pepper.
Melt remaining tbsp garlic butter and brush it on flatbreads.
Place flatbreads on a baking sheet and top with onions and mushrooms
Sprinkle blue cheese on top.
Bake for 10 minutes or until golden and the cheese is melted.
Serve warm and enjoy!

You can use premade garlic butter or simply make your own by mixing in minced garlic and parsley into softened butter.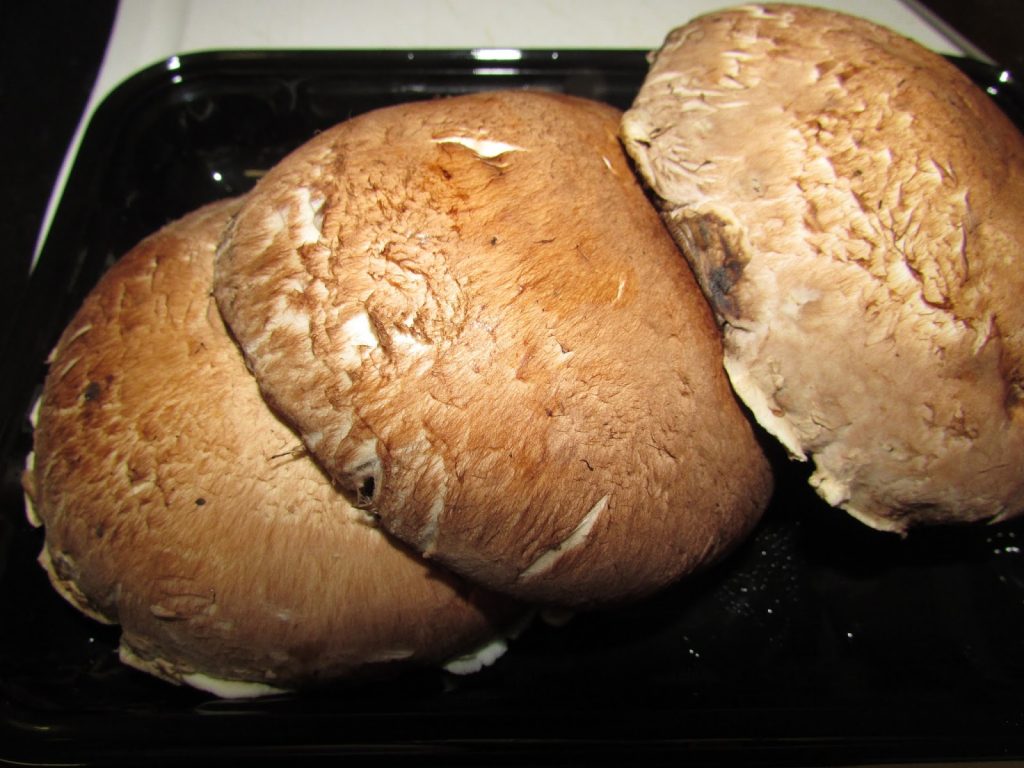 Beautiful large portobello mushrooms! Rich, meaty, and filling!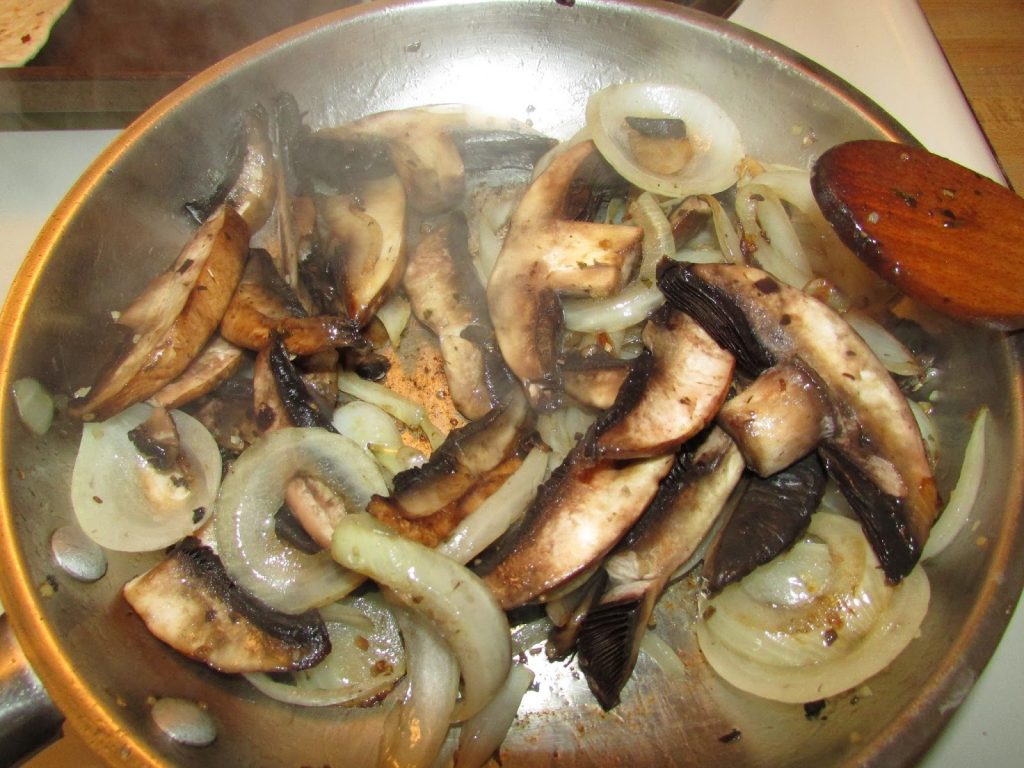 Saute the mushrooms and onions in a couple tablespoons of garlic butter.
I like to use two different flatbreads. Sometimes I feel like flat, crispy flatbread (pictured below) and other times I use rustic Naan thicker bread. Yum!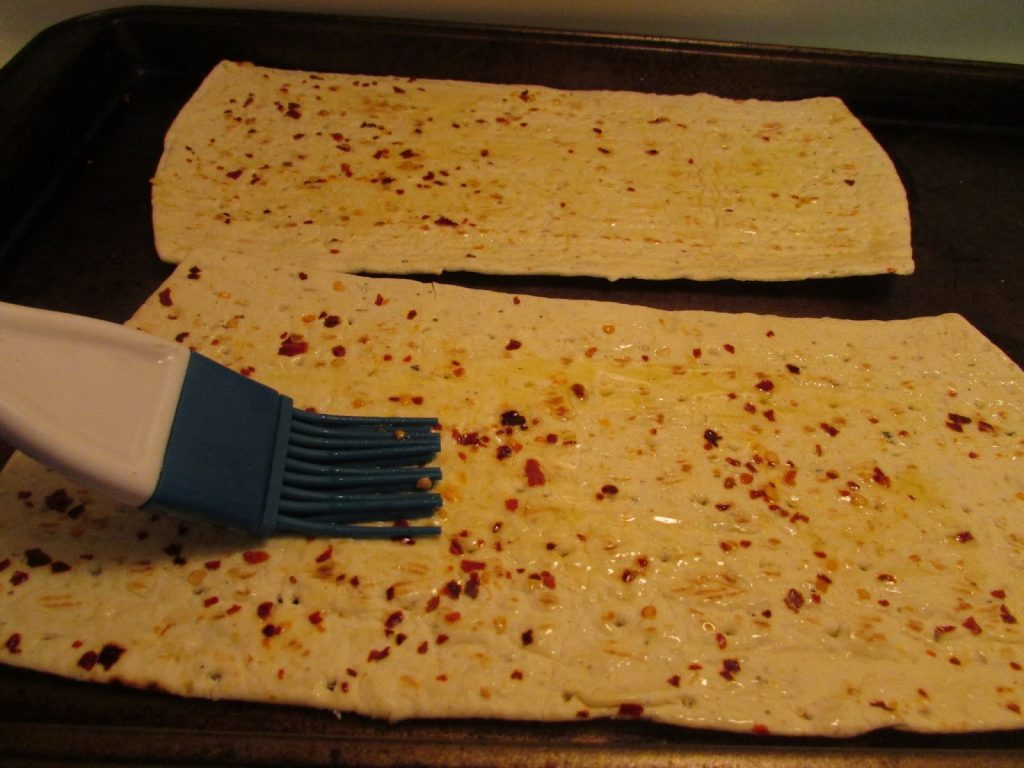 Lightly brush flatbread with leftover garlic butter, melted. The flatbread pictured was spicy Italian flavored so it had red pepper flakes and garlic baked in.
Cover the flatbread with sauteed portobellos and onions.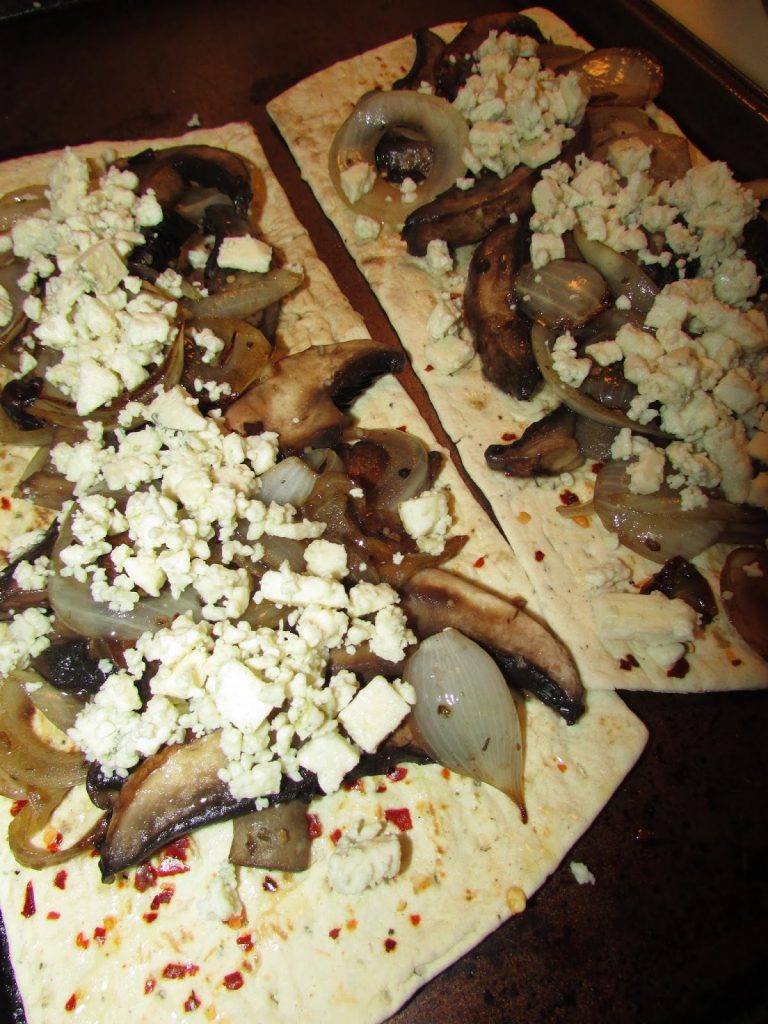 Top with crumbled blue cheese.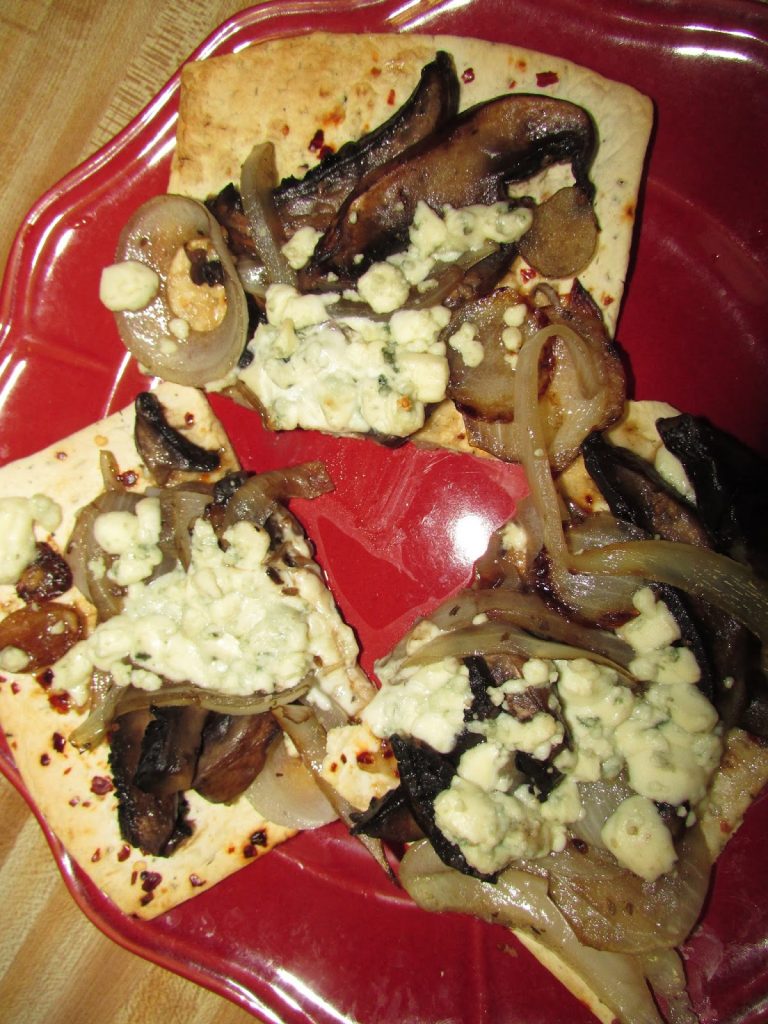 Bake in the oven for approx 10 minutes or until golden and the cheese is melted and gooey.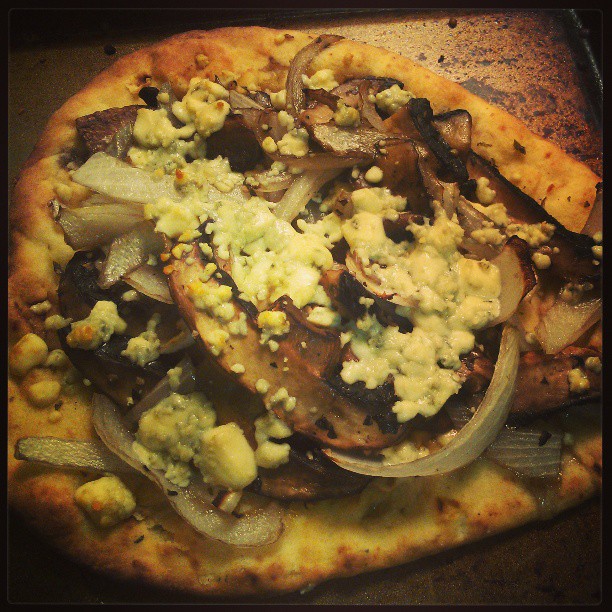 Serve warm and enjoy your delicious meat free dinner!