I am super excited to announce this fun Recipe Challenge and Voting Contest with
Mama Marys Gourmet Pizza Crusts
! This week I will post five fun "out of the box" pizza recipes using
Mama Mary's Pizza Crusts
. Simply scroll to the bottom of this post and vote for your favorite and enter the contest below! One lucky reader will win a $100 VISA gift card and VIP Product Coupons for
Mama Mary's
.
Here's some more exciting news: the winning pizza recipe chosen by my readers and Mama Mary's fans will be featured on Mama Mary's products in stores nationwide!

This recipe I originally featured back in July. Pizza night is a weekly thing in my house but instead of ordering takeout we make our own mini pizzas using Mama Mary's Pizza Crusts! Sometimes we all make are own varieties and sometimes we make an off the wall creation together that ends up being THE BOMB! This is how Oh My Spicy Thai Peanut Pizza was created. Ashton loves peanut butter and we are both a big fan of spicy foods so this just kind of happened and was right up our alley! Then we just added some fresh veggies and we had a fun and delicious veggie pizza perfect for Meatless Monday!
Scroll down to see all five pizzas and comment and vote for your favorite.
Then you are entered to win!
Come back tomorrow for the next recipe- Southern Breakfast Scramble Pizza.

Ingredients:
Makes 2 servings, 3 mini pizzas split
3 Mini Pizza Crusts, Mama Mary's Thin or Original Crust
3 tbsp Peanut butter, warmed (I use creamy)
1/3 cup baby carrots, shredded
1/3 cup green onions, diced
1 shallot, diced
1-2 tbsp olive oil
dash or 1/8 tsp Chinese 5 spice seasoning
1/4 tsp Ginger seasoning
1/2 jalapeno, sliced or diced (seeded optional)
1/4 cup roasted shelled peanuts, crushed
2 tbsp cilantro, roughly chopped
1/2 lime, sliced as garnish
Directions:
Preheat the oven to 450 degrees.
Heat a small skillet over medium, add a tsp or two of olive oil then add shallots.
Cook for a couple minutes, stirring until crispy and golden. Season with ginger and Five Spice. Remove from heat.
Warm the peanut butter in the microwave for about 15-20 seconds so it is runny and easy to spread.
Place all three pizza crusts on a large baking sheet.
Brush thoroughly with olive oil, including the crusts.
Now spread warm peanut butter all over the center of the crusts.
Top with the crispy seasoned shallots, carrots, green onions, and jalapenos.
Lastly sprinkle with peanuts.
Place in the oven, turn down the heat to 425 degrees, and bake for 8-12 minutes until crusts are golden.
Remove from oven, slice each pizza into fourths, and top with
chopped cilantro. I serve a lime on the side so you can add a nice pop
of citrus to the pizza right before eating!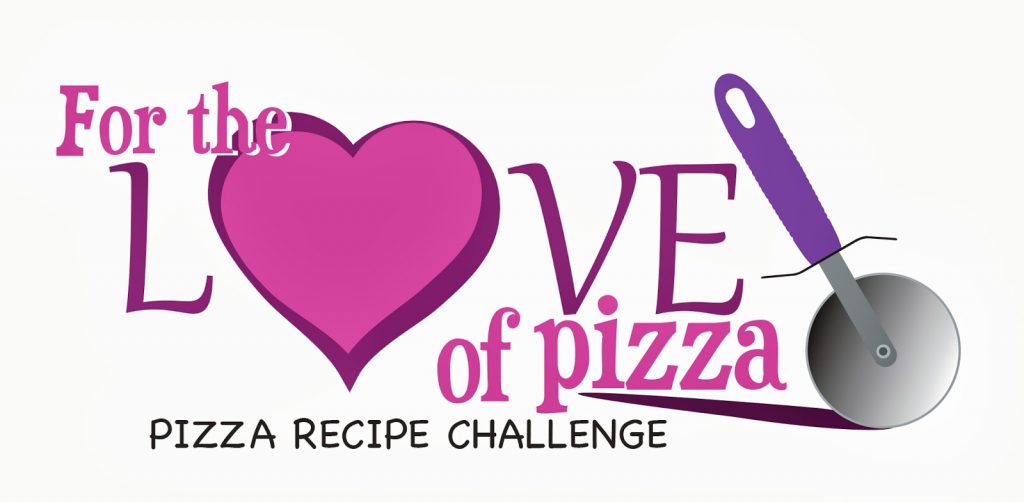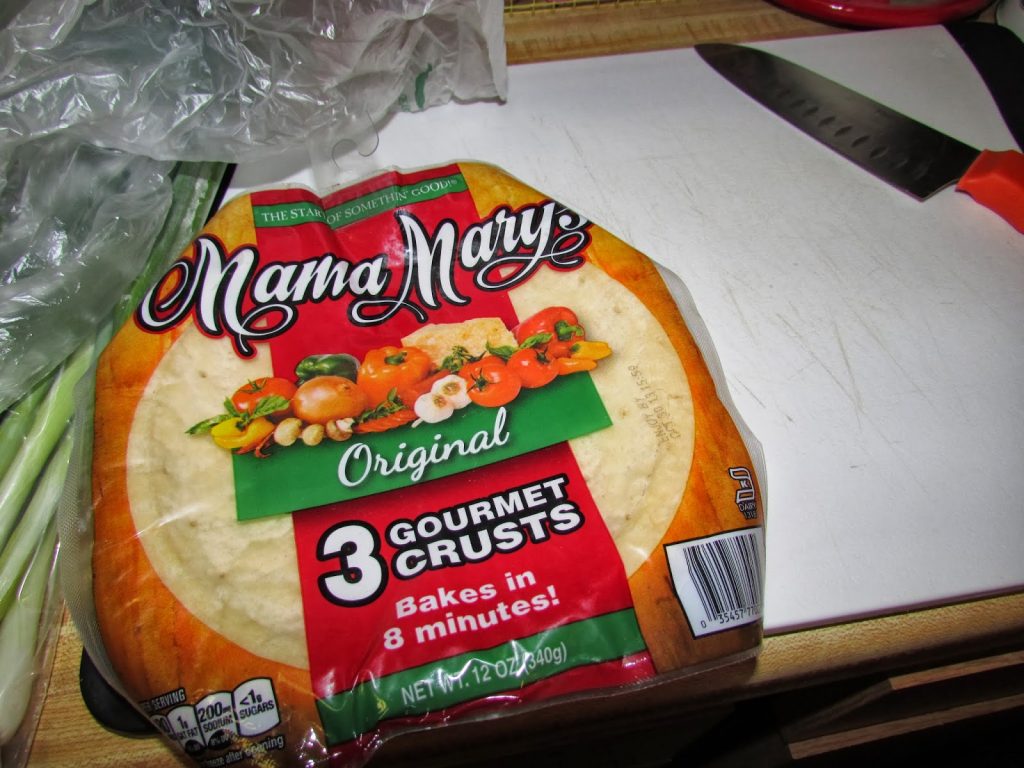 Mama Mary's mini pizza crusts are a great item to keep stocked in
your pantry for a quick and easy dinner!
super thin and the perfect texture and length.
I really like to use shallots in my dishes, especially Asian inspired meals.
I saute the shallots with oil until they crisp up and then season them with fragrant Chinese five spice and ginger.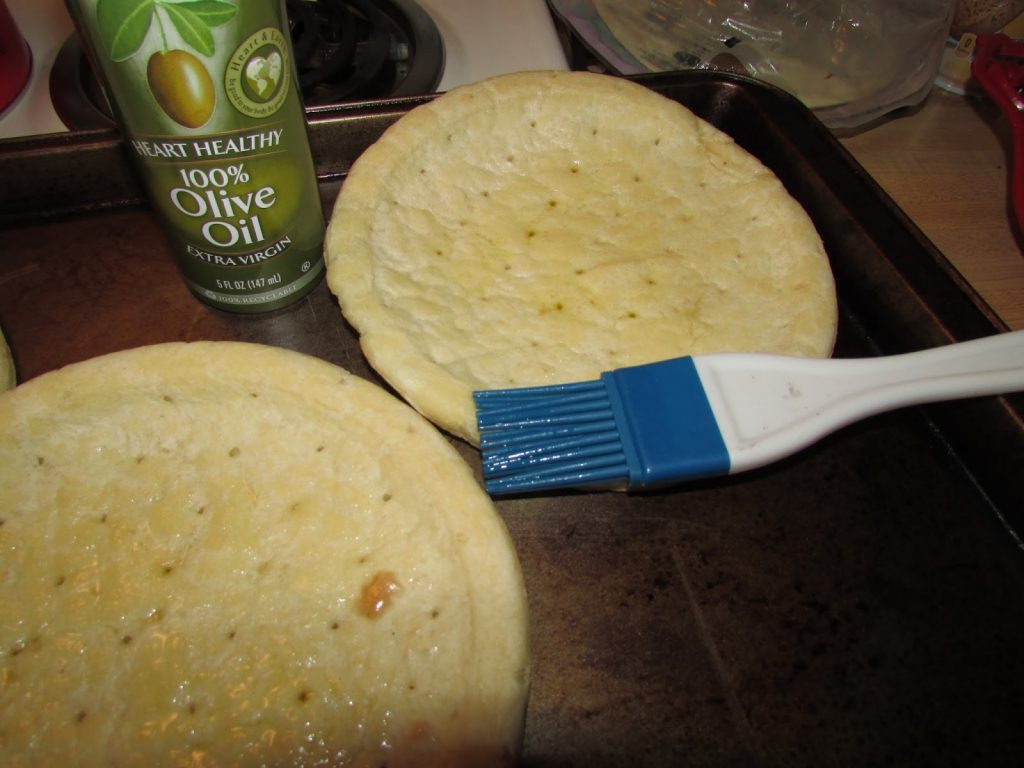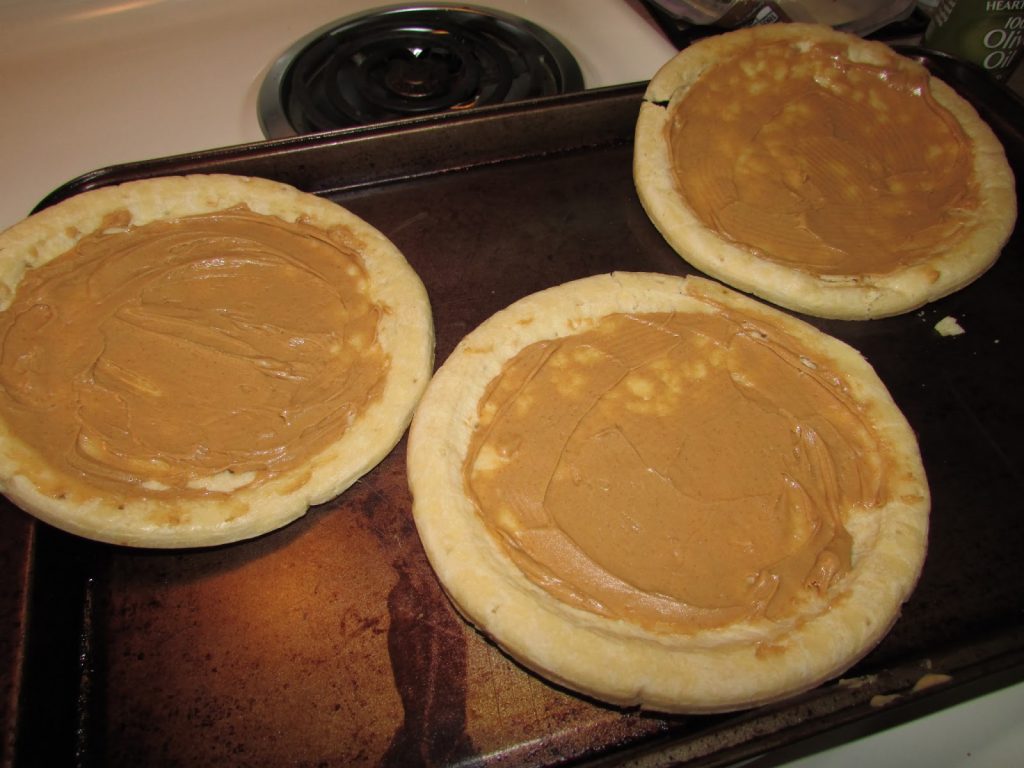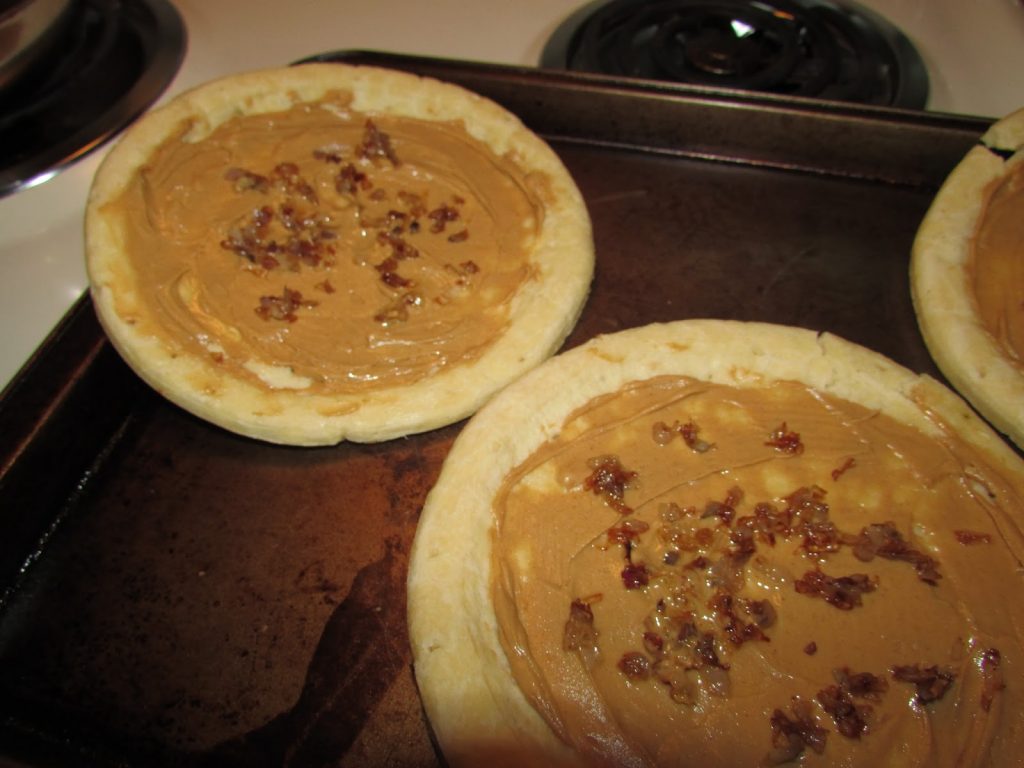 Make sure you brush the entire crust with olive oil first
and then top with a sauce so the crust doesn't dry out.
I warm the peanut butter in the microwave for about 15-20 seconds
so it is more liquid and smooth and easier to spread.
Top the peanut butter with crispy shallots.
Add all additional toppings: carrots, green onions, and sliced or diced jalapenos.
Grind dry roasted peanuts in a food processor until chopped finely.
Turn the oven down to 425 degrees and bake for about 10 -12 minutes or until crust is golden brown.
Hot out of the oven- top with cilantro and serve with lime wedges.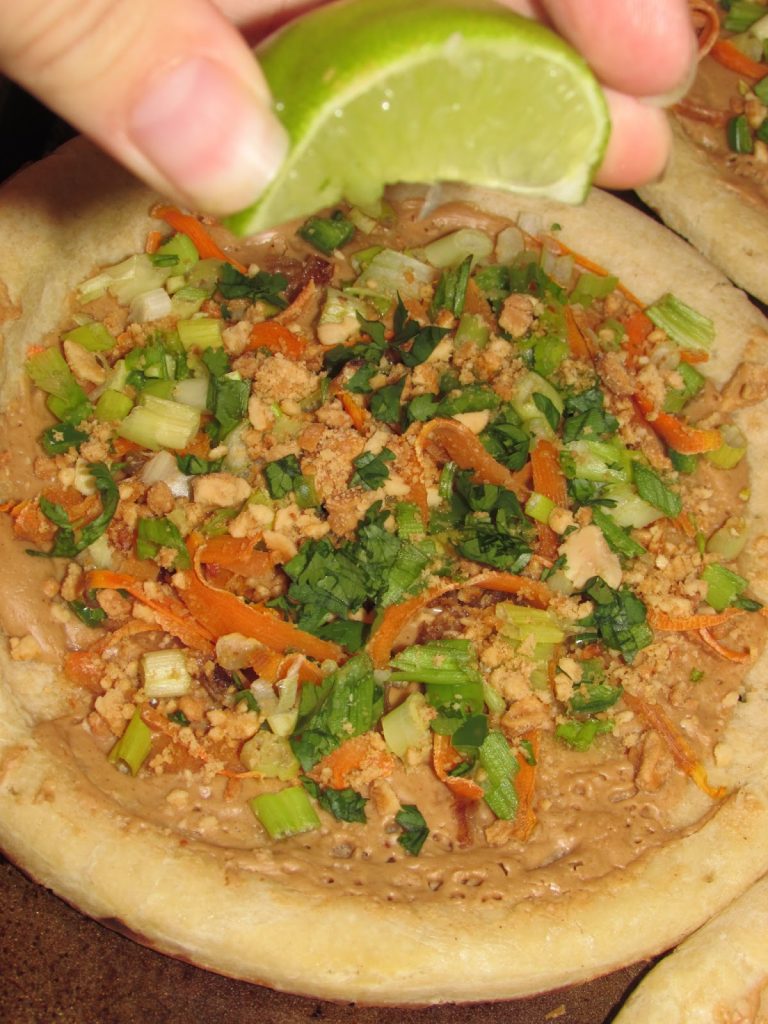 Squeeze juice from a slice of lime on top of the pizza right before serving.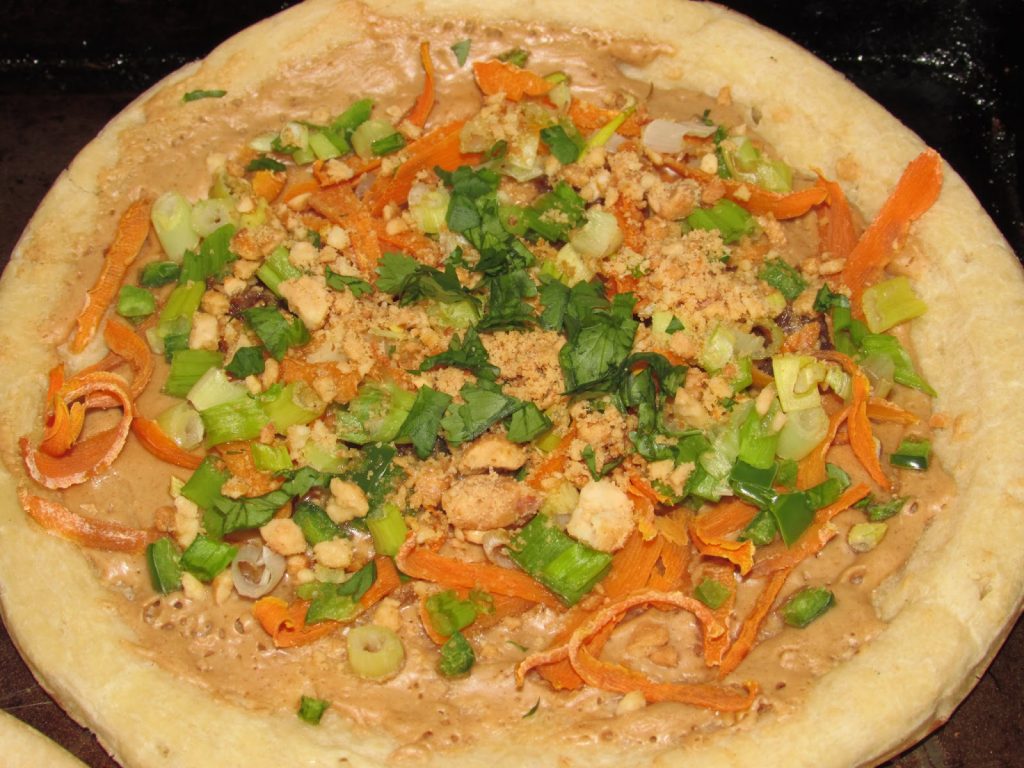 Slightly spicy with creaminess, crunch, and great flavor!
Is this your favorite pizza? Vote below!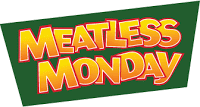 What pizza is your favorite?
Comment below with your choice
and like both Facebook pages to be entered to win!