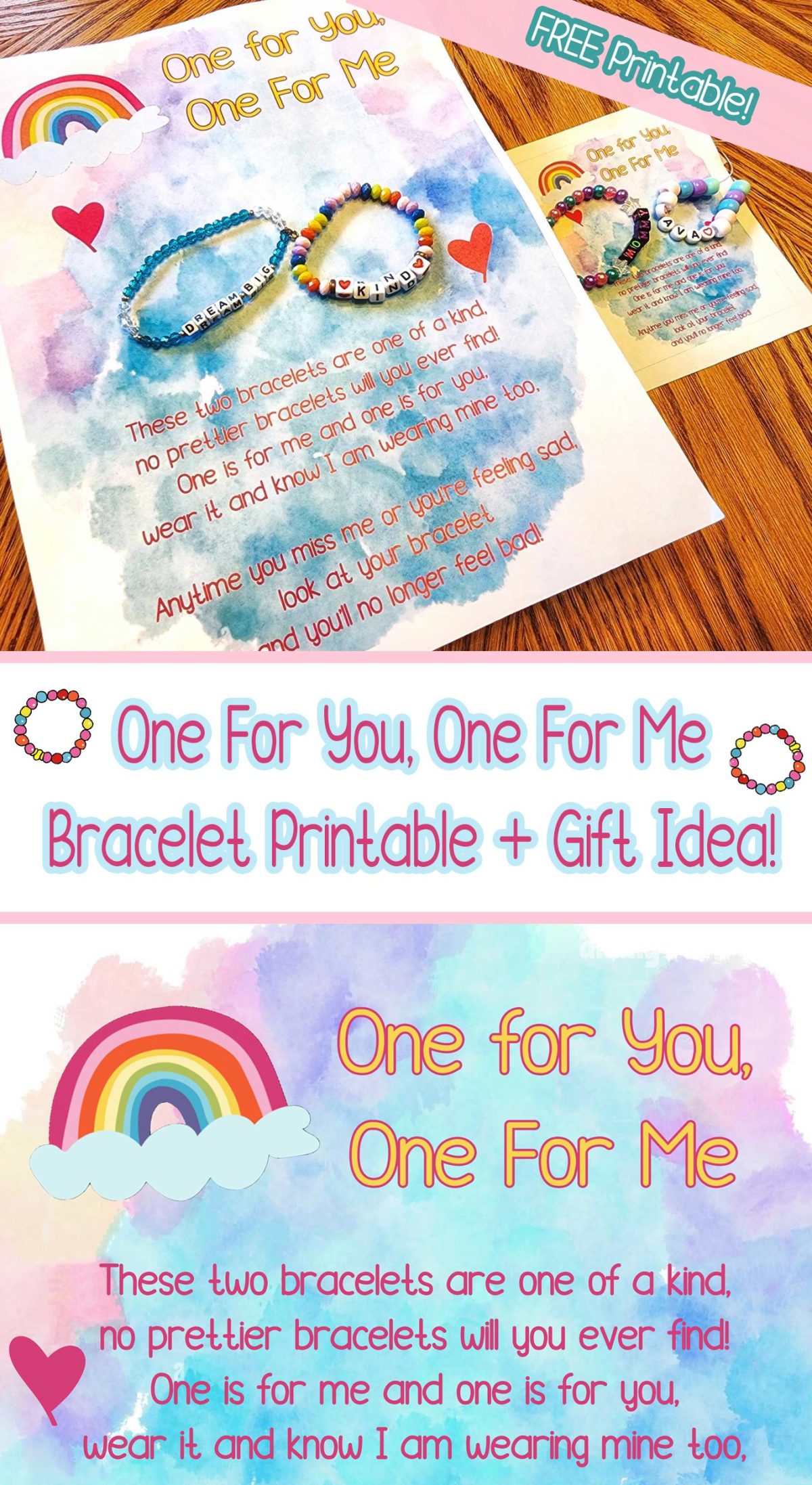 This sweet handmade gift idea is perfect for back to school, birthdays, holidays, and even Mother's Day!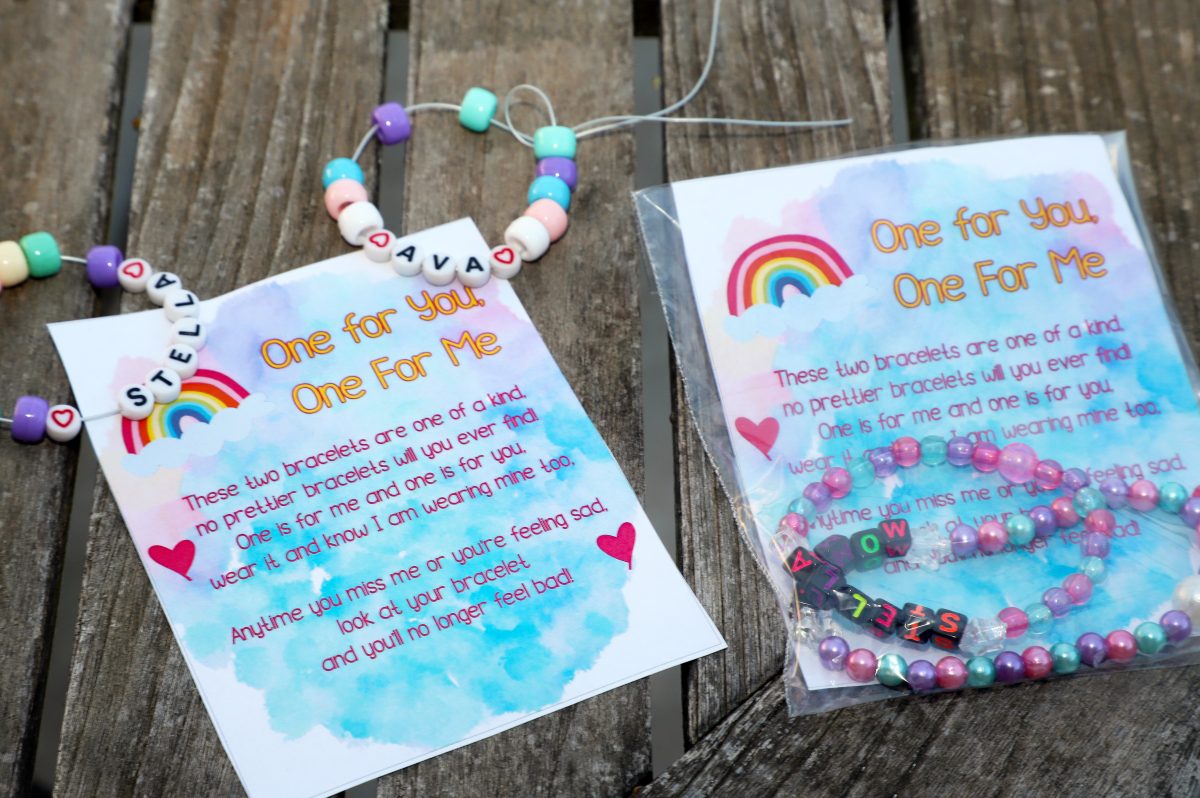 Simply print out the poem card and attach matching bracelets for an easy and thoughtful present for someone special in your life.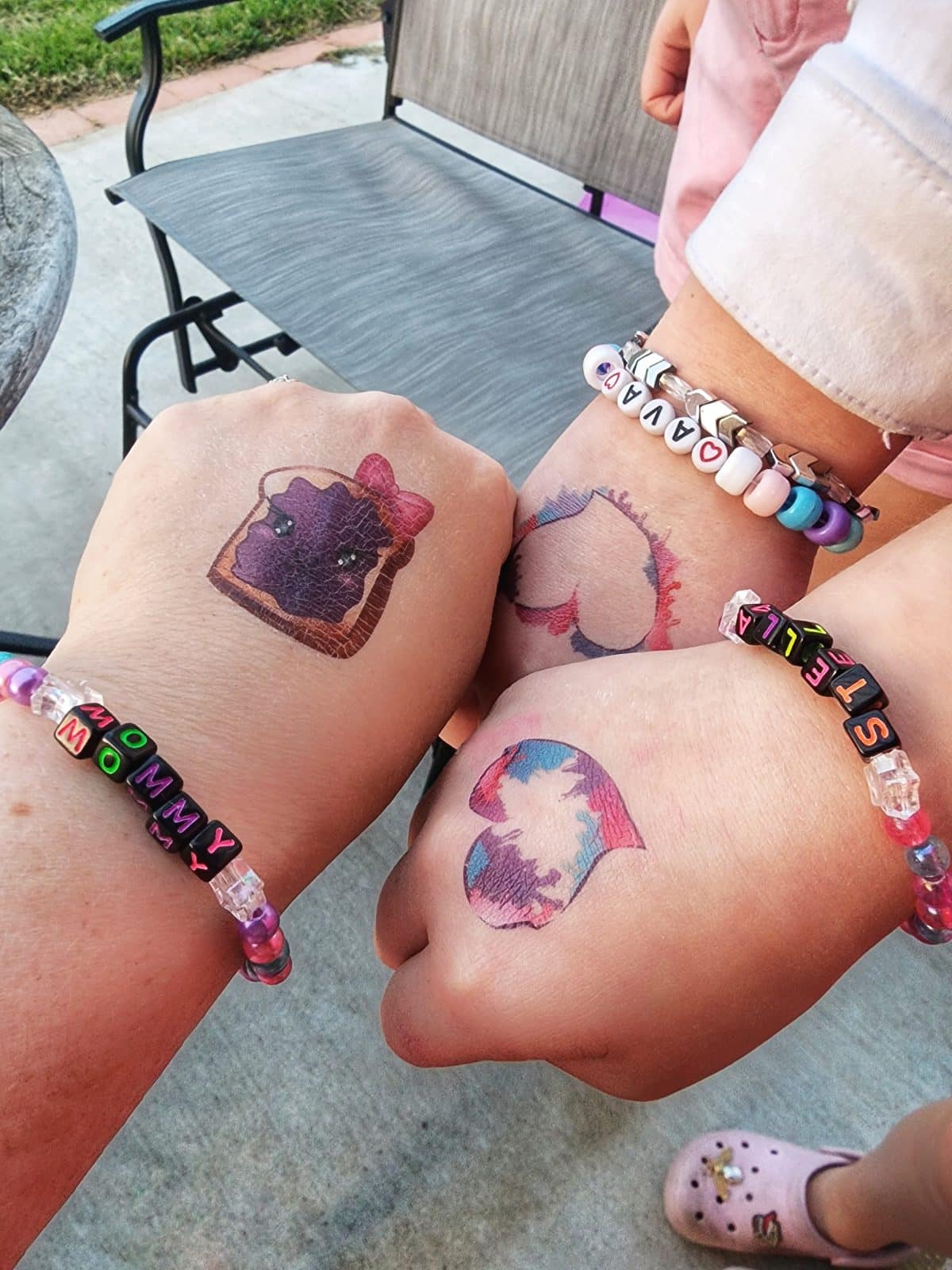 Ava made her sister and I matching name bracelets and then surprised me for my birthday!
It was such a sweet gift paired with the poem card and I will always treasure it.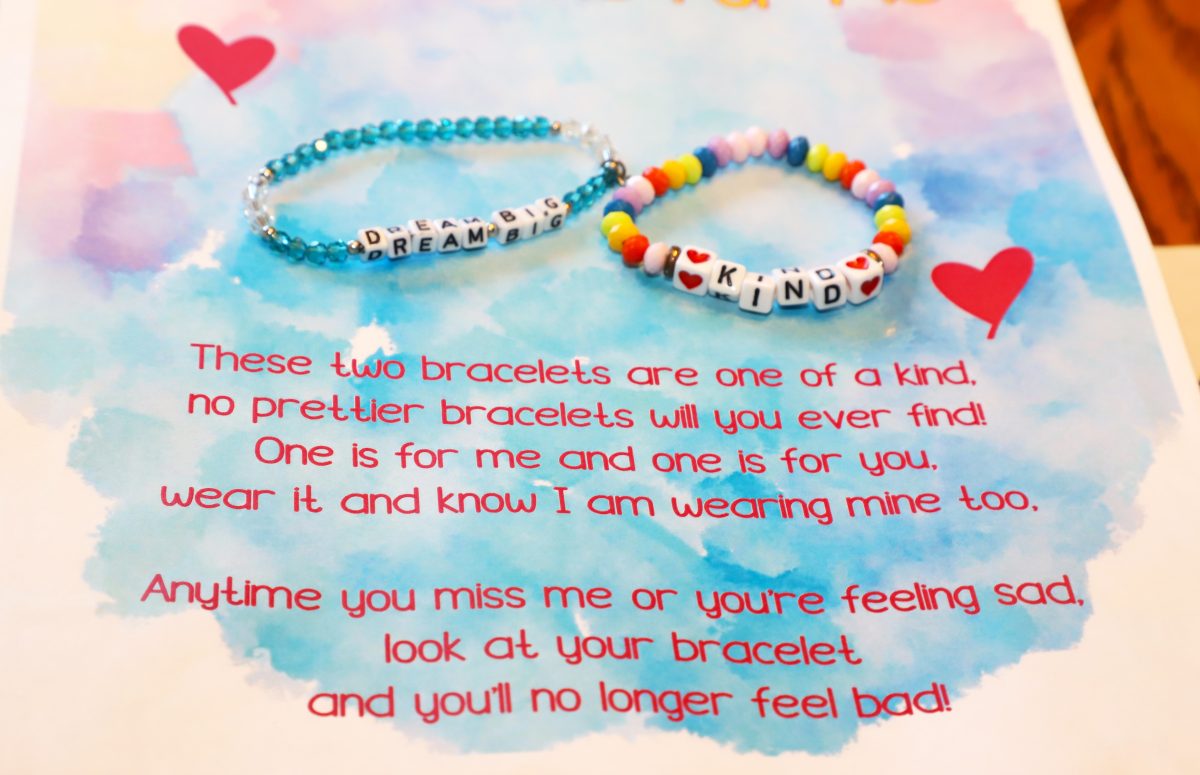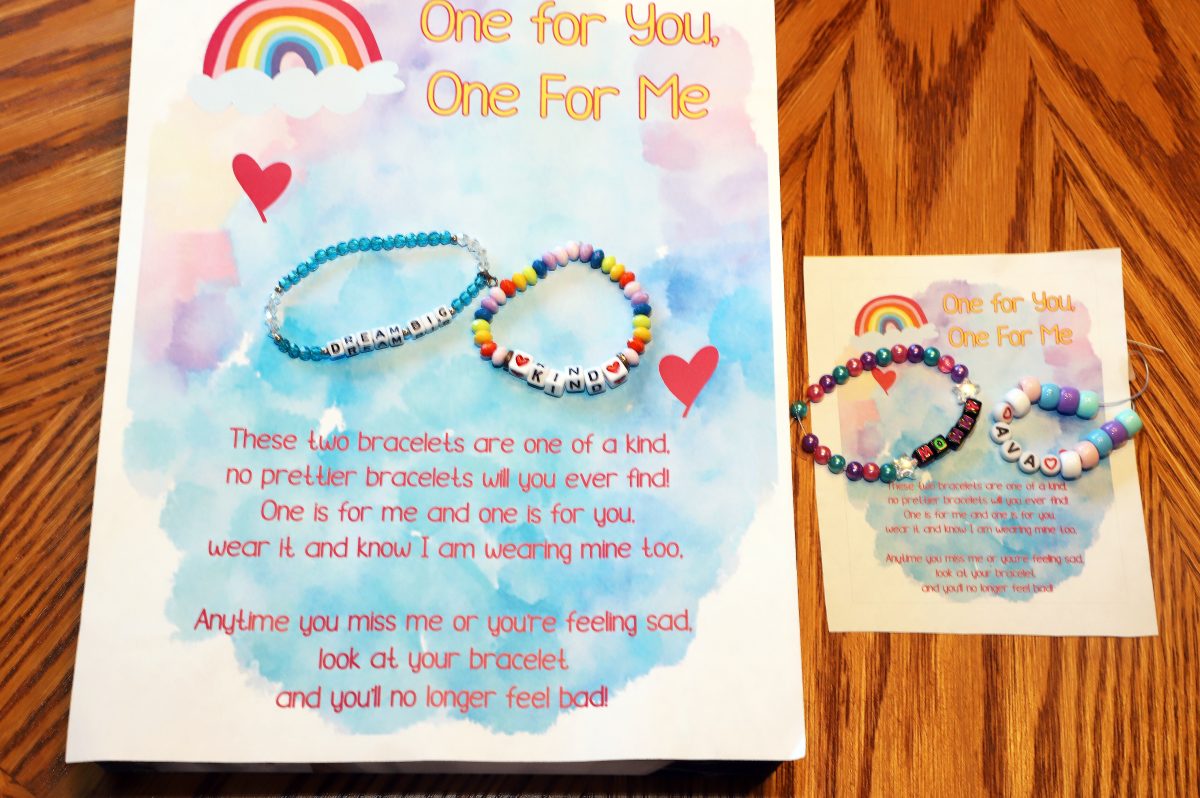 I created three size printable cards with the poem.
Depending on the size of your bracelets, you can punch a hole in the corner and tie on or wrap the bracelet around the paper.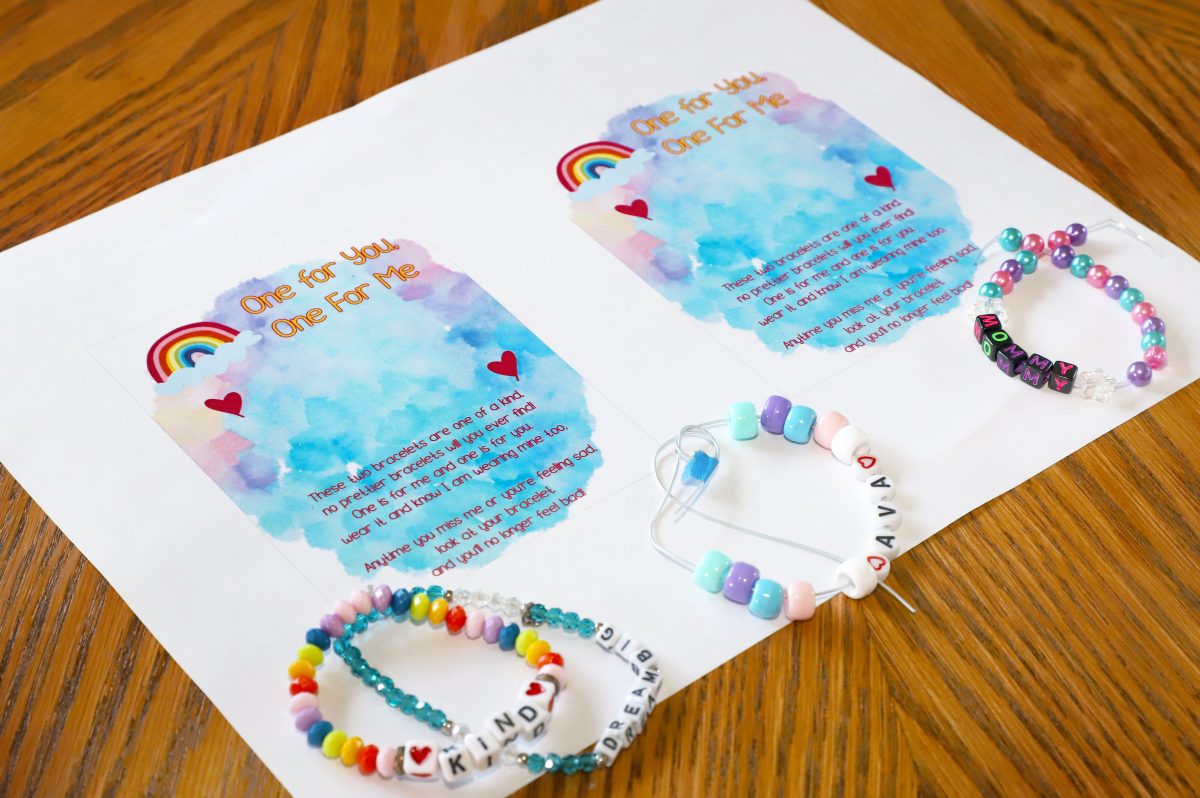 I also used a small clear gift bag and added the card and two bracelets inside then taped shut.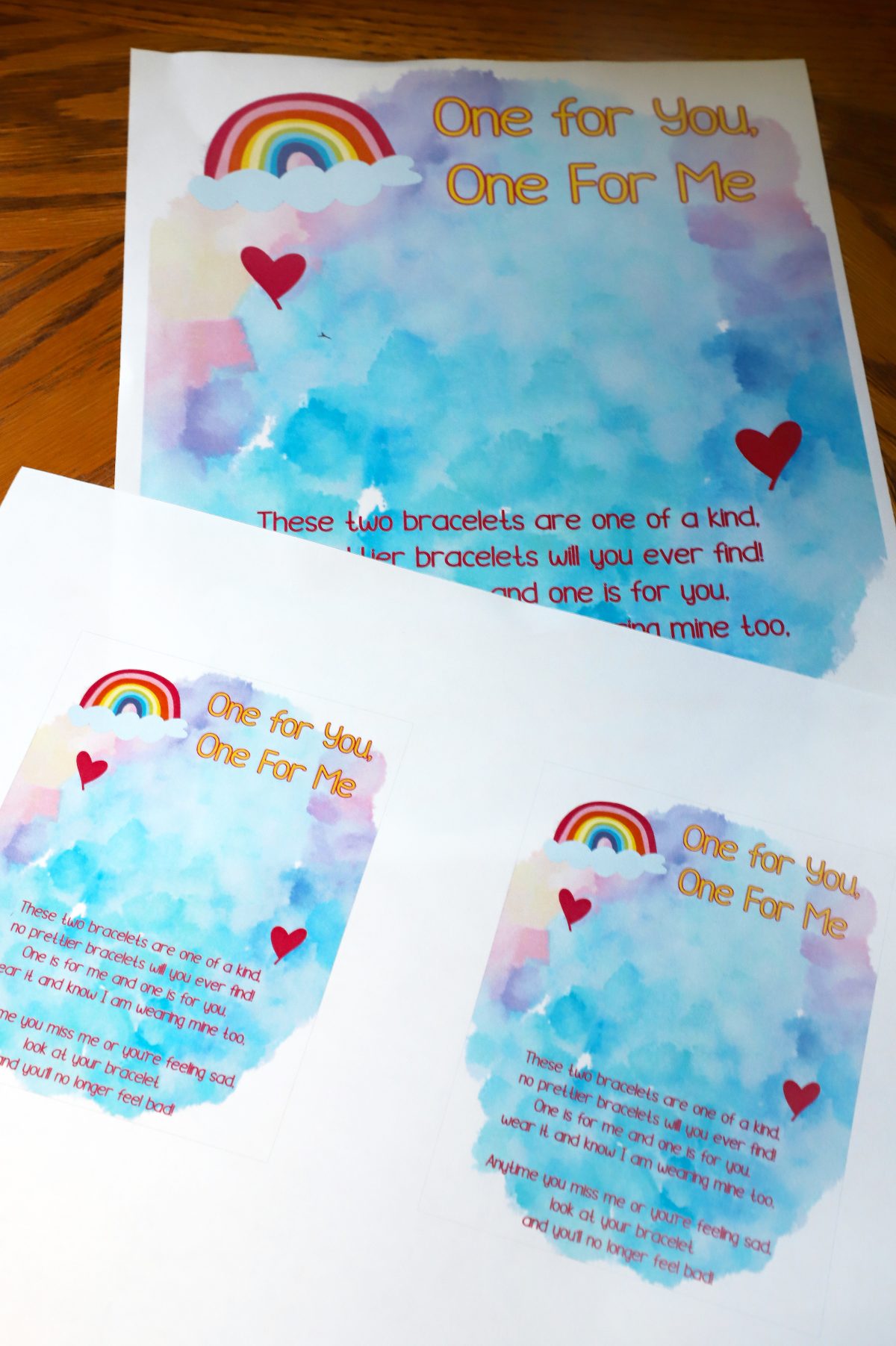 Another idea is to print out the 8×10 card and frame it as a gift too!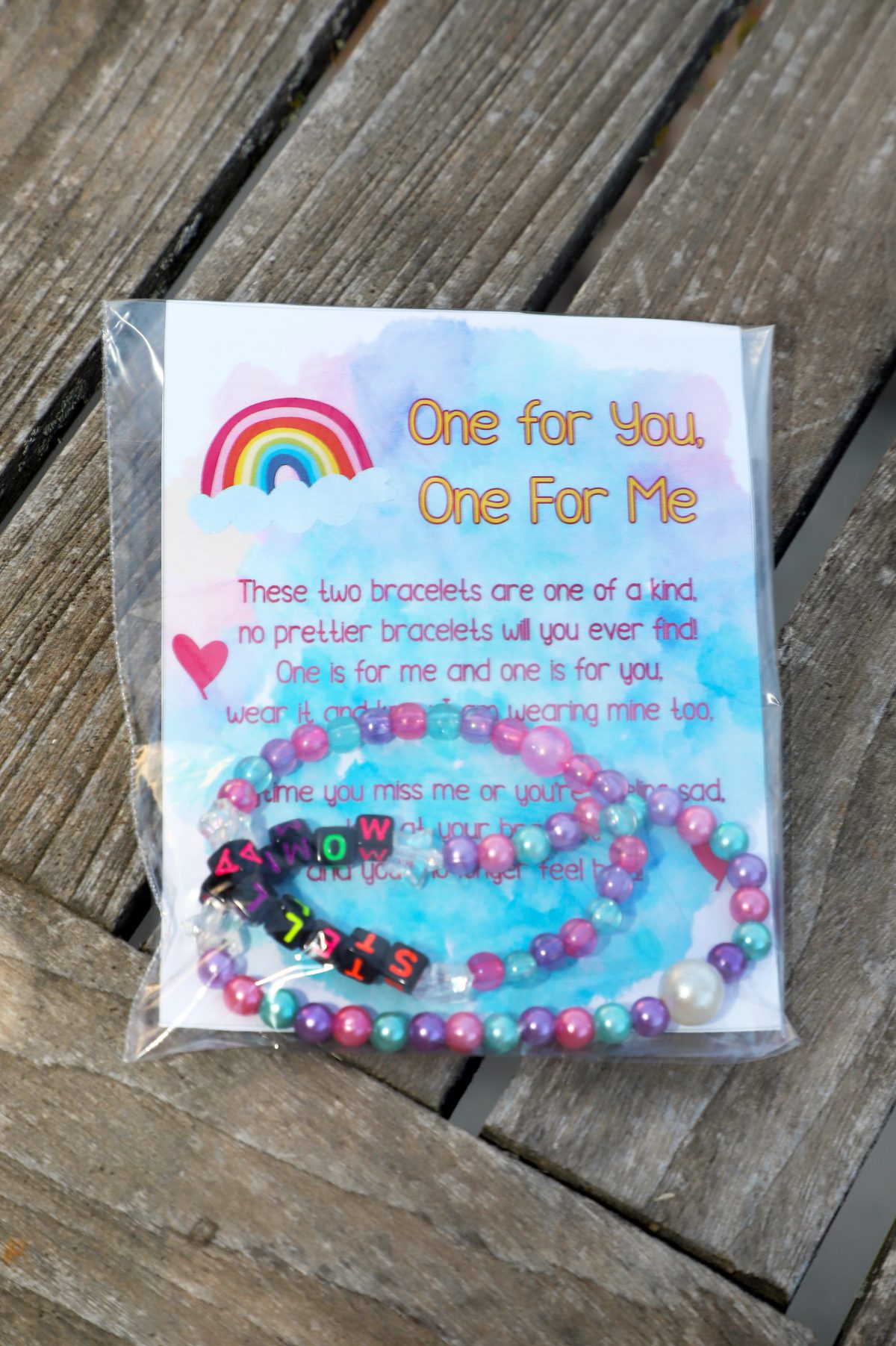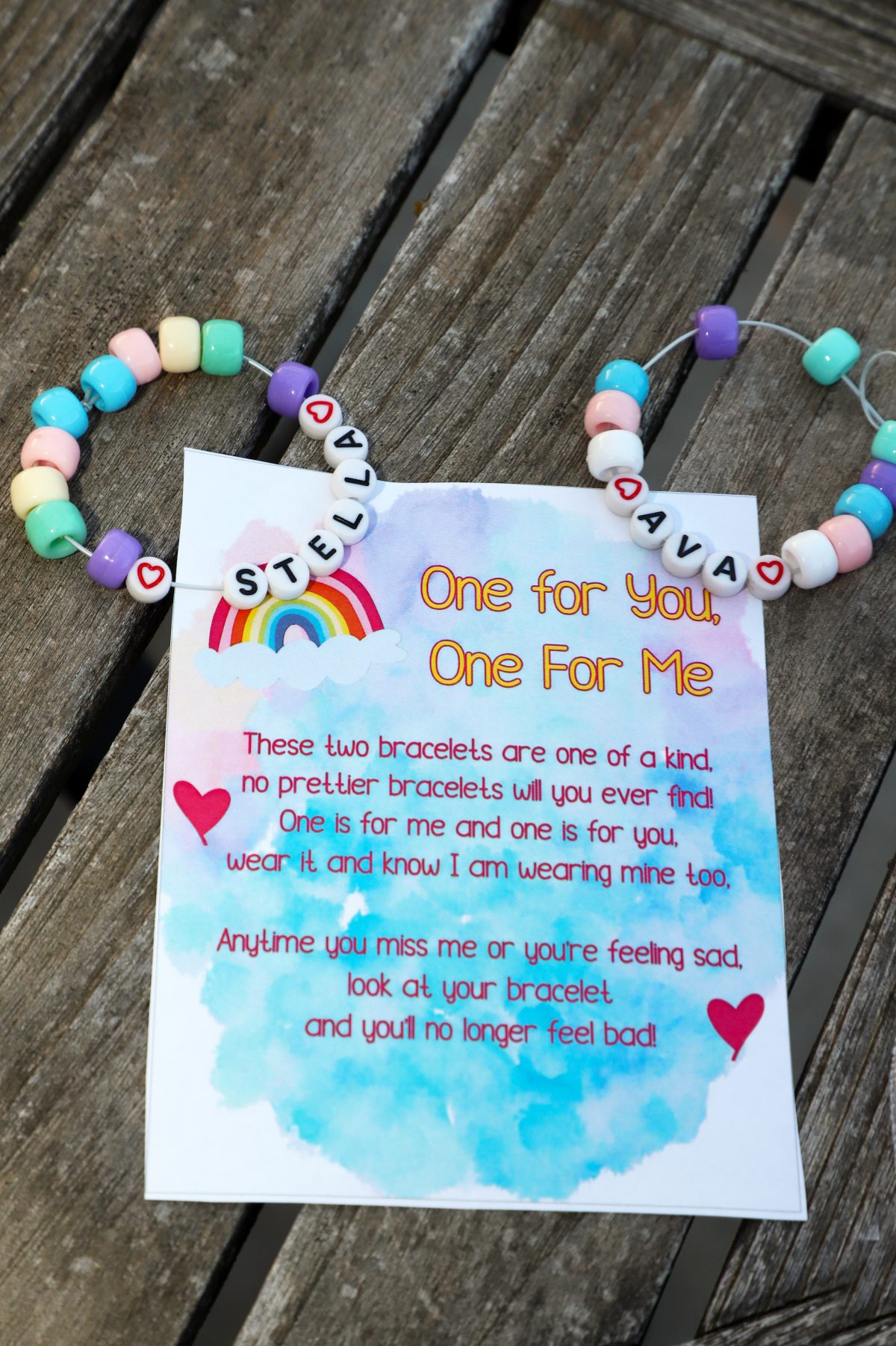 Add a signature or note on the bottom of the card to personalize it.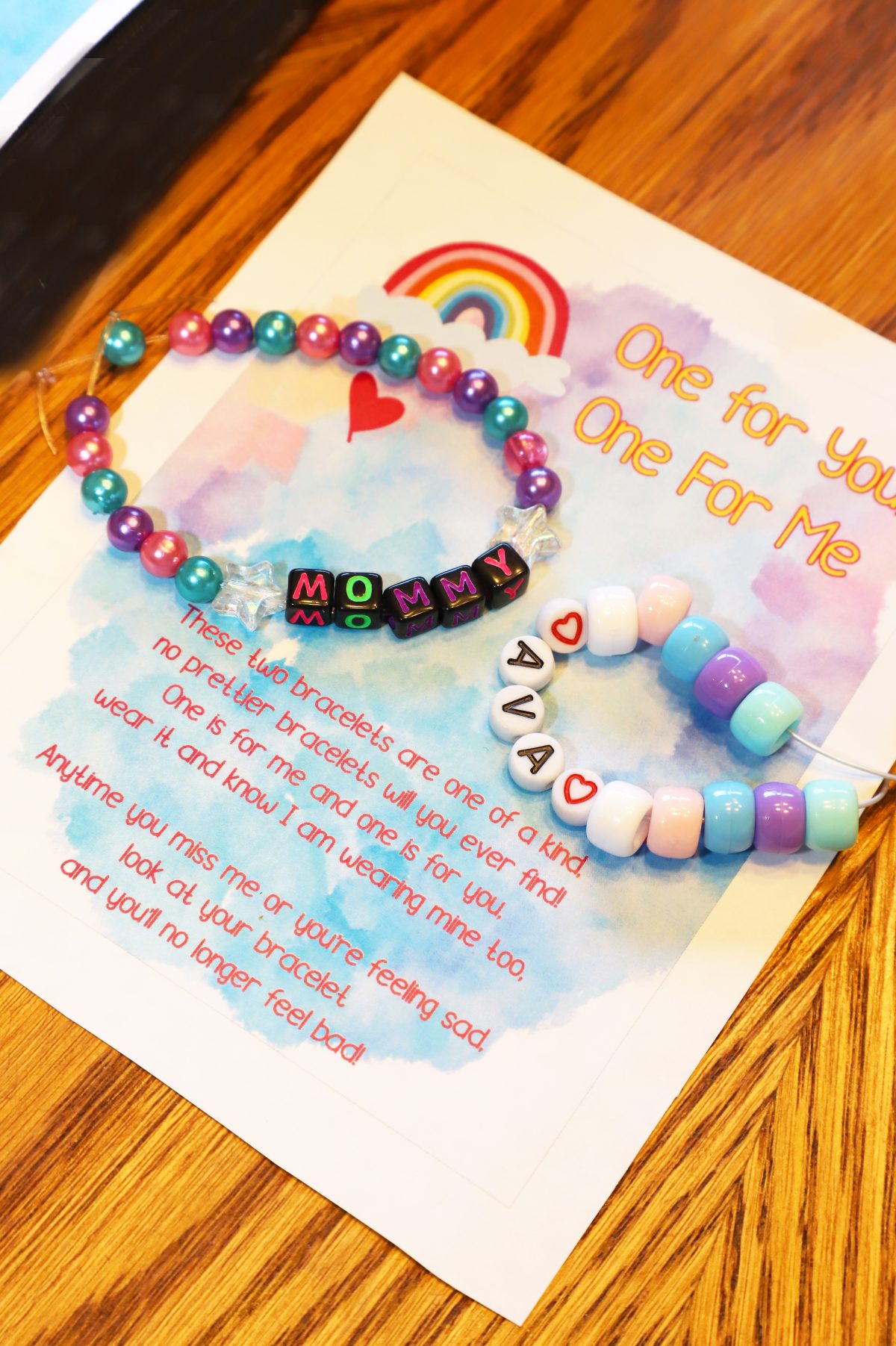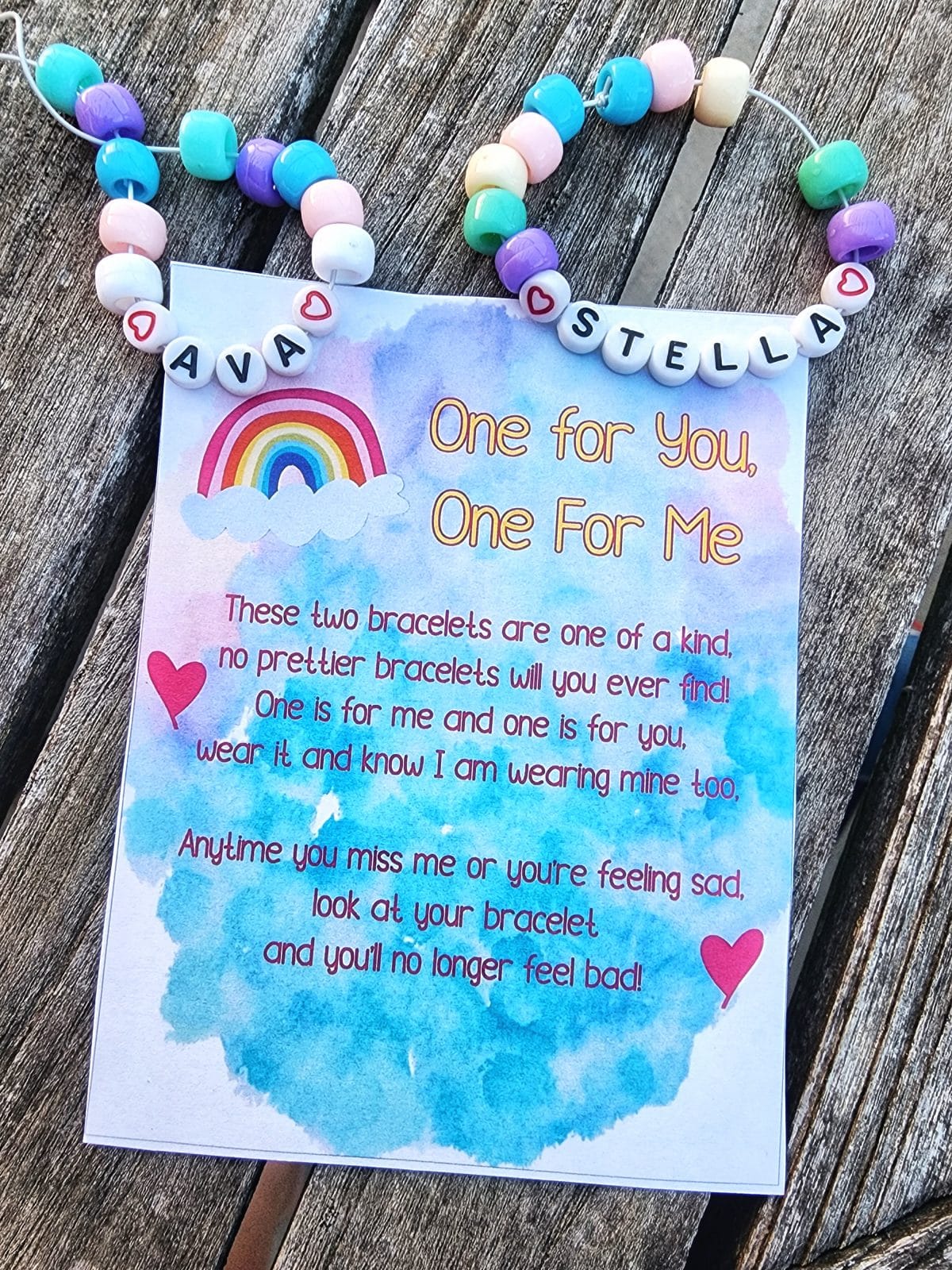 I hope you enjoy this gift idea.
They are great for both kids and adults and can be from a kid to a parent, sibling or friend and vice versa.
Download and print your cards here!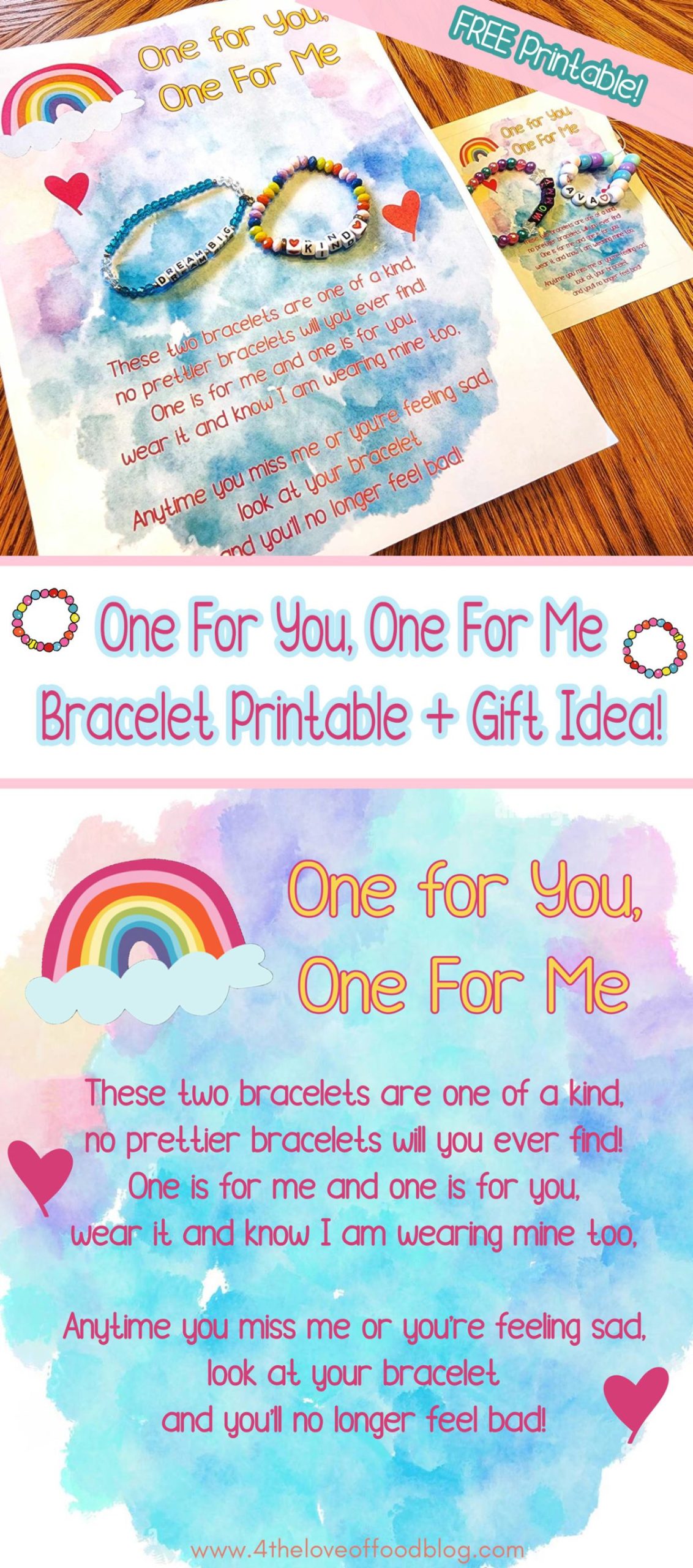 There are three different sizes of the bracelet printable cards available to you!
Click to download – 8×10 full page card
Click to download – 2 medium postcard size cards
Click to download – 3 small cards with space in the center to attach bracelets