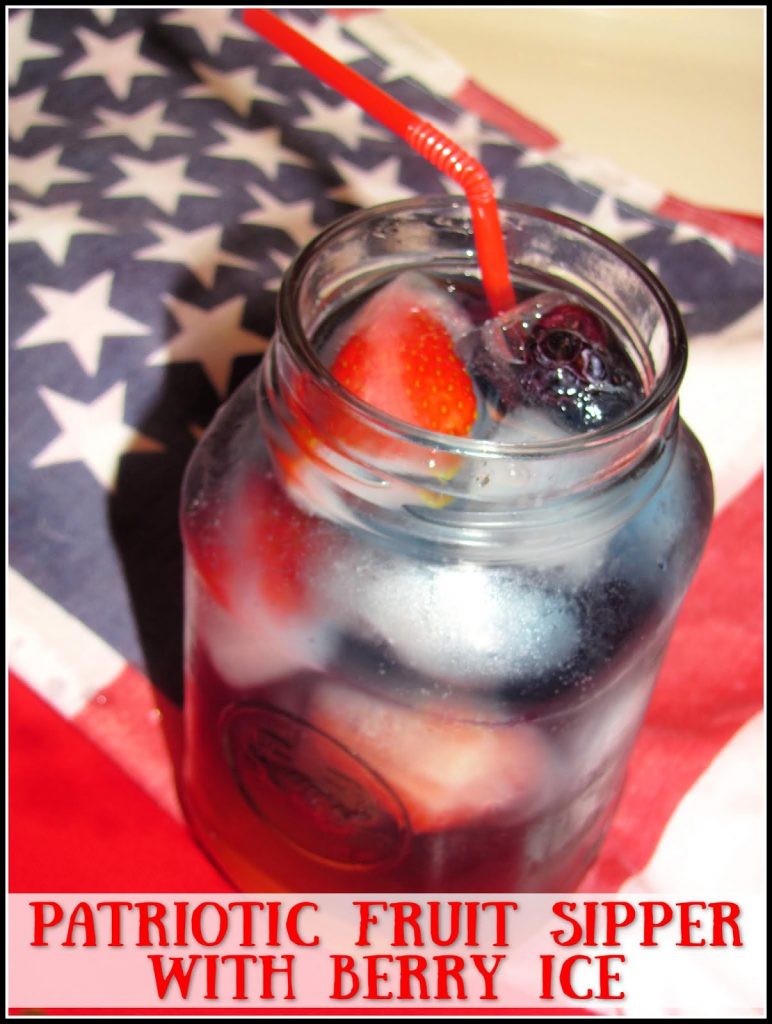 This red, white, and blue frosty fruit sipper is perfectly refreshing for a hot summer day!
The berry ice is a fun, colorful touch that not only keeps your drink cool but gives you a icy snack when your drink is empty!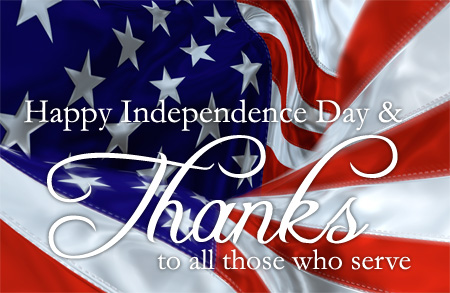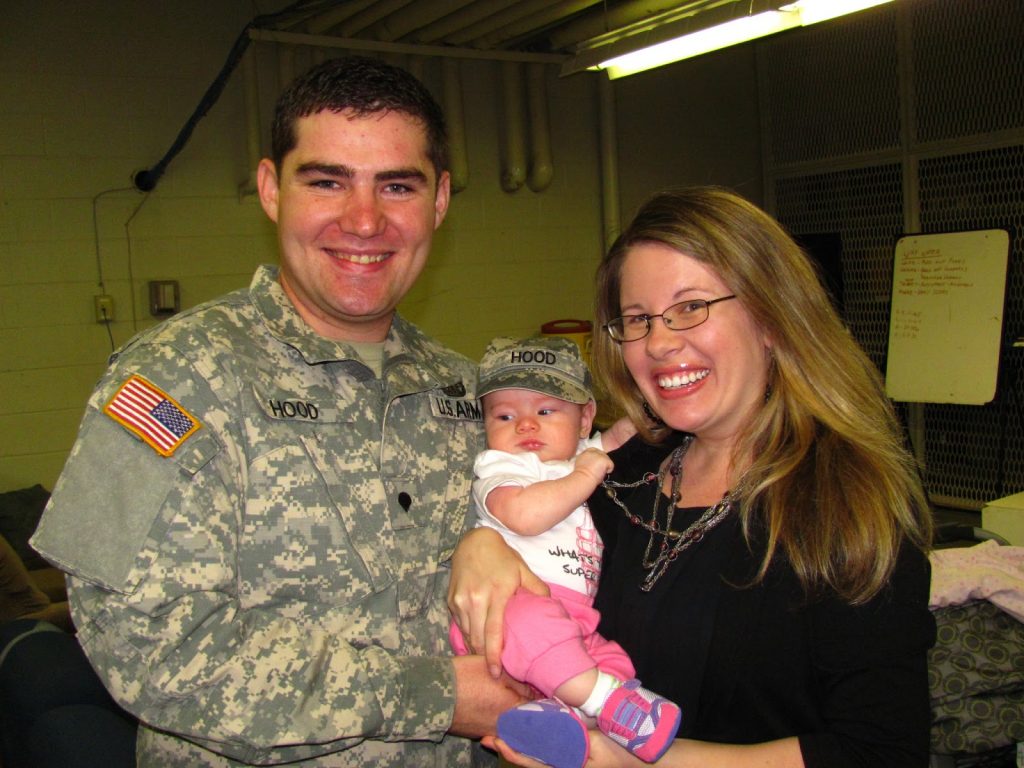 Happy 4th of July and as always THANK YOU to all the military
who fight for our freedom every day, including my amazing husband, Ashton!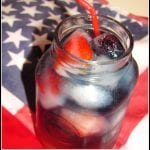 Print Recipe
Patriotic Fruit Sipper with Berry Ice
Ingredients
Equal parts:

Blue drink

such as Gatorade sports drink

Red drink

such as Cherry Kool-Aid

Seltzer or Club Soda

flavored optional

Assorted small or halved summer berries:

such as blueberries, cherries, strawberries, and raspberries.

Ice and ice cube trays
Instructions
Drop berries in ice cube trays and fill remaining space with filtered water.

Freeze berry ice until solid.

Fill a tall glass or mason jar with berry ice to the top.

Add blue drink, then red drink, then top with seltzer.

Finish with a straw and a skewer of more fruit if desired.
Notes
You can experiment with flavors here, as long as you stick with the color theme.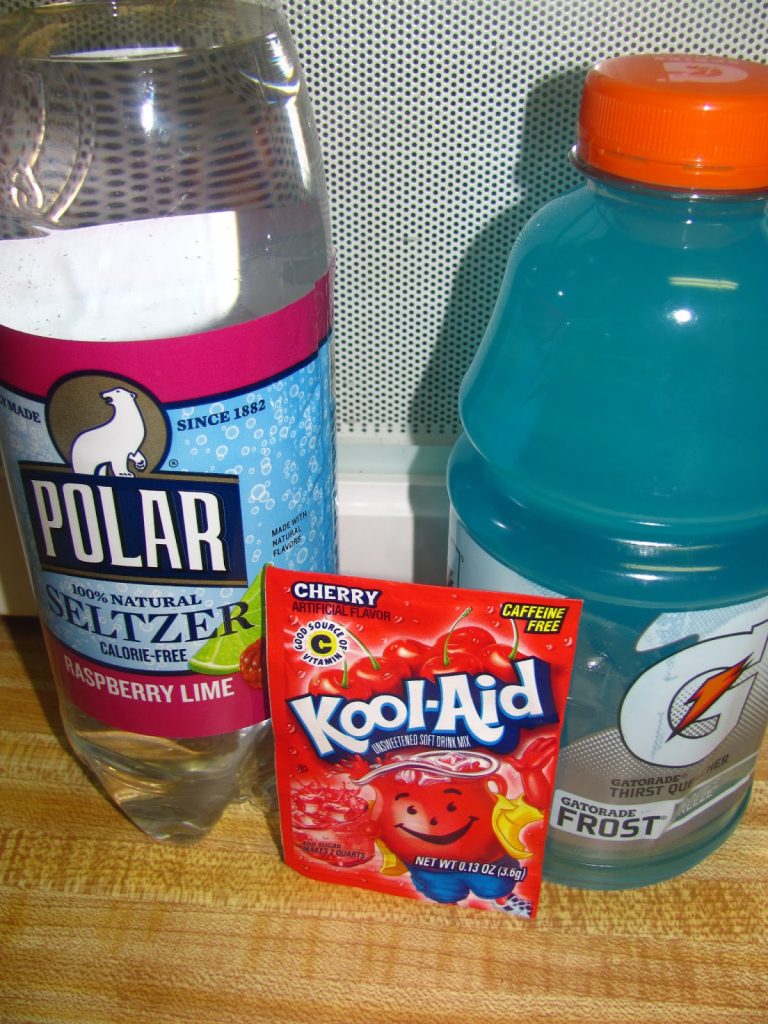 I choose a raspberry flavored seltzer, cherry Kool-Aid, and blue fruity Gatorade to keep with my berry theme.
I would use a darker blue Gatorade next time so it would show up better but you can always add a drop of blue food coloring if needed.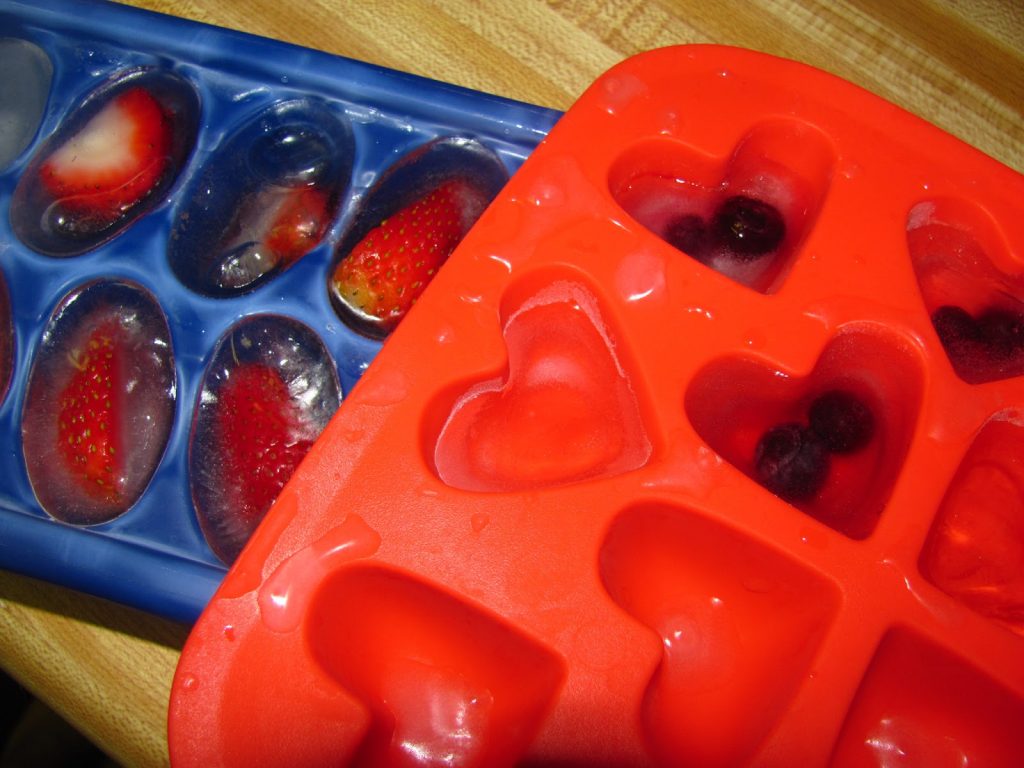 The berry ice was so simple and fun!
I got my heart ice cube tray (along with stars and flower shapes) from IKEA.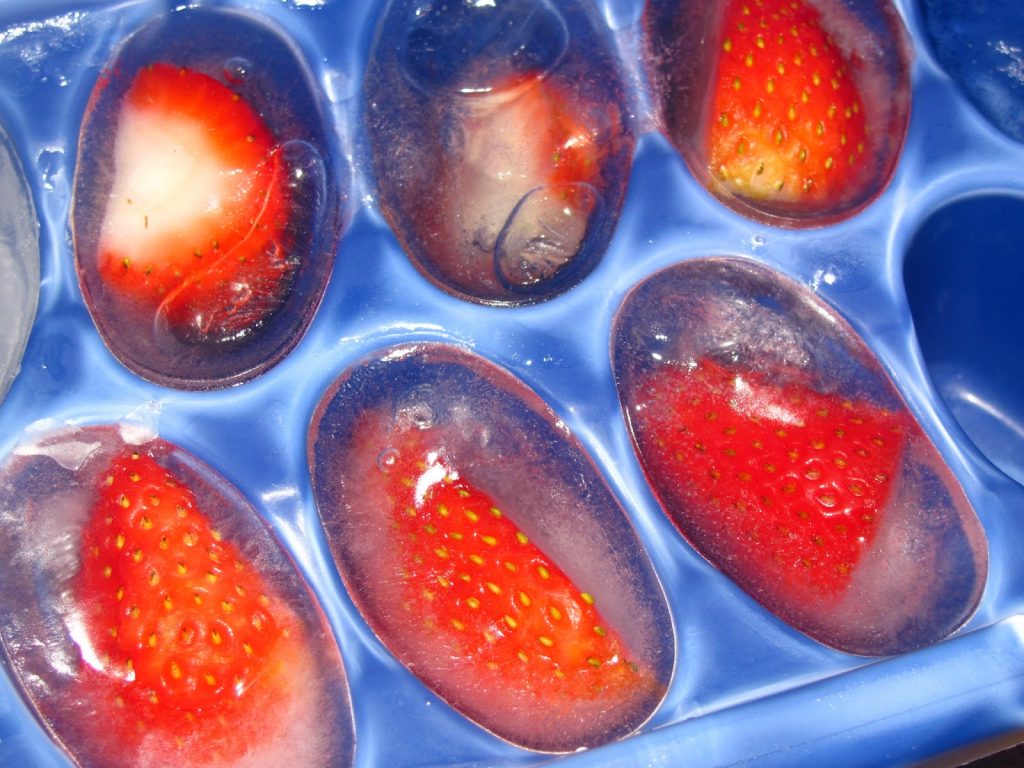 Don't worry if your ice doesn't fit perfectly. They still look pretty and no one can tell.
How great would these be in one of those beverage jars at your next pool party or picnic? How about strawberry lemonade with strawberry ice cubes?! Love it!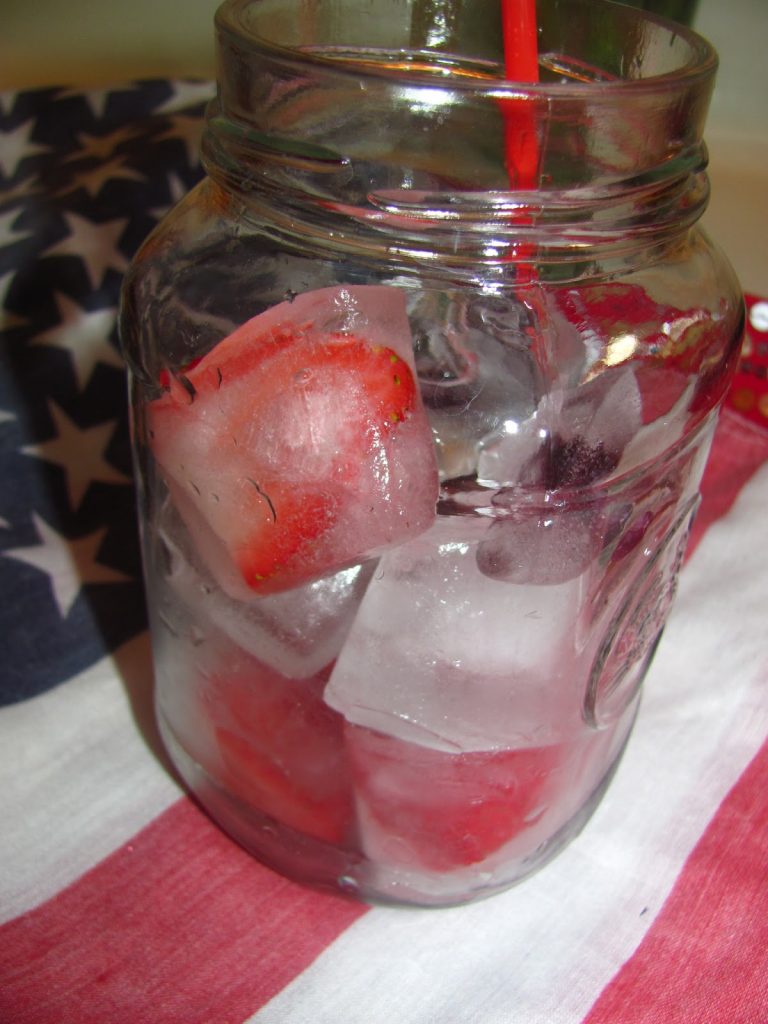 Fill your glass to the top with berry ice.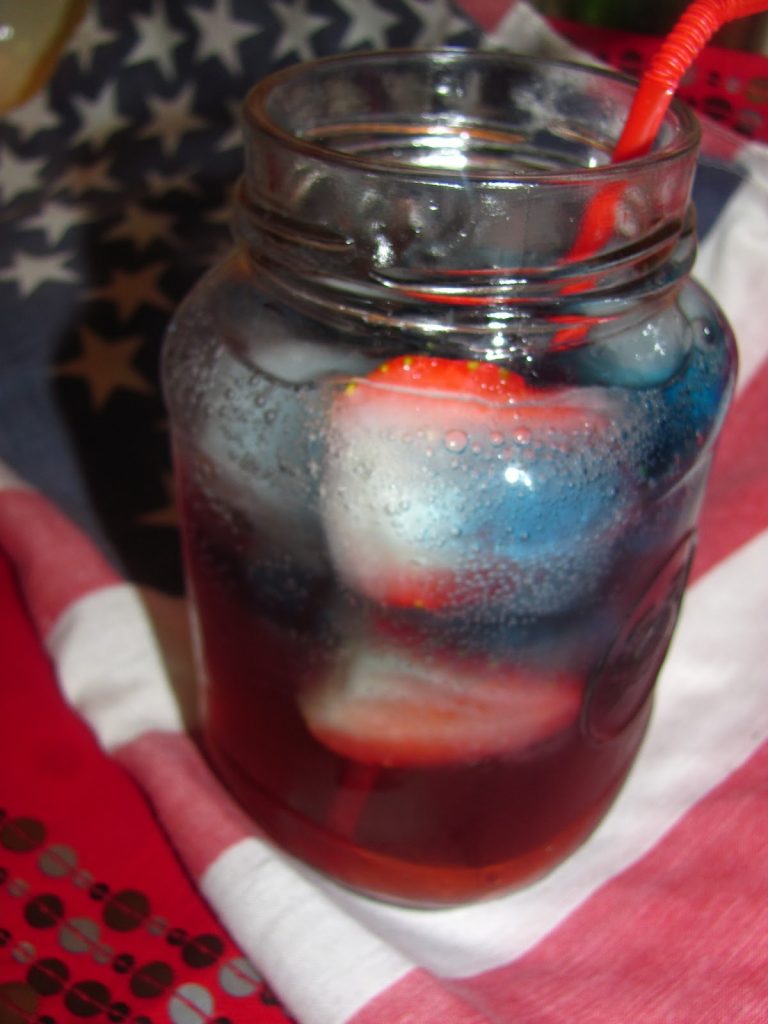 Then simply add your red, white, and blue drinks. The full glass of ice with keep the drinks from mixing colors as much so you should see the separate colors in your drink.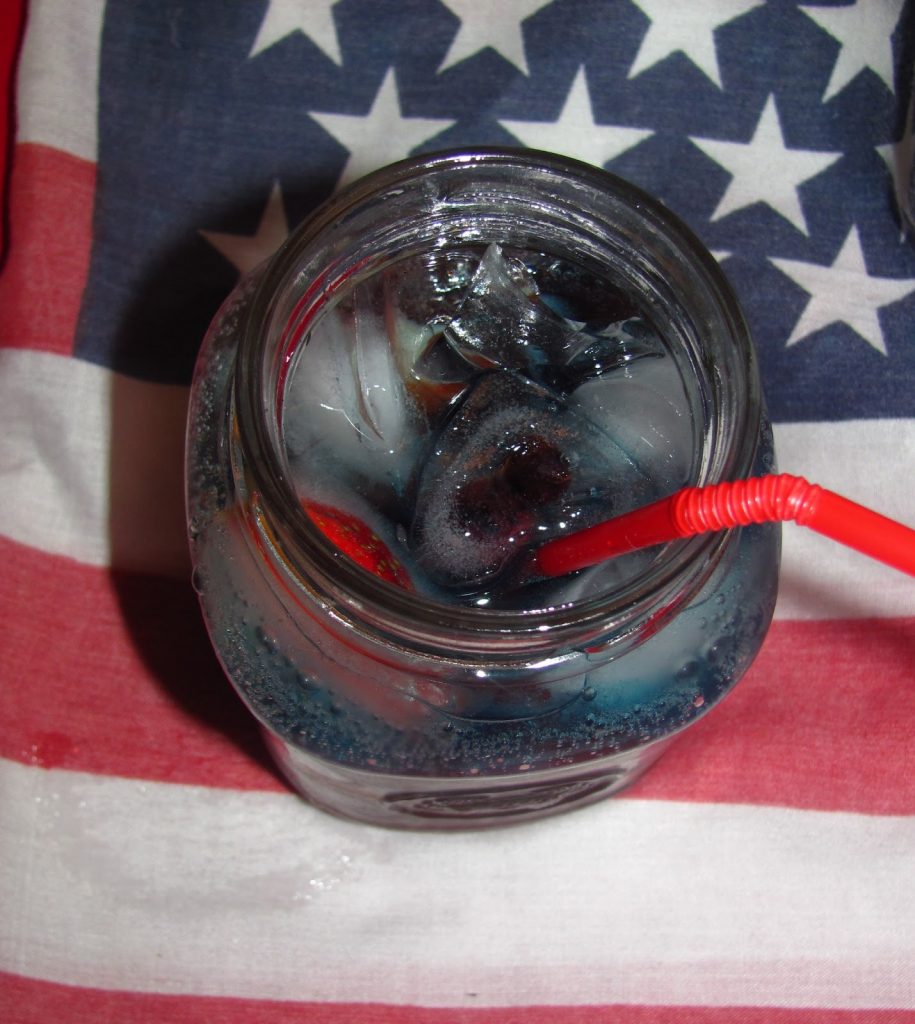 Doesn't this look refreshing?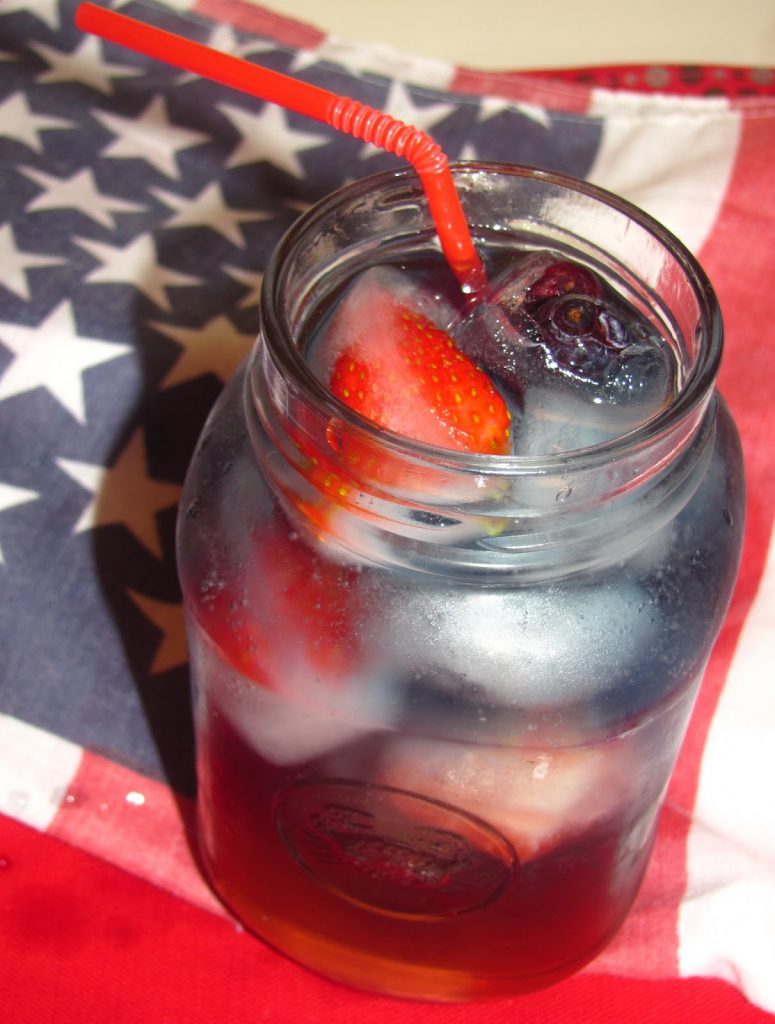 The perfect summer drink for your 4th of July BBQ! Happy Independence Day, ya'll!