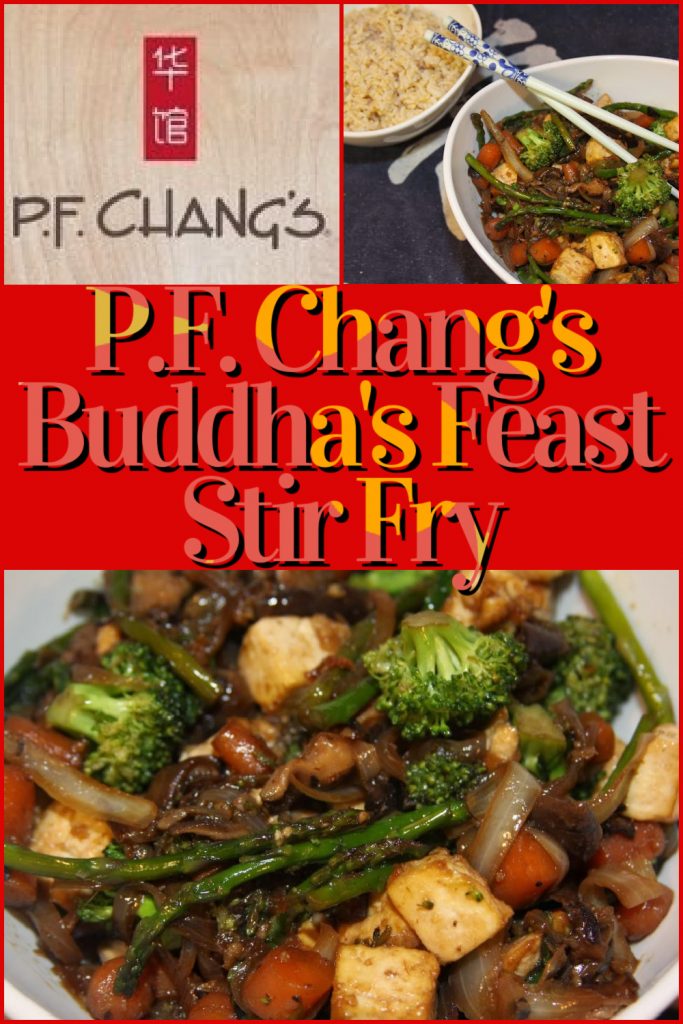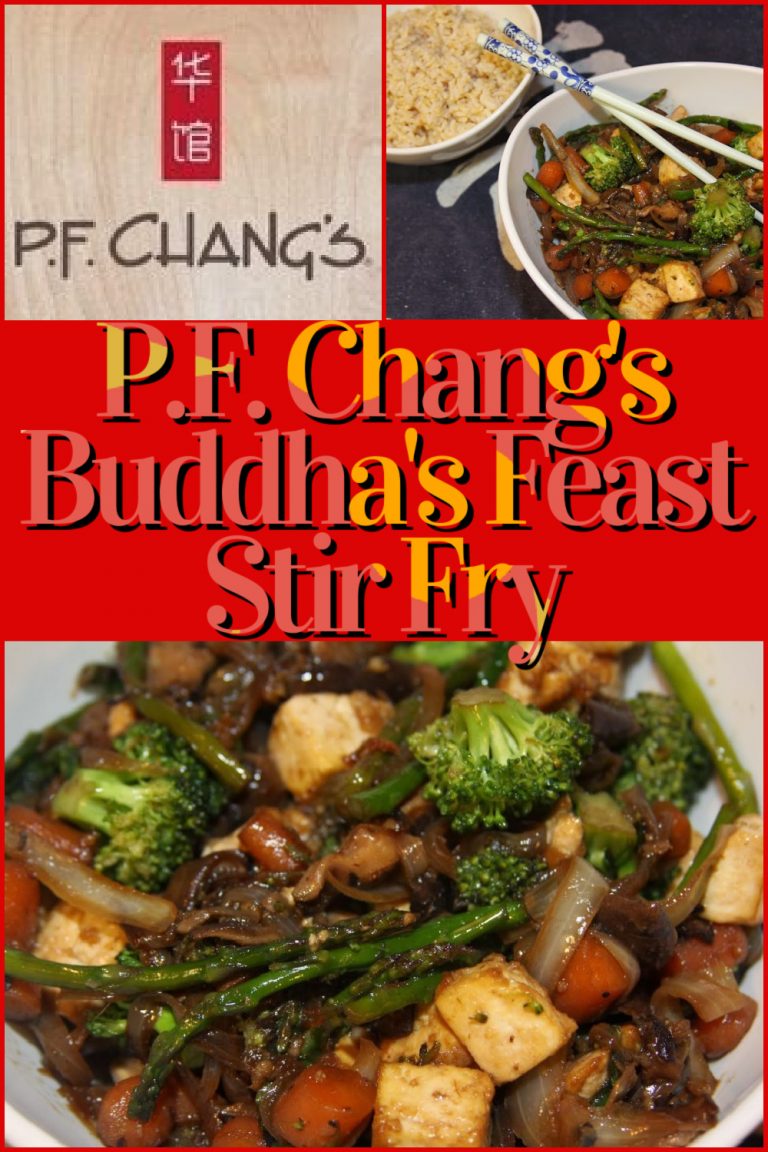 P.F. Chang's has always been a favorite dinner stop for my parents and I. We love the Destin, FL location back home for their fun and beautifully decorated atmosphere, great service, innovative menu, and best of all delicious family style Asian food! Over the years we have tried numerous dishes but we have our favorites that we tend to order every time including the Lettuce Wraps and Hot Fish. And since we share and eat family style we always order a few vegetable dishes on the side. Our favorite is the Buddha's Feast– a vegetarian stirfry with five spice baked tofu and crispy veggies served with brown rice. Flavor packed and good for you- you can't go wrong with this stir fry!
Check out my recipe for Buddha's Feast below!
This is a Sponsored post written by me on behalf of P.F. Chang's. All opinions are 100% mine.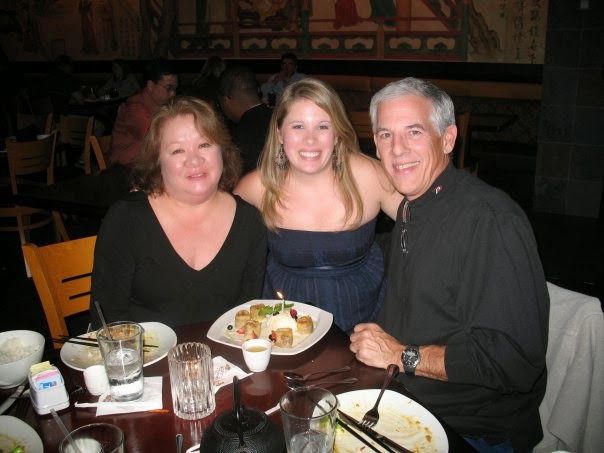 My parents and I celebrating my Dad's birthday at P.F. Changs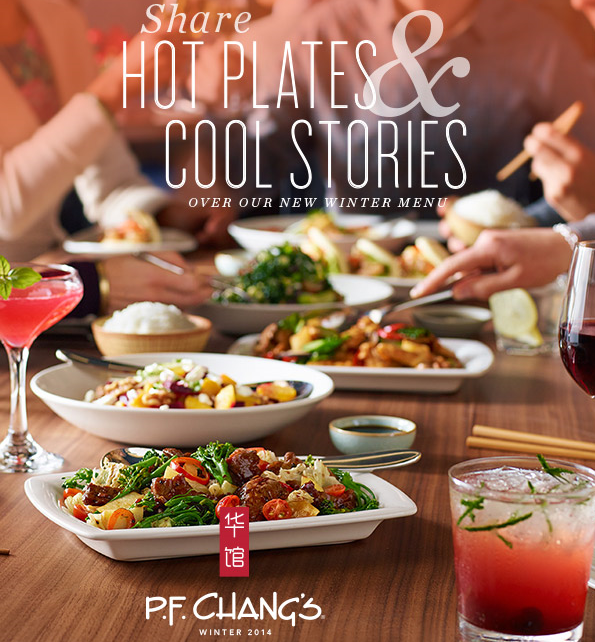 I didn't think their menu could get any better but in honor of the Chinese New Year, P.F. Chang's has added a new Winter Seasonal Menu! These unique, mouthwatering dishes feature traditional ingredients symbolizing good luck and prosperity. The menu includes 2 new cocktails, 6 new dishes, and 2 new desserts. They all sound fabulous but y'all know I have a sweet tooth! So I am just dying to try the Chocolate Raspberry Wontons and then of course I would need to sample the Red Goose Martini to quench my thirst! Find the descriptions below and scroll down for a recipe and a exclusive link for a coupon from P.F. Chang's so you can taste these delicious new dishes yourself!
The restaurant is also introducing two new desserts and beverages:

I like to use extra firm tofu in my stir frys because it holds up well. Drain tofu and lay on a paper towel lined plate, cover with a few papertowels and add a heavy object, like a large can, on top to weigh it down and push out the extra moisture. Leave this for 20 minutes.
Once the tofu is pressed and blotted dry, cube it up and place in a bowl.
Add your marinade ingredients: 1/2 tsp five spice powder, 2 tsp seasame oil, 1 tbsp rice wine vinegar, and 1 tbsp soy sauce. Mix to coat the tofu, cover, and place in the fridge for 30 minutes to marinate.
Preheat the oven to 375 degrees.
Crispy on the outside, soft on the inside! Now just toss your tofu in with your finished stirfry and serve!
Wash and chop all your veggies.
Use a large wok or skillet and heat over medium high.
Add oil to coat the bottom and add all veggies.
Toss in the oil and cook for a few minutes.
Add garlic, ginger, and 2 tbsp soy sauce. Stir and cook for a couple more minutes.
Add additional soy sauce if you want more flavor or liquid (I added 4 tbsp).
Your veggies should be cooked but still have their crunch and bright colors.
Add tofu and mix then place in a serving bowl.
Serve with brown rice.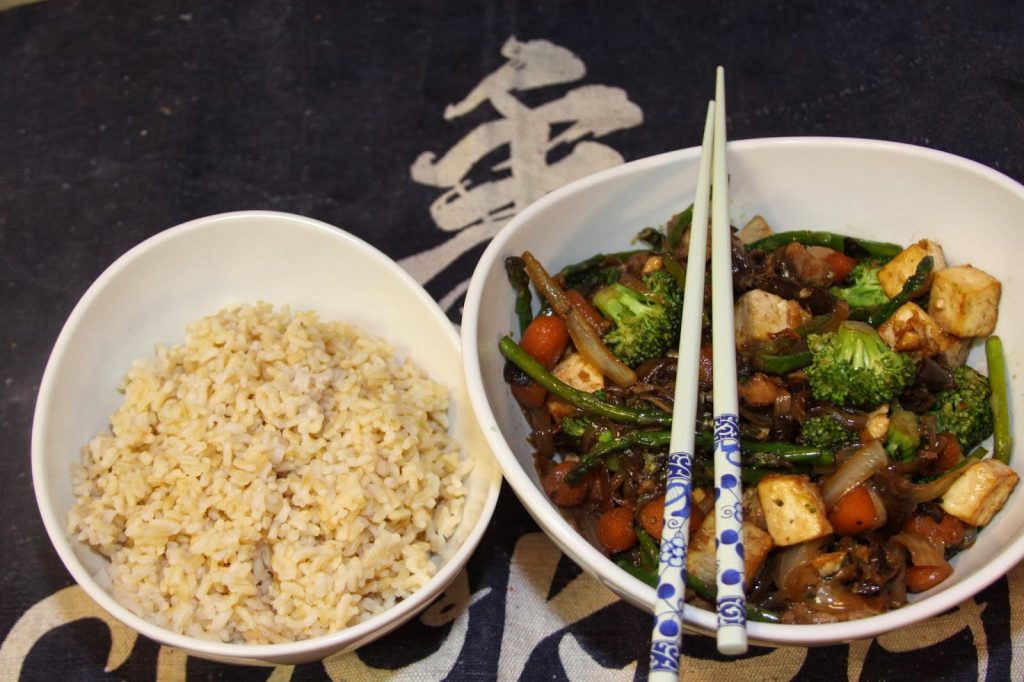 Buddha's Feast with Five Spice Baked Tofu
This is a Sponsored post written by me on behalf of P.F. Chang's. All opinions are 100% mine.