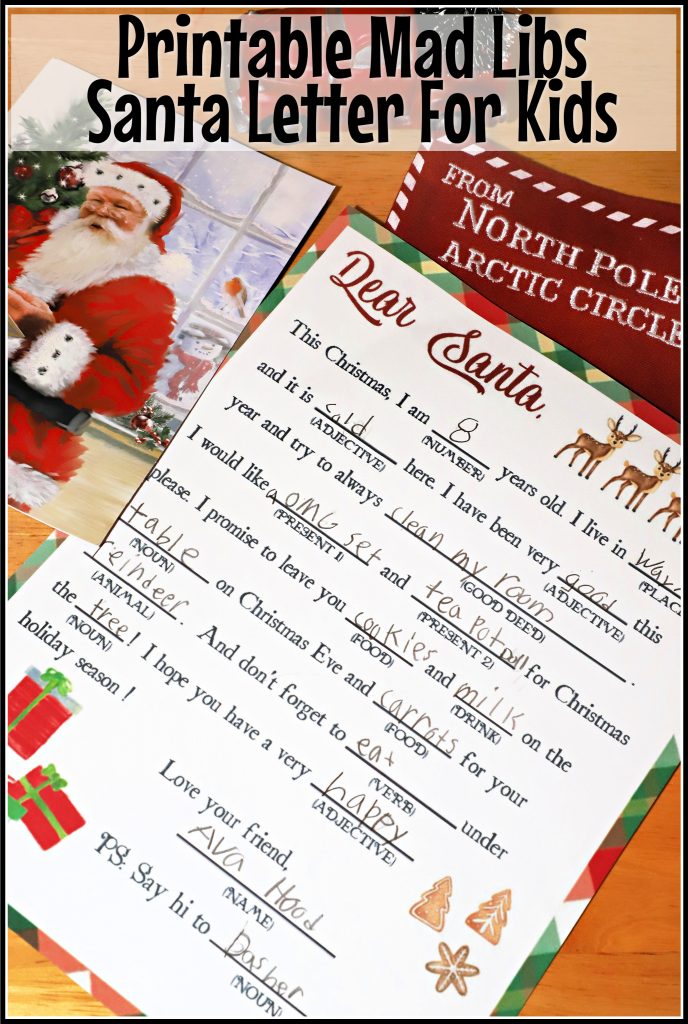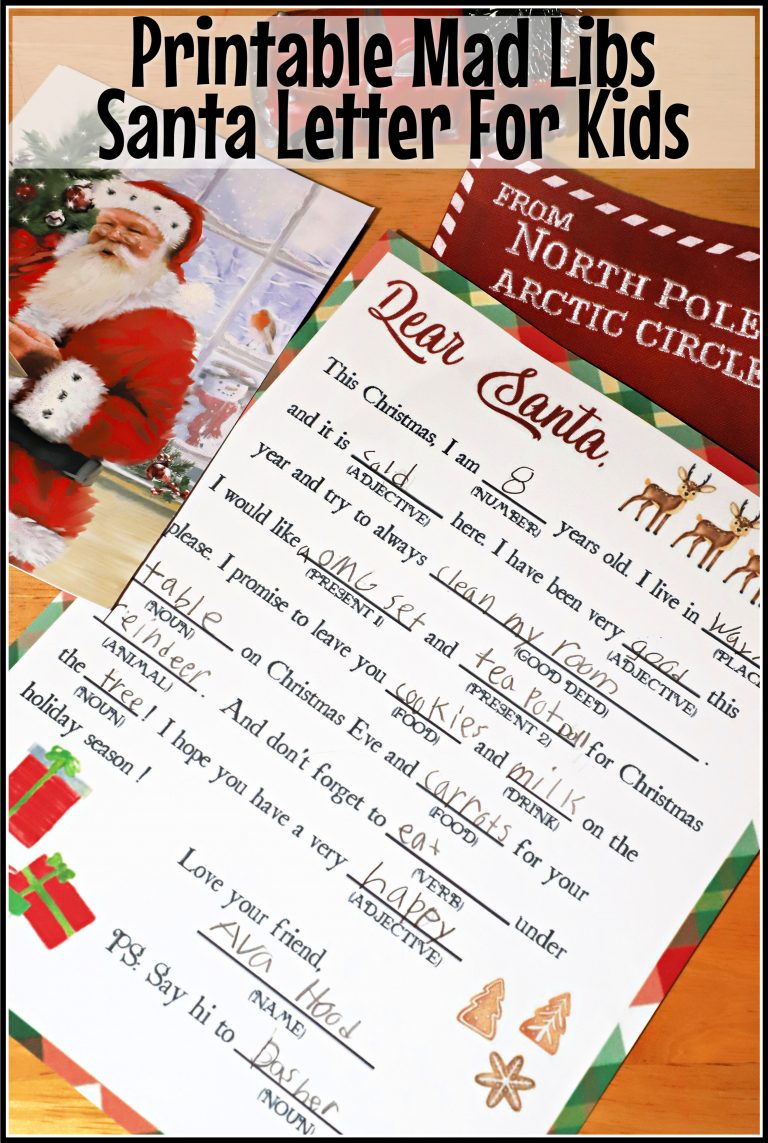 It's Christmastime and we have a fun family tradition to share with ya'll today!
The girls write Santa letters every year and this year I made a funny mad libs style letter for them to fill out and mail to the North Pole or leave for Santa on Christmas Eve.
Kids of all ages (and adults too) will enjoy this fill in the blank Dear Santa letter as a fun Christmas activity to get you in the holiday spirit!
Scroll down for the link to download and print your own letter for free!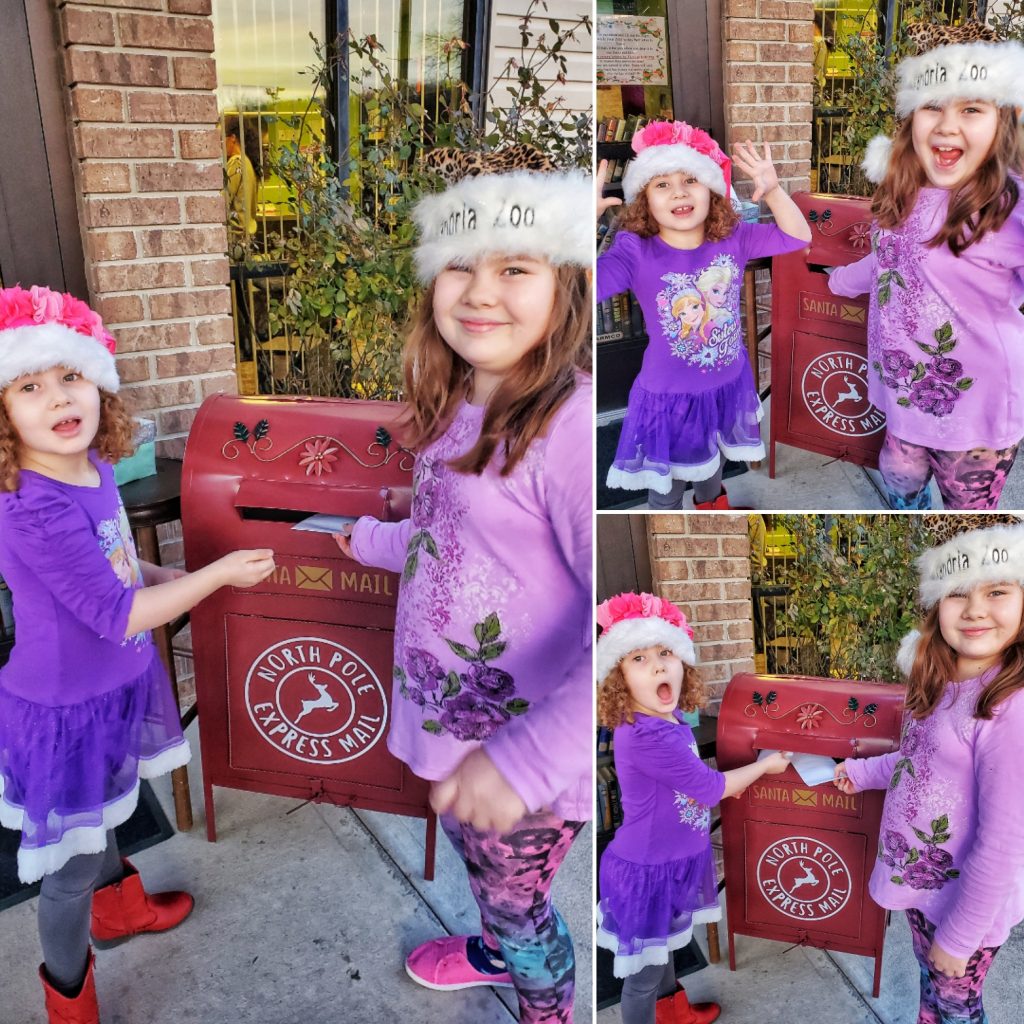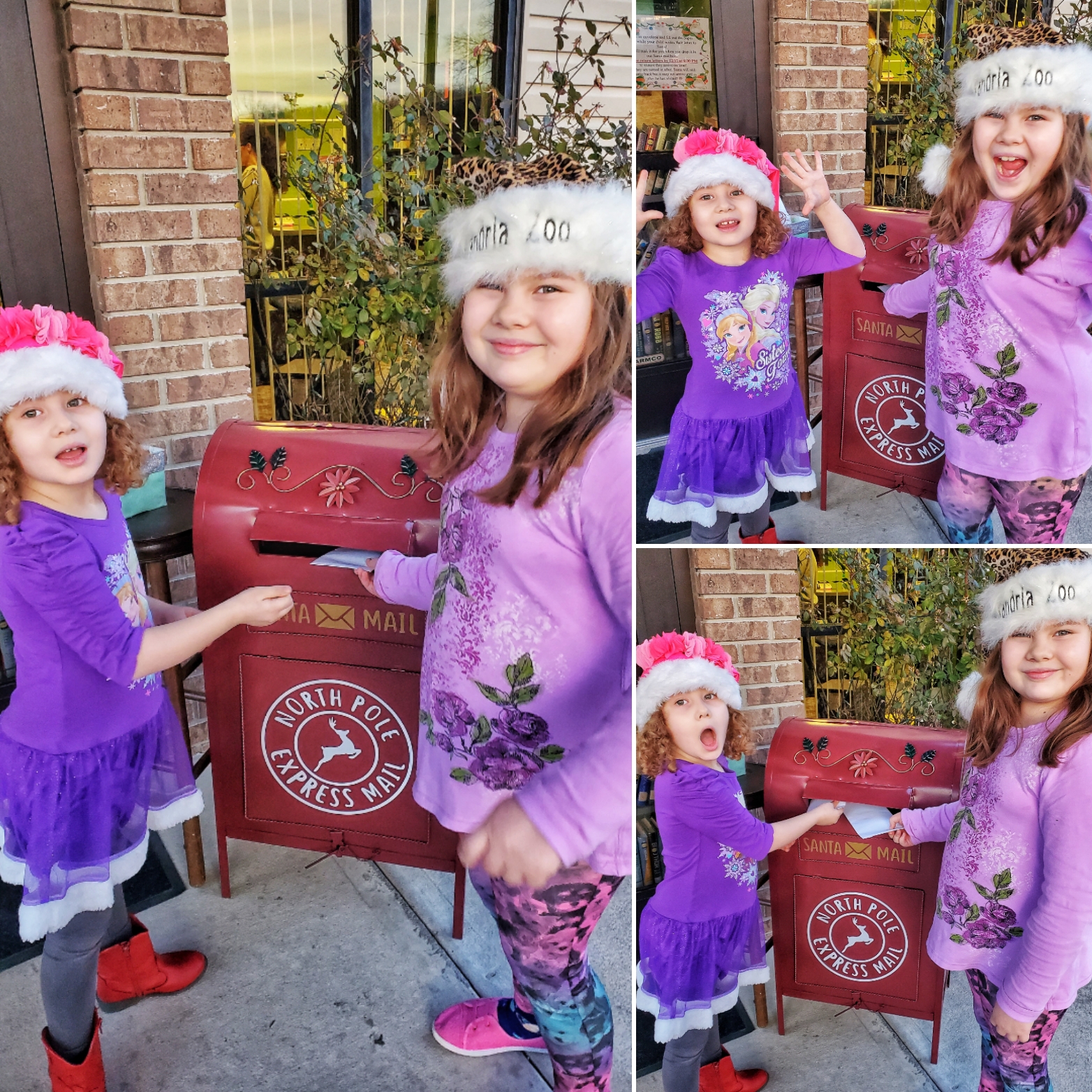 We mailed our letter the North Pole. I hope Santa thinks it's as funny as we do!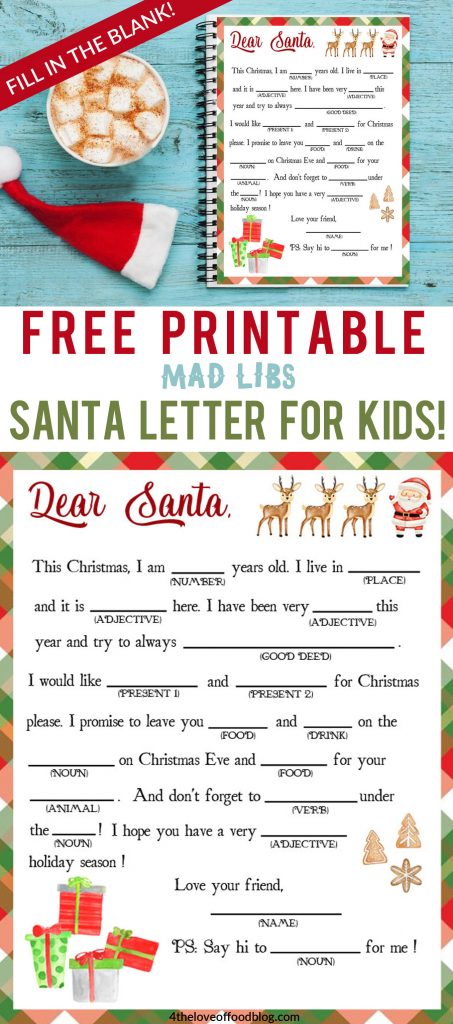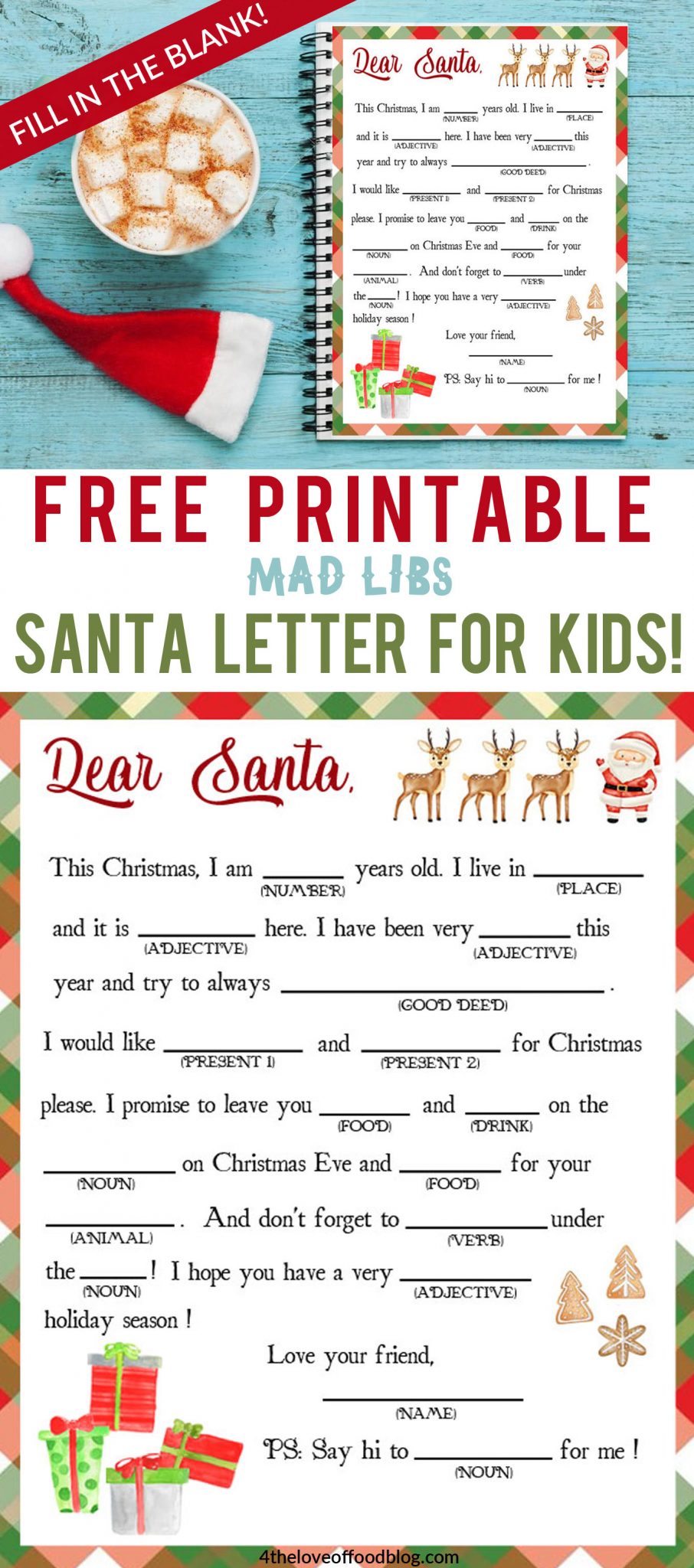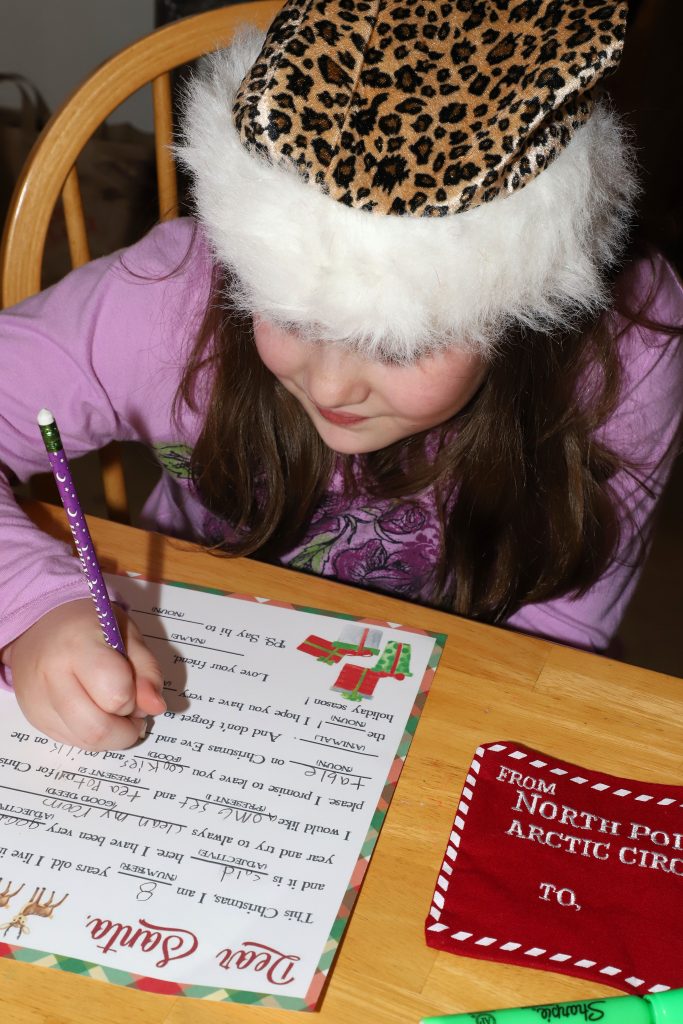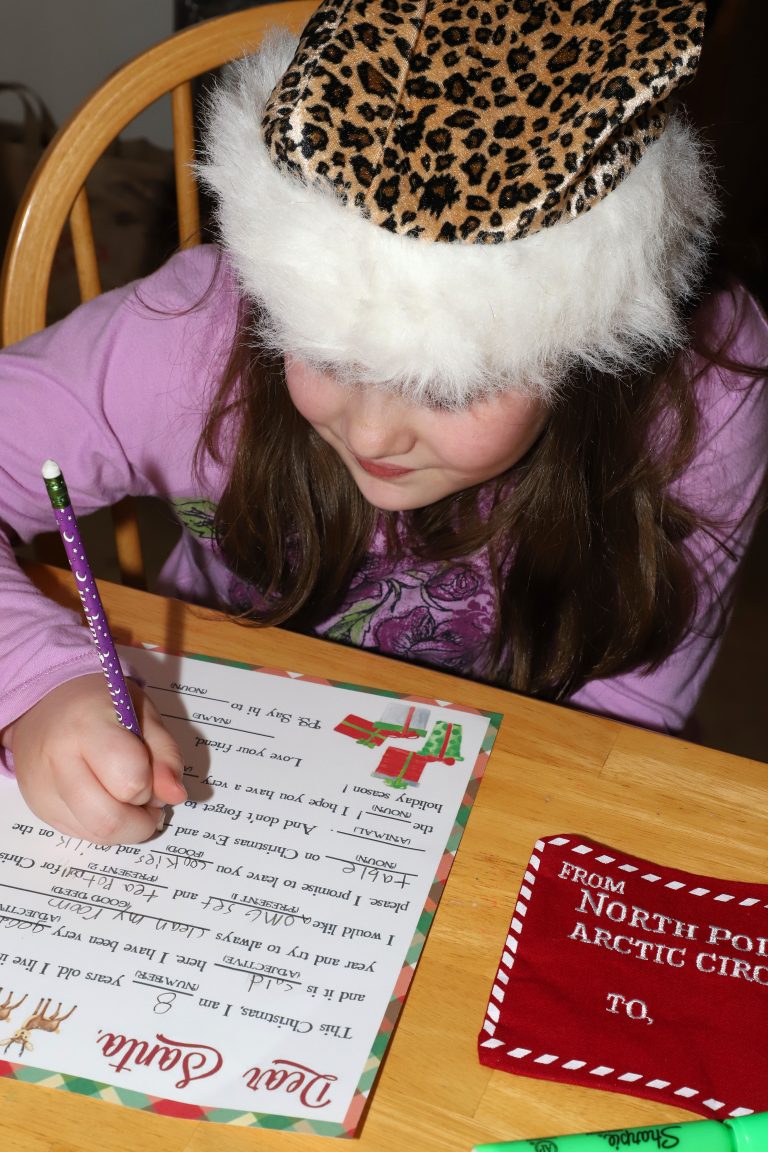 Kids and adults can fill out this letter and leave it for Santa on Christmas Eve.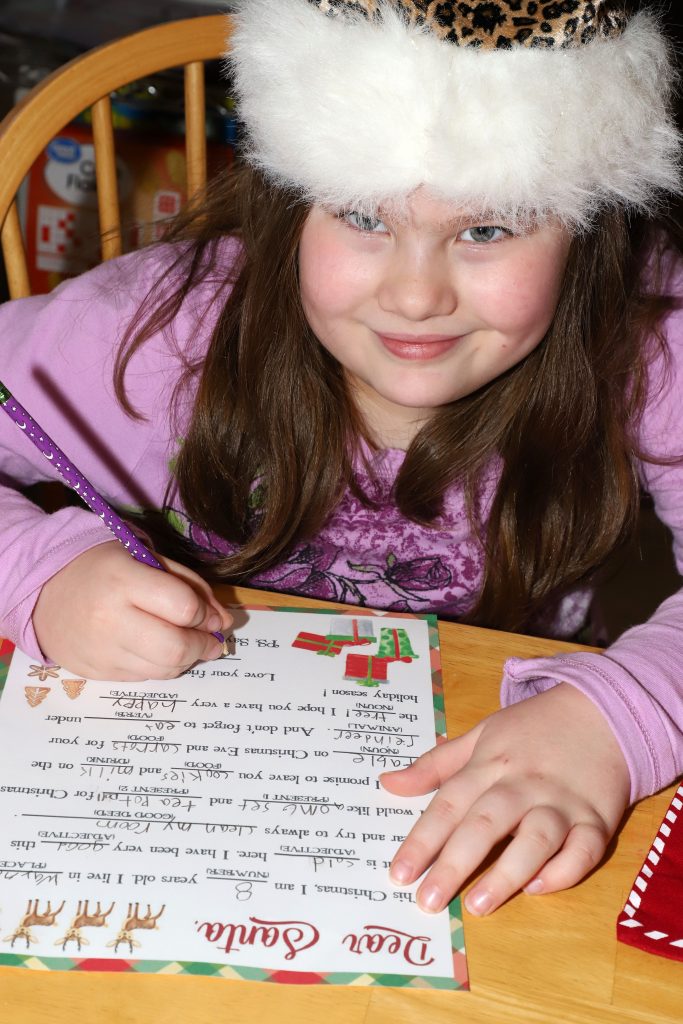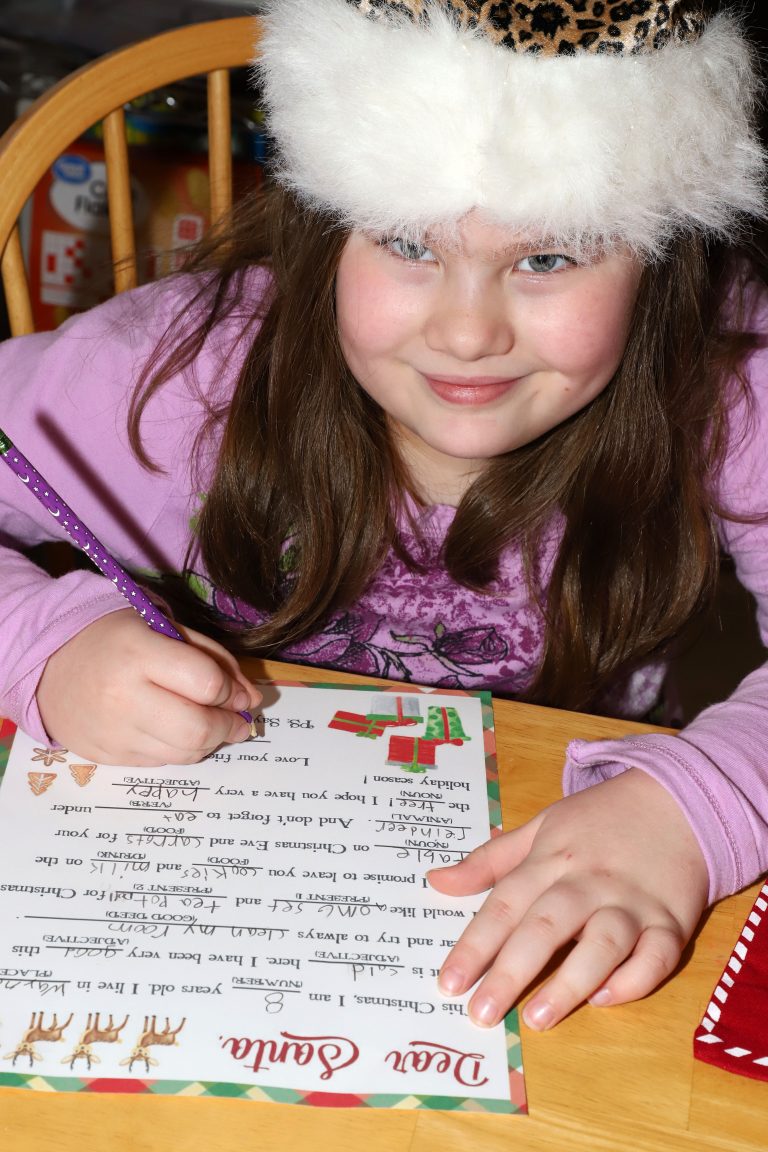 You can even make this a Christmas party game and see who has the funniest letter!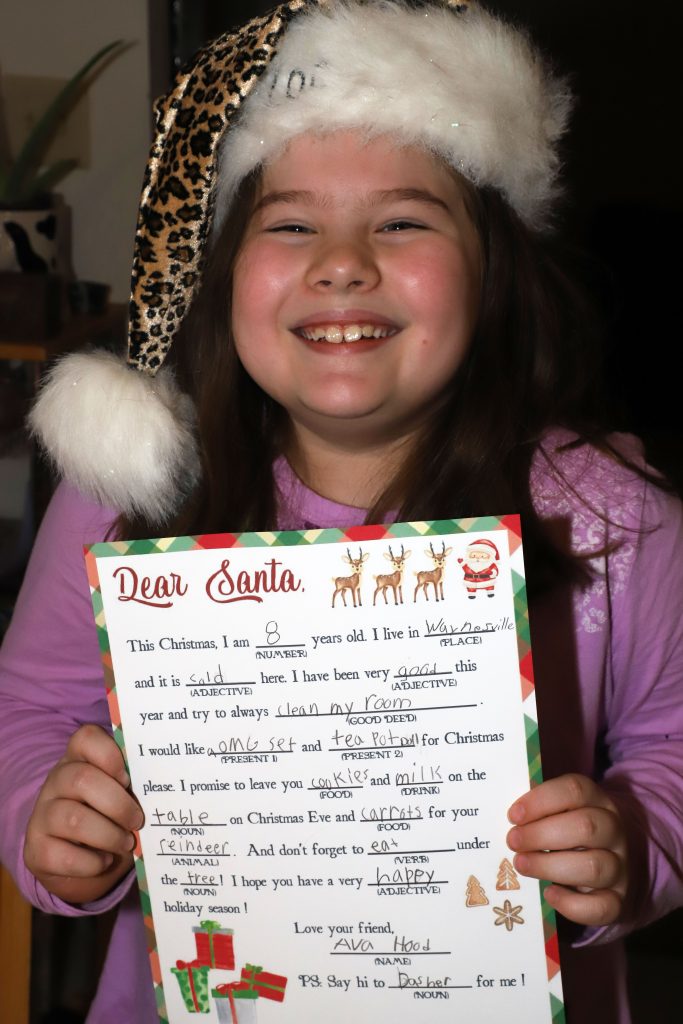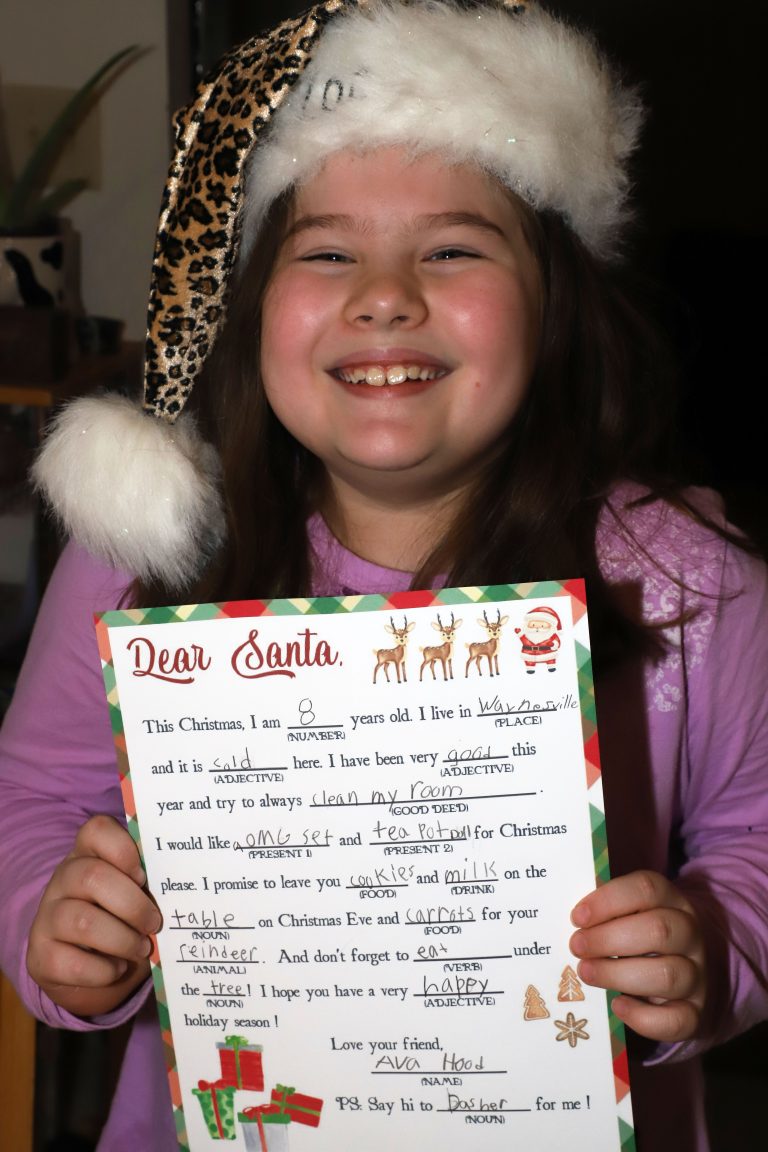 My sweet girl thought this year's mad libs Santa letter was the best one yet!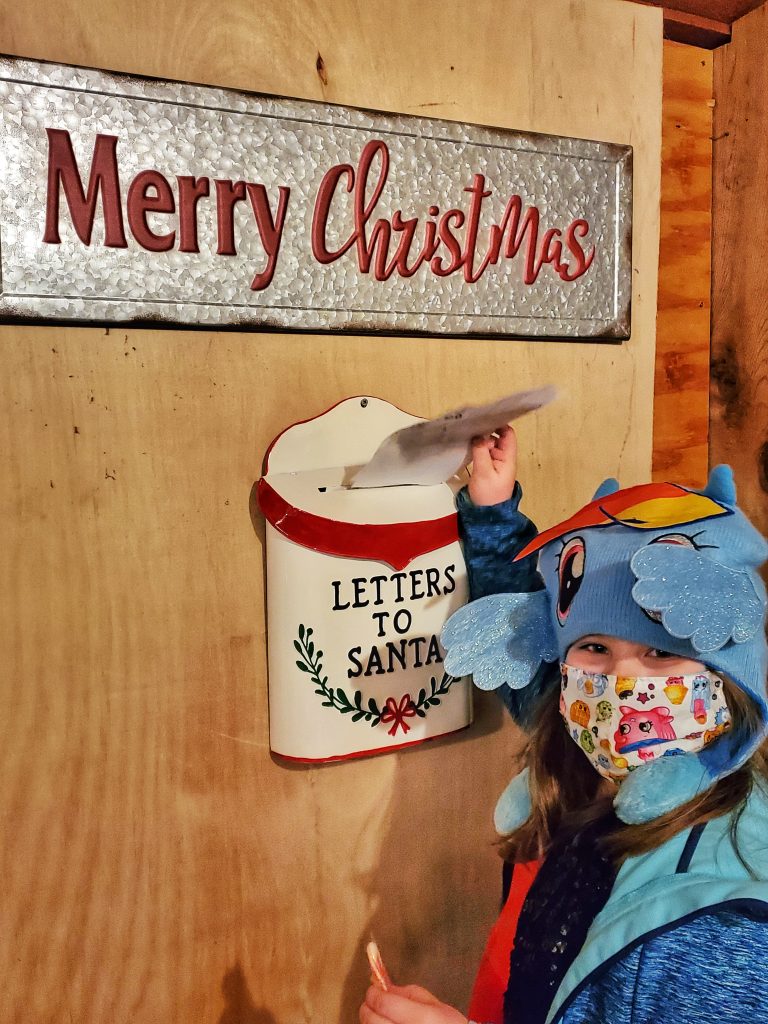 We have been writing Santa letters since the girls were toddlers!
It's one of their favorite Christmas activities and such a special memory.
Our local libraries, post offices, and banks even mail letters from Santa back to them every year.
I love how excited they get to find their letters from the North Pole in our mailbox!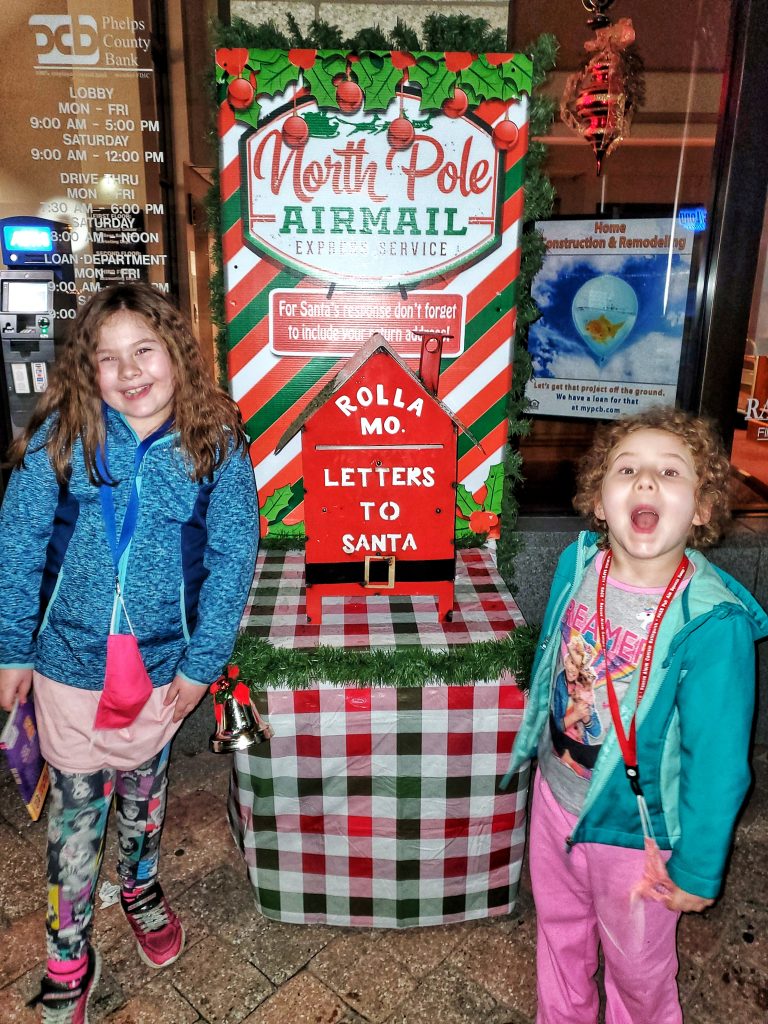 Here are a few of our favorite Santa letter memories.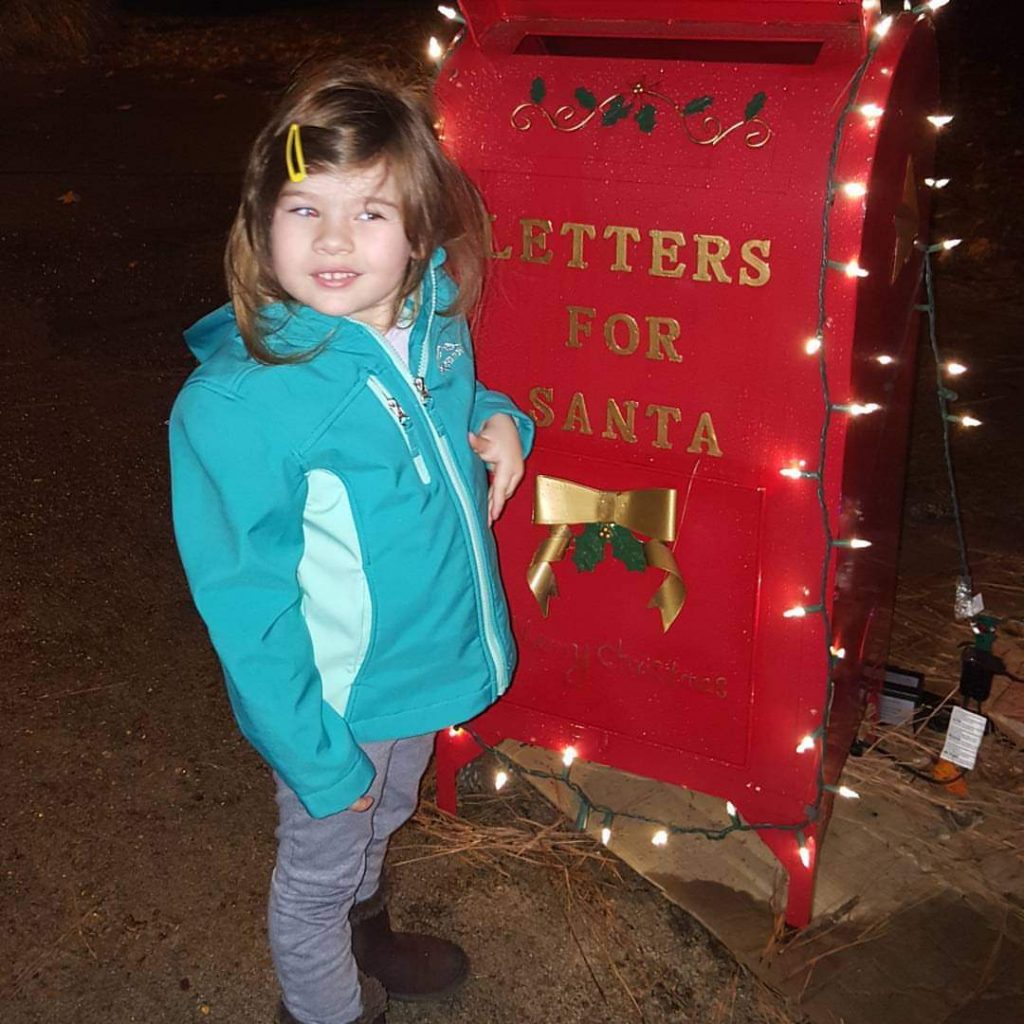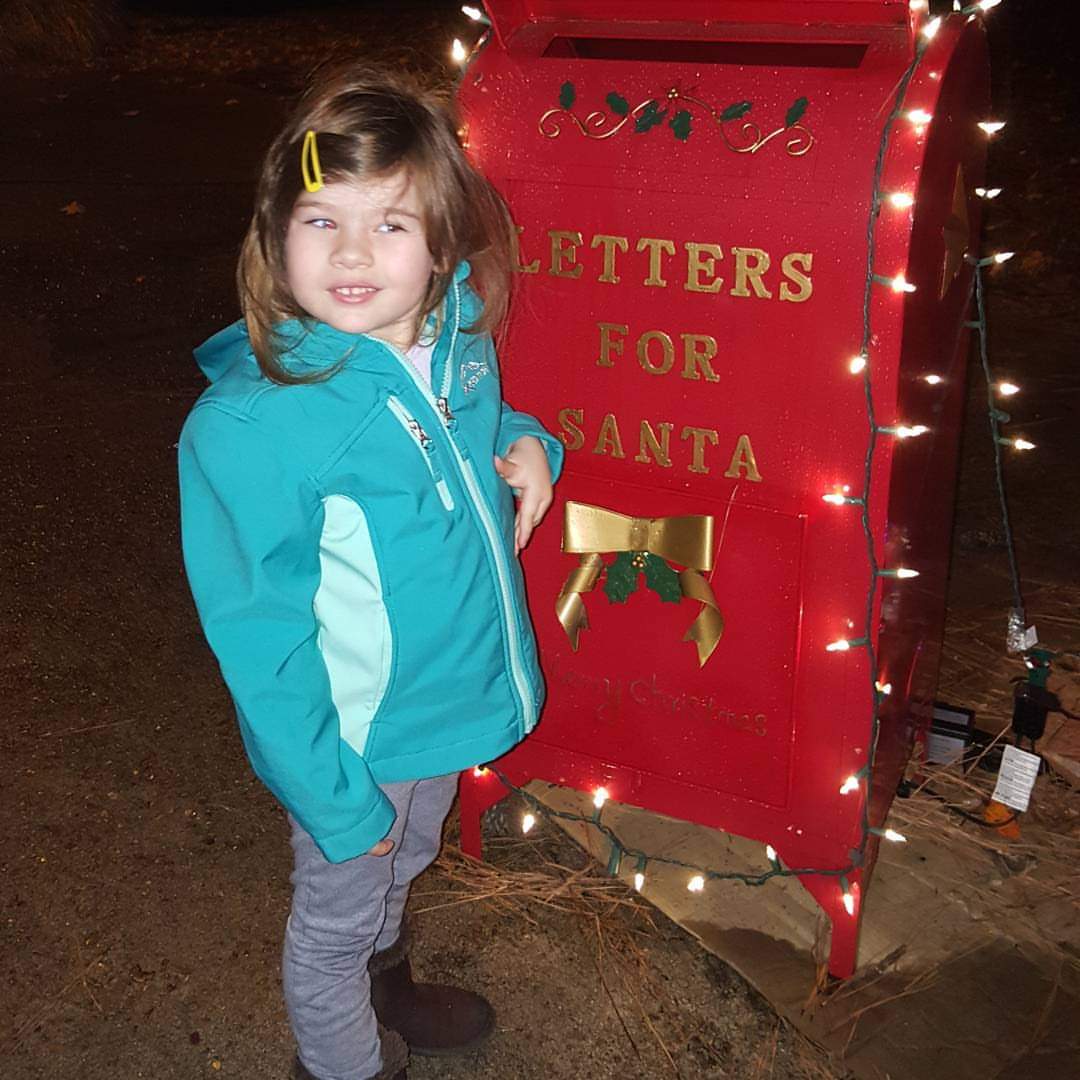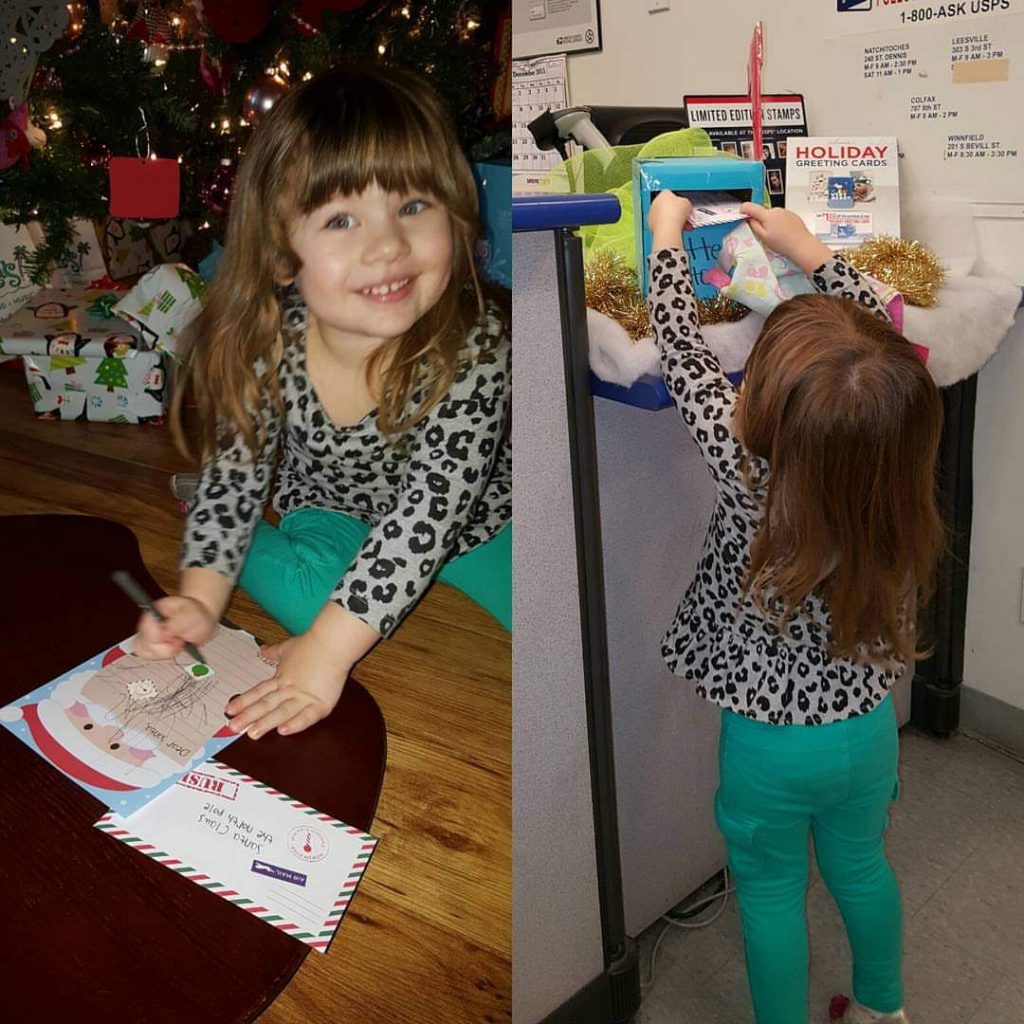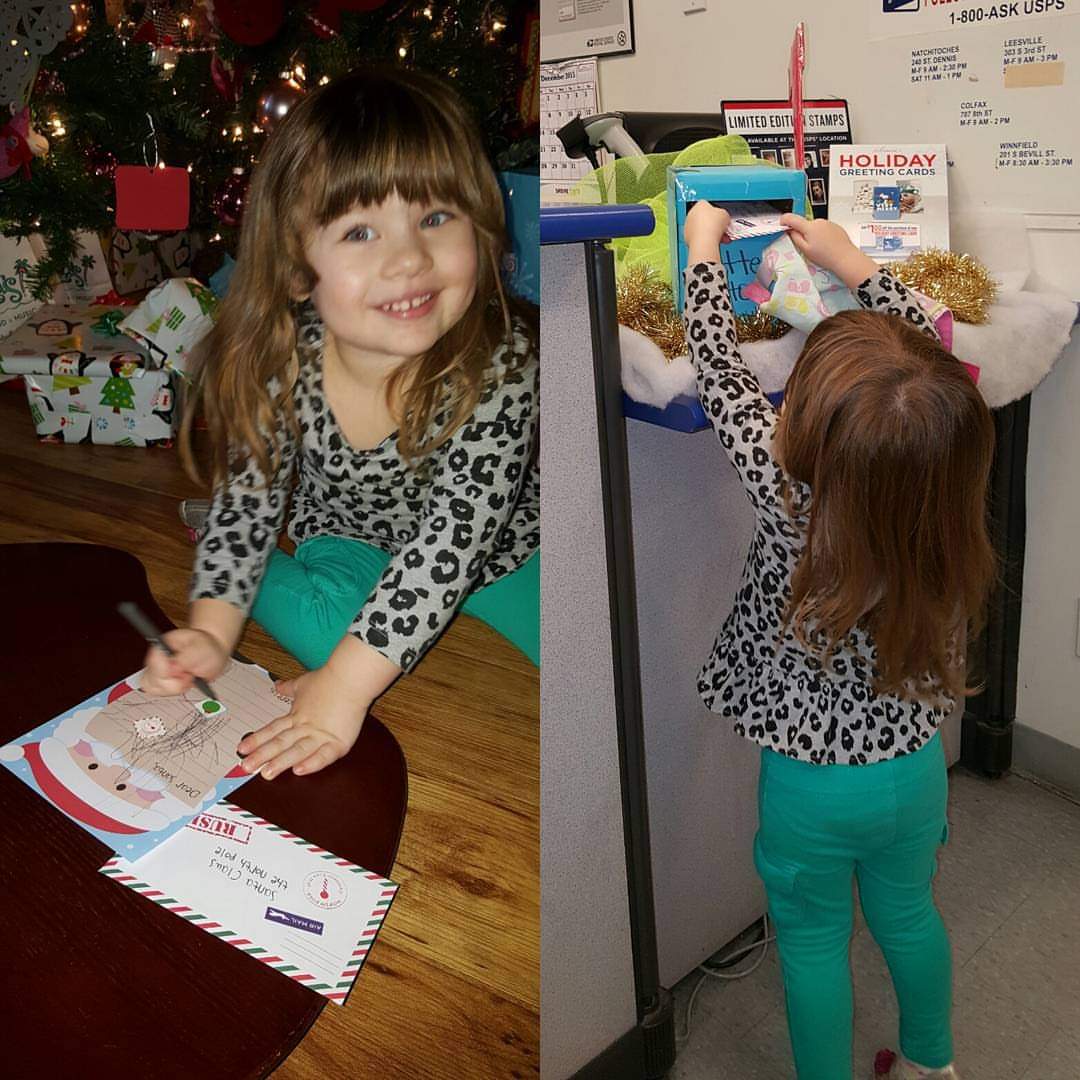 Check your local post office to see if they have a special Santa mailbox.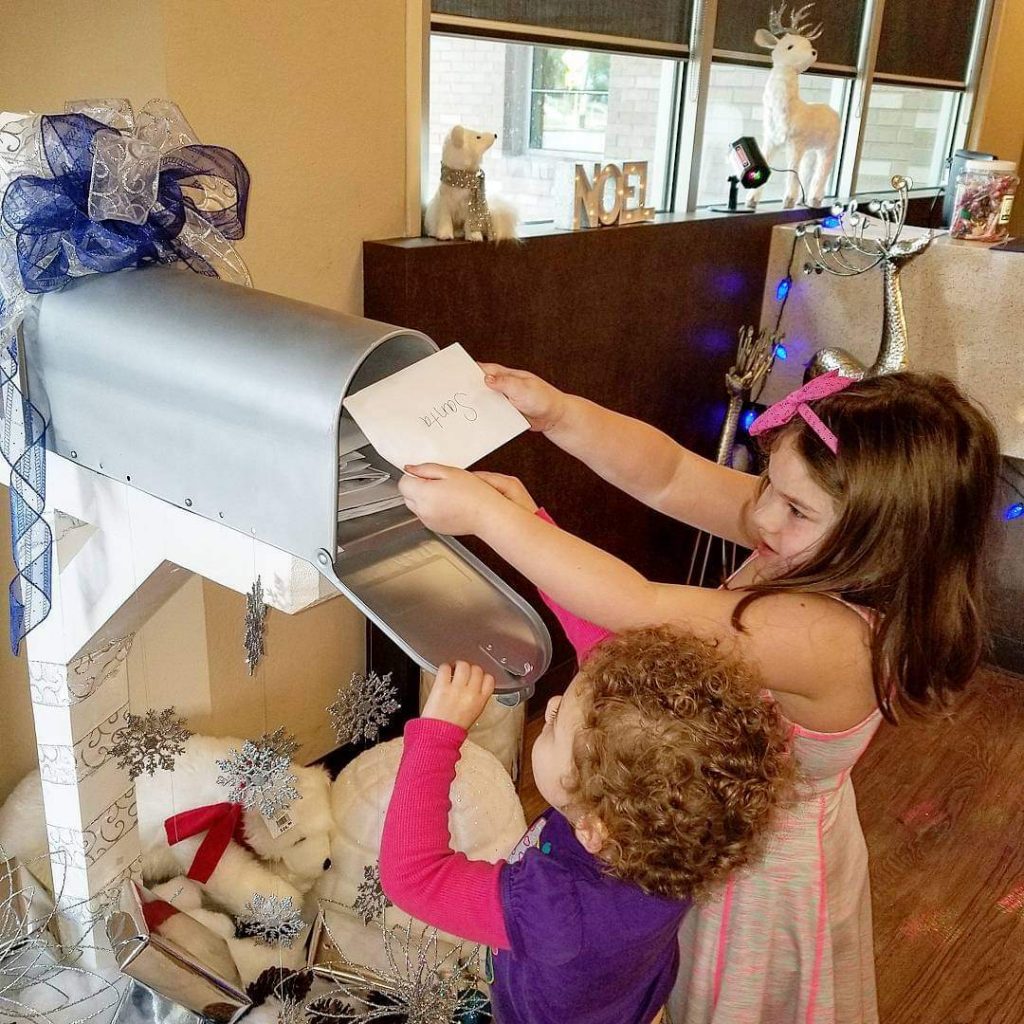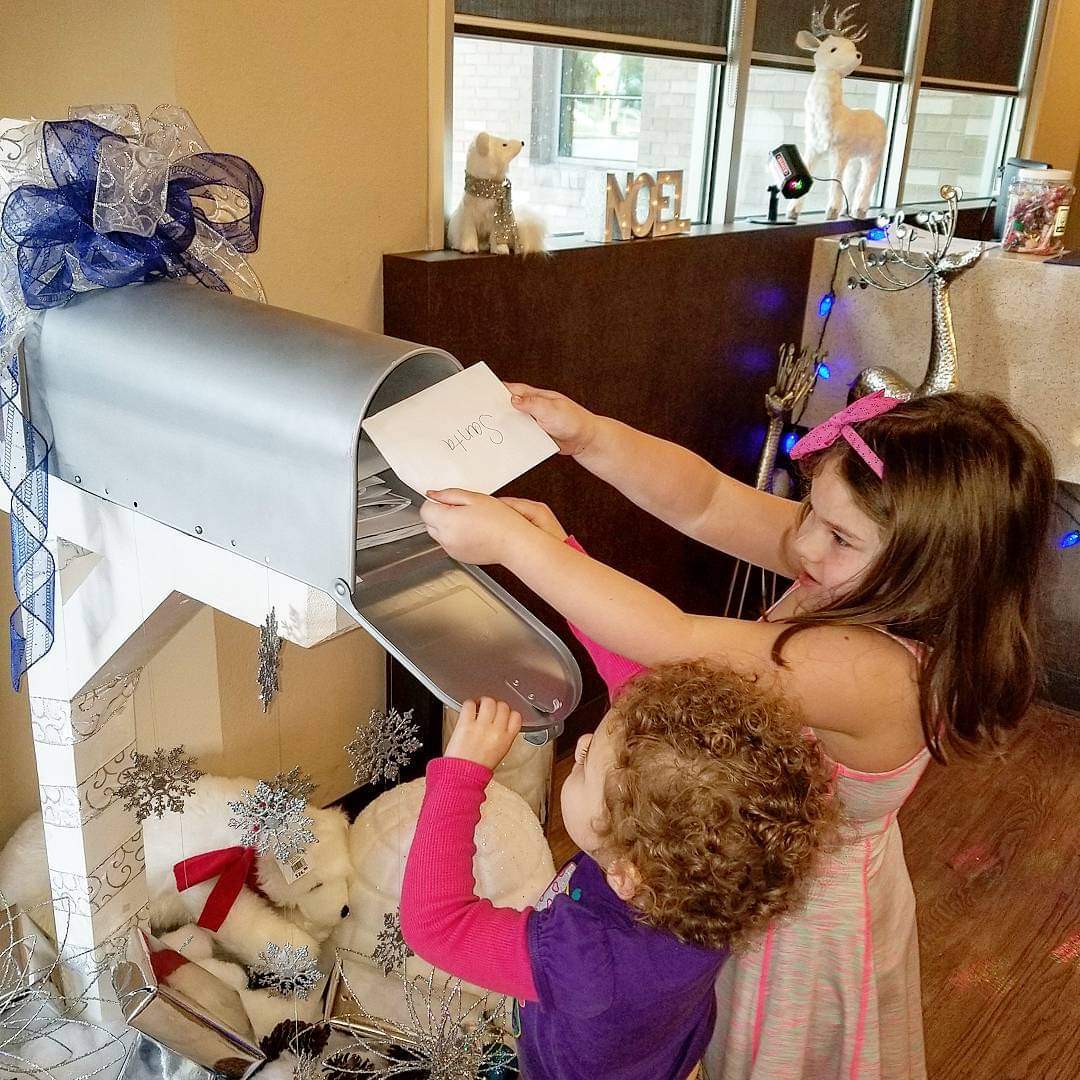 Our city chamber of commerce in Texas had a mailbox too!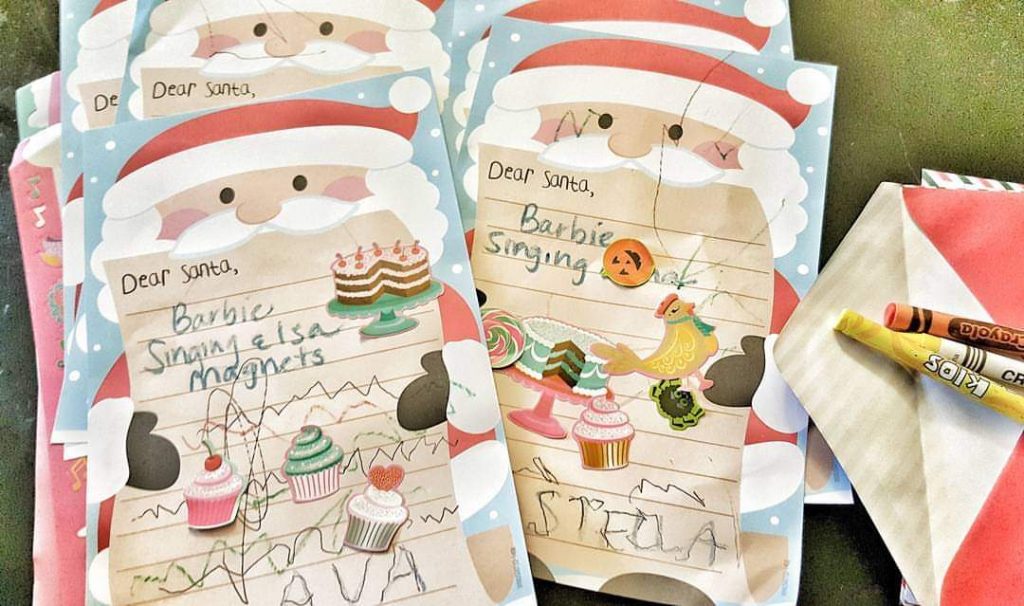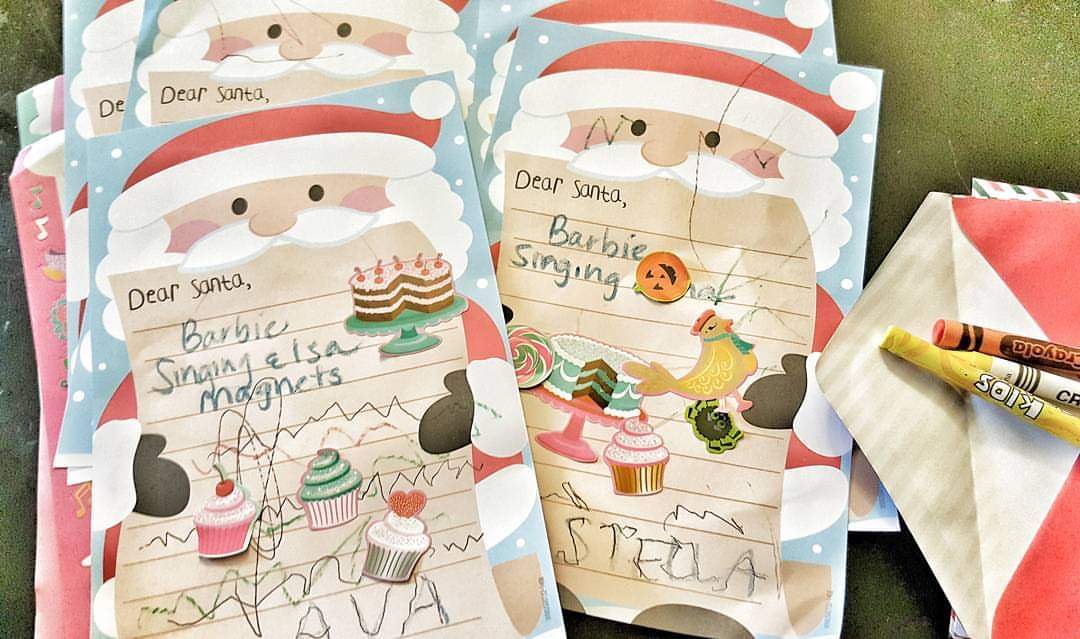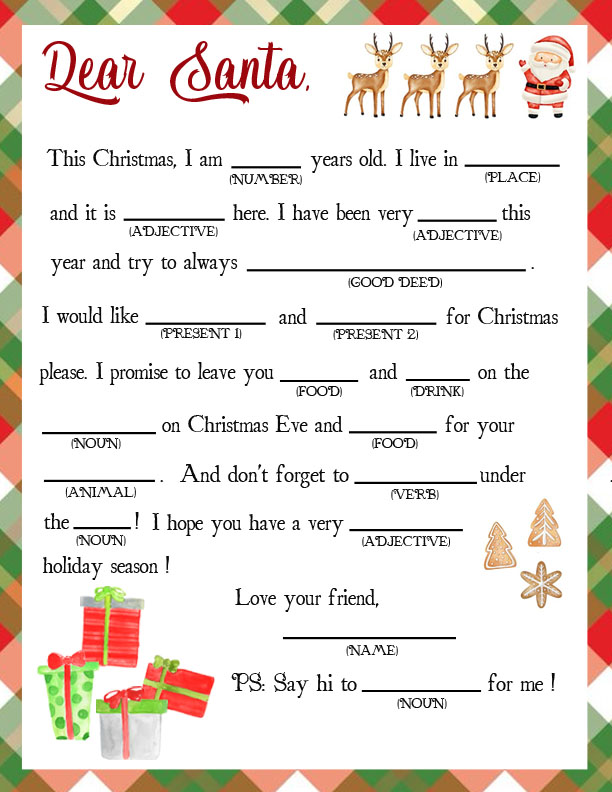 Print the full size letter for your kids to fill out and mail to Santa or leave for him on Christmas Eve!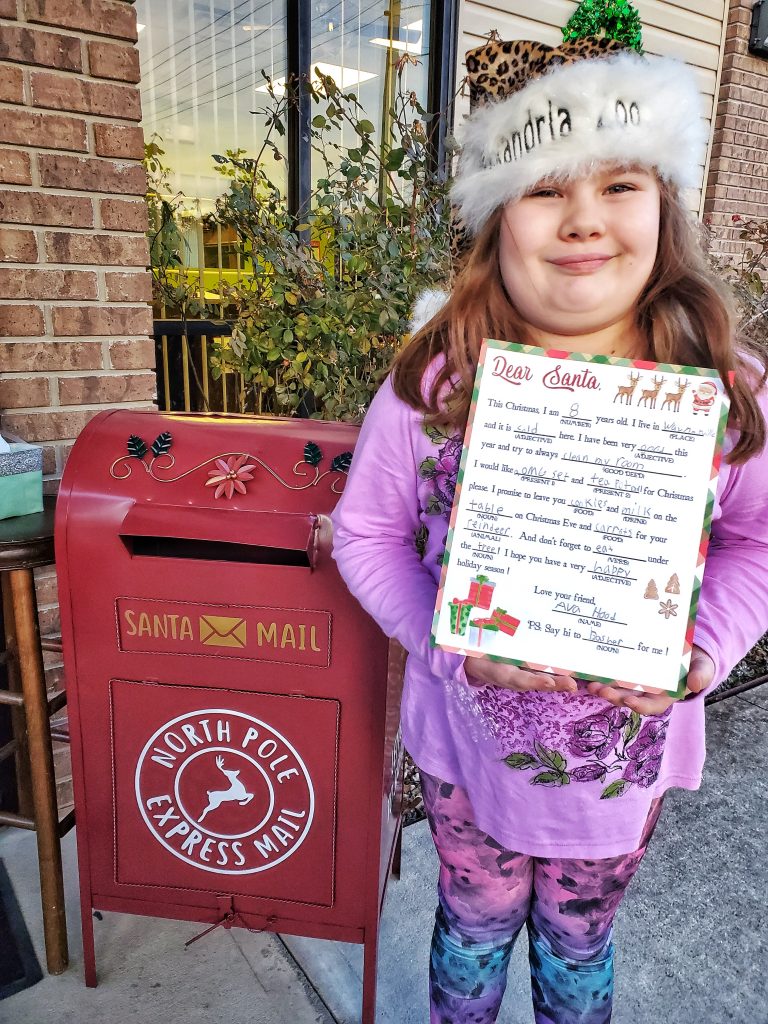 Ava mailed her letter to Santa at our local library.