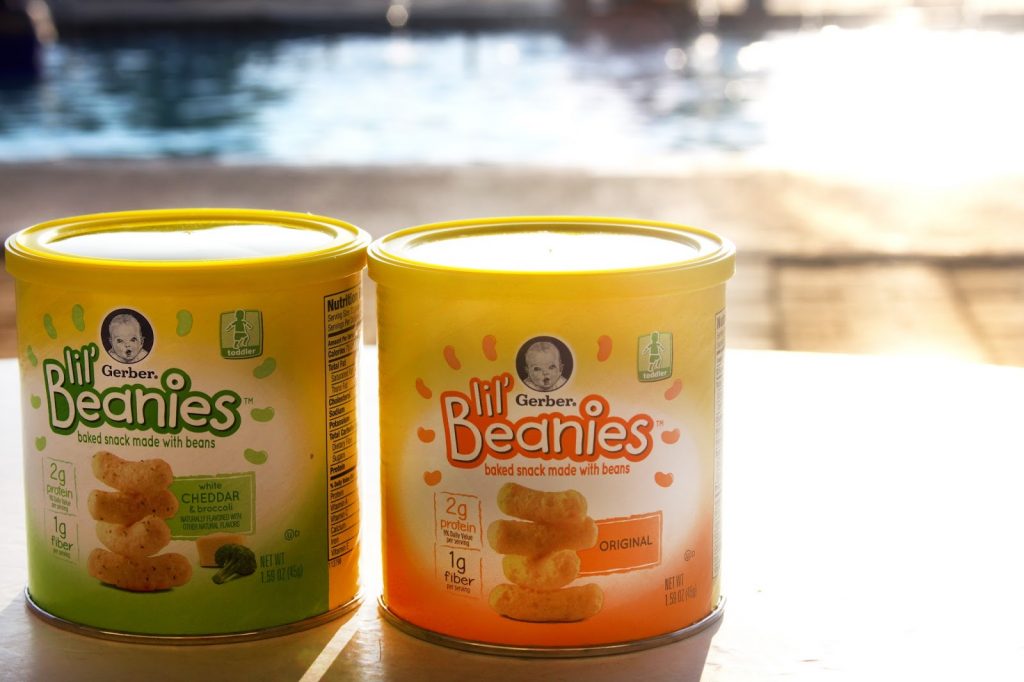 Gerber® Lil' Beanies snack has a taste toddlers love!

So now you know my kiddos' favorite summer snack so let me tell you my
coming from a Florida born and raised Mom of two!
The pool bag basics for kids:
beach towel
sunscreen
sunglasses
hat
water bottle
Ava could swim all day! She has always been my
water baby and her sister is following in her footsteps!
After swimming it's…you guessed it…snack time!
and they are the perfect size for her little hands and don't make a huge mess.