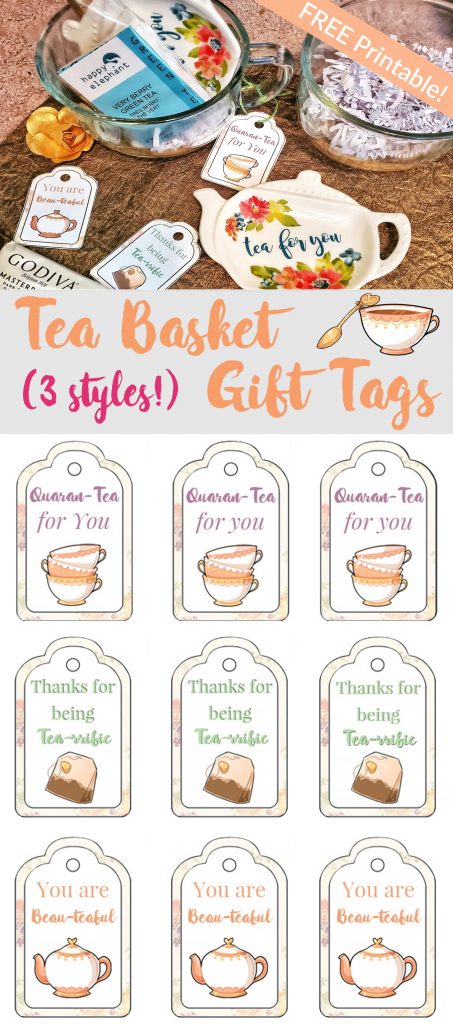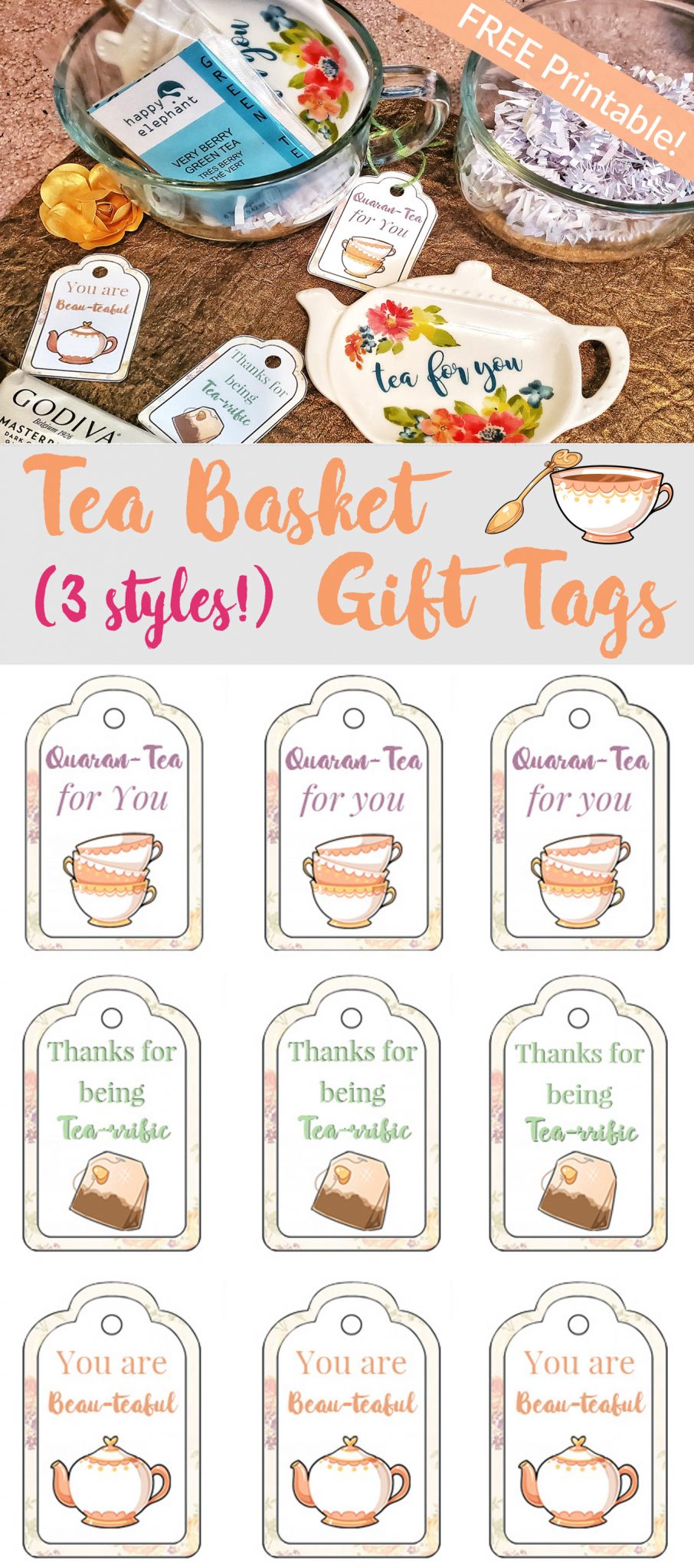 Quaran-Tea for you!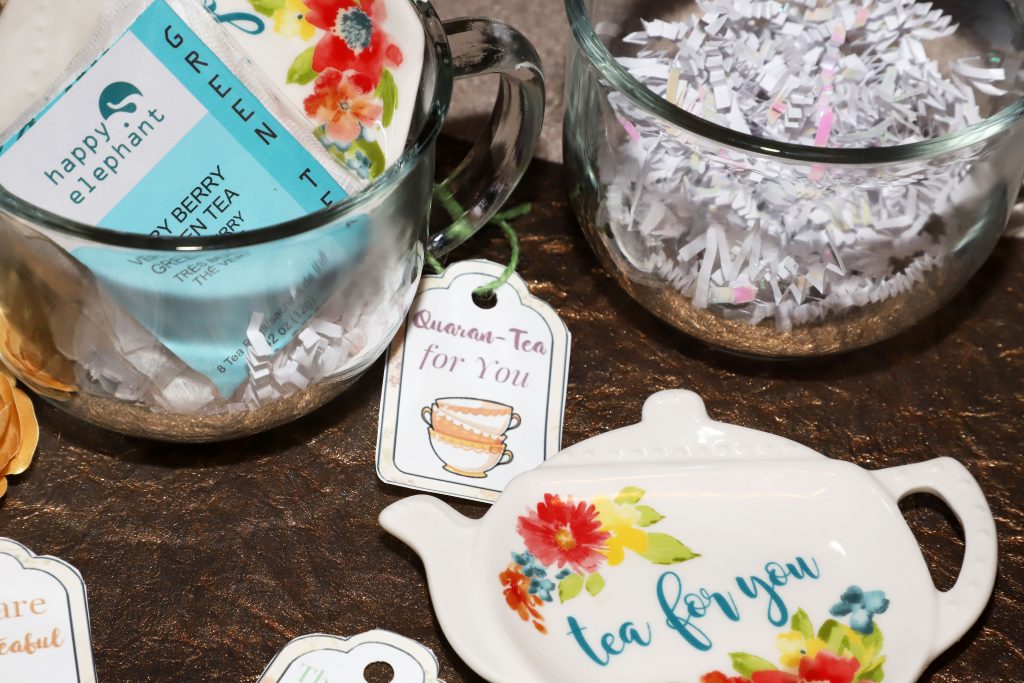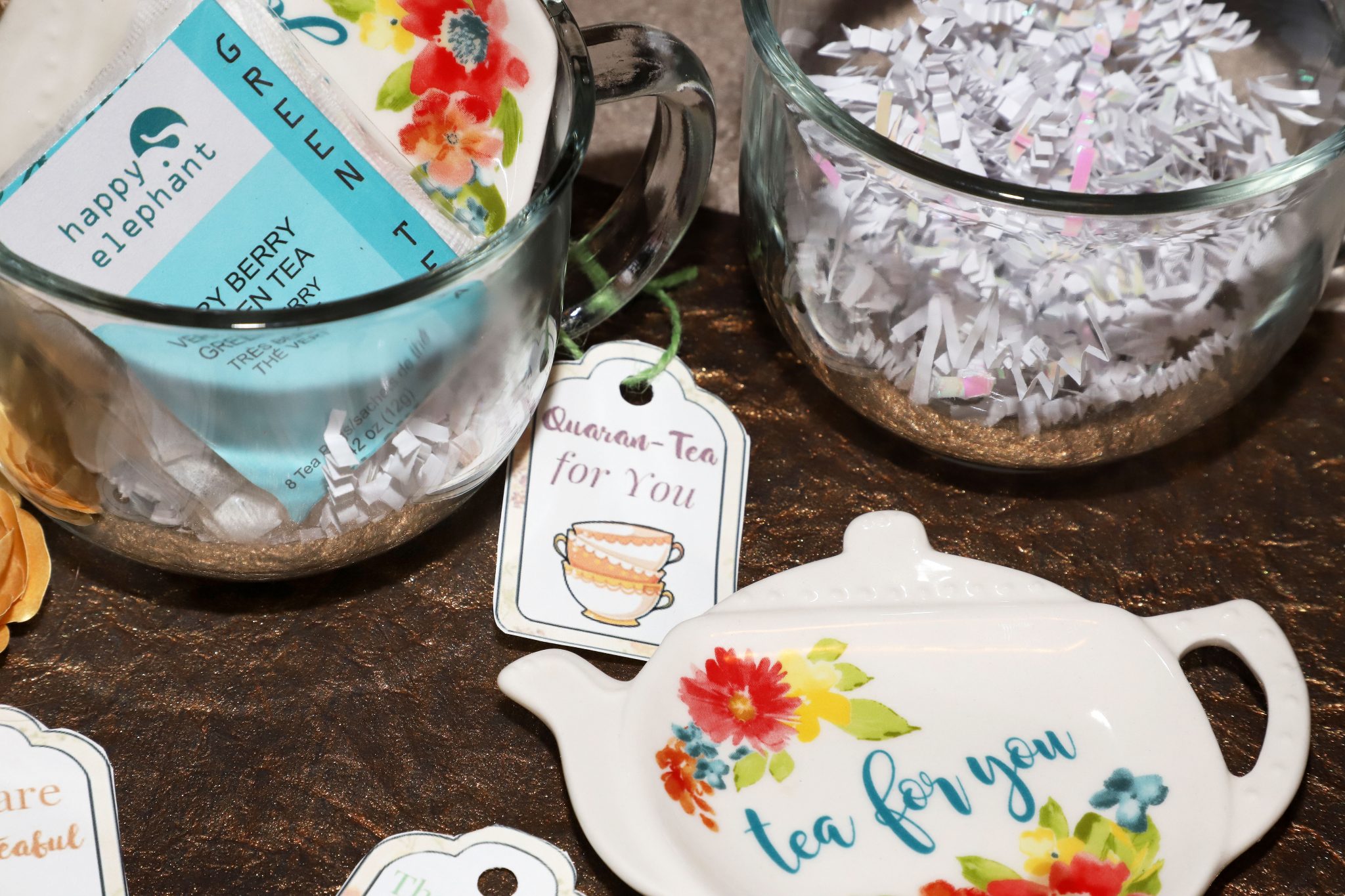 I'm going to be honest. I have lost count of just how many days we have been on quarantine!
Even though it has been nice to spend more time at home with my family and dog, I sure do miss
going out and seeing my friends and family and simply having me time.
So I created this fun tea gift set to drop off on my friends doorsteps and mail to family as quarantine gift!
Scroll down to see how to put together your own easy tea gift and download the cute themed gift tags.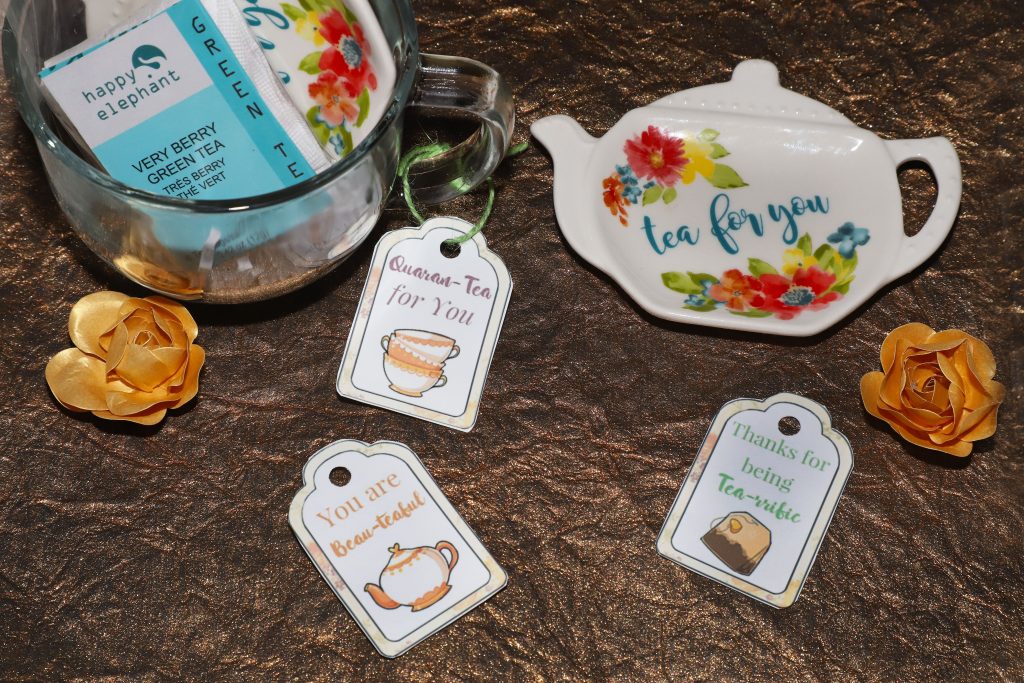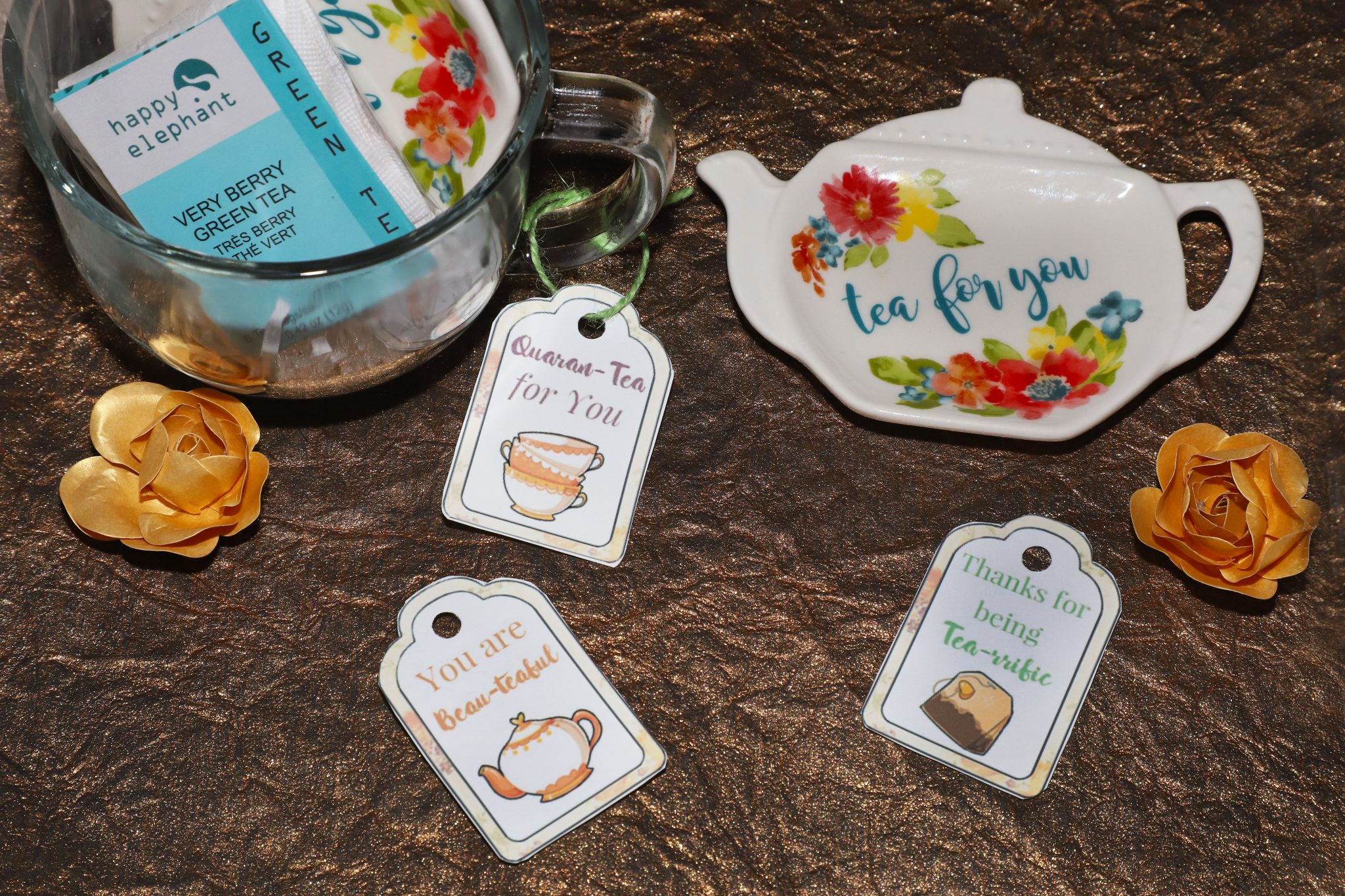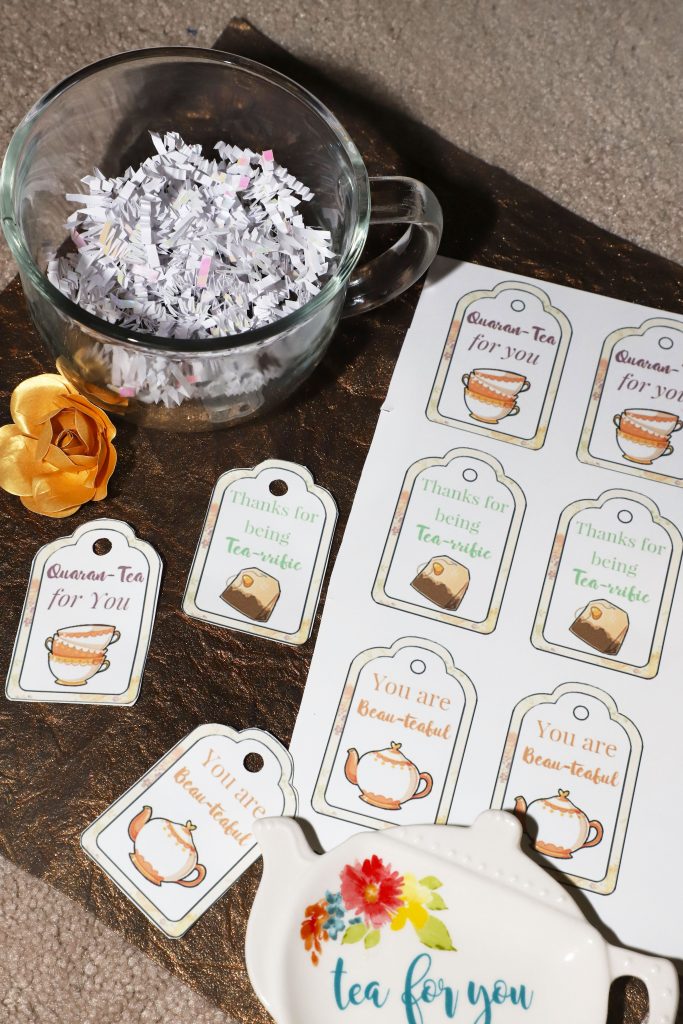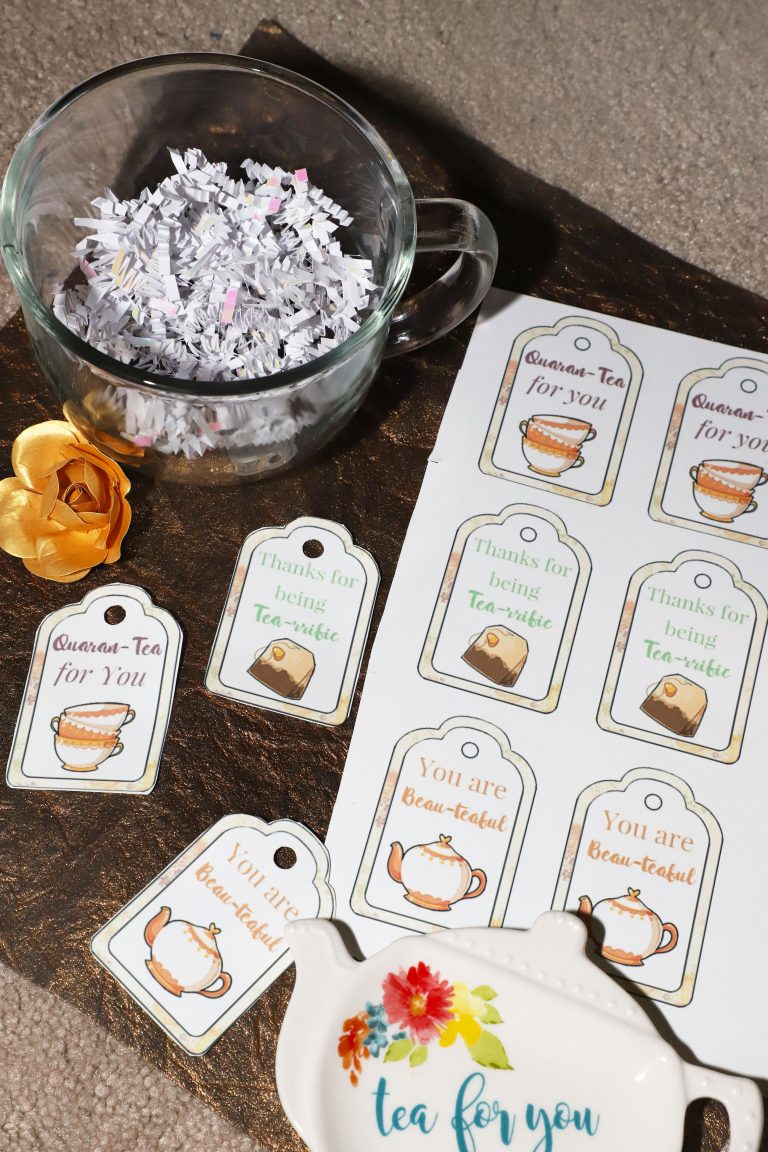 These cute printable tags are perfect for tying on gifts for Mother's Day, thank you's, and just because!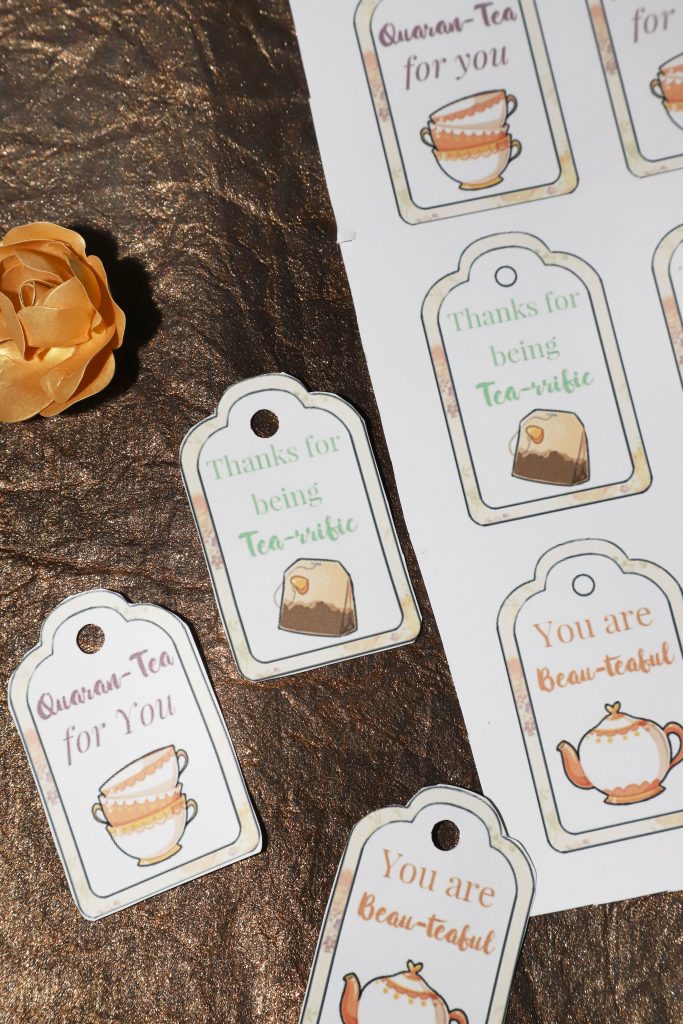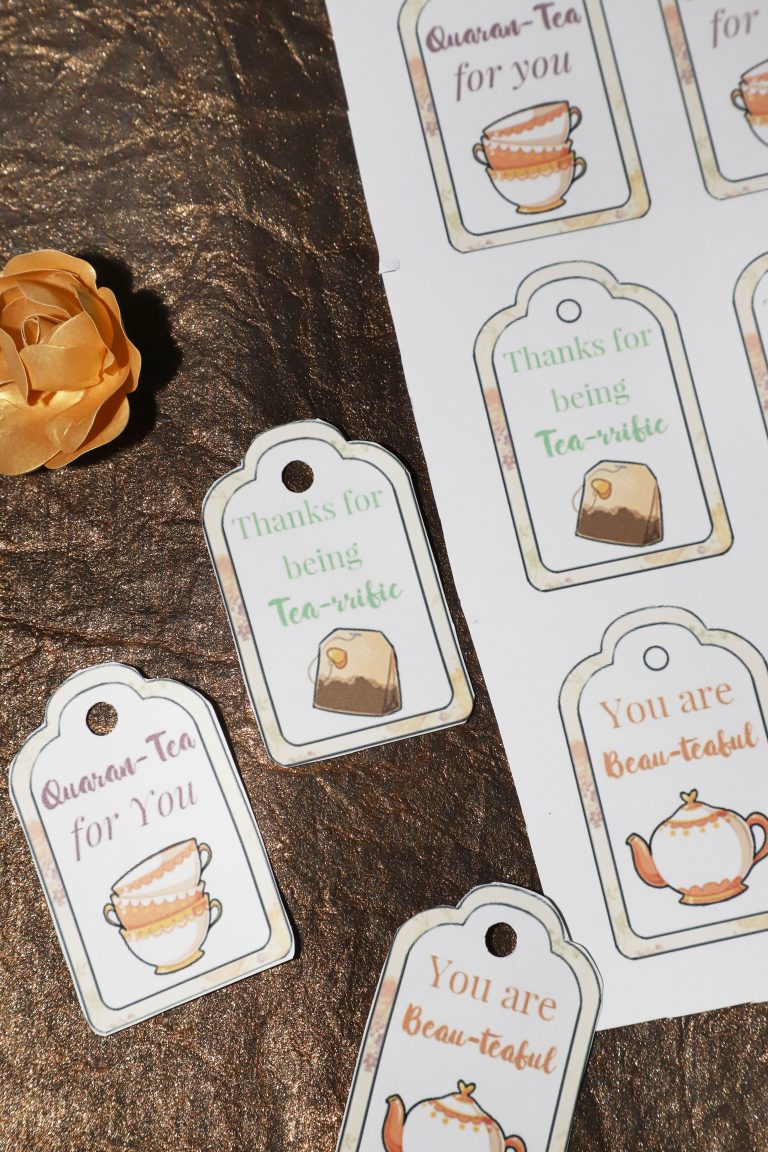 Choose from three phrases:
Quaran-Tea for you
You are Beau-teaful
Thanks for being Tea-rrific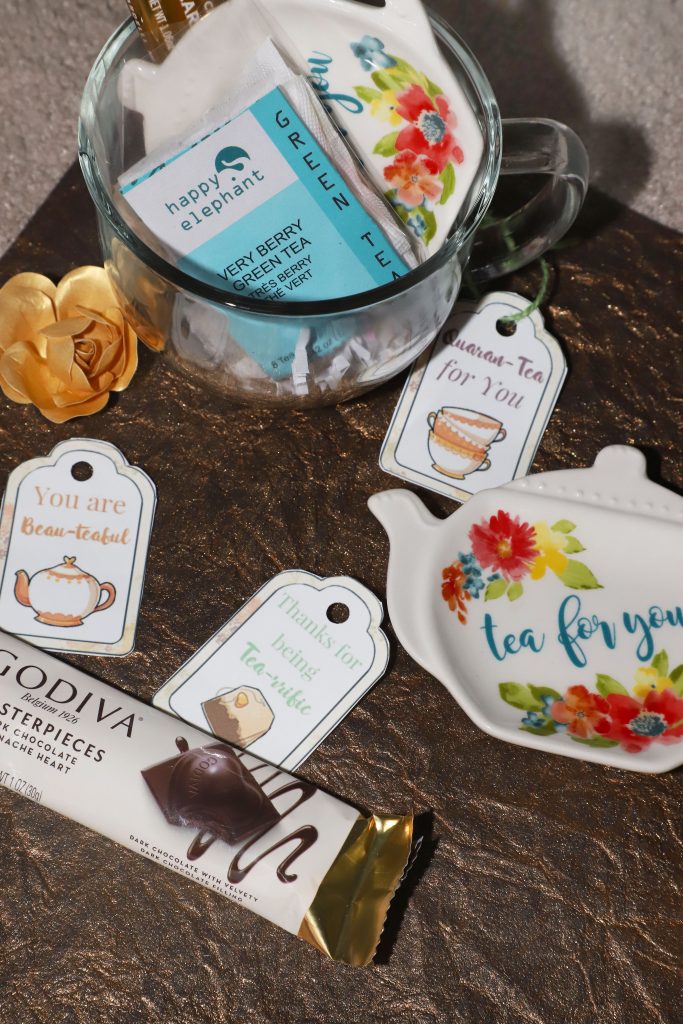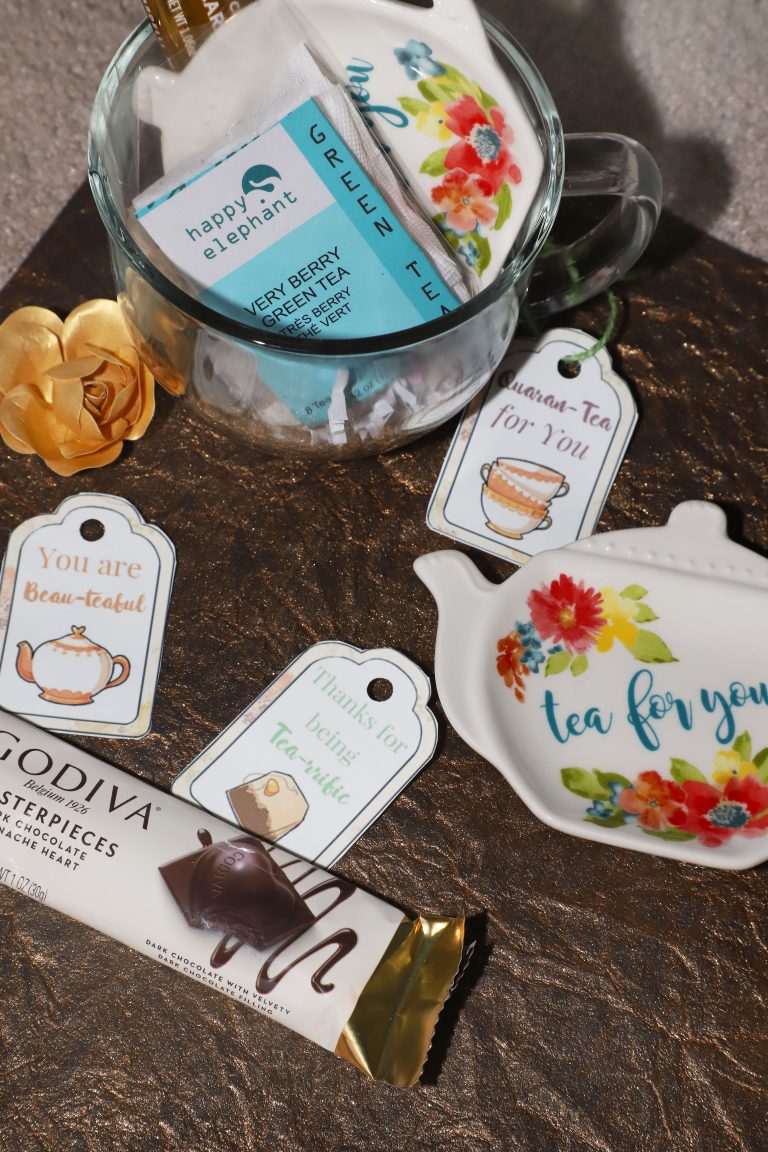 I love making thoughtful gifts "just because" and now with everyone stuck at home is a great time to show your friends you care!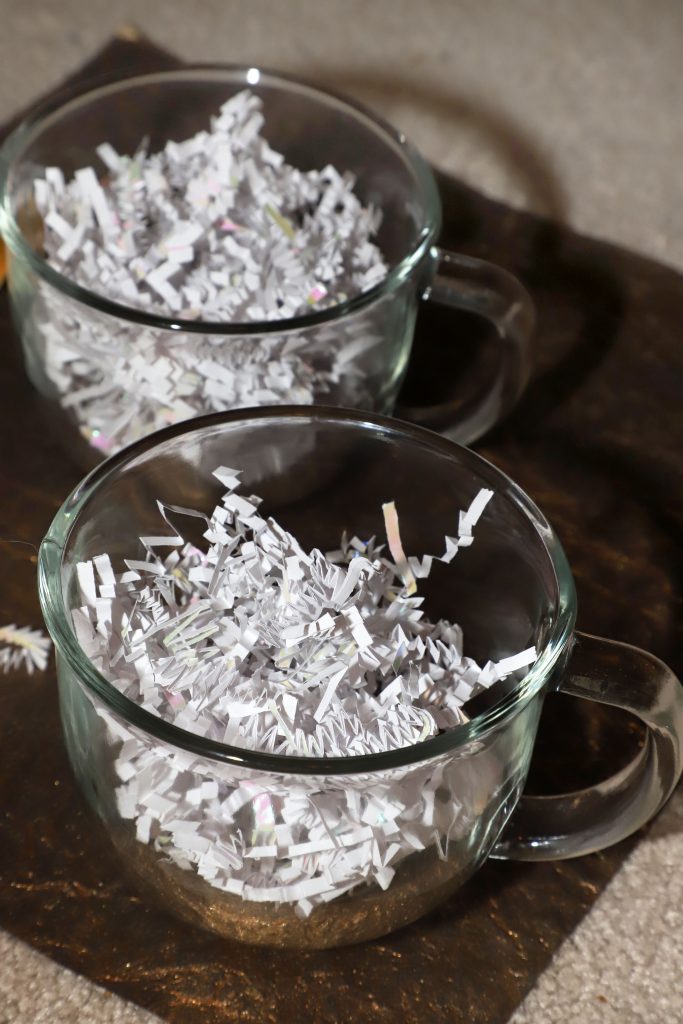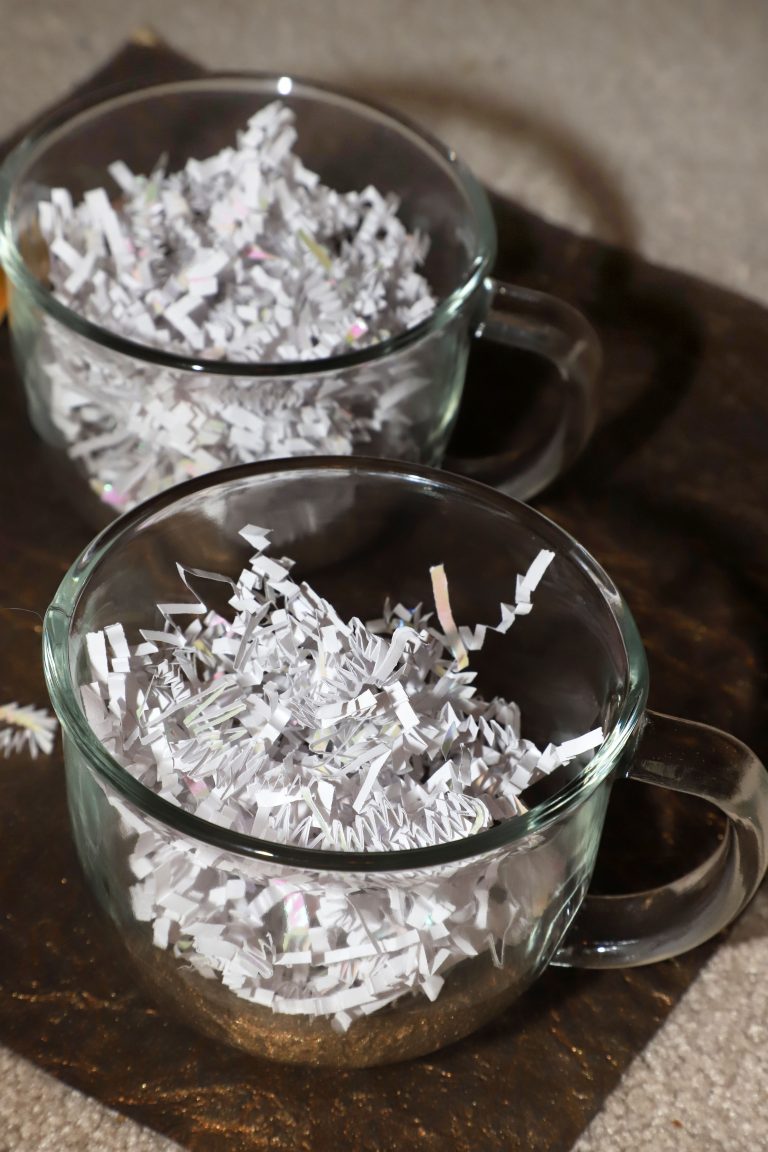 Start with a large mug. I found these clear glass mugs at Dollar Tree.
I added decorative paper as padding and to fill the glass.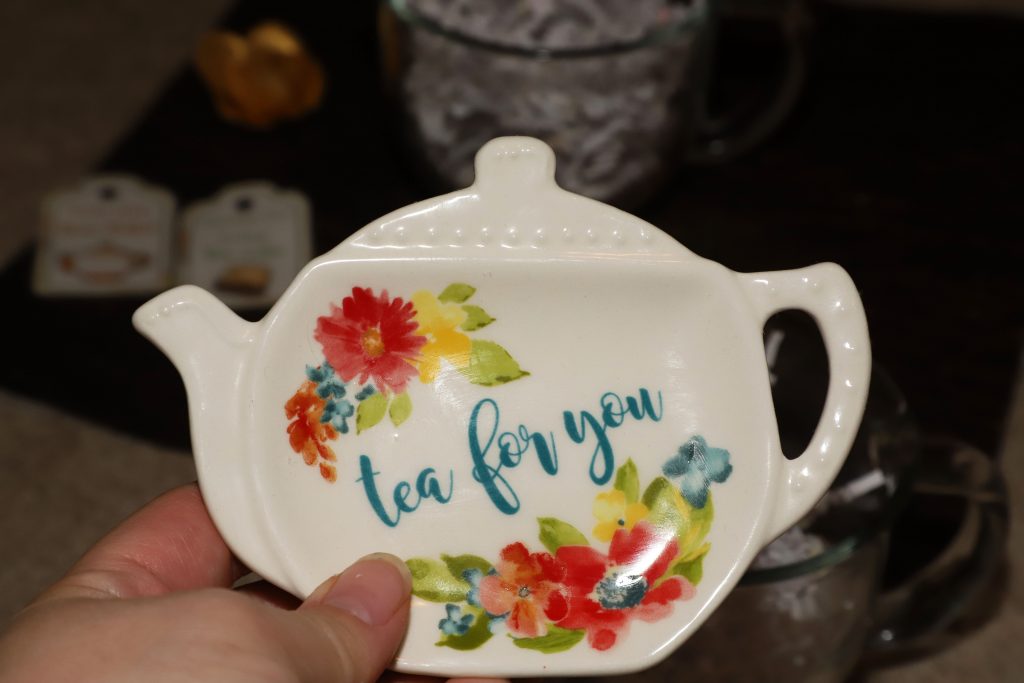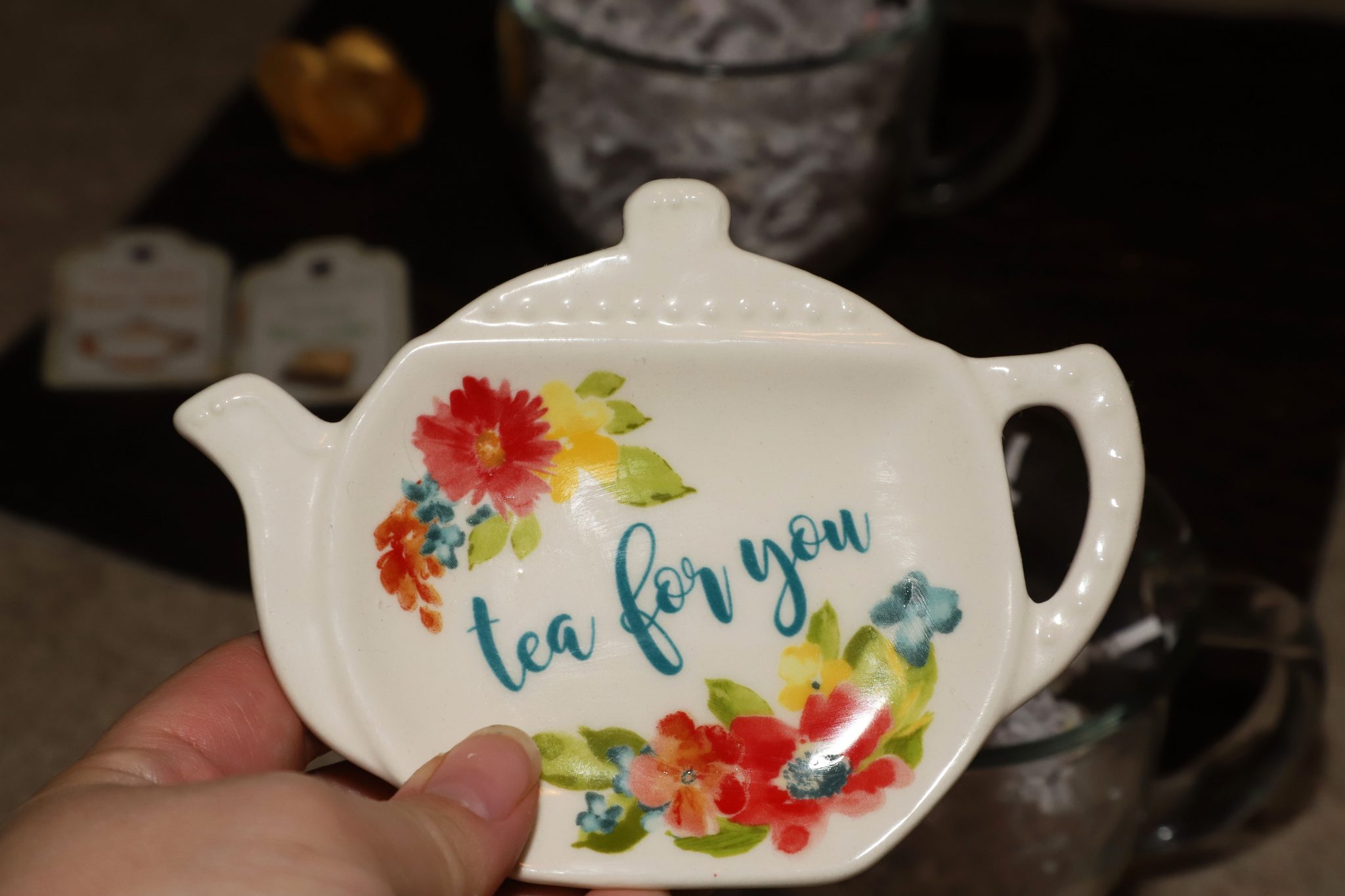 These tea bag holders from Pioneer Woman brand at Walmart are too cute to not gift to everyone!
I had to get one for myself too!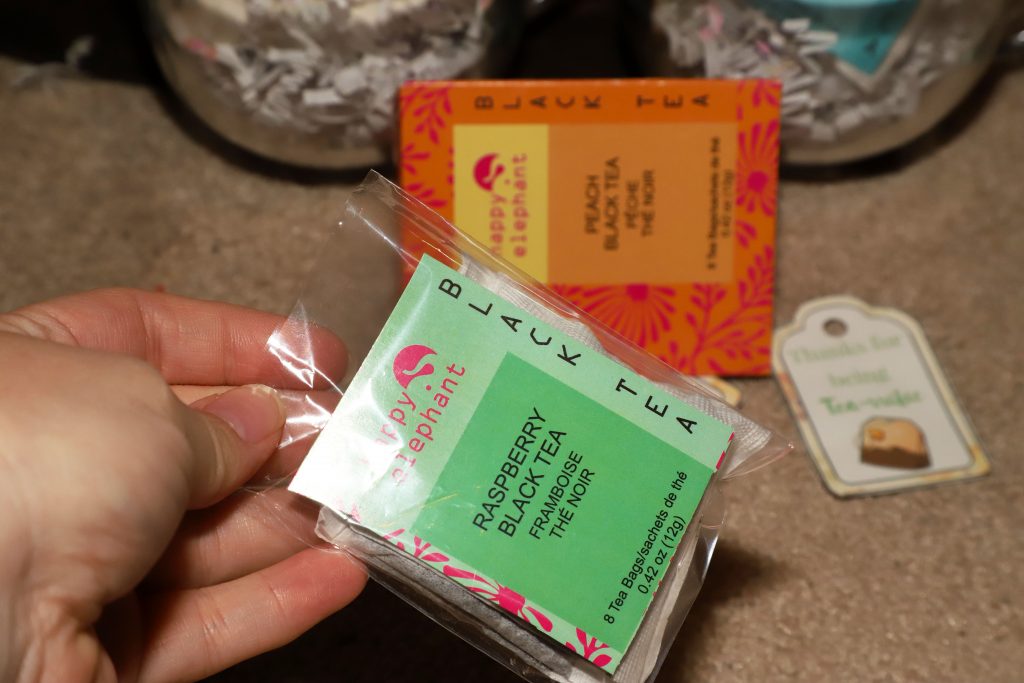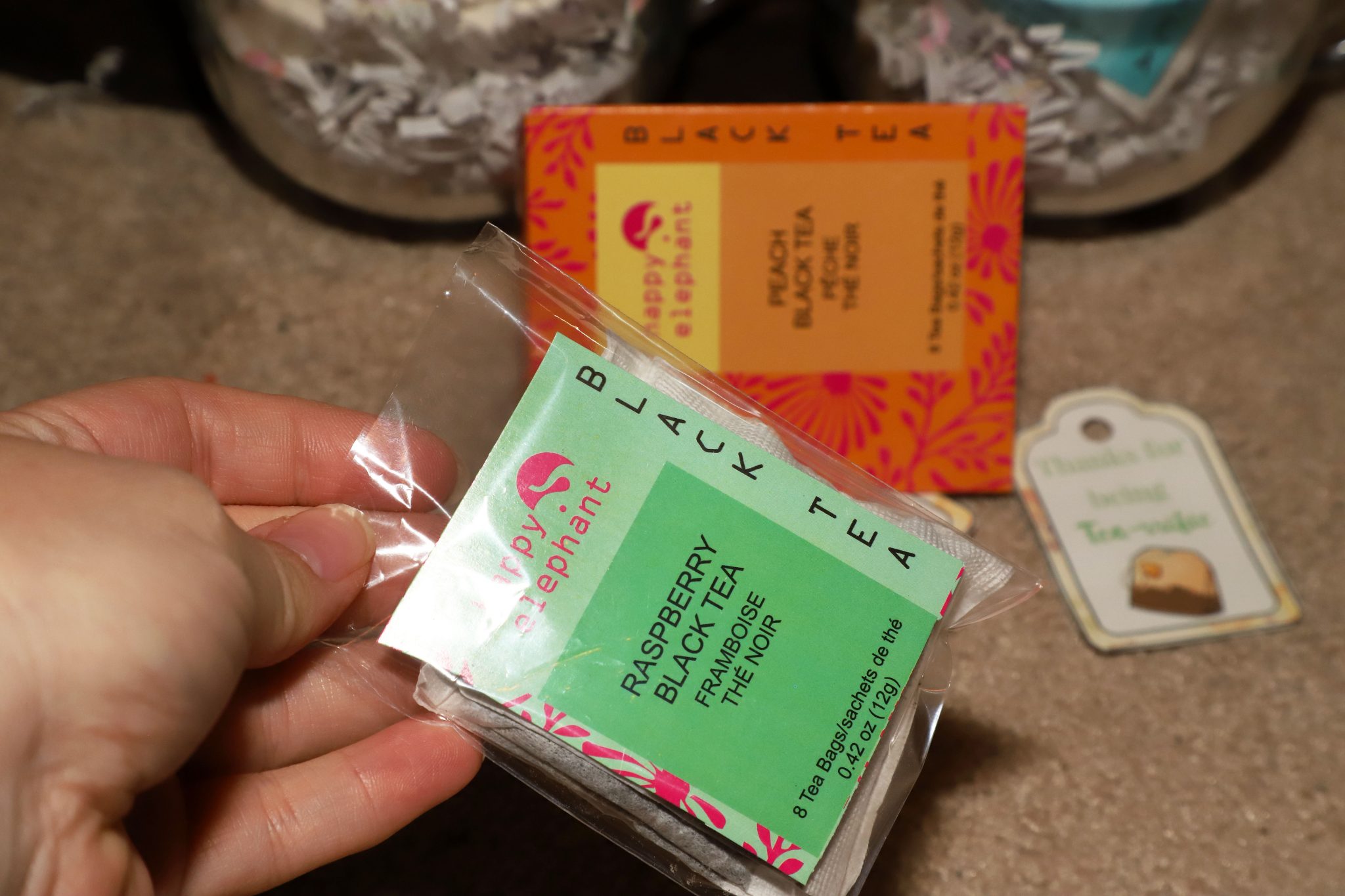 I bought a sampler of tea from TjMaxx. Each of the 12 boxes had 8 tea bags.
I added 8 tea bags of one flavor to a clear favor bag and added it to the mug.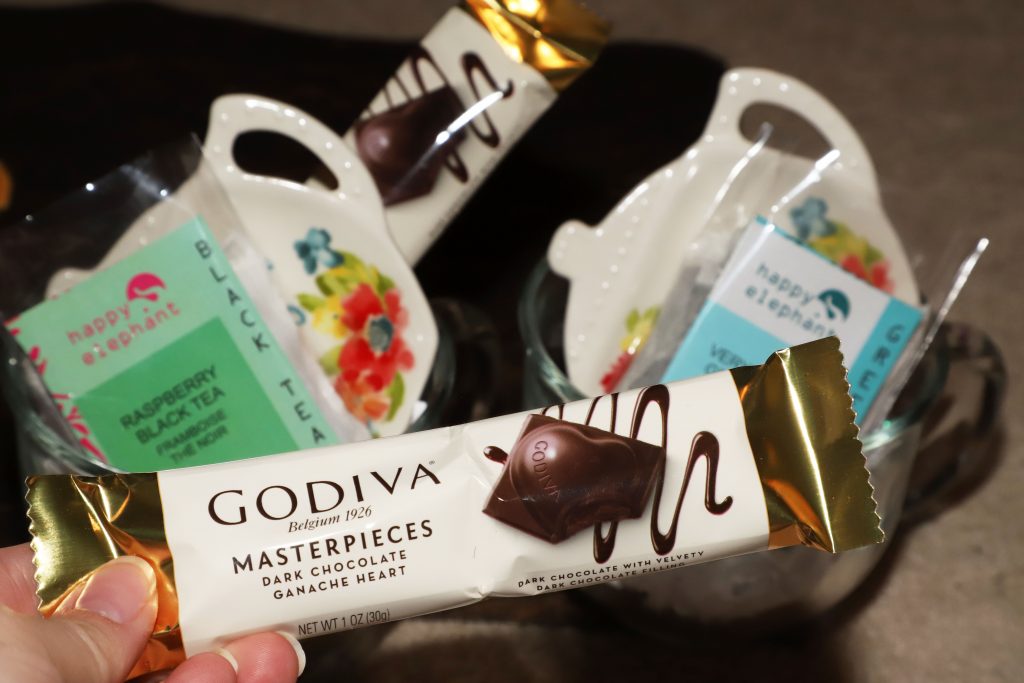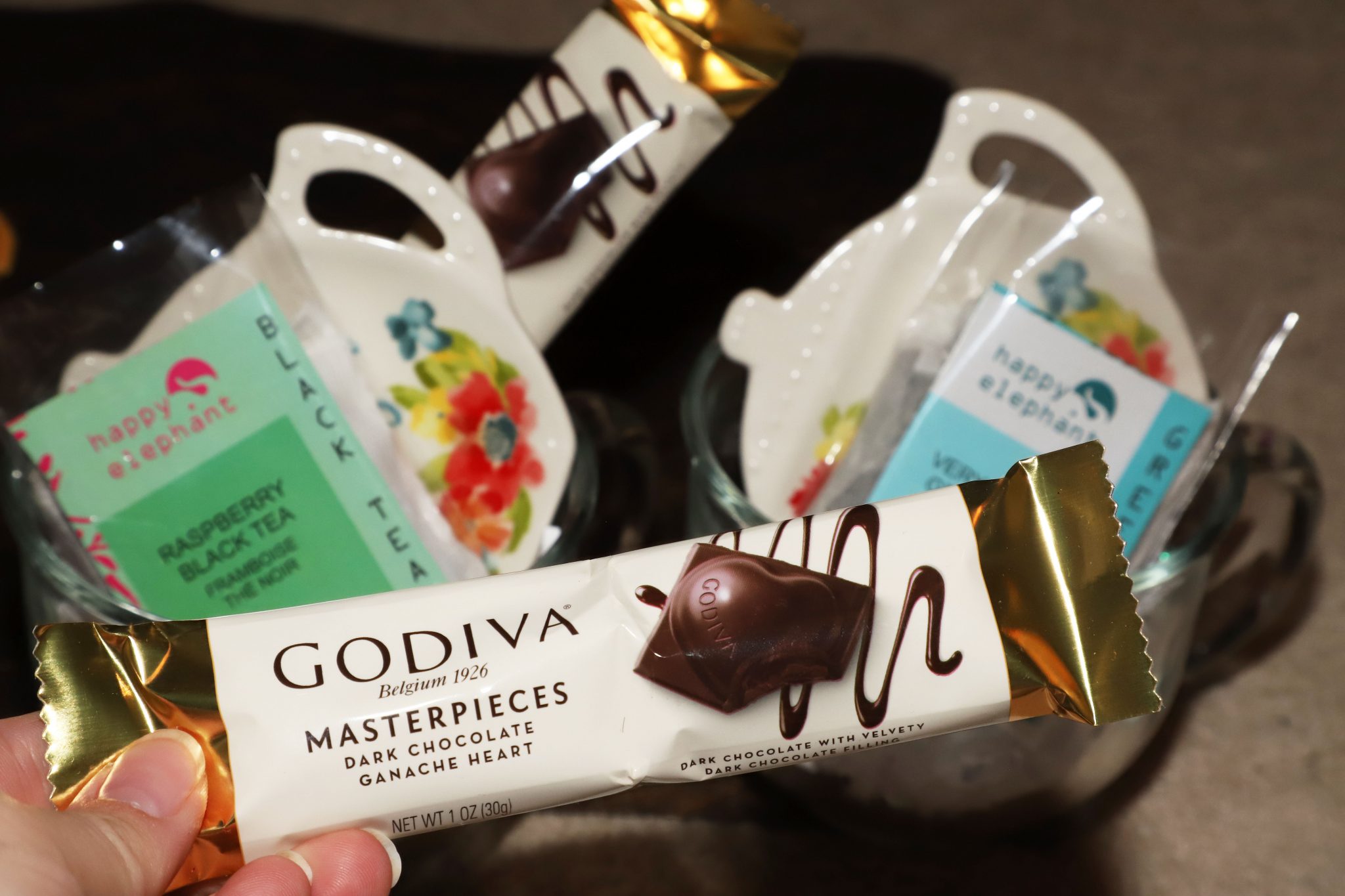 Finally, something sweet! I added a gourmet chocolate bar to each mug too.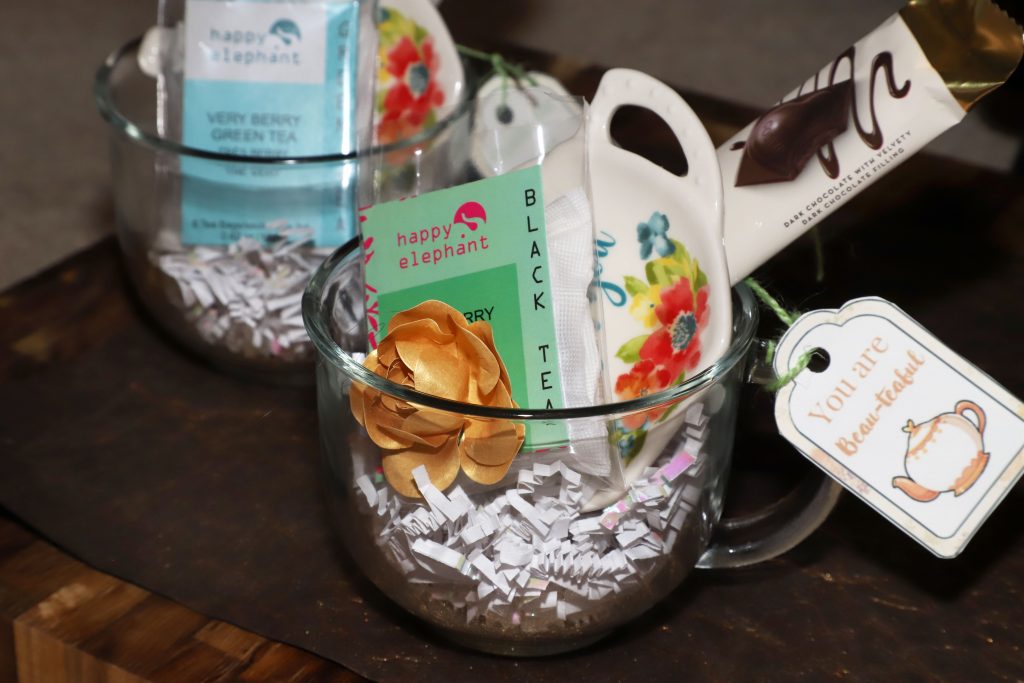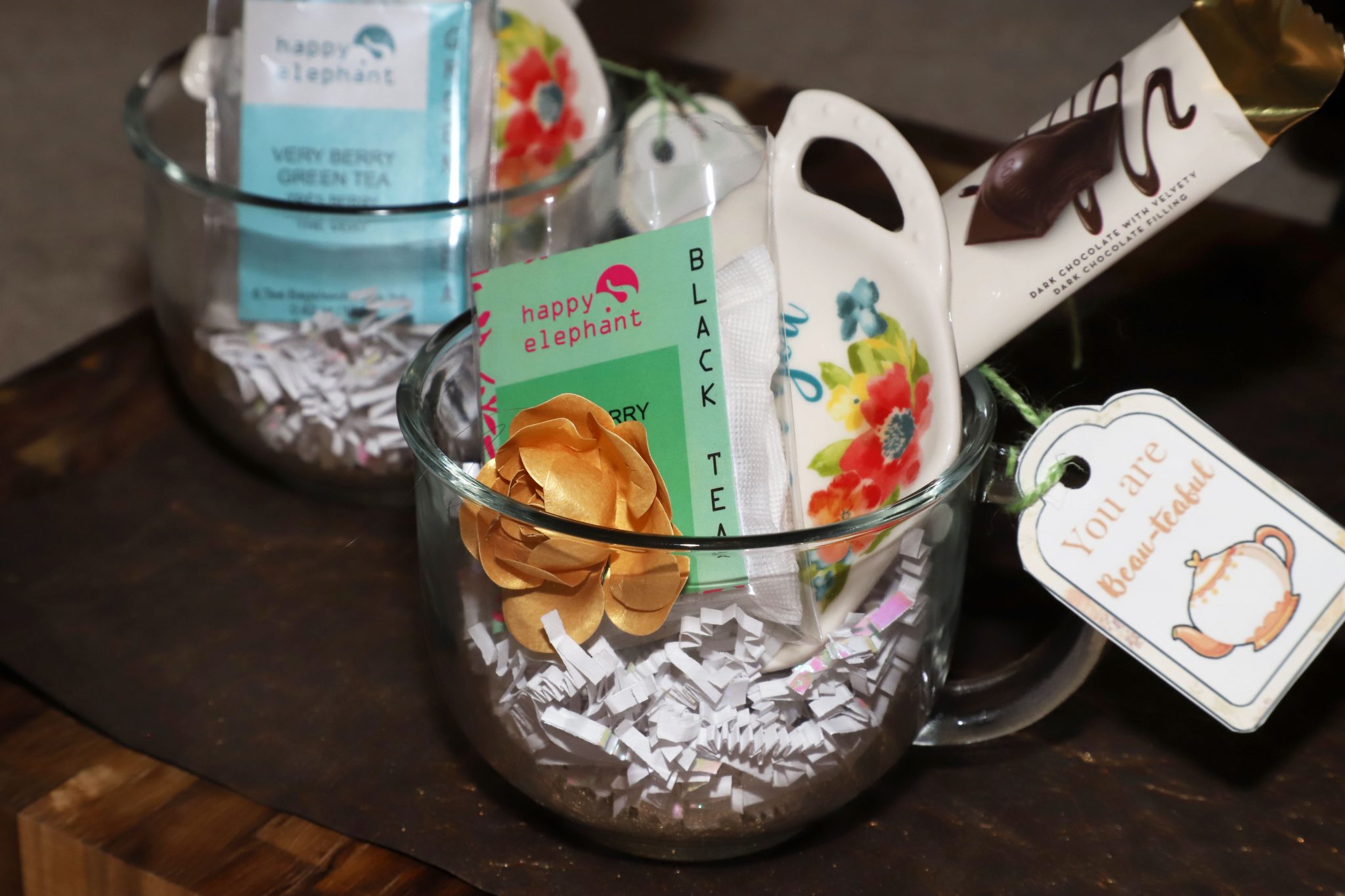 Other ideas to add to the gift: honey sticks, decorative spoons, tea infuser, packaged pastries, and gift cards.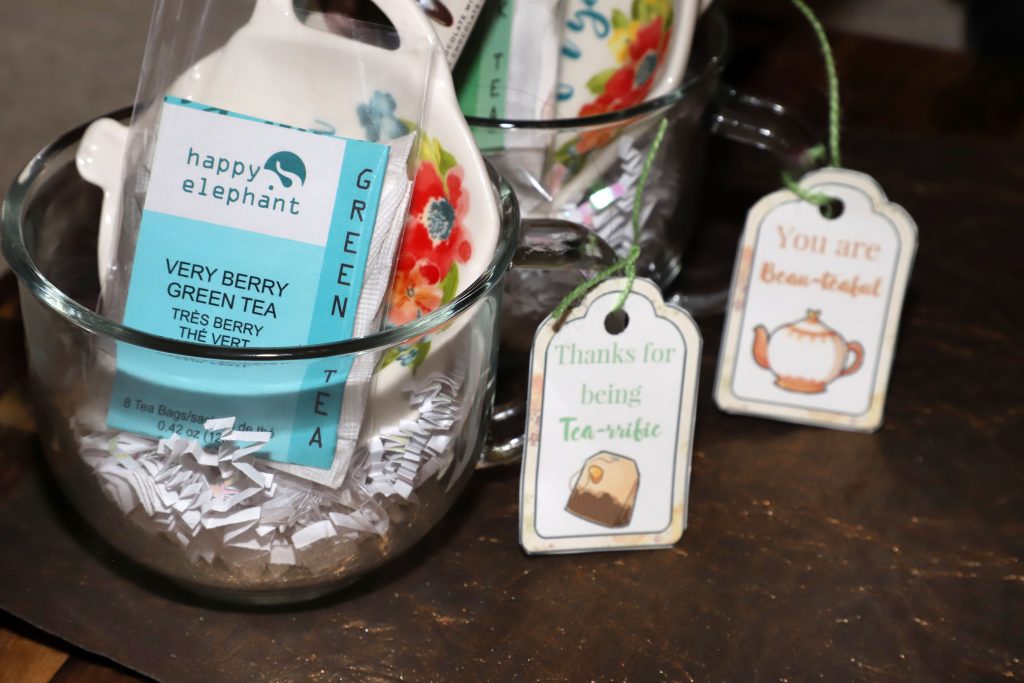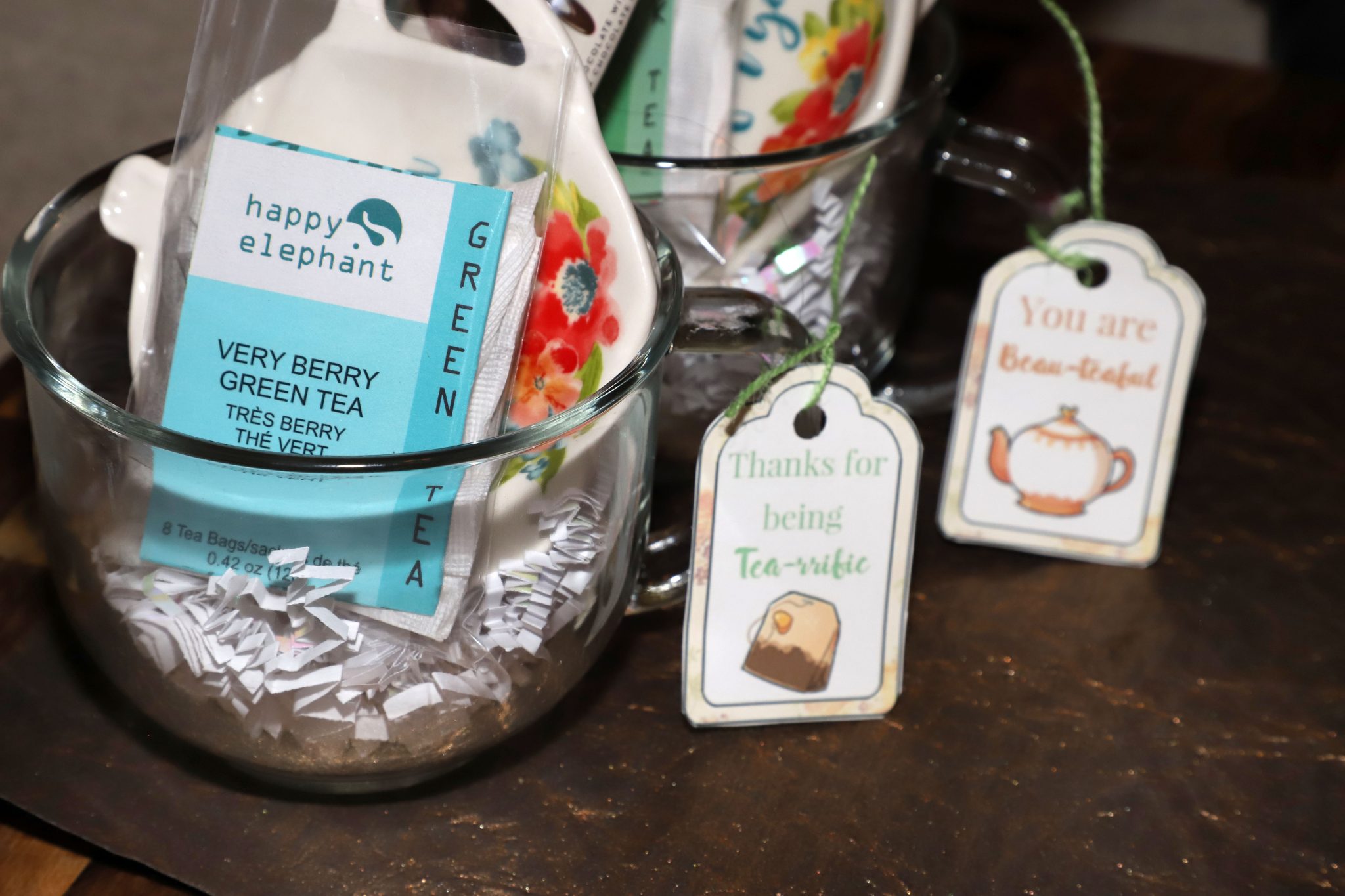 I tied on a gift tag to each mug handle and it's ready to be dropped off for my friends!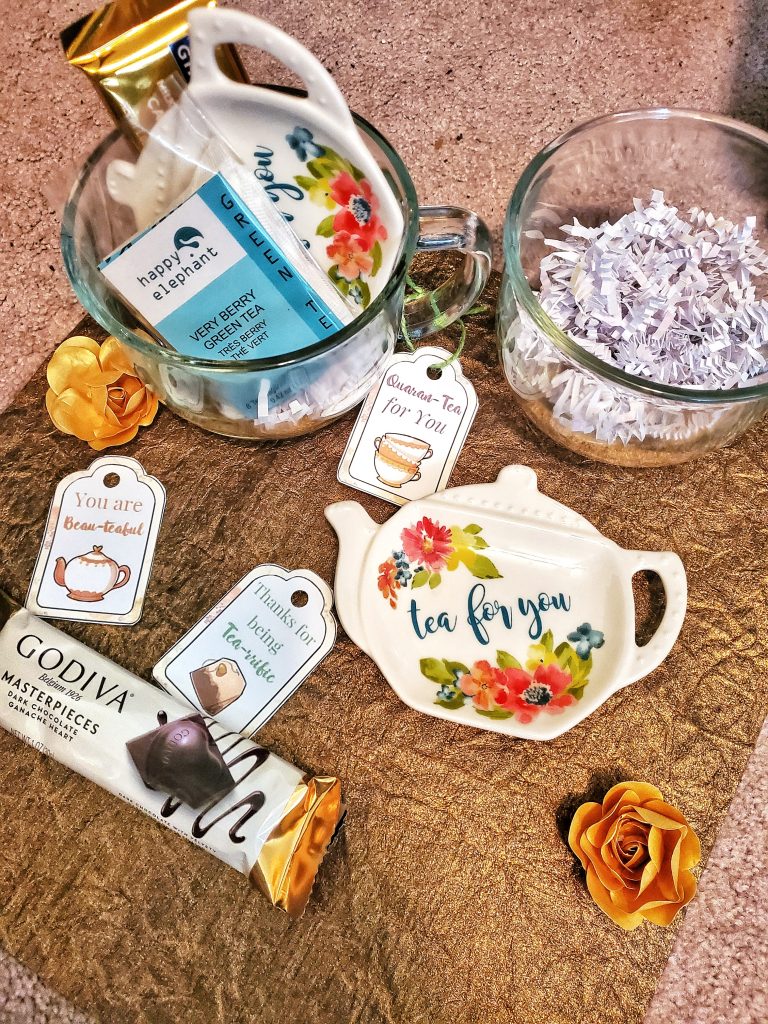 Here's the printable gift tags with 3 different phrases.
Click the link below to download and print.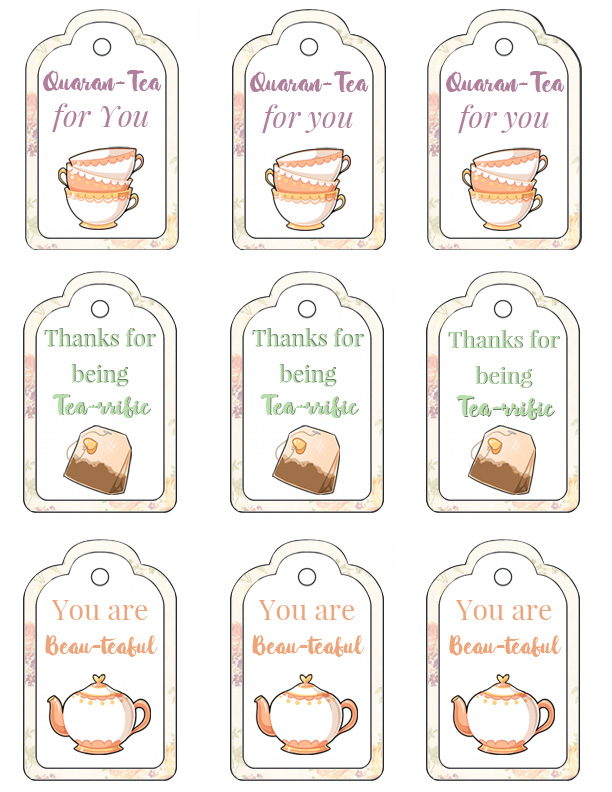 Three phrases on one sheet. Click here to download.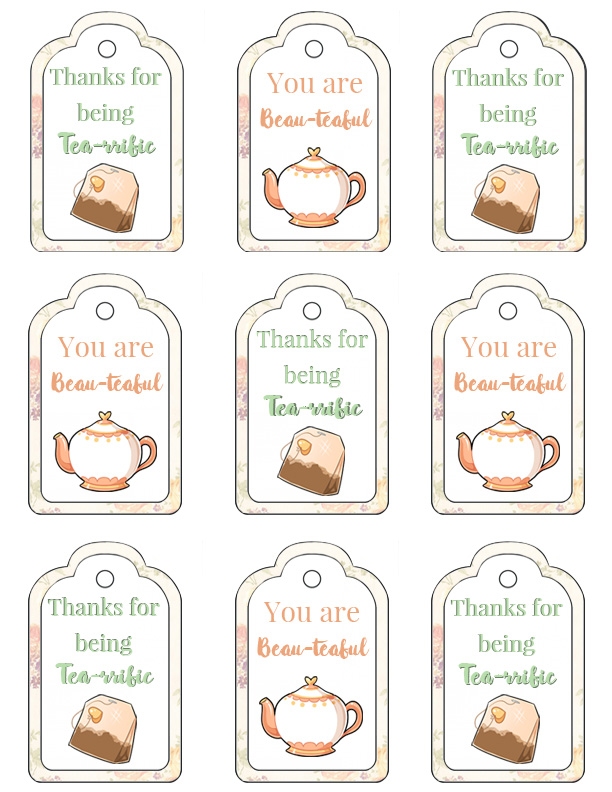 Thanks and Beau-teaful tags : click here to download.