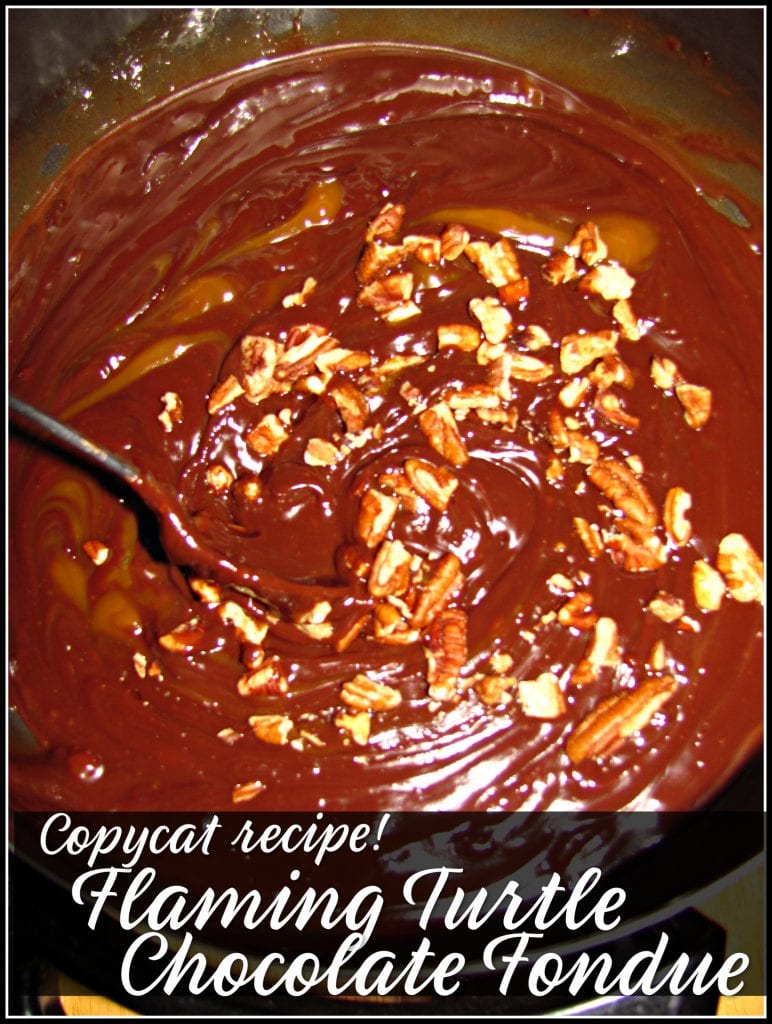 Wow what a fun fondue week! I thought I would end my Melting Pot inspired fondue week with my very favorite fondue recipe: The Flaming Turtle! Just a few ingredients and you get a decadent, rich, and absolutely delicious dessert fondue! Enjoy and comment below on how your version came out.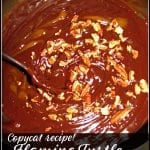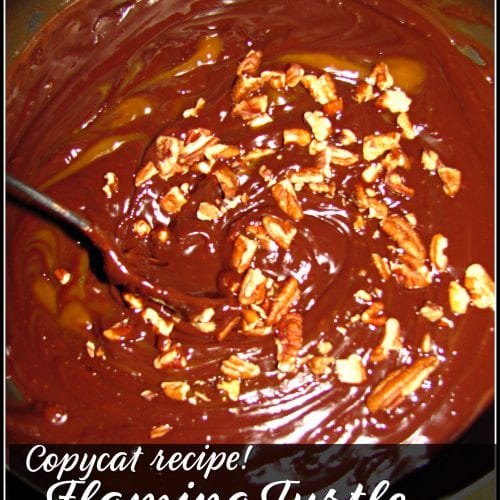 Print Recipe
Flaming Turtle Chocolate Fondue
Serves 4-6 people
Ingredients
12

ounces

milk chocolate

chips or finely chopped

2

tablespoons

heavy cream

1/4

cup

caramel ice cream topping

1

tablespoon

rum

3

tablespoons

pecans

chopped
Instructions
You can either melt the chocolate and heavy cream in a double boiler on top of simmering water and mix until creamy or in a microwaveable bowl cooked in 15 second intervals and stirred until melted.

Pour melted chocolate into a warm fondue pot.

Pour the caramel into the center of the chocolate mixture. Do not stir.

Add the rum to the pot and ignite carefully using a lighter.

Allow the flame to burn out and stir gently to combine.

Sprinkle with pecans.

Keep fondue warm over low heat.
Notes
Recipe from The Melting Pot 'Dip into Something Delicious' Cookbook.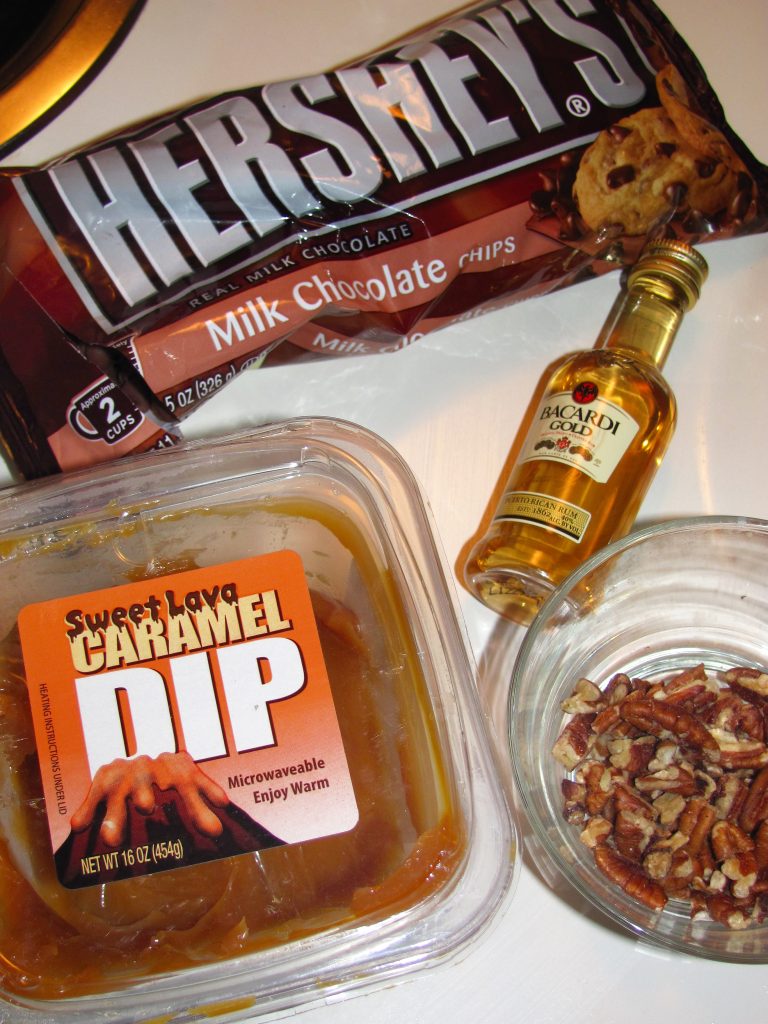 5 ingredients is all you need to make this delicious restaurant copycat recipe!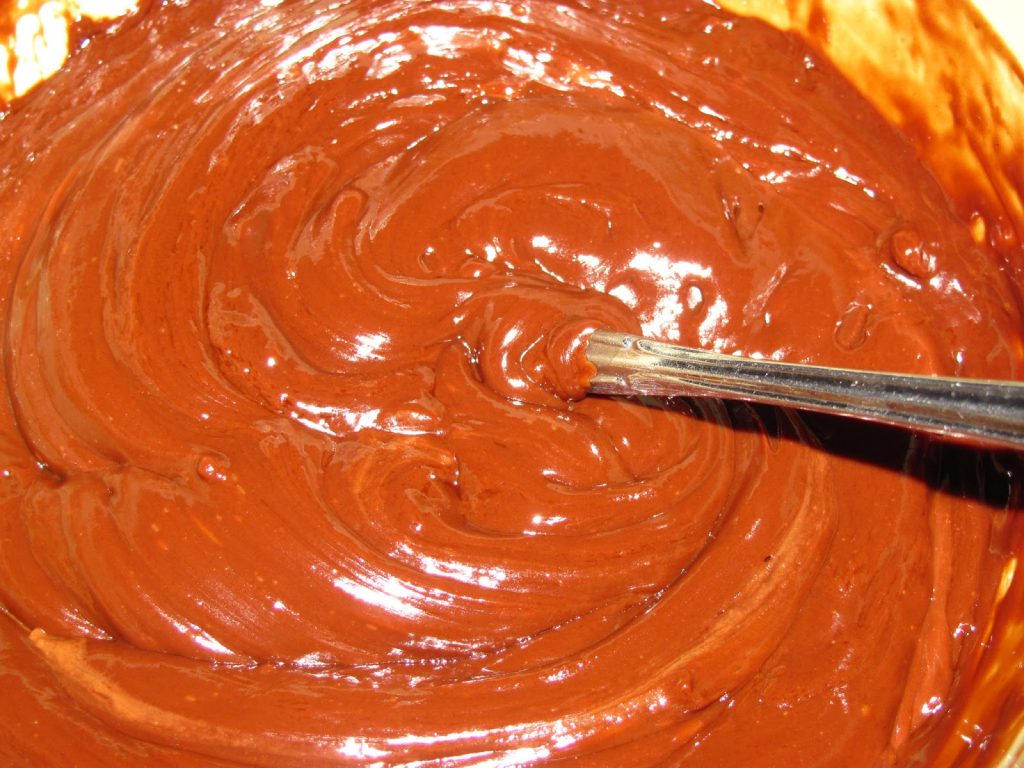 Melt milk chocolate mixed with a touch of heavy cream in the microwave or over a double boiler. Stir frequently and make sure not to burn!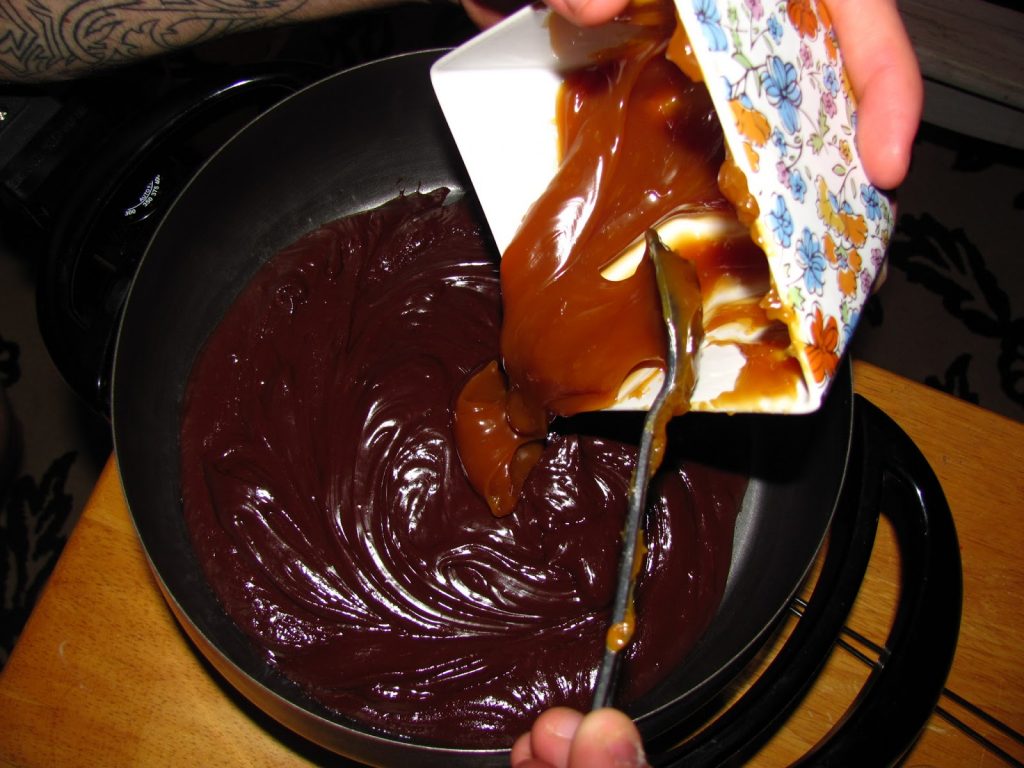 You may want to heat your caramel for a few seconds so it is smoother. Then add it to the center of the chocolate in the fondue pot.
Here's the fun part! Add the rum then carefully light with a long lighter or long match.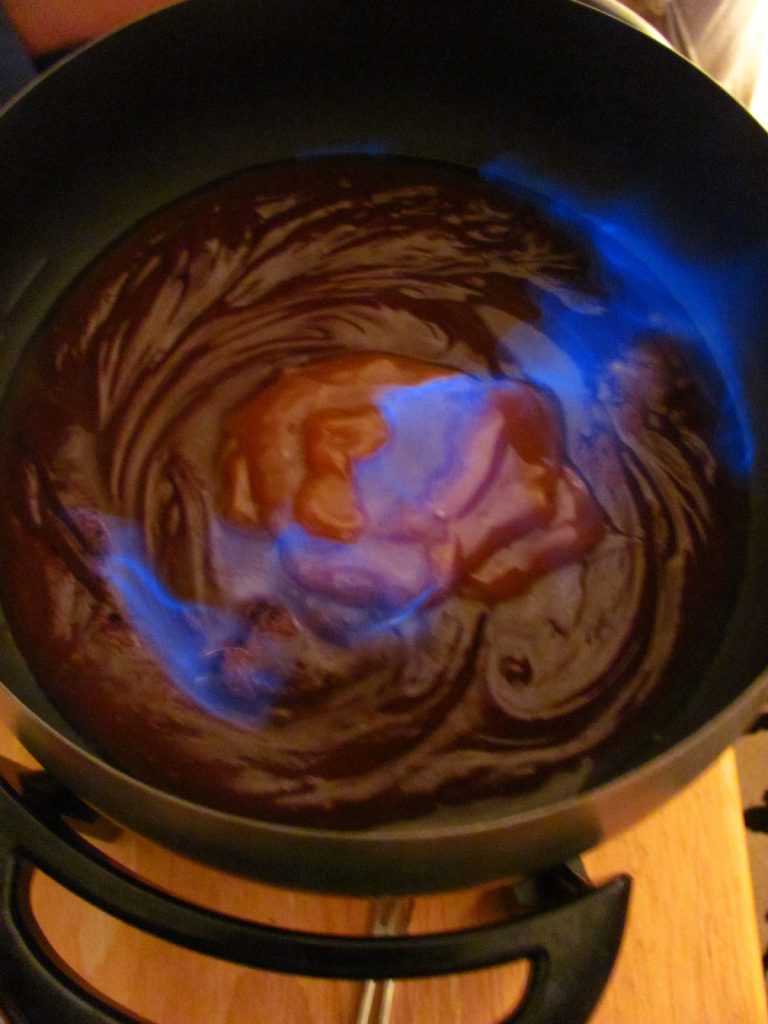 Let the flame burn out or stir to combine and put the flame out. Finally add the pecans and you're ready to start dipping!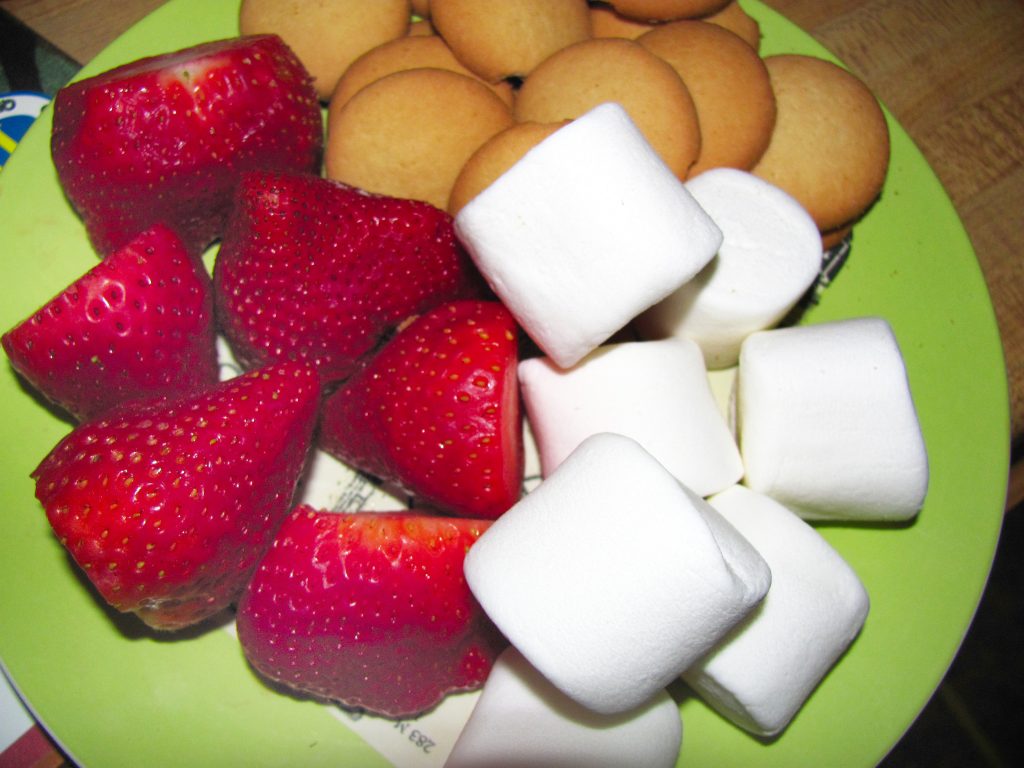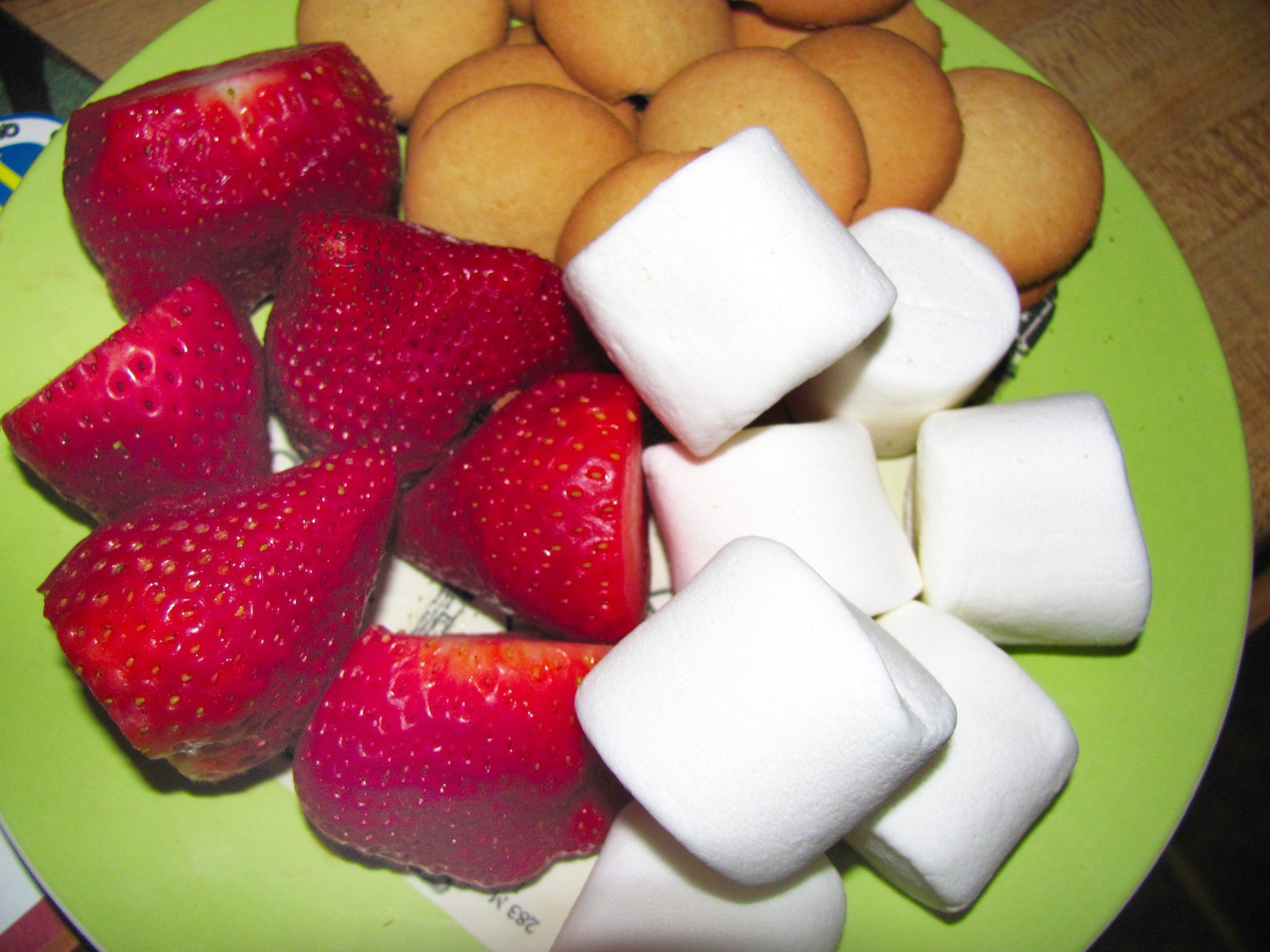 My favorite dippers at home are marshmallows, strawberries, and cookies.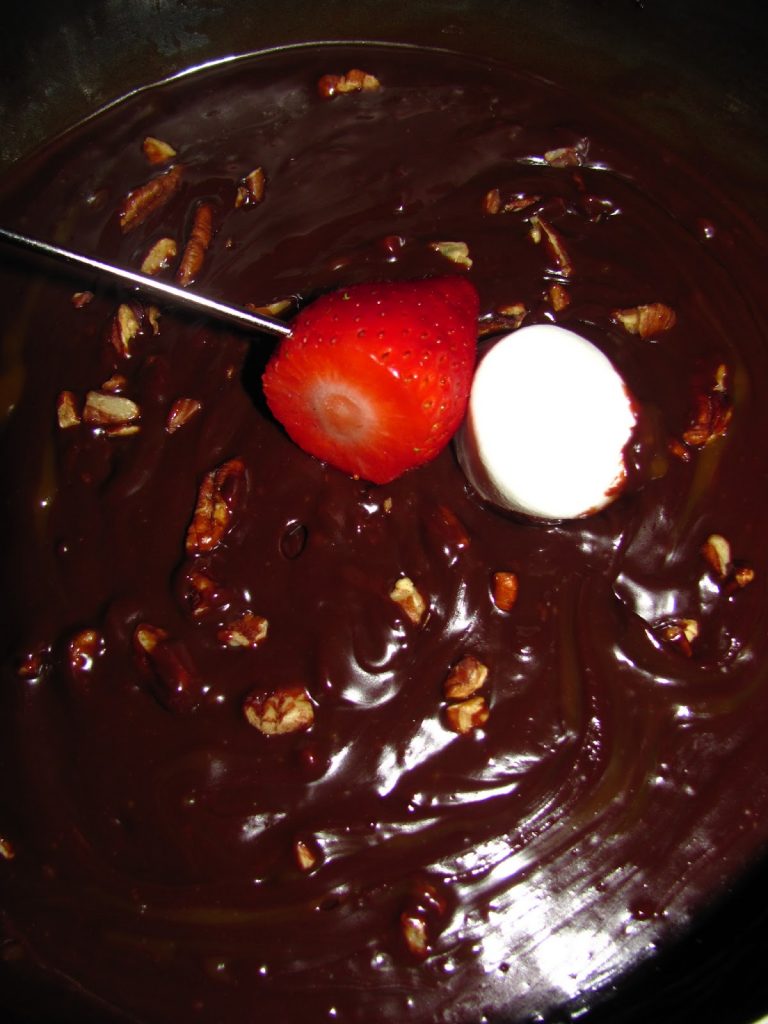 Be creative: you can dip all sorts of fruits, candies, cookies, and sweet treats.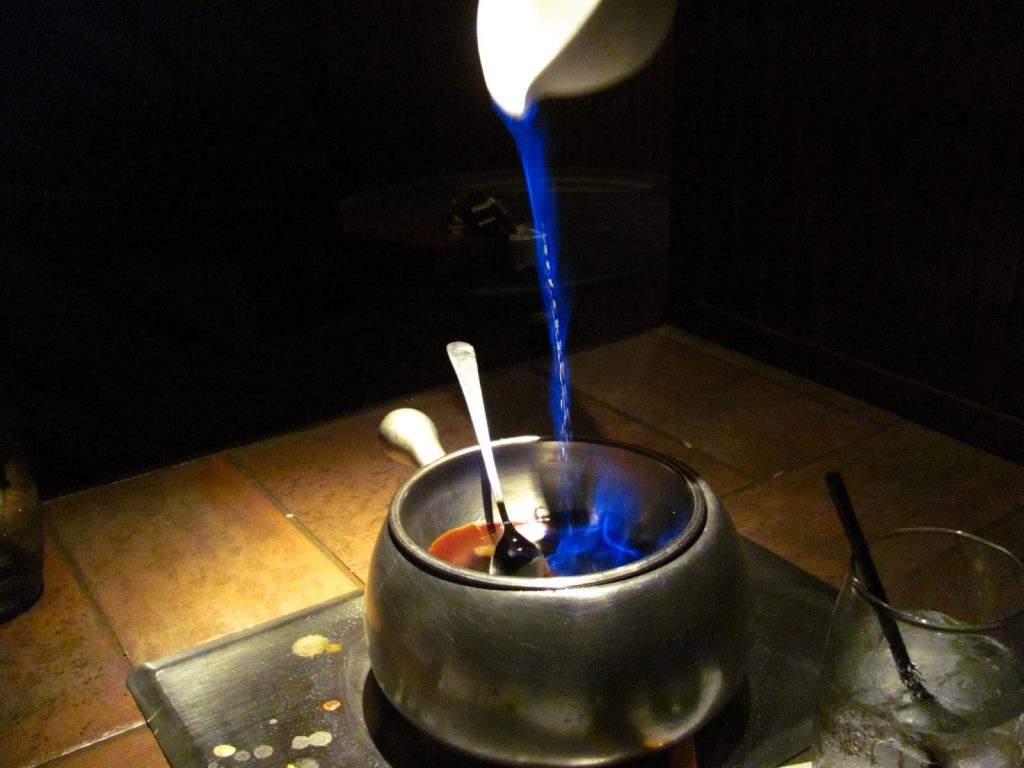 Flaming Turtle Fondue at The Melting Pot Houston is delicious and entertaining!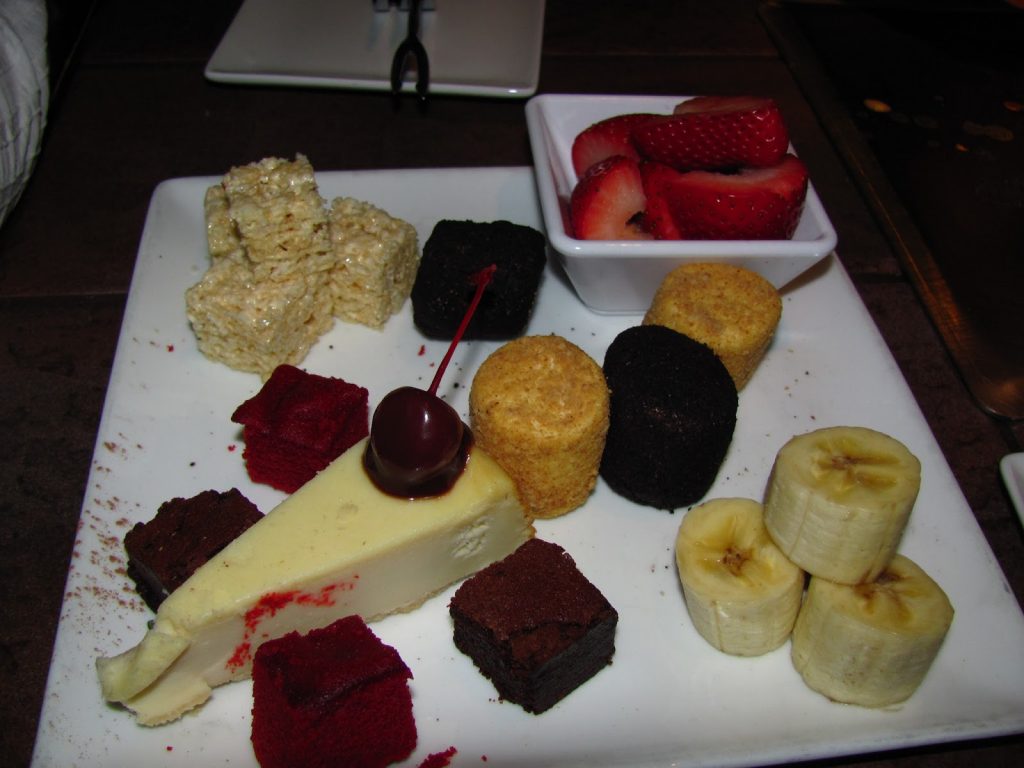 The fantastic dessert dippers are my favorite part!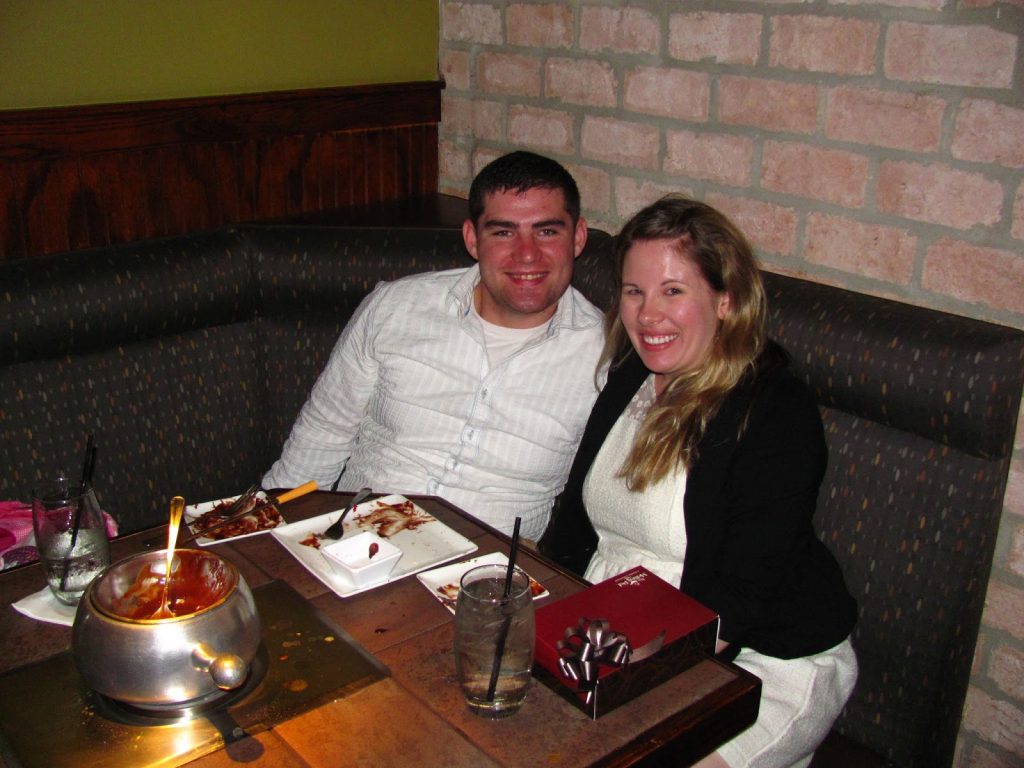 We had such a fantastic time when we visited The Melting Pot Houston last month!

It was Ashton's first visit and Ava's too! She was an absolute doll, sleeping through most of our 2 hour dinner!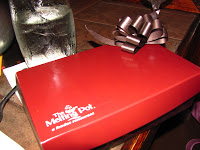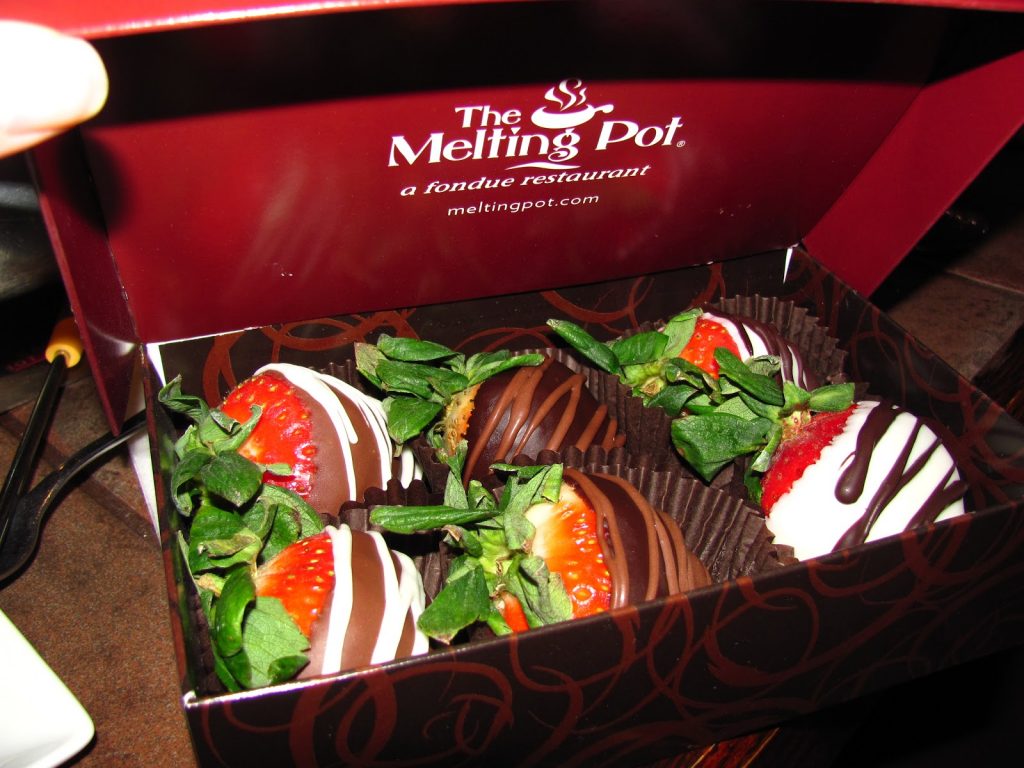 A great end to our meal: Six Jumbo Chocolate Covered Strawberries!
This was our free gift for joining The Melting Pot email newsletter! Join here:
www.meltingpot.com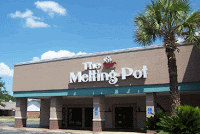 The Melting Pot of Houston
6100 Westheimer Road, Houston, TX 77057